Red Bull Solo Q World Final Starts Saturday, Dec 4th: 1v1 League of Legends tournament concludes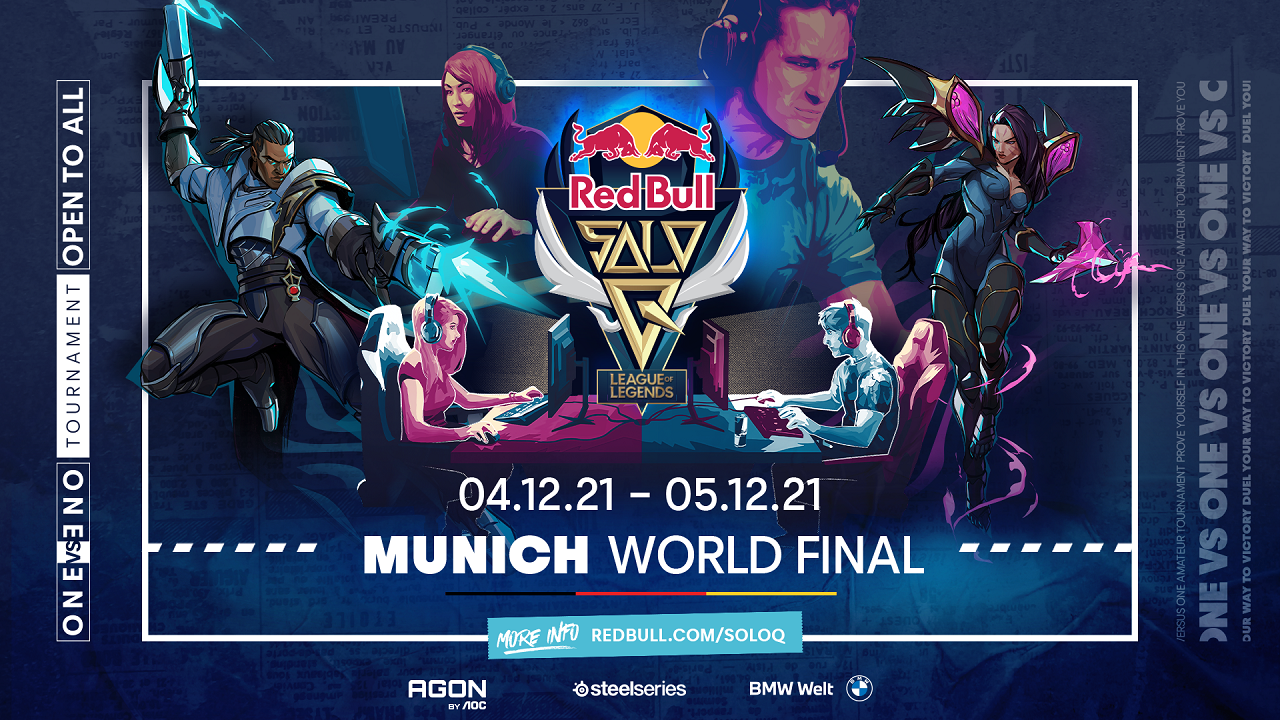 Reading Time:
2
minutes
Red Bull Solo Q, the official 1v1 League of Legends tournament, has revealed all the need to know details of the Red Bull Solo Q World Final, taking place on the 4th-5th December, 2021, broadcast from BMW Welt, Munich. Broadcast live on YouTube and Twitch, League fans have a ton of excitement in store for this weekend as the top 19 players battle for bragging rights and an awesome live-viewing experience at an upcoming official Riot Games tournament.
The schedule of the tournament runs as follows:
Group Stage (Single Round Robin): 4th December, 4pm-10pm CET
Playoffs and Final (Single Elimination Bracket): 5th December, 2pm-9pm CET
Analysing and breaking down all the action will be Eefje "Sjokz" Depoortere, the face of the competition since 2019 and on-site with players this year to make for an unforgettable two days of League action.J oining her will be René "Masterplay" Geigenberger as co-host, with Marc "Caedrel" Lamont, Aaron "Medic" Chamberlain and Georgia "Troubleinc" Paras sharing their expertise in the casting chairs and bringing the pulse-racing action to life for viewers.
Switching it up to add some drama, Howling Abyss is the map of choice for the World Final, the first time in Red Bull Solo Q history that players have batted it out in the ARAM (All Random, All Mid) map. The iconic BMW Welt venue will also be transformed into an immersive environment, inspired by the Howling Abyss map bringing the tense atmosphere of the coldest, cruelest, part of the Freljord to life.
The exciting finale to a renowned amateur circuit, Red Bull Solo Q features 1v1 duels where the player must draw "First Blood," take down the opponent's tower, or reach a 100-minion score to claim victory. Having run for a number of years, the tournament has seen multiple heartwarming success stories of amateurs competing in the tournament, and then progressing on to greater League of Legends success.
Hailing from regions all across the world, the Red Bull Solo Q World Final features hungry esports talent looking to make their mark and showcase their skills to the world. Watch out for Greek mid-laner Mert "You Mert BRO" Aptoula and French top-laner Raphaël "Lingwi" Claudé, two strong players looking to break out into the big leagues, something a successful outing this weekend might help them accomplish. However, as ever with this unique competition, underdog stories are frequent and any player could become the breakout star.

UK esports betting platform Midnite recruits former Luckbox Head of Comms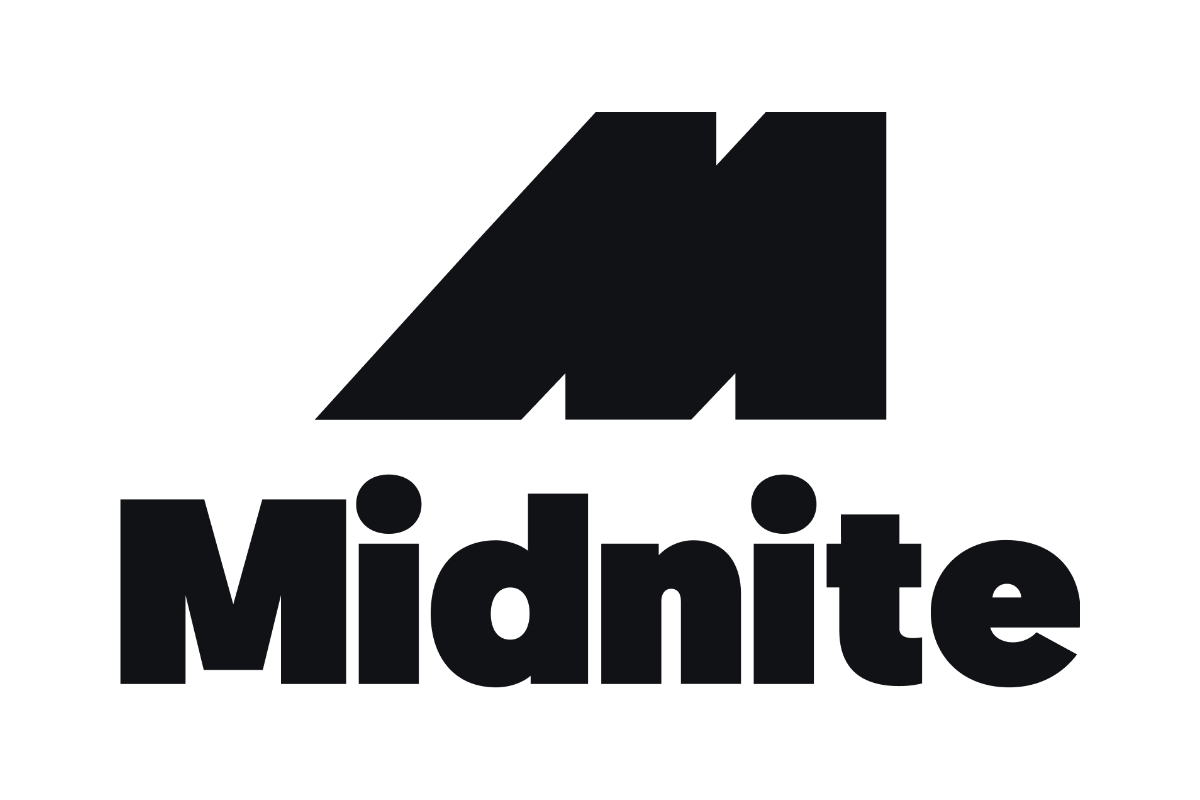 Reading Time:
2
minutes
Esports betting platform Midnite has continued to strengthen its growing team with the appointment of James McMath as Head of Communications.
UK-based Midnite, which offers esports and sports betting, is in a phase of rapid growth having raised $16m Series A funding in February this year.
McMath joins the team after four and a half years at Luckbox, where he held the roles of Chief Editor and PR Manager and, latterly, Head of Communications.
McMath will work as part of the Growth team as Midnite aims to continue scaling its user base and revenues. The move reunites McMath with Sujoy Roy, Midnite's Partnership Manager, with the two having previously worked together at Luckbox.
The appointment takes the number of Midnite employees to 56, with 35 new team members hired since January.
McMath said: "I'm delighted to have joined the team at what is an incredibly exciting time for Midnite as we look to continue to establish ourselves as a significant player in the esports and sports betting industry.
"I'm really looking forward to playing my part as we continue to grow, attracting new users and further enhancing our proprietary product."
Midnite was founded in 2018 by Nicholas Wright and Daniel Qu, gaming industry product specialists who previously created Dribble, a daily fantasy sports platform. The team worked closely with Sky Bet, one of the largest operators in the UK, to launch the platform.
The company is currently licensed with the British Gambling Commission and is pending licensing approval with the Malta Gaming Authority.
Midnite co-founder Nick Wright said: "These are exciting times for our company and I am thrilled that we have been able to strengthen our team significantly as we aim to smash our growth goals for the year.
"I'm particularly pleased that we've been able to add talented individuals with rich experience in the gaming industry but also with passions for sports, esports and gaming."
BETER is to launch its brand-new iFrame solution to the industry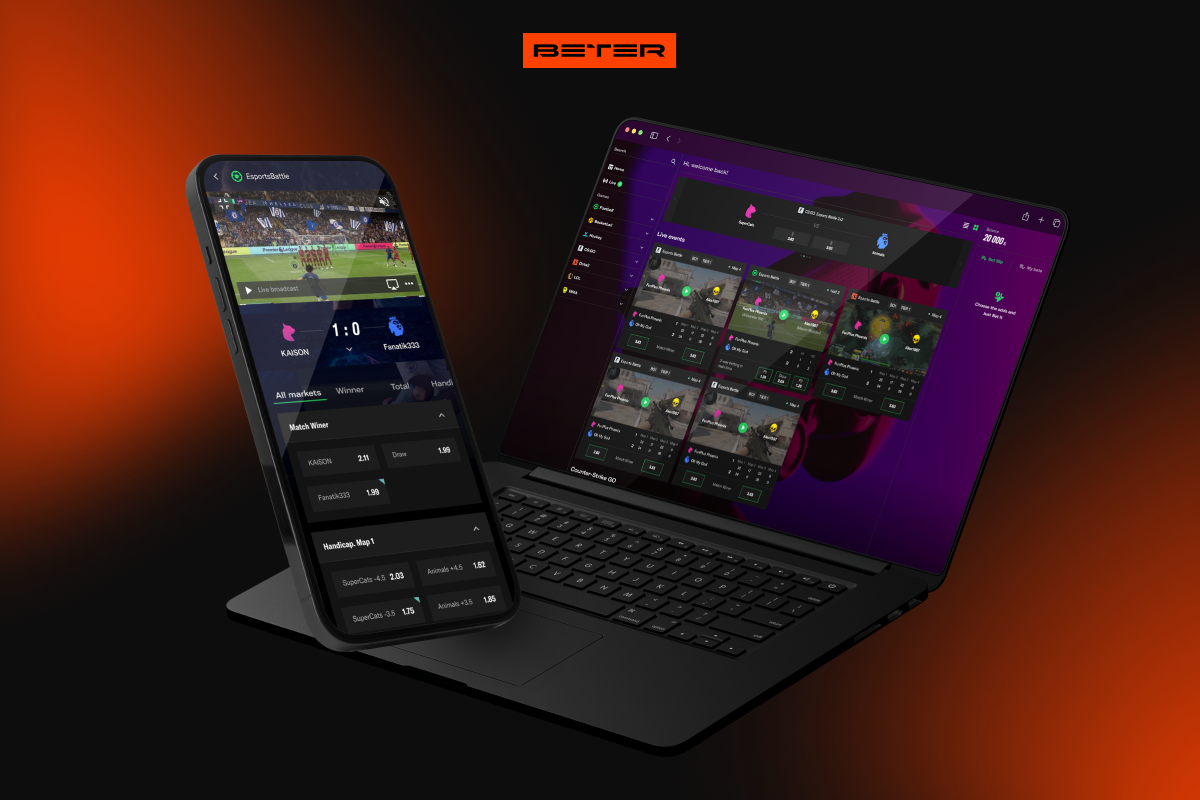 Reading Time:
2
minutes
The industry's leading content and data provider, BETER is launching its new iFrame solution that reinvents the esports betting experience and provides the industry with an exciting and engaging user experience.
Being a next-gen, player-oriented company, BETER has developed a bespoke and engagement-oriented UI that not only allows to place bets but also creates a "Twitch-like" experience with only the most popular esports events of unmatched quality.
BETER's Chief Product Officer, Alex Lobov, said:
"At BETER, we believe that when it comes to the new generation of players, operators should apply radically new approaches that are not just betting and revenue-oriented but also drive engagement. With our plug-and-play iFrame, BETER's partners get a bespoke solution supported by our IT professionals, traders and risk managers, allowing them to engage their audiences and enhance customer experience efficiently.
IFrame solutions available on the market are all look-alikes in terms of the user interface. Usually, they are not targeted at a specific esports audience and offer the same betting experience we all used to see on sportsbooks. Our team has reinvented the esports betting experience to meet all needs of the new generation of players and give them even more exciting opportunities."
According to BETER, their brand-new iFrame interface will attract a wider audience of esports fans looking for their favourite and fast matches. This solution has a winning combination of its UI/UX, a wide selection of global esports tournaments, and the most accurate odds and markets.
"Our team designed an iFrame solution with a responsive and user-friendly UI that allows switching between traditional and fresh Esports view to engage all possible audiences, be it bettors who prefer classic sportsbook UI or next-gen players," Alex Lobov added.
The solution's back end provides operators with all the necessary tools to manage their operations. In addition to an innovative UI that can be customised, BETER's iFrame provides operators with a lightning-fast integration process.
Indian DOTA 2 Team Scripted History once again, won the bronze medal at Commonwealth Esports Championship 2022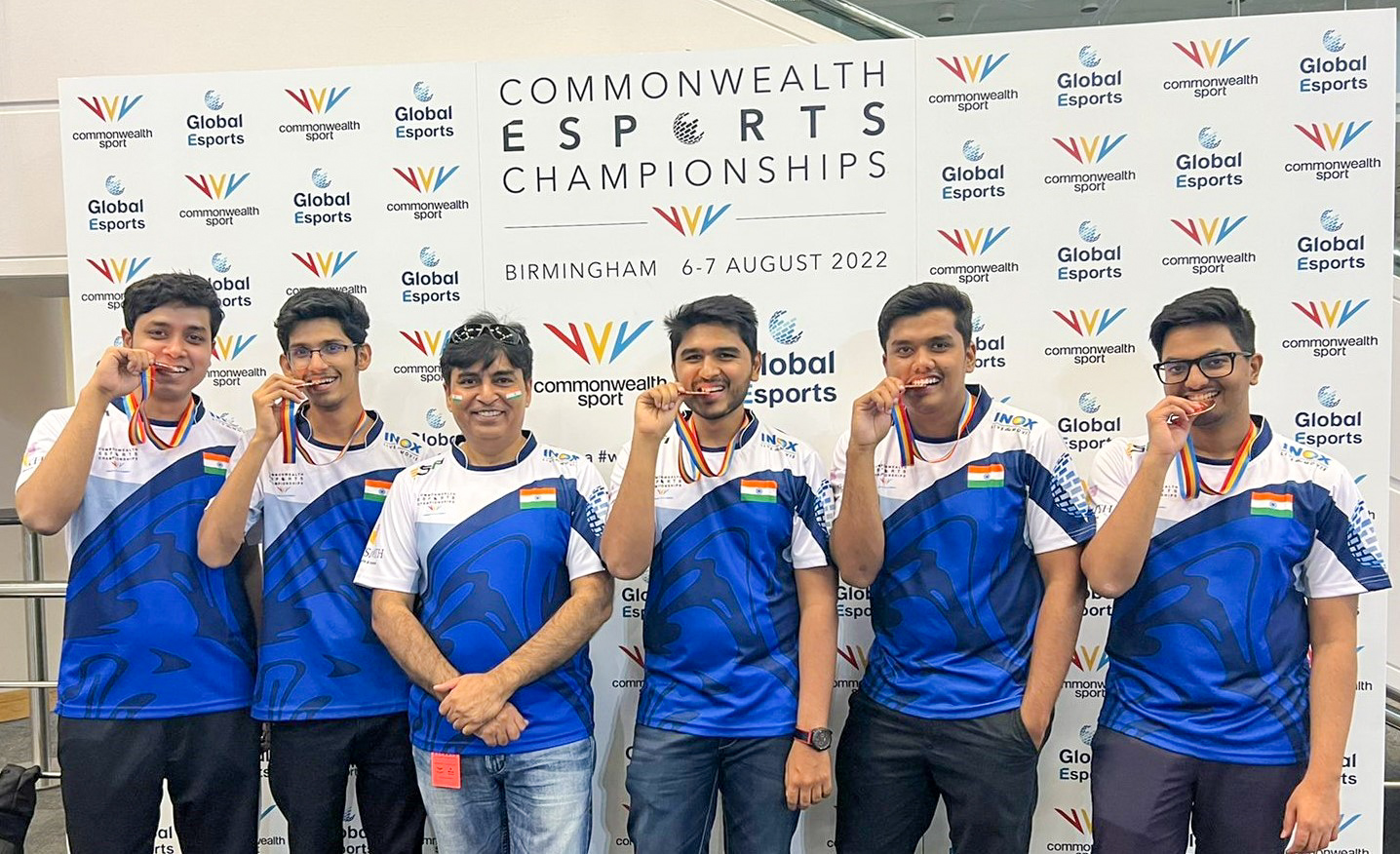 Reading Time:
3
minutes
First, it was during the Asian Games 2018 where Tirth Mehta got the bronze medal in esports (demonstration title) and now the Indian DOTA 2 team produced a power-packed performance to clinch the bronze medal at the first-ever Commonwealth Esports Championship on Sunday.
The Indian Dota 2 team, comprising Moin Ejaz (captain), Ketan Goyal, Abhishek Yadav, Shubhnam Goli, and Vishal Vernekar, defeated New Zealand by 2-0 in a best-of-three format. Despite the early pressure from New Zealand, the Indian contingent kept a cool head and won the first two rounds by taking the enemy's ancient with their intense gameplay and strategies.
"This win symbolises the amount of hard work the team has put in over the years and we dedicate this win to our country. Winning a medal at the Commonwealth was a dream for us and we're super proud as a team. We were very much aware before leaving for Birmingham that the tournament was going to be tough. Keeping in mind the intensity and level of the game on such an international platform, each and every team member gave their best shot during the practice sessions. We have invested a lot of time in preparing the strategies and improving our gameplay, which finally culminated in this win. We would like to thank the Esports Federation of India (ESFI) and Lokesh Suji Sir for their continuous support, motivation & encouragement. We hope that this win will encourage more tournaments around DOTA 2 and other esports titles, which will help the ecosystem as a whole to grow in our country," said an elated Indian DOTA 2 skipper Moin Ejaz after winning the bronze medal.
Earlier in the DOTA 2, India came away with a convincing victory against Wales, got a bye against Trinidad and Tobago, but lost to England. They went on to the semi-finals but couldn't go past Malaysia's team and ended with a bronze medal match with New Zealand, which the team won convincingly.
"This is a historic win. The team DOTA has made the entire country proud by winning the bronze medal in the first-ever Commonwealth Esports Championship 2022. Moreover, it's a dream come true for the Indian Esports Ecosystem as we have won the bronze medal at the Asian Games 2018 as well. The entire esports community is overwhelmed with this win and will fuel many esports athletes to represent India on a global stage in coming years," said Lokesh Suji, Director of Esports Federation of India and Vice President of the Asian Esports Federation.
"Our next stop will be Asian Games 2022, where Esports is a proper medal event, and our focus is to excel in the tournament with multiple podiums finishes and bringing the laurels for our country. The esports community wants and requires esports to be recognised by the government as a sport in India to gain the benefits and support any sports community and athletes would receive. We want our esports industry to grow, develop and be nurtured just like any other sports in India," added Mr Suji.
The Indian team in the Rocket League, which Hargun Singh led with Sandeep Sahani and Rushil Reddy, were not able to make it through after losing out to Canada by 3-0 in the best of five series in their first group stage match. The team faced similar defeats against Wales and England, which resulted in their exit from the Commonwealth Esports Championship early in the group stage.
One of the country's top sports and Esports specialised communication firms, Artsmith – Concepts & Visions and India's Leading Multiplex chain INOX continue their support for this prestigious tournament as the communication and multiplex partners of ESFI, respectively.
Commonwealth Games & Global Esports Federation organised the inaugural multi-nation esports tournament, scheduled in Birmingham from August 6-7. The 2022 Commonwealth Esports Championships were conducted at the International Convention Centre in Birmingham with the presence of the world's top Esports teams. Alongside DOTA2 and Rocket League, PES2022 was also part of the tournament.