Playing the technology card: How Europe is winning the game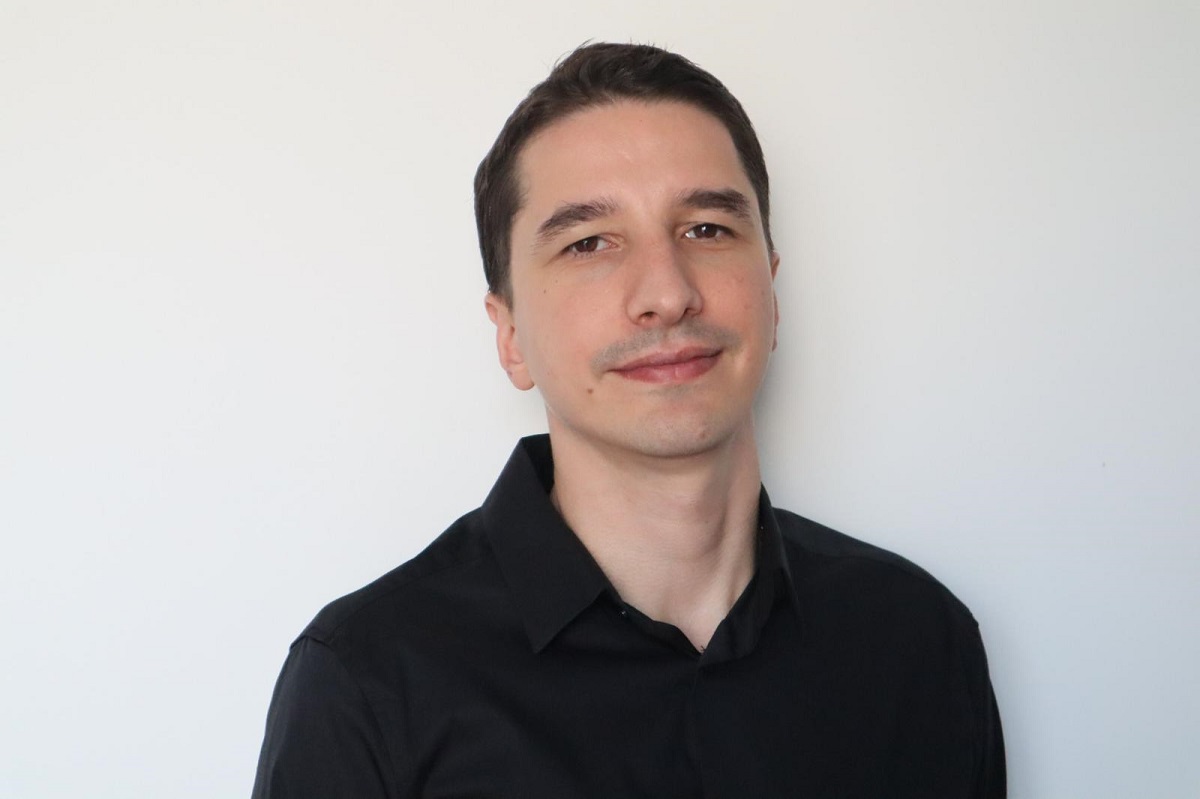 Reading Time:
5
minutes
By Eriks Petersons, Digital Transformation Director, Ciklum
The last few years have seen a real period of growth in the gaming industry fuelled by technology. The push for responsible gambling and tighter regulations has helped reposition an industry which has carried a negative stigma for so long. Instead it is now accepted as a form of entertainment which is governed responsibly.
Europe has been at the core of this image transformation and now accounts for more than half of iGaming revenue worldwide. Investing in gaming technology over the last few years has seen Europe take advantage of the stagnant gaming scene in the US, which came as a result of the Black Friday events of 2011, and saw the closure of the three largest online poker websites.
Whilst the online gaming scene came to a halt in the US, advancements in European gaming technology meant that in the case of sports events, for example, bets could be placed live during a game – even via a mobile phone. In contrast, the US was reliant on land-based establishments where bets had to be placed before a game started. This resulted in many US companies snapping up European companies in order to benefit from these innovations. And who can blame them, with the sports scene so big in the US compared to across the pond.
But what the Black Friday events in the US taught the whole industry was the need for stricter regulations. Also crucial for upholding the gaming industry's new positive reputation. Again, this is where Europe has been at the forefront – with the UK, Sweden and Germany leading the way – and certainly looking to stay in pole position.
How Covid-19 helped propel the gaming industry online
The Covid-19 pandemic hit the gaming industry on a global level, and as with many industries, companies were forced to move their operations online. With the temporary closure of land-based establishments, it taught the gaming industry an important lesson on product diversification and why it shouldn't be over-reliant on physical world interactions.
With live sports temporarily suspended, meaning loss of revenue from sports betting, many players switched to casino gaming. Live shows with a real dealer helped to bridge the gap between online and land-based casinos, with players feeling more confident watching a real person dealing rather than trusting an algorithm.
It came down to which iGaming operators were willing to adapt to meet their players' changing needs – and who had the technology to be able to do so. Those who did were the ones who came out as winners.
Why gaming platforms need to be customisable
The last ten years have seen the industry change from one that was initially market-driven to one that is now technology-driven. Traditionally gaming platforms were monolithic in nature meaning updates were often slow to implement and with many limitations.
Fast forward to the present, and as a result there are a lot of big companies who now own multiple platforms and products under one umbrella, but who have also inherited legacy technology obstacles.
Modernising platform infrastructure is key for allowing both scalability and flexibility. Microservices allow specific functions to be developed, deployed and managed independently from one another. This allows teams to focus on different areas, for example, whilst one team works on 'responsible gaming', another can work on 'player acquisition' testing or improving new features on the homepage.
Using microservices with APIs – which allows numerous front end experiences to be connected to a single back end program – enables flexibility beyond the limits of any one platform or technology. This allows gaming companies to work on regulatory changes and product features in parallel meaning one does not hold the other back.
Cloud is also key to scalability meaning you can manage large spikes of traffic or prepare for a new market launch. It also means that huge amounts of data can be stored securely.
Why tech has been key in adapting to new regulations
Technology has played a key role in ensuring the gaming industry is compliant as rules continue to evolve. As the call for improved consumer protection and responsible gaming rises, we have seen stricter regulations being introduced across Europe. For iGaming operators, this has demonstrated the need to have highly customisable gaming platforms which can be swiftly adapted to meet new regulations introduced country by country.
Take Germany as an example. In July this year, Germany launched its legal casino market, allowing private operators to apply for licenses offering sports betting, online poker and virtual slot machines. Industry players seeking the new license had a full year to make adequate changes, known as toleration regime. With the long list of German regulatory rules touching upon different parts of the system, many of these were kept to the last moment before they were introduced.
Player deposits, for example, were reduced to a maximum of 1000 euros. This was a big hit on the industry which is very VIP driven – with the majority of revenue coming from such players.
Spins in slot machines also came under fire with new regulations dictating a time limit of five seconds per spin. With an average spin lasting 0.5 seconds meaning a 5 second period normally allows for multiple spins, this runs the risk that players can't play quickly enough and in turn will get bored.
Through the use of microservices, iGaming operators were able to create and release new features gradually. Instead of facing a huge hit on resources at one time, they were able to apply feature toggling and test and push different changes live over time. And ultimately ensure that by releasing these at the last moment they would not affect the customer experience earlier than they needed to.
How tech is improving player acquisition and retention
One area where companies can use technology to stand out is by offering a differentiated player experience. Player trends are constantly changing, and the successful iGaming operators are the ones that keep experimenting, keep validating and keep improving their product.
With some exceptions, most casinos are all the same, they just have a different look and feel. Through agile software development, gaming platforms can use canary releases to trial and test changes and features initially within a small group of users before rolling out to a wider audience. For example, how you show games to players or how games are grouped together to understand game player behaviour. This can also be applied to promotions to decide which ones work most effectively.
The registration process is another area which is a key part of the player acquisition journey. Consider experimenting with a three-stage process rather than one lengthy form. Also what works better in the UK, may not work so well in Germany.
Even the smallest things like the colour, shape or positioning of a button can have an enormous impact on the player behaviour and thus the conversion rate.
Technology has played a key role in transforming the European gaming industry. For iGaming operators, there's both a need to innovate as well as to regulate. It's about ensuring gaming platforms are adaptable, scalable and that changes can be implemented at speed. In other words, if you want to ride this positive wave that's happening in the industry right now, then you need to implement the technology that will allow you to stay ahead of the game!

Gaming Americas Weekly Roundup – June 20-26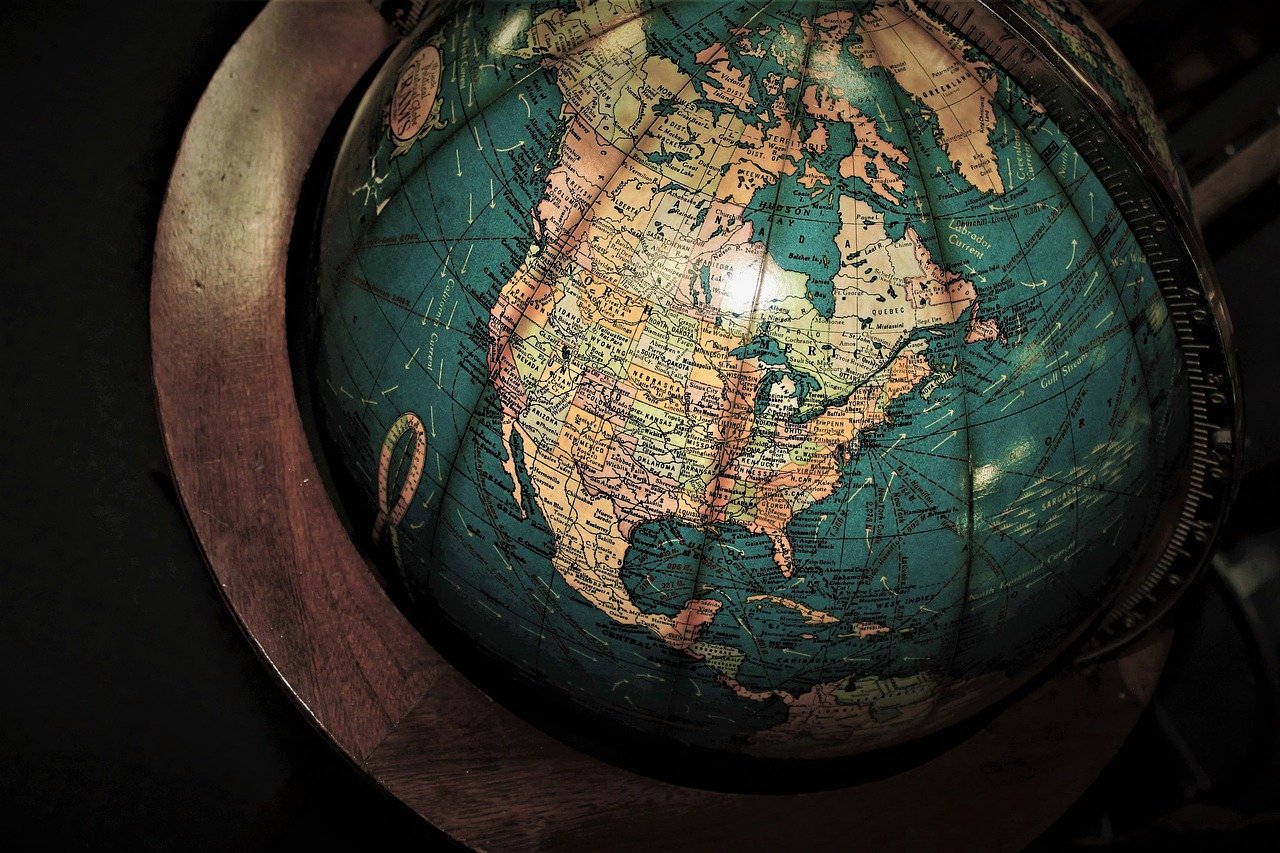 Reading Time:
2
minutes
Welcome to our weekly roundup of American gambling news again! Here, we are going through the weekly highlights of the American gambling industry which include the latest news and new partnerships. Read on and get updated.
Latest News
Nuvei Corporation has launched a new risk management model underpinned by cutting-edge machine learning technology for its Instant Bank Transfer product in North America.
Aristocrat Gaming and Seminole Gaming have leveled up once again with the launch of an all-new Dollar Storm featuring a progressive jackpot starting at $1m. Building on the phenomenal success of the Dragon Link high-denomination slot and the launch of the $1m Dragon Link progressive jackpot, the $1m Dollar Storm slot game rounds out the star-studded lineup of high-limit player options.
Scientific Games and Canadian lottery partner Loto-Québec won a prestigious Gutenberg Award at the 40th Annual Gala Gutenberg for the Folie des plantes (Plant Madness) game produced on 100% recyclable paper.
WITHIN, the world's first Performance Branding firm, announced that Hard Rock Digital has selected WITHIN as its digital media agency of record (AOR). WITHIN will create an integrated, data-driven approach to drive the digital strategy of the Hard Rock Sportsbook app, Hard Rock Digital's new mobile sports betting platform.
Caesars Entertainment Inc., in partnership with the Arizona Diamondbacks, announced that Caesars Sportsbook at Chase Field is officially open. The two-story, 22,300 square-foot entertainment destination is located adjacent to Chase Field in Downtown Phoenix and is now the largest freestanding sportsbook in Arizona.
Gary Platt Manufacturing celebrated a milestone achievement for the gaming industry when the company produced its 1,000,000th casino chair. The company marked the occasion with a celebration of its employees at its manufacturing facility in Reno, Nev.
Table Trac Inc. has announced that it will provide its Table Games Management System for the Lake of the Torches Resort located in Lac Du Flambeau, Wisconsin.
New Partnerships
Jackpot Digital has announced that it has signed a licensing agreement with Casino Pauma, located in Pauma Valley, California to install two (2) Jackpot Blitz Electronic Table Games (ETGs).
Ontario Lottery and Gaming Corporation (OLG) and Major League Baseball (MLB) have announced a multi-year partnership that makes OLG's PROLINE sportsbook product an official sports betting partner of the MLB – the League's first sports betting partnership in Ontario.
BetMGM has announced a new partnership with Carnival Corporation to deliver world-class retail and mobile sports betting and iGaming experiences to cruise ship guests.
BetMGM has announced an agreement with Sony Pictures Television and International Game Technology (IGT) to launch Wheel of Fortune Casino, set to become the first full brand-led online casino in North America.
Better Collective, the world's leading sports betting media group, has entered into a partnership with The Philadelphia Inquirer to bring engaging sports betting content, data and statistics to the publication's readership of up to 10 million monthly visitors.
The PGA TOUR and bet365 announced a three-year content and marketing agreement through 2024 naming bet365 as an Official Betting Operator of the PGA TOUR.
New Appointment
Jeff Harris, a veteran casino and hospitality executive, has been appointed as the Chief Executive Officer and President of The Commerce Casino & Hotel. Harris, who brings more than three decades of casino gaming and operations experience, succeeds Haig Papaian, who retired last year.
Five Biggest Real-Life Casino Heists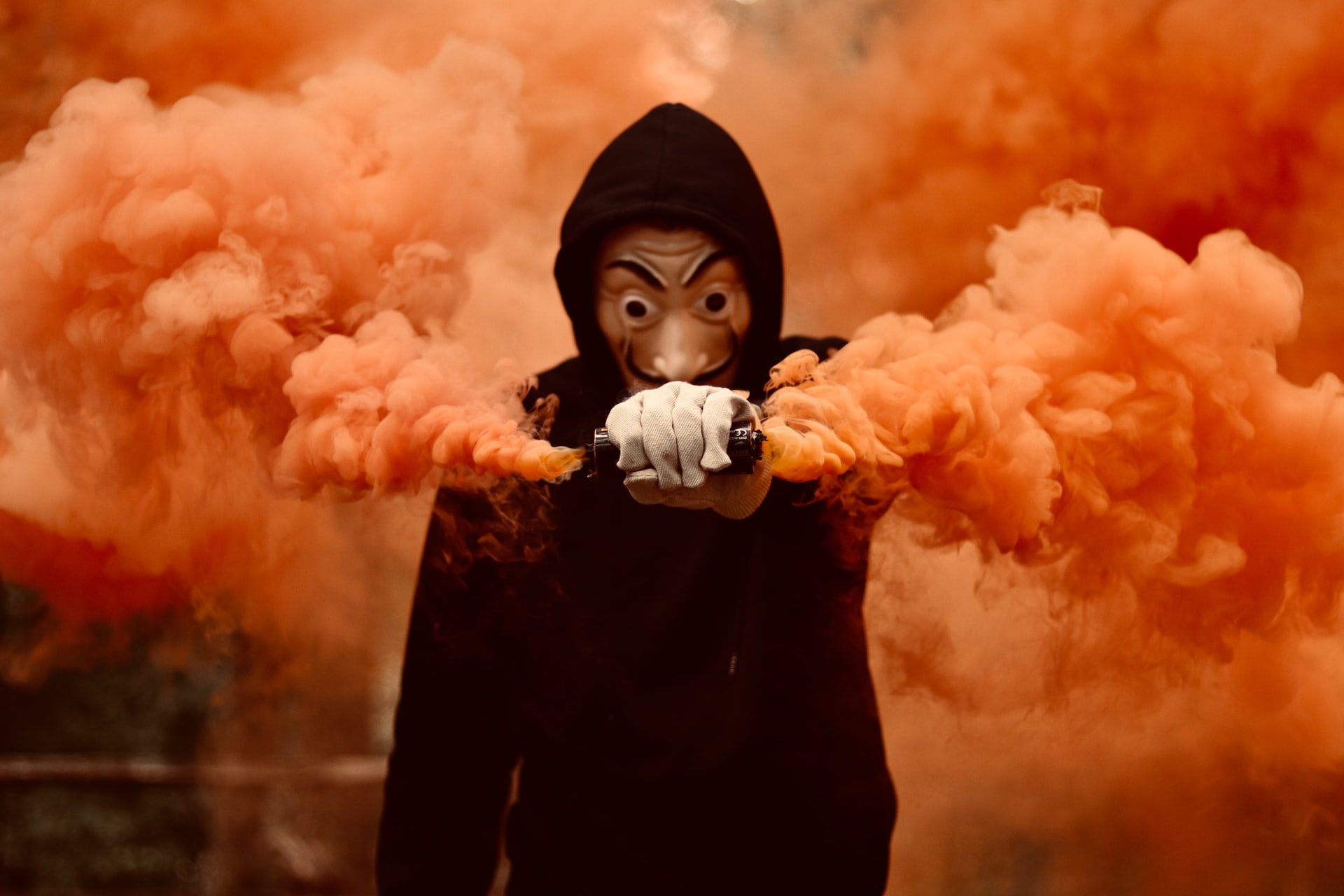 Reading Time:
5
minutes
Hollywood is full of stories about crime and the unconventional hero. That's why casino heists are such a reliably entertaining subject for some of the biggest blockbuster films.
As entertaining as movies like Ocean's Eleven and 3,000 Miles to Graceland are, sometimes the best stories are the ones that actually happened in real life.
That's why we're counting down the five biggest real-life casino heists that are more interesting than any trip to the cinema!
Biggest Real-Life Casino Heists
Casinos are a hub of luxury and excess. As such, it makes sense that these establishments can at times attract some interesting personalities. Whether people are there for drinks, entertainment, or to try their hand at winning a jackpot, casinos offer many draws for people from all walks of life.
For those who aren't a fan of all the fanfare, it's fortunate that there are so many awesome slot sites in the UK and all around the world that can help them win big.
For others, gambling at the slot machines or casino tables is too much of a risk for an unpredictable reward. So instead, they turn to more nefarious schemes to win one over on the house.
Here are the five biggest heists where some enterprising criminals risked it all.
Bellagio
In December 2010, a lone motorcyclist pulled off a robbery at one of the most famous casino hotels on the Las Vegas strip.
Parking his black motorcycle by the valet area at around 4 a.m. on a Tuesday, the robber entered the Bellagio. He kept his motorcycle helmet on to hide his face and a pair of black gloves on his hands.
The daring criminal walked into the casino and directly up to a craps table while wielding a gun. After telling the shocked gamblers to back off, he began stuffing as many casino chips as he could into a bag on his waist.
The chips in question ranged from $100 to $25,000 in value, and he walked off with approximately $1.5 million. Rather than risk injuring any bystanders, casino security simply let him walk out.
Perhaps that was also because security knew something the robber didn't—that the casino chips don't carry much value outside the casino itself.
So, the 'Biker Bandit,' as he was soon called, came back to the casino to play. It turns out the robber was Tony Carleo, a regular gambler on the Las Vegas strip who had frequented the Bellagio many times.
In fact, a poker dealer at the Bellagio pointed investigators towards Carleo. Carleo had mistakenly shared his fantasy of walking up to a table and taking the chips with the dealer. When the theft occurred a few days later, and Carleo returned to gamble with newfound funds shortly after, the dealer knew who'd committed the crime.
Soboba Casino
Like many other people on this list, the ringleader of the Soboba Casino heist in California was inspired by movies like Ocean's Eleven. Unlike the others on this list, however, this would-be mastermind confessed that he was high on cocaine during the heist.
Rolando Luda Ramos was 25 and an employee of the casino at the time of the heist in August 2007. He was able to pull off the job by pretending he was there to work on the surveillance cameras, as usual.
Instead of doing his job, Ramos hogtied three employees before getting two unsuspecting security guards to escort him to the vault. They must have had the surprise of their life when Ramos pulled a gun on them and other employees instead of tending to the cameras as he should've.
He held off the employees with the weapon—which he later claimed was a BB gun—while he stuffed $1.58 million of cash in a duffel bag.
Ramos's success didn't last long, though, as he was arrested the day after the robbery, along with a fellow employee and his girlfriend.
Ritz Casino
Now this is a heist worthy of a Hollywood film. Two men and one woman perplexed investigators when they carried out a high-tech robbery at the Ritz Casino in London back in March 2004.
According to Scotland Yard, the thieves used a laser scanner inside a mobile phone to outsmart the roulette wheel. The phone was allegedly linked to a computer, which would predict the ball's eventual resting place.
Their scheme, based on a theory called sector targeting, allowed the trio to walk out of the casino with £1.3 million over two nights. The conspirators might have gotten away with it if they hadn't won big the second night—to the tune of £1.2 million.
As is standard with big wins of this sort, the casino reviewed security footage and called the police. When the police noticed something suspicious, the three friends were arrested.
Circus Circus
The story of this heist did get its own little Hollywood treatment when Netflix featured it in the crime docu-series Heist. It's no wonder they featured it, as this casino robbery truly has all the elements of a great crime.
The robbery occurred in 1993 and involved a shady romance between Heather Tallchief and her convicted-murderer boyfriend, Roberto Solis. Relationship woes aside, the two successfully pulled off one of the biggest heists in Las Vegas history.
Tallchief, who was 21 at the time, had recently started a job with an armoured car company called Loomis. She claims she didn't realize at the time that this was the same company her boyfriend—who was 27 years her senior—had tried to rob in 1969.
Just weeks after starting her job, Tallchief drove off with $3 million while her co-workers were busy filling ATMs inside the Circus Circus Casino.
She met up with Solis, and the two shipped the money to Miami before fleeing the country. But the most shocking thing about the heist? After 12 years of evading capture abroad, Tallchief returned to the United States and turned herself in for her crime.
Crown Casino
This heist is one of the most fascinating crimes we've come across. This is due not only to the crime's scope but also to the casino's response.
Back in February 2013, one of its high rollers robbed the Crown Casino in Melbourne of $32 million. Curiously, instead of calling the police to investigate, the casino decided to handle the problem themselves.
This might have been because the robbery was an inside job. The high-rolling gambler from New Zealand was invited to the casino to gamble by a VIP Services Manager. The employee worked to breach security cameras and sent signals to the gambler throughout.
When casino security became suspicious of the winning streak that produced such a big win, they investigated. Following his win, casino security visited the fraudster in his hotel room and asked him to leave. Thankfully, the majority of the money hadn't been paid out yet.
However, the would-be robber's departure left the casino in a bit of a scramble. The high roller was scheduled to take part in a PR stunt for the casino the very next day. Instead, they had to find another VIP to serve the world's most expensive cocktail.
Perhaps wishing to avoid bad PR, the casino never reported the crime. The heist only came to light after a local newspaper broke the story a few weeks later.
Launch Of Matchbook Brokerage service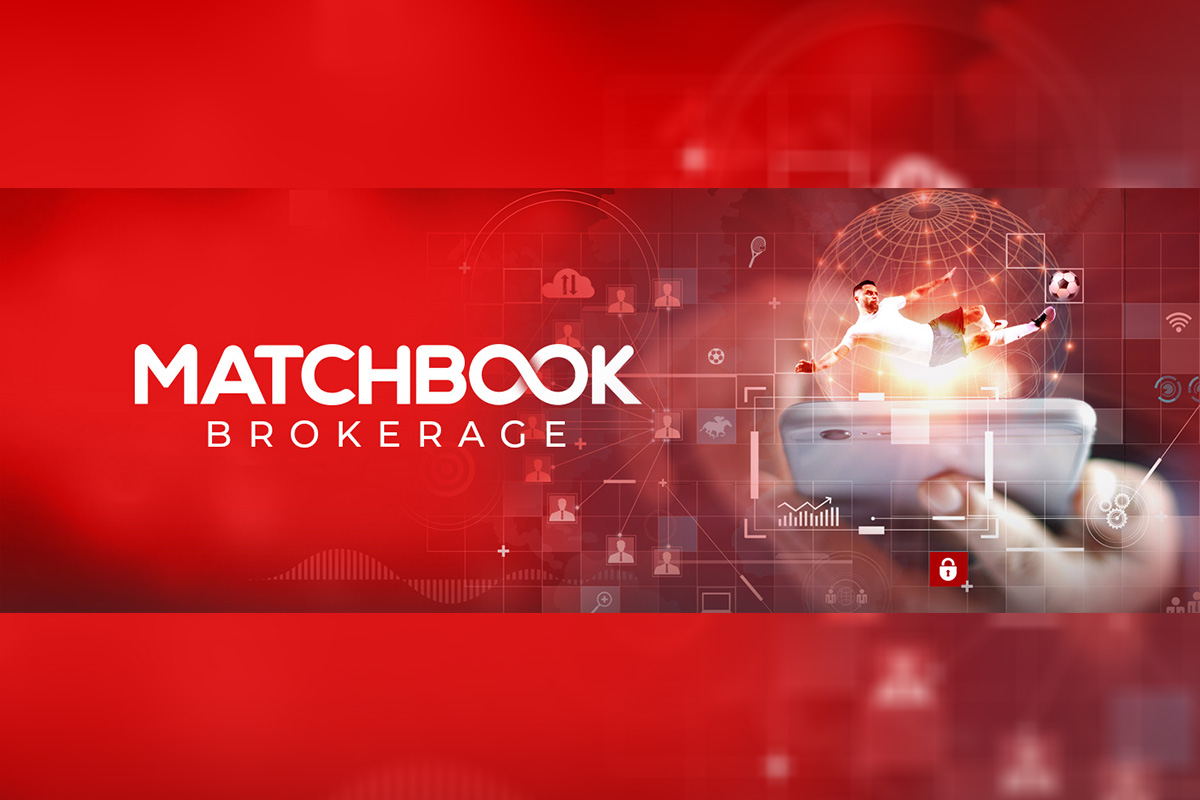 Reading Time:
2
minutes
Matchbook is delighted to launch Matchbook Brokerage. Alongside its peer-to-peer Exchange, Matchbook offers an exclusive service to match large or bespoke trades that may not be immediately possible on our Exchange markets.
The Matchbook Brokerage team works with specialist counterparties, with the best pricing and liquidity providers in the industry, who are available to lay bets across a wide variety of betting markets or offer unique prices on bespoke trades.
The Matchbook Brokerage service is available Monday to Sunday.
Furthermore, Matchbook Brokerage provides a unique opportunity for operators within the industry who may be looking to hedge any marketing promotion or customer liabilities. This service will allow operators to run bigger promotions, take larger bets, and reduce
operational exposure.
Matchbook's Head Of Commerical Will Turl said: At Matchbook, we understand that bettors are frustrated at being stake factored by bookmakers or are unable to find the liquidity in the market for their bets. For these customers, we are delighted to be able to launch the Matchbook Brokerage service. Working with industry-leading liquidity providers, our brokerage team will be able to provide customers and operators with a quote for the very biggest of bets. Only last week, we had significant interest in player prop markets for the NBA Finals and facilitated 26 bets and over $100k stakes on those markets. We also had some notable action through our Brokerage service on Royal Ascot. This is the service that the betting industry has been begging for, and Matchbook is pleased to deliver it.

For further information on how the service works and how to get in touch with our team, visit  matchbook.com/brokerage Matchbook is a peer-to-peer betting exchange designed for smart bettors who want better value, deeper liquidity and exceptional customer service.

Matchbook is licensed and regulated by the Alderney Gambling Control Commission and the UK Gambling Commission.