Prediction market Futuur launches hundreds of real-money event markets with trading in 7 cryptocurrencies 🔮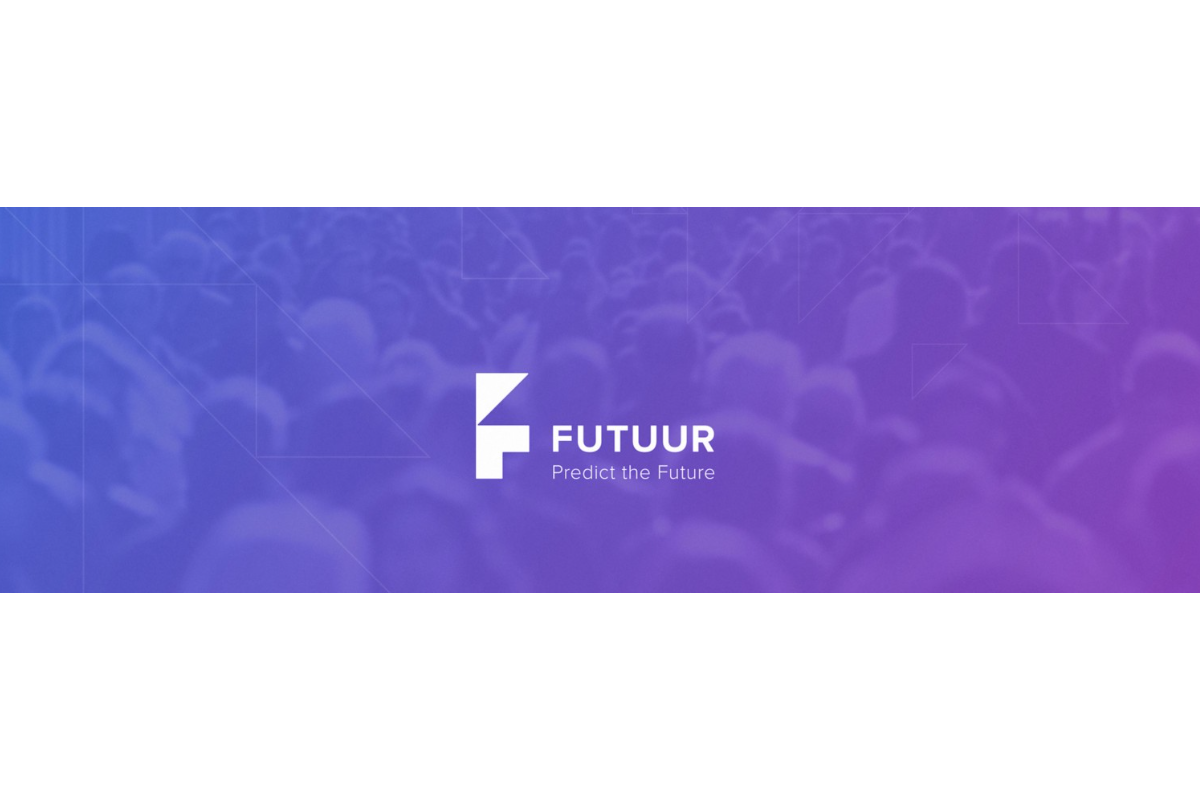 Reading Time:
2
minutes
Futuur, which provides the largest selection of prediction markets available at one URL, announced that after extensive testing it is officially launching its real-money markets to forecasters around the world.  Real-money markets have been added alongside Futuur's already existing play-money markets, with trading available in seven cryptocurrencies: Bitcoin (BTC), Ether (ETH), Litecoin (LTC), Dogecoin (DOGE), Tron (TRX), Bitcoin Cash (BCH), and the USDC stablecoin.
With the goal of generating more accurate predictions via the wisdom of the crowd, Futuur provides forecasters the opportunity to bet on the outcome of future events in areas like politics, sports, science, and business.  Similar to a stock market, pricing is determined by market activity, fluctuating as traders buy and sell positions in event outcomes. The result is an always up-to-date forecast that aggregates information from across diverse perspectives and accounts for changing information over time.  Futuur makes these forecasts public and easy to interpret, providing a percentage estimate of each outcome's likelihood to occur.
The industry-leading range of liquid markets available for betting is facilitated by an automated market maker (AMM), a type of algorithm that replaces the function of an order book in traditional exchanges, and which has been used increasingly in the world of DeFi to power decentralized exchanges like Uniswap. In Futuur's case, the AMM provides always-on liquidity, allowing forecasters to buy or sell a position immediately, at any time, without the need for a counterparty on the other side of the transaction.
Operating since 2017 with play-money markets, Futuur has generated crowd-driven predictions for over 44,000 events, with bets coming from more than 25,000 forecasters.  The average Brier score (a measurement used by statisticians to evaluate the accuracy of probabilistic predictions) across all resolved markets with bets is 0.168, a notable achievement given that the prize for bettors has been social reputation and skill-building, and did not include a financial component until now.
Now with the ability to bet with crypto and put more "skin in the game", Futuur predicts that its platform will generate even more accurate forecasts.  Says founder Tom Bennett "we're very happy with the results Futuur forecasters have generated trading our play-money markets, and we're incredibly excited about the prospects for our real-money markets.  We expect that an additional financial incentive will lead to even better accuracy, and move us closer to our goal of helping to improve decision-making by providing more accurate forecasts."
To underscore this, Futuur has created a market about its own markets' performance, asking whether play-money or real-money markets resolved in 2021 will be more accurate.  The current crowd-powered estimate for the real-money and play-money versions of this market are 71% and 75%, respectively (real and play-money markets operate independently, and generate separate forecasts).
In order to offer legal real-money wagering, the platform has obtained a gaming license from the Ministry of Justice in Curaçao. This allows the service to provide real-money betting in most of the world, but it does exclude certain jurisdictions, including the US, Australia, Colombia, and the Netherlands.  For forecasters in restricted jurisdictions, not to worry!  Play money markets will continue to be available to all countries.

How Cryptocurrency Will Impact The Gaming Industry
Are you curious as to how cryptocurrency will continue to impact the gaming industry? If so, continue reading to find out how it is expected to do so.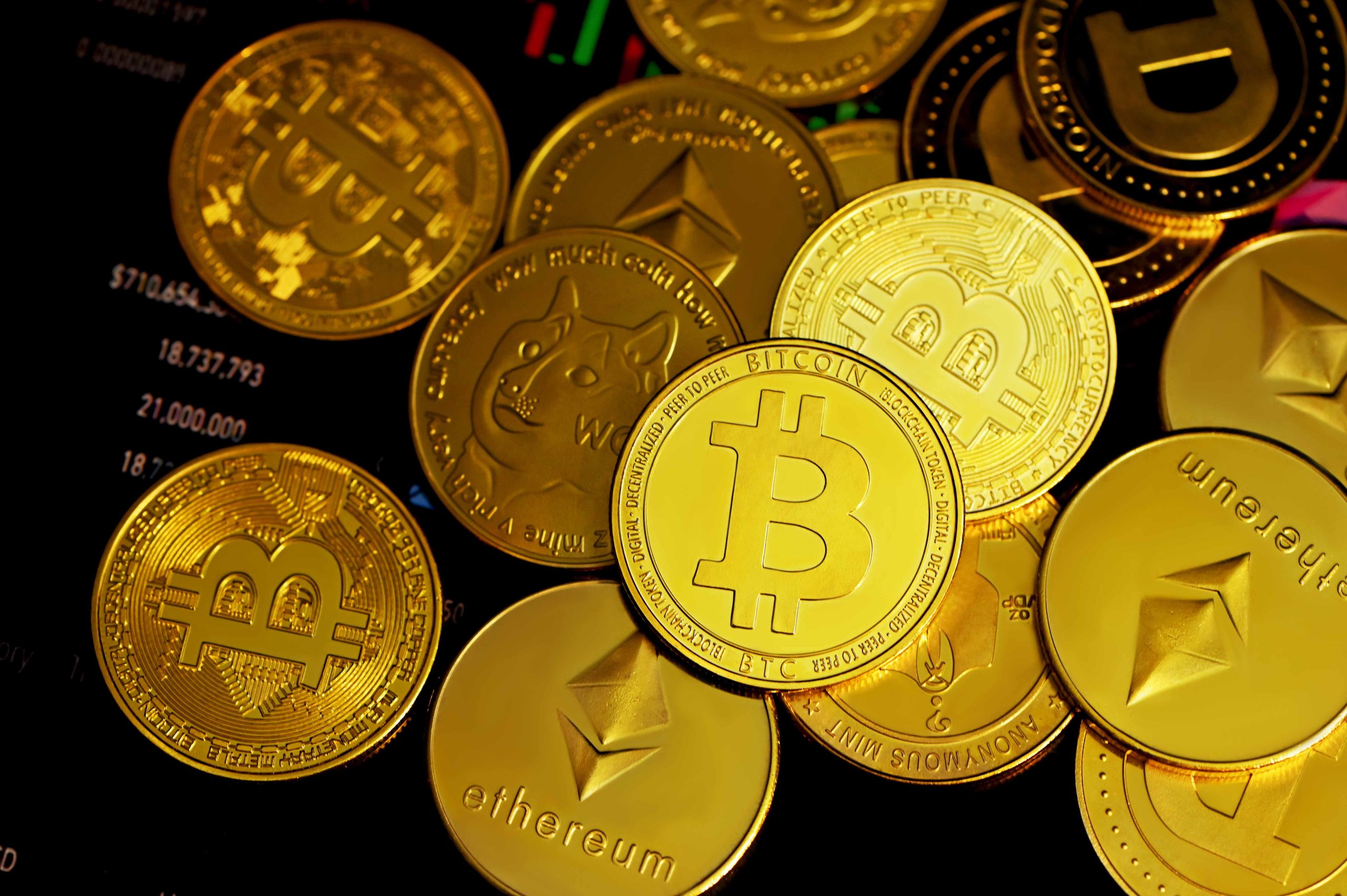 Reading Time:
4
minutes
It may have first originated in 2009 but it has been during the 2020s that cryptocurrency has well and truly exploded into the mainstream by steadily infiltrating a growing number of global industries and sectors. The gaming industry, in particular, has experienced rapid change due to the ever-changing nature of digital payment methods and the opportunity for players to be rewarded in virtual assets as opposed to physical prizes that they can later exchange and trade across a number of digital platforms. If you are curious as to how cryptocurrency will impact the gaming industry in the coming years as it grows and develops at an accelerated pace, continues reading to find out everything you need to know.
It will facilitate instantaneous transactions
In the gaming industry, the need for third-party or manual intervention has led to collective frustration amongst players forced to wait a considerable amount of time to be paid for their gaming efforts. The introduction of cryptocurrency, however, eliminates the need for external validation so gamers can deposit or withdraw instantaneously and efficiently and free up precious time to be spent on the physical act of playing a game. In the past couple of years, there has also been mounting frustration over the difficulty a growing number of gaming developers face when attempting to sell their software outside of designated app stores. By tapping into the wide-reaching benefits of blockchain, however, nano-payments can ensure software developers not only receive payments in a matter of minutes but are able to process them in a fraction of the time.
It will lead to greater accessibility and flexibility
The introduction of cryptocurrency into the gaming industry will allow players to tap into their favorite games without bypassing any additional security or exchange rate issues beforehand. This can also provide gamers with the opportunity to play without imparting any identifying information beforehand such as their name, email address, and telephone number which is common for a wide range of gaming platforms and software systems. In addition, the process of depositing and withdrawing funds will also be streamlined for players from start to finish with fewer hoops to jump through and little to no restrictions regardless of what geographical barriers may have previously stood in their way.
It will provide greater safety and security
When it comes to gaming in today's increasingly digital landscape, safety and security remain fundamental concerns for both players and gaming developers with online purchases now common throughout the gaming industry and hackers waiting at every corner to expose vulnerable players. As well as familiarizing yourself with the best cryptocurrency wallet for you, by comparing Ledger vs Trezor for example, you must also ensure your safety and security needs are met when it comes to your online gaming endeavors with the use of blockchain technology preventing illegal and fraudulent trading of digital assets. In addition, it also minimizes the risk of hacking and theft by relying on a decentralized ledger where the potential for the duplication of keys is eliminated with smart contracts reassuring players that their transactions are safe and secure.
It will promise anonymity
One of the main advantages to come from the marriage of cryptocurrency and the gaming industry is that you can play with the added reassurance of complete anonymity. If you have ever wished to sharpen your existing skills without revealing your identity, for example, cryptocurrency may be the answer to your gaming woes. It has long been a fundamental concern for the gaming industry to reassure players that their money is safe and secure but there has been little progress made when it comes to reassuring players that their personal information is safe and secure. The recent introduction of cryptocurrency games has, however, proven that it is entirely possible to play with complete anonymity on your side by removing the need to disclose any information relating to your personal identity or online transactions. Unless you decide to voluntarily share your online transactions with a fellow user, your cryptocurrency payments will remain hidden from prying eyes forevermore.
It will save players money
In the short time that cryptocurrency has spent infiltrating the gaming industry, it has saved players a considerable amount of money by eliminating the need for hidden fees, handling fees, or exchange fees. This has led to it becoming one of the most cost-effective payment methods available to gamers today when compared to credit cards, debit cards, bank transfers, and even e-wallets. Because there is no need to wait for a third party or bank to validate a transaction, players may also be able to withdraw greater amounts frequently to add to their existing bankroll which makes the gaming industry more appealing to both experienced and inexperienced players as well as software developers.
Cryptocurrency has had a profound impact on the gaming industry in recent years but it is expected to continue revolutionizing the ways in which players interact with their favorite games in the years to come by facilitating instantaneous transactions, leading to greater accessibility and flexibility, providing greater safety and security, promising anonymity, and saving players money.
GemUni Disrupts Crypto Gaming with the Decentralised NFTs Gaming Platform for Play to Earn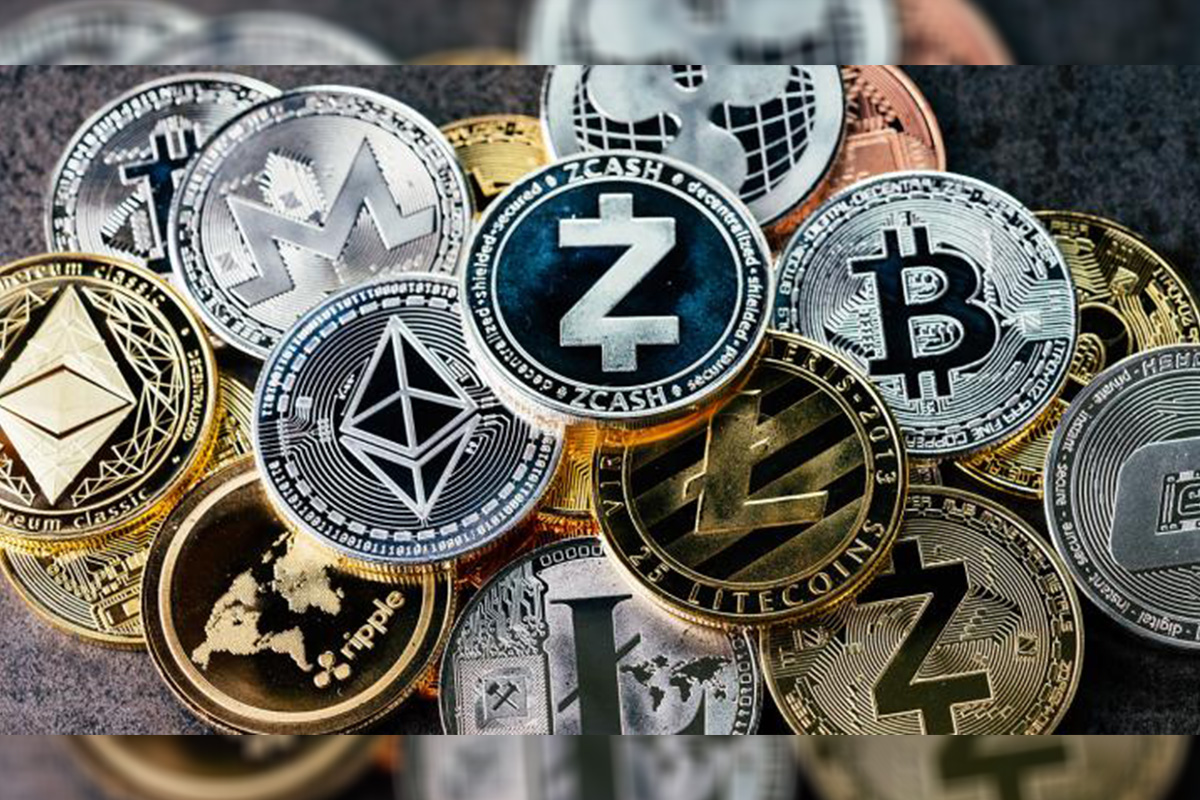 Reading Time:
2
minutes
GemUni, a Decentralised NFTs Gaming Platform for Play-to-Earn, has announced that its upcoming Initial DEX Offering (IDO) will be conducted on three launchpads GameFi, Red Kite and KrystalGO on January 19. GemUni is building a Decentralised NFTs Gaming Platform for everyone around the world to engage in Fun, Easy and Play-to-Earn NFT Casual Games & Signature Games. Users can enjoy fun games while monetising their experiences with gaming platform rewards and GENI Pass NFTs transactions.
A Great Head Start
Since its announcement, GemUni has been through three months full of activities and milestones. Last December, the Grand Opening INO event, featuring guests from prominent gaming & blockchain organisations, marked the first time the GENI Pass NFTs were offered on multiple NFT marketplaces. GemUni's GENI Pass NFTs were highly sought after by crypto and gaming enthusiasts, with thousands of GENI Pass NFTs being sold. Such a good starting point prompted GemUni to announce its Beta Test & Christmas Mini Challenge, attracting players to participate in multiple challenges and earn the project token.
Impressive Partner Portfolio & promising Roadmap for 2022
A few days before its IDO, GemUni continues to reach another milestone. In its private fundraising round, GemUni raised $2 million from investors. At this point, the project is boasting a portfolio of 30+ private investors and partners, including well-known venture capitalists such as Kyber Ventures, Shima Capital, ZBS Capital (CryptoDiffer), Kyros Ventures (Coin68), Gain Associates, ZipMex, HG Ventures, among many others.
Earlier this January, GemUni announced its promising roadmap for 2022. Besides the Casual Gaming Platform with 500+ games to be released in Q1, the project also announced its Signature Gaming Platform featuring upcoming games like The Olympus, Hero Infinities, CyberRace, Moon 2050 and ZodiBoom. An NFTs marketplace is also going live to support players' NFT trading activities. Finally, further features like the GemUni Launchpad for IGOs & INOs, DAO Treasury, Side Chain will be released in Q2.
With such an ambitious plan for 2022, GemUni is looking forward to partnering with game studios, Global Ambassadors and artists to create a first class Decentralised NFTs Gaming Platform.
IDO on GameFi, Red Kite and KrystalGO on Jan 19, 2022
On January 19, GemUni will conduct Initial DEX Offering across three launchpads GameFi, Red Kite and KrystalGO. With a public price of $0.2 per token, GemUni implied the project valuation is $20 million at IDO.
GemUni boasts an impressive leadership team, which includes CEO & Founder Cassie Nguyen – Champion of Startup World Cup 2019 in Silicon Valley. The project's advisory board is led by Mr. Peter Vesterbacka – Former Mighty Eagle of Rovio Entertainment (Angry Birds games).
GemUni CEO & Founder Cassie Nguyen says that her team is working day and night to bridge the gap between gaming and the new Play-to-Earn model to create an ecosystem for 3.2 billion gamers and studios around the world.
"Never before have we seen the hype around this combination between gaming and the crypto economy. We are proud to be the first Play-to-Earn platform for everyone's favorite gaming experience. Now, everyone can enjoy fun & easy games in their own time, while earning real-world value," she stated.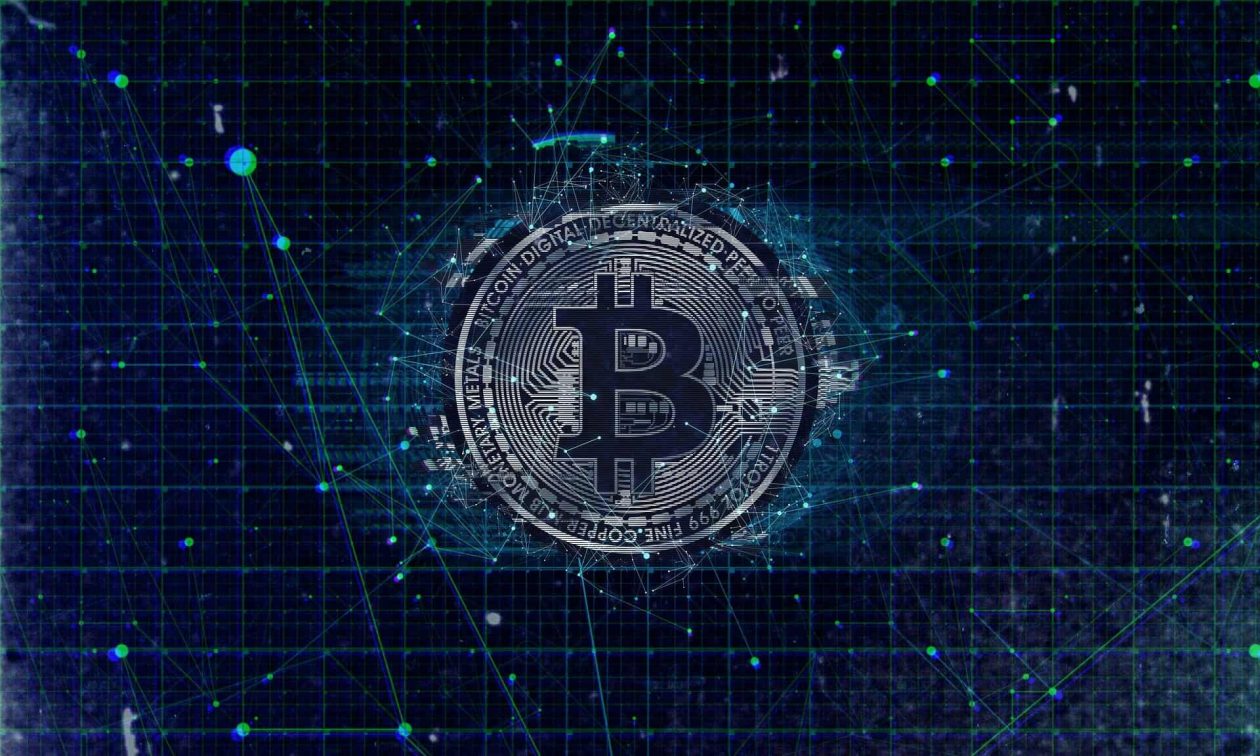 Reading Time:
3
minutes
The term crypto banking refers to how individuals can use cryptocurrencies to conduct business. There is a convergence between investing in cryptocurrency and banking methods wherein both fiat currency and cryptocurrencies can be exchanged and interact through banking services. This is what Crypto Banking wants to exploit.
What is Crypto Banking?
Crypto banking is the process of managing digital currency through any financial service provider or bank. People are increasingly buying, selling, and trading cryptocurrencies because they can do so with an internet connection. Banks that accept digital currencies and support cryptocurrencies include Ally Bank, Wirex, Barclays, Goldman Sachs and JPMorgan (to name a few).
Unlike traditional financial institutions, crypto banks do not hold stocks or cash for investors or customers. Crypto banks, on the other hand, hold digital assets instead of fiat currency. Vast Bank, for instance, provides business and personal banking products including savings accounts and checking CDs, credit cards, and loans.
Despite being a small local bank with 35 years of experience in the business, it has recently entered the crypto economy and has been given attention as the first US nationally chartered bank that allows customers to hold crypto assets in their accounts.
Crypto Interest Accounts
Starting with a crypto interest account is the simplest way to get started. A traditional savings account may offer interest rates as low as 1% compared to crypto banks with 10%.  These crypto accounts are available at Gemini, BlockFi, Nexo Outlet Finance, and Linus among others.
Crypto Checking Accounts
You can also open a crypto checking account. You will be able to keep more of your money without paying crypto fees if you have a crypto checking account. The Quontic Bank and Vast Bank also offer crypto checking accounts.
Customers who make eligible purchases with Quontic's Bitcoin Rewards Checking account are rewarded with bitcoin. Quontic debit cards allow you to make purchases that qualify for Bitcoin conversion when you use them online or in-store. About 1.5% of your total transaction will be converted into Bitcoin after the transaction is completed.
To get started with cryptocurrency, you can go read some articles on Bitcoin Prime. They have quality information regarding crypto that will be of good use to you.
How to get started with Crypto Banking
The easiest way to get started with crypto banking if you don't own any cryptocurrency yet is to register for an account with any bank that accepts cryptocurrencies or your choice of decentralized finance apps. Then you can buy Bitcoin and other currencies from their exchanges.
Applications using decentralized blockchain networks are called decentralized finance apps, which do not require a middleman like a brokerage or a bank to facilitate the purchase of financial products. Apps that are both platforms for buying and selling as well as hot wallets where crypto-assets can be stored are also available. Among these apps are:
Revolut: which allows users to complete transactions using Bitcoin, Ethereum, and Litecoin
SEBA Bank: A Swiss bank that accepts cryptocurrency payments and transactions
Wirex: An online payment platform that allows crypto transactions and payments
Risks of Crypto Banking
Investing in cryptocurrencies and using apps that allow you to trade and hold digital assets carries some risks as crypto banking disrupts the financial sector. Here are some risks you can face.
Crypto Market Volatility
The volatility of crypto assets is well known. Because it takes a long time before cryptocurrencies become stable, investing in crypto comes with a higher level of risk than other trade markets. Despite their stability, crypto markets can experience dramatic fluctuations in a heartbeat.
Cryptocurrency is not FDIC Insured
Unlike traditional deposits, crypto investments are not insured by the Federal Deposit Insurance Corporation (FDIC). If the company from which you purchase crypto goes under, you could lose all your investment. Eventually, cryptocurrencies may be insured, but in the meantime, it's important to choose a reputable crypto bank to work with.
Crypto Hacks, Theft and Fraud
As fintech becomes more popular, more hacking incidents occur in DeFi applications. You should consider a cold wallet to protect your investments, as you need to be aware of how your crypto assets are stored.
Conclusion
Blockchain technology has many uses in banking, so it won't be long before banks start to make use of the public ledger in certain areas. There will inevitably be risks in finance. However, crypto banking and blockchain technology present the possibility of a future in which anyone on the planet can access transparent crypto banking.