Tebwin.com adds top English rugby team Worcester Warriors to UK market sports portfolio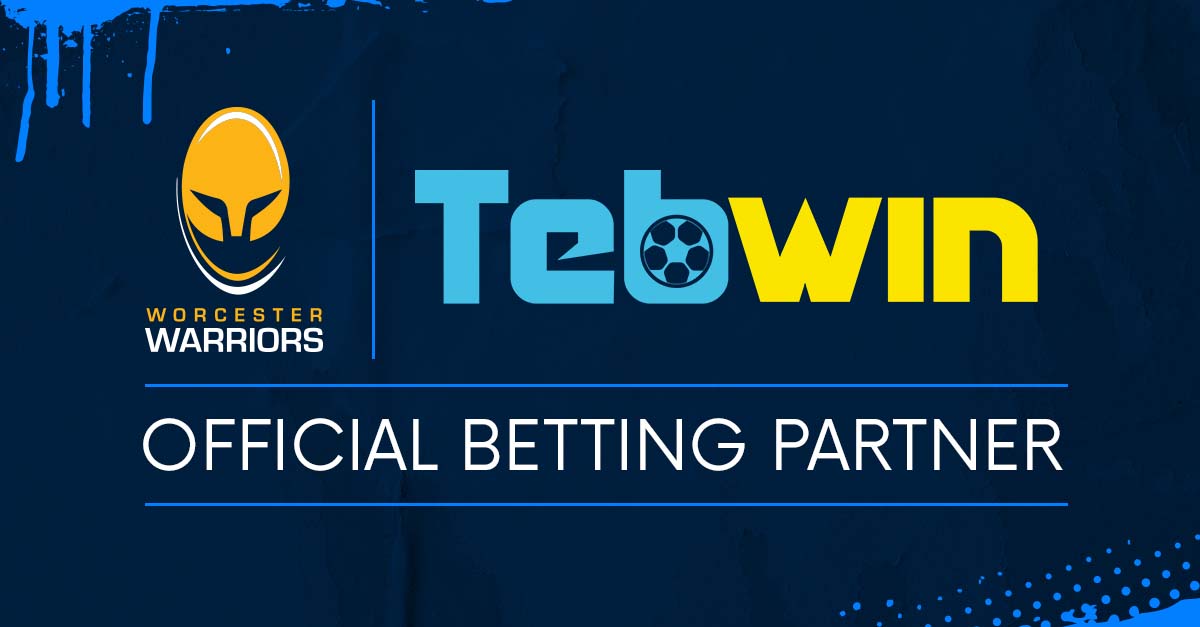 Reading Time:
< 1
minute
Online casino and sportsbook Tebwin has become the official betting partner of Gallagher Premiership rugby club Worcester Warriors, increasing Tebwin's support of UK sport.
Through the agreement, Tebwin's logo will be displayed at Sixways Stadium with other promotional material featuring as part of the package.
Tebwin, which was launched earlier this year, will also host their partners at Sixways for key Warriors home matches.
"We are delighted to join the Tebwin sports portfolio and work hand-in-glove with King J. Entertainment to develop additional excitement around the Warriors brand," said Warriors Commercial Director Adam Palfrey.
"Our partnership with Tebwin.com will help Worcester Warriors to engage fans in responsible and innovative ways this season as the sports betting landscape continues to offer amusement and fun as well as enhancing the fans experience."
King J. Entertainment is the marketing company behind the Tebwin sportsbook alongside their KingJCasino and BetDuel brands, and is fully licensed for the UK and international markets.
The company works under both a UK Gambling Commission license as well as a Malta license, with player protection at the heart of the new sports-betting operation, actively promoting both BeGambleAware and GamStop on all its branded websites.
"We look forward to working closely with Worcester Warriors and seeing the team flourish in all competitions," said Pearl Dougall, Business Manager at King J. Entertainment.
"We chose to go with one of England's most famous rugby teams and we believe that our brand equity will add to the highly-charged atmosphere around match days and ramp up interest in results week-in and week-out."
As a responsible entertainment provider Tebwin will be tailoring all advertising and content to put responsible gambling to the top of the communications agenda.

Advantages of working in the iGaming sector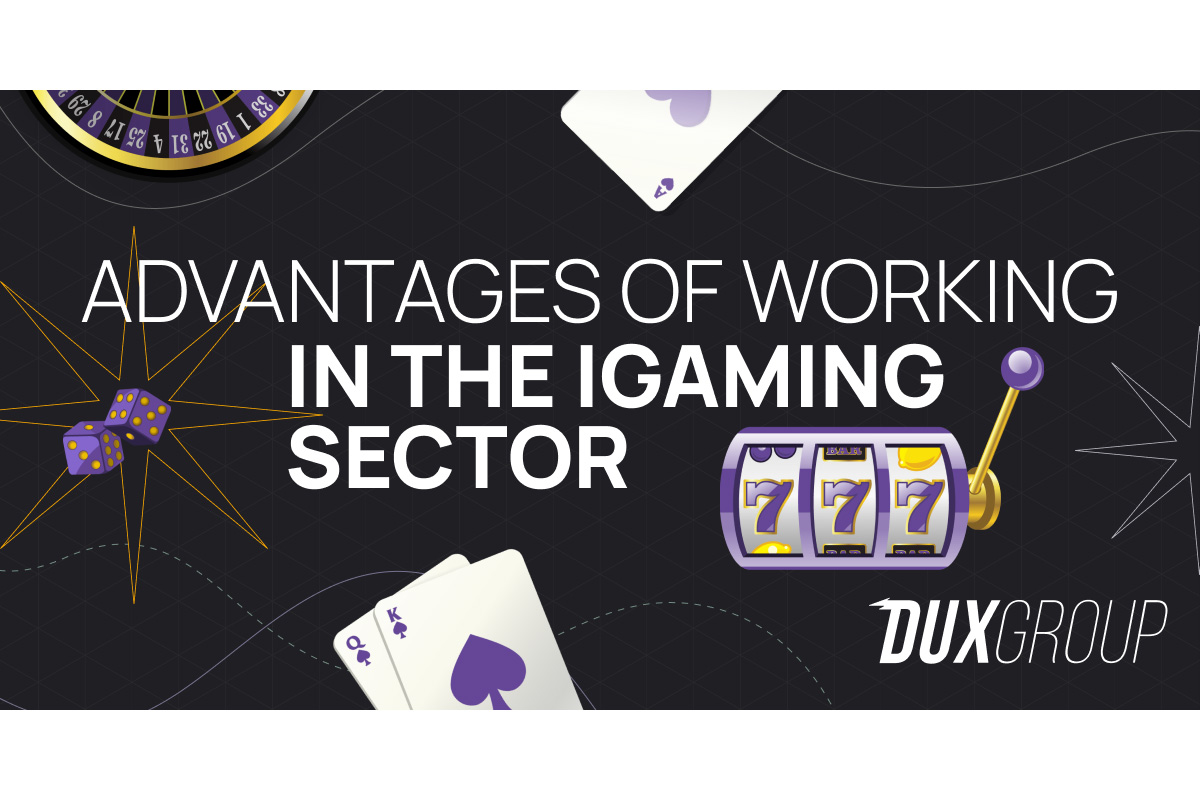 Reading Time:
6
minutes
Today, iGaming is one of the most promising and rapidly developing industries in gambling. Gambling has always been popular, and the departure to online games for money has become even more in demand. Today players can take part without even leaving their home, and now they can also play with just a smartphone in their hand.
With the active development of technology, online games are becoming more and more available for an increasing range of potential players. Experts predict an online casino boom in the coming years. This is accompanied by both global trends in the development of Internet technologies and high interest in them from users. The coronavirus pandemic has also only increased the influx of online players around the world, particularly in Europe, Asia, and America.
In the current conditions of the pandemic and its long-term consequences for society, more and more people want not only to try their luck by making online bets, but also to relieve tension and stress. It may seem strange, but in the harsh conditions of the pandemic people did not save money fearing a possible economic crisis, but on the contrary, rushed to spend money on the Internet on online purchases of general-demand goods. According to analysts these purchases were not related to essential goods, but rather on passtimes such as online games. Experts assure us that the future belongs to online platforms.
Some statistics:

Analysts from Hexa Research claim that online gambling revenue will increase to $73 billion by 2024.

After research, the Evolution company has no doubt that Live Casino will be the main source of profit of the gambling market in the near future.

Online casino is second only to betting. The revenue of online casinos is $11.2 billion.

Due to its rapid growth, the gambling industry reached a capitalization of $250 billion in 2021.
Why iGaming?
Working in the field of iGaming gives not only confidence in the future from the point of view of a win-win material base, but also allows you to grow professionally, achieving high personal realization, since the field of online gambling is one of the most (if not the most) dynamically developing. Young professionals who have linked their careers with the field of iGaming grow daily and master new niches and skills that are inaccessible to those who sit still. Working in the field of iGaming is prestigious. These are new horizons, using the most modern technologies and tools. There are major international conferences where you can share your experience, gain new knowledge, and meet new active and promising people who always strive to be first.
iGaming Academies — what are they?
We can see that the niche is developing very quickly, and there are some specialists who understand this. In 2018, the Malta Gambling Authority (MGA) conducted a study that revealed a shortage of staff in the iGaming sector. At that time, there were more than 700 vacancies in the country for various specialists in online gambling, but only one in eight applicants received a job. Because of this iGaming academies began to appear — offering courses that will help you with entering the industry.
iGaming Academies provide training services to both individuals and entire companies. These courses provide professional training on compliance issues and help the organization comply with licensing and security regulations.
In an iGaming Academy, you can fully train for a new profession or upgrade your skills (managerial, technical, interpersonal communication, or marketing skills) and also join a company, because after these courses, employers offer good positions.
Factors contributing to the growth of the iGaming sector
As we have already written, the iGaming sector is growing and developing constantly and at a fast speed. It was also influenced by events taking place around the world.
– Covid
The coronavirus pandemic forced everyone to stay at home, which meant they were looking for new entertainment. Online casinos, games, livestreams, esports — all this helped to entertain yourself while sitting in quarantine. Many started playing out of boredom, so the average traffic volume is growing. The particular success of online casinos is noted in those countries where casinos operated offline before the pandemic, for example, Germany and the Czech Republic.
– Legalization of gambling in America
America began to slowly but surely legalize the gambling market, which gave a new surge in the industry and new opportunities.
Some states and individual cities are eyeing the possibility of allowing online gambling, while others still face various bureaucratic problems. For example, in California, two bills regulating the gambling industry are being considered, and in Florida — three at once. Attempts to pass laws regarding gambling were made in the states of Kentucky and Kansas, and Massachusetts and Missouri are considering such a possibility.
The American gambling market is one of the largest and most promising in the world. At the same time, it obeys complex and confusing rules: competition is high here, as well as government pressure on businessmen.
– Flexible license options
For casino owners and online operators, this is one of the main advantages. It will be much cheaper to create an online casino than a land-based one. Plus, licenses for offshore casinos are usually more profitable.

Jurisdictions where you will be able to obtain a gambling license include Malta, Curacao, Gibraltar, Isle of Man and Kahnawake. Many of these jurisdictions offer a balance between benefits, obligations, and requirements.
– Blockchain in the iGaming sector
Innovative technologies are constantly used in the iGaming industry. Malta even calls itself a "blockchain island", becoming the first country to legalize blockchain. Now they are actively attracting cryptocurrency exchanges, ICO platforms, blockchain-based application developers and many others, which opens up new opportunities for iGaming companies.
According to experts, blockchain is one of the most relevant topics in the online casino industry in 2022. Its key advantage is reliability and anonymity, all information and financial processes with this technology are maximally protected. It is expected that the blockchain will have a huge impact on the entire gambling sector.
DUXGroup: analysis of the iGaming sector company
One of the brightest players in the iGaming sector is the international holding DUXGroup, on the basis of which licensed casino brands have been successfully operating for several years, as well as the Chilli Partners affiliate program.
In 5 years of its work in the field of online gambling, DUXGroup has been able to attract and retain about 250 employees of the best professionals in their field, acquire two offices in Malta and Cyprus, and create its own DUXPlatform brand.
The holding has more than successfully overcome the global crisis of 2020-2021, when many competitive business companies failed miserably. Moreover, already at the very beginning of 2022, the management of DUXGroup decided to further expand the staff for the implementation of new major projects that are scheduled for this year. Today, on the holding's website, you can find such promising vacancies as VIP Team Lead, Head of Payments, VIP German Manager, as well as vacancies for beginners, such as Junior Affiliate Managers. This vacancy list testifies to the large-scale plans of the holding, which could have been born exclusively on a stable and powerful base of successfully implemented projects of the past years.
The company openly declares that it is carrying out a revolution in the field of iGaming. The key to success in this revolution is, first of all, the people working in the holding. The best professionals are leading DUXGroup to victory in the market, and DUXGroup, in turn, providing its employees with the best tools to open up brilliant career prospects with high earnings.
Where can I look for a job in the iGaming sector?
We have compiled a list of sites where you can find work in the iGaming sector. Vacancies are presented both in Malta and remotely. You can also search for some vacancies on Facebook and LinkedIn.
https://duxgroup.bamboohr.com/jobs/?source=duxgroup
https://www.keepmeposted.com.mt/igaming-betting-jobs-malta/
https://www.careerjet.com.mt/igaming-jobs.html
https://www.linkedin.com/jobs/igaming-jobs/?originalSubdomain=mt&position=1&pageNum=0
https://www.facebook.com/login/?next=https%3A%2F%2Fwww.facebook.com%2Fgroups%2FIT.iGaming.jobs.in.Malta%2F
Conclusion
iGaming is an industry that will always remain relevant. From year to year, the attitude towards gambling is becoming more loyal, and the audience around the world is only growing. Also, new technologies help online casinos to develop faster and build a more transparent and secure business. Therefore, working in the iGaming sector can be an excellent starting point and help unlock the creative potential of every good specialist.
Singapore Gambling Regulatory Authority Officially Inaugurated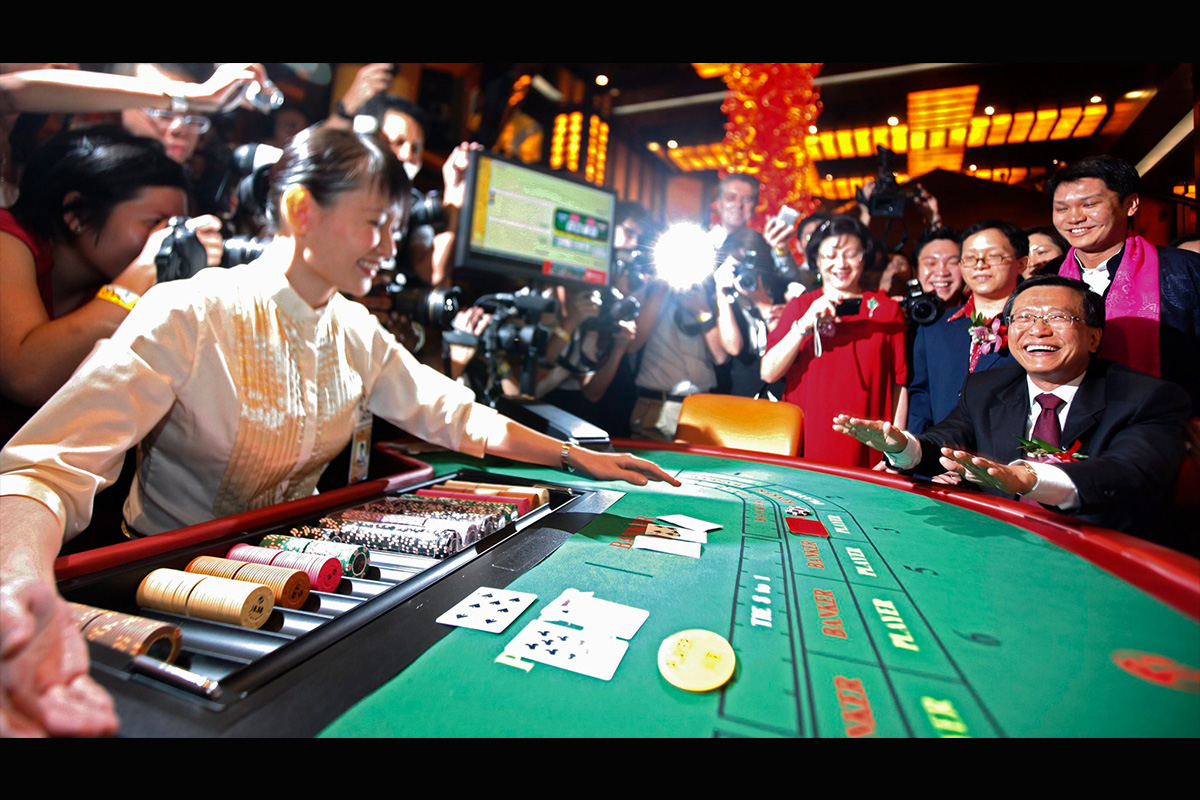 Reading Time:
2
minutes
Singapore officially inaugurated its new gambling regulator – the Gambling Regulatory Authority (GRA) – on August 16.
GRA aims to stay ahead of new and global trends in the gambling industry and aims to respond more effectively to emerging gambling culture and products, particularly the lines between gambling and gaming are blurring.
"The gambling landscape within the next five years will be very different from what it is today and we have to get ready for that future," Minister for Communications and Information and Second Minister for Home Affairs, Josephine Teo, stated in her keynote address during the inauguration ceremony of the GRA.
GRA will regulate a wide spectrum of gaming activities, including casinos and online or offline lotteries, as well as sports betting and several operations offered through an online or interactive games segment.
In his opening remarks, Chairman GRA, Mr Tan Tee How, expressed appreciation and encouraged his officers to continue to sustain the transformation efforts across GRA's processes to uphold GRA's effectiveness and credibility as a gambling regulator.
Minister for Communications and Information and Second Minister for Home Affairs, Josephine Teo, lauded CRA's positive achievements over the years, noting that, "Casino-related crime remains very low, well under 1% of overall crime."
The formation of GRA is an important next step for gambling regulation in Singapore, Mrs Teo highlighted the need of such a regulatory agency was a need of time with a major paradigm shift due to technological advancement.
"First, technology has significantly altered the gambling landscape, it has changed how people gamble. It is now easier to gamble anytime, anywhere, with people around the world, anyone. Demand for remote gambling has risen. Technology will continue to further enlarge the scale and scope of online gambling." Minister for Communications Josephine Teo stated.
The minister emphasised the fact that changing consumer preferences have given rise to new gambling products. It's increasingly challenging to keep up with all of the innovations while the boundaries between gambling and gaming have blurred.
There are more and more variants of gaming, gambling, and games of chance, such as those involving cryptocurrencies or using crypto technology.
LaLiga Extends Exclusive Official Data and Streaming Deal with Stats Perform Until 2028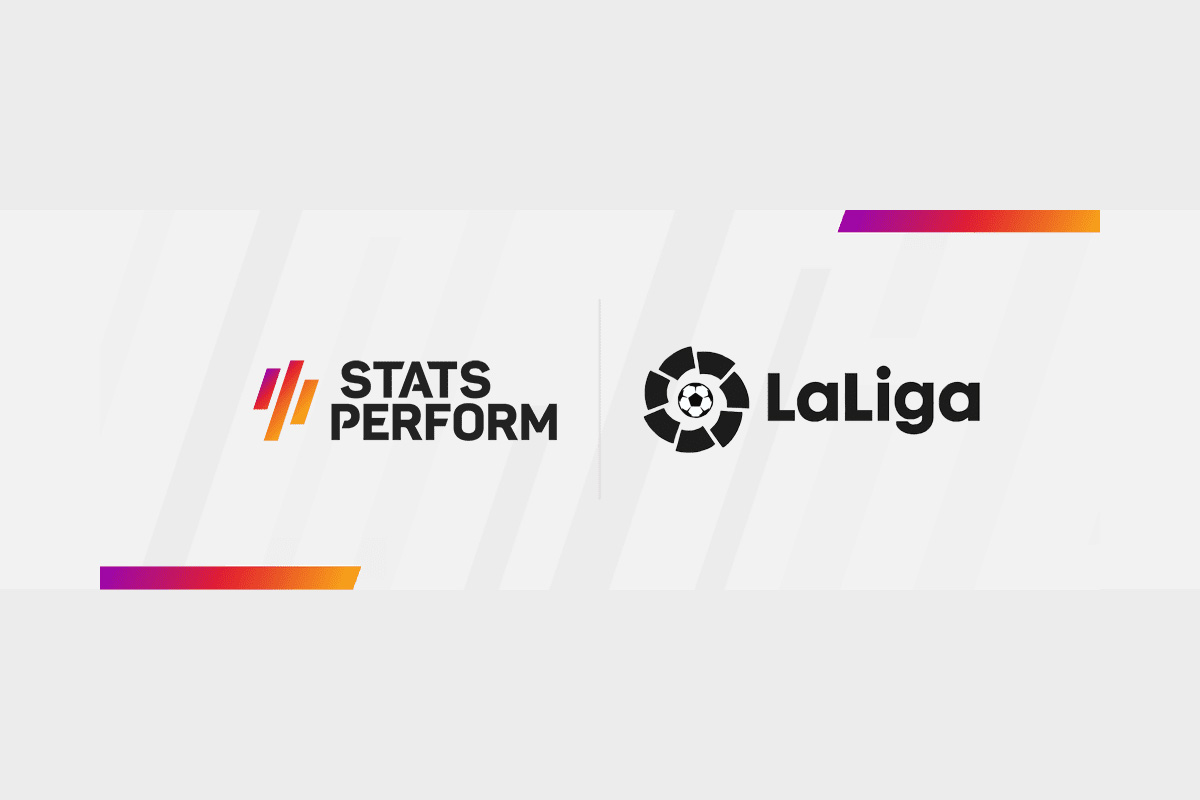 Reading Time:
2
minutes
LaLiga has extended its partnership with Stats Perform for a further five years. The new five-year deal will see Stats Perform continue to exclusively collect and manage live official data and player statistics from over 800 LaLiga matches per season and distribute them to enhance LaLiga coverage for licensed global broadcasters, sponsors, publishers, fantasy providers, sportsbooks and the leagues' own digital platforms.
Stats Perform's globally renowned and trusted Opta data will power an extensive new range of audience experiences on LaLiga broadcast, digital and social platforms, including AI-powered advanced analytics and predictions, to bring fans and bettors closer to the action.
Stats Perform's industry leading Opta-powered PressBox Graphics platform, already used by over 150 Stats Perform clients, will create exciting new visual assets for La Liga and its sponsors, that deepen and extend fan interest from 90 minutes to the entire multi-day match lifecycle, at scale.
The partnership further elevates the position of Stats Perform and its Opta data brand as the preferred provider of live scores and player statistics for men's and women's professional football. LaLiga's continued presence in Stats Perform's portfolio reinforces their unrivalled position across Europe, as Opta is the official data provider for 4 of the big 5 leagues and is trusted by the world's biggest clubs, federations, broadcasters, media and sportsbooks.
Stats Perform also retains the right to distribute live video streams of LaLiga matches to licensed sportsbooks in international markets via its recently upgraded "Bet LiveStreams" service.
Melcior Sole, Audiovisual Director at LaLiga, said: "Stats Perform's unrivalled collection expertise, distribution and famous Opta brand means quality experiences for LaLiga fans and bettors. Their focus on innovation and AI will shed new light and tell new stories about how we play, immersing our local and global audiences more deeply in the game. Stats Perform is the perfect partner for a forward-thinking league like us."
Alex Rice, Chief Commercial Officer at Stats Perform, said: "The new deal demonstrates LaLiga's commitment to growing its global appeal and providing a best-in-class experience for their fans. We're delighted and proud to be able to continue to bring such a high level of sports entertainment to our global media and betting partners and their customers."
As part of the deal, Stats Perform's industry-leading Integrity services division will work closely with LaLiga's in-house Integrity Unit to monitor all levels of Spanish football for potential match manipulation activity.