BETER appoints Yori Arami as Chief Revenue Officer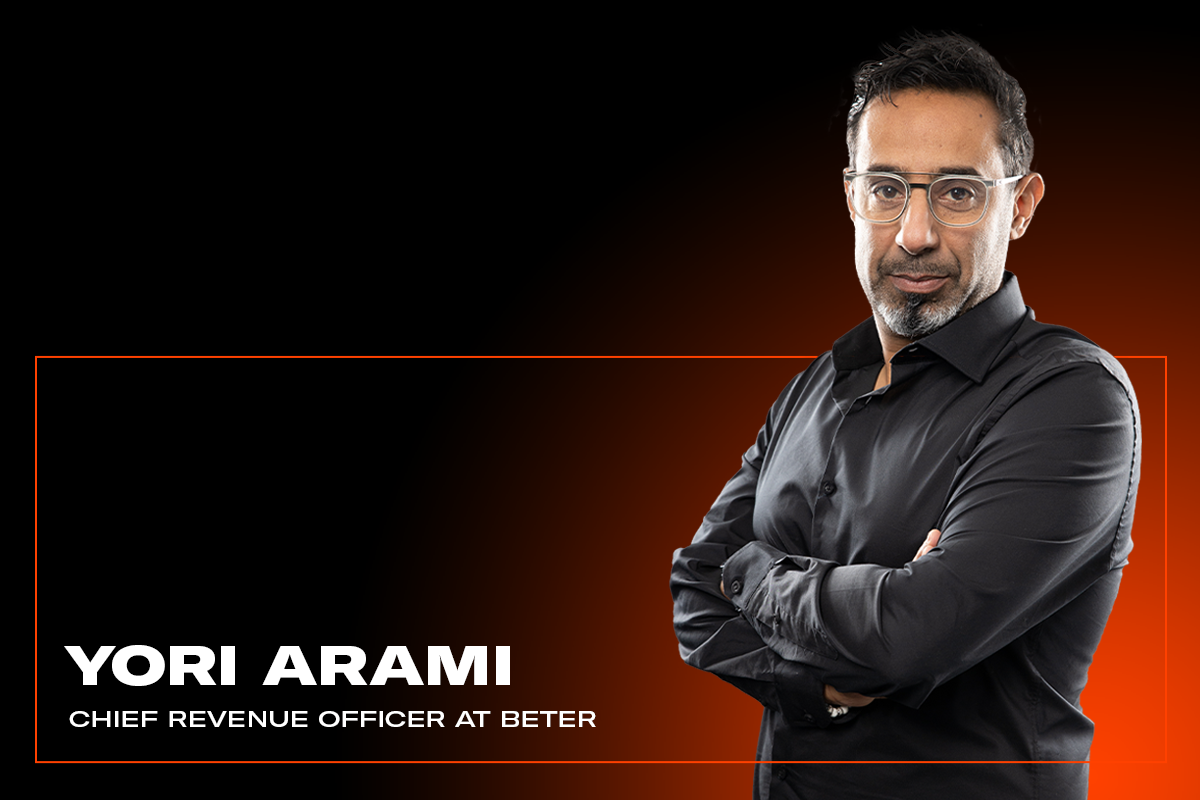 Reading Time:
2
minutes
Ex-Playtech heavyweight ready to spearhead BETER's 2022 growth plans
BETER, the industry's leading provider of next-gen betting and gaming solutions, has strengthened its commercial team to deliver its ambitious market expansion plans with the appointment of Yori Arami as Chief Revenue Officer.
Formerly Commercial Director at Playtech, Arami brings with him a wealth of tier one experience spanning over a decade, having worked extensively with the likes of Bet365, 888, Mansion Group and Veikkaus.
With its products already being used by a host of tier-one operators globally, BETER's latest appointment reflects the company's roadmap for growth, with Arami's commercial acumen expected to prove instrumental for BETER's continued expansion as the supplier of choice for next-gen gaming products.
With an established industry reputation as a leading commercial heavyweight, his role is set to encompass all aspects of the commercial process, including sales, business development, account management, pre- and post-sale services, partnership development and performance optimisation.
With ICE now delayed until April, Arami is expected to kick start his role with extensive work with his team ahead of the show – starting with a cultural overhaul focused on developing BETER's core values, products and vision in preparation for its inaugural ICE attendance.
Commenting on the appointment, Gal Ehrlich, CEO at BETER, said: "We couldn't be happier to welcome someone of Yori's calibre to our talented team. He has one of the industry's best track records for commercial development with key clients and brings with him a wealth of experience and jurisdictional knowledge.
"BETER is at an exciting juncture offering both quality and differentiation. New markets and expansion plans are a priority, and we know Yori is the right person to lead this vision forwards."
Yori Arami, CRO at BETER said: "Since joining, I've been impressed with the can-do attitude of the staff at BETER, the hunger to lead the market and its straightforward culture and team spirit. It was an easy decision to make, and I'm privileged to join.
"My short-term objective at BETER is to bring my experience, share my knowledge and lead the commercial team to build on its existing success while also driving growth through the introduction of innovative products, expand the client base and penetrate new markets across the world."
Already renowned as a leading supplier of data and content, BETER is used by the likes of Sportradar, Bet365, William Hill and Fortuna Entertainment Group. The company recently overhauled its multiple verticals spanning fast sports, esports, gaming and live casino.

FASHION AND ESPORTS COLLIDE AS CHAMPION LAUNCHES CAPSULE COLLECTION WITH FNATIC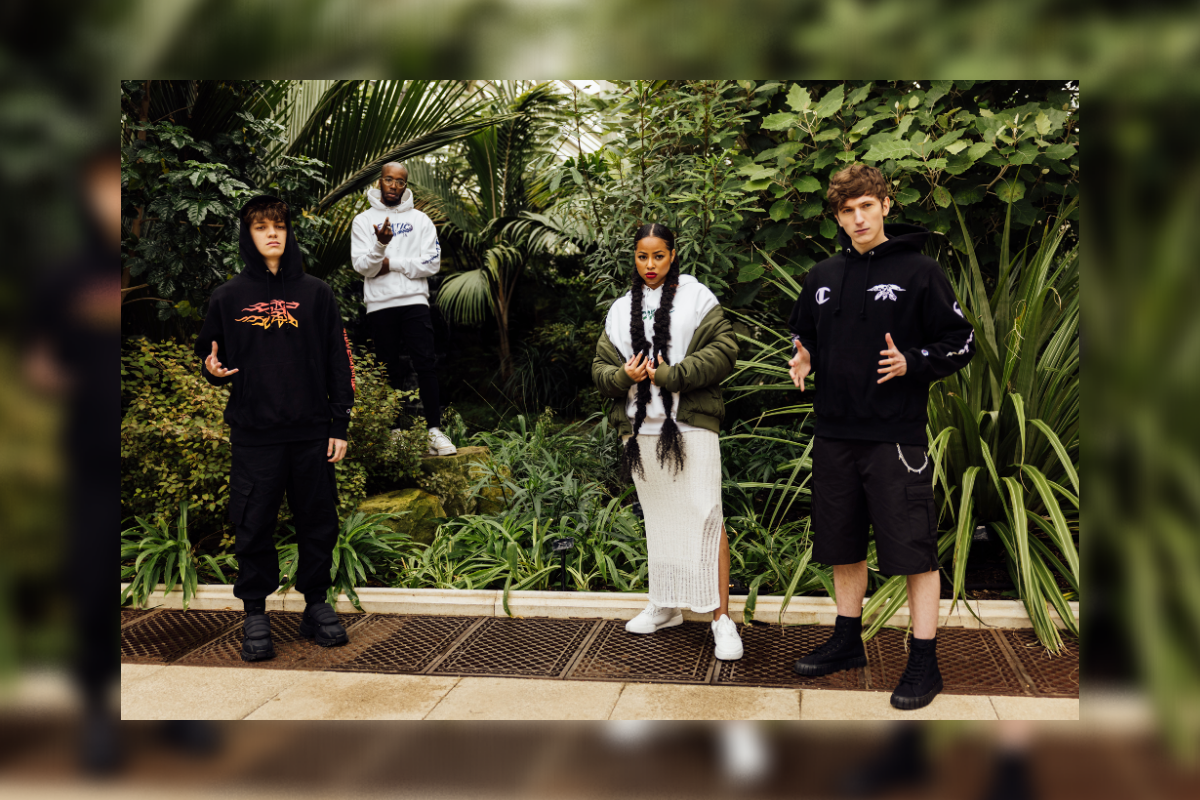 Reading Time:
2
minutes
Heritage apparel brand, Champion has collaborated with Fnatic on a capsule collection fusing together the worlds of fashion and esports.
The limited-edition collection is comprised of four hoodie designs, each inspired by the ancient elemental concepts of Earth, Air, Fire and Water. With a drop of just 400 hoodies, the elements represent different playing styles and character personalities commonly found in the world's most popular games.
Representing each of the themes is an entourage of Fnatic ambassadors bringing their own flavour to the capsule collection from a variety of mediums including music and gaming.
Embodying the Water faction is Che Lingo, one of South London's most credible musical names. With his critically acclaimed, award nominated album "The Worst Generation" (released on Idris Elba's 7Wallace Label), a litany of tracks featured in leading games such as FIFA 22 and NBA2K, and featuring thrice on the Jujutsu Kaisen Anime Soundtrack; Che's vocals will be familiar to regular gamers.
Talking on the importance of self-expression in creative formats, Che Lingo commented "Making music and finding new ways to present real tangible stories is what drives me creatively. The pathways can seem linear a lot of the time, so being able to speak my truth and continuously reshape the landscape is exciting, not just for myself, but also adds to the innovation we all seek.
"There is a huge crossover of this in the gaming space, which is why this collection carves out a positive space for players to bring their virtual personas into a real-life forum and genuinely engage beyond the screen."
Fronting the Earth element is Jay-Ann Lopez, CEO and Founder of Black Girl Gamers™; an online safe space and platform that heightens the visibility of Black Women in Gaming and advocates for Diversity & Inclusion.
In a statement on fashion and gaming Jay-Ann Lopez said "Fashion has always juxtaposed with gaming but it's something that many gamers from all walks of life enjoy. Fnatic's collaboration with Champion is taking an exciting step in carving out a space for people to unite over a shared love of gaming and fashion."
The Fire element is respresented by Tekkz, a FIFA pro-player champion for Fnatic, often referred to as the Lewis Hamilton of FIFA. Taking the lead for team Air is Boaster, a Fnatic gaming superstar famous for his stage presence and high-level skill within Valorant.
The intersection between gaming and fashion is a concept the esports company consistently explores. Fnatic Founder, Sam Matthews said in a statement "Bridging the gap between fashion and gaming is something we're intent on exploring. The Champion x Fnatic collaboration is our opportunity to give back to the gaming community by giving fans different ways to express their virtual fandoms in the real world too."
Gambling Regulations in Different Parts of the World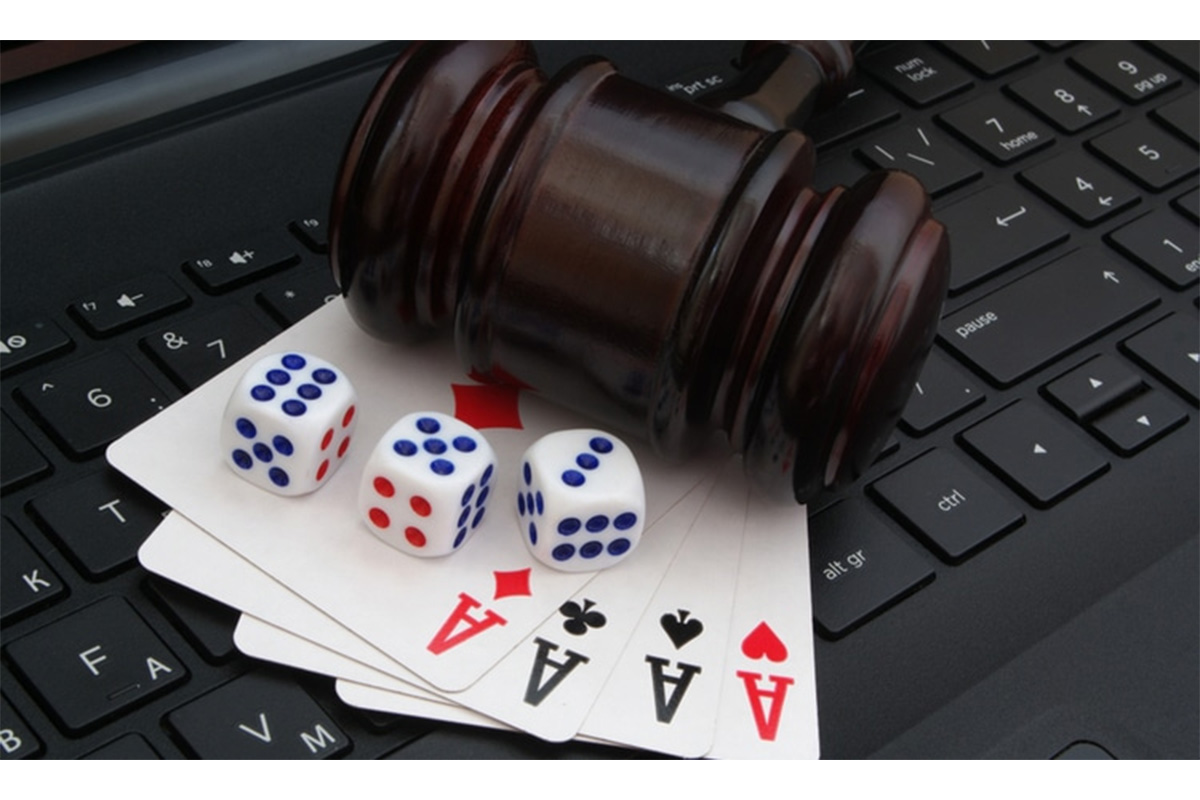 Reading Time:
3
minutes
In terms of international online betting legislation, every government has a different stance on the matter. While some countries have embraced internet gambling, others are doing all in their power to outlaw it. It's also possible to see vastly varied approaches to online gaming in countries within the same continent.
When it comes to regulations in one country, the United States is an excellent example. Furthermore, each state has its own set of rules, making it much more difficult to understand the federal regulations. Online gambling is completely legal in certain places and may be accessed by anybody inside such states' borders. More than a few jurisdictions are continuing their efforts at snatching up the money of reputable gaming websites.
Ohio Gambling Laws
A person must be 18 years old to bet in an Ohio-licensed institution, according to state law. The legal age to gamble in Ohio casinos is 21 years old. The first infraction is the most common penalty for a first-time gambling violation. According to Ohio gambling regulations, further crimes are felonies of the 5th degree.
A total of 11 Ohio casinos are open for business, with four of them being resorts. Online slots, live stream poker, Roulette, Blackjack, Craps, and other in-house card games are all available in Ohio's casinos. There are also online poker rooms accessible. The other casinos in Ohio are situated in off-track betting venues and are referred to as racinos. These look a lot like tv lottery parlors.
Online sports betting is legal in Ohio, but the state government must still work on it before any sites can go up. Gaming online is already a great choice for Ohioans since they may participate in authorized gambling sites that are situated beyond the US.
If you are interested in learning more through brilliant sources and informative guides on the legality of betting on sports in Ohio, we suggest you read reviews and articles online for a better view.
European and British Gambling Laws
Online betting is permitted in a wide variety of nations throughout Europe. Some governments have explicitly banned it, while others have authorized it and established appropriate regulatory structures. Britain is the greatest illustration of the second kind of country. Gambling over the internet is not only safe and easy, but it is also entirely legal. The Gambling Commission has established rules for any site that wants to provide its services to the people of the United Kingdom. In 2005, the Gaming Board was abolished and replaced with this entity.
Furthermore, there are other nations in Europe that follow the same model as the UK. There are severe licensing requirements in France, but if a company meets the requirements, it may accept French consumers. Despite this, casino games are presently prohibited. They at minimum have clear legislation, but in other nations, things are a lot hazier.
In Oceania/Australia, gambling laws are strictly enforced.
The regulations governing gaming in Australia are quite restrictive. Only conventional sports betting and lottery-style games are presently authorized to be offered to Australian citizens. Online sports streaming betting and casino games are not permitted. However, given these sites are outside of the authority of the Australian government, there are no laws prohibiting Australians from accessing them.
Online Sports betting is explicitly regulated in New Zealand, which is a rarity in other countries. In 2003, the government enacted new legislation to ensure that its rules were clear and understandable. For the first time, the law explicitly specified that using international websites was lawful. Advertising on these kinds of websites is, however, prohibited in New Zealand.
African Gambling Laws
There are few nations in Africa that have established laws on internet gambling, with the noteworthy exception of South Africa. Land-based betting, on the other hand, is completely legal in the area and comes in a variety of formats. Casinos may be found in a number of nations.
Gambling Legislation in Germany
Gambling regulations in Germany are difficult, but they are always evolving. As of 2021, all states will be bound by a new Interstate Treaty, which will standardize regulations and open the door to the granting of licenses among them. It used to be the case that each state had its own set of regulations.
Because of the treaty, sports betting licenses and a wide range of markets, including internet gambling, are available. However, each state has its own system for opening betting shops and other brick-and-mortar outlets for land-based gambling.
Some kinds of betting have a limit on the amount of money you can wager. In order to prevent individuals from wagering too much in one sitting, slot machines are regulated at a "per-spin" fee, and bookies are limited in the number of markets that they may provide.
Final Thoughts
Keeping up with changes in your country's casino laws is critical. While many nations allow offshore gambling, which allows customers to engage with gaming firms situated overseas, these companies may also be subject to laws, as is the case in many other countries. When compared to other nations, European countries tend to have more lax casino and gambling legislation.
Future trends in online bingo industry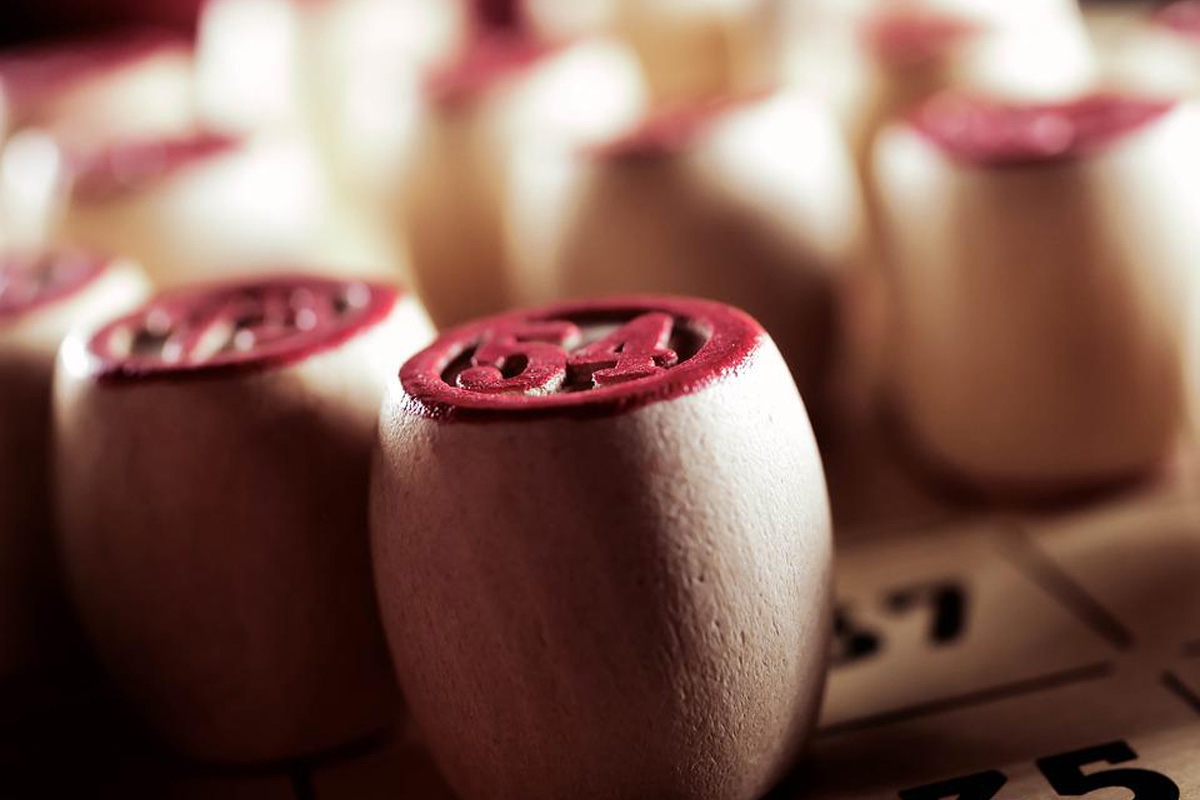 Reading Time:
3
minutes
The world of bingo has grown in recent decades. A few years ago, one could not imagine that such a classic game could be enjoyed on a computer screen or mobile phone—the number of providers willing to invest in this game increases annually. Even bingo sites not on GamStop welcome thousands of new players every day, and the frenzy is not expected to stop any time soon for a game that is nowadays considered part of online gambling.
Past and present of bingo
If we are to fully understand the road bingo is taking in the digital world, we have to go back to the past and see how bingo has become a staple in the world of gaming. The history of bingo dates back to the 16th century in Italy when the game In Gioconda del Lotto initially emerged. Later arriving and popularised by the nobility of neighbouring France, it wouldn't take long to spread to the rest of Europe in the 18th century.
Our current idea of bingo started in the 1920s in carnivals and fairs, and it only expanded after the 1960 Betting and Gaming act and the launch of Mecca Bingo. Bingo managed to adapt and thrive in the new digital market as the first bingo online game, Bingo Zone, launched in 1996. The game is undoubtedly one of the largest revenue generators in the UK due to the Gross Gambling Yield, generating 1 billion pounds between 2018-2019 alone, and the revenue figures keep rising. Online software development has benefited gaming sites, and bingo is no exception.
Digitalisation and innovations in bingo gaming
Bingo's online presence has only further popularised the game, allowing experienced players to enjoy playing wherever they please while introducing new players to the game. Through their favourite gaming sites online, UK bingo players are currently spoiled for choice in 2022 with a great selection of websites where anyone may enjoy a good round.
Remote gaming has risen exponentially from 2008 to the current decade. Even if the Covid-19 outbreak has dropped land-based betting, it doesn't show signs of stopping or of any drastic decline. Online gaming, bingo included, is here to stay. It is easy to see how further innovations and technological advancements improve the betting online gaming experience, amongst which bingo online is included for veterans and newcomers alike.
As technology advances, users will demand better quality gaming services and experiences. Software companies are partnering up with online bingo services for an enhanced and more personalised gaming experience, providing new themes and enticing offers to attract new players and retain existing ones. Players will start demanding better themes, animations, music, environments, and avatars to personalise their gaming experiences.
Some technologies, such as VR (Virtual Reality) and digital currency, are exciting news for bingo enthusiasts as these will enhance the bingo experience to uncharted territories.
VR is a technology that, through a headset, allows its users to enter and interact within a simulated environment alongside other players. This offers online bingo players the possibility of being transported into special online bingo halls catered to their tastes, giving players the feeling of actually playing bingo in their idealized place in the comfort of their living hall.
Cryptocurrency, mobile bingo and security measures
Even cryptocurrency is starting to be implemented into bingo gaming as certain casinos allow players to use digital currency to play. It is not difficult to imagine that this trend will continue to expand. It is only a matter of time for this to happen as digital currency becomes increasingly mainstream and more secure than traditional currency.
When considering technological advancements regarding bingo gaming, one may not ignore mobile technology that allows players to enjoy bingo games while on the move and wherever they may be, making gaming accessible to anyone interested. Many bingo sites are starting to update their online services to incorporate mobile compatibility to their games, thus offering bingo players a service that is accessible, entertaining and secure.
Casino security is another important gaming aspect that cannot be overlooked. As online gaming becomes increasingly popular, cyber-attacks designed to interrupt the gaming experience, steal money, or even hold a gaming site to ransom become more commonplace. Casinos are well-aware of this matter and are ensuring their security is constantly updated with proper software, well-trained staff, and strong firewall administration. As online gaming becomes more prevalent, online security services must update and evolve accordingly to ensure players are protected as they enjoy their favourite game.