Kaspersky and FACEIT join forces to empower gamers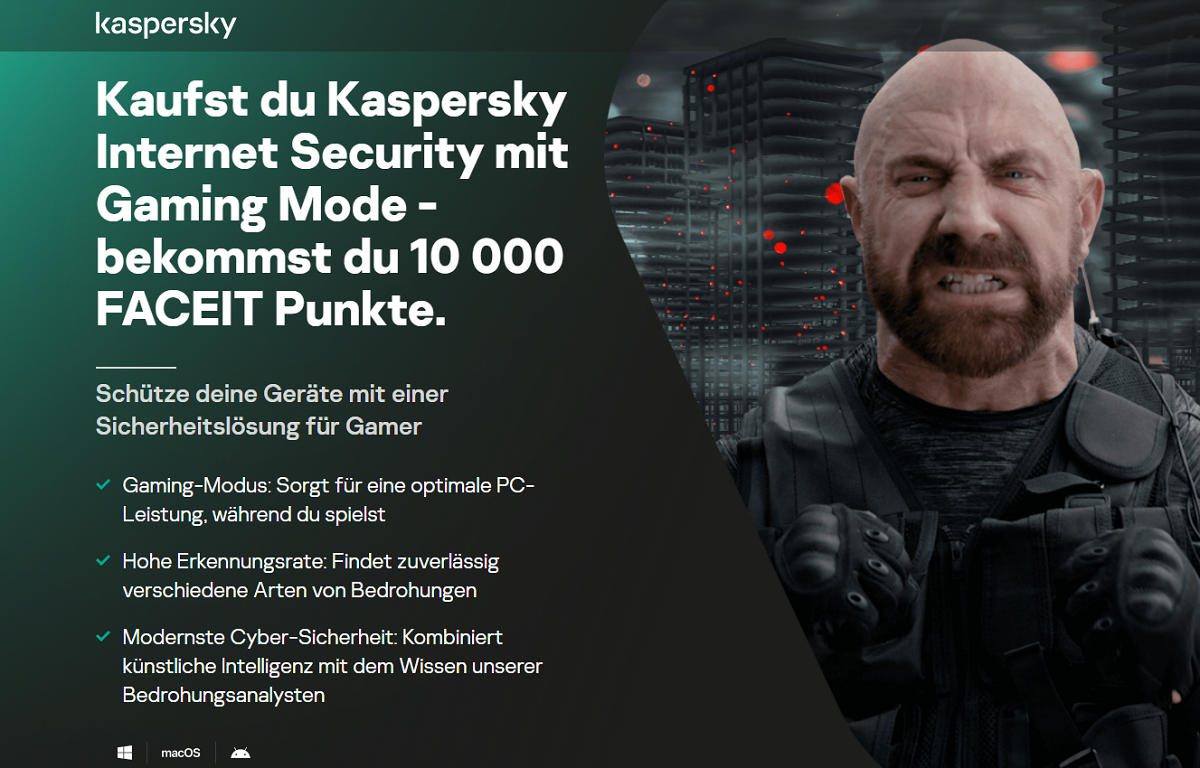 Reading Time:
2
minutes
When purchasing Kaspersky Internet Security with Gaming Mode, gamers in Russia will automatically receive a three-month FACEIT Premium Subscription or a three-month NAVI community subscription on FACEIT and gamers in Germany will automatically receive 10,000 FACEIT Points or a two-month BIG community subscription on FACEIT
Gamers on the leading competitive platform for online multiplayer games, FACEIT, now benefit from a new partnership with global cyber security expert Kaspersky. By purchasing an annual subscription to Kaspersky Internet Security with Gamer Mode, FACEIT registered users in Russia will automatically receive a three-month FACEIT Premium Subscription or a three-month NAVI community subscription on FACEIT and in Germany will automatically receive 10,000 FACEIT points or a two-month subscription to the German BIG Community on the platform. This offer is available until March 14, 2022.
Gamers and their accounts are a high value target for cyber criminals. From January 2020 to July 2021, over 300,000 users encountered various gaming-related malware that targeted personal information, money, cryptocurrencies as well as account access data. To protect themselves, gamers need a dedicated security solution. However, many fear that this might affect their gaming experience. Kaspersky Internet Security incorporates Gamer Mode, which offers comprehensive protection with a high detection rate and which does not hamper the gaming experience. Specifically, it has low impact on Frames per Second (FPS) and optimises the device resources to maximise performance.
Kaspersky–FACEIT Bundles: Combining premium gaming experiences and protection for fearless gaming
The Kaspersky – FACEIT bundle combines security, performance and access to gaming experiences including:
For Russia:
three-month FACEIT Premium Subscription or
a three-month subscription to the NAVI community on FACEIT
For Germany:
10.000 FACEIT Points or
a two-month subscription to the BIG community on FACEIT
Furthermore, gamers can take part in the Kaspersky Fearless Gaming Community Nights. During this six-week-long ladder competition, gamers can win 50.000 FACEIT Points and annual Kaspersky subscriptions, while improving their ranking on the competitive gaming platform.
Interested FACEIT Organizers can also become part of Kaspersky's Global Influencer Program. This offers players who recommend Kaspersky, a commission of up to 50 percent of the purchases generated, and exclusive 100-day trial licenses for their followers.
"We are very pleased to be able to continue driving the topic of security in gaming together with FACEIT", said Ivan Imhoff, Vice President Digital Business at Kaspersky. "The protection of data, financial resources as well as accounts and the associated digital assets such as skins or equipment are very important to us. Through our offer and this partnership, we want to create an incentive for gamers to install protection solutions so that they can concentrate fully on their game while staying secure."
"Kaspersky is one of the global leaders in cybersecurity and it has developed an excellent product specifically designed for gamers, which offers players peace of mind without compromising performance or gameplay. Creating fantastic gaming experiences is the bedrock of FACEIT and we're looking forward to working on this project together", said Michele Attisani, Co-founder & CBO at FACEIT.
Following Acquisition of an eSports Team & Event Venue Leading Digital Gaming Incubator is using Extensive Community to Educate & Nurture Grassroots Players in eSports Career Opportunities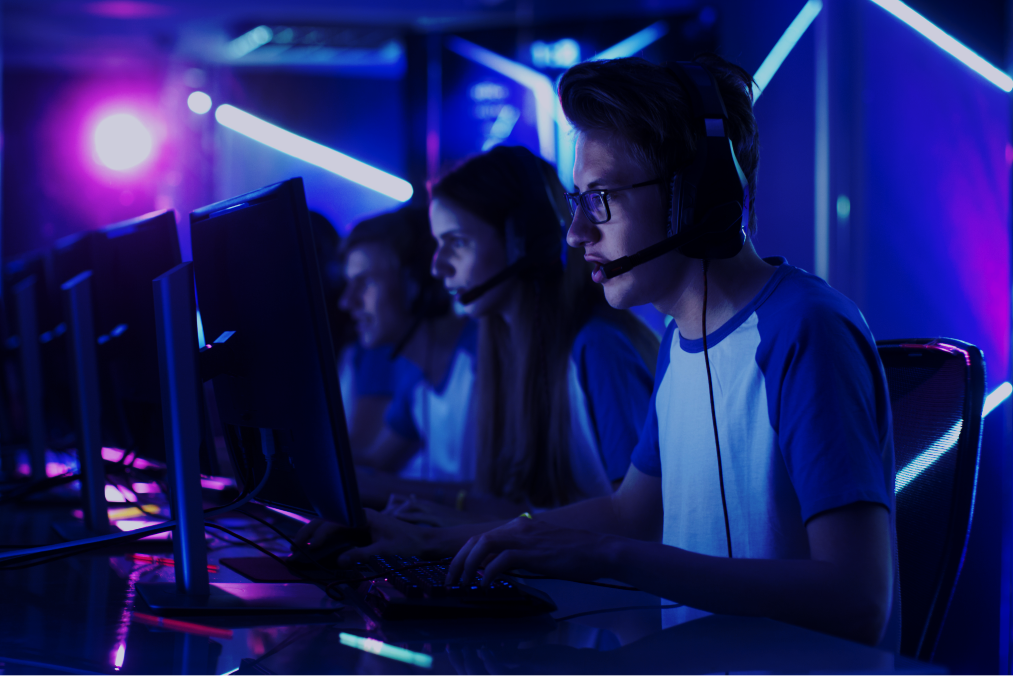 Reading Time:
2
minutes
Ludus, a market-leading digital gaming incubator recently announced a series of acquisitions including eSports team LDN UTD and the first of a series of gaming venues, Ludus Magnus. The rapidly expanding platform is preparing to launch an education programme to educate young people on the opportunities and careers available in eSports as many universities are exploring offering courses in this space.
As one of the fastest-growing industries in the world esports is a complex ecosystem which has proved difficult to navigate for traditional brands, but many see the huge opportunities as leading players in the sector often earn millions each year. However, many organisations have struggled to focus on this particular vertical causing them to lose market share in other areas. The industry is often overlooked and is certainly not seen as a career opportunity in the majority of countries, but many universities and colleges around the world are now considering courses in eSports as the industry becomes more established.
Through continued growth and acquisition, Ludus has consolidated the core verticals within the eSports arena giving the platform the unique opportunity to operate as a single structure. The platform's primary goal is to bridge the gap between digital and physical gaming and increase accessibility in digital gaming, including extensive education and training courses to develop grassroots talent.
Ludus will continue to invest, operate and deliver gaming solutions from gaming production and development and will also focus on running eSports teams, managing leading gaming venues and educating young players. The team is looking to continue their growth in eSports and is in discussion to acquire other eSports teams. Ludus Magnus is the first of many locations that the incubator plans to launch, and it will offer gamers a safe space to get involved in community gaming.
The firm is built on community and transparency and unlike other gaming platforms, Ludus now offers digital and physical solutions allowing members to maximise their gaming potential and become part of a trusted community of individuals with similar interests.
Daniel Gee, CEO of Ludus, commented, "The team at Ludus are proud to be able to help nurture and educate grassroots players in the opportunities and careers available in eSports. The industry is one of the fastest growing globally and is often overlooked and misunderstood in many countries. It is encouraging to see so many universities are considering launching courses in this space and we are already in discussions with some of them about these courses.
We want to offer gamers digital and physical communities to meet and play for enjoyment whilst making a fair return on their earnings. The social good that platforms are bringing to the gaming world is what is really making them stand out and we want to be at the forefront of this industry."
DreamHack Announces Massive Return of "DreamHack Open Feat. Fortnite" With $750,000 Zero Build Circuit Stretching Three DreamHack Festivals– Qualifying Duos To Gamers8 Feat. Fortnite With A $2,000,000 Prize Pool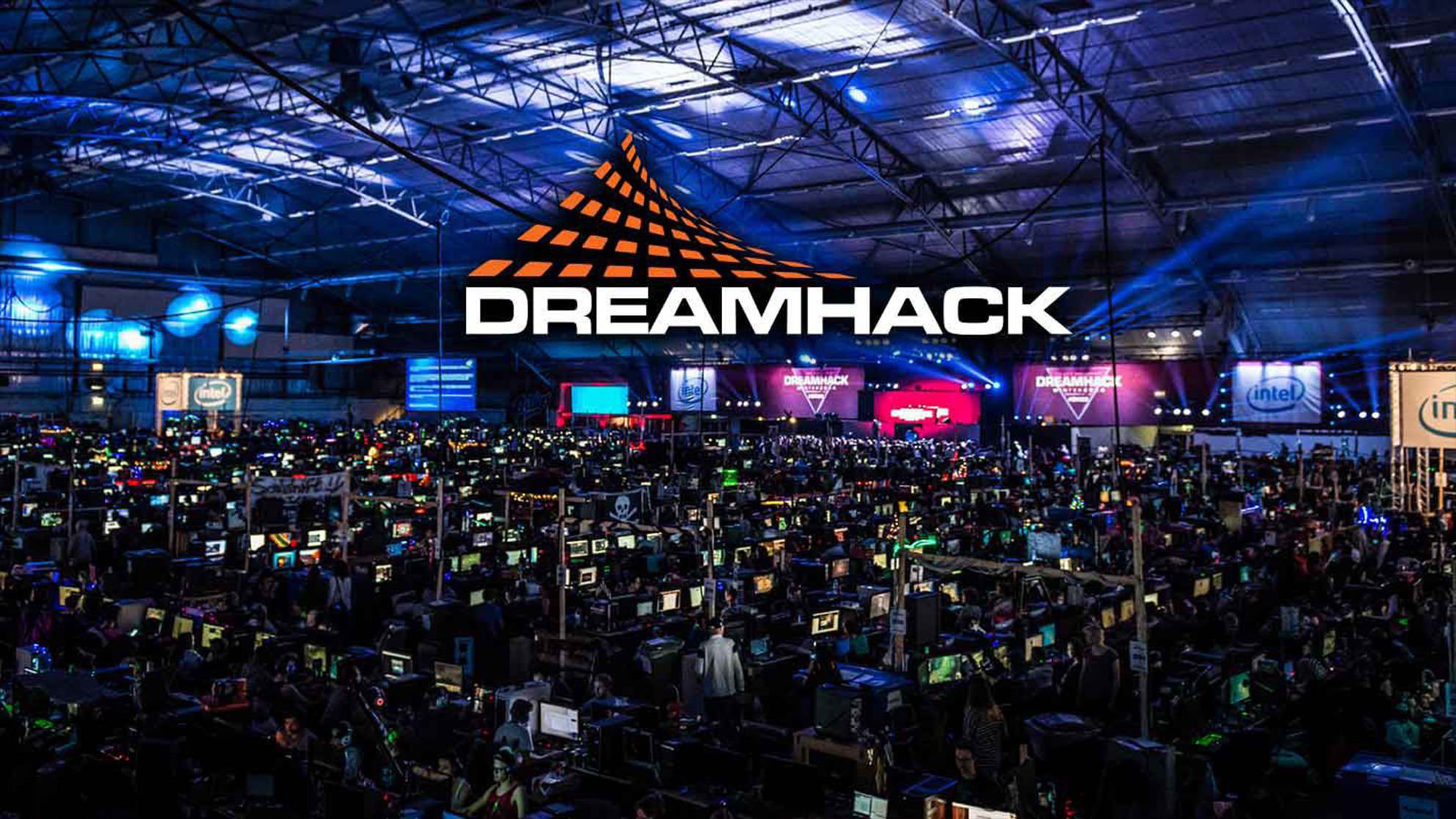 Reading Time:
< 1
minute
DreamHack, an international gaming and entertainment festival put on by ESL FACEIT Group, today announced the return of the popular DreamHack Open Featuring Fortnite tournament series. DreamHack San Diego (April 7-9), DreamHack Dallas (June 2-4) and DreamHack Summer (June 16-19) will all feature a $250,000 DreamHack Open Featuring Fortnite Zero Build Duos competition, with the winner of each stop bringing home $30,000 of the pot. The competitions are open to BYOC (LAN) ticket holders and will qualify the top ten Duos from each DreamHack Open tournament to this year's Gamers8 Featuring Fortnite event.
With the return of Gamers8 Featuring Fortnite, held in Riyadh, Saudi Arabia on July 6-9, 50 Duos compete for the $2,000,000 prize pool for the final Zero Build tournament in Riyadh this summer. Next to the 30 teams coming from DreamHack Open events we will see the best Duos from the MENA region and some of the world's largest Fortnite influencers participating. More details will be announced at a later point.
"We had an incredible experience hosting the DreamHack Open Featuring Fortnite both online and  in-person events in the past. Thus, we are very excited to announce another year of Fortnite events for our community, especially now that the focus is on Zero Build and teams have a chance to qualify for a massive Gamers8 event" said Brian Krämer, Sr. Director Game Ecosystems – Growth Titles. "To strengthen our connection and involvement in the Fortnite competitive ecosystem is a tremendous opportunity and one that fits perfectly with DreamHack's focus on bringing the gaming community to life." 
Find out more about DreamHack Open Featuring Fortnite at its official website and on the festival website for DreamHack San Diego, and follow DreamHack on Twitter to get the latest updates. The latest updates on Gamers8 can be found on the official website, on Twitter, and Facebook.
BLAST teams up with Fortnite for third year and will operate the entire 2023 Fortnite Champion Series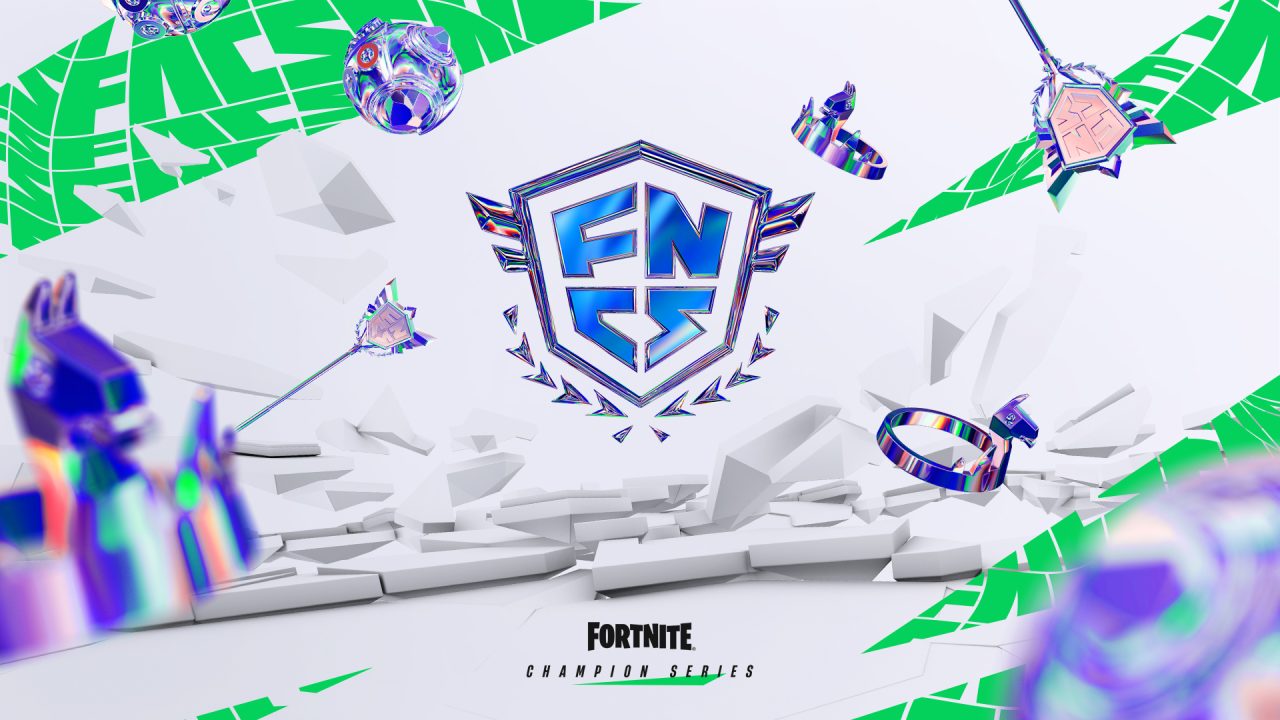 Reading Time:
2
minutes
BLAST has teamed up for a third consecutive year with Fortnite, and this year will produce and deliver the entire 2023 Fortnite Champion Series (FNCS) with a combined prize pool of $10 million on the line.
As part of the collaboration, BLAST will work with the Competitive Fortnite team to deliver three Majors and bring FNCS to an epic conclusion for the year when the Global Championship takes place in-person from Copenhagen, Denmark in late 2023 with an eye-watering $4 million on the line.
The new FNCS format consists of three Majors played across February and March (Major One), April and May (Major Two) and July and August (Major Three). All three Majors will see the European and North American regions produced and broadcasted from BLAST's Copenhagen studios with broadcast talent on-site and players playing remotely.
The announcement strengthens and deepens the esports entertainment company's relationship with Competitive Fortnite, after having delivered the entire 2022 FNCS schedule and the long-awaited return to Fortnite in-person events in Raleigh, North Carolina last November for the FNCS Invitational.
BLAST first teamed up with Fortnite in 2021, when delivering the FNCS All-Star Showdown and FNCS Grand Royale events.
Leo Matlock, MD of Development at BLAST, said: "Extending and expanding the BLAST and Competitive Fortnite partnership into a third year is testament to the brilliant progress that has been made with FNCS over the last few years. We are really proud of the journey we've been on with the Competitive Fortnite team and how we have been able to support them in elevating the FNCS fan experience by focusing on player-led storylines and fan-first production techniques. 2023 is turning out to be another thrilling year, Major One has already been completed from the BLAST Copenhagen studios and we're excited to deliver the remaining three FNCS events with a combined prize pool of $8 million on the line.
"We look forward to building on last year's unforgettable return to Fortnite in-person events for the FNCS Invitational in Raleigh, North Carolina by bringing the year-defining FNCS Global Championship to our hometown of Copenhagen, Denmark for fans and players to enjoy later this year."