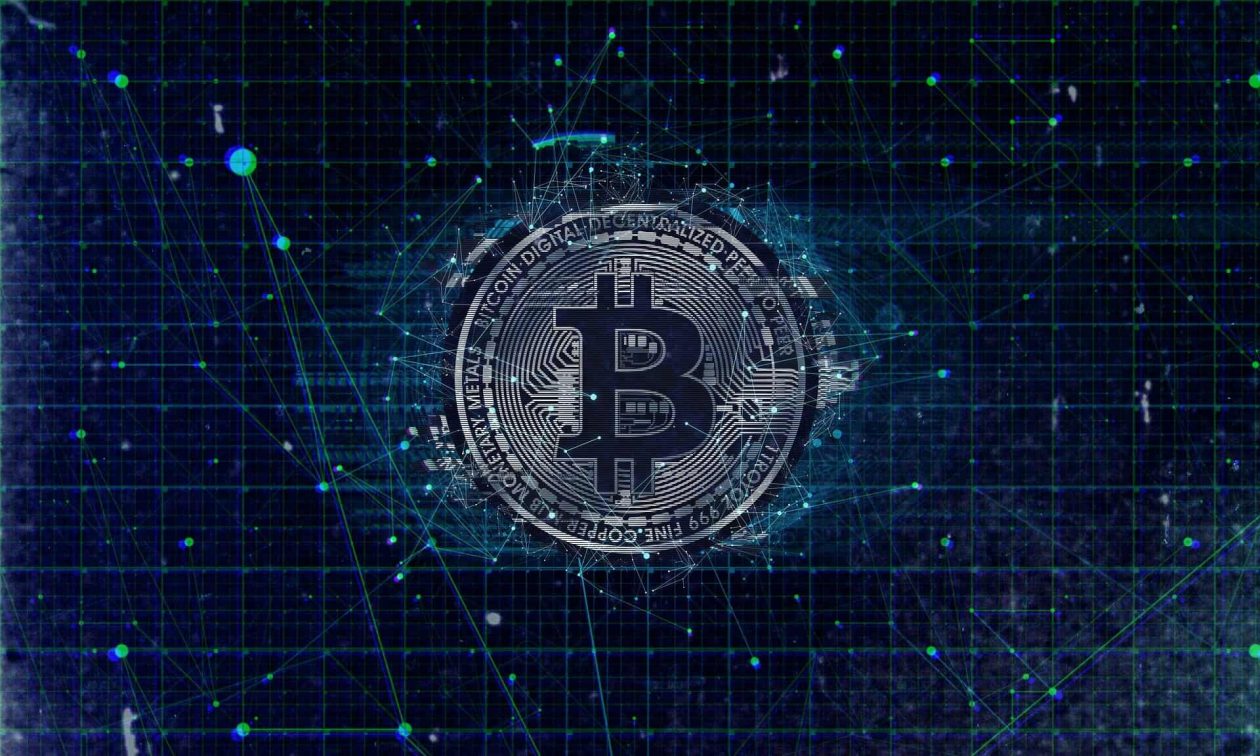 Reading Time:
3
minutes
The term crypto banking refers to how individuals can use cryptocurrencies to conduct business. There is a convergence between investing in cryptocurrency and banking methods wherein both fiat currency and cryptocurrencies can be exchanged and interact through banking services. This is what Crypto Banking wants to exploit.
What is Crypto Banking?
Crypto banking is the process of managing digital currency through any financial service provider or bank. People are increasingly buying, selling, and trading cryptocurrencies because they can do so with an internet connection. Banks that accept digital currencies and support cryptocurrencies include Ally Bank, Wirex, Barclays, Goldman Sachs and JPMorgan (to name a few).
Unlike traditional financial institutions, crypto banks do not hold stocks or cash for investors or customers. Crypto banks, on the other hand, hold digital assets instead of fiat currency. Vast Bank, for instance, provides business and personal banking products including savings accounts and checking CDs, credit cards, and loans.
Despite being a small local bank with 35 years of experience in the business, it has recently entered the crypto economy and has been given attention as the first US nationally chartered bank that allows customers to hold crypto assets in their accounts.
Crypto Interest Accounts
Starting with a crypto interest account is the simplest way to get started. A traditional savings account may offer interest rates as low as 1% compared to crypto banks with 10%.  These crypto accounts are available at Gemini, BlockFi, Nexo Outlet Finance, and Linus among others.
Crypto Checking Accounts
You can also open a crypto checking account. You will be able to keep more of your money without paying crypto fees if you have a crypto checking account. The Quontic Bank and Vast Bank also offer crypto checking accounts.
Customers who make eligible purchases with Quontic's Bitcoin Rewards Checking account are rewarded with bitcoin. Quontic debit cards allow you to make purchases that qualify for Bitcoin conversion when you use them online or in-store. About 1.5% of your total transaction will be converted into Bitcoin after the transaction is completed.
To get started with cryptocurrency, you can go read some articles on Bitcoin Prime. They have quality information regarding crypto that will be of good use to you.
How to get started with Crypto Banking
The easiest way to get started with crypto banking if you don't own any cryptocurrency yet is to register for an account with any bank that accepts cryptocurrencies or your choice of decentralized finance apps. Then you can buy Bitcoin and other currencies from their exchanges.
Applications using decentralized blockchain networks are called decentralized finance apps, which do not require a middleman like a brokerage or a bank to facilitate the purchase of financial products. Apps that are both platforms for buying and selling as well as hot wallets where crypto-assets can be stored are also available. Among these apps are:
Revolut: which allows users to complete transactions using Bitcoin, Ethereum, and Litecoin
SEBA Bank: A Swiss bank that accepts cryptocurrency payments and transactions
Wirex: An online payment platform that allows crypto transactions and payments
Risks of Crypto Banking
Investing in cryptocurrencies and using apps that allow you to trade and hold digital assets carries some risks as crypto banking disrupts the financial sector. Here are some risks you can face.
Crypto Market Volatility
The volatility of crypto assets is well known. Because it takes a long time before cryptocurrencies become stable, investing in crypto comes with a higher level of risk than other trade markets. Despite their stability, crypto markets can experience dramatic fluctuations in a heartbeat.
Cryptocurrency is not FDIC Insured
Unlike traditional deposits, crypto investments are not insured by the Federal Deposit Insurance Corporation (FDIC). If the company from which you purchase crypto goes under, you could lose all your investment. Eventually, cryptocurrencies may be insured, but in the meantime, it's important to choose a reputable crypto bank to work with.
Crypto Hacks, Theft and Fraud
As fintech becomes more popular, more hacking incidents occur in DeFi applications. You should consider a cold wallet to protect your investments, as you need to be aware of how your crypto assets are stored.
Conclusion
Blockchain technology has many uses in banking, so it won't be long before banks start to make use of the public ledger in certain areas. There will inevitably be risks in finance. However, crypto banking and blockchain technology present the possibility of a future in which anyone on the planet can access transparent crypto banking.

Michael Owen Announced as Brand Ambassador for Punt Casino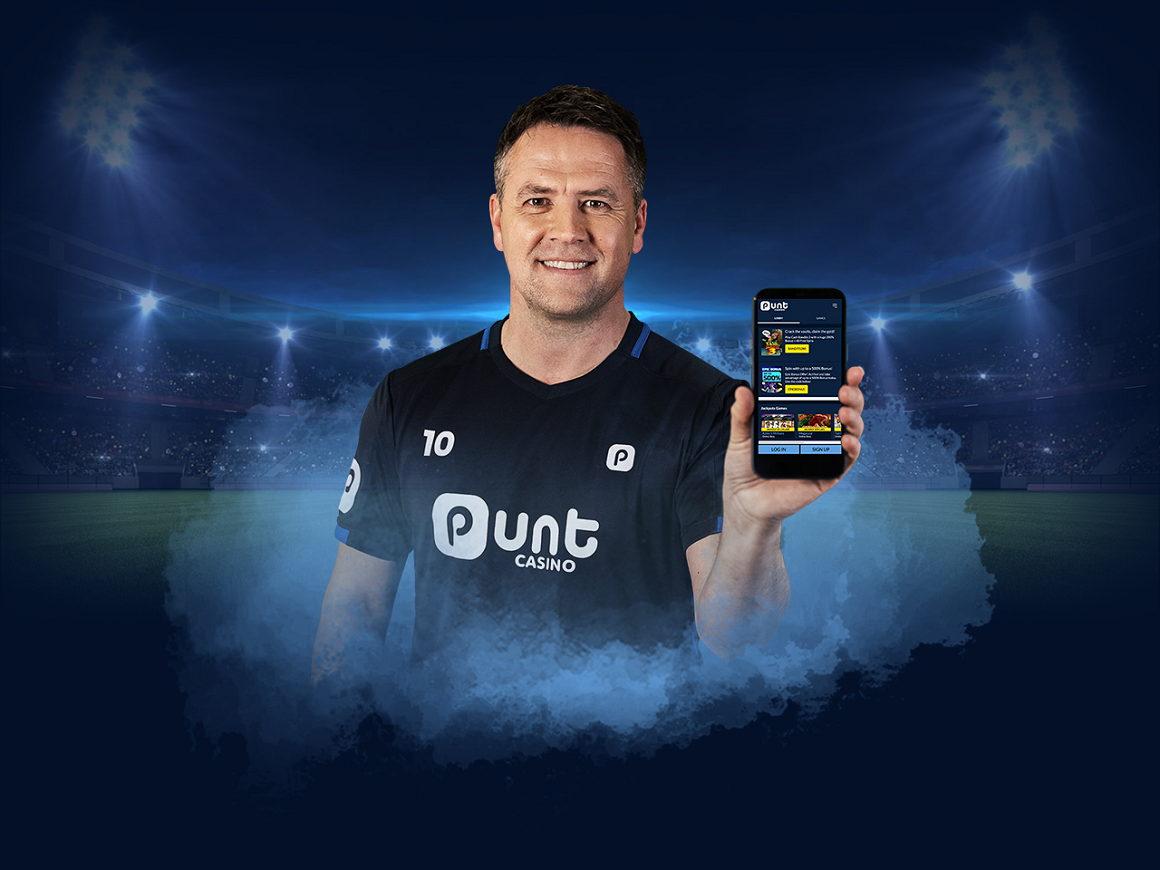 Reading Time:
2
minutes
English football icon and BT Sports pundit Michael Owen has officially joined the Punt Casino team as its new Brand Ambassador.
Michael Owen started a professional career in football with his Premier League debut in 1997 as a striker for Liverpool FC. Known as one of the "greatest living footballers" in Pelé's FIFA 100, Owen is one of only 10 players to have scored 150 goals or more in his Premier League career.
Michael Owen has also received the most prestigious award in football, having claimed the Ballon d'Or trophy in 2001. He has played in three FIFA World Cups and even captained the England national team.
With this partnership in the bag and a true football icon on their side, Punt Casino is making 2022 a year to remember with the hottest action the industry has ever seen.
Hitting the back of the net
As a strong advocate for crypto and blockchain in general, Michael, along with his influential media presence and 3.7 million Twitter followers, will see Punt Casino secure its position as the fastest-growing crypto casino in the industry.
"Online casinos are more exciting than ever these days, but with its crypto focus, Punt Casino is doing something different – they really are changing the game," said Owen, who has been involved with numerous crypto projects in the past.
He went on by saying "I'm a strong believer in the power of crypto, so teaming up with an innovative platform like Punt Casino feels like a natural fit."
As a world-famous football commentator, respected businessman, and active media personality, Owen is the perfect representative to stand behind such an innovative crypto project. Digital currencies need every ounce of positive publicity they can get, and an endorsement from such a reputable name stands for a lot.
Michael Owen's stamp of approval
The announcement comes with exciting news for crypto gaming enthusiasts, as Punt plans to take the industry by storm with huge prize-packed competitions.
With the 2022 FIFA World Cup fast approaching, Punt players can expect unique Michael Owen merchandise and football-related giveaways throughout the year in the build-up to the tournament.
Speaking on the announcement, Alexander Bowring, Head of Marketing at Punt Casino, said: "Michael Owen is a football icon in every sense of the word, so to have him come on board as our brand ambassador is a major moment for us. Since launching last year, Punt Casino has been changing the game, delivering exciting crypto casino action that our rivals just can't match. Expect big things from Punt Casino in 2022 and beyond."
Punt Casino is revolutionizing crypto gaming
Punt Casino has quickly become a strong player in the crypto casino scene with its super-powered giveaways and outstanding online casino platform. Players also get to take advantage of 24/7 customer support available instantly from the site to answer any questions or queries.
With a next-level gaming experience delivered by over 200 crypto-friendly (and handpicked!) casino games, Punt offers its players the advantage of using leading cryptocurrencies to deposit, withdraw, and play.
As crypto enthusiasts know, this allows for faster, safer, and totally anonymous transactions, which is yet another reason why Punt has become such a prominent online casino destination.
#OWEN10 has arrived at Punt Casino
3 Years, 6 Lamborghinis: FreeBitco.in's "Biggest Giveaway in Crypto" Continues Its Legacy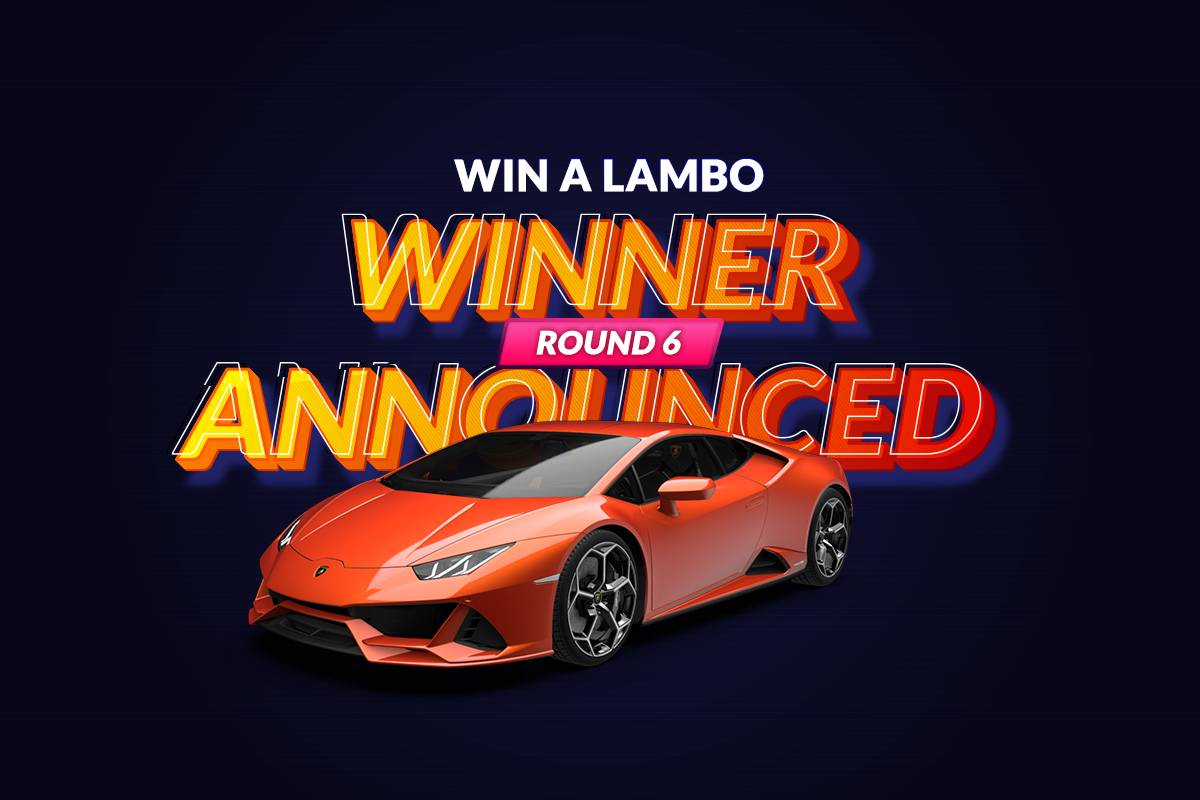 Reading Time:
2
minutes
In 2019, FreeBitco.in introduced Win a Lambo – a contest designed to give back to its user base, a community that helped it become the leading Bitcoin casino in the world.
Since then, over 49 million users have participated in six editions, with six lucky users driving home the most coveted prize in crypto – a Lamborghini.
FreeBitco.in announced the latest winner on April 20, 2022, after a provably fair draw.
And the Winner Is…
Win a Lambo is a Golden Ticket contest – users perform certain actions to earn tickets and participate in a draw.
Win a Lambo Round 6 at FreeBitco.in began on October 21, 2021. A draw on April 19, 2022, picked User 150986 as the lucky winner.
The winner entered 4,305 tickets into the draw. With a total ticket tally of 1,151,098, the user had a winning chance of a mere 0.3%!
The winner had to choose between a Lamborghini Huracan LP 580-2 or 4.91033121 BTC ($200,000 in BTC deposited directly into their FreeBitco.in account), and they chose the latter.
You Can Win More BTC in Round 7
Win a Lambo 7 began as soon as Round 6 ended. Everyone, including you, can participate and stand a chance to win. With Bitcoin correcting by almost 60% from its all-time high, you can win a higher amount of BTC when the contest ends in October.
Follow the steps below to participate in the giveaway:
Create an account on FreeBitco.in.
Collect Free BTC or deposit BTC into FreeBitco.in wallet.
Play the HI-LO dice game, or bet on sports, events, and cryptocurrency prices.
For every 0.005 BTC wagered in total on both the dice game and the event betting page, the user earns 1 Golden Ticket.
Golden Tickets can also be purchased for 0.00025 BTC each.
Collect as many Golden Tickets as possible to increase the chances of winning a Lamborghini.
After the contest ends, a provably fair lottery draw will be conducted to pick the lucky winner.
Note: FreeBitco.in has a strategic partnership with FUNToken. FUNToken users earn additional benefits at FreeBitco.in, one of them being the opportunity to collect extra golden tickets through free spins.
It's that simple. The contest ends in October, so you have time to stock up on Golden Tickets. The more you collect, the higher your chances of winning.
FACEIT partners with crypto fintech platform Cake DeFi in multi million dollar deal that will allow players to earn cryptocurrency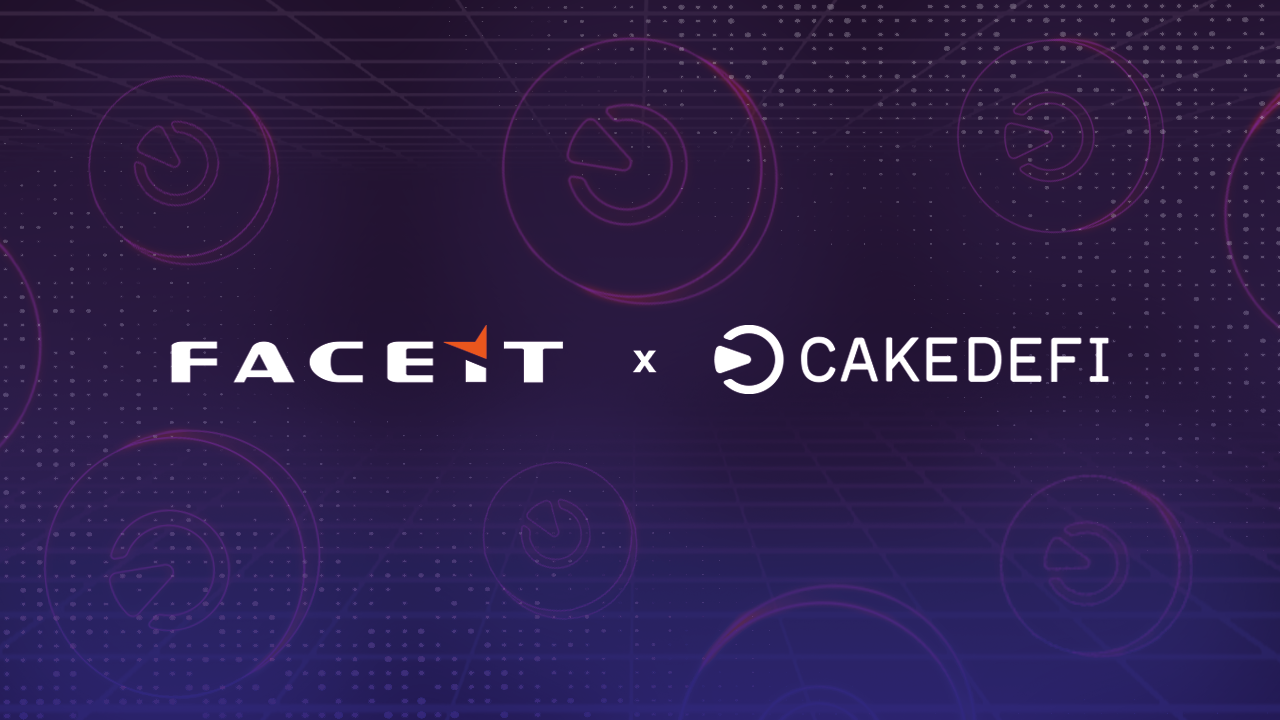 Reading Time:
3
minutes
FACEIT, the world's leading platform for competitive online gaming, has today announced a multi-million dollar partnership with Cake DeFi, one of the world's fastest growing crypto fintech platforms, which allows users to earn cash flow from their crypto. Facilitated by Pivot Agency, the collaboration will provide Cake DeFi with authentic brand exposure to all FACEIT users globally through a series of bespoke and multifaceted gaming experiences which will offer the community a chance to win crypto. This year Cake DeFi will be offering players more than half a million dollars in prizes, paid in crypto.
Research suggests that 55% of the Millennials gamers own crypto as compared to just 5% of all Millennials1, illustrating the natural connection between the gaming and crypto industry.
The partnership with FACEIT marks Cake DeFi's first move into the gaming and esports space. The agreement will offer the company access to FACEIT's 25 million user base, the largest network of competitive gamers, and will offer players a unique opportunity to earn actual crypto prizes while playing. Furthermore, through Cake DeFi's platform and access to decentralised finance applications, they can compound their winnings and earn returns on their crypto.
Michele Attisani, Co-Founder & CBO of FACEIT said:  The FACEIT platform is home to the largest community of competitive gamers, which means we have a unique understanding of this audience. Our users are incredibly forward thinking and educated when it comes to crypto, so the partnership we chose had to bring tangible and substantial value to be of interest. The collaboration with Cake DeFi is much more than brand integration, and offers our community clear experiential and financial benefits which go beyond what any partnerships of this type has delivered before.
FACEIT users are core gamers who spend an average of 2.5hrs a day on the platform. A recent survey of FACEIT users found that many were already interested in, and investing in crypto, showing a natural synergy between both brands and industries:
They are innovative thinkers with 66% agreeing that cryptocurrencies are the future of online transactions
80% have heard of Crypto
36% invest in Crypto
46% very Likely or Likely to use Crypto in next 12 months – 4x more likely than the general population to use Cryptocurrency for online purchases
The partnership will incorporate Cake DeFi Missions, involving in-game tasks and monthly challenges for players to complete in order to win crypto prizes. It will also include Cake DeFi Weekly Tournaments which will run throughout the year and will be open to FACEIT players around the world. Players will be able to earn even greater rewards on the crypto they win when they sign up to Cake DeFi. All crypto prizes are redeemable through their Cake DeFi account, allowing FACEIT to expand its current play-to-earn offering.
Speaking about the partnership, Dr. Julian Hosp, CEO and Co-Founder of Cake DeFi said, "Gamers have a natural affinity with crypto and they can now join us on the DeFi movement. Cake DeFi's partnership with FACEIT will allow players to earn crypto while they game, and further earn returns on their crypto through our platform. In 2021, we paid out US$230 million in rewards to our customers. So it's a win-win-win for FACEIT gamers."
Cake DeFi is the leading crypto fintech platform that provides users access to DeFi (decentralised finance) services and applications such as liquidity mining, staking and lending, which generates regular returns for users. They currently manage over $1 billion in customer assets and offer users one of the highest returns on crypto in the market, as a one stop platform that is easy-to-use, secure and transparent. Last year they paid out $230 million in rewards to customers and this year they are looking to increase this to 74% more, or $400 million, in rewards.