BetU Esports Betting Game Integrates with Oddin.gg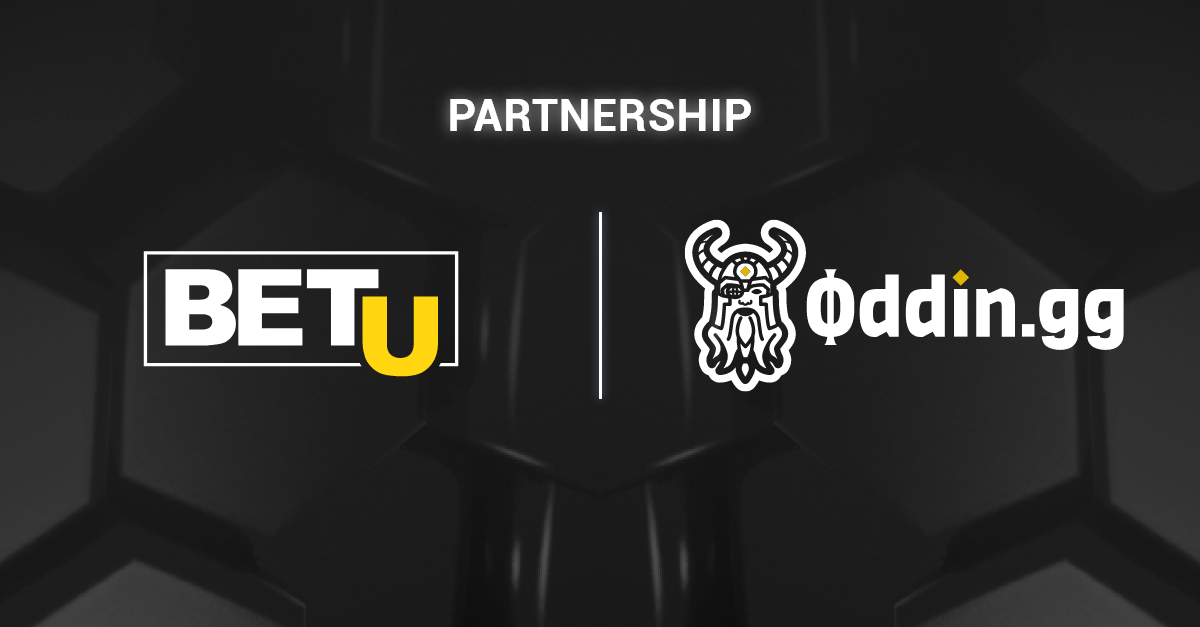 Reading Time:
< 1
minute
BetU Play-To-Earn is the world's first play-to-earn sport betting game and is set to launch esports markets. BetU has chosen esports betting provider Oddin.gg for its odds feed, opening up the world of esports betting to BetU's global customers.
BetU's commitment to innovation is conveyed in its unique play-to-earn product, where users can only win, not lose. The BetU Play-To-Earn game provides a solution to problem gambling globally by giving players the winning thrill and excitement of esports betting without the risk of loss.
"We've been eager to expand our portfolio with risk-free esports betting, and so we set out to find the best solution. After following every product on the market, we chose Oddin.gg for their robust and reliable uptime, seamless integration, and long-term view towards partnerships. Their solution will suit our cryptocurrency platform and we anticipate a large influx of players interested in esports," said Paul Rogash, CEO of BetU
The synergy created by esports and crypto is bound to expand the availability of esports betting to crypto adopters all around the world.
Marek Suchar, Managing Director at Oddin.gg, stated, "We are really happy to partner with BetU. There are myriad esports fans who want to enjoy that additional layer of engagement through betting, yet it is completely new to them. BetU's play-to-earn concept is the best solution for these fans to enjoy their favorite games, make some predictions, and win."
With this collaboration, Oddin.gg has again affirmed its position as the market leader in esports betting odds feeds, risk management, and iFrame solutions.
Gods Reigns unveiled as franchise of Skyesports Masters; star-studded CS:GO roster ready to dominate India's biggest gaming tournament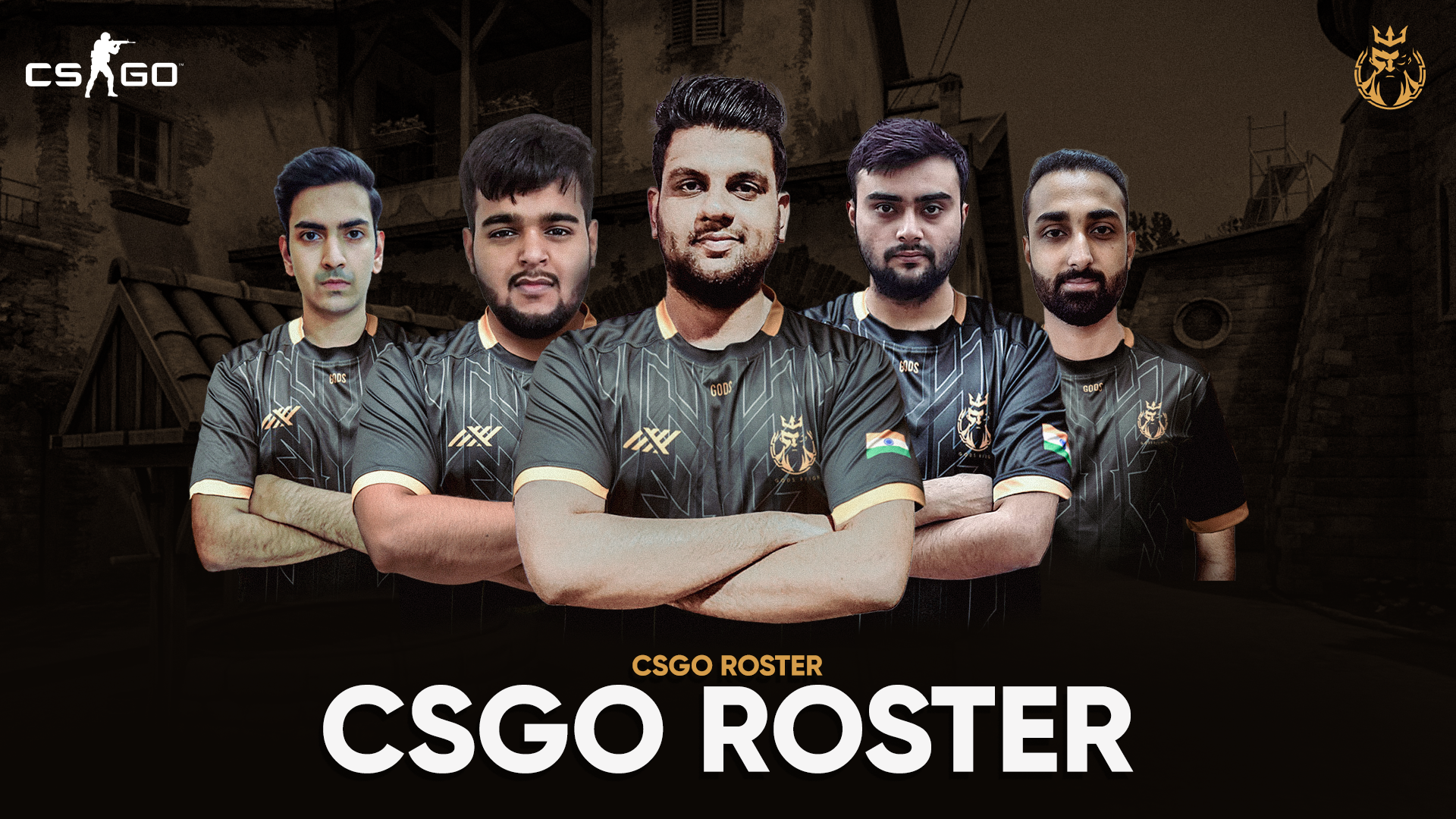 Reading Time:
2
minutes
Gods Reign, India's leading Esports organization based in Bangalore, has been announced as a franchise team of the Skyesports Masters, the country's biggest gaming tournament with its star-studded Counter-Strike:GO (CS:GO) roster gearing up to make waves at the prominent tournament.
Gods Reign has revealed its CSGO roster ahead of the tournament, which is home to some of the title's biggest stars from the country. Their lineup includes:
Anshul "KiiLSwitCh" Adarkar – IGL / Support
Hrishikesh "Crazy_Gamer" Shenoy – Rifler
Piyush "Clouda" Kalwania – Rifler
Akash "Ph1NN" Bose – Rifler
Parijaat "Rev3nn" Banerjee – Awper/ Secondary IGL / Support
The Skyesports Masters is India's first-ever franchised league with eight teams and is set to begin soon with its League Stage spanning multiple weeks. From here, the top teams will advance to the Skyesports Masters Playoffs, which is set to happen as a LAN event. With a total prize pool of INR 2 crore and some of the biggest names in gaming set to compete, the tournament will be a spectacle for Esports audiences across the country.
Commenting on the development, K.R.Rohith, CEO of Gods Reign stated, "We are incredibly delighted to announce our participation in the biggest Esports tournament. Our organization is committed to contributing to the growth of CS:GO's ecosystem in the country and Skesports Masters will act as the perfect catalyst for it. The tournament is not just an opportunity to compete with India's best CS:GO teams, but a chance to showcase the immense potential of Esports and the incredible talent of our team. We believe in the ability of our supremely skilled athletes and cannot wait to show the nation what we're made of."
While the team's notable players including team captain KiiLSwitCh and Crazy_Gamer have represented India on the international stage in CS:GO at the World Esports Championships in 2021 and 2022, star rifler Clouda is part of the team that will be competing to secure their berth in the title at the prestigious tournament this year.
"Representing our organization in this revolutionary tournament is a feeling of great pride for the entire team. All of us will be pouring our hearts and souls into preparing for the league by developing strategies, perfecting our teamwork to excel as a team and improving our individual gameplay. We are looking forward to making our fans proud and proving our mettle against the very best in the game," said Anshul Adarkar, captain of Gods Reign's CS:GO team.
Gods Reign will further be making two additions to the team from the open-for-all cafe qualifiers to abide by the Skyesports Masters roster rules. The Skyesports Masters cafe qualifiers are set to happen across 20 Indian cities.
By utilizing their supreme ability and the efficient teamwork, the team will go out with all guns blazing to win the tournament and cement their name as India's best CS:GO unit.
S8UL Triumphs in India Qualifiers; Secures Spot at Pokemon UNITE World Championship 2023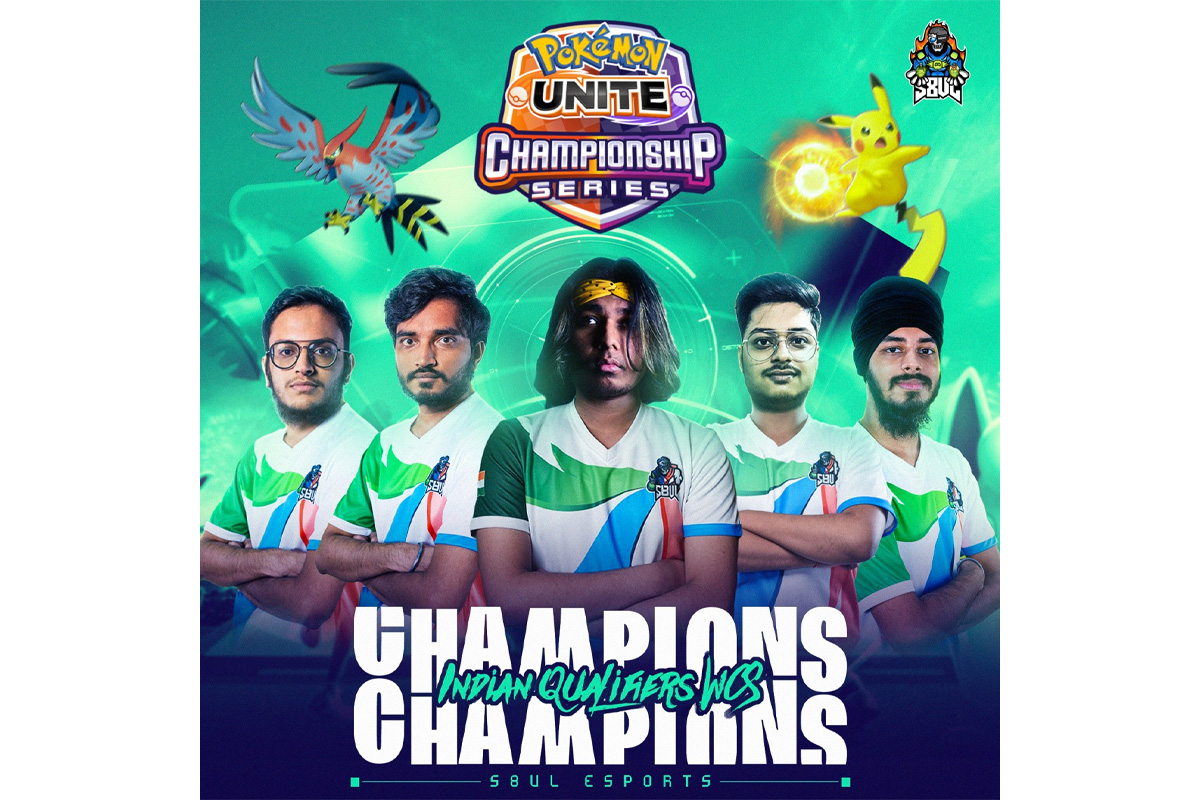 Reading Time:
2
minutes
Emerging victorious in the coveted Indian qualifiers, S8UL, the country's premier Esports organization, delivered remarkable performances against renowned Esports outfits and secured their coveted spot in the global finals of the Pokemon UNITE World Championships 2023.
Led by skipper Manmohan Singh (S8UL AllMight), alongside Deep Patel (S8UL • Snowyy), Rudra Narayan Nayak (S8UL • Rex), Adnan Badshah (S8UL.Badshah), and Rahul Lavhate (S8UL • Kyurem), the team exhibited dominant gameplay throughout the tournament, ultimately claiming the prize money of $15,000.
Now poised to compete on the grand stage, S8UL will face off against the world's most formidable teams at the Pokemon UNITE World Championships, slated to take place in Yokohama, Japan. This highly anticipated tournament boasts an impressive prize pool of USD 500,000.
"We take immense pride in S8UL's exceptional performance during the India qualifiers, showcasing their resilience by bouncing back from an initial defeat and emerging victorious in all subsequent games. This accomplishment truly embodies our vision of attaining excellence in the title, as the Indian Esports community witnesses substantial growth within the Pokemon UNITE realm. Each team member deserves recognition for their unwavering dedication to mastering the game. We eagerly await the global finals where S8UL will face off against the world's best," expressed Animesh Agarwal aka 8bit Thug, Founder and CEO of 8bit Creatives and S8ul Esports.
S8UL's journey to victory is a testament to their unparalleled teamwork, supreme ability, and unwavering spirit. The five-man roster showcased their dominance by defeating Gods Reign in the semifinals with a close score of 2-1. They continued their remarkable run, triumphing over FS Esports in the grand final with a commanding 2-0 victory.
Commenting on the team's achievement, team captain Manmohan Singh, also known as S8UL AllMight, expressed his honor in representing India at the World Championships and showcasing the incredible talent and dedication of their team on the global stage. Through tireless analysis of tactics, formulation of new strategies, and pushing the boundaries of their gameplay, they capitalized on the opportunity to dominate the best teams from India.
"S8UL carries the hopes of the nation on its shoulders and strives to make the gaming community proud. Japan, here we come!" stated Manmohan Singh.
The Pokemon UNITE World Championship 2023 will feature a total of 32 teams from around the world, with the winning team securing $100,000 in prize money.
S8UL is determined to bring their A-game to the grand stage and become the first Indian team to win this prestigious tournament.
MerkurXTIP launches in esports with Oddin.gg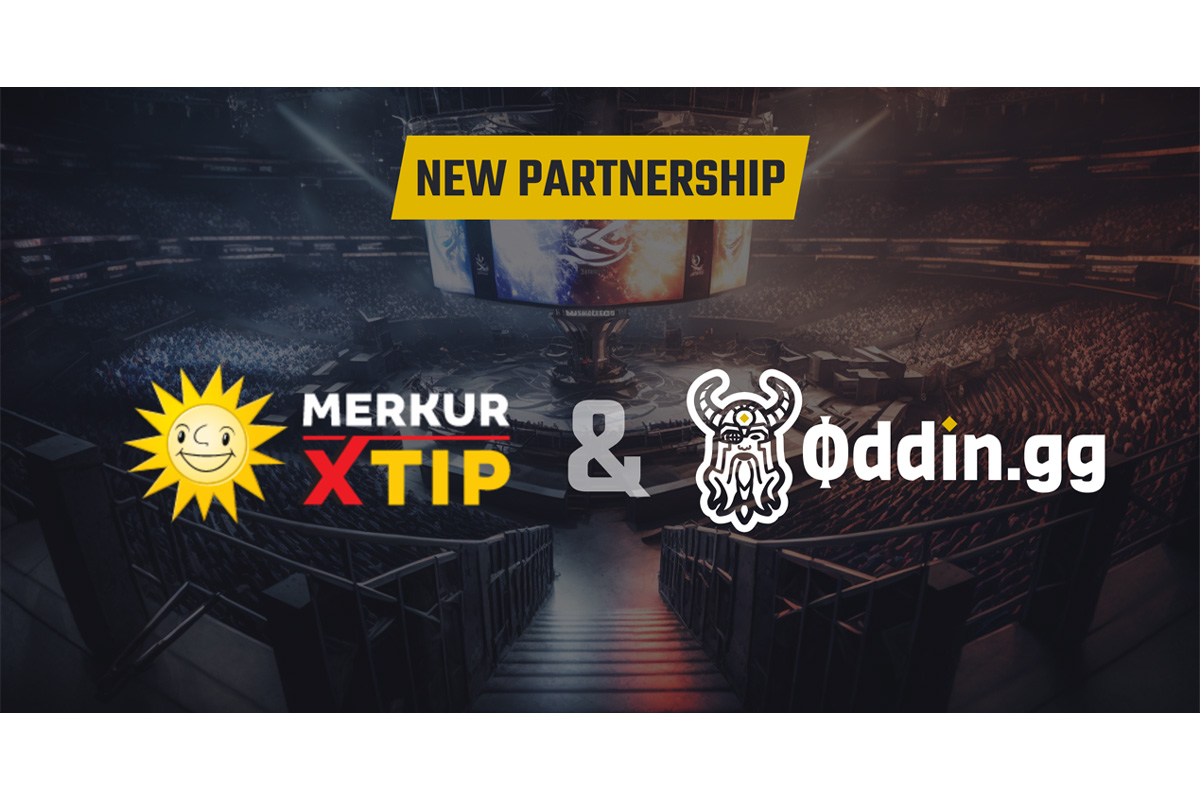 Reading Time:
< 1
minute
MerkurXTIP, a leading sports betting and gaming operator in Serbia and a member of the German-based Gauselmann family, enters into the world of esports betting through a partnership with Oddin.gg.
As a part of the Merkur Group, MerkurXTIP is committed to providing its customers with a seamless, enjoyable, and innovative multichannel experience. With its strategic entry into the esports market, the operator not only strengthens its position in the industry but also expands its offerings to meet the surging demand for esports betting.
Oddin.gg is the premier B2B provider for operators seeking to integrate cutting-edge esports solutions. By leveraging Oddin.gg's technology, MerkurXTIP will offer its customers an outstanding esports betting experience with a wide range of markets and competitive odds.
Marek Suchar, Co-founder & Managing Director, Partnerships, at Oddin.gg, says: "We are delighted to extend a warm welcome to MerkurXTIP as they become a part of the Oddin.gg family. The fusion of their extensive knowledge in the sports betting industry and our state-of-the-art esports solutions is poised to generate a great synergy, fostering success for both organizations."
Nenad Aleksic, Head of Online, at MerkurXTIP, comments: "As we continue to innovate and expand our offerings, entering the esports betting market is a natural progression for MerkurXTIP. By partnering with Oddin.gg, we can provide our customers with an exciting way of betting on their favorite esports events. We are confident that this collaboration will be a great success."