WazirX Co-Founder and SuperGaming Announce Launch of Tegro, a Web3 Games Ecosystem Marketplace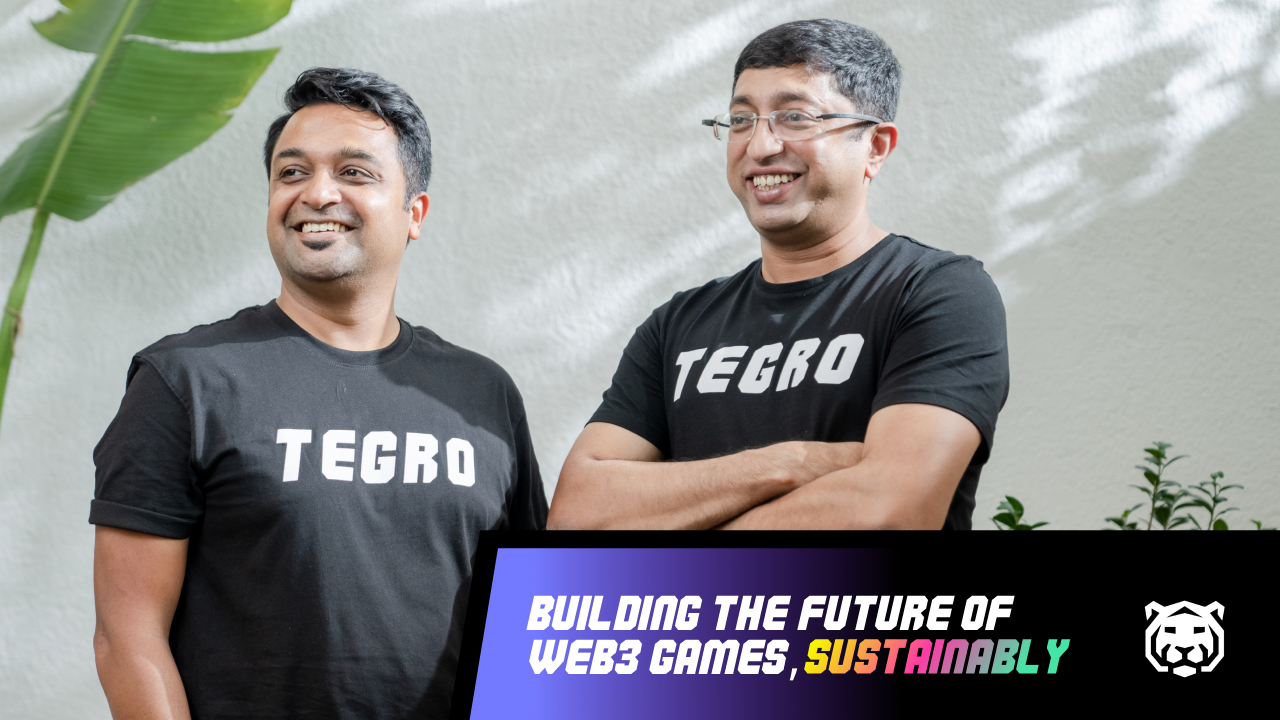 Reading Time:
2
minutes
Tegro is a new initiative by Siddharth Menon, co-founder and COO of WazirX, one of the world's largest cryptocurrency marketplaces and leading Indian game developer SuperGaming. Tegro is a complete Web3 games ecosystem empowering players, game developers, and investors to unlock the potential of Web3 in the best possible way — sustainable, transparent, and fair.
With games evolving in terms of visuals, technical complexity, and design, their economies and monetisation should evolve too instead of stagnating — which they largely have since the mid-2000s. And while sparks of this are seen with the first generation of Web3 games, these are made in a way that is unsustainable.
Siddharth Menon, co-founder of Tegro, brings deep expertise in Web3 ecosystems and scaling businesses, having built WazirX, one of the world's largest cryptocurrency marketplaces with over eight million users and billions in monthly volume.
"Mobile games disrupted the games industry and Web3 games could be an even bigger disruption," said Siddharth. "Web3 games will be the next paradigm shift in gaming, opening new economic and creative opportunities for players, and have the potential to unlock a 2 trillion dollar market."
However, Web3 games need to be built in a way that respects players and keeps them engaged while still onboarding institutional investors and traders who would grow this economic opportunity. Most existing Web3 games and by extension their economies don't put players at the center of this opportunity.
This is where SuperGaming's expertise with over 300 million players and nearly 100 games developed comes into play. These include recent hits like MaskGun and Silly Royale as well as the upcoming battle royale game, Indus.
In addition to this, the company has its own gaming engine for running hyperscale, real-time multiplayer games used by third-party studios with the official PAC-MAN game being the most famous of these. Nonetheless, the company is deeply aware of the current issues with crypto games.
"At SuperGaming, we make games that people play for years," said Roby John, co-founder of Tegro.  "We see Web3 technologies as complementary to our player-first ethos, allowing us to produce new creative and economic opportunities for them. With the potential of Web3 games and Tegro, we can do so in a way that's sustainable, fair, and transparent for all."
Tegro is founded on the idea that digital worlds will be investable asset classes in the coming decade. These digital worlds require a foundation which protects players and empowers investors in navigating this new paradigm of games. The company will solve for this with:
Tegro markets for players and institutional investors

Sustainable economy templates for game devs created by experts

Game asset stats to help you trade and invest better
Tegro's Web3 games roadmap includes the Tegro marketplace, market SDKs, asset stats and APIs crafted by a founding team with deep experience in making games and designing economies for a global audience.

BetConstruct attends G2E Asia Singapore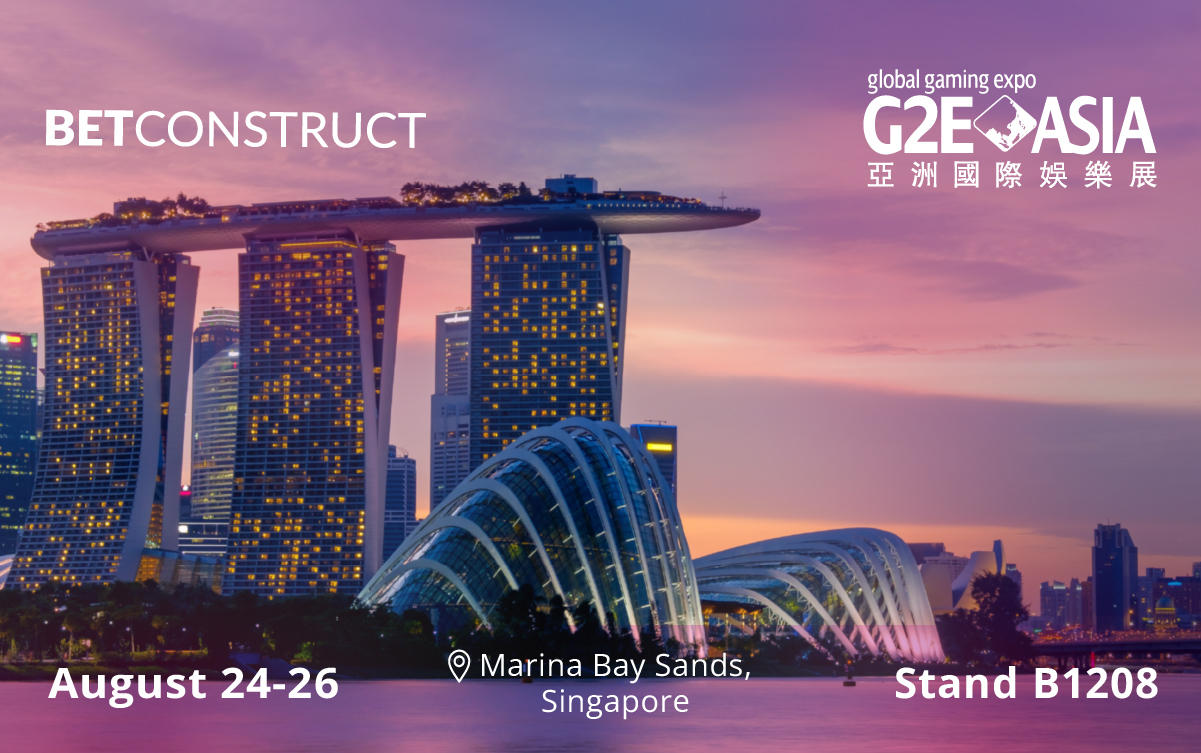 Reading Time:
< 1
minute
The igaming giant BetConstruct restores the busy routine of traveling to international expos. This time the team will attend G2E Asia Singapore on August 24-26.
To one of the biggest igaming gatherings in the Asian part of the world BetConstruct travels with its complete set of betting and gaming products with extra special focus on what is in demand the most among the players in the region. Among the tailored solutions for local operators are sports betting products coupled with data feed solutions and a full suite of casino and bet-on games.
BetConstruct's Sportsbook covers 120+ sports types for every taste while offering the Asian view alongside 4 other types. A special place in the company's sportsbook holds the Esports section being one of the richest catalogues in the industry with 12,000+ unique live events monthly.
Backing the product are BetConstruct's 4 data feed solutions – live video streaming, odds feed, live scouting and statistics. Together this complete sports betting and data solution is one of the strongest on the market.
Gaming-wise, BetConstruct has the widest portfolio of games, over 10,000+ to be exact. This number includes slots from top providers available on any device for the players, highly attractive live casino games from BetConstruct's brand called CreedRoomz as well as in-house developed regional Skill Games and a wide variety of bet-on games.
BetConstruct will be showcasing all of these products alongside its other ground-breaking solution for the Asian continent on August 24-26 welcoming all visitors at Stand B1208.
BWF AND OFFICIAL BETTING PARTNER, M88 MANSION, IN JAPAN FOR THE FIRST TIME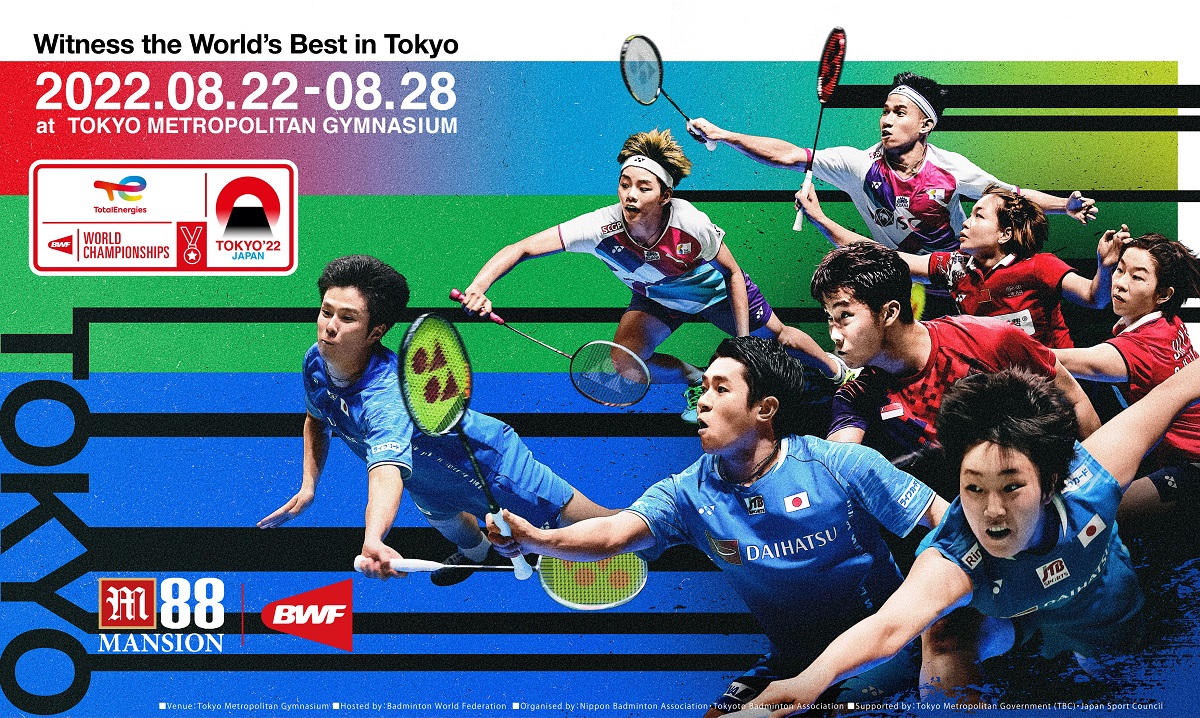 Reading Time:
2
minutes
BWF, together with major sponsor M88 Mansion, will be holding the TotalEnergies BWF World Championships 2022 in Japan on August 22-28.
This is the first time the east Asian country will host the competition, and the fifth Asian nation to do so. Matches will be played at the Tokyo Metropolitan Gymnasium.
Over 300 competitors from more than 40 countries will slug it out to emerge as the best in five events, with the host and last year's overall winner taking the lead.
Reigning champions for each category are: Loh Kean Yew of Singapore (men's singles), Yamaguchi Akane of Japan (women's singles), Hoki Takurō and Kobayashi Yūgo of Japan (men's doubles), Chen Qingchen and Jia Yifan of China (women's doubles), as well as Dechapol Puavaranukroh and Sapsiree Taerattanachai of Thailand (mixed doubles).
The draw was held on August 10 in Kuala Lumpur, Malaysia, producing interesting brackets.
Men's singles world number one Viktor Axelsen is set on a collision course with fellow Dane Rasmus Gemke in the quarter-finals, while Indonesians Jonatan Christie and Anthony Ginting are also both on the top half of the bracket and could possibly meet in the semis.
Over in women's singles, top seed Yamaguchi and 14th-ranked Takahashi Sayaka can tentatively clash on the third round, with An Se-young of South Korea and PV Sindhu of India as probable semi-final round opponents.
Hoki and Kobayashi journey back to the top have them starting in the bottom half of the bracket, with the more thrilling matchups found in the upper half of the draw. Chen and Jia also averted some early tough challenges in their section.
Finally, Puavaranukroh and Taerattanachai could feasibly contend against two Japanese pairs en route to the final.
The BWF World Championships follow the single elimination knockout format.
As part of the partnership between M88 Mansion and BWF, updates and highlights will be provided on the M88 Mansion-BWF website and social media accounts before, during, and after the event. A top BWF player will also be featured and interviewed.
First organized in 1977, the tourney has been held annually, except for Summer Olympic years, since 2005. It was last staged in 2021 in Huelva, Spain.
BETER is debuting at G2E Asia with its next-gen offering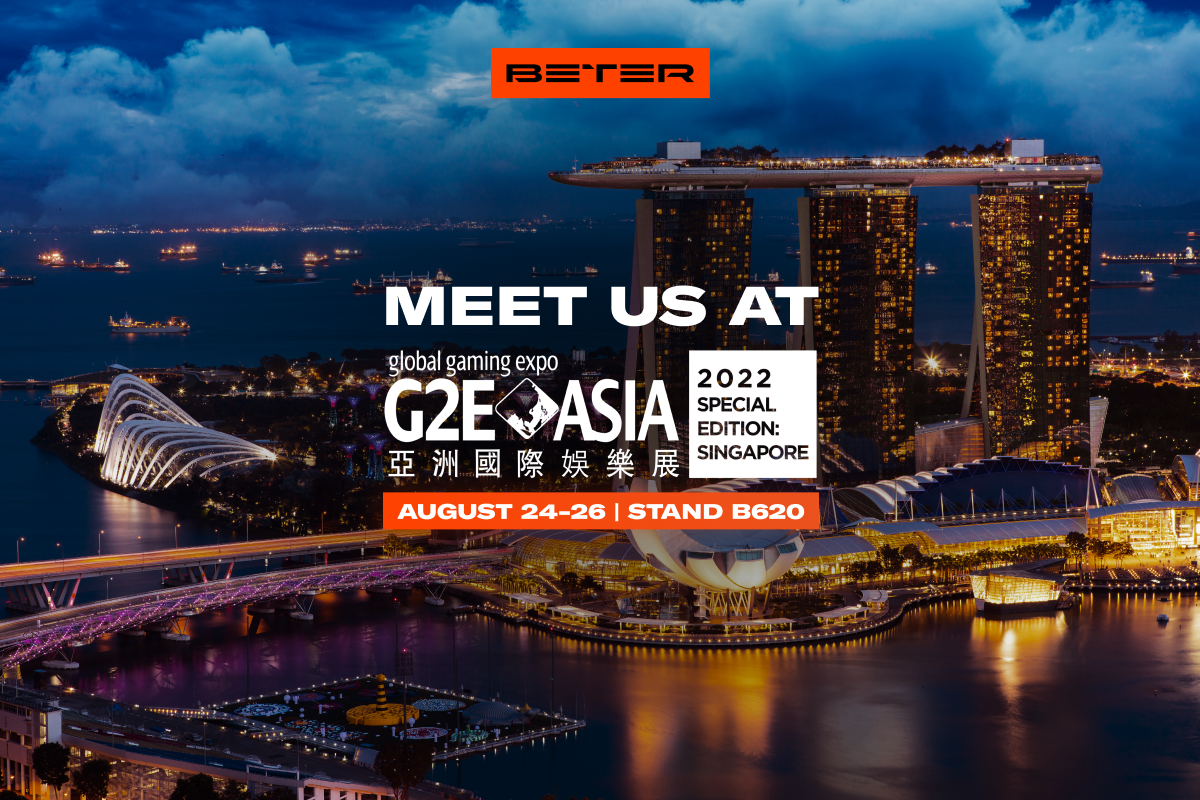 Reading Time:
< 1
minute
Leading provider of next-gen betting content and data BETER is making its debut at G2E Asia 2022 — a must-attend marketplace for the Asian gaming and entertainment industry.
The company will use this opportunity to exhibit its diverse and newly updated range of sports, esports, gaming, and live B2B products at stand B620 on August 24-26.
Among the novelties to be presented will be BETER's brand new iFrame solution with a promising interface and impressive esports offering, as well as the three latest live Asian games, which have recently strengthened the BETER Live collection.
Gal Ehrlich, CEO at BETER said:
"We are delighted to exhibit at G2E Asia 2022, a top-tier event for the gaming and entertainment industry in the region. BETER has an exciting comprehensive offering for operators that is sure to satisfy even the most demanding audience.
Gaming fans can look forward to thrilling live games with Asian themes and designs, as well as the major esports tournaments with the instant and the most accurate data."
Unlike the previous years, G2E Asia 2022 will take place in the fascinating Marina Bay in Singapore, the heart of the Asian gaming industry. The event, held on August 24-26, will bring together over 95% of all Asian operators and all major industry players to gain a deeper insight into the latest market trends and enjoy vast networking opportunities.
The BETER team has big ambitions and is constantly working on new features to boost operators' revenues and satisfy next-gen customers' demands, who seek fast-paced and electrifying entertainment.