First Look Games rolls out major platform upgrade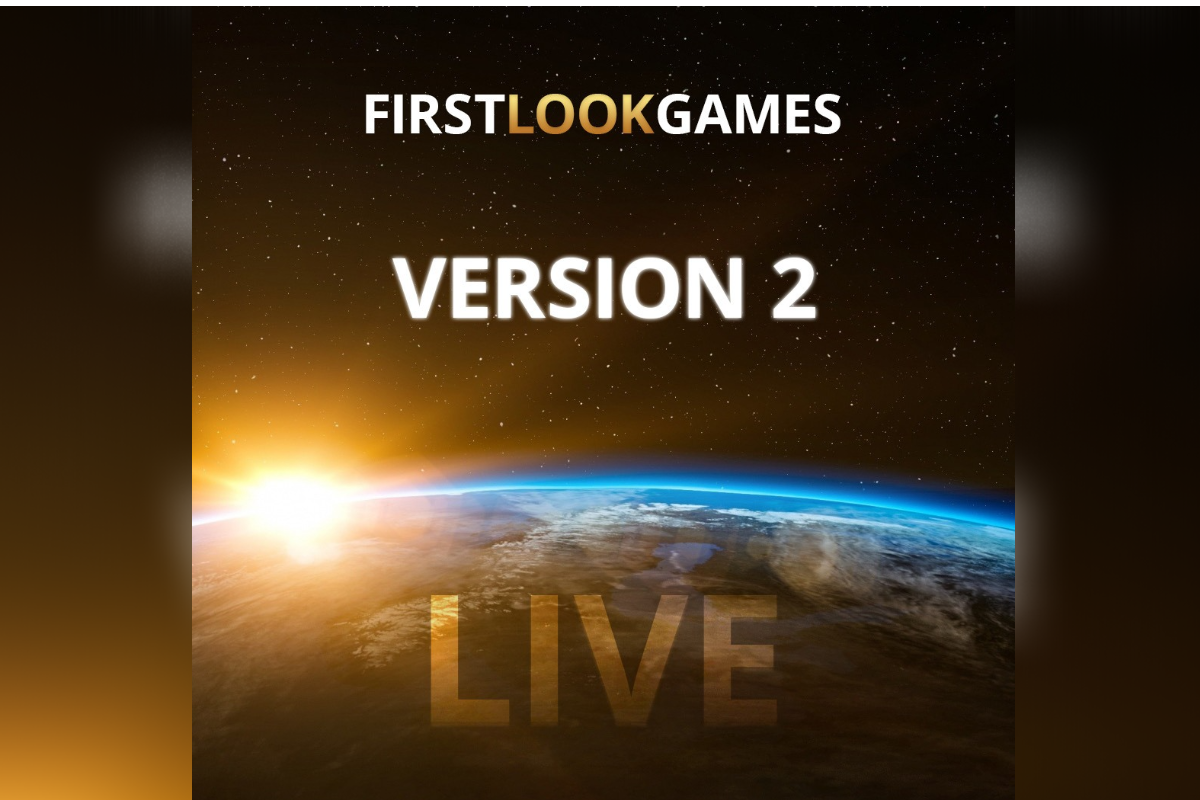 Reading Time:
2
minutes
Studios and affiliates can take advantage of a range of new features including a free API that provides connected access to game and studio data
First Look Games (FLG), the innovative platform that directly connects game studios with online gambling affiliates, has rolled out a major upgrade to its platform, significantly improving the user experience for both developers and publishers.
First Look Games 2.0 allows users to search for, find and download game assets with more efficiency and make use of advanced filters such as being able to identify games by licence.
It also includes a timeline feature on the platform which allows developers to communicate relevant studio news as well as new game launches.
Studios have been given more options to manage their games and assets through a brand-new Studio Management Centre. Key features include allowing them to announce any exclusivity arrangements they have on game launches plus adding and removing jurisdictions for each game.
The biggest leap forward with First Look Games 2.0 is a new API feature that provides connected access to game and game studio data in a structured format. This allows affiliates to automatically create initial reviews of partner games and, as is the case with all FLG products, is completely free for registered publishers to use.
Studios and publishers will also benefit from a new weekly FLG newsletter that will feature game studio news, platform updates, feature reviews, the latest premium releases plus a list of recently launched and soon to launch standard titles.
Tom Galanis, Managing Director of First Look Games, said: "First Look Games 2.0 is a major upgrade on the previous version of the platform and will significantly improve the experience offered to both game studios and affiliates.
"This includes the ability to search for games more easily and much faster than before, and for studios to provide even more insight into their activity and games.
"I am particularly proud of our new API that connects directly with game and studio data and presents this information in an easy to digest format. It also means that affiliates can automatically create reviews of partner games allowing them to be first to market with their content. I'm delighted to inform the affiliate community that, as with all other product feature on the platform, use of the API is completely free for our users.
"The upgrade will be followed by further developments throughout the year as we continue to make First Look Games the number one destination for studios and affiliates to come together."
XLMedia Unveils Brand Refresh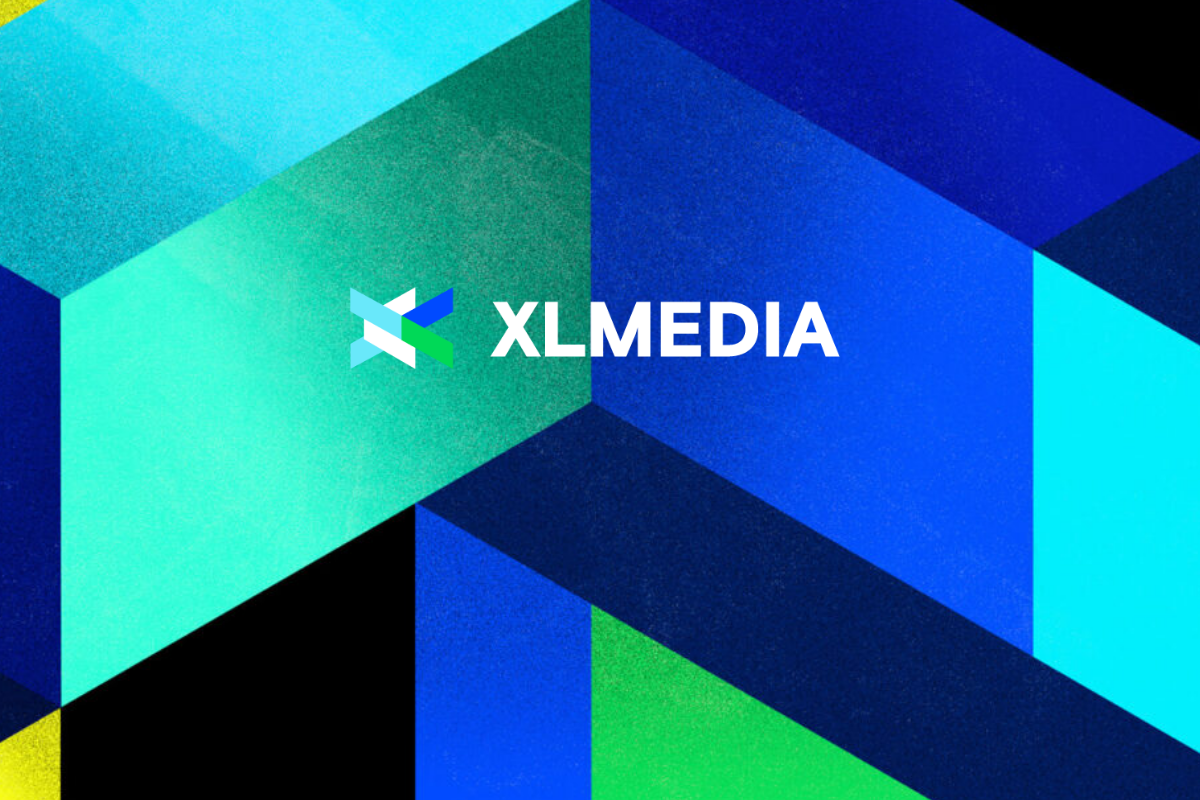 Reading Time:
2
minutes
XLMedia has unveiled a brand refresh to build a new look that matches XLMedia's culture and expanded presence in North America. Over the last three years, the company has seen tremendous growth from its US sports vertical, which now accounts for 68% of the Group's revenue.
XLMedia launches this rebrand as the company experiences a number of exciting changes. In the last year, the company brought in its new CEO David King, hired new executives to tackle new verticals, made technological innovations, and made significant inroads into the North American market. The company's new branding signals the new culture to match the new XLMedia and a corporate brand to match the premium media brands the company publishes.
"This exciting new refresh will emphasize a more modern brand. Across our portfolio, we prioritize building premium branded assets defined as audience-first brands that are meaningful, distinct and prized by the audiences they reach. It's a pillar of our strategy and we are extending this to the corporate brand. We identified key creative attributes across our expanding sports footprint and wanted an identity to match. XLMedia is solid, muscular, dynamic, and vibrant," Elizabeth Carter, VP of Marketing and Communications at XLMedia, said.
"The headline typeface, Big Shoulders, is bold, graphic and assertive, while Nunito Sans is clean, contemporary and ultimately functional. When combined, our new brand typefaces express a combination of style and substance," Taylor Quist, XLMedia's Head of Global Brand Strategy, said.
XLMedia has acquired several US-based brands including CBWG in December 2020, Sports Betting Dime in March 2021, and Saturday Football Inc. in September 2021. In addition to successful acquisitions in new regulated markets, the signing of new media partnership agreements with major US brands including Cleveland.com helped fuel the company's growth.
"Our reset from the past two years is largely complete and now is the time to focus on building a new culture to match the new XLMedia. That means seeing the change as well as living it – both internally and in the market. We want to introduce the market to the new XLMedia and that means investing in our corporate presence," David King, CEO of XLMedia, said.
N1 Partners Group launches an exclusive club for the members of the affiliate program only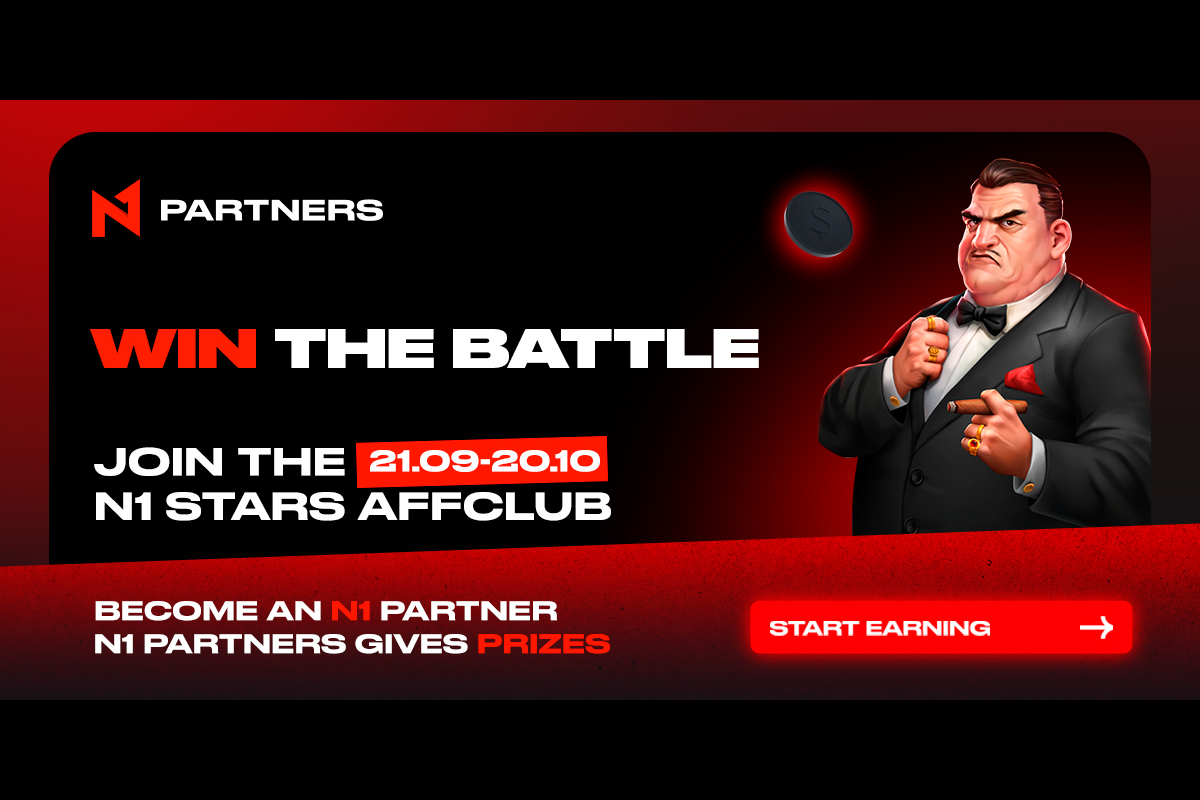 Reading Time:
2
minutes
The company is launching a new way for the members of the N1 affiliate program to take advantage of their FTD figures and earn well-deserved prizes by competing with others for the best results.
N1 Partners Group came up with a great way to encourage the affiliate program members to strive for ever better results and feel appreciation for their hard work.
From September 21 to October 20, the members of the N1 affiliate program are encouraged to join the N1 Stars AffClub and compete with each other for well-deserved prizes. All in all, there are four nominations for each segment: 35+, 85+, 150+, and 350+ FTDs. One would be qualified to join the club if they have provided 10+ FTDs. Only the following Geos produce eligible SEO & PPC traffic: Australia, Austria, Switzerland, Kuwait, Canada, Denmark, Germany, Finland, New Zealand, and Norway. Personal N1 managers will help the interested members to learn all the details and define their segment. Naturally, those who join the club earlier get an advantage in the competition.
As the saying goes, always aim for the moon. Even if you miss, you'll land among the stars!
Why join the N1 Partners affiliate program?
N1 Partners is a multi-brand affiliate program that includes online casinos and betting. The portfolio of N1 Partners Group boasts such brands as N1 Casino, Slot Hunter, Joo Casino, N1 Bet, and others. The company's projects offer an innovative experience to their audience. Each online casino is localized for a particular GEO, considering different audiences' preferences. ‍User retention is paramount, with a lot of work developing the loyalty system, numerous bonus programs, 24/7 support, VIP service, and a call center. There are exclusive promotions on the most popular projects constantly attracting new audiences: Mystery Drops and Lucky Spin.
The company builds relationships with its partners on trust, openness, and honesty, providing fast feedback on traffic and guaranteeing timely affiliate payouts without negative carryover. All of this is confirmed by the figures – after all, more than 7,000 partners from different countries choose to cooperate with N1 Partners.
N1 Partners Group is a company with expertise in online entertainment. The team's goal is to provide high-quality casino and betting products that meet the needs and expectations of players and partners alike. Today, N1 Partners Group unites N1 Casino, N1 Bet, Slot Hunter, Joo Casino, and the N1 Partners affiliate program.
Leadstar Media Launches Betting Bonus Comparison Site in Nigeria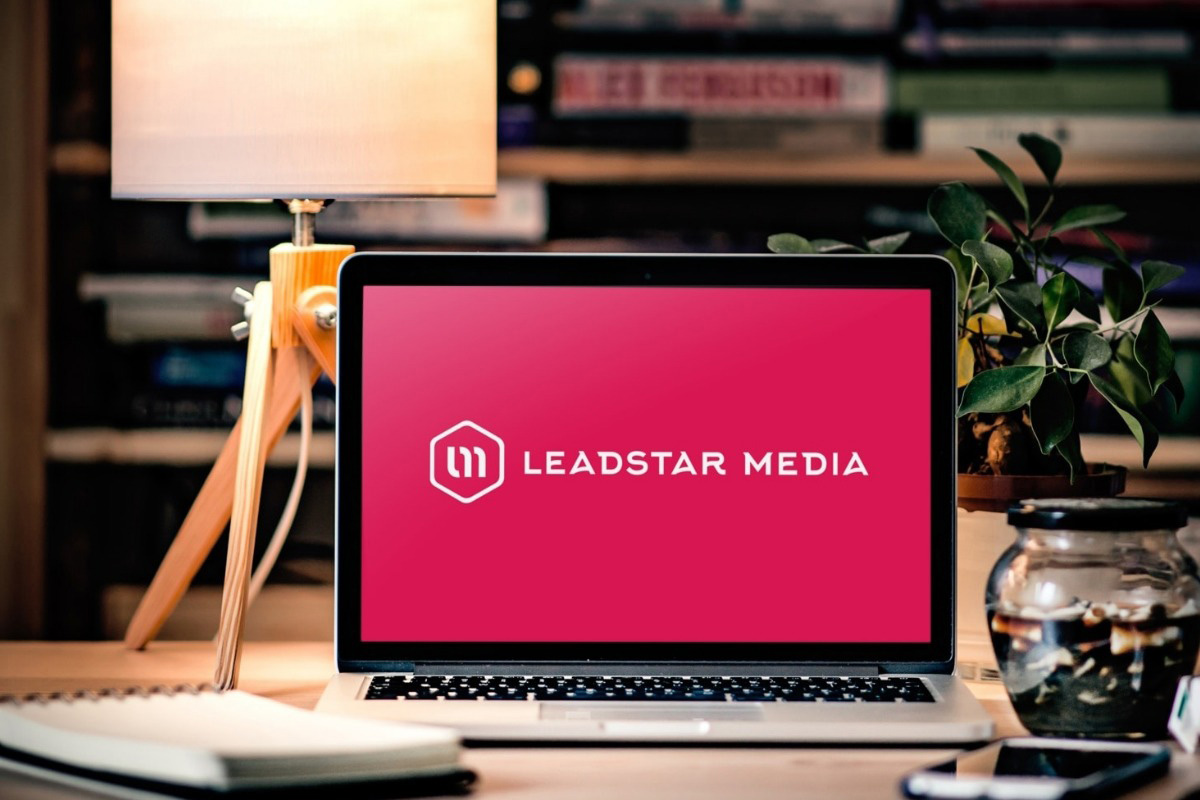 Reading Time:
2
minutes
iGaming affiliate Leadstar Media has expanded its presence in the Nigerian market with the launch of Betting Bonus Nigeria, a bonus comparison site for Nigerian players.
Betting Bonus Nigeria is the latest in the series of bonus comparing sites in the bonus vertical of the company, joining sister sites in the US, India and the Netherlands.
The new website is focused on comparing betting bonuses offered by betting sites operating in the Nigerian online sports betting market, with a view to simplifying the process of choosing a bonus offer.
Additionally, users will have information such as the terms and conditions, wagering requirements, bonus validity period and how to claim the various betting bonuses at their fingertips.
Jacob Ljunggren, Leadstar Media Product Director, is confident that the website will provide immense value to Nigerian players.
"We are excited about the launch of Betting Bonus Nigeria. The idea of the website was conceived with Nigerian punters in mind," Ljunggren said.
"There has been a consistent surge in the number of sports betting sites offering welcome bonuses to players in Nigeria and we feel the need to provide a high quality bonus comparison site to assist players in choosing a betting bonus that suits their needs."
"By using the website, our users will enjoy unbiased review of welcome bonus offers and promotions of bookies in one of Africa's largest igaming markets," Ljunggren added.
Editor-In-Chief of Betting Bonus Nigeria, Ayo Adesanya, spoke of his excitement at the launch of the site, and assured Nigerian bettors that they can count on the site for the very best bonus offers in the Nigerian market.
"We are going to provide helpful content to help our users choose the best bonus available in the market."
Adesanya, who has over a decade of betting experience in Nigeria, explained that the site will put the needs of Nigerians on the front-burner, helping to provide answers to every query they may have about betting bonuses in Nigeria.
The editor assured that Betting Bonus Nigeria will be updated regularly with up to date information about offers and promotions, as well as changes in the already existing offers.