"Players Who Feel Safe Are More Likely to Stay with A Sole Operator For Longer"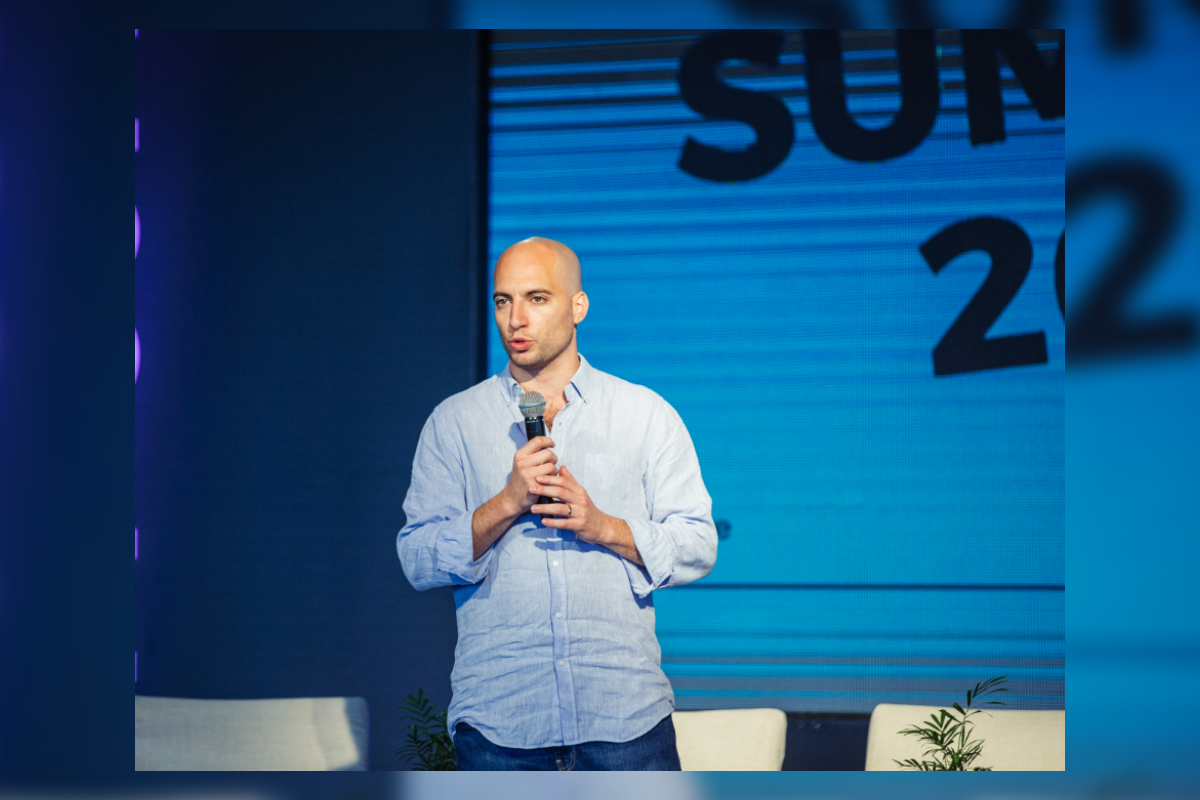 Reading Time:
5
minutes
While iGaming brands amass social responsibility fines by the millions allowing unhealthy behavior go unchecked, a better way exists for both operator and player
Responsible Gaming is more than just an industry buzzword or something to look out for. It has real-life consequences for everyone involved: brands, operators and, more importantly – regular people. As the National Council on Problem Gambling marks its Gambling Awareness Month, we stopped to take stock of social responsibility in the iGaming industry – is enough being done? What is holding us back as an industry? And what will the future bring?
The Brands & Regulator
Recent years have seen a crackdown by the regulator on many iGaming fronts, specifically social responsibility or as we know it – Responsible Gaming. In 2021 brands amassed more than £15M in fines for failing to meet social responsibility regulations and protect at-risk players. The trend is gaining momentum, just three months into 2022, operators have already amassed over £15M in social responsibility fines, yes, similar to the entirety of 2021. The total sum of penalties in 2019 covering all violations? A 'mere' £17M. Operators need to comply and fast to keep the money on their side of the table.
The people
The human price of operators' reluctance to comply with social responsibility regulations is clear. There are degrees of unhealthy behavior, but at its worst, a gambling problem can devastate a person's life, affect their loved ones, mental health, livelihood, and more. The risk shouldn't be underestimated, regulatory zeal suggests.
"From my study and understanding these pathways, it seems that the need for entertainment and escapism leads certain players. In other cases, they're driven by more impulsivity issues and a lack of ability to control one's behavior," said Sally Gainsbury, Director of the University of Sydney Gambling Treatment & Research Clinic.
"This doesn't only affect the individual themself, but also 6-10 people around them. That's why it's important to prevent harm before they reach this critical level."
So what's stopping operators from simply, you know, following Responsible Gaming regulations? "The biggest hurdle is the lack of understanding of the appropriate KPIs and required actions brought down by regulators to work best towards minimizing gambling harm," said Gainsbury.
If operators limit their most active players, the VIPs of sorts, it's only reasonable to assume they'll suffer massive revenue hit, much higher than any fine. But acting on RG makes more financial sense than one might think. "In the modern iGaming world, which includes land-based casinos, sports betting, digital, and all gaming forms, you don't have to choose between revenue and socially responsible gaming," said Michael Pollock, Spectrum Gaming Group's Managing Director.
"The companies that tend to be the most profitable and the market leaders are the ones that take this responsibility seriously for several reasons: One – if you're irresponsible, you're leaving your customers dry. You want the customer to afford what they are spending. That's the heart of responsible Gaming. Two, if you want the public's trust and to be recognized as one that can be trusted with their money, RG has to be front and center in your business practices. If not, you're not going to be a market leader. And three, if you don't take the responsibility seriously, regulators will prevent your brand from renewing your license," added Pollock.
The solution
Optimove, the leading CRM Marketing platform, has a different approach to Responsible Gaming. It offers a predictive model to identify players-at-risk and recognizes three maturity levels of an operator regarding responsible Gaming:
Basic – Providing players the ability to self-exclude at any time. This is typically also the most rudimentary requirement of most regulated regions.
Competitive – Exploring the various attributes that players demonstrate before they self-exclude. By creating a segment of customers who self-excluded, operators can identify suspicious attributes to try and mitigate them and reduce the number of players who become at-risk players.
Advanced – Implementing a machine learning algorithm that helps operators predict which players are likely to become at-risk ahead of time. Such algorithm also allows operators to differentiate between at-risk and VIP players, who often share a few similar attributes.
VIP or At-Risk?
In the UK there has been a clear move by the main Operators towards a mass market/recreational customer. The average player values dropped accordingly and VIP programs have basically came to an end. This has been driven by the concerns around problem gambling and the big overlap between what was previously described as a VIP and what is now understood to be problem gambling issues.
Many companies still have two separate departments, CRM and RG, but the reality is that the result of this operational setup and the contradictions between definitions of success in each field, means that the different teams are not necessarily driving in the same direction when it comes to player care.
Use outreach to educate
Instead of creating player journeys consisting of only promotional campaigns, operators should begin putting a heavier emphasis on educational and informative content that encourages players to adopt healthier behaviors and reduce the number of players who become at-risk.
Operators must communicate carefully in the competitive gaming market, where 1-to-1 marketing communications is still an integral part of the experience. By segmenting customers into tiers based on their risk levels and adjusting the informative-to-promotional campaign ratio accordingly, operators can maintain the marketing aspect, and improve their revenue, while instilling more robust socially responsible practices.
Metrics to monitor
If traditional CRM marketing focuses on promotional offers to measure incremental Net Gaming Revenue as the main KPI, socially responsible marketing mix needs to measure player migrations from one risk level to another and overall retention rates.
To identify the marketing strategies that work best to maintain a high level of healthy-player engagement, operators should measure their campaigns' impact on player behavior over time. Similar to A/B/n testing different treatments, entire player-journeys should be tested to evaluate how they affect player behavior and risk-level migrations.
Using different CRM Marketing tools, like Optimove, operators can easily create entire marketing flows and monitor how players migrate from one risk level to another, and adjust their marketing strategies as necessary. Gaining insight into how both campaigns and flows perform can empower operators to optimize their marketing strategy and reduce the number of players who become at risk.
For instance, one gaming operator segmented its customers into tiers based on their low, medium, and high-risk levels. Players with a low-risk level were given the occasional promotional campaign, while players in the medium risk level received 30% of the promotional campaigns, and so forth.
The future
On the predictive side of things, there is a huge amount more that operators can be doing to identify behavioural issues at a much earlier point in the customer journey. Once predictive models – which help identify at-risk players – are in place, operators do not need take a manual binary decision on whether to cut the player off or leave them alone, but can begin taking the customer through a RG journey that may first provide instructive content around the issue. If the behaviour doesn't change, then limits can be brought in before finally cutting the customer off.
In the near future Responsible Gaming will be integrated into all business sides and will not remain a siloed responsibility of few. That means an organizational overhaul around the issue as every department within an operator or platform must be guided by RG principles. For example, in CRM terms, it means CRM Teams will have:
A clear understanding of what RG principles need to be followed.
These principles will be converted to customer attributes that are easily trackable and monitorable.
Teams will have programs in place to foment healthy gaming behavior.
Teams will have marketing tools that autonomously redirect customers to those programs when needed (to prevent and amend situations).
Doing this at scale however is challenging which is why AI should be the lead in predicting, identifying and managing at-risk players. Once a player is identified as being at-risk, the AI algorithm will autonomously reassign them to the appropriate segment, where the messages are less salesy, focusing more on adjusting the behavior, understanding the problem better and taking a step back if needed.

Gambling Regulations in Different Parts of the World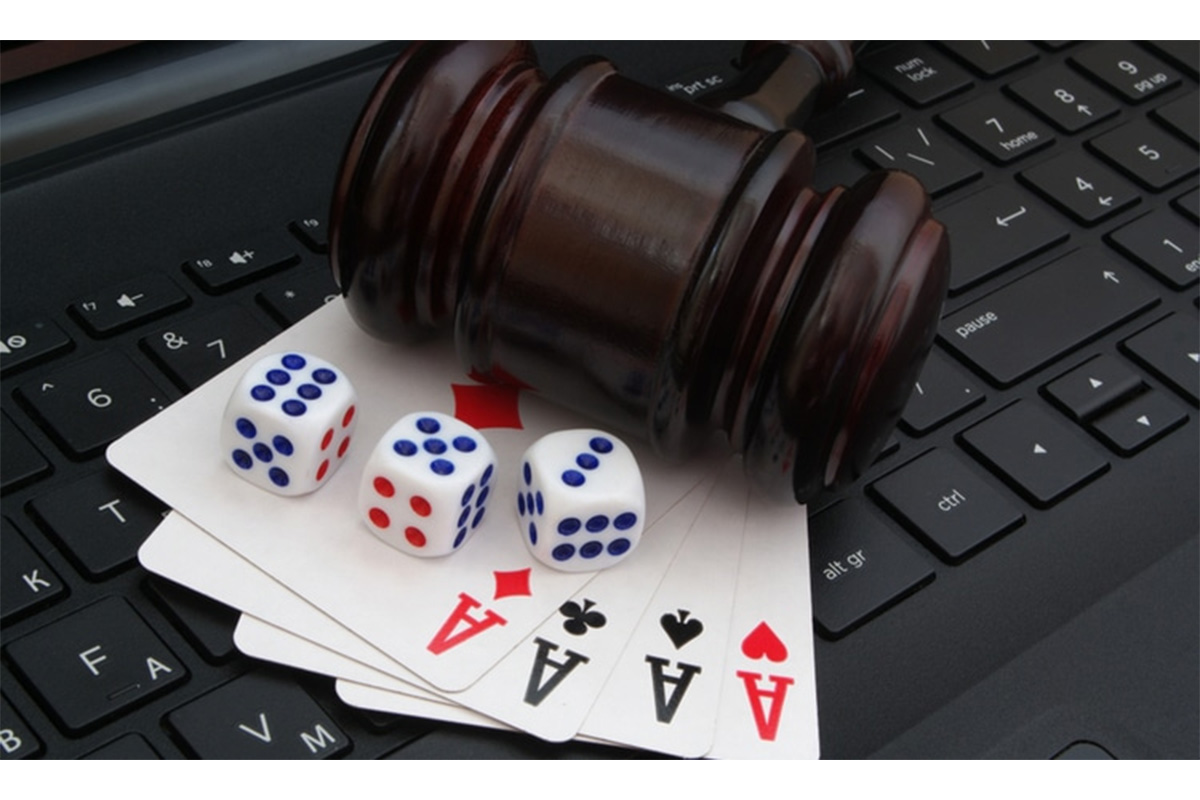 Reading Time:
3
minutes
In terms of international online betting legislation, every government has a different stance on the matter. While some countries have embraced internet gambling, others are doing all in their power to outlaw it. It's also possible to see vastly varied approaches to online gaming in countries within the same continent.
When it comes to regulations in one country, the United States is an excellent example. Furthermore, each state has its own set of rules, making it much more difficult to understand the federal regulations. Online gambling is completely legal in certain places and may be accessed by anybody inside such states' borders. More than a few jurisdictions are continuing their efforts at snatching up the money of reputable gaming websites.
Ohio Gambling Laws
A person must be 18 years old to bet in an Ohio-licensed institution, according to state law. The legal age to gamble in Ohio casinos is 21 years old. The first infraction is the most common penalty for a first-time gambling violation. According to Ohio gambling regulations, further crimes are felonies of the 5th degree.
A total of 11 Ohio casinos are open for business, with four of them being resorts. Online slots, live stream poker, Roulette, Blackjack, Craps, and other in-house card games are all available in Ohio's casinos. There are also online poker rooms accessible. The other casinos in Ohio are situated in off-track betting venues and are referred to as racinos. These look a lot like tv lottery parlors.
Online sports betting is legal in Ohio, but the state government must still work on it before any sites can go up. Gaming online is already a great choice for Ohioans since they may participate in authorized gambling sites that are situated beyond the US.
If you are interested in learning more through brilliant sources and informative guides on the legality of betting on sports in Ohio, we suggest you read reviews and articles online for a better view.
European and British Gambling Laws
Online betting is permitted in a wide variety of nations throughout Europe. Some governments have explicitly banned it, while others have authorized it and established appropriate regulatory structures. Britain is the greatest illustration of the second kind of country. Gambling over the internet is not only safe and easy, but it is also entirely legal. The Gambling Commission has established rules for any site that wants to provide its services to the people of the United Kingdom. In 2005, the Gaming Board was abolished and replaced with this entity.
Furthermore, there are other nations in Europe that follow the same model as the UK. There are severe licensing requirements in France, but if a company meets the requirements, it may accept French consumers. Despite this, casino games are presently prohibited. They at minimum have clear legislation, but in other nations, things are a lot hazier.
In Oceania/Australia, gambling laws are strictly enforced.
The regulations governing gaming in Australia are quite restrictive. Only conventional sports betting and lottery-style games are presently authorized to be offered to Australian citizens. Online sports streaming betting and casino games are not permitted. However, given these sites are outside of the authority of the Australian government, there are no laws prohibiting Australians from accessing them.
Online Sports betting is explicitly regulated in New Zealand, which is a rarity in other countries. In 2003, the government enacted new legislation to ensure that its rules were clear and understandable. For the first time, the law explicitly specified that using international websites was lawful. Advertising on these kinds of websites is, however, prohibited in New Zealand.
African Gambling Laws
There are few nations in Africa that have established laws on internet gambling, with the noteworthy exception of South Africa. Land-based betting, on the other hand, is completely legal in the area and comes in a variety of formats. Casinos may be found in a number of nations.
Gambling Legislation in Germany
Gambling regulations in Germany are difficult, but they are always evolving. As of 2021, all states will be bound by a new Interstate Treaty, which will standardize regulations and open the door to the granting of licenses among them. It used to be the case that each state had its own set of regulations.
Because of the treaty, sports betting licenses and a wide range of markets, including internet gambling, are available. However, each state has its own system for opening betting shops and other brick-and-mortar outlets for land-based gambling.
Some kinds of betting have a limit on the amount of money you can wager. In order to prevent individuals from wagering too much in one sitting, slot machines are regulated at a "per-spin" fee, and bookies are limited in the number of markets that they may provide.
Final Thoughts
Keeping up with changes in your country's casino laws is critical. While many nations allow offshore gambling, which allows customers to engage with gaming firms situated overseas, these companies may also be subject to laws, as is the case in many other countries. When compared to other nations, European countries tend to have more lax casino and gambling legislation.
Paysafe Integrates Mastercard Send into its Payments Platform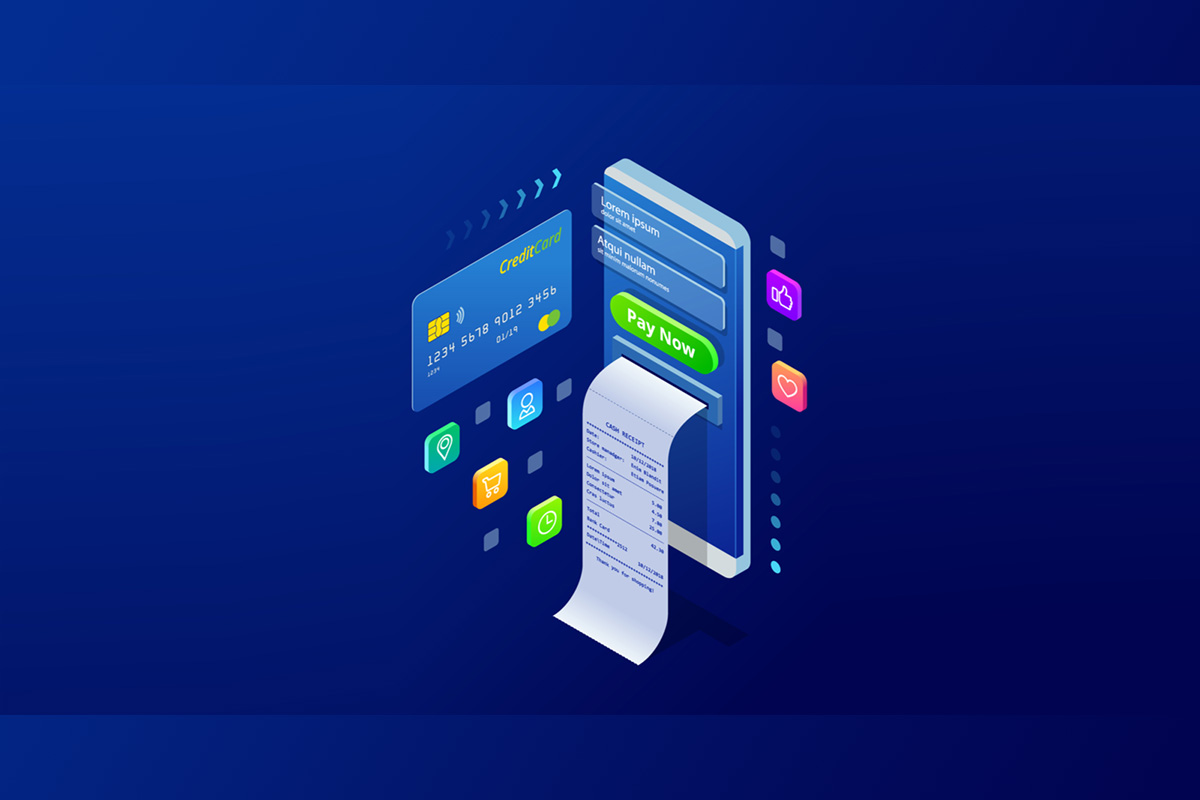 Reading Time:
2
minutes
Mastercard and Paysafe announced the integration of Mastercard Send into Paysafe's payments platform, enhancing the payout capabilities offered to Paysafe's merchant customers in the UK and EU. The addition of Mastercard Send is the latest extension of the ongoing global relationship between the two companies which supports multiple Paysafe products and services.
Mastercard Send enables people and organisations to send and receive money around the world in near real-time. It is designed to help banks, businesses and digital players modernise the way they send payments, giving people access to funds with speed, choice and security wherever they interact.
The addition of Mastercard Send supports Paysafe in offering its merchant base a fast, tried and tested international and domestic payout service. This is key for speed of settlement particularly for small businesses or those in specialised industries such as insurance, marketplaces and e-commerce or gaming. Mastercard Send enables funds to be sent quickly and securely to cards, bank accounts and mobile wallets.
Scott Abrahams, Senior Vice President Business Development, United Kingdom and Ireland SIP at Mastercard, said: "In a climate where the adoption of digital payments has grown exponentially, we're committed to supporting businesses in their ability to send money internationally, quickly and securely. We value our ongoing relationship with Paysafe by offering Mastercard Send as part of the suite of payment solutions available via Paysafe's single API connection."
Paulette Rowe, CEO of Integrated and Ecommerce Solutions at Paysafe, said: "Mastercard Send offers a truly fast and reliable outgoing fund settlement option, so we are pleased to offer this innovation to our merchants. As part of our customer-centric approach and deep expertise in specialised industries, we understand the pressures our merchants face in offering customer payouts at speed. By offering Mastercard Send we are further enhancing the tailored approach which we provide to businesses internationally as well as delivering multiple methods of payment."
Great Response at the Third NOVOMATIC Company Day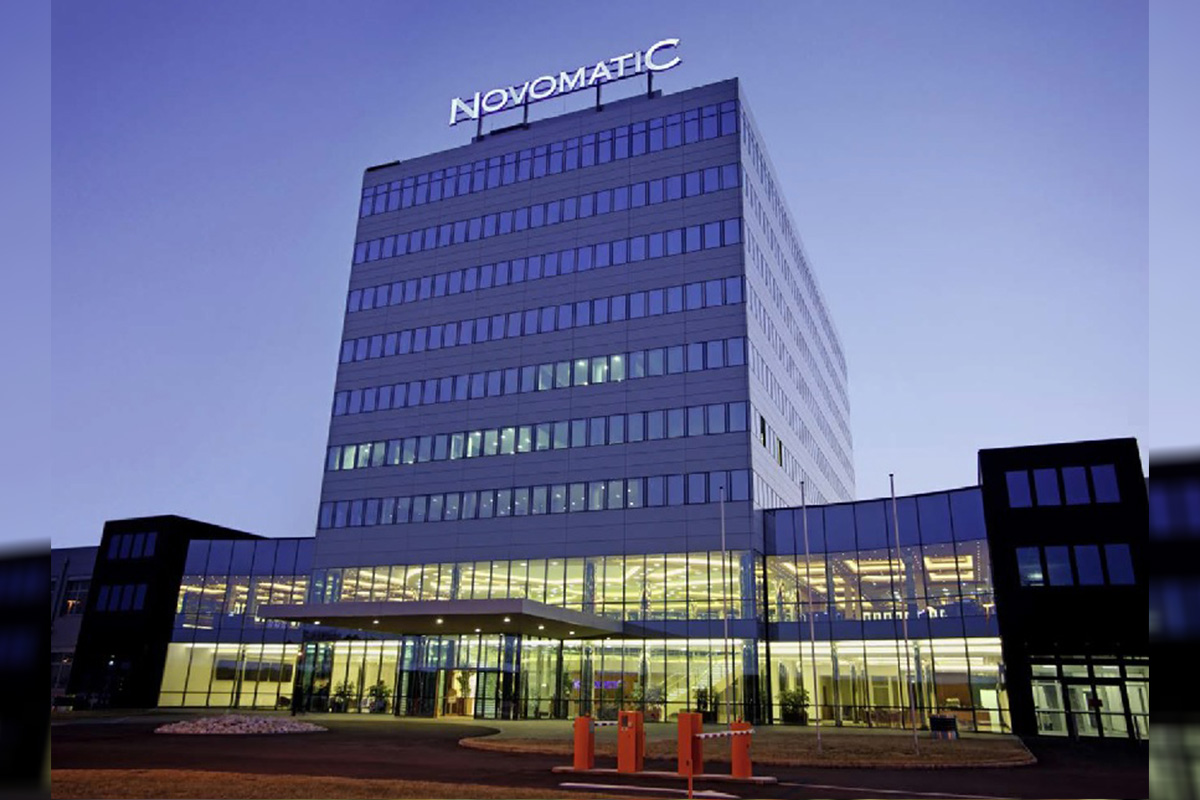 Reading Time:
< 1
minute
The pandemic has once again shown that health is the highest good, and workplace health promotion brings numerous benefits for employees and employers alike. NOVOMATIC therefore recently invited all employees at its headquarters in Gumpoldskirchen to a Health Day. The anticipation for the already third NOVO-Company Day was great, as due to COVID hardly any events could be held lately.
Ryszard Presch and Johannes Gratzl, the Executive Board of NOVOMATIC AG, welcomed the employees in bright sunshine on the premises of the group headquarters: "The last two years were very challenging for all of us. We have learned once again that above all our health is the most important thing. With the NOVO Company Day, we would like to sincerely thank all our employees for their extraordinary commitment and at the same time further promote awareness of health and safety in the workplace. After all, if the employees are doing well, the company is doing well too."
The correlation between employee health and corporate success was also emphasised by the mayor of the town of Gumpoldskirchen, Ferdinand Köck: "Healthy and satisfied employees are the added value of a company. Everyone benefits from the resulting corporate success, including, of course, the community of Gumpoldskirchen."
After the ceremonial opening, a wide range of offers were open to the employees – from lectures on stress reduction or burnout prevention to numerous outdoor and indoor stations such as spine screening, running shoe analysis, a first aid refresher, fire extinguishing training to sports stations such as basketball or an e-bike test station and an extensive health street. A raffle with many great prizes rounded off the programme.
The enthusiastic feedback from the employees confirmed the success of the NOVO-Company Day and reinforces NOVOMATIC's intention to continue this event tradition in the future.