How NFTs are changing the gambling industry: Flamingo Casino Club case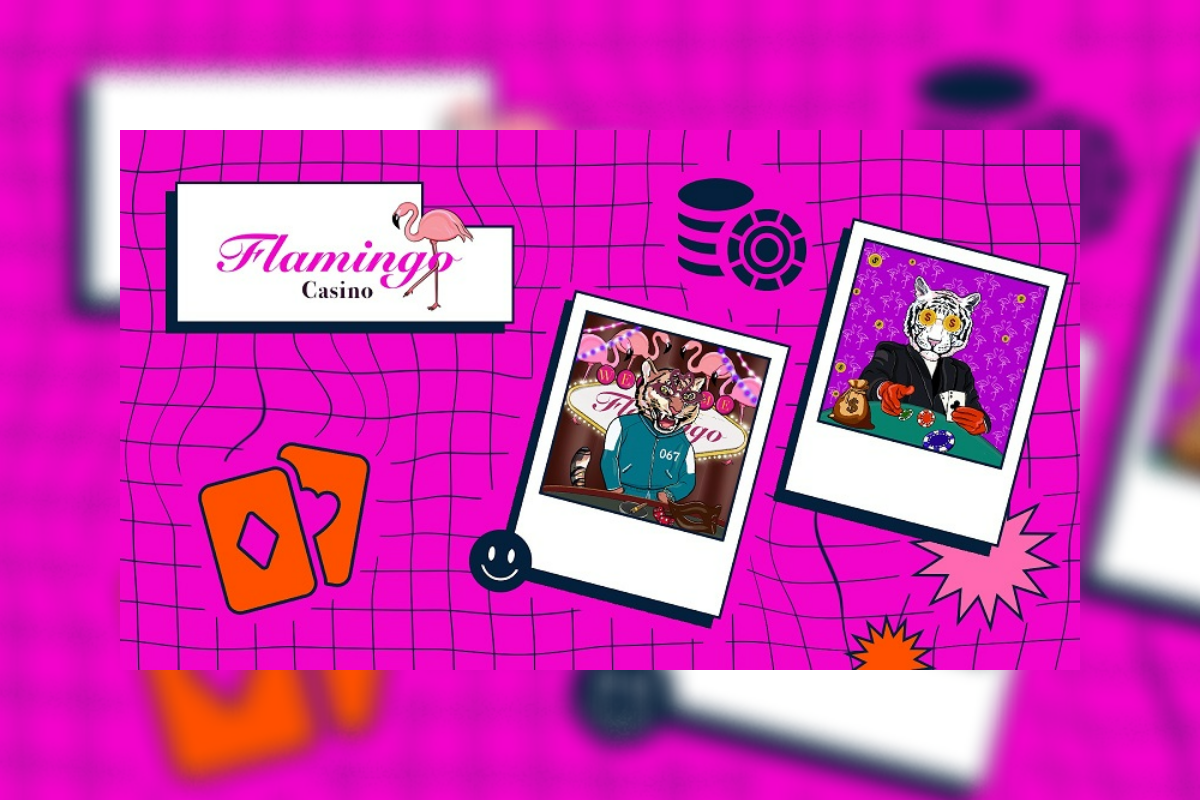 Reading Time:
2
minutes
As the global pandemic has forced regular gaming-enthusiasts to move online, new opportunities for the virtual, NFT-powered future have been created. Only recently, the company Evolution Gaming started using CryptoPunks, the famous NFT collection, as slot machine prizes. According to their press release, CryptoPunks will be used for their "NFT Megaways" game.
Now, the newly-created Flamingo gaming project is a good example of how NFTs are set to revolutionize this industry.
What is the Flamingo NFT Project? 
Flamingo club is an NFT virtual gaming project. The green light was given on January 21, 2022. The company is planning to build gaming facilities in a partnership with one of the oldest industry representatives in Las Vegas. Further, an entertainment center, a sports arena with a hockey team, golf courses, and horse racing in the Sandbox metaverse are also in the works. It is led by experienced industry leaders: David Aaronson, lawyer, and Vice-President of a large financial company and Waldo Lorenzo, a manager.
Importantly, every Flamingo club NFT holder will get a share of the profits generated in the Flamingo gaming club.
In terms of the numbers, the Flamingo club is made up of 11111 unique hand-drawn NFTs that are generated from over 300+ traits, increasing their rarity. As a rarity expert explains: "Rarity drives a large part of the economy around collectible NFTs and produces excitement. Rarity helps drive demand in an NFT project and diversifies a project by offering different levels of traits and utility." All the cards can be purchased on OpenSea.
What are the use cases and benefits?
Examples of games and other entertainment that will be available on Flamingo include, but are not limited to, Blackjack: Of all the table games, there is none more classy than Blackjack, also known as 21, Roulette: The purest game of chance, roulette gives players a chance to test their luck by picking numbers on a wheel, choosing from 1 to 36, with a 0 and 00, or Mini-Baccarat: a casual, fun way to play this sophisticated high-limit classic. Users can bet on the "Player" or the "Banker". Whichever hand comes closest to 9 is the winner.
Apart from the wide collection of games, all Flamingo NFT holders will participate in draws. The prizes are significant, and include 150.000$ for 5 NFT holders, 10.000$ for 20 NFT holders, 10 Tesla's model 3 for 10 NFT holders, and 200 Apple iPhones 13 for 200 NFT holders. The chances of winning are more than just a statistical probability.
Above all, NFTs are revolutionizing the way money can be made. Gaming houses usually have the odds stacked in their favor for all games, although the house edge does vary on each one. So the house always wins. With Flamingo club, the user is the house, and is set to make returns on their investment from the share of profits made by the club (80% of the profits will be distributed). It is a safe way to make passive income from different activities without participating in them; without the risk of losing your own assets. It is a different way of doing business and participating in this sector.
The covid-fuelled rise in the industry was just the beginning. Nowadays, NFT projects are targeting this sector specifically, setting the tone for future developments. The growth potential is enormous, and with projects like Flamingo, users can find new ways of making money as passive income with low risk and no strings attached.
Gambulls NFT Will Disrupt Online Gambling Forever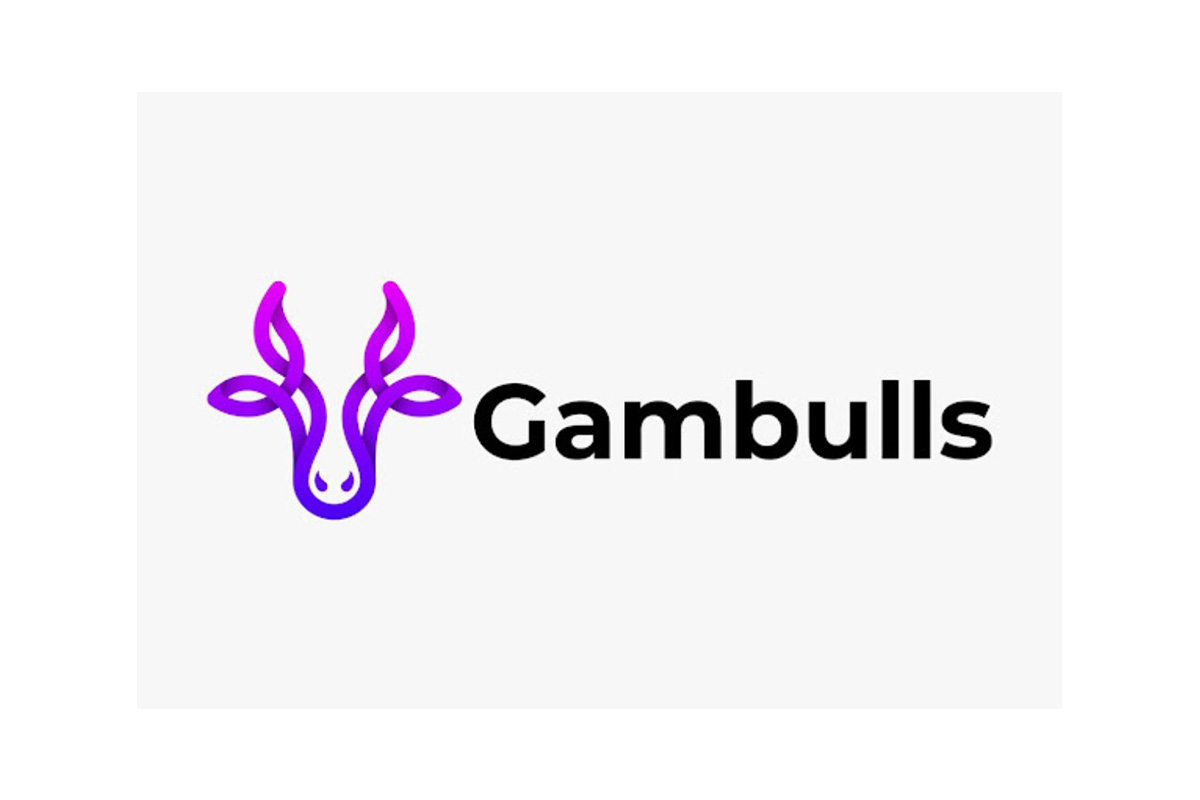 Reading Time:
2
minutes
Gambulls, an online crypto casino, is making a bold move by combining online gambling with NFTs. They will be releasing 6673 NFTs later this month, March 31, 2023 on Magic Eden.
The aim for the NFT release is to raise funds to fuel the growth of Gambulls to increasingly dominate the online gambling market share. However, the Gambulls NFT will offer far more than just a pretty JPEG for social signalling. Gambulls NFT's will posses considerable utility to be taken advantage of by the owner. This includes free weekly cash prizes, rakeback, bonuses, engage-to-earn program from the platform and many other exclusive benefits on Gambulls.
Given the huge size of the Gambulls community, combined with fans and followers of Jelly Co, an initial NFT buyer wouldn't have a hard time selling them at the secondary market. Die-hard fans of Gambulls NFT, though, would hold on to it for the long term, as they can enjoy the NFT's amazing utility.
Gambulls NFTs work similarly to a membership card with smart contracts that guarantee their utility and value. This makes the NFT incorruptible and reliable to the holders for providing the promised benefits.
The Gambulls NFT collection has a verifiable number of minted NFTs. The collection comprises 6673 Bulls, including 7 Legendaries.
The value of an NFT can be determined by how likely it is for one to hold a certain amount of traits. For example, among the 6673 NFTs, perhaps only a handful of them posses the green eye colour. This makes the green eyed Bulls rarer and a prized possession for NFT collectors to pay for.
By utilizing NFT's, Gambulls will not only raise capital but also reinvest said funds back into the community by offering those incentives.
The NFT marketplace will be built with a strong focus on community, providing users with tools for social interaction, curation and NFT discovery. Greater accessibility, convenience and exciting opportunities will be granted to those involved in the NFT marketplace.
Gambulls NFTs will go hand-in-hand with the Gambulls NFT Marketplace, which will be developed much later after the NFTs are released. The marketplace will employ three major blockchains — Ethereum, Polygon and Solana. This allows users to easily switch between networks, explore a wide range of NFTs, and make purchases with their preferred cryptocurrencies that are network-compatible.
The NFT marketplace will be built with a focus on community, providing users with tools for social interaction, curation and NFT discovery. Greater accessibility, convenience and exciting opportunities will be granted to those involved in the NFT marketplace.
Finally, the raised capital will put into motion the anticipated Gambulls Metaverse. Gambulls NFT holders will control a unique avatar to mingle with other users and play online games together, in real time.
Never again will players need to allocate time for traveling to a physical establishment, dress up, pay for overpriced refreshments and stay at a hotel when they can simply lounge in their own private domicile.
Singapore Gambling Regulatory Authority to Crack Down on Use of Crypto Assets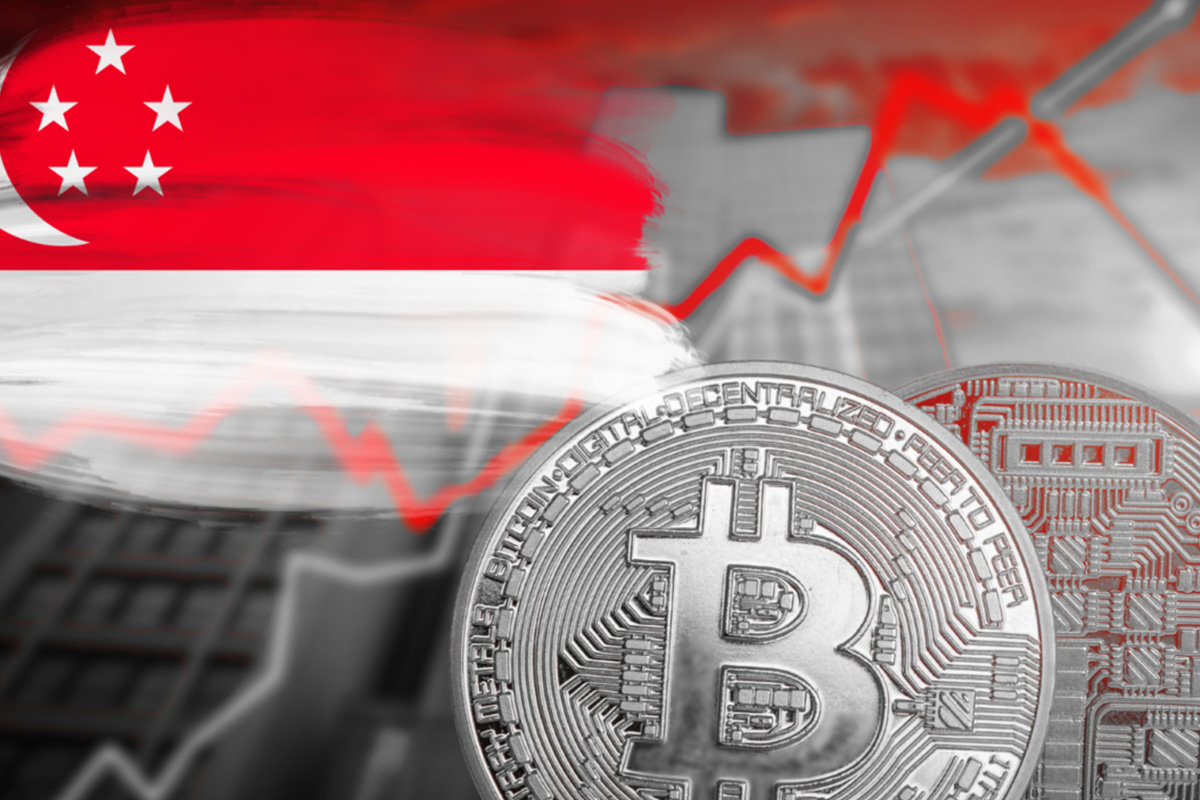 Reading Time:
3
minutes
Singapore's new gambling regulator, the Gambling Regulatory Authority (GRA), announced it has no plans to legalise the use of cryptocurrency within its land-based gaming industry as it continues to explore the use of crypto across video game and social gaming platforms.
In what appears to be a continuation of Singapore's general opposition to the introduction of cryptocurrency across broader society, GRA General Counsel Albert Yeo told a regulatory gathering in Sydney last week that crypto was one of the key issues the regulator is currently examining – particularly as it applies to new technologies.
However, there are no plans to allow the use of cryptocurrencies within Singapore's two integrated resorts – Marina Bay Sands and Resorts World Sentosa.
"I think for the casinos there is no real appetite," Yeo said during the Regulating the Game conference. "It is a very volatile in terms of its revenue stream.
"Internally the idea is to just not allow it to begin with or to even allow it into the door. The moment you start even entertaining [the idea] you know it will be difficult to stop.
"I'm not sure if there is any legislative framework that would allow us to do it anyway but we are looking into it and seeing where it is creeping in and making sure it doesn't invade the casinos in Singapore."
Established last year to replace the former Casino Regulatory Authority (CRA), the new GRA – with a remit to oversee the entire gambling landscape in Singapore – is specifically designed with technology in mind. When it took charge on 1 August 2022, Singapore's Ministry of Home Affairs said the GRA "allows the Government to more effectively stay ahead of technological and gambling trends, respond more adequately to emerging gambling products, and take a more holistic and coherent approach to gambling policies."
According to Yeo, cryptocurrency "is one of the main things we are currently looking at" given the challenges regulators face in tracking blockchain transactions, although much of its attention is now focused on the online space – specifically the use of crypto in video or social gaming.
"We know it is a new space and we are engaging the developers themselves, trying to understand what the products mean," Yeo said.
Pointing to one popular online product called "Axie Infinity" – a blockchain-based game in which players can trade NFTs and earn RAT (Rare Antiquities Token) currency – Yeo explained, "The thing we are grappling with is whether that is money, money equivalent or anything of value.
"Typically if it is in-game we won't worry about it, but the trouble [with players earning cryptocurrency] is that it is very easy for them to just take it out and put it on exchanges.
"So we are engaging the developers – Singapore is trying to encourage game developers in Singapore but we are also looking at what is the future of cryptocurrency and where all these games are going. Do we have a good handle yet on where this is going?"
Singapore's broader reluctance to regulate the trading in or use of cryptocurrencies currently extends to a ban on advertising by crypto exchanges, with the Monetary Authority of Singapore issuing a statement last November following the high-profile collapse of global exchange FTX in which it said, "The most important lesson from the FTX debacle is that dealing in any cryptocurrency, on any platform, is hazardous.
"Crypto exchanges can and do fail. Even if a crypto exchange is licensed in Singapore, it would be currently only regulated to address money-laundering risks, not to protect investors. This is similar to the approach currently taken in most jurisdictions.
"Further, even if a crypto exchange is well-managed, cryptocurrencies themselves are highly volatile and many of them have lost all value. The ongoing turmoil in the crypto industry serves as a reminder of the huge risks of dealing in cryptocurrencies."
Lucidia: Empowering Users and Creating a Better World Through Gaming and Cryptocurrency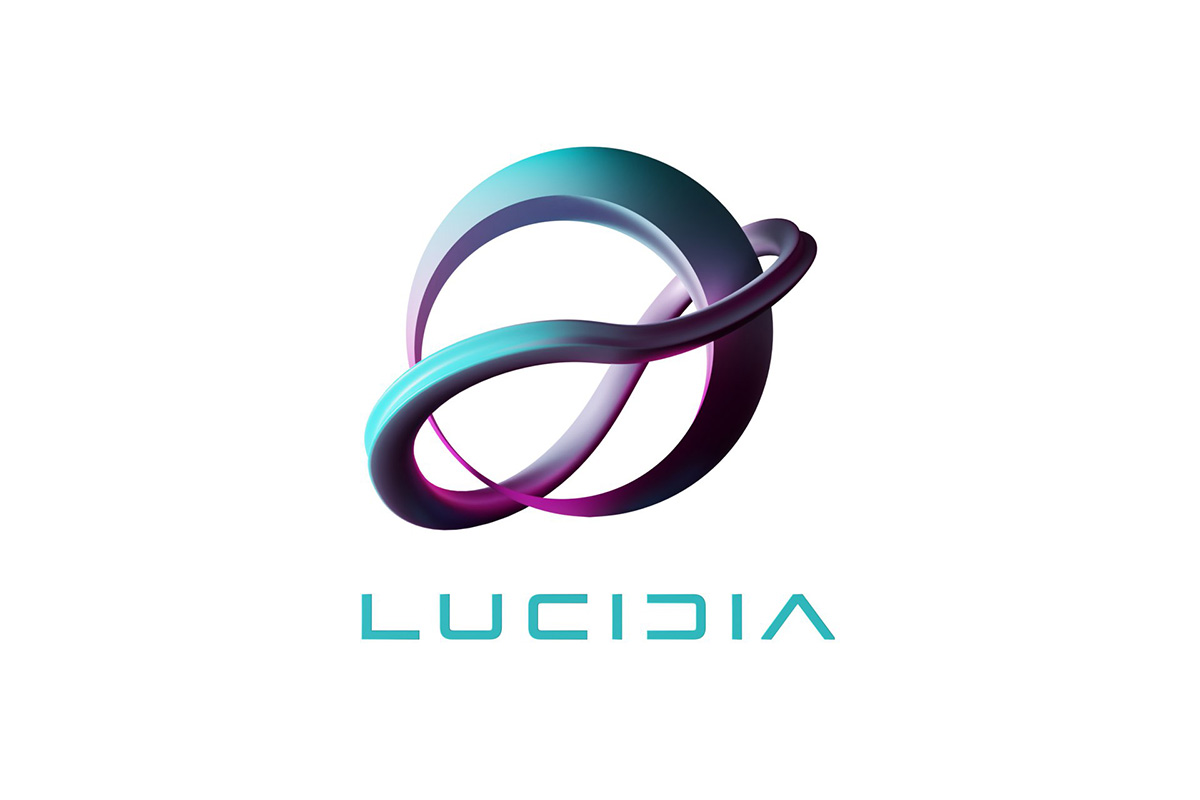 Reading Time:
2
minutes
Lucidia is on the cutting edge of the digital society revolution, offering an unparalleled metaverse experience that combines blockchain technology, artificial intelligence and gaming. With its recent Ask Me Anything (AMA) session with Binance on the Binance Live app, Lucidia has generated a huge amount of buzz within the crypto and gaming communities, and for good reason.
During the AMA, Lucidia's CEO Adel Khatib discussed the platform's unique approach to creating a dynamic and immersive gaming experience that empowers users and creates a sustainable and profitable ecosystem for both users and investors. With the use of the LUCIDA token, players can engage in transactions within the game, including purchasing in-game assets, tickets and profile upgrades. The team has also planned exclusive benefits for token holders, such as VIP chat access with the development team and VIP area entry on the map.
But Lucidia is not just about gaming and cryptocurrency. The platform is committed to making a positive impact in the world, as demonstrated by its recent donation to rebuild Turkey after a devastating earthquake. Additionally, the company has enabled a $5000 USDT fund for Learn to Earn, a programme that allows people in Turkey to learn and earn through the Lucidia platform.
Lucidia's AI infrastructure and AI NFTs offer an immersive and personalised experience for users, providing endless possibilities for those interested in gaming, education, fitness and other digital experiences. The platform's advanced customisation tools allow users to create their own unique avatar and virtual space, giving them total control over their digital experience.
For those looking to get involved with Lucidia, the company is currently offering a presale with exclusive benefits, including discounted tokens, free giveaways and extra bonuses. Joining the Lucidia community is also a great way to connect with people from around the world and experience the future of virtual reality.
Lucidia is not just a game or a cryptocurrency platform. It is a next-generation metaverse that empowers users, creates a sustainable and profitable ecosystem, and makes a positive impact on the world. With Lucidia, the sky's the limit, and users can unlock their full potential in the ultimate metaverse experience.