How NFTs are changing the gambling industry: Flamingo Casino Club case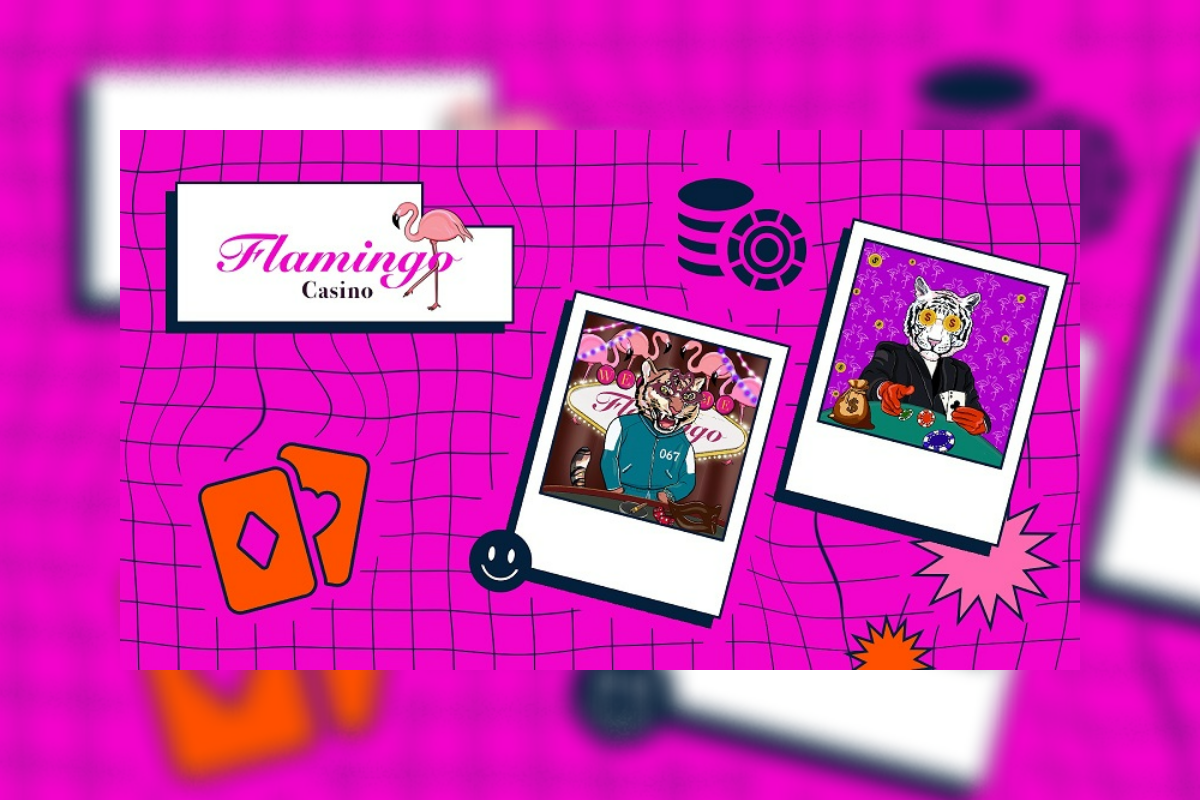 Reading Time:
2
minutes
As the global pandemic has forced regular gaming-enthusiasts to move online, new opportunities for the virtual, NFT-powered future have been created. Only recently, the company Evolution Gaming started using CryptoPunks, the famous NFT collection, as slot machine prizes. According to their press release, CryptoPunks will be used for their "NFT Megaways" game.
Now, the newly-created Flamingo gaming project is a good example of how NFTs are set to revolutionize this industry.
What is the Flamingo NFT Project? 
Flamingo club is an NFT virtual gaming project. The green light was given on January 21, 2022. The company is planning to build gaming facilities in a partnership with one of the oldest industry representatives in Las Vegas. Further, an entertainment center, a sports arena with a hockey team, golf courses, and horse racing in the Sandbox metaverse are also in the works. It is led by experienced industry leaders: David Aaronson, lawyer, and Vice-President of a large financial company and Waldo Lorenzo, a manager.
Importantly, every Flamingo club NFT holder will get a share of the profits generated in the Flamingo gaming club.
In terms of the numbers, the Flamingo club is made up of 11111 unique hand-drawn NFTs that are generated from over 300+ traits, increasing their rarity. As a rarity expert explains: "Rarity drives a large part of the economy around collectible NFTs and produces excitement. Rarity helps drive demand in an NFT project and diversifies a project by offering different levels of traits and utility." All the cards can be purchased on OpenSea.
What are the use cases and benefits?
Examples of games and other entertainment that will be available on Flamingo include, but are not limited to, Blackjack: Of all the table games, there is none more classy than Blackjack, also known as 21, Roulette: The purest game of chance, roulette gives players a chance to test their luck by picking numbers on a wheel, choosing from 1 to 36, with a 0 and 00, or Mini-Baccarat: a casual, fun way to play this sophisticated high-limit classic. Users can bet on the "Player" or the "Banker". Whichever hand comes closest to 9 is the winner.
Apart from the wide collection of games, all Flamingo NFT holders will participate in draws. The prizes are significant, and include 150.000$ for 5 NFT holders, 10.000$ for 20 NFT holders, 10 Tesla's model 3 for 10 NFT holders, and 200 Apple iPhones 13 for 200 NFT holders. The chances of winning are more than just a statistical probability.
Above all, NFTs are revolutionizing the way money can be made. Gaming houses usually have the odds stacked in their favor for all games, although the house edge does vary on each one. So the house always wins. With Flamingo club, the user is the house, and is set to make returns on their investment from the share of profits made by the club (80% of the profits will be distributed). It is a safe way to make passive income from different activities without participating in them; without the risk of losing your own assets. It is a different way of doing business and participating in this sector.
The covid-fuelled rise in the industry was just the beginning. Nowadays, NFT projects are targeting this sector specifically, setting the tone for future developments. The growth potential is enormous, and with projects like Flamingo, users can find new ways of making money as passive income with low risk and no strings attached.

Which altcoins can you use for gambling when bitcoin is crashing?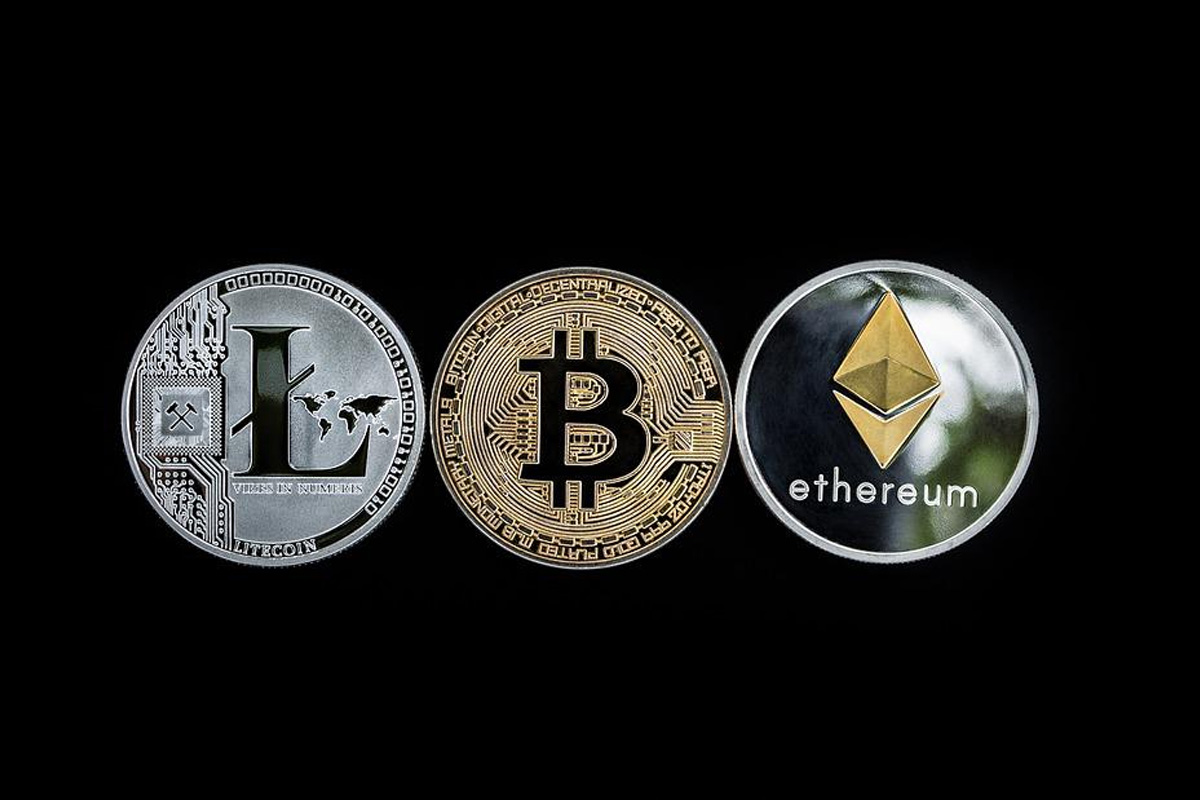 Reading Time:
2
minutes
Since the advent of online betting, Bitcoin has been the preferred cryptocurrency. Time, however, is evolving. In the first quarter of 2022, its share fell dramatically. This week alone, Bitcoin's value dropped by 15% over 24 hours, reaching its lowest point since December 2020. And this, according to experts, is tied to the increased interest in Ethereum and Litecoin, the second-leading cryptocurrencies. Their respective market capitalizations have increased by 3.45% and 2.95%.
What to expect for crypto betting in 2022?
According to the research, it is expected that cryptos would see growth, albeit with adjustments to coin share. And the diversity of cryptocurrencies used for betting will be a major trend.
But what is an altcoin, and which one can you use for gambling when bitcoin is crashing?
What is an altcoin?
The word "altcoin" gained popularity in 2017 when hundreds of different Bitcoin alternatives appeared on the market. However, by 2022, most of the top 100 cryptocurrencies will no longer be Bitcoin alternatives. Today, the market is flooded with new applications and products, some vastly different from others. With millions of cryptocurrencies already in circulation, it's hard to keep up with everything that's going on in the market.
In short, altcoins are non-Bitcoin cryptocurrencies. However, some are popular, with technological improvements that set them apart from Bitcoin. And there are several reasons why players prefer altcoins over Bitcoin. Let's find out some of them below.
Why using altcoins for online gambling is a good idea?
There are many good reasons for gamblers to use altcoins. Here are some of them:
When compared to other coins, gambling with bitcoin can be expensive. Bitcoin is the most expensive coin right now (even though recently it has crashed seriously) and can be costly to buy compared to Ripple and Litecoin. They cost less.
Unlike Bitcoin, sending altcoins like Ethereum to online casinos for transactions is faster. In addition, some altcoins have added features that help transactions go faster.
Some altcoins can be used as an investment tool because their value keeps increasing. Because of this, investors buy a lot of altcoins to increase their chances of making money.
So, which are the most popular altcoins?
The following are some of the most popular altcoins used by online gamblers in the industry, especially when Bitcoin suffers its worst times.
Top gambling altcoins
Ether (ETH) – Popular cryptocurrencies are ranked by market capitalization, and Ethereum is the second-largest after bitcoin. In addition, Ethereum transactions move quickly, mainly when depositing money to online casinos.
Dogecoin (DOGE)– Even though it was made from an internet meme, the coin has become more prevalent in recent months. And casinos love it.
Litecoin – With quicker transaction speeds and cheaper costs than Bitcoin, Litecoin is undoubtedly one of the best options for gambling, particularly after a Bitcoin meltdown.
Conclusion
For the final remarks, we would like to point out that while Bitcoin struggles to regain its former glory, you can save time. Select one of the various altcoins and play freely in any crypto casino, like FortuneJack, where you can find the most exciting gambling atmosphere.
Cloudbet is Giving Away $10,000 to Celebrate the Return of European Soccer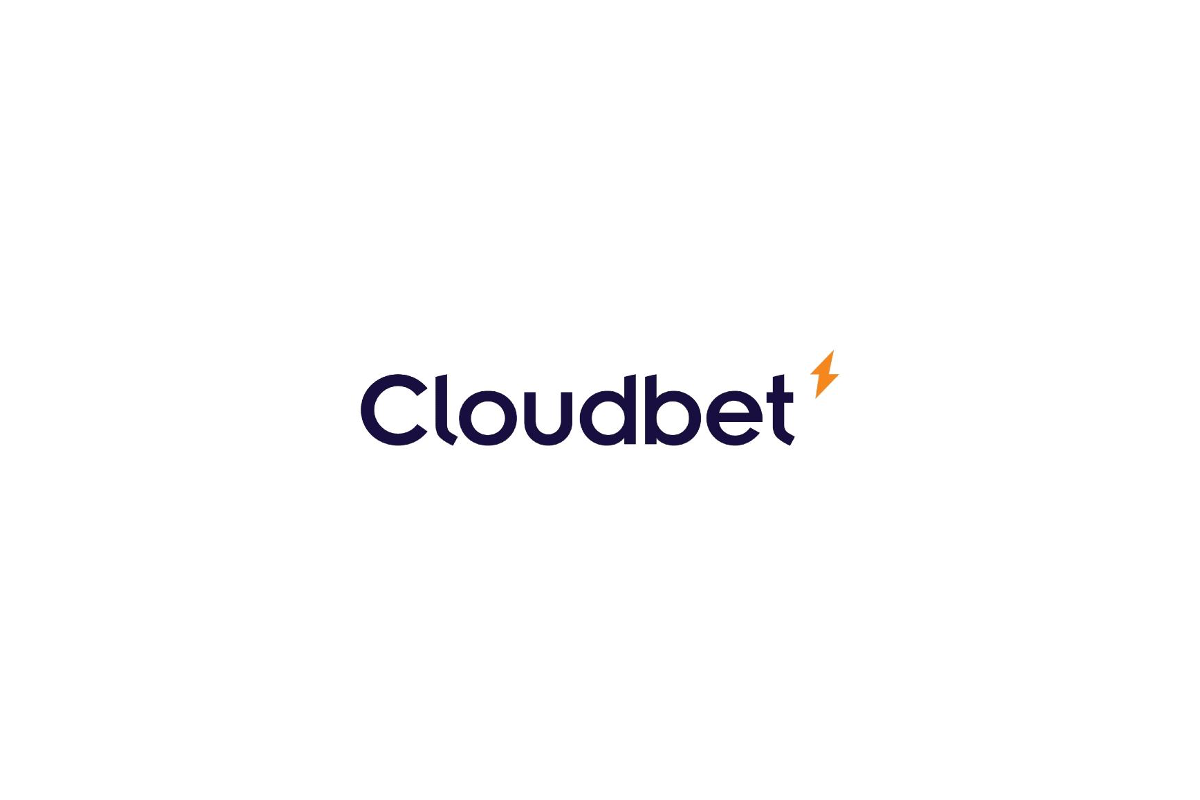 Reading Time:
2
minutes
The soccer season is back! To celebrate, Cloudbet has $10,000 worth of USDT to give away to 10 lucky soccer bettors this month.
The pioneering crypto betting site will choose 10 customers at random who bet on any of the top 5 leagues (English Premier League, La Liga, Bundesliga, Ligue 1 or Serie A) from August 1-14. Each will win an equal share of the prize pool— $1,000 of the US dollar stablecoin.
Cloudbet offers all popular markets for the five leagues for customers to bet on quickly and safely via bitcoin and 17 other cryptocurrencies. By choosing to bet with crypto, users see faster transactions, lower fees and enhanced privacy on a decentralized system while enjoying the thrill of live-in play betting on their favorite teams.
The EPL is set to return on 5th August, with back-to-back defending champion Manchester City looking to claim their fifth title in six seasons. They enter the 2022-23 season as favourites, while Liverpool, Tottenham Hotspur and Chelsea head the rest of the field in the EPL who aim to dethrone Kevin De Bruyne, Erling Haaland and their teammates.
The English Premier League is heralded as the most competitive league in soccer, providing three of the last four UEFA Champions League finalists in the past two years. Besides the winner's market, Cloudbet customers are able to bet on a wide range of outrights including who will end up bottom on Christmas Day, who will eventually get relegated, Top Goalscorers by club, and a huge range of others.
The Bundesliga starts on August 5th, with Bayern Munich as strong favourites to win. Ligue 1 launches in France the following day. Serie A and La Liga begin the following week on August 13th and 14th, respectively.
Crypto SNACK Secures $50M Investment Commitment from GEM Digital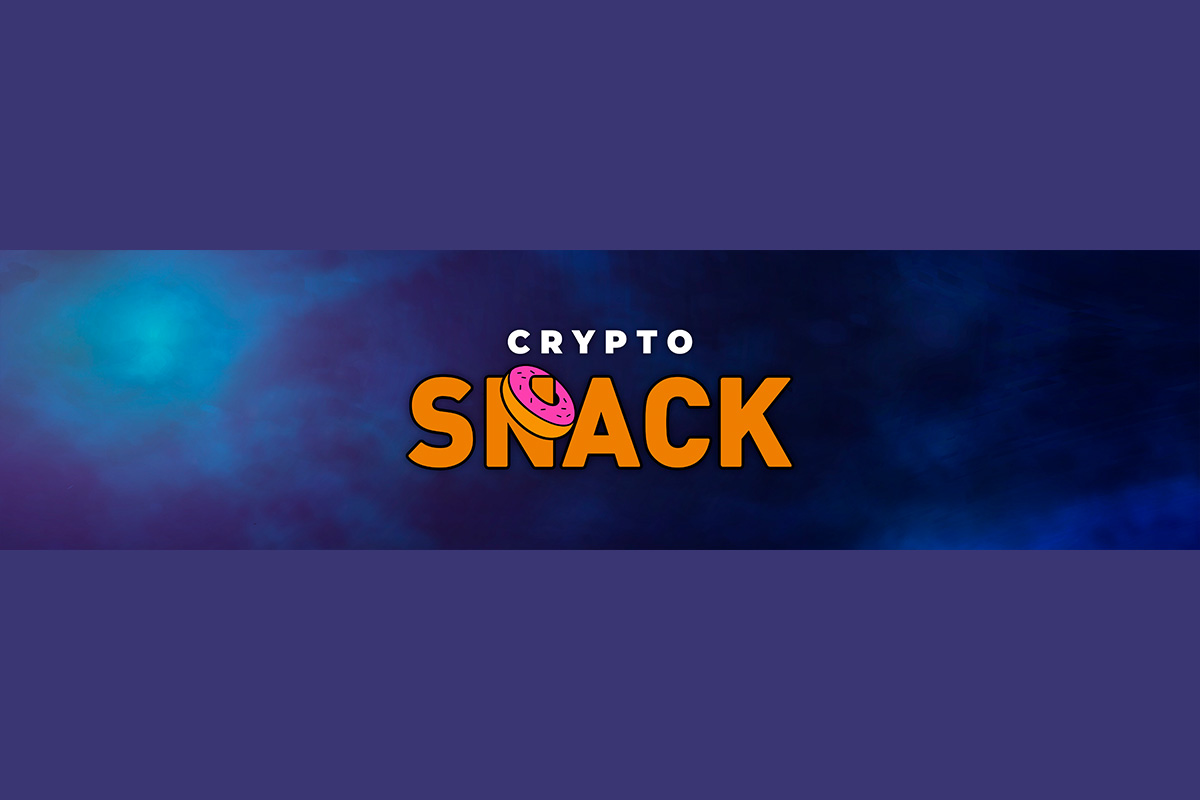 Reading Time:
< 1
minute
Leading iGaming token Crypto SNACK has secured a $50 million investment commitment from GEM Digital Limited, a digital asset investment firm that actively sources, structures and invests in utility tokens listed on over 30 CEXs and DEXs worldwide.
Earlier this year, Crypto SNACK partnered with RCD Espanyol, making the team the first La Liga club to accept payments in cryptocurrencies, the first of many future partnerships designed to bring the efficiency of digital assets further into the world of sports, entertainment and beyond by onboarding crypto payments for real-world experiences.
The company plans to invest its new funding from GEM into further connectivity with top crypto exchanges, add to its growing portfolio of global professional sports partnerships, as well as continue to build out its blockchain technology and infrastructure.
"Together we are taking the right steps for #SNACK to become the #1 token in the iGaming industry. This investment will further accelerate our plans to make the future of decentralised finance possible," Stuart Morrison, CEO of Crypto SNACK, said.