Entain to Enter the Metaverse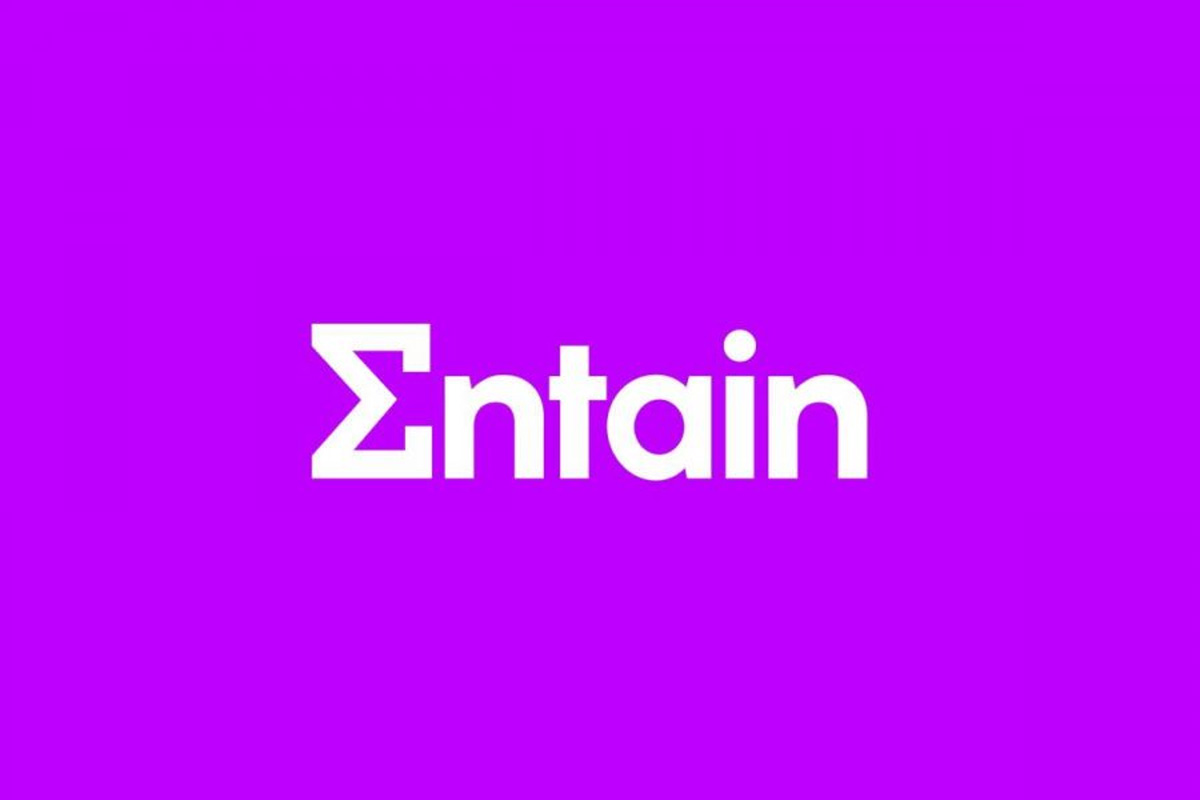 Reading Time:
3
minutes
Entain have had great success in the gambling industry. They own companies such as Ladbrokes, Coral and Bwin but are always looking for new ways of making money. One new area they wish to expand into is the metaverse.
They have announced plans to create immersive experiences with both virtual reality (VR) and augmented reality (AR). This will be for not just the sports betting industry but also the gaming business too.
The betting giants plan to invest $133 million into a centre that will have the task of building immersive experiences for their customers. All of this has the aim of turning Entain into a metaverse pioneer.
If this is something that appeals to you, it's a good idea to read a metaverse sports betting guide before registering accounts.
Ennovate will be a "global innovation hub" and innovation is the key word there. The sports betting and gaming industry is such a competitive one. Those who don't come up with innovative ideas are going to be left behind.
The $133 million investment will be used to back start-ups and develop applications for NFT's (non-fungible tokens), VR and AR. A real triple threat that should produce big profits for the betting company.
Jette Nygaard-Anderson is the CEO of Entain. Speaking about the plans to move into the metaverse, she said: "We want to lead the way with new, exciting products and experiences for customers and use our cutting-edge technology to pioneer innovations in sport, gaming and interactive entertainment for the metaverse."
The CEO added that the company wish to use their position as a global technology leader to "help drive innovation more widely. Working with partners around the globe, Ennovate will demonstrate how Entain's industry-leading technology can both revolutionise experiences for consumers and deliver real benefits to society."
The first Ennovate lab will be at Charterhouse Square, Farringdon in London. It is due to open in Spring of this year and host members of the Entain innovation technology team. The company has also announced that Verizon, BT and Theta Labs will be partnering with them on this project.
The lab will have cutting-edge technology that will be used to create a unique environment for the work ahead. There will be new entertainment products developed for the metaverse, allowing player to interact in a computer-generated environment.
This will include an Experience Zone where new immersive experiences in gaming, interactive and sports entertainment can be tried out. All of this will help Entain achieve their goal bringing to life the most exciting experiences in immersive sport, gaming, and interactive entertainment. With the help of their partners, Entain believe this ca be achieved at a greater speed.
It was last October when interest in the metaverse began to see considerable growth. That's when Facebook decided to change their corporate name to Meta. There has been great interest on Wall Street too. The estimates by Goldman Sachs and Morgan Stanley is that the metaverse may well be an $8 trillion investment opportunity. You can see why companies such as Entain are preparing to enter the metaverse. It's a gamble that looks likely to make huge profits.
The gaming industry has made massive advances in recent decades. The arrival of the internet led to the creation of online sportsbooks and casinos. Then came the huge advancements in phone technology. That led to players being able to enjoy gaming experiences on their mobile phones wherever and whenever they wanted.
Now the metaverse is the next step forward. Virtual worlds allow players so many opportunities. They can own, build and make cash from the gaming experiences that they have. Wearing those headsets may make you look a bit foolish but there is a great time to be had when they are being worn.
Both VR and AR technology gives players a way to become totally immersed in the games that they are playing. They can enter virtual worlds and use avatars to explore them.
This continues the success that the company has had. Recent years have seen Entain expand into the US gambling industry. That has been totally changed since the groundbreaking ruling by a US Supreme Court judge three years ago.
Now individual states can decide whether or not to legalize gambling. Many have done so and gambling companies such as Entain have been able to expand the American side of their business by partnering with US companies to launch online sportsbooks.
This move into the metaverse comes at a time when a recent study found a clear link between betting and gaming. Esports continues to grow in popularity around the globe so it's clear to see why Entain are moving in this direction. "This is what people want" says Dom Grounsell, deputy director of digital at Entain, so that's what they intend doing.

Pinnacle Solution agrees blockchain partnership with Azuro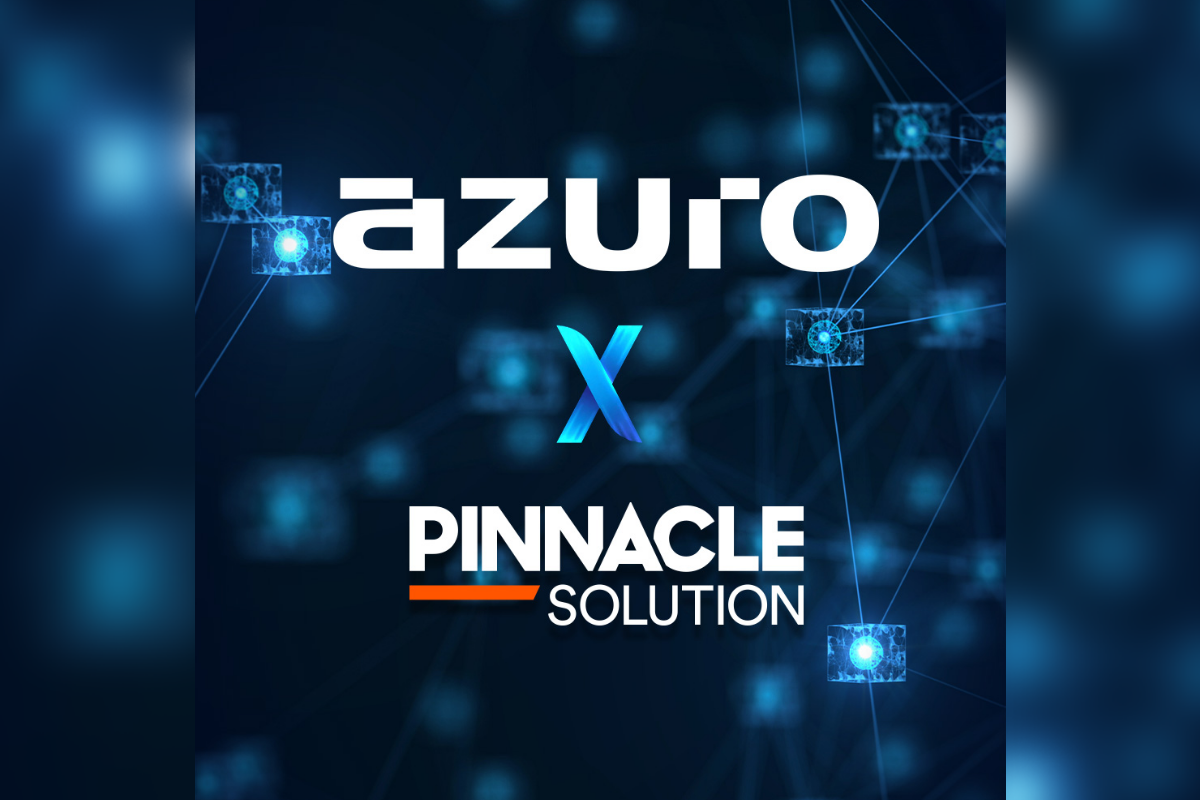 Reading Time:
2
minutes
Pinnacle Solution, the award-winning sports betting supplier, has agreed a pioneering data partnership with decentralised betting ecosystem Azuro.
The award-winning sports betting supplier will provide Azuro with its market-leading sports and esports prices, with the feed available to front-end operators connected to Azuro's blockchain protocol.
The Azuro protocol, capable of deployment on multiple blockchains, facilitates interactions between independent data and liquidity providers, and operators. This network then delivers thousands of liquid betting markets to end users in a trustless manner with the clean UX expected from successful web 3.0 use cases.
As one of the Azuro protocol's first data providers, Pinnacle Solution will be pivotal in delivering its benchmark pricing capabilities across global sporting events to users, with all activity on the front and back-end processed on-chain in a secure, seamless fashion.
Rohini Sardana, BD Director at Pinnacle Solution, said: "We've been advancing trading standards in sports betting for over two decades and always have an eye on technologies that will shape the future of our success and the wider industry.
"This partnership with Azuro is a prime example of how blockchain can take our sector forward. We're excited to integrate our prices into the ecosystem and to deliver a multi-jurisdictional user base of decentralised bettors our world-class prices."
Paruyr Shahbazyan, Azuro Protocol's Core Contributor, commented: "As the first truly viable decentralised sports betting solution, it's only right that we want the biggest names in sports betting to connect to Azuro. The partnership with Pinnacle gives us the best feed and prices out there, while keeping betting markets fully transparent, open, and trustless, which gives bettors the peace of mind that no intermediaries are controlling their funds.
"Pinnacle Solution's data feeds will be a significant boost for the network of front-end operators connected to Azuro, as well as their users, and we can't wait to kick off the partnership and push blockchain betting further into the mainstream."
Azuro is available for providers and operators to utilise now, with Pinnacle Solution's feed set to go live in the coming weeks.
Torque Squad ready for MotoGP debut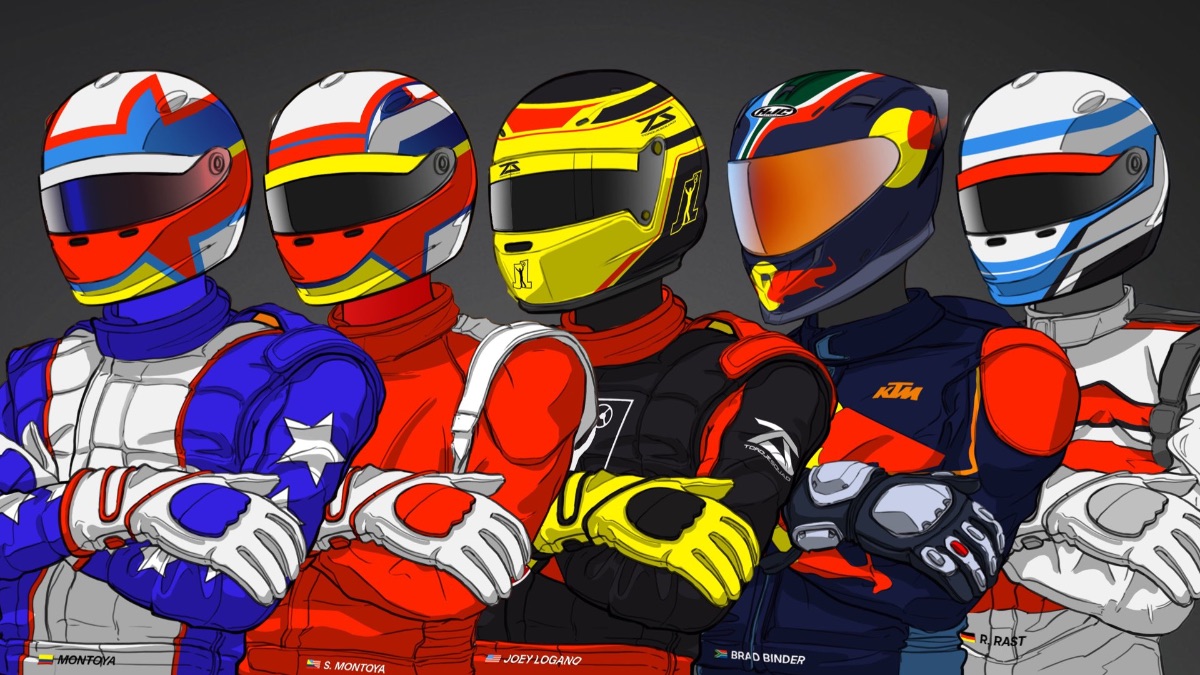 Reading Time:
2
minutes
The Torque Squad, part of the Motorverse Corporation and subsidiary of Animoca Brands, is heading to MotoGP for the first time as it prepares for the MotoGP™ Monster Energy British Grand Prix this weekend.
It promises to be a huge weekend all round, with South African Brad Binder, MotoGP rider and Torque Squad Ambassador, taking centre stage at Silverstone. The 26-year-old is currently sixth in the standings with one podium achieved so far this season and will be hoping for more this weekend.
What's more, a number of Torqies have secured their VIP experience at the MotoGP™ Monster Energy British Grand Prix via both REVV Motorsport Discord and Torque Squad Discord.
The lucky winners will get to experience the following:
Paddock Tour on Saturday and Sunday
Pit Lane Walk on Saturday and Sunday at scheduled times
VIP Raffle Prize: MotoGP™ Official Merchandising / Pit Wall Experience
Bike Simulator
Expo-Show Bike
MotoGP™ World Champions Trophy Photo Opportunity
Meet & Greet/Q&A Session with MotoGP™ Championship riders
VIP Shuttle Shopping Experience
This marks the latest step for Torque Squad and Animoca Brands as they build on a growing partnership with MotoGP™.
MotoGP™ also recently announced Animoca Brands as the title sponsor for MotoGP™ Gran Premio de Aragón and Australian Motorcycle Grand Prix.
Matt Solomon, Motorverse Co-Founder and CEO, said: "We're incredibly excited to be getting involved in MotoGP. There is no brand more distinguished when it comes to motorcycle racing, and it's great to see the Motorverse developing, whether it be racing on two wheels or four wheels.
"From our virtual world to the Silverstone circuit, our Torqies are in for an amazing experience this weekend as our NFTs continue to deliver true utility across multiple areas."
Earlier this year Motorverse Corporation announced the launch of Torque Squad – a collection of 8,888 racing avatars NFTs called "Torqies". Torqie NFTs are generated with individually styled details and intricate hand-drawn artwork to delight motorsport enthusiasts.
These Torqies will act as the entry point to the Motorverse ecosystem, which is partnered with the REVV Motorsport ecosystem and is adopting the REVV Token as its ecosystem utility token.
Additionally, various REVV ecosystem NFTs will be supported in several of the upcoming Motorverse experiences in both the real and virtual worlds of motorsport.
The Torque Squad project has also partnered with numerous top racers from across the world of motorsport, including Juan Pablo Montoya and his son Sebastian, Joey Logano and Rene Rast, as well as Binder.
Entropia Universe Collectibles Feature in Prelaunch for Enjin's NFT.io Marketplace, With Over 250,000 Unique Visitors Accessing Platform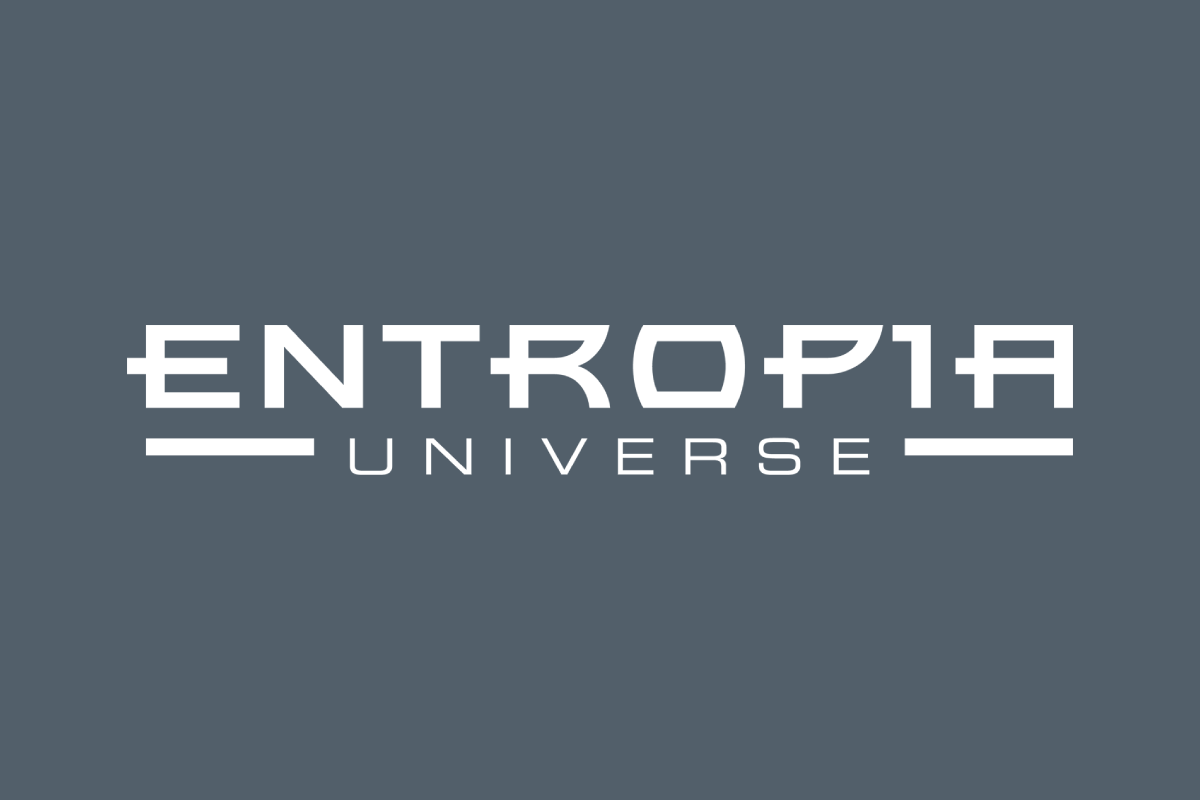 Reading Time:
2
minutes
Enjin, the leading ecosystem for non-fungible tokens (NFTs), has teamed up with MindArk to launch the "Eggs of Entropia", completing a technical test for NFT.io, the next-gen NFT marketplace. Based on the massively multiplayer online role-playing game (MMORPG), Entropia Universe, the Eggs are being sold in a series of auctions exclusively on NFT.io, with over 80,000 signups to the auction waiting list to date.
Entropia Universe, first released in 2003, is a science fiction-themed game famous for an in-game economy with unrivaled player ownership, and prominence for high-value digital items that predated the blockchain era. The "Eggs of Entropia" collectibles will hatch into a unique companion, with an opportunity to earn affiliate rewards.
Witek Radomski, Enjin's CTO and Co-founder commented, "Entropia Universe has one of the most robust, real cash gaming economies and the ideal blueprint to incorporate blockchain-enabled assets into gameplay. The use of Enjin's technology represents an important milestone for player-owned economies. One that sets the stage for intensely compelling gaming models. In this case, players with an Egg of Entropia from NFT.io will have access to a rare in-game sidekick and a chance at earning rewards."
David Simmonds, Chairman of the Board of Directors at Entropia Universe, commented "Entropia Universe aims to enrich virtual gaming experiences by providing a multitude of paths for players to develop their avatar. The addition of Eggs of Entropia will expand on these opportunities for avatar development, letting the winners take ownership and have a tangible impact on the in-game economy. The integration of Enjin's NFT.io marketplace is crucial to this feature, bringing Entropia into Web3 without sacrificing the user experience."
An Entropia Universe account is required to deploy the Eggs of Entropia, with accounts available to set up here. Currently, the Eggs are available on the Ethereum network and will later be made compatible with Efinity, the energy-efficient Polkadot-based parachain. For further information on the auctions and to find out when the next auction in the series is taking place, please visit the official Entropia NFT.io drop website and Eggs of Entropia blog post.