Crypto Gambling Trends 2022: SOFTSWISS Shares Q1 Insights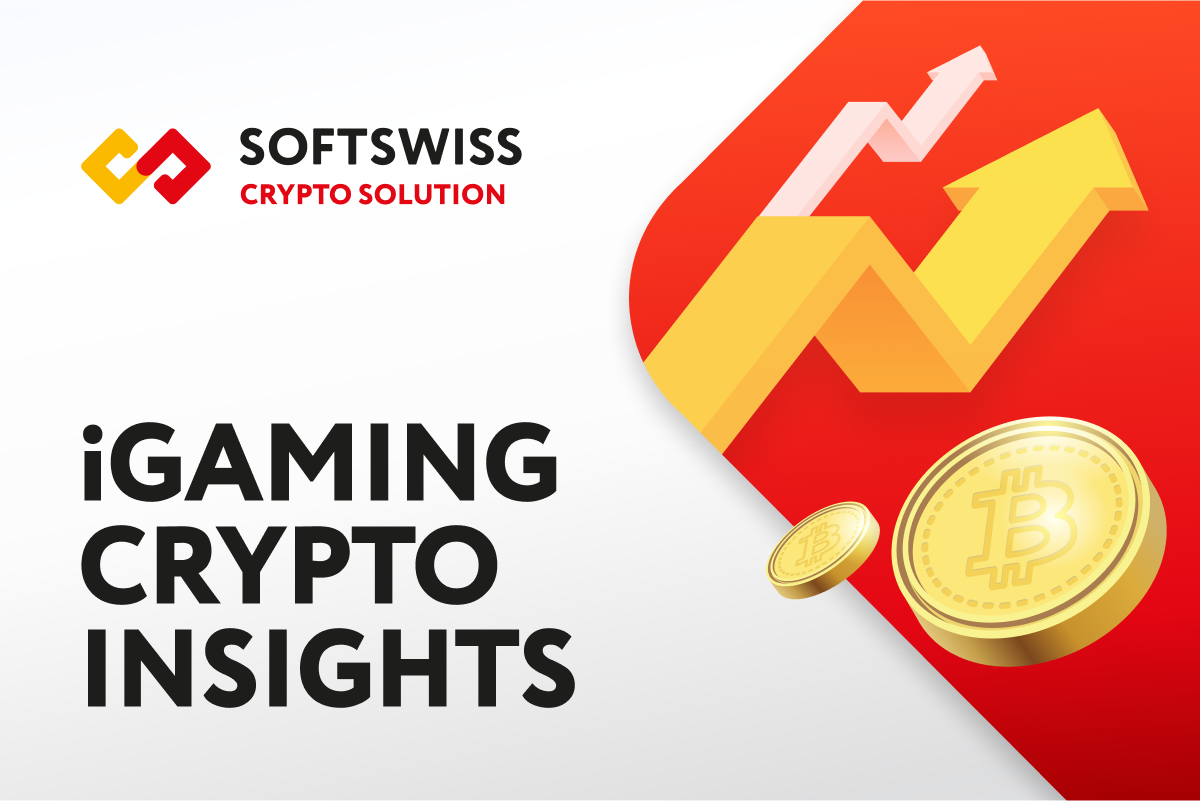 Reading Time:
4
minutes
Over the past 2 years, crypto turnover within the iGaming industry has significantly increased. The recently released SOFTSWISS corporate report confirms the growing adoption of cryptocurrencies. 
Being the leading company in crypto gambling, SOFTSWISS keeps abreast of all trends related to the growth of crypto. The information from the detailed report shows the comparative data for the 1st quarter of 2021 and the same period of the current year based on the results of the SOFTSWISS Game Aggregator and the SOFTSWISS Casino Platform. In the article below the SOFTSWISS team gathered the most significant facts that reflect the state of the crypto gambling market at the moment, and offered the forecasts for the future changes.
Crypto Bets: x2 Growth
Along with the global trend, which shows the growing popularity of cryptocurrencies, the SOFTSWISS сorporate report also demonstrates the continuous development of crypto gambling. According to the statistics, the sum of bets in digital coins in Q1 2022 more than doubled compared to the same period last year. More precisely, it has grown by 116,7%. 
"Stable growth of cryptocurrencies in the iGaming market allows us to say that crypto gambling has become an independent, full-fledged, and extremely promising line of business. Those brands that have adapted to these conditions and allowed their players to use all the benefits of cryptocurrencies have an advantage such as wider opportunities for operation and, accordingly, a wider audience," noted Andrey Starovoitov, COO at SOFTSWISS.
Crypto & Fiat Currencies Bet Share: Blurring the Difference
Observing the ratio of different currencies, the numbers show that fiat currencies still hold the leading position, having 64% of the total volume. However, the share of cryptocurrencies is steadily growing every quarter. Compared with the same period last year, the share of crypto in Q1 2022 increased by almost 10 percentage points: from 26.3% to 35.9%. At the same time, in comparison to the first quarter of 2020, the share of cryptocurrencies has grown by 29 percentage points. If such dynamics continue, the share of fiat and cryptocurrencies may become equal over the course of the next year.
Top Cryptocurrencies: Bitcoin is Decreasing its Share
Even though Bitcoin has been the preferable cryptocurrency since it was introduced by SOFTSWISS, it showed a decrease in its share in Q1 2022 by 10 percentage points. This is related to the growing interest in Ethereum and Litecoin, the top altcoins at the moment. Their share has increased by 3.45% and 2.95% respectively. The precise share of the top 3 cryptocurrencies in Q1 2022 is the following:
Bitcoin (BTC) 72.80%

Ethereum (ETC) 13.45%

Litecoin (LTH) 6.45%
Andrey Starovoitov, COO at SOFTSWISS, commented on the popularity of the cryptocurrencies today:  "Bitcoin will still be the leading cryptocurrency for deposits in the near future. However, the strong growth of other altcoins demonstrates the interest in more advanced coins in terms of technology such as Ethereum. More players will prefer to diversify their funds with other cryptocurrencies. This is a positive trend related to the development of the market."
The full list of the most used coins and their comparative analyses is reflected in the SOFTSWISS report. 
Crypto Gambling in 2022: What to Expect? 
The Q1 results, reflected in the company report, allow us to make the conclusion that cryptocurrencies will be showing further growth with subsequent changes in terms of coin share within the iGaming market. Diversification of cryptocurrencies used for betting will be one of the significant trends to influence the industry. At the same time, the trend in the regulation of the traditional casino will also characterise the development of crypto gambling in the future.
"The stronger regulation of traditional casinos will definitely attract new operators to the crypto gambling niche. In the next couple of years, we will see active growth in this market segment as most current leaders will join the niche. As for the product itself, we can highlight what you need to launch a successful crypto project based on our experience: connected crypto processing such as Coinspaid and crypto exchange services (Moonpay, Mercuryo.io, Utorg), as well as the in-game currency conversion for a wider selection of game content. However, new needs are already emerging. For instance, using NFTs to gamify the player experience and build a community of like-minded people around the online casinos," summarised Andrey Starovoitov, COO at SOFTSWISS.
About SOFTSWISS
SOFTSWISS is a widely-acclaimed iGaming expert supplying certified software solutions for managing gambling operations. The company has an international team, which counts 1000+ employees, and has an official presence in Malta, Belarus, Poland, and Georgia. SOFTSWISS holds a number of gaming licences, providing one-stop-shop iGaming solutions. The company has a vast product portfolio, which includes the Online Casino Platform, the Game Aggregator with thousands of casino games, the Affilka affiliate platform, the Sportsbook Platform and the Jackpot Aggregator. In 2013 SOFTSWISS was the first in the world to introduce a bitcoin-optimised online casino solution.
New Player Survey Reveals Huge Potential of Crypto Casino Banking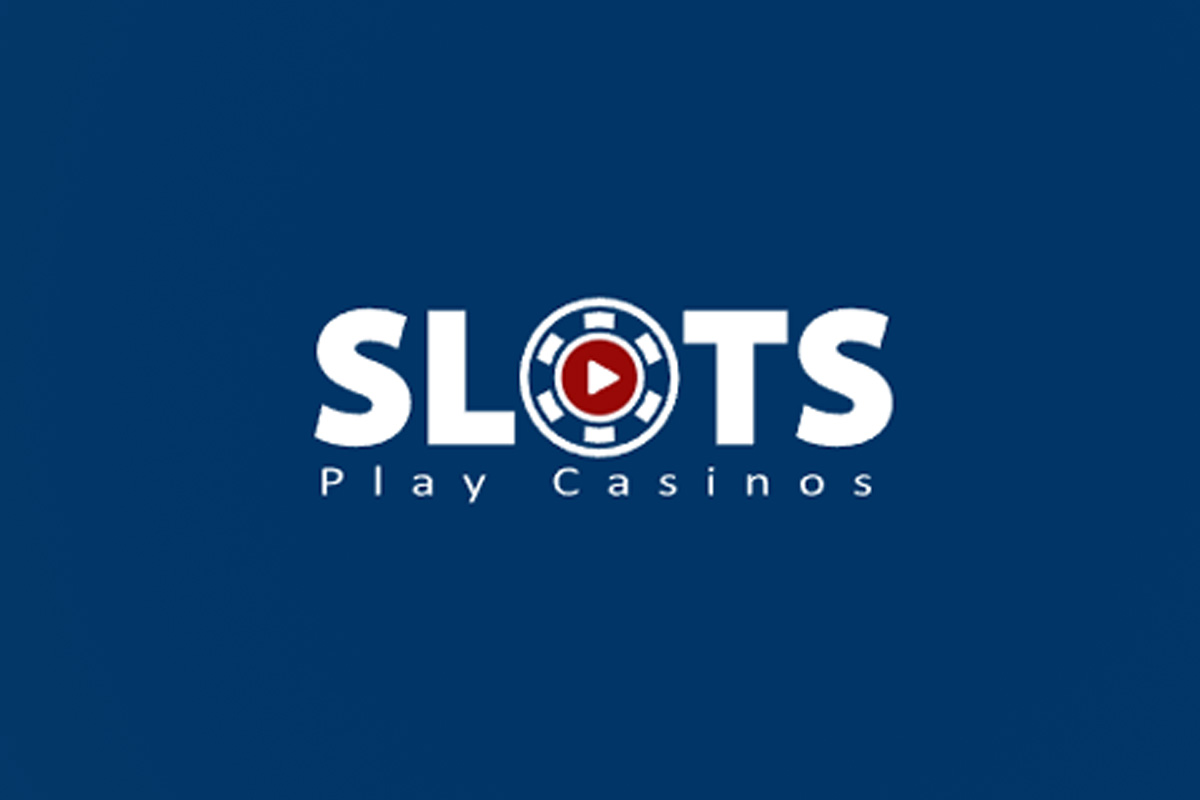 Reading Time:
2
minutes
Slots Play Casinos is enhancing its cryptocurrency support to online casino partners after a new survey showed that around nine in ten players are interested in using digital currencies.
The survey, commissioned by the peer-led gaming comparison site, found that respondents were split almost equally between those who consider crypto depositing and exchange a smooth experience and those who deem it to be somewhat scary or baffling. Those participants from the latter camp said they would be grateful for more help, assistance and guidance in utilising crypto.
Only a small number – around 10% – of the hundreds of survey respondents said they were simply not interested in trying out crypto.
The survey found that tutorials on how to create a crypto wallet are frequently requested and simple walkthroughs on how to deposit would be a positive step in upping the number of players using virtual currencies.
Slots Play Casinos, in response, has created a series of templates for crypto how-to guides to be used by its partner casinos. It will also lead its partners in marketing crypto to ensure that correct, relevant and helpful tutorials are available for the benefit of players and the casinos themselves.
Slots Play Casinos writer and researcher Laurie Renfield said: "We believe that cryptocurrency is an exciting and valuable asset that should be highly considered in the industry and have felt for some time that there is a gap in the market and the marketing of crypto casino cashier alternatives.
"Only one in 10 players is not interested in crypto, but we actually believe we can reduce this number considerably with good info and helpful 'we'll-get-you-through-it' messaging.
"Renowned as the market's most customer-focused gaming comparison website, Slots Play Casinos will continue to find relevant topics in which to involve our subscribers and our partners in order to make online gaming a vibrant, modern and forward-thinking industry."
Gambling payment fintech continues hiring drive with senior appointment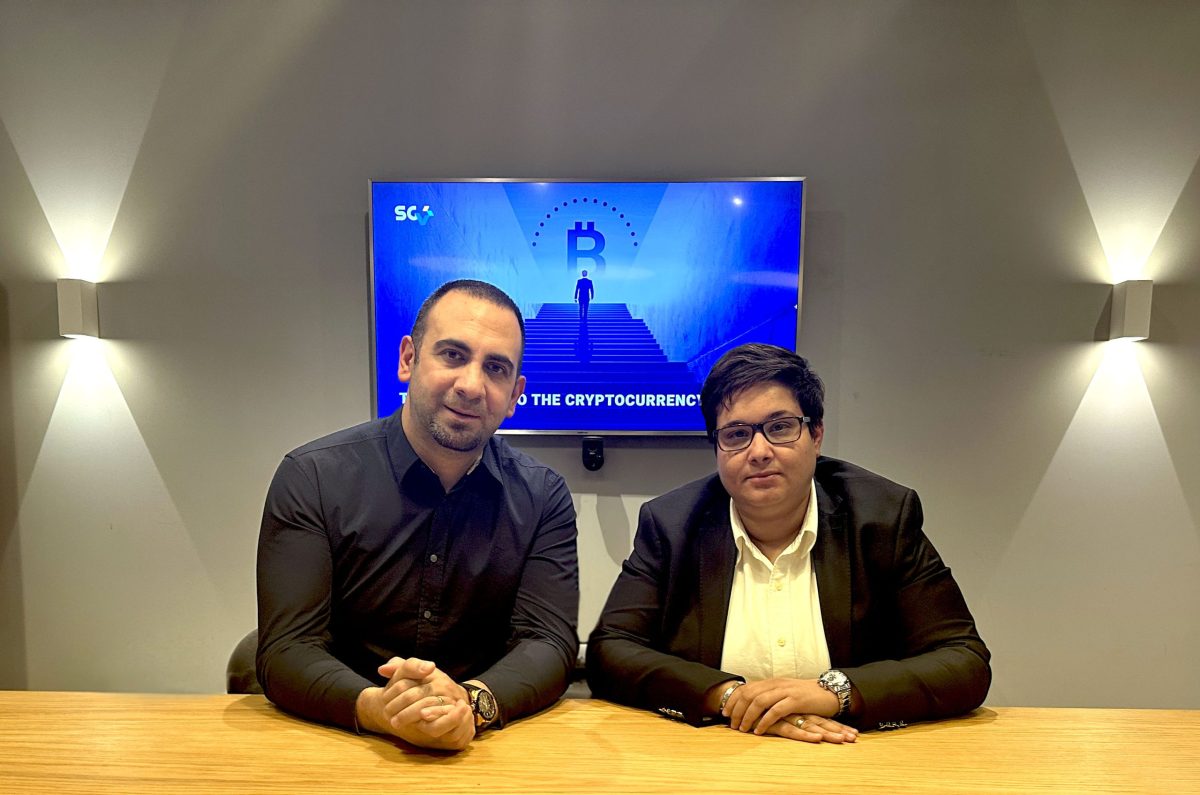 Reading Time:
2
minutes
Meryem Habibi joins as Chief Revenue Officer
Global cryptocurrency-based fintech services group, SG Veteris, has appointed Meryem Habibi as Chief Revenue Officer. In this newly created role, Meryem will oversee the group's global revenue generating functions and is responsible for the growth strategy, performance and alignment of its revenue-generation operations.
Reporting to CEO, Anil Oncu, Meryem will lead sustainable business growth though sales, strategic partnerships and marketing, identifying suitable customer segments to target and new markets to enter. Founded over six years ago and headquartered in London, the company grew its staff numbers by 25% and opened new offices in Estonia and Lithuania in 2022, to expand the reach of its Bitpace (gambling and gaming industry online cryptocurrency payment platform) and Koinal (popular cryptocurrency trading platform) brands. It has five offices and provides services to 150+ countries.
Commenting on the appointment, Anil Oncu said:
"I am delighted to welcome Meryem to the team. SG Veteris is in a growth phase, and we are currently bucking the trend in the market by continuing to hire key roles to help with our global expansion plans in reputable jurisdictions over the course of 2023. We're excited about launching in even more countries as we are seeing consumer behaviours shift and crypto payments becoming more popular and in demand. We are proud to continue to attract the best people in the industry to help us continue to scale."
Meryem has over 15 years' experience in finance and technology innovation and joins from international payments/FX trading fintech, AZA Finance, where she was responsible for a major expansion of operations across Middle East & Africa. She has previously served as Head of Channel Operations for EMEA and APAC regions at Diebold Nixdorf, the US-based ATM and software giant, and led marketing and communications at Samsung Electronics.
Meryem Habibi adds:
"SG Veteris is a well-established company with high quality, flexible products which address genuine needs and gaps in the market, and I'm excited about the opportunities ahead. I see real growth potential in the benefits we can bring to cross-border trade and helping businesses to conduct more efficient and cost-effective transactions."
Roundtable: The future of cryptocurrency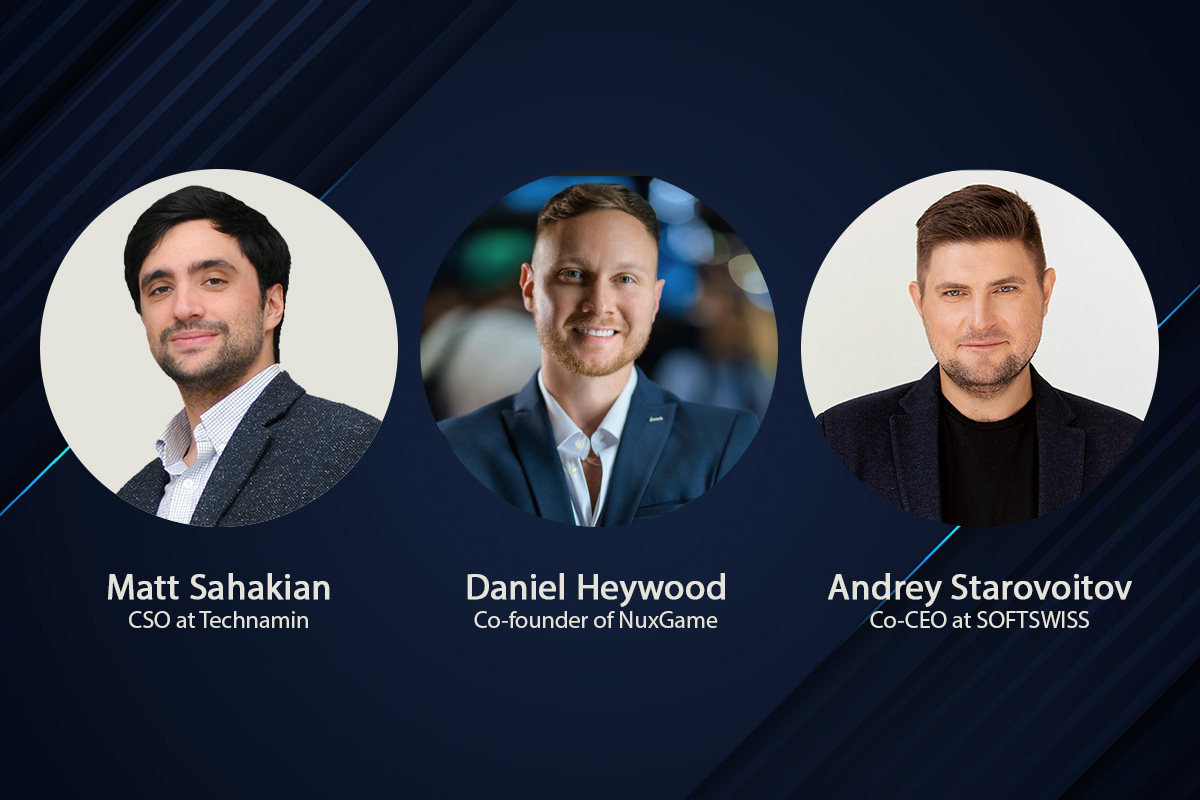 Reading Time:
5
minutes
Cryptocurrency has really taken off over the past few years within the iGaming industry and has established an important foothold in the world of online casinos.
We spoke to Andrey Starovoitov – Co-CEO at SOFTSWISS, Daniel Heywood – Co-founder of NuxGame, and Matt Sahakian – CSO at Technamin, to talk about what the future holds for cryptocurrency and why it is now a hugely vital part of the industry.
How widespread is the use of cryptocurrency in online casino and sportsbook and does it have mass appeal?
Andrey Starovoitov (AS): The use of cryptocurrencies in gambling is a sustained trend that is only getting stronger from year to year. Today, we can see a certain segment of crypto casinos getting a strong foothold and taking over a considerable market share. Crypto casinos are certainly a flagship of our client portfolio along with major fiat casinos. In terms of figures, cryptocurrencies have grown 10% year-on-year to make around 35% of the SOFTSWISS turnover. This is an evident growth indicator on the back of the major coin price volatility, which shows a gradual progressive increase of player interest in this type of deposits.
Daniel Heywood (DH): There has been significant uptake in cryptocurrency adoption in various industries in recent times, including finance, IT, e-commerce and more. Additionally, outside of its use in the corporate world, it has been championed by thousands of private citizens who regularly use cryptocurrencies. This is a far cry from the image crypto had only a few years ago and serves as a testament to its growth.
Matt Sahakian (MS): I think that at this point, crypto is inseparable from our industry. Most reputable online casinos are now offering crypto payment methods and the ones that are not doing so, surely have it in their short-term roadmaps. Online sportsbooks jumped in on the trend a bit later than online casinos, but are certainly catching up as we see the rise of crypto sports betting in the industry.
What are the biggest advantages of using crypto for operators and players when placing wagers online?
AS: First of all, operators gain access to a whole new younger audience which generally does not overlap with the traditional fiat casino segment. The use of cryptocurrencies often gives a certain level of anonymity, which, in turn, attracts VIP players and high rollers.
On the level of operations, all crypto casino metrics such as acceptance rate, conversion rate and others are much higher compared to those of fiat casinos. For instance, the SOFTSWISS acceptance rate (successful to attempted deposits ratio) is 99% for cryptocurrencies.
All of the above is just a smidgen of the benefits from using crypto in iGaming. The main advantage is that crypto is an ever-growing trend we've been observing over the last five years.
DH: There are lots of benefits for both players and operators, with the speed of transaction being the most obvious. Because there is no intermediary involved in the transaction process things can be completed far quicker and with fewer steps involved, in comparison to traditional payment methods. The added – and significant – spin-off from the removal of that intermediary is the subsequent lowering of fees, making the process more streamlined and cost-effective.
MS: The foremost advantage is the added layer of security that these currencies bring, thanks to the blockchain technology they are based on. Security is always of paramount concern to both operators and players, and crypto puts both minds at ease. The decentralised nature of these currencies also amounts to higher degrees of anonymity which players prefer when it comes to their information and transaction history.
In which markets are a cryptocurrency solution particularly relevant?
AS: In fact, when asked which is the most popular market for cryptocurrencies in gambling, at SOFTSWISS we highlight that crypto falls into a separate new market. And it makes sense, as the differences between the crypto and fiat audiences are quite significant – the demand for transaction processing speed, availability of provably fair technology games, high game limits and even top game lists are totally different in these two segments. In general, the geography of crypto gamblers is pretty vast – Canada, Germany, LatAm (Brazil, Mexico, Argentina), and Asia.
DH: Cryptocurrencies are relevant across the world. There is no market in which they're not playing an increasingly important role. However, they are aiding in the expansion of the iGaming industry in developing countries in particular. This is mostly due to the strict banking rules and restrictions within these jurisdictions that cryptocurrencies remedy.
MS: We're seeing the Asian market as well as certain areas of the LatAm market embracing crypto, along with Africa and the USA. Mexico is also big on blockchain, being included in the top 50 countries where crypto is most popular. Countries like Greece, Denmark, Sweden, Romania, and the UK are also joining in on the trend.
Is it all about Bitcoin, or are other cryptocurrencies commercially viable?
AS: Indeed, we are observing new coins ascending against a gradual Bitcoin decline in the crypto basket, but this does not mean that it is the Bitcoin that is losing its appeal but rather that other cryptocurrencies are gaining momentum as a gambling deposit method. According to our partners' research, customer interests are shifting towards "stable coins". Facing the crypto winter, most crypto traders have already sold the most volatile cryptocurrency as we are living in the "cash is king" times. USDT is the leader amongst stable coins, followed by BUSD. As a result, in 2022 we saw that Bitcoin was not the ultimate GO-TO choice for payments. But don't get me wrong, it is still huge as only Bitcoin offers indisputable decentralisation and freedom of payment. It fell from 65% to 49% in transaction count on average, but marks much lower levels for new casinos with a younger player base.
DH: Bitcoin is of course the obvious leader within cryptocurrency, but there are an increasing number of options for both players and operators. Clients are using an increasingly diverse range, featuring projects such as Ethereum, Solana and Tether and others in order to offer the widest range of payment choices available.
MS: There was a time when Bitcoin was stealing the thunder in the world of crypto. However, that's not the case today. There are nearly 10,000 active cryptocurrencies out there. Granted that not all of them are as popular or even used, many of them like Ethereum, Binance USD, Dogecoin, Tether and XRP are just as popular with bettors as Bitcoin. That's the thing with these currencies. You never know which one is going to take the lead.
What does the future hold for using сrypto in online gaming? Is it a passing trend or here to stay?
AS: Overall, despite the volatility we are observing, the crypto gambling segment and its audience will continue to grow, as it is the speed, simplicity, and a certain level of anonymity that players value most in cryptocurrencies. We can clearly see an increasing interest in this niche, and a growing number of operators, including top tier ones, are adding crypto to their payment methods.
DH: Cryptocurrencies are categorically here to stay; by now I'm certain most can agree on that. As the crypto industry evolves, new and more innovative solutions are emerging and are competing for their "15 minutes of fame." This in turn drives more innovation. A few of these are no doubt just a passing trend, yet some will stay with us long-term and become part of the furniture in the industry.
MS: When Bitcoin was released as the first open-source software and blockchain currency back in 2009, many people thought it would be a passing trend. It has been more than a decade now, and look where we are with these currencies today. Much like any other phenomenon, it is impossible to tell where crypto is going, but a decade-long popularity and expansion are clear indicators that this is a journey which we must follow closely.