Fantasma Games celebrates record Q1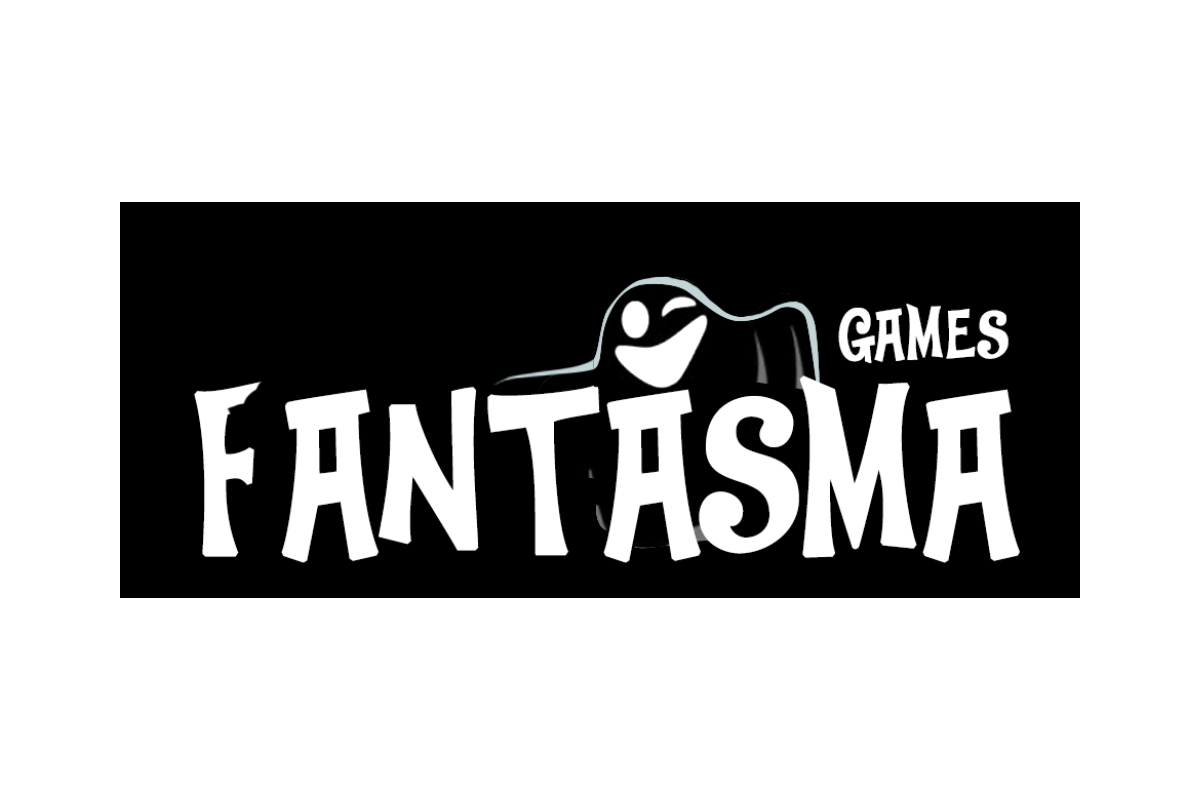 Reading Time:
2
minutes
Developer posts impressive financial figures for the first three months of the year with net sales up 349% YoY at SEK4.8m
Fantasma Games, the developer of slots beyond gambling, has reported record financials in the first quarter of the year with net sales hitting SEK4.8m representing a significant 349% increase year on year.
Other financial highlights include a 279% year on year increase in gaming revenue which came in at SEK4.1m while total gaming sales increased 61% to SEK2.8m with gaming profit up 81% to SEK38m thanks to a 3.6% margin achieved during the three-month period from January to March 2022.
Fantasma Games started the year with its best-ever month in terms of gaming revenue and that has been followed by two more strong months.
A key factor behind 1Q22 growth was the launch of Medallion Megaways in February via Relax Gaming's Silver Bullet platform with the game surpassing all pre-launch expectations. Integrations with tier one operators such as Entain, Gamesys and Veikkaus also contributed.
The acquisition of Weiner Games back in September last year paid dividends during the quarter, with the studio contributing SEK1.9m in net sales.
Other highlights during Q1 include becoming to sign the innovative streaming platform Livespins, plus launching a portfolio for social gaming with one of the fastest-growing players in the market.
Fantasma looks set to continue its record-breaking start to the year following its recent launch in the US market where its games have gone live exclusively with BetMGM in West Virginia and Michigan with additional state and operator launches set to follow.
Fredrik Johansson, Founder of Fantasma Games, said: "This has started off great for Fantasma Games achieving net sales of SEK4.8m during the three months.
"This is a testament to the hard work and dedication that the Fantasma team puts in day in and day out in order to achieve our goal of creating slots beyond gambling and delivering thrilling, exciting and highly entertaining experiences to players.
"It has also been a significant quarter in terms of new operator partnerships, chart-topping game launches and entering new markets. We have already made a great start to Q2, with a new all-time high with the double Gross Game Revenue in April, and I for one look forward to keeping pushing ahead now that we have tremendous momentum behind us."

CATENA MEDIA AND SPOTLIGHT SPORTS GROUP SIGN MULTI-YEAR SUPERFEED AGREEMENT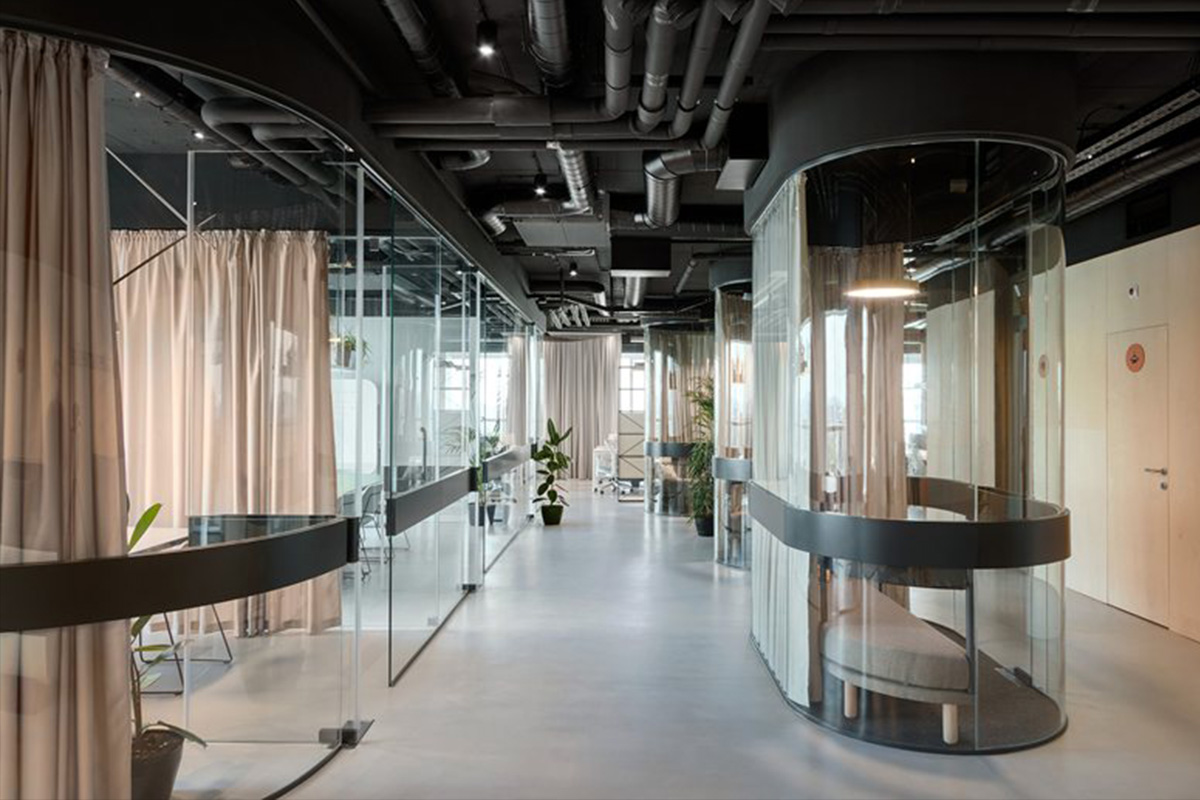 Reading Time:
2
minutes
Spotlight Sports Group (SSG), a world-leading technology, content and media company specialising in sports betting has today announced a partnership that sees Catena Media integrate Spotlight Sports Group's award-winning Superfeed content engine into their horseracing-focused sites, GG.co.uk and racingtips.com.
The new multi-year deal will provide Catena Media with the full international offering of market-leading content that Superfeed provides. This added content will allow Catena Media to expand into a wider variety of sports and languages across its global brand portfolio.
As part of the agreement Racing Post content from the Superfeed API will be integrated into Catena Media's leading racing sites: GG.co.uk and racing tips.com. Catena Media will be utilising Superfeed content and data to enhance the overhaul of the site, capitalising on the industry-leading racing data and content analysing over 60,000 races annually.
Internationally, Superfeed provides content in over 80 languages. Added to this Spotlight Sports Group will produce 100s of articles a day spanning every sport, to keep customers up to date on the breaking news as and when it happens.
Speaking of the exciting agreement, Isabel Hale, Catena Media's head of north division international stated:
"We chose Spotlight Sports Group as we know the quality, depth and breadth of their content and data is the best around and will benefit our brands with their insightful betting analysis. We believe that the innovative Superfeed content engine will allow us to best serve our consumers with the information they need to make betting decisions."
Catena Media's global head of product, Craig Harman, also said:
"The support from Spotlight Sports Group's development team has been fantastic and has made ingesting data a pain-free process. This seamless integration has us extremely excited about the partnership.
Harman continued: "This integration will allow us the opportunity to access the full range of content and analysis that Superfeed has to offer on an international scale."
Spotlight Sports Group's head of UK and Ireland sales Daniel Smith said this of the multi-year partnership:
"This new partnership is very exciting as our Superfeed product will help Catena Media continue to be an industry leader in sports betting in a multitude of markets and across a variety of sports. Our Superfeed product is proven to drive additional turnover as we deliver unbiased expert insight to support customers betting decisions."
FNATIC BECOMES FIRST ESPORTS ORGANISATION TO LAUNCH COLLEGE PARTNER PROGRAMME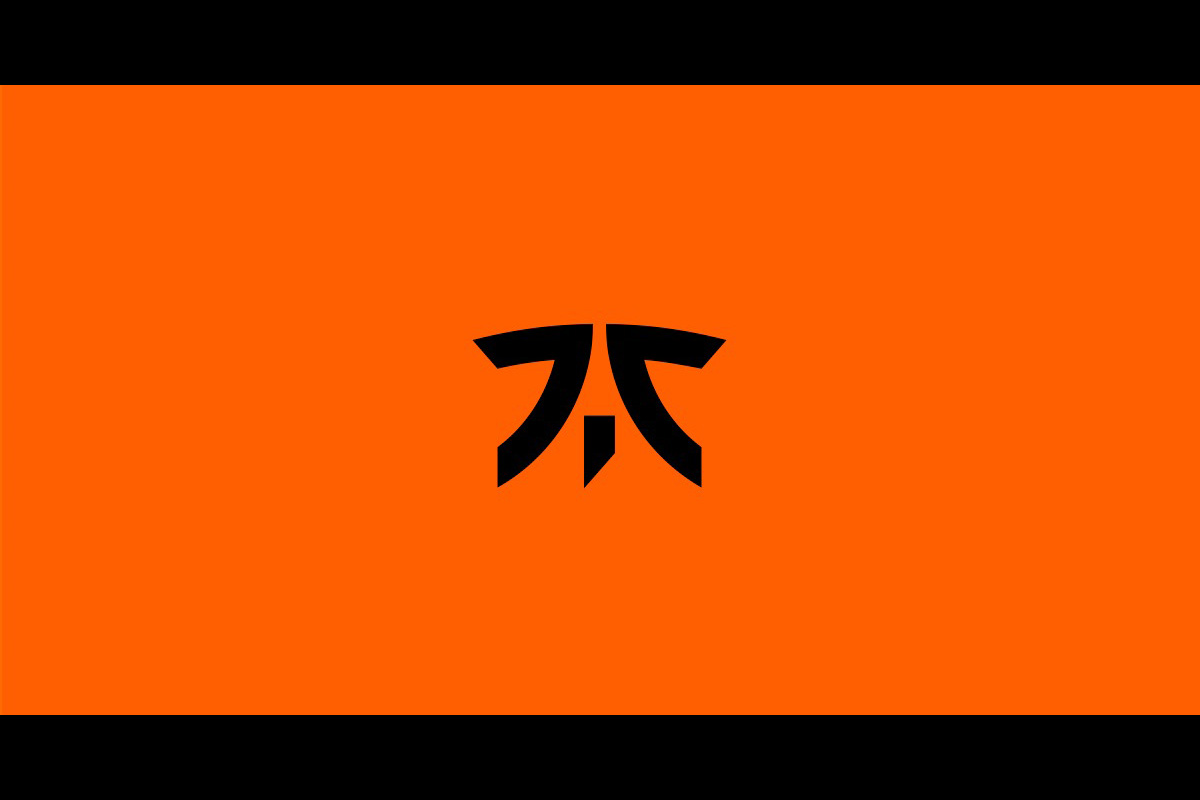 Reading Time:
3
minutes
Fnatic is supporting the Pearson Esports BTEC course to support the path into gaming careers
Partnerships announced with three colleges, including Access Creative College, Queen Mary's College and Havant & South Downs College
The partnership will officially launch at the beginning of the school term in September 2022 
The esports organisation will deliver lectures and networking events, provide insider industry access and help kit out colleges with state-of-the-art equipment
Global esports performance brand, Fnatic, has today launched the first ever dedicated college partner programme, supporting young people in their pursuit of a career in gaming.
Inspired by the launch of Pearson Esports BTEC, Fnatic created the programme to ensure the course is widely available to those hoping to break into the industry. From producing an esports brand to managing tournaments, Fnatic's objective is to provide students with direct access to a real-world gaming brand.
From guest speakers to the delivery of networking events, Fnatic's work will provide real industry insights, and highlight the variety of roles that sit within the esports sector.
The London-based organisation has partnered with three key college partners across the UK, including Havant & South Downs College, Access Creative College, and Queen Mary's College (QMC).
James Fraser-Murison, Esports Director at QMC and National Trainer for Pearson said: " As the leading provider of esports teaching in the UK, this is huge for our students and also the college. To partner up with the biggest esports organisation in the UK, will mean we are directly giving our students a step-up into the industry with first-hand experiences, careers advice and opportunities from a global brand in one of the largest industries in the world."
Rhys Williams, Former League of Legends Coach and Player, Current Tutor at HSDC said: "We're very excited here at HSDC to be working with Fnatic as part of the College Partner Programme. This partnership will open doors for the next generation that were so hard to find over previous years, it has the potential to shape the future of the educational esports scene."
Sam Matthews, Fnatic Founder said: "We are super passionate about bringing new talent into our world and this partnership is our way of onboarding the next generation of gamers, whilst giving back to the community. We're so appreciative of the college partners who share our vision in supporting the development of these upcoming esports hopefuls."
To benefit future esports industry-professionals, Fnatic has outlined six key aspects of the community college programme which enhance the existing Pearson BTEC, and gives exclusive access to those on the course:
Delivering lectures and webinars
Fnatic will deliver hyper-relevant lectures and webinars specific to the curriculum that add value and support learning with real-world examples.
Networking events
Fnatic will host interactive networking events for students to prepare them for industry events and connect them with future peers. In addition, the Esports organisation will give students inside access to their offices, facilities and staff to provide on the ground learning.
Real world task setting
Based on the gaming curriculum, Fnatic will design creative tasks to give real-world examples of the challenges students may come across when working in the industry.
Discount on Fnatic GEAR
Fnatic will offer up to 20% discount on Fnatic GEAR to kit out arenas and classrooms with the best quality equipment for interactive learning.
Exclusive access to events and activations
Provide exclusive access to students wanting to get involved in events and activations with an announcement-only server.
Hosting tournaments and providing prizes
To incentivise learning Fnatic will host innovative tournaments and share prizes for winners
The partnership – which runs exclusively as not-for-profit – will officially launch for the new school term in September 2022. In the meantime, Fnatic will be working closely with the college partners to continuously refine and improve the programme to deliver the highest-level content for aspiring esports athletes.
For more information please visit: www.fnatic.com/company/collegeprogramme
BetConstruct Takes Harmony to iGB Live!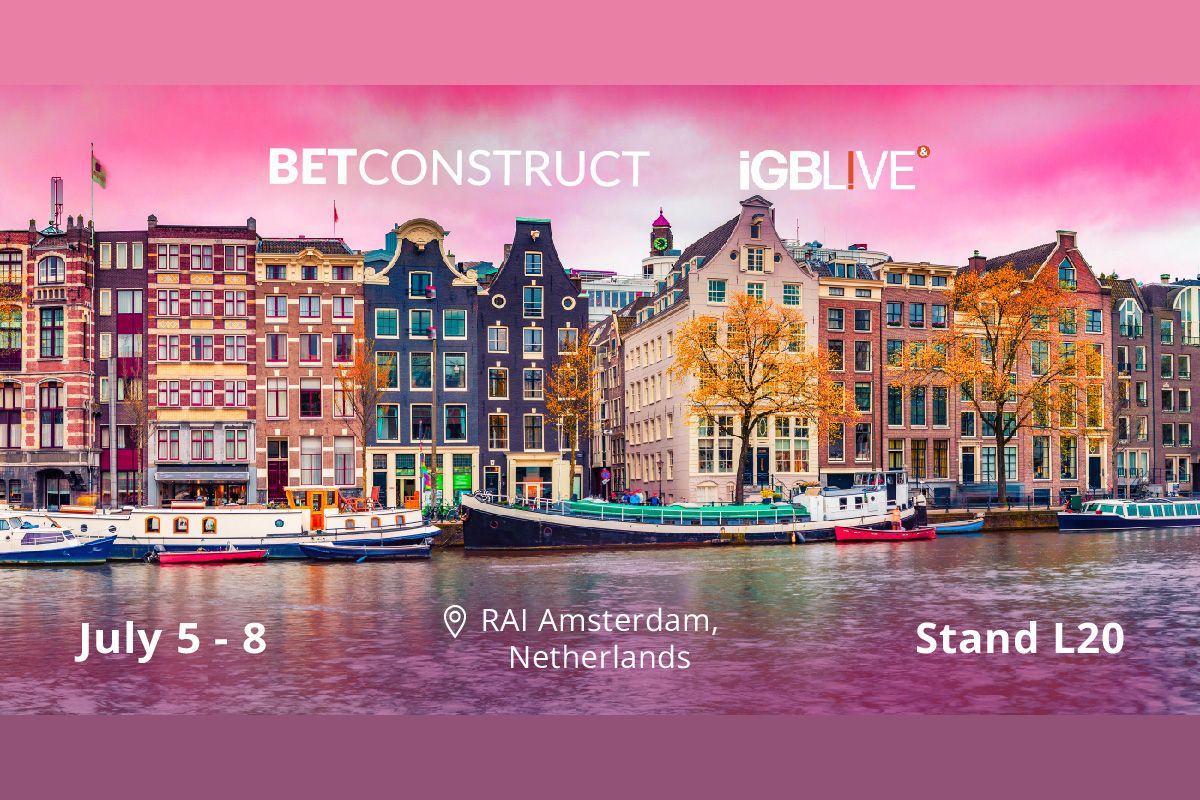 Reading Time:
2
minutes
BetConstruct is heading for the land of tulips to showcase its wide range of product portfolio and continue to bring Harmony to the iGaming industry.
iGB Live!, one of the most significant iGaming events in Europe, will bring together over 4,000 industry experts to share experiences and empower the business community through new partnerships.
Continuing the series of the Harmony Show, BetConstruct announces the next stop for one of the most outstanding, glamorous and warm events to connect with its partners.
And where else, but Amsterdam.
Staying true to 2022's concept of trust, harmony and freedom in the choice of products and operations, BetConstruct promises to help partners stay in harmony with the industry trends and get on top of the competition.
The 4-day show will allow the operators to take a closer look at the company's complete gaming and betting portfolio including sportsbook, slots, live casino, etc. and consult with our business development team to get region-specific and product-related information.
All the stand visitors will have a unique chance to watch the demo of the company's land-based solutions to learn how to take full advantage of them / implement them into their existing business.
Aside from the outstanding products, the SpringBME team will also share their expertise and present all the perks of our operational tools and services such as CRM, Umbrella, Hoory to name a few allowing them to promote their iGaming business further.
Moreover, during iGB Live! the company will engage in high-level discussions, share best practices in tackling major challenges and help shape the future of the industry.
Whether you want to supplement your existing online gaming business with exciting new products or start from scratch with a powerful gaming platform, meet BetConstruct at iGB Live! 2022, July 05-08 at RAI Amsterdam, Stand L20 and learn all about how to start an online gaming business.