Asia Pioneer Entertainment Q1 Revenue Down 35%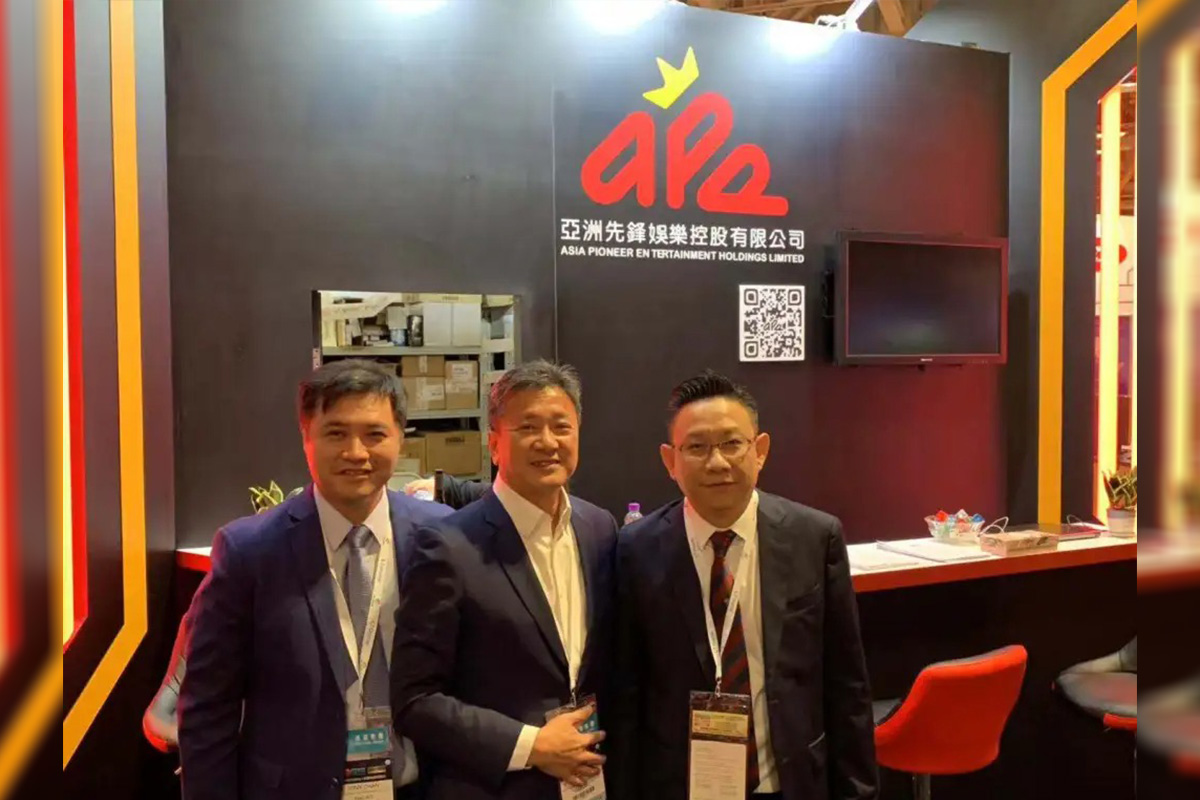 Reading Time:
< 1
minute
Asia Pioneer Entertainment Holdings has published its financial results for the first quarter of 2022.
Asia Pioneer's Q1 report shows that group revenue totalled around HK$1.3m ($1.66m), representing an approximate decrease of 35% from the HK$2m recorded for the same period of 2021.
The company largely considers this decrease to be the result of reduced income derived from technical sales and distribution of electronic gaming equipment; a reduction of around 72%. Moreover, this amount is offset by the increase in revenue from consulting and technical services and repair services of 61.9% and 150.5% respectively from the corresponding periods.
In addition, APE recorded a total comprehensive loss of roughly HK$4.3m which again, is a decrease of 1.8% from a Q1 2021 total of HK$4.3m.
Similarly to the loss of technical sales, this reduction in funds has been largely put down to the continued slowdown of new orders, which has come as a result of the operational impact of Covid on its major customers.
As a result of financial outcomes for the quarter, the Board of Directors has resolved not to declare any payment of dividend for the term.
At the end of 2021, Asia Pioneer Entertainment reported an 81% decrease in revenue for 2021 from the year prior. At the time, the company's revenue stood at HK$7.6m.
This large fall in revenue was attributed to the decrease in profits from electronic table games that it distributes, sells and services for customers.
PAGCOR heeds call to help families affected by oil spill in Mindoro town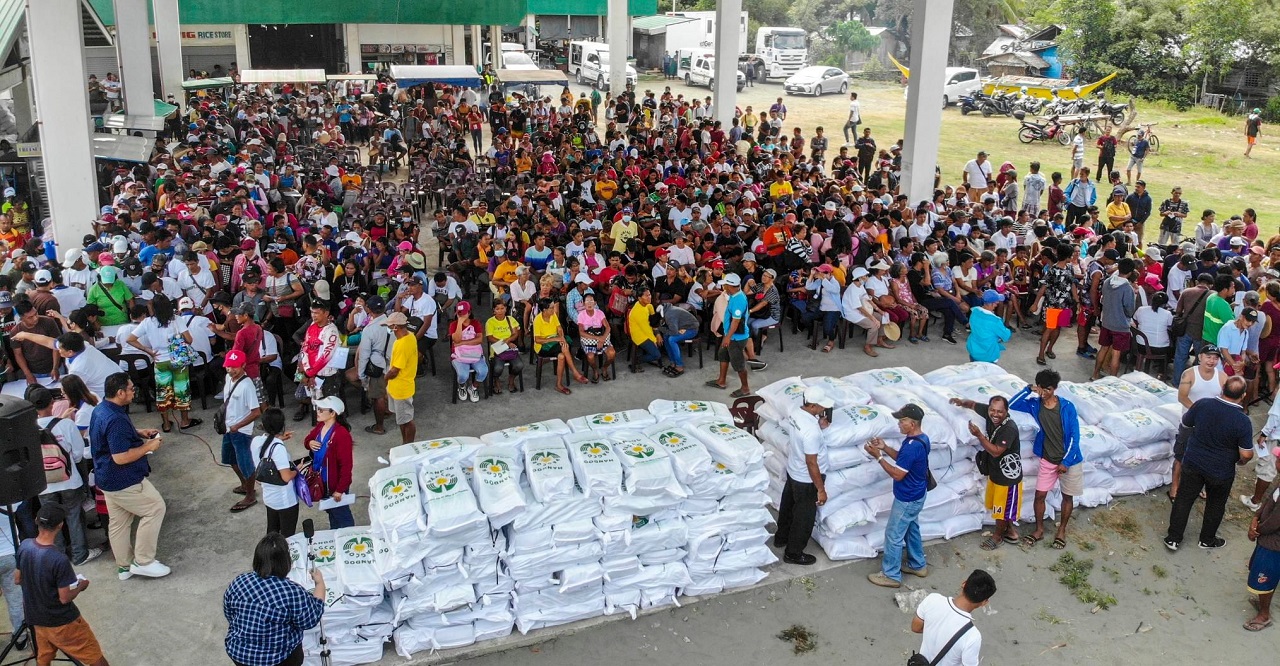 Reading Time:
2
minutes
THE Philippine Amusement and Gaming Corporation (PAGCOR) heeded the call to help the families and individuals who are gravely affected by the massive oil spill in the waters of Oriental Mindoro by joining a relief-giving mission on March 28, 2023.
The state-run gaming agency distributed 6,000 food and non-food packs to 3,000 recipients in the town of Pola. Most locals in said town only rely on fishing as their source of livelihood. Pola was reported as the most affected among the 14 municipalities of the province after oil slicks from the sunken M/T Princess reached their shorelines and continue to deprive them of their livelihood and food supply.
Princess Go, President of the organizer of the mission, NextGen Foundation Philippines, Inc. (NGFPI), said they requested aid from various sources to help the distressed families of Pola as soon as reports came out that the town is suffering heavily from the effects of the oil spill. PAGCOR was one of the agencies that they approached for relief assistance.
"We really needed all the help we can get to provide relief to those who were affected by this unfortunate incident. Thankfully, PAGCOR agreed to partner with us to make this humanitarian event happen," she stated.
Pola Municipal Mayor Jennifer Cruz led the distribution of the relief items to the beneficiaries at the town's public market. She was joined in the activity by key PAGCOR officers headed by VP for Corporate Social Responsibility Group Ramon Stephen Villaflor and Asst. VP for Community Relations and Services Eric Balcos and representatives from NextGen and Oceanus Conservation.
Fifty-year-old Annabel Fabula, village chief of distant Barangay Buhay na Tubig, related that life had been extremely difficult for her constituents since fishing is temporarily banned in the areas devastated by the oil spill. With no other alternative source of livelihood, the residents of the community have been relying mostly on aid from the local government and various organizations for more than three weeks now to get by with their daily needs. The remote village, which can only be accessed through a 40-minute boat ride from the town proper, has a total population of over 1,000.
TFG hits it out of the park with their "Tukka nahi chakka maro" campaign ahead of IPL 2023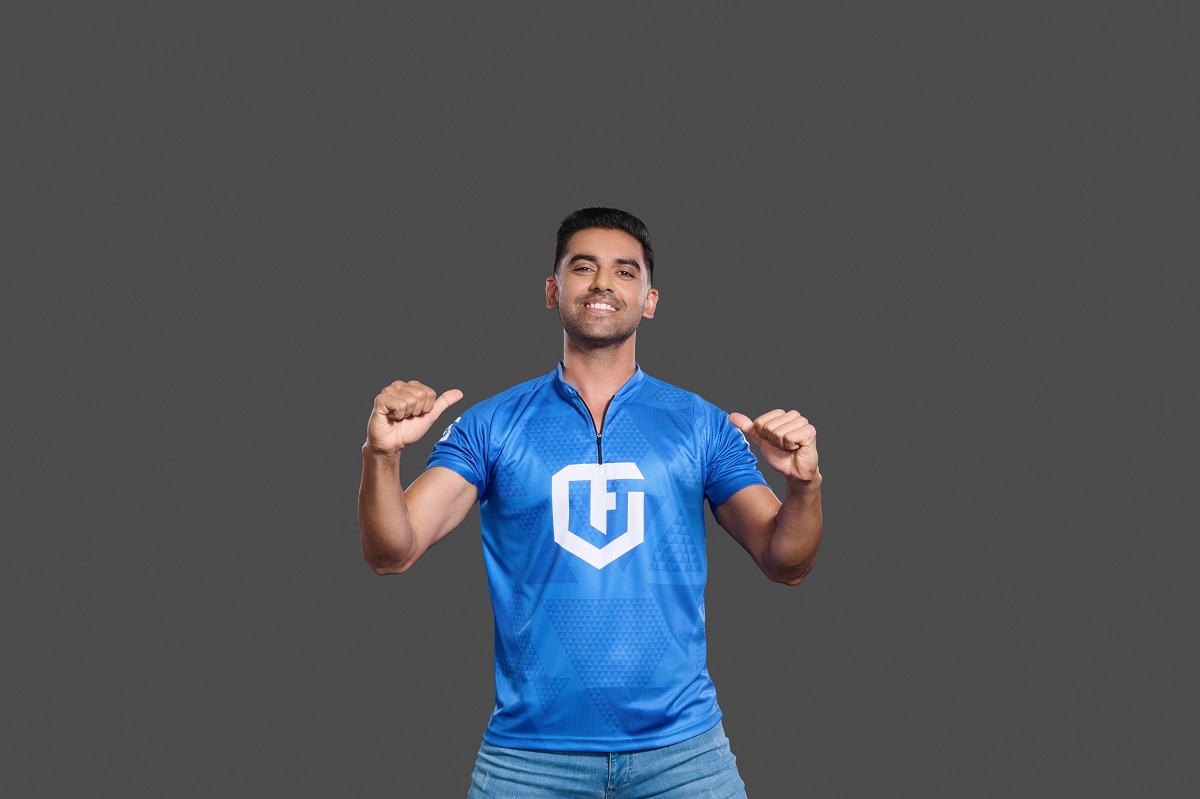 Reading Time:
2
minutes
Fantasy gaming platform TFG launches campaign, "Tukka nahi Chakka maro" featuring brand ambassador Deepak Chahar ahead of the IPL. He will look to connect, engage and onboard users given his fan base of over 5 million on social media platforms this IPL season. The platform will compete with the likes of Dream11, Playerzpot and Ashneer Grover's latest CrickPe.
CSK star Deepak Chahar recently launched the app for the fantasy game TFG. The venture marks his debut in the entrepreneurial space as the co-founder along with wife Jaya Chahar who serves as the CEO of JCDC Sports Pvt. Ltd. The sports-tech platform was established in March 2022 and is headquartered in Delhi.
TFG is particularly designed to make users win more rewards. The contests will not only give away more cash winnings to users who level up player cards on the platform but also give a chance to users to meet and greet with brand ambassador Deepak Chahar, watch an IPL match and win exciting personalised prizes and much more.
The campaign will roll out across all social media platforms. TFG has unique offerings like 6-a-side teams, a wildcard feature, digital collectible cards that level up as you play and much more.
The campaign will feature the CSK star in 3 DVCs (Digital Video Content), where Deepak Chahar will be seen across different scenarios, with the tagline "Tukka nahi chakka maro" encouraging viewers to make educated and informed choices.
Discussing the campaign Deepak Chahar said, "Cricket and entertainment have always gone hand in hand in our country. We at TFG are trying to make skill-based online gaming, the next big thing in the sports entertainment industry."
Jaya Chahar mentioned, "In a cricket loving nation like India, fantasy sports has become a way of life, where we see exponential growth."
"We have kept in mind the entry fee sweet spot for fantasy players and sports viewers and designed the contests for all to benefit. Now TFG users can level up by making more teams and this will give them the winnings they deserve with the thrill of game play" she added.
With the "Tukka nahi chakka maro!" campaign, TFG is ready to make India's cricket festival a bigger celebration.
Web3 to rule the game-tech bandwagon in India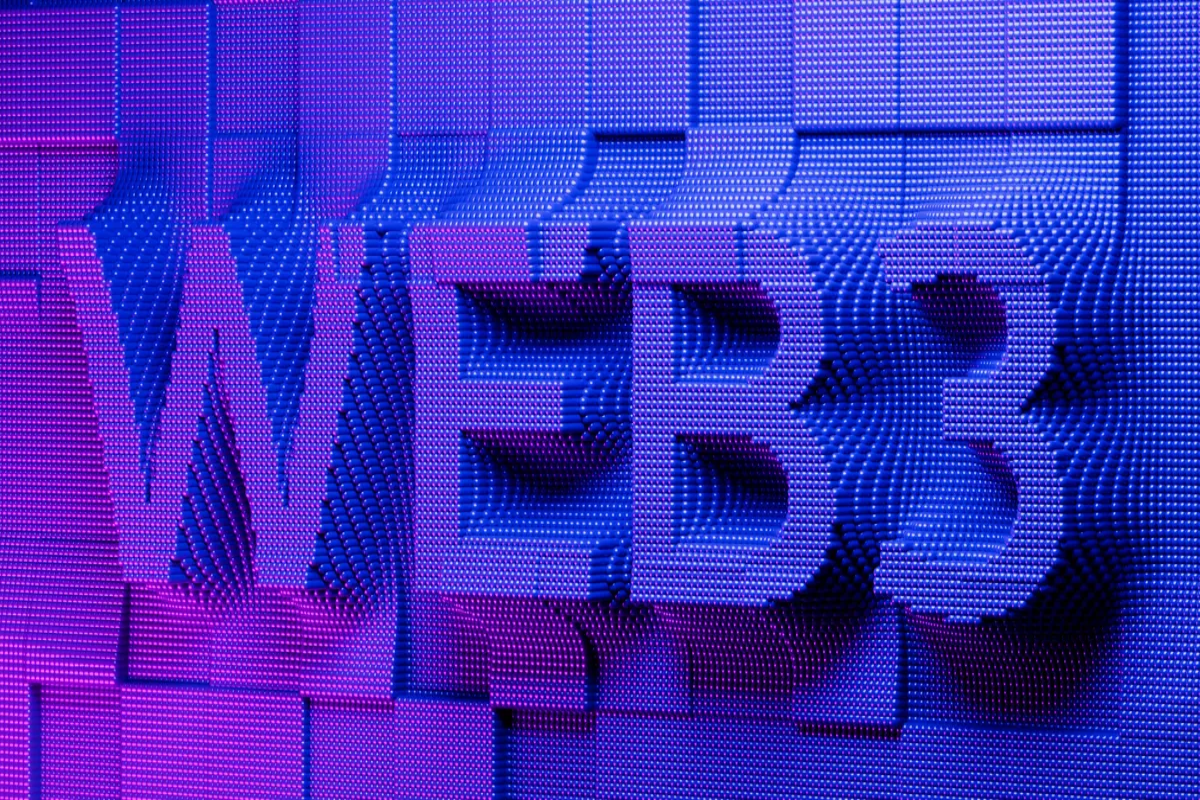 Reading Time:
3
minutes
As the world of technology continues to evolve, the adoption of Web3 has been multiplying in India. Web3, the third generation of the internet, is a decentralized and open-source platform that allows creating communities and building new digital economies.
Select new-age firms in the Web3 gaming space are already making headlines for their robust, pioneering advancements in building the community in the Web3 gaming environment. Some prominent names are Trinity Gaming, IndiGG and Yudiz Solutions.
Kratos Studios, a Bangalore based Web3 gaming venture, recently raised INR 160 Cr at a valuation of INR 1200 Cr to acquire IndiGG. This blockchain-based gaming community is building distribution rails in emerging markets for global Web3 games.
Highlighting the need for skilled gamers to develop goods in the thriving virtual Web3 gaming space, Manish Agarwal, Founder of IndiGG DAO, said, "We are providing the 500M+ South Asian gamers with an opportunity to leverage their time and skill to become creators of digital goods on the blockchain for global games. This will enable South Asia to transform into a digital goods factory for the gaming world."
One of the most significant advantages of Web3 is the ability to build communities. This is precisely what IndiGG is doing, as they bring together thousands of gamers on their platform and provide them access to over 5000 web3 games, including NFT token games. This creates a unique and engaging gaming experience while building a solid community around the platform.
Meanwhile, Yudiz Solutions Limited an Ahmedabad based blockchain, AI and game development firm that is creating stellar enterprise solutions through synergized trending technologies with a strong international footprint is making significant strides in the Web3 space. They are focused on creating games incorporating blockchain technology offering new opportunities for engagement and monetization for players.
The company has recently filed draft papers for IPO, this will make them the first company with a combined presence in the blockchain, AI and game development to publicly enlist. It will also be the next company after Nazara Technologies Ltd. in the gaming space in the country.
While underscoring the importance of early adoption of Web3 gaming, Bharat Patel, Chairman and Director, Yudiz Solutions, said, "The Web3 gaming ecosystem presents an exciting opportunity for businesses and individuals alike. By entering this space now, we can shape the industry's future and establish ourselves as key players in the global gaming market."
Trinity Gaming India, a Delhi based entity driving Web3 adoption in the country aims to facilitate Web3 business worth USD 10 million in the country. With access to 40 million gamers, the brand has built key partnerships with international entities to provide influencers and creators an opportunity to work with international brands and businesses in the web3 space. Additionally, they are working to educate Indian gamers on the benefits of Web3 and how it can help them build communities. They recently partnered with Emchain FZE and plan to collaborate with Everdome to build a virtual community in the Web3 space.
Shivam Rao, Founder & COO, Trinity Gaming India, commented on the new methods for content creation and brand promotion in the Web3 space, saying, "The Web3 space provides new and exciting opportunities for companies to engage with their audiences. By incorporating blockchain technology and creating immersive experiences, brands can build stronger customer connections and create long-term loyalty."
India's gaming market is projected to grow from USD 2.6 bn in 2022 to USD 8.6 bn by 2027, with over 900 gaming businesses in India by 2022. The decentralized and democratized approach of Web3 gaming is gaining momentum in the country, with Indian Web3 gaming companies raising USD 620.5 mn in 2022 across 32 deals. The cutting-edge technology of Web3 gaming offers thousands of gamers the freedom to play nearly 1000 games, personalize their experience and set the standards of how they want to engage with the game and rewards while building and customizing virtual worlds.