nanocosmos Joins The CDN Alliance as Founding Member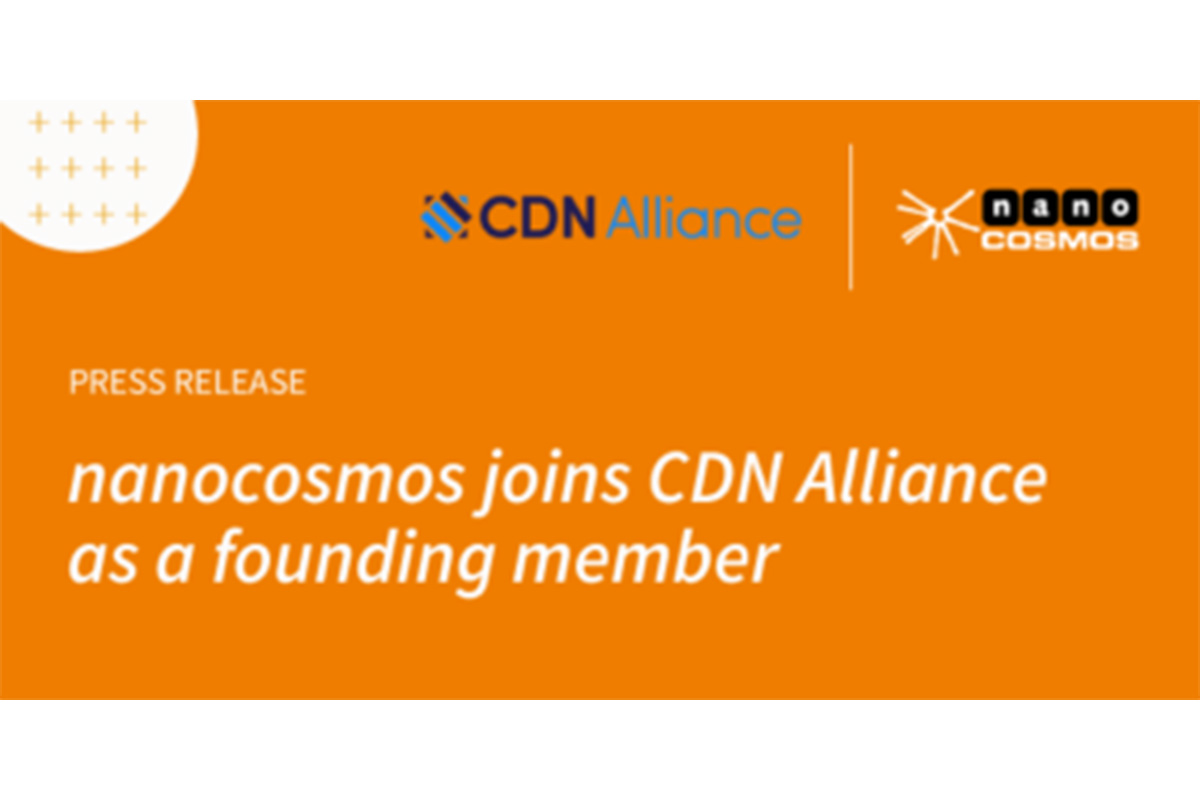 Reading Time:
2
minutes
Provider of B2B ultra-low live streaming platform and API nanocosmos joined the CDN Alliance as a founding member. With more than 20 years of experience in the audio/video industry and multiple innovations that nanocosmos has contributed to interactive live streaming, this marks an important milestone. The firm joined the initiative to support and bring forward the global CDN Industry and CDN Community.
The CDN Alliance is an independent nonprofit organization with the goal to connect, support, and represent the global CDN Industry, and CDN Community. The organization announced to dedicate its work to defining best practices and raising awareness about the CDN Industry. It aims to initiate and facilitate activities to work on global industry challenges e.g. availability, scalability, reliability, privacy, security, sustainability, interoperability, education, certification, regulations.
As a pioneer in the B2B interactive live streaming industry, nanocosmos will contribute the expertise of delivering ultra-low latency live streaming based on a combination of a self-managed CDN, browser-based player and advanced analytics. Oliver Lietz, CEO nanocosmos, shares his excitement about the news: "This is a great opportunity to have an overall touchpoint for the industry and, with concerted efforts, to create more awareness in the interest of the CDN Industry and CDN Community. We are thrilled to be part of the founding members and look forward to supporting this initiative with our partners".
At the NAB Show 2022, nanocosmos announced the new release of nanoStream Cloud, which is the combination of a Global Network (CDN), Player and extended analytics. It not only reduces latency further to remain sub-second, but also takes it a step further and makes interactive live streaming about more than just latency. Their comprehensive approach integrates other elements that proved to be especially relevant during the time of increased virtual interaction like quality of service and thus the quality of experience for end users, data driven streaming and streaming protection.

Gambling Regulations in Different Parts of the World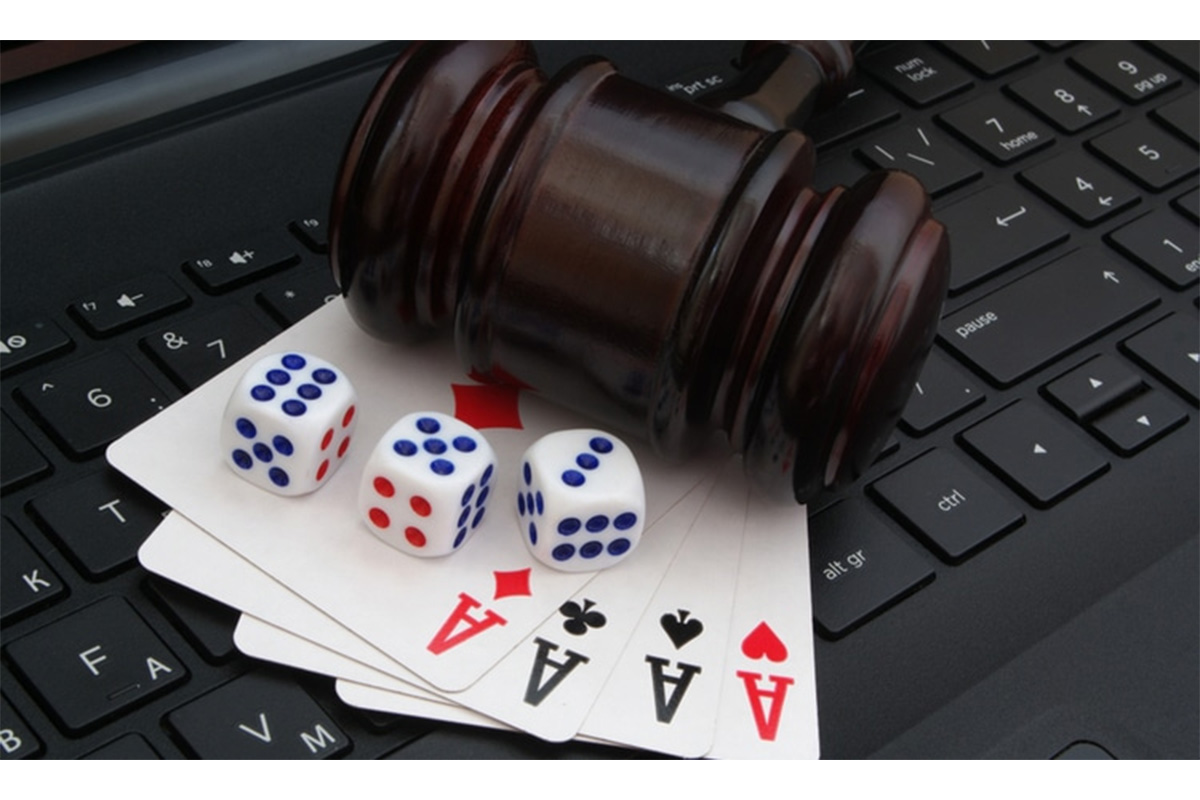 Reading Time:
3
minutes
In terms of international online betting legislation, every government has a different stance on the matter. While some countries have embraced internet gambling, others are doing all in their power to outlaw it. It's also possible to see vastly varied approaches to online gaming in countries within the same continent.
When it comes to regulations in one country, the United States is an excellent example. Furthermore, each state has its own set of rules, making it much more difficult to understand the federal regulations. Online gambling is completely legal in certain places and may be accessed by anybody inside such states' borders. More than a few jurisdictions are continuing their efforts at snatching up the money of reputable gaming websites.
Ohio Gambling Laws
A person must be 18 years old to bet in an Ohio-licensed institution, according to state law. The legal age to gamble in Ohio casinos is 21 years old. The first infraction is the most common penalty for a first-time gambling violation. According to Ohio gambling regulations, further crimes are felonies of the 5th degree.
A total of 11 Ohio casinos are open for business, with four of them being resorts. Online slots, live stream poker, Roulette, Blackjack, Craps, and other in-house card games are all available in Ohio's casinos. There are also online poker rooms accessible. The other casinos in Ohio are situated in off-track betting venues and are referred to as racinos. These look a lot like tv lottery parlors.
Online sports betting is legal in Ohio, but the state government must still work on it before any sites can go up. Gaming online is already a great choice for Ohioans since they may participate in authorized gambling sites that are situated beyond the US.
If you are interested in learning more through brilliant sources and informative guides on the legality of betting on sports in Ohio, we suggest you read reviews and articles online for a better view.
European and British Gambling Laws
Online betting is permitted in a wide variety of nations throughout Europe. Some governments have explicitly banned it, while others have authorized it and established appropriate regulatory structures. Britain is the greatest illustration of the second kind of country. Gambling over the internet is not only safe and easy, but it is also entirely legal. The Gambling Commission has established rules for any site that wants to provide its services to the people of the United Kingdom. In 2005, the Gaming Board was abolished and replaced with this entity.
Furthermore, there are other nations in Europe that follow the same model as the UK. There are severe licensing requirements in France, but if a company meets the requirements, it may accept French consumers. Despite this, casino games are presently prohibited. They at minimum have clear legislation, but in other nations, things are a lot hazier.
In Oceania/Australia, gambling laws are strictly enforced.
The regulations governing gaming in Australia are quite restrictive. Only conventional sports betting and lottery-style games are presently authorized to be offered to Australian citizens. Online sports streaming betting and casino games are not permitted. However, given these sites are outside of the authority of the Australian government, there are no laws prohibiting Australians from accessing them.
Online Sports betting is explicitly regulated in New Zealand, which is a rarity in other countries. In 2003, the government enacted new legislation to ensure that its rules were clear and understandable. For the first time, the law explicitly specified that using international websites was lawful. Advertising on these kinds of websites is, however, prohibited in New Zealand.
African Gambling Laws
There are few nations in Africa that have established laws on internet gambling, with the noteworthy exception of South Africa. Land-based betting, on the other hand, is completely legal in the area and comes in a variety of formats. Casinos may be found in a number of nations.
Gambling Legislation in Germany
Gambling regulations in Germany are difficult, but they are always evolving. As of 2021, all states will be bound by a new Interstate Treaty, which will standardize regulations and open the door to the granting of licenses among them. It used to be the case that each state had its own set of regulations.
Because of the treaty, sports betting licenses and a wide range of markets, including internet gambling, are available. However, each state has its own system for opening betting shops and other brick-and-mortar outlets for land-based gambling.
Some kinds of betting have a limit on the amount of money you can wager. In order to prevent individuals from wagering too much in one sitting, slot machines are regulated at a "per-spin" fee, and bookies are limited in the number of markets that they may provide.
Final Thoughts
Keeping up with changes in your country's casino laws is critical. While many nations allow offshore gambling, which allows customers to engage with gaming firms situated overseas, these companies may also be subject to laws, as is the case in many other countries. When compared to other nations, European countries tend to have more lax casino and gambling legislation.
Paysafe Integrates Mastercard Send into its Payments Platform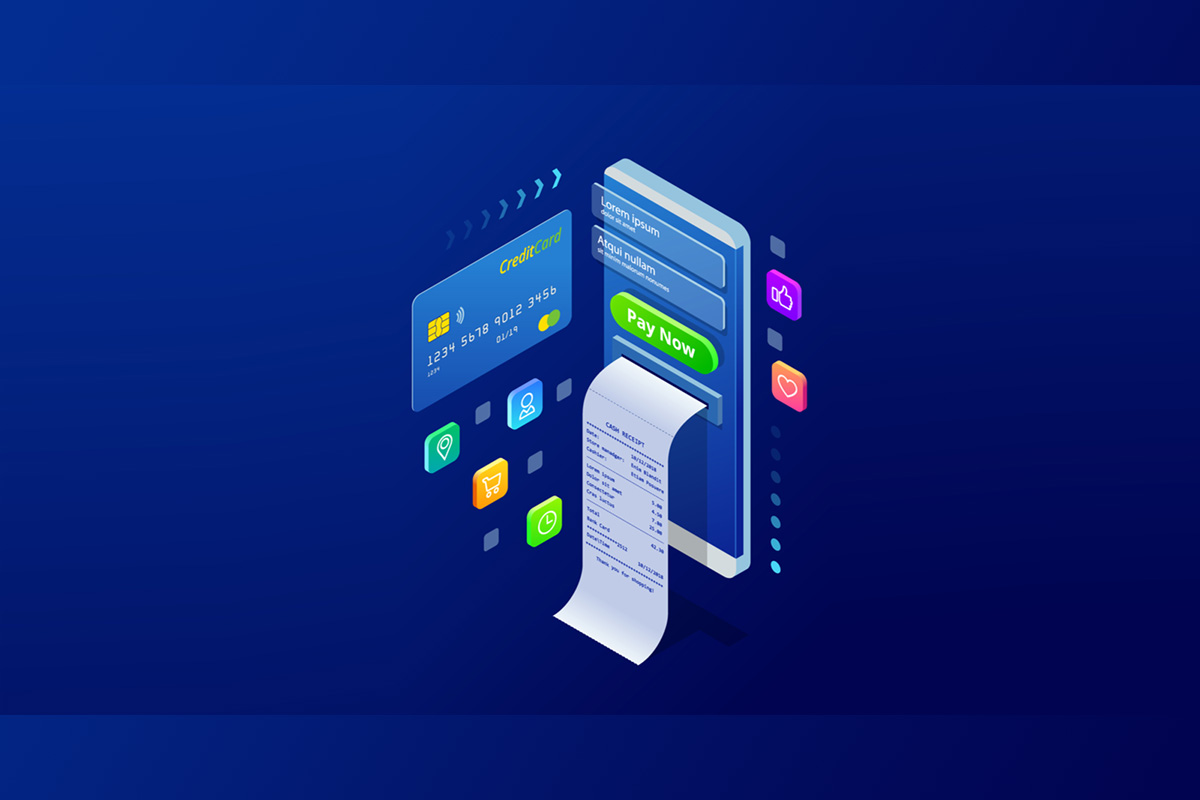 Reading Time:
2
minutes
Mastercard and Paysafe announced the integration of Mastercard Send into Paysafe's payments platform, enhancing the payout capabilities offered to Paysafe's merchant customers in the UK and EU. The addition of Mastercard Send is the latest extension of the ongoing global relationship between the two companies which supports multiple Paysafe products and services.
Mastercard Send enables people and organisations to send and receive money around the world in near real-time. It is designed to help banks, businesses and digital players modernise the way they send payments, giving people access to funds with speed, choice and security wherever they interact.
The addition of Mastercard Send supports Paysafe in offering its merchant base a fast, tried and tested international and domestic payout service. This is key for speed of settlement particularly for small businesses or those in specialised industries such as insurance, marketplaces and e-commerce or gaming. Mastercard Send enables funds to be sent quickly and securely to cards, bank accounts and mobile wallets.
Scott Abrahams, Senior Vice President Business Development, United Kingdom and Ireland SIP at Mastercard, said: "In a climate where the adoption of digital payments has grown exponentially, we're committed to supporting businesses in their ability to send money internationally, quickly and securely. We value our ongoing relationship with Paysafe by offering Mastercard Send as part of the suite of payment solutions available via Paysafe's single API connection."
Paulette Rowe, CEO of Integrated and Ecommerce Solutions at Paysafe, said: "Mastercard Send offers a truly fast and reliable outgoing fund settlement option, so we are pleased to offer this innovation to our merchants. As part of our customer-centric approach and deep expertise in specialised industries, we understand the pressures our merchants face in offering customer payouts at speed. By offering Mastercard Send we are further enhancing the tailored approach which we provide to businesses internationally as well as delivering multiple methods of payment."
Great Response at the Third NOVOMATIC Company Day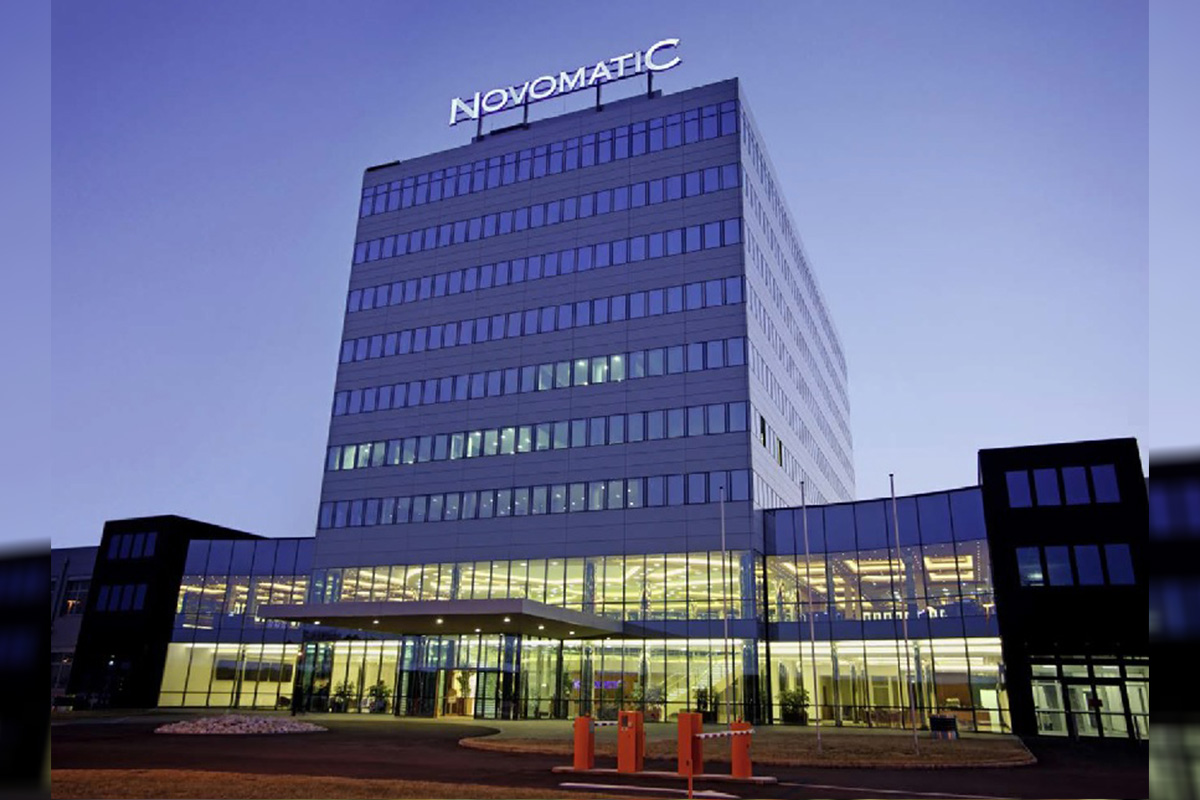 Reading Time:
< 1
minute
The pandemic has once again shown that health is the highest good, and workplace health promotion brings numerous benefits for employees and employers alike. NOVOMATIC therefore recently invited all employees at its headquarters in Gumpoldskirchen to a Health Day. The anticipation for the already third NOVO-Company Day was great, as due to COVID hardly any events could be held lately.
Ryszard Presch and Johannes Gratzl, the Executive Board of NOVOMATIC AG, welcomed the employees in bright sunshine on the premises of the group headquarters: "The last two years were very challenging for all of us. We have learned once again that above all our health is the most important thing. With the NOVO Company Day, we would like to sincerely thank all our employees for their extraordinary commitment and at the same time further promote awareness of health and safety in the workplace. After all, if the employees are doing well, the company is doing well too."
The correlation between employee health and corporate success was also emphasised by the mayor of the town of Gumpoldskirchen, Ferdinand Köck: "Healthy and satisfied employees are the added value of a company. Everyone benefits from the resulting corporate success, including, of course, the community of Gumpoldskirchen."
After the ceremonial opening, a wide range of offers were open to the employees – from lectures on stress reduction or burnout prevention to numerous outdoor and indoor stations such as spine screening, running shoe analysis, a first aid refresher, fire extinguishing training to sports stations such as basketball or an e-bike test station and an extensive health street. A raffle with many great prizes rounded off the programme.
The enthusiastic feedback from the employees confirmed the success of the NOVO-Company Day and reinforces NOVOMATIC's intention to continue this event tradition in the future.