AretoNet BI & Automation Solution to Power IGP Brands On ProgressPlay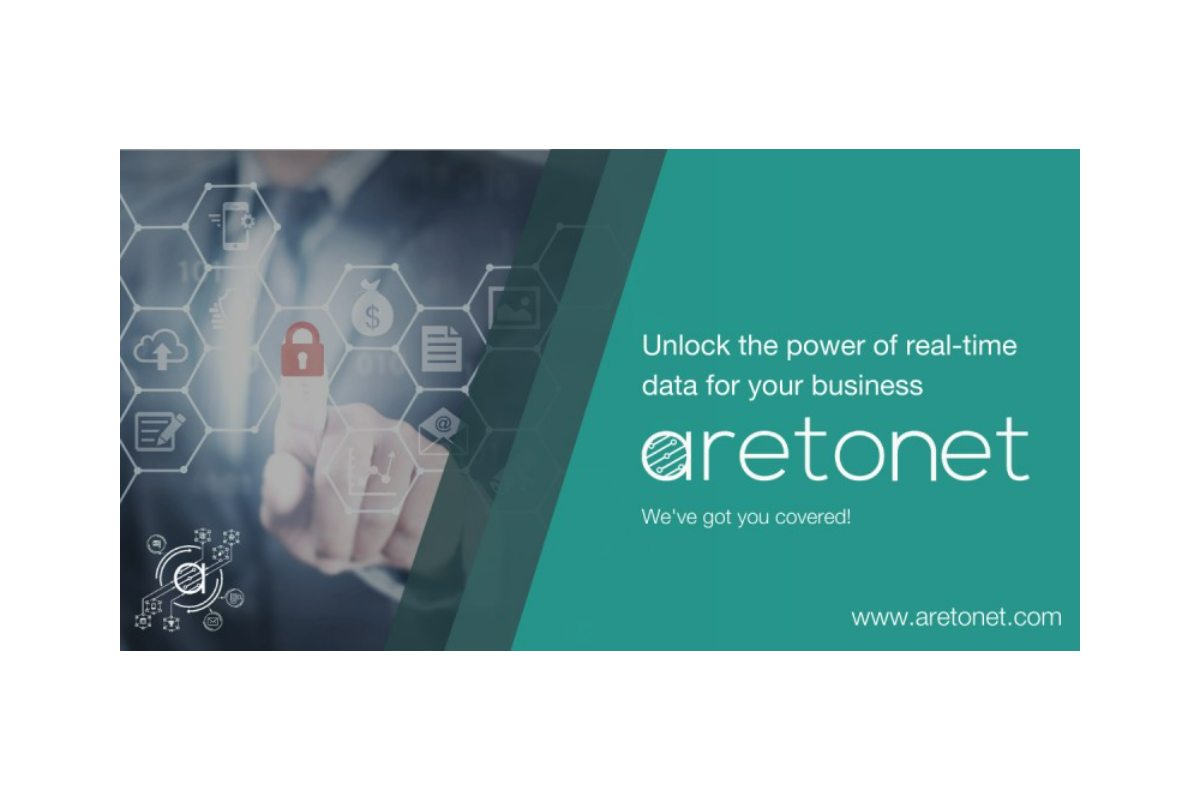 Reading Time:
2
minutes
AretoNet integrates its powerful analytics & automation solution with ProgressPlay and launches with seven new IGP casino & Bingo brands.
Malta-based AretoNet will provide its powerful real-time business intelligence and CRM platform services to seven new online casino brands from Inter Group Partner Holding (IGP) after a successful system integration with Progress Play.
IGP is a key partner for AretoNet, which already provides its cutting-edge marketing automation technology for 11 existing IGP casino and bingo brands, offering real-time marketing campaigns and analytics that maximise player conversion and retention.
IGP operates mainly in the UK using the 888/Dragonfish platform, as well as software from Progress Play, and focuses on online casino and bingo. The new brands, which include HIPPOZINO, MAXIPLAY, MRSUPERPLAY, MRJACKVEGAS, REDORBLACK CASINO, MRMOBI, and MRSLOT represent an exciting period of global expansion for IGP, and AretoNet believes it has the tools to help it grow its business.
AretoNet enables operators and software providers to boost their KPIs and reduce operational burden with its best-in-class technical solution. This includes artificial intelligence, automation, business intelligence and advanced segmentation.
It has a proven track record of getting results. In its two-year partnership with AretoNet, IGP has seen a 20% increase in active players, 10% increase in FTDs, and a 10% decrease in bonus costs. The operator recently signed a two-year extension to its partnership with AretoNet until 2024.
AretoNet technology enables the gaming industry to acquire, retain and reactivate players by arming it with unified data to make accurate decisions, execute campaigns and analyze their effectiveness while empowering operators to centralise their omni-channel efforts.
ProgressPlay is a full turnkey solution for white label gaming operators, providing UKGC, MGA, Irish Bookmaker and Curacao licenses, more than 2000+ casino games and over 140+ different sports.
Lars Söderlund, Business Director at IGP said: "This is an exciting time for IGP,  and we're delighted to have AretoNet on board. It has demonstrated its technology can improve efficiency and effectiveness and get results. AretoNet is in the business of simplifying challenging marketing problems by combining everything into one easy-to-use but incredibly powerful platform, and that's invaluable to our brands. It's about using the best technology on the market to grow together."   
Justin Farrugia, CEO and co-founder of AretoNet, said: "Knowledge is power, and we're confident our solution provides our partners with the information and tools they need to move a step ahead in a competitive market. With the recent launch of our standalone and intuitive BI & advanced segmentation tool, operators can now use our product to boost any existing third-party CRM. Working closely with our partners and clients is the main reason why we succeed, which is why partnering with IGP has always been a great option for us. We look forward to helping them achieve their goals."
ProgressPlay CEO Itai Loewenstein said: "We are delighted to integrate with AretoNet, as, once again, ProgressPlay has shown the platform to facilitate this new BI and automation technology, serving as further evidence of our capability to seamlessly support for innovation."

NFTs and Its Impact on Real Money Online Gambling Industry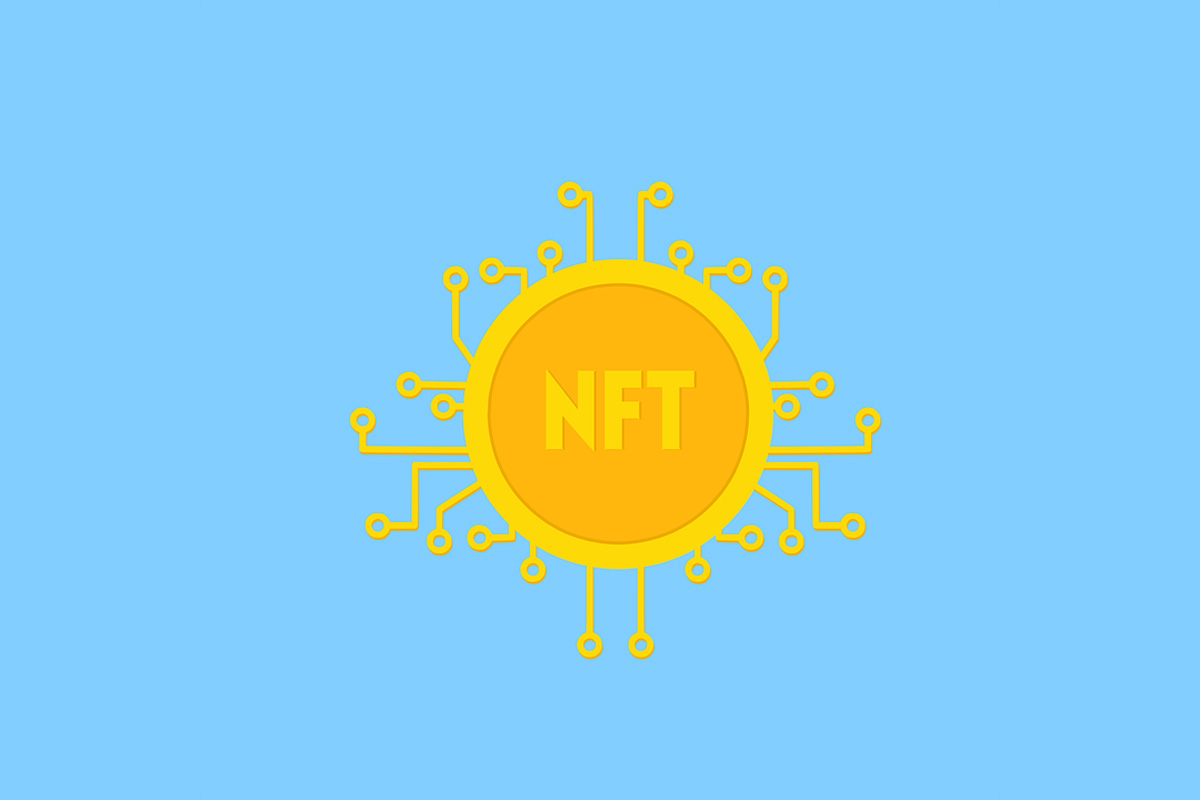 Reading Time:
4
minutes
The relevance of NFT is a hotly debated topic in the real money online casino gambling space. One side of the divide maintains that NFT is a fad riding on the back of the crypto craze. While the other believe NFTs are innovative technology and are leveraging it to increase their player base, boost revenue and improve players' experience
Are you a real money online casino South Africa operator curious about how NFT will affect how people gamble online for real money? Or are you a player looking to know the benefits NFT lends to the real money online casino gambling world? You've come to the right place.
We shall explore the impact of NFTs on online gambling. Let's dive in.
What Exactly Are NFTs?
Non-Fungible Tokens (NFT) are unique digital items designed to be rare. They run on the same technology as a cryptocurrency (blockchain) which means they are transferable. Some things represented as NFT include arts, music, books, tickets, and game assets. 
Different NFTs have become famous for various reasons. Each NFT has a specific identifier. Therefore you can track each NFT and confirm who owns the original version of every NFT in real-time. However, the value of NFTs is determined by their uniqueness, rarity, cultural significance, utility, etc. 
5 Impacts of NFTs on Online Gambling Real Money 
The following are some ways NFTs are utilized in real money online casinos.
1. Distribution of Reward Programs
Reward distribution is an aspect of online casino real money that benefits from the NFTs. Currently, casinos require players to gamble for several hours and spend vast amounts of money betting to join the VIP club and earn loyalty rewards. While this approach works, it exposes careless players to gambling problems. The emergence of NFTs changed reward distribution in the online casino real money forever. With NFT, the real money online casino South Africa and other parts of the world can reward loyal players without risk of addiction.
The casinos can connect with loyal customers by minting limited edition NFT, which they can buy in one trade. Alternatively, online gambling real money platforms can share VIP membership NFTs for free to reward early adopters.
A practical application of NFT in online casino reward distribution can be seen in NFT projects, which gives holders membership access to casino VIP clubs. Players buy the NFT on the casino's marketplace or a secondary market for a fixed price and start enjoying exciting cashback bonuses, free spins, and a share of the casino house edge.
2. NFT Give Players True Ownership
Many real money online casinos' gameplay is such that players strive to claim in-game assets such as rare guns, symbols, and gems. But until now, in-game assets have always been the property of game designers and never genuinely owned by the players.
Actual asset ownership makes online real money casino games more competitive and rewarding. When in-game assets are minted as NFTs, players can transfer them across different casino games, enjoy different experiences, or even sell them to other players for profit. Incidentally, this increases website traffic and boosts the online casino real money operators' revenue. 
3. NFTs Fosters Players' Privacy 
Privacy contributes to the reason players gamble online, as we can see in the rise of no signup casino online real money, which requires only banking details to set a player's profile. NFTs stretch players' anonymity in online casino real money even further.
In specialized NFT casinos, a player's profile is represented by a digital avatar. Therefore, the player doesn't need to submit any sensitive information to play casino online for real money or to claim their winnings. A popular game where NFT serves as the player profile is Axie Infinity. 
4. NFTs Creates a New Way For Operators to Raise Money 
Online casino operators can use NFT to fund new projects. They will sell the NFT collection to players for a share of the casino revenue and house edge. Here are two ways online casinos can use NFT to raise money. First, operators can create NFT and use the revenue to fund their upcoming projects. In return, holders get access to the casino when it launches, occasional raffle draws, and part of the casino revenue. On the other hand, if the casino project has already launched but wants to create another revenue source, it can create NFT, which gives players ownership of a percentage of its house edge and other exclusive perks.
5. Birth of NFT Casinos and Games
The emergence of NFT has ushered in specialized online casinos where players gamble to win NFT prizes. To implement this gaming model, online casinos create games that use limited-edition NFT as prizes. Punters can participate in slots and other traditional online casino games for a chance to win NFT, which they can quickly sell for real money. Look no further than Red Tiger to see the NFT-prized game in effect. Recently, Red tiger launched a new game called NFT Megaways, which offers Cryptopunk characters as slot prizes. This is a big deal because the original Cryptopunk NFTs are one of the most expensive NFTs, and some are worth millions of dollars.
Conclusion
Many people think NFTs are not worth the hype due to the high cost and negative environmental impact. But some partnerships are already being formed to combat the problems. Regardless, NFTs are genuine innovations. They have been around for quite many years, and their use case has ballooned from social media avatars to real use cases in online subscription, music, sports, arts, and gaming.
We have highlighted the unique impacts of NFTs on online casino real gambling as it relates to operators and punters that want to play casino online for real money. NFT in online casinos can bring about a new form of online casino economy where the interest of both players and operators are aligned.
EveryMatrix selected as the Online Provider for the National Lottery of Malta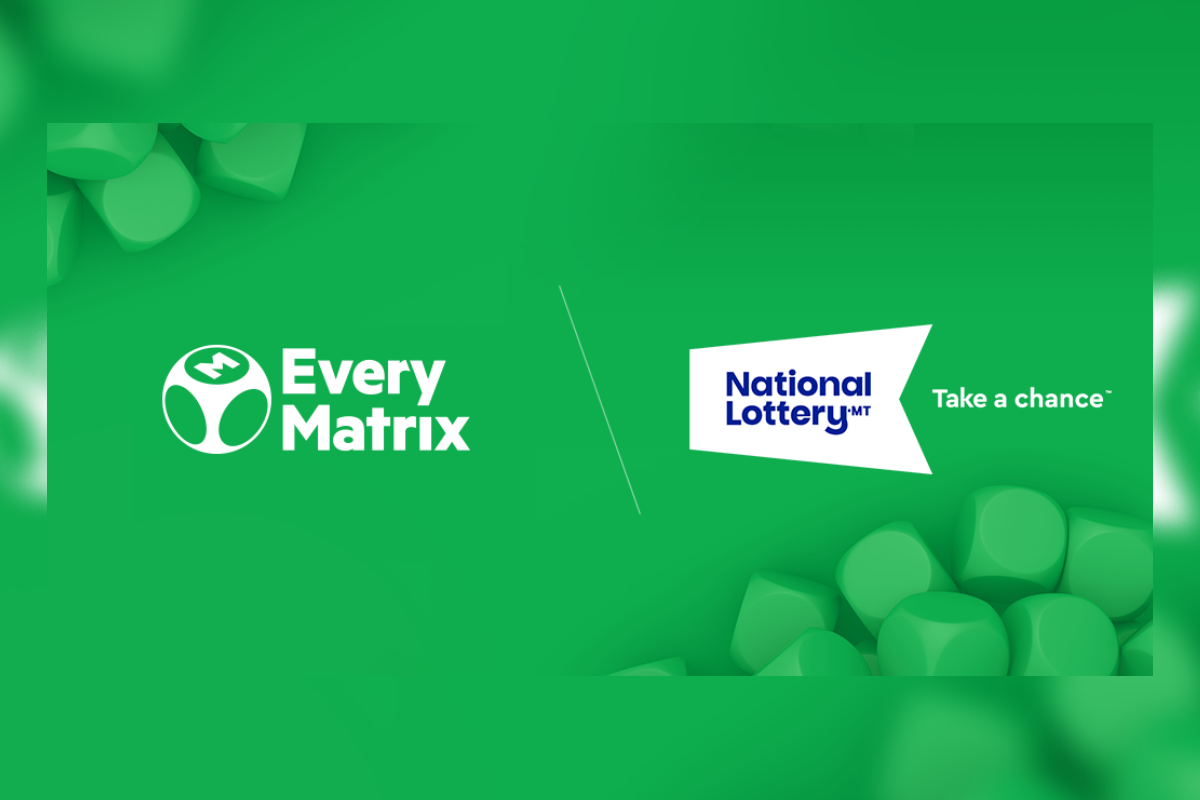 Reading Time:
2
minutes
iGaming software provider EveryMatrix and National Lottery plc, a subsidiary of IZI Group plc, have signed an agreement through which the supplier has been selected to provide online games to the Maltese National Lottery.
National Lottery plc recently won the concession to manage and operate the national lottery of Malta. For the first time in 18 years, the Maltese National Lottery will be run by a fully-owned Maltese company.
National Lottery plc chose International Game Technology (IGT) as its lottery technology provider, and EveryMatrix will supply the lottery with its suite of online products. EveryMatrix will integrate the IGT retail transaction engine into its CasinoEngine solution, the iGaming Integration Platform, via IGT's Aurora Anywhere, making all of the National Lottery's draw-based games available online, on both desktops and mobile devices.
Ebbe Groes, Group CEO of EveryMatrix, says: "We are very proud to be able to support National Lottery plc in this way. We believe the benefits delivered by our system will enable the national lottery to safely channel Maltese players away from illegal or abusive secondary lotteries. The integration of the world's no. 1 lottery system provider speaks volumes about the performance of our platform."
Franco DeGabriele, CCO of National Lottery plc, comments: "After 18 years since the privatisation of the national lottery of Malta in 2004, the lottery will be operated for the first time by a wholly-owned Maltese company, whose mission is to provide the market with a service that is local, innovative and of the highest levels of quality.
"We will invest in the systems to ensure the service offered meets the highest standards and is built on the most rigorous compliance frameworks. Our digital innovation will put Malta on the global map, and we will work closely with the authorities to eradicate all forms of lottery abuse."
Genius Sports builds out official data, trading and live streaming partnership with Tipsport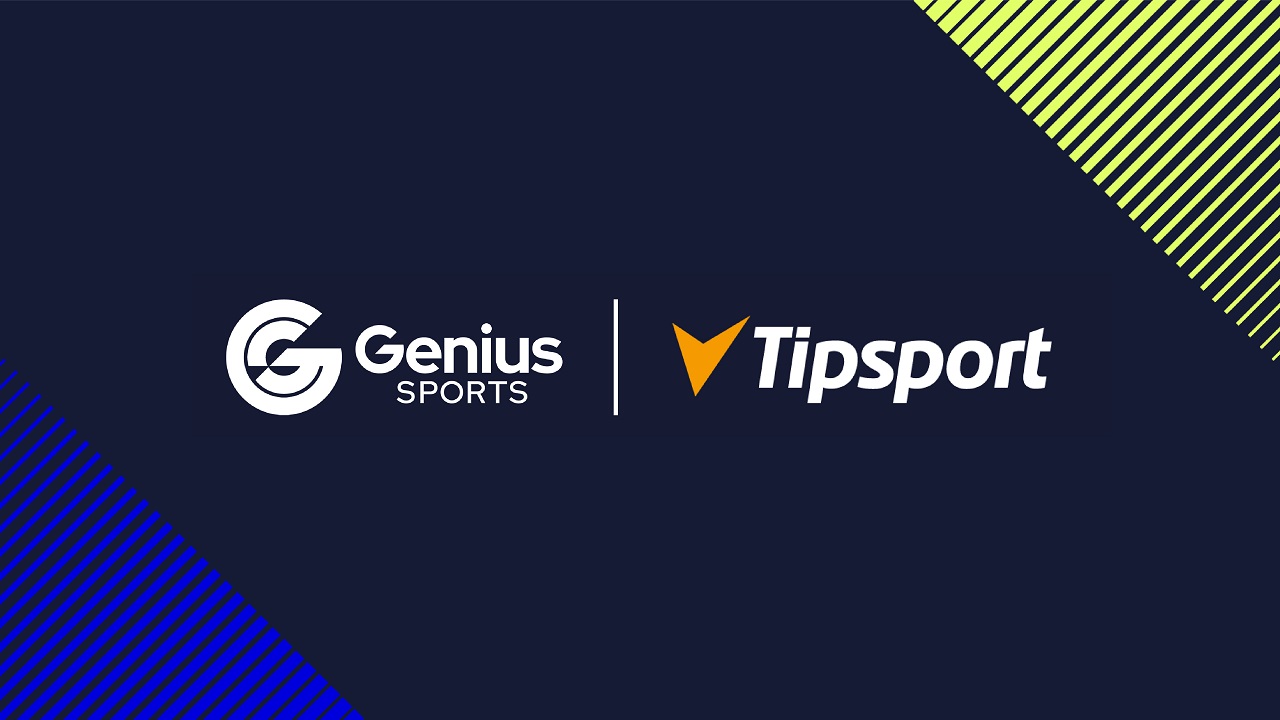 Reading Time:
2
minutes
Genius Sports Limited, the official data, technology and broadcast partner that powers the ecosystem connecting sports, betting and media, has agreed to a major expansion of its long-term partnership with Tipsport, a leading Czech sportsbook operator across retail and online.
Tipsport has agreed to a substantial uplift in the number of annual events covered by Genius Sports' suite of data-driven PreMatch, LiveData and LiveTrading solutions while maintaining full flexibility and control over each element of its sportsbook.
Powered by the highest quality data, Genius Sports will deliver real-time feeds and pin-point pricing for hundreds of competitions, including the EPL, NCAA Basketball, Euroleague Basketball and the NFL. Tipsport will have access to Genius Sports' full NFL product suite, including access to the league's real-time statistics, proprietary Next Gen Stats (NGS) and official sports betting data feed.
Genius Sports will also deliver thousands of low latency streams through its rapidly expanding Streaming solution. Tipsport customers will benefit from an enhanced live betting experience through live streams of top tier football leagues across Argentina, Colombia, Iceland and China, as well as dozens of FIBA basketball and FIVB volleyball leagues globally.
"Never-ending innovation is firmly part of our DNA so we're thrilled to widen our partnership with Genius Sports for the upcoming years," said Petr Komarek, Head of Data & Streaming at Tipsport. "Considering this strong bond, we're excited to engage many more customers and provide them with our world-class services. We look forward to create compelling and unique projects together."
"Since the start of our partnership in 2016, we have worked closely with Tipsport to provide them with a growing suite of betting products and services that drive turnover, increase margins and maximise control," said Jack Davison, Chief Commercial Officer of Genius Sports. "Across official data, trading and live streaming, we're excited to continue playing a crucial role powering Tipsport's first-class sportsbook."