Betmakers Selected as New Tote Provider in Norway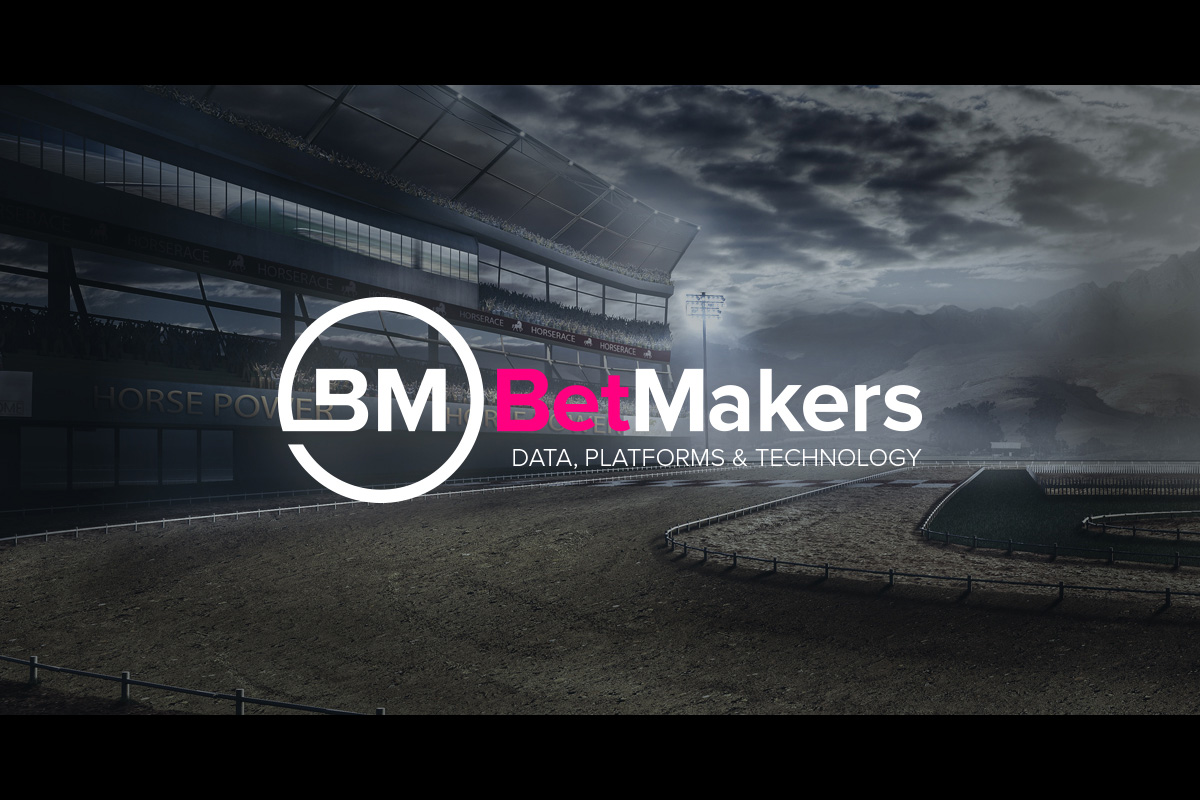 Reading Time:
2
minutes
The Board of BetMakers Technology Group has announced that the Company, through its wholly-owned subsidiary Racing Technology Ireland Limited, has been contracted as the new tote technology and services provider for the country of Norway under a 10-year agreement relating to the provision of wager processing services with Stiftelsen Norsk Rikstoto.
Under the Agreement, Global Tote has been contracted to provide its Global Tote Quantum(TM) engine as part of a fully-managed SaaS solution to replace Norsk Rikstoto's current parimutuel betting system. The Agreement sets out terms for Global Tote to deliver protocols and support for integration of the Global Tote Quantum(TM) solution with existing Norsk Rikstoto web, mobile and terminal platforms. The system will be hosted from Global Tote's AWS computing environment with operations services from Global Tote's purpose-built centres in Europe and the US.
The contracted parties intend to work together to better position Norsk Rikstoto and develop Norway racing as a global wagering product. This is expected to include expanding international commingling opportunities and increasing turnover and revenue by importing international content for wagering customers in Norway as well as exporting Norwegian racing and betting products to international markets.
Norsk Rikstoto Director of Gaming Services / CIO, Christofer Moestue Huseby, said: "We are delighted to have reached this agreement with the entities under parent company BetMakers and, under terms of the new Agreement, to utilise the Global Tote solution with a desired outcome to be more competitive in what we see as a more liberalised gaming market. Norsk Rikstoto is looking forward to including all of Global Tote Quantum's state-of-the-art features as well as key software customisations to accommodate local betting and regulatory requirements.
"The betting system is Norsk Rikstoto's most central and critical component, so its replacement had to offer a sophisticated technological and service solution with a powerful core platform from which to deliver an engaging responsible gaming experience to our customers.
"Global Tote's stature in the racing and betting industries is well established, its technologies and services are advanced, and we believe its integration capabilities will allow Norsk Rikstoto to integrate the new betting system with our existing web, mobile and terminal platforms."
BetMakers CEO, Todd Buckingham, said: "BetMakers, through its Global Tote division, is delighted to broaden its engagement with Norsk Rikstoto to deliver a new betting system that both parties believe will allow Norsk Rikstoto to leverage its investment in existing web, mobile and terminal platforms while also expanding its system capabilities and increasing access to new markets and new content through international commingling.
"Further to this new Norway deal expanding Global Tote's footprint in Europe, we are particularly proud of the fact that, as a Company, BetMakers now provides key tote betting services to three of the four Nordic countries that offer betting on racing. Global Tote is the chosen national tote services provider of the Nordics in Denmark, Finland and Norway.
"Global Tote is also the national tote technology service provider in Turkey, and supports key racetracks across Spain, Cyprus, Ireland and the United Kingdom.
"Global Tote is committed to innovating with technologically-advanced systems supported by top-tier services and investing in pool betting, while providing our partners with increased commingling opportunities and access to new racing content.
"BetMakers' purpose-built offices in Europe and the US that service Global Tote's AWS computing and operations environment have been integral in the Company's ability to secure significant contracts with agile, innovative and robust compliance solutions for our partners. We intend to build on this Global Tote services hub with the view to scale for other existing and potential clients."

Gaming veteran joins the Board of Nordisk Games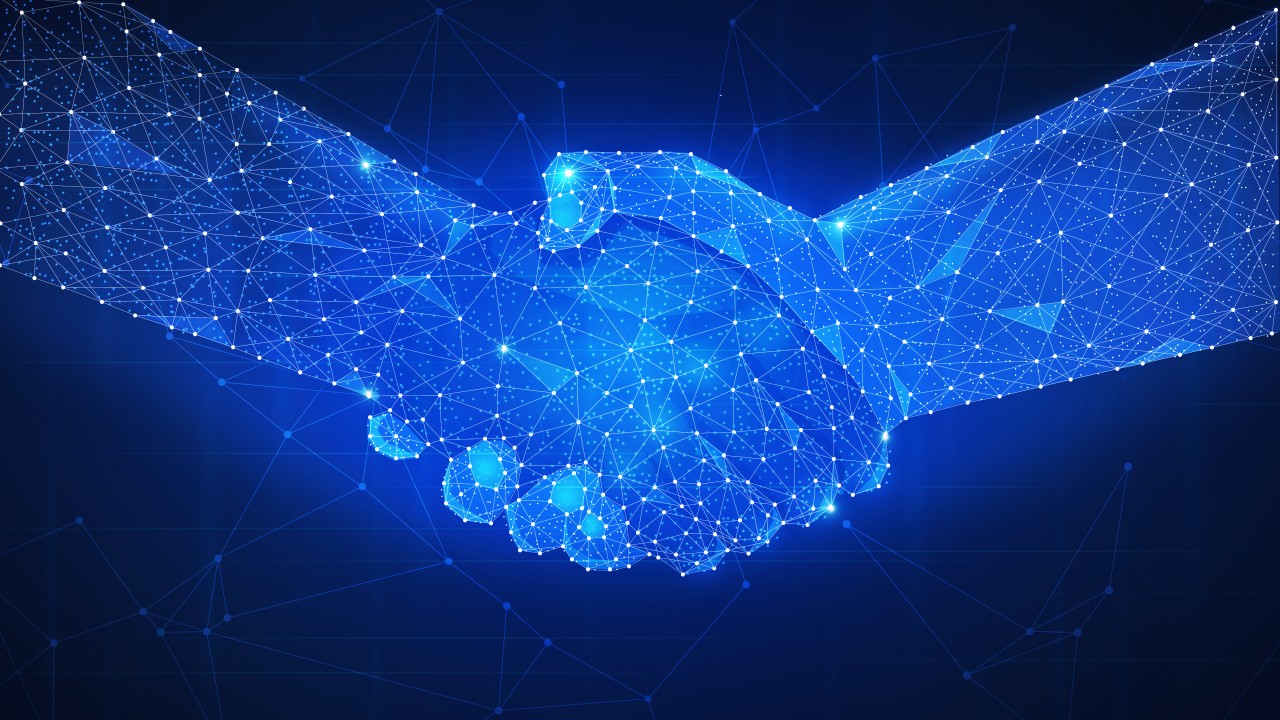 Reading Time:
2
minutes
Copenhagen-based Nordisk Games today announces that Ebba Ljungerud, former CEO of Paradox Interactive, has joined the company's Board of Directors.
In her new role, Ebba Ljungerud will support the leadership team, by scoping new investment targets and strengthening partnerships with existing partner studios, as it continues to expand its portfolio of game studio investments in 2022. In recent years, Nordisk Games has built a high-growth portfolio of minority and majority-owned game studios that includes Avalanche Studios Group, Star Stable Entertainment, MercurySteam, Nitro Games, Flashbulb Games and Supermassive Games.
During her time at Paradox, Ebba Ljungerud led the company during the development of popular grand strategy series like Crusader Kings, Hearts of Iron and Stellaris. Prior to this, she spent eight years at Kindred Group holding various executive management positions, including CCO. Outside of her role on Nordisk Games' board, Ebba Ljungerud works as an independent advisor in the games industry.
"I'm thrilled that Ebba has joined the Board of Directors. We have ambitious growth and development plans going forward, and I'm certain her experience and knowledge of the games industry will play a vital part in this in the years to come," says Nordisk Games' Chairman of the Board and CEO of Nordisk Film, Allan Mathson Hansen.
"The Nordisk Games team has built a really unique portfolio of artistic and creative studios, so I'm really excited to begin working alongside them. The company also puts a lot of focus on delivering real strategic support, giving partner studios the tools to create the best games possible. I'm looking forward to being able to contribute to their continued success, and make some great games along the way," added Ebba Ljungerud.
The announcement comes as Nordisk Games plans to add more new members to the Board of Directors throughout the rest of 2022. Nordisk Games is owned by entertainment company Nordisk Film – a part of the Nordic media group Egmont – and has since 2017 invested more than EUR 200 million in European game studios.
Q&A with Victor Pronk, CCO at Incentive Games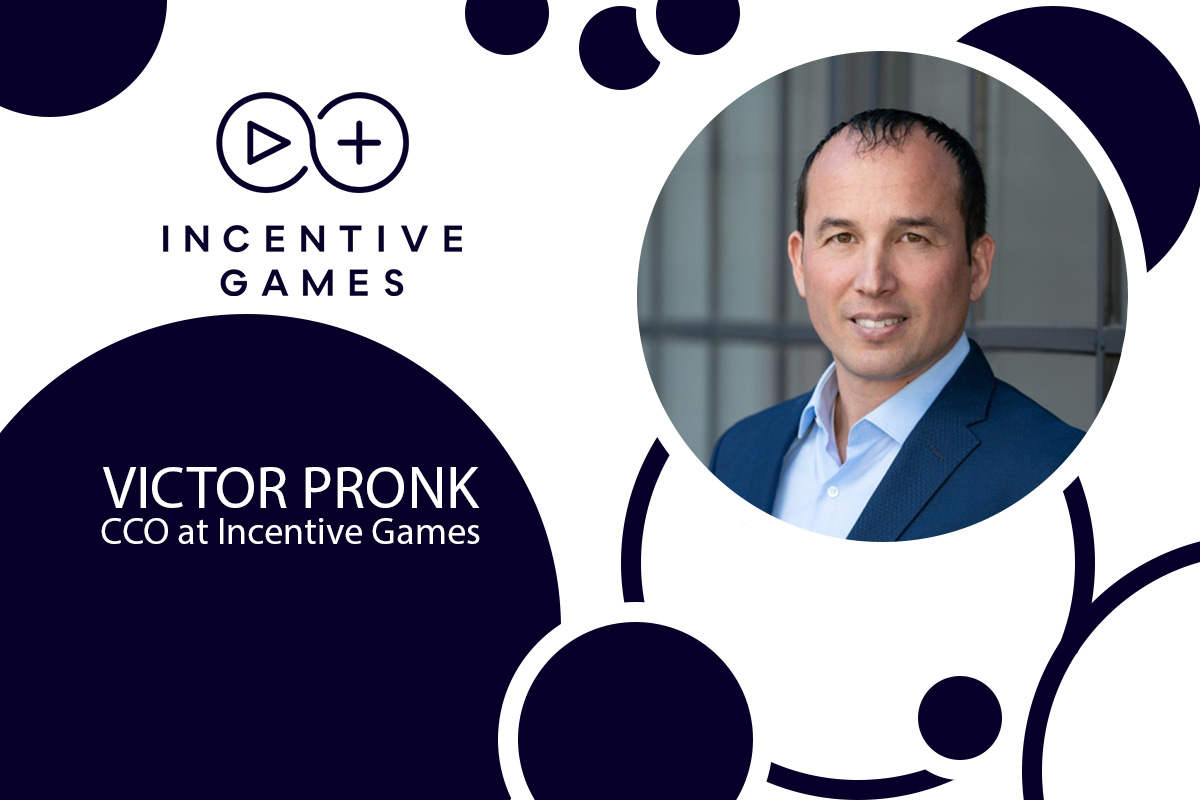 Reading Time:
3
minutes
Can you tell us a little bit more about your recently announced partnership with EBET and what it entails? 
Of course. Under the partnership, Incentive Games will provide unique freeplay content for EBET brands that will help the operator lower acquisition costs and take retention to the next level. We believe that esports fans will appreciate the gamification elements and game concepts that Incentive Games has built its reputation on, and we very much look forward to taking these mechanics and features and wrapping them in a range of engaging esports themes. This is our first play in the esports betting sector, and it is a move that we are excited to have made with EBET, an undisputed leader in the vertical.
How can freeplay games be used to engage esports audiences and introduce them to esports betting?
It all starts with offering esports fans something that is relevant and fun, which is exactly what our games do. For each title, we use elements of a live sports event, in this case, an esports contest, to create a game for the viewers to engage with. This in turn increases the excitement around the live event/esports contest and also introduces the concept of betting and wagering to those interested in trying it for the first time. That our games are free to play makes them a powerful acquisition tool as the player is not using their own money, but they also add value for those already signed up with a betting brand whether that be traditional sports or esports.
Do these games use different mechanics/features to the freeplay games you create for sports betting? If so, how are they different?
The gamification and human behaviour techniques we use are the same across all sports and all product verticals, including esports. The implementation is specific to both the sport and the audience that we are targeting with the game and getting this part right is a combination of experience and a lot of extensive data analysis and A/B testing. So, in short, the fundamentals of the games are the same but themes, prizes, etc are specific to the sport and the audience.
How will you continue to develop products for EBET? What role does data play in how you analyse game performance and use this to guide development of new titles? 
We are looking forward to a long partnership with EBET that will include multiple unique games for their esports audience. With every game, we expect to learn more about their audience and how they respond to different concepts and features. This will allow us to improve on the next run of games and better their contribution to the operator's wider acquisition and retention strategy. We can't disclose what games are coming, just that we are very excited about the ideas we are working on with EBET and the product roadmap that we have in place for the coming months and years.
How do you see the esports betting space evolving over the next 12 months? What role will Incentive play in driving this growth? 
Esports has been a constant and rapidly growing market and we expect that to continue. With the recent pandemic, all operators are very aware of having alternatives to traditional sports and there is a growing desire among many to add esports betting to their proposition. For that reason, we believe the vertical will continue to grow at pace with further opportunities opening up for us and the operators that we work with. We as Incentive Games are very much looking forward to providing our games to EBET and helping them drive their growth.
Engage yourself in the most complete Game Wave Festival, where business, learning, and enjoyment merge!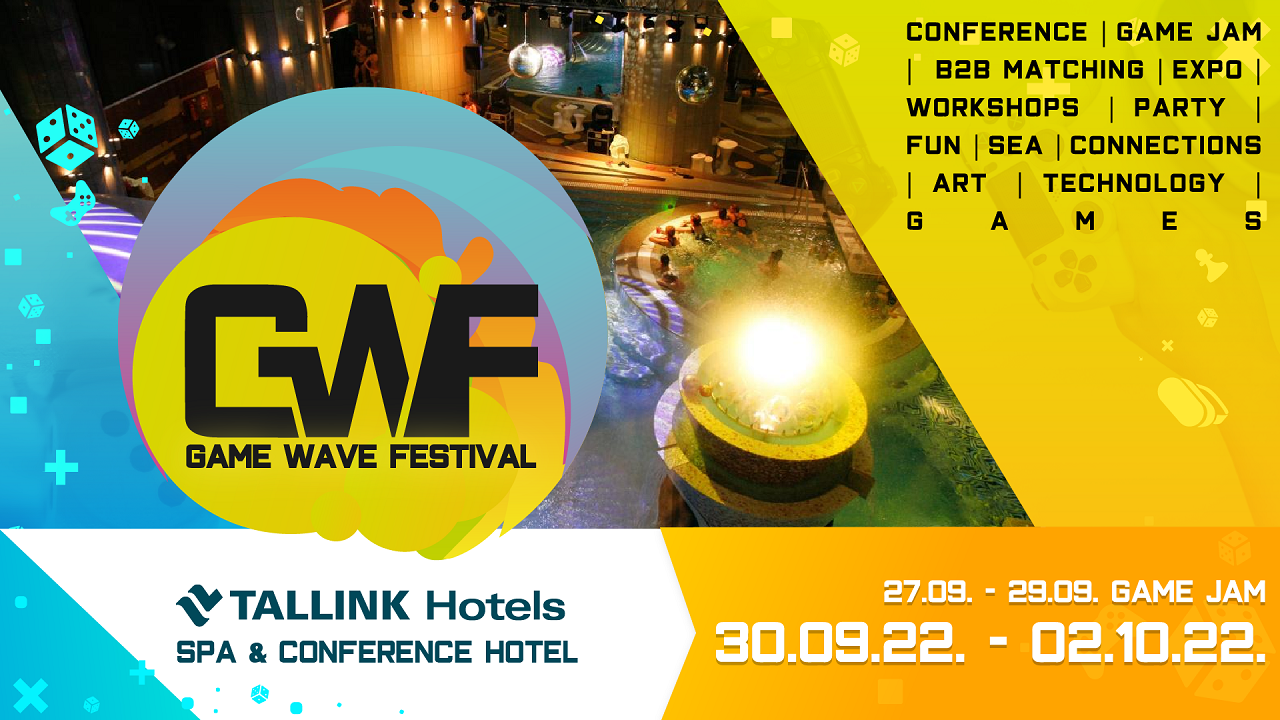 Reading Time:
3
minutes
The Game Wave Festival is an international event taking place for the second year in a row from September 27th to October 2nd in Tallinn, Estonia at Tallink Spa & Conference Hotel. The first three days of six-day-event are dedicated to the game jam.
The Game Wave Festival is a business, education and entertainment event for the gaming industry professionals. It first took place with great success in September 2021 in Jūrmala, Latvia attracting participants from 25 countries.
"Game Wave Festival is an expressive way to celebrate glorious game development heritage, culture and traditions, meet new and old faces, and have fun. It is professional, oriented to have serious business talks, and cozy, to make friends with almost all attendees. I am happy to welcome all of you to the 2nd Game Wave Festival!" — Ints Viksna, Chairman of Board at Latvian Technological center.
The festival is mainly B2B, however, it is designed to avoid the "stiffness" these types of events sometimes have. Game Wave Festival attempts to capture the fun and relaxed ambiance we've experienced in other global and regional game events. GWF is large enough to get an overview of the main tendencies in the Nordic and Baltic region, and small enough to make friends with all participants – The friendships you will make in GWF, will follow you all your life.
Main event and B2Match
30.09. – 02.10. The Main Event: Conference, workshops, expo, pitching competitions, business meetings and game jam final presentation.
The conference and interactive events are divided into 5 tracks: General, Art (visual, audial, haptics), Unreal Engine, XR and Board Games.
The online matchmaking platform is available for all participants all 6 days, and the meetings can also be booked on-site. Registered members of the matchmaking will be able to participate both on-site and online.
GWF uses the B2Match meeting and event management platform that works both on web browsers and mobile devices. This platform also handles video calls and conference streaming, so all functionality needed by the participants is neatly in one place.
There will be a private Business area for business ticket holders in Tallink's Fidel Bar with a nice view of the old town.
The first three days of the six-day-event are dedicated to the game jam
Awesome game jam runs from September 27th to 29th. The game jam's theme and diversifiers of the jam will be decided by the jam sponsors. However, the game jam does not end on the 3rd day, instead, the final ceremony is on the 6th day of GWF. This is by design so that the teams can improve their games by attending workshops and even pitch them in and get feedback in our "Early stage games mentor pitch".
Three unique game pitching opportunities:
1 to 1 board games author and publisher pitch in a private, closed space, where publishers can take their time to test the game and converse with the authors.
Early stage mentor pitch for anyone not ready for any other pitches, but still willing to train, test their prototype and get feedback. Jammers are welcome.
Nordic Game Discovery Contest Baltic semi-finals where developers from Finland, Estonia, Latvia and Lithuania can showcase their games to publishers and industry experts and compete for a place in the finals.
Three special event parties, including Business Afterparty and Pool party
The Business Party (29.09.2022) will be available for organizers, speakers, partners and business ticket holders only.
The Pool party (30.09.2022) will be available for organizers, speakers, partners, business ticket holders only and pool party ticket holders. There will be access to the pool area, sauna, hot tubs and a quieter area by the bar.
The Afterparty (01.10.2022) will be available for almost everyone (except for student ticket holders). It will feature Marioke, a feast table and a quieter area for business conversations.
The 3 day expo for game companies,  art, technology & education
The expo will be of interest to anyone who has a professional or a hobby curiosity about topics related to game companies, art, technology and education. Learning from last year's success and good feedback, GWF will place staff members to guard the hall, so that the expo participants are not tied down at their booths for 3 days.