Notice of Kambi Group Plc Extraordinary General Meeting 2022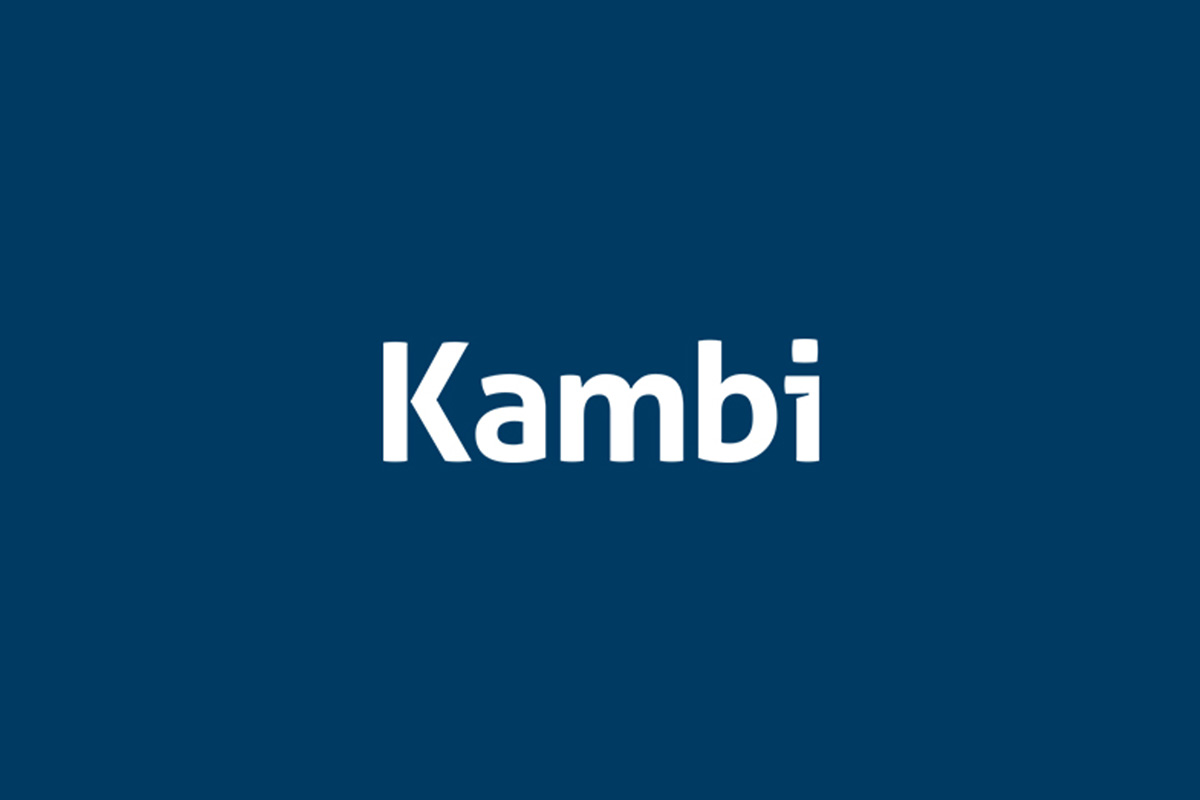 Reading Time:
6
minutes
In terms of Articles 41 and 42 of the Articles of Association of the Company
NOTICE IS HEREBY GIVEN that that AN EXTRAORDINARY GENERAL MEETING (the "Meeting") of Kambi Group plc, company number C 49768 (the "Company") will be held on Thursday 30 June 2022 at 11.00 CEST at Kambi, Hälsingegatan 38, 113 43 Stockholm, Sweden, to consider the following Agenda. The registration of shareholders starts at 10.30 CEST.
Right to attendance and voting
To be entitled to attend and vote at the Meeting (and for the purpose of the determination by the Company of the number of votes they may cast), shareholders must be entered on the Company's register of members maintained by Euroclear Sweden AB by Thursday 9 June 2022.
Shareholders whose shares are registered in the name of a nominee should note that they may be required by their respective nominee/s to temporarily re-register their shares in their own name in the register of members maintained by Euroclear Sweden AB in order to be entitled to attend and vote (in person or by proxy) at the Meeting. Any such re-registration would need to be effected by Thursday 9 June 2022. Shareholders should therefore liaise with and instruct their nominees well in advance thereof.
To be entitled to attend and vote in person at the Meeting, shareholders must notify Euroclear Sweden AB of their intention to attend the Meeting by Thursday 9 June 2022 and can do so by (i) e-mail to Generalmeetingservice@euroclear. com or (ii) mail to: Kambi Group plc, c/o Euroclear Sweden AB, Box 191, SE-101 23 Stockholm, Sweden or (iii) by phone on +46 8 402 9092 during the office hours of Euroclear Sweden AB. Notification should include the shareholder's name, address, email address, daytime telephone number, personal or corporate identification number, number of shares held in the Company, as well as details of any proxies (if applicable, in the case that the shareholder has appointed a third party representative to attend the Meeting in their stead). Information submitted in connection with the notification will be computerised and used exclusively for the Meeting. See below for additional information on the processing of personal data.
Shareholders' right to appoint a proxy
A shareholder who is entitled to attend and vote at the Meeting, is entitled to appoint one or more proxies to attend and vote on his or her behalf. A proxy need not also be a shareholder. If the shareholder is an individual, the proxy form must be signed by the appointer (or his authorised attorney) or comply with Article 126 of the Articles. If the shareholder is a corporation, the proxy form must be signed on its behalf by an authorised attorney or a duly authorised officer of the corporation or comply with Article 126 of the Articles.
Proxy forms must clearly indicate whether the proxy is to vote in their discretion or in accordance with the voting instructions sheet attached to the proxy form. Your proxy shall vote as you have directed in respect of the resolutions set out in this notice or on any other resolution that is properly put to the meeting. If the proxy form is returned to the Company without any indication as to how the proxy shall vote, generally or in respect of a particular resolution, the proxy shall exercise their discretion as to how to vote or whether to abstain from voting, generally or in respect of that particular resolution (as applicable).
Where the shareholder is a corporation, a document evidencing the signatory right of the officer signing the proxy form, must be submitted with the proxy form. Where the proxy form is signed on behalf of the shareholder by an attorney (rather than by an authorised representative, in the case of a corporation), the original power of attorney or a copy thereof certified or notarised in a manner acceptable to the Board of Directors must be submitted to the Company, failing which the appointment of the proxy may be treated as invalid.
The original signed proxy form and, if applicable, other supporting documents (required pursuant to the above instructions), must be received by Euroclear Sweden AB no later than Thursday 9 June 2022 by (i) e-mail to Generalmeetingservice@euroclear .com or (ii) mail to: Kambi Group plc, c/o Euroclear Sweden AB, Box 191, SE-101 23 Stockholm, Sweden. Shareholders are therefore encouraged to submit their proxy forms (and other supporting documents, if any) as soon as possible.
Proxy forms are available on the Company website  under the General Meetings section.
Aggregated attendance notifications and proxy data processed by Euroclear Sweden AB must be transmitted to and received by the Company by email at Mia.Nordlander@kambi .com not less than 48 hours before the time appointed for the Meeting and in default shall not be treated as valid.
Agenda
1. Opening of the Meeting
2. Election of Chairman of the Meeting
3. Drawing up and approval of the voting list
4. Approval of the Agenda
5. Determination that the Meeting has been duly convened
6. Election of two persons to approve the minutes
Special Business (Extraordinary Resolutions)
7. THAT the Directors be and are hereby duly authorised and empowered in accordance with Articles 85(1) and 88(7) of the Companies Act and Article 3 of the Articles, on one or several occasions prior to the date of the next Annual General Meeting of the Company, to issue and allot up to a maximum of 3,106,480 Ordinary 'B' shares in the Company of a nominal value of €0.003 each (corresponding to a dilution of 10% of total shares as at the date of the notice to the 2022 Annual General Meeting) for payment in kind or through a direct set-off in connection with an acquisition, and to authorise and empower the Directors to restrict or withdraw the right of pre-emption associated to the issue of the said shares. This resolution is being taken in terms and for the purposes of the approvals necessary in terms of the Companies Act and the Articles of Association of the Company. (Resolution a)
8. WHEREAS (i) at a meeting of the Board of Directors of the Company held on 30 March 2022, the Directors resolved to obtain authority to buy back Ordinary 'B' shares in the Company having a nominal value of €0.003 each; and
(ii) pursuant to Article 5 of the Articles and Article 106(1) (b) of the Companies Act a company may acquire any of its own shares otherwise than by subscription, provided inter alia authorisation is given by an extraordinary resolution, which resolution will need to determine the terms and conditions of such acquisitions and in particular the maximum number of shares to be acquired, the duration of the period for which the authorisation is given and the maximum and minimum consideration.
NOW THEREFORE the members of the Company resolve that the Company be generally authorised to make purchases of Ordinary 'B' shares in the Company of a nominal value of €0.003 each in its capital, subject to the following:
(a) the maximum number of shares that may be so acquired is 3,106,480 which is equivalent to 10% of total shares as at the date of the notice to the 2022 Annual General Meeting;
(b) the minimum price that may be paid for the shares is SEK1 per share;
(c) the maximum price that may be paid for the shares is SEK1,000 per share;
(d) the maximum aggregate number of shares that can either be i) issued and allotted under Resolution a and, ii) bought back under this Resolution b, shall not exceed 3,106,480; and
(e) the authority conferred by this resolution shall expire on the date of the 2023 Annual General Meeting, but in any case shall not exceed the period of 18 months, but not so as to prejudice the completion of a purchase contracted before that date. (Resolution b)
9. Closing of the Extraordinary General Meeting

Information about proposals related to Agenda items
Both extraordinary Resolutions, Resolutions a and b, were presented in their entirety to the Annual General Meeting held on 17 May, 2022 (which resolutions were referred to therein as resolutions m and n respectively), and obtained one majority of two required in terms of article 135 of the Companies Act (Cap 386), and in terms of Articles 48B.2(b) of the Articles of Association of the Company. To this end, this Extraordinary General Meeting is being convened within 30 days of the Annual General Meeting, in accordance with the aforementioned provisions of the Companies Act and the Articles, in order to take a fresh vote on the proposed extraordinary resolutions.
Agenda item 7 (Resolution a)
The objectives of the authorisation are to increase the financial flexibility of the Company and to enable the Company to use its own financial instruments for payment in kind or through a directed set-off to a selling partner in connection with any business acquisitions the Company may undertake or to settle any deferred payments in connection with business acquisitions. The market value of the shares on each issue date will be used in determining the price at which shares will be issued. For the purposes of Article 88(7) of the Companies Act, through this resolution the members of the Company are also authorising the Board of Directors to restrict or withdraw the members' right of pre-emption that would normally entitle members to be offered the newly issued shares in the Company in proportion to their shareholding before such new shares are offered to third parties.
Agenda item 8 (Resolution b)
The Board of Directors proposes that the acquisition by the Company of its own shares shall take place on First North Growth Market at Nasdaq Stockholm or via an offer to acquire the shares to all members of the Company. Such acquisitions of own shares may take place on multiple occasions and will be based on market terms, prevailing regulations and the capital situation at any given time. Notification of any purchase will be made to First North Growth Market at Nasdaq Stockholm and details will appear in the Company's annual report and accounts. Any resolution to repurchase own shares will be publicly disclosed. The objective of the buyback and transfer right is to ensure added value for the Company's shareholders and to give the Board increased flexibility with the Company's capital structure.
Following such buybacks, the intention of the Board would be to either cancel, use as consideration for an acquisition or transfer to employees under a company share incentive plan. Once repurchased, further shareholder and Bondholder approval would be required before those shares could be cancelled.
If used as consideration for an acquisition the intention would be that they would be issued as shares and not sold first.
Week 39/2023 slot games releases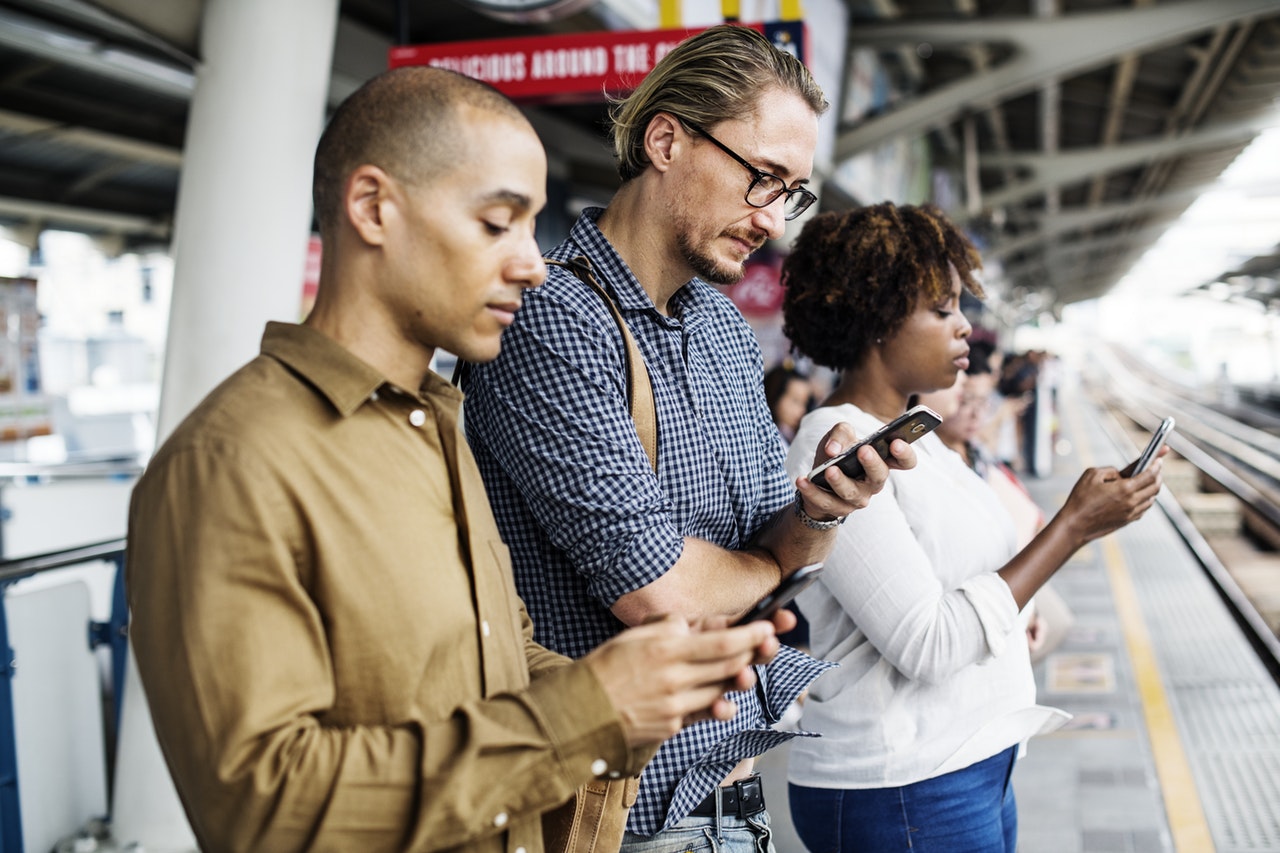 Reading Time:
6
minutes
Here are this weeks latest slots releases compiled by European Gaming
Players are being given the opportunity to travel back in time to the ice age in the latest slot from in-demand provider, Booming Games. Those who can brace the icy winds of Mammoth Tundra will come face to face with beasts and potentially big wins. Players must trek across the frozen reels – which take the 5×3 format – and keep their wits about them at all times. Not only can Woolly Mammoths cross their path, but so too can sabre tooth tigers and other wild animals.
Don your best disguise and adopt a cunning alter ego in a bid to nab the museum's prize assets in Crown Heist, REEVO's latest classic low-volatility jewel-themed game. Based on a proven maths model and appealing to new players who enjoy frequent wins and a swag-bag full of free spins, Crown Heist is a 5×3, 25-payline slot overflowing with jewel-encrusted free spins.
Habanero has launched Meow Janken, its newest slot with an inter-galactical theme, based on the classic Rock-Paper-Scissors game. Players take off on a thrilling journey across the galaxy in this captivating one-line game, with the task of beating Janken at Rock-Paper-Scissors – the most compelling aspect of this epic voyage. If a player is lucky enough to beat Janken in a Rock-Paper-Scissors tussle, any win is multiplied by x9 with a tie multiplied by x2.
Step into Aztec SuperTracks™, the latest game release from Raw iGaming, the studio on a mission to blast industry monotony out of the sky. In this unique 9×7 experience, an adventure unfolds filled with warriors, gods, and epic win potential! Aztec SuperTracks follows the journey of four heroes as they seek to discover special offerings to appease their angry gods and preserve world order. They are helped on their way by RAW's innovative SuperTracks® pay mechanic opening a treasure trove of power-ups, gems and bonuses along its path.
Greentube, is presenting players with a deathly yet cheerful adventure in its latest release Cash Connection™ – Candelas de los Muertos™ – Señorita Suerte. The scare-filled slot, which has a Mexican Day of the Dead theme, fuses together winning destiny and mystical features, as players bid to unlock the riches of the Grand Jackpot.
Feel the gentle embrace of nature with Endorphina's 6-reel, 5-row slot – Fresh Crush! Embark on a hiking adventure through steep mountain trails and thick forests scattered with some of nature's finest fruits! Climb the tallest mountains, enjoy the scenery as the sky changes from peaceful blue to majestic gold and find the real diamond before the sun sets!
Introducing 100 Sevens from Apparat Gaming, the developer of slots with a German accent. As the name suggests, this title is all about the numbers 100 and seven – and here's why… 100 Sevens is set across five reels and four rows, with 100 paylines active. That's right, 100 paylines active. In this classic fruit-themed game, neon lights guide the way to sparkling wins with Double Wild symbols.
Armadillo Studios has released its latest slot title Surging 7s. This game is a classic fruit-themed slot with 6×4 reels, low to medium volatility, colourful visuals and the all-time-favourite 7s. Landing three or more adjacent stacks of 7s triggers Surging 7 Multipliers, which creates a random multiplier to boost wins. When four or more Link Bonus Coins land anywhere on the reels, coins will either change colour and reveal corresponding Prizepot colour wins, or award random credits.
Everygame Casino is taking players on a pirate adventure with its new Legend of the High Seas slot game from Spin Logic. With Wilds that double wins and Scatters that TRIPLE wins, there's plenty of booty to be won in this full-featured new game. Pirates, parrots, treasure and treasure maps spin on the five reels of this high volatility game. When Wilds appear in a winning combination they double the payout.
Get ready for Stakelogic's next page-turner with the release of Book of Jones – Golden Book. Players can embark on a thrilling adventure that transports them to a world of ancient secrets and incredible treasures. As players delve deeper into the mysteries of this five-reel, three-row, 10-payline slot, they will want to keep their eyes peeled for the Book Symbols that can land at any time during the base game. If three Book Symbols drop, 10 Free Spins are awarded.
3 Oaks Gaming, has released Black Wolf 2: Hold and Win – a howling hit title boosted by the addition of the Fortune Slide feature, awaiting to be hunted down by players. In this 5×4 follow-up to Black Wolf: Hold and Win, users trek into a moonlit wilderness to uncover surprises in this feature-rich slot, including the Fortune Slide mechanic, which is active during the Bonus Game.
Kalamba Games focuses on player personalisation in its gemstone-inspired release Diamond Supreme Hold and Win. Influenced by retro AWP machines, symbols are represented by iconic bells, cherries and bars. Wilds up the win potential by substituting for all base game symbols making it easier to create a winning combination across the slot's 20 paylines.
Wazdan, has given the Extremely Light treatment to the latest leading game in its portfolio in Hot Slot™: 777 Cash Out Extremely Light. By creating a version of its top-performing title with light and more elegant graphics, the new slot becomes energy efficient and optimised for players on mobile devices, prolonging the gaming experience with less battery drain.
Blueprint Gaming's mastery of the oceans and all its bounty returns for an anticipated sequel with Crabbin' for Cash Extra Big Catch Jackpot King. The familiar charm and aesthetic of the original game's backdrop are back with colourful crustaceans consuming the screen as the fisherman helps players with a host of features and the iconic Jackpot King progressive jackpot system.
Red Rake Gaming, has added Triple Irish to its extensive range of games. An exciting video slot with 5×3 reels and 20 paylines that immerses players in Ireland's rich folklore and tradition, where three key elements trigger a journey full of opportunities and wins.
Gaming Corps invites players to the best ramen joint they will ever visit with the release of slot game Ramen Puzzle. This is an instant win game, made up of a grid of 25 tiles, which either conceal ramen bowls or leftovers. Players can savor Ms. Kawai's delicious, sparkling ramen to their heart's content as they open bowl after bowl.
FBMDS' First Ever Crash Game, Champion Tales, is Out Worldwide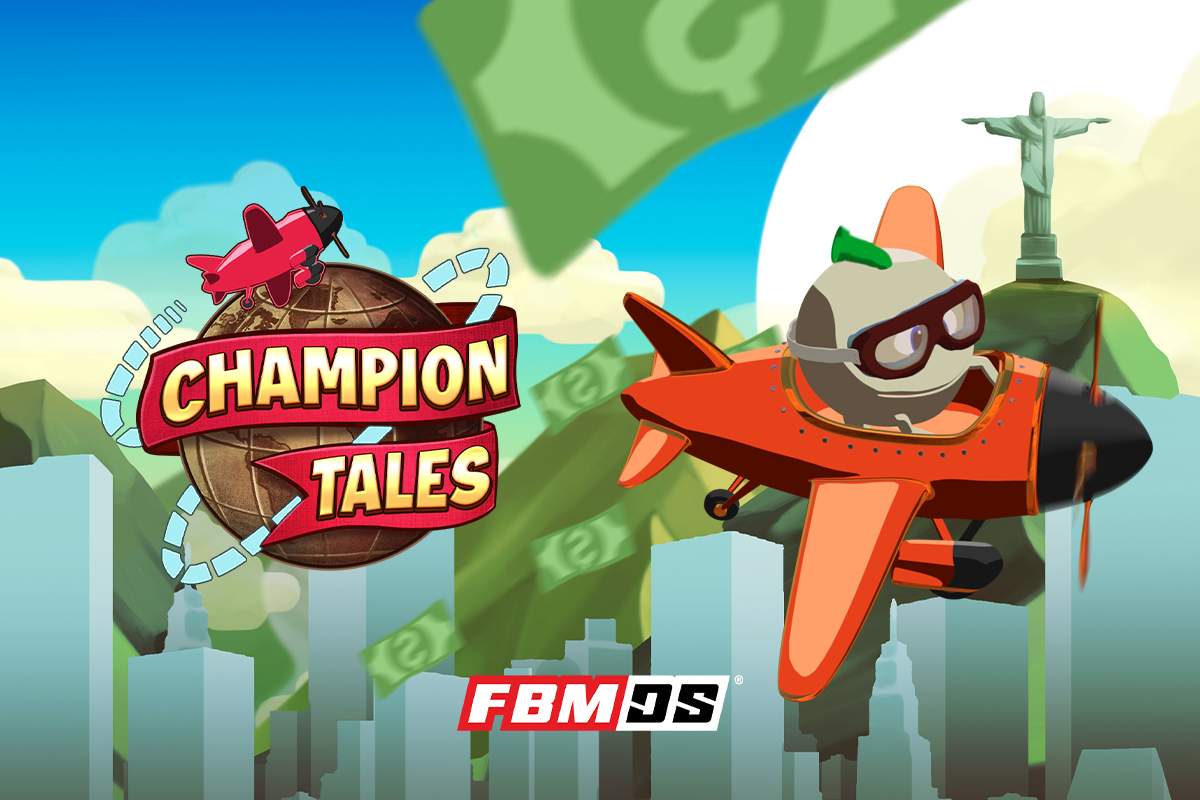 Reading Time:
2
minutes
Get ready to witness the dawn of a new era in online casino gaming as FBMDS unveils the highly anticipated Champion Tales, the brand's first ever non-traditional game available worldwide. Brace your players for an immersive gaming experience that will transport them across the globe, hand in hand with the legendary Mr Champion himself.
Champion Tales captures the essence of the emergent non-traditional gaming trend with its strategic betting rounds and monumental winnings. FBMDS' new game merges top-notch technology with the brands' expertise, creating a thrilling and immersive experience with high stakes for players and a safe choice for casino operators.
A distinctive non-traditional game with big prizes to award
Following a crash gaming logic, FBMDS' release evokes players' heart-pounding anticipation as the multiplier reaches new heights, requiring strategic decision-making and a thrilling rush to hit the 'Collect' button before it's too late.
FBMDS has balanced gameplay mechanics to increase players' chances of earning significant rewards, making it a lucrative choice for online casino operators. Furthermore, Champion Tales boasts a highly profitable RTP rate, surpassing competitors in the market.
But that's not all. Champion Tales comes loaded with features designed to elevate the gaming
experience:
Autoplay: Players can choose how many rounds they want to play without any hassle, making continuous play even more convenient and enjoyable.
Auto Cashout: The Auto Cashout feature, where players can choose the value they want to cash out, minimizing mistakes or distractions that could impact their winnings.
Responsible Gambling: FBMDS prioritizes players' safety with the responsible gambling feature, allowing players to set limits above or below their initial balance, preventing any unwanted excessive play.
Detailed Play History: A detailed play history feature ensures that players always remain safe and in control. They can review their past gaming sessions, bets and outcomes, promoting transparency and responsible gaming practices.
"Listening to our partners and clients was always the number-one priority during the creation process of Champion Tales," the Director for FBM, Renato Almeida, said. "Since the crash gaming category has been getting a lot of popularity, we made sure we understood market needs to make sure our clients' expectations and profitability rates were being met, while delivering an innovative solution able to provide players with an amazing gaming experience."
A personalized crash gaming atmosphere
Champion Tales goes beyond colossal wins with its debut, offering a captivating Brazil-inspired tropical ambiance. Moreover, the game's background, scenery and music can be customized to meet the needs of casino operators in diverse markets, cultural contexts and geographical locations.
This allows for an enriched gaming experience worldwide, whether by incorporating local landmarks, cultural references or regional music, to resonate with operators' requirements, enhancing customer engagement and satisfaction.
In addition, clients can have their respective logos applied to the game's flag, further aiding in branding. FBMDS maintains product localization as a priority by developing characters and backgrounds that resonate with the regions where partners operate and represent the seasonality of the market. This approach generates greater player identification, leading to increased retention and loyalty.
By developing mobile-friendly, cutting-edge and highly customizable gaming solution like Champion Tales, FBMDS proves once again its ability to deliver profitable and satisfying products for casino operators worldwide.
Hub88's Mark Taffler Taking to the Ring to Support Oliver's Wish Foundation at the SBC Charity Boxing Championship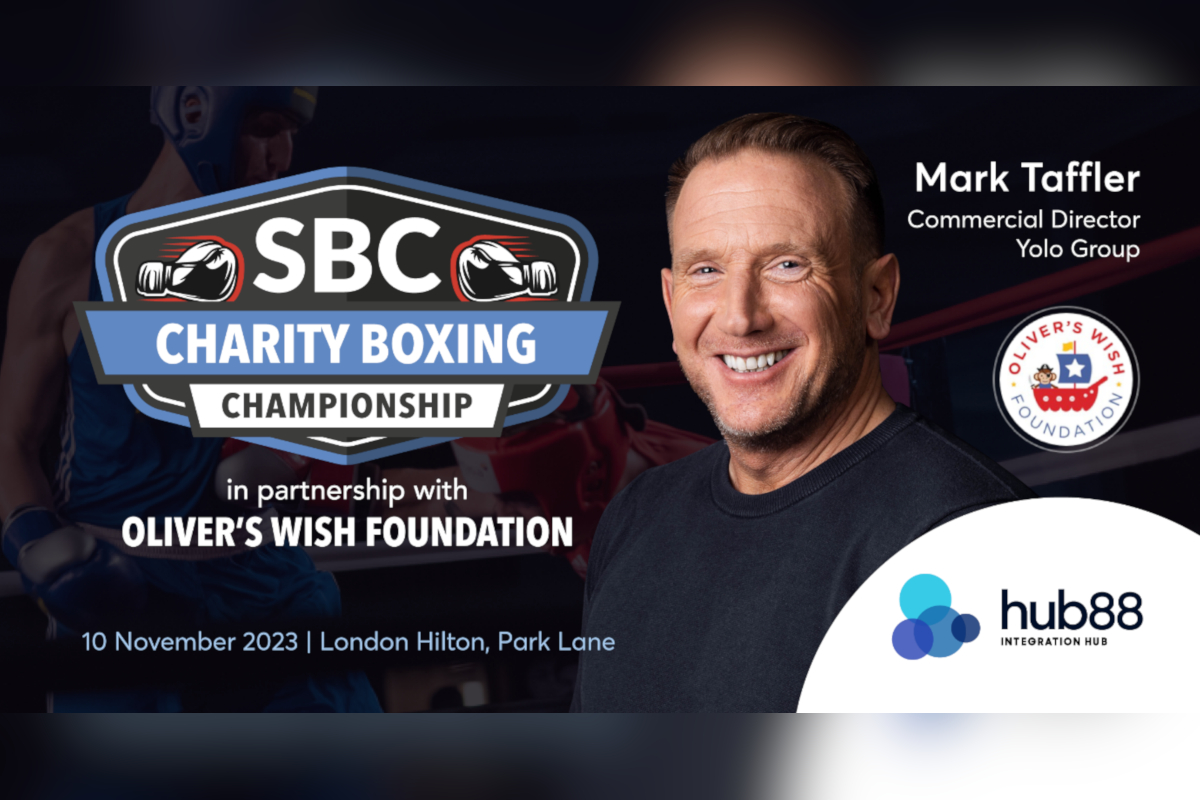 Reading Time:
< 1
minutes
Supplier's Commercial Director to don the gloves at prestigious industry charity event
Mark Taffler, Commercial Director for Hub88 and Bombay Group, is joining an industry lineup to compete in a white-collar boxing match at this year's SBC Charity Boxing Championship fundraising event.
Taffler, who is being sponsored by One.io, whom is part of the Yolo Investments' portfolio, will face SMPL Consulting's Director Simon Pilkington in the opening bout of the night to raise money for three charity organisations.
Hub88 will be hosting a VIP table at the event, which was set up by SBC in partnership with Oliver's Wish Foundation.
Over 500 industry representatives will be in attendance for an evening of boxing on November 10, with a blend of fierce competition and camaraderie taking place at the luxurious Hilton Hotel in London.
Last year's event raised a staggering £152,000 and was donated to the Oliver's Wish Foundation and its amazing partner charities Chestnut Tree House, Cystic Fibrosis Trust and SUDC UK.
"Mark's fantastic work so far will be rewarded in the boxing ring and we look forward to seeing how he gets on against his fierce competition Simon when the action unfolds," the Head of Hub88, Ollie Castleman, said.
"Ultimately, the goal is to raise money for a great cause and, following the success of last year's event, we are delighted to play a part in the 2023 instalment of the SBC Charity Boxing Championship."