William Hill goes live in Latvia powered by GiG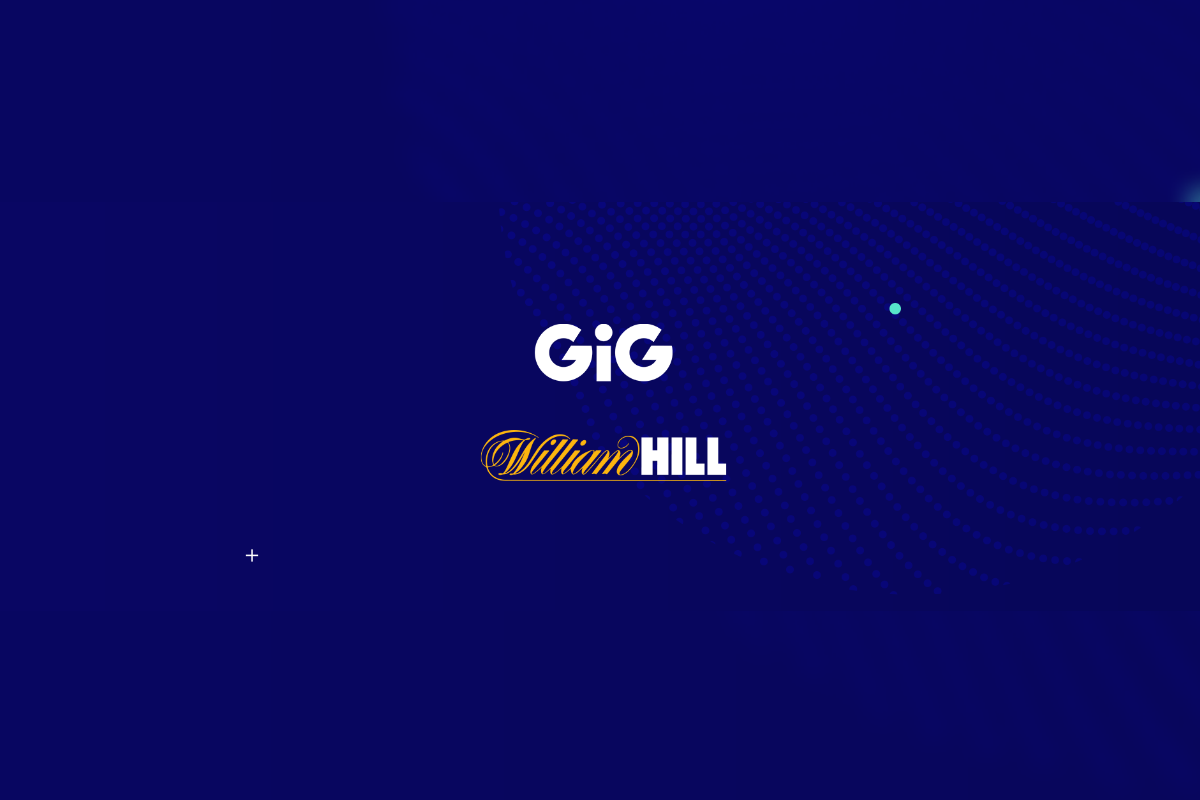 Reading Time:
< 1
minute
William Hill, one of the largest and most recognisable brands in the gaming industry has gone 'live' in Latvia this month, all proudly powered by Gaming innovation Group's (GiG) award-winning iGaming platform.
Whilst strengthening GiG's existing presence in the country, this launch see's the realisation of the first steps for the William Hill label into the burgeoning Latvian market, with the two companies partnering to fully rebrand the site of one of the previous leading operators, from 11.lv to williamhill.lv.
William Hill's new online Latvian offering has been built using GiG's much lauded frontend framework and will provide its players with an attractive, user-friendly and competitive online casino and sportsbook. With a unique look and feel, the quality of GiG's delivery promises that they will stand out as a leading operator within the Latvian market, both now and into the future.
Richard Brown, CEO said: "We are proud that William Hill has chosen our frontend solution for the rebrand and launch of its newly acquired online casino and sportsbook sites for Latvia. We look forward to continuing to support William Hill in their success and expansion in the Latvian market "
Janis Tregers, Managing Director for William Hill Latvia: "We are very excited to continue our journey in the Latvian market by working with such a strong brand as William Hill. 11.lv has served us well and will be missed, but the transition comes easier to ourselves and our customers in large part because of the improvements in the product we have been able to deliver in collaboration with GiG to accompany this rebrand."

Engage yourself in the most complete Game Wave Festival, where business, learning, and enjoyment merge!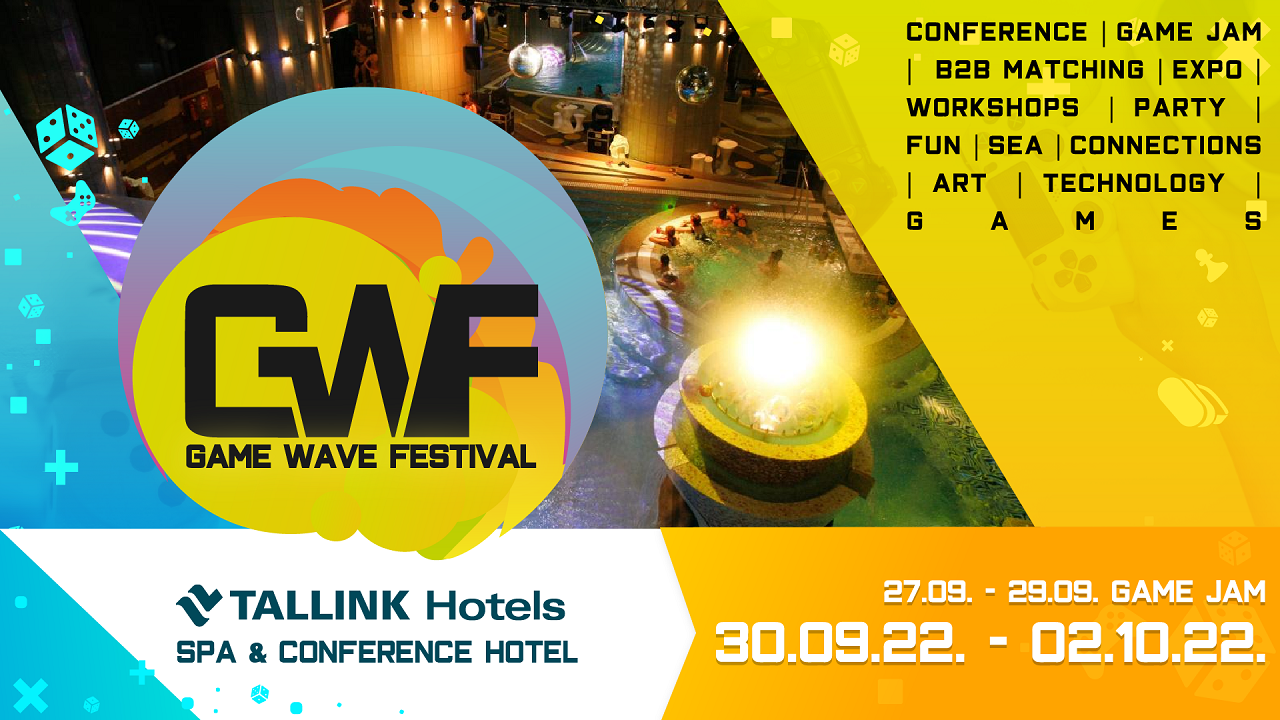 Reading Time:
3
minutes
The Game Wave Festival is an international event taking place for the second year in a row from September 27th to October 2nd in Tallinn, Estonia at Tallink Spa & Conference Hotel. The first three days of six-day-event are dedicated to the game jam.
The Game Wave Festival is a business, education and entertainment event for the gaming industry professionals. It first took place with great success in September 2021 in Jūrmala, Latvia attracting participants from 25 countries.
"Game Wave Festival is an expressive way to celebrate glorious game development heritage, culture and traditions, meet new and old faces, and have fun. It is professional, oriented to have serious business talks, and cozy, to make friends with almost all attendees. I am happy to welcome all of you to the 2nd Game Wave Festival!" — Ints Viksna, Chairman of Board at Latvian Technological center.
The festival is mainly B2B, however, it is designed to avoid the "stiffness" these types of events sometimes have. Game Wave Festival attempts to capture the fun and relaxed ambiance we've experienced in other global and regional game events. GWF is large enough to get an overview of the main tendencies in the Nordic and Baltic region, and small enough to make friends with all participants – The friendships you will make in GWF, will follow you all your life.
Main event and B2Match
30.09. – 02.10. The Main Event: Conference, workshops, expo, pitching competitions, business meetings and game jam final presentation.
The conference and interactive events are divided into 5 tracks: General, Art (visual, audial, haptics), Unreal Engine, XR and Board Games.
The online matchmaking platform is available for all participants all 6 days, and the meetings can also be booked on-site. Registered members of the matchmaking will be able to participate both on-site and online.
GWF uses the B2Match meeting and event management platform that works both on web browsers and mobile devices. This platform also handles video calls and conference streaming, so all functionality needed by the participants is neatly in one place.
There will be a private Business area for business ticket holders in Tallink's Fidel Bar with a nice view of the old town.
The first three days of the six-day-event are dedicated to the game jam
Awesome game jam runs from September 27th to 29th. The game jam's theme and diversifiers of the jam will be decided by the jam sponsors. However, the game jam does not end on the 3rd day, instead, the final ceremony is on the 6th day of GWF. This is by design so that the teams can improve their games by attending workshops and even pitch them in and get feedback in our "Early stage games mentor pitch".
Three unique game pitching opportunities:
1 to 1 board games author and publisher pitch in a private, closed space, where publishers can take their time to test the game and converse with the authors.
Early stage mentor pitch for anyone not ready for any other pitches, but still willing to train, test their prototype and get feedback. Jammers are welcome.
Nordic Game Discovery Contest Baltic semi-finals where developers from Finland, Estonia, Latvia and Lithuania can showcase their games to publishers and industry experts and compete for a place in the finals.
Three special event parties, including Business Afterparty and Pool party
The Business Party (29.09.2022) will be available for organizers, speakers, partners and business ticket holders only.
The Pool party (30.09.2022) will be available for organizers, speakers, partners, business ticket holders only and pool party ticket holders. There will be access to the pool area, sauna, hot tubs and a quieter area by the bar.
The Afterparty (01.10.2022) will be available for almost everyone (except for student ticket holders). It will feature Marioke, a feast table and a quieter area for business conversations.
The 3 day expo for game companies,  art, technology & education
The expo will be of interest to anyone who has a professional or a hobby curiosity about topics related to game companies, art, technology and education. Learning from last year's success and good feedback, GWF will place staff members to guard the hall, so that the expo participants are not tied down at their booths for 3 days.
Lithuania Sets New Lottery Age Purchase to +18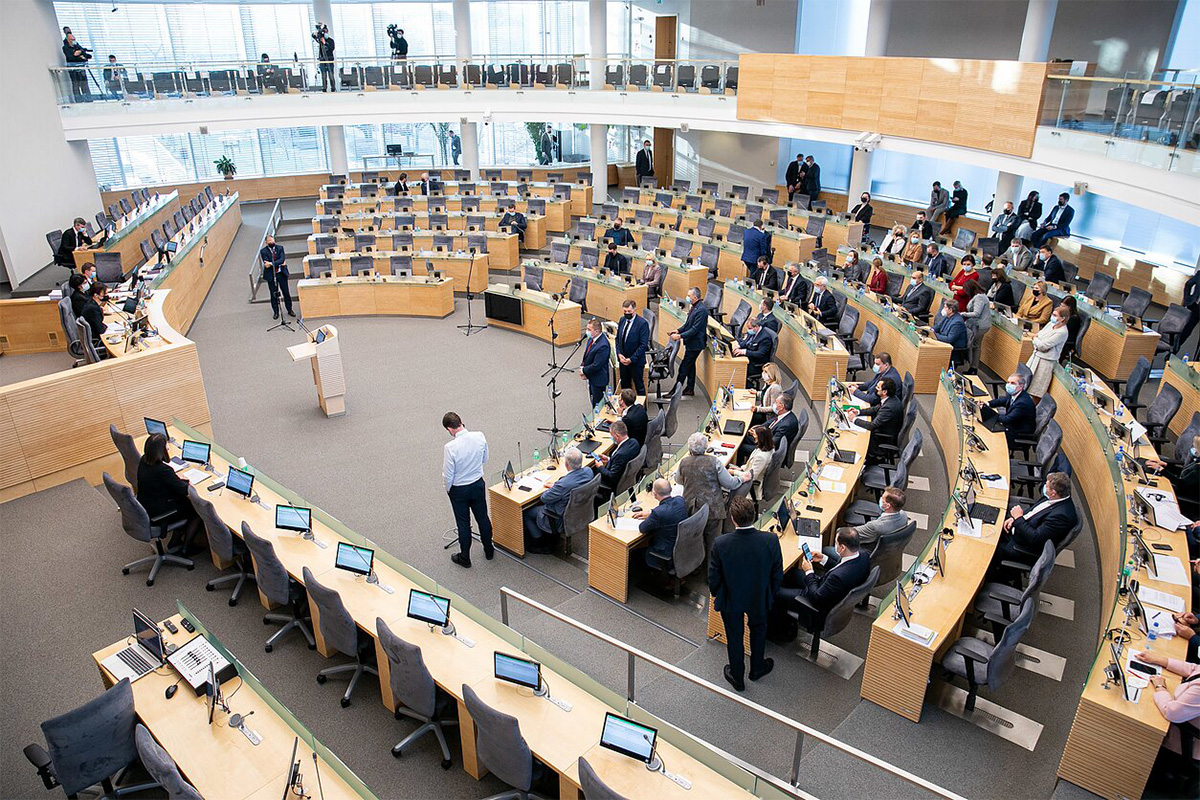 Reading Time:
< 1
minute
The Budget and Finance Committee of Lithuania's Seimas (Parliamentary Assembly) has completed a draft decree proposing new standards on lottery play and advertising for the Baltic state.
The Committee's headline measure has called on parliament to undertake a vote to raise the minimum age of purchase of lottery tickets from 16-to-18 years of age. If approved, Lithuania's government will enforce a new lottery age restriction from 1 January 2023.
The decree has further ordered Olifėja, Lithuania's state-sanctioned operator, to display age-range notifications and safer gambling warnings across its weekly lottery draws of Teleloto, Vikinglotto, Eurojackpot and further Instant-win games.
Olifėja serves as Lithuania's national lottery steward, charged with raising funds for the National Olympic Committee, its business activities monitored by Lithuania's Gaming Control Authority.
Since 2020, the successive Lithuanian governments of PMs Saulius Skvernelis and Ingrida Šimonytė have chosen to amend the laws of the 2016 Gambling Act.
Last year, the government ordered the Gaming Control Authority to ban all licensed operators from promoting any form of gambling incentive (bonuses, discounts, reward programmes).
Furthermore, the government granted the Gaming Control Authority direct powers to IP-block unlicensed operators and to issue bigger fines on non-compliant operators, changes that were sanctioned as a COVID-19 civic protection measure.
Lithuania carries amongst the strictest age laws for gambling in Europe, in which players must be +21 years of age to enter a gambling venue.
Real Betis and Olybet sign a partnership deal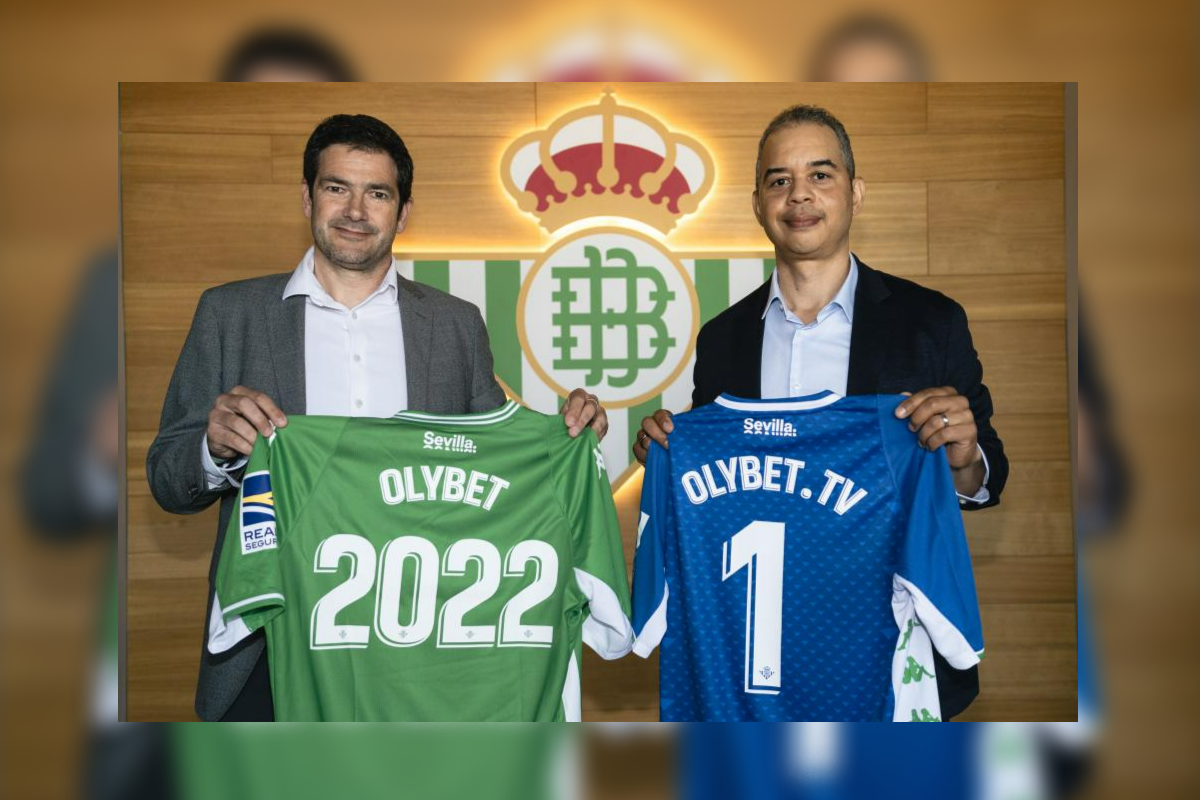 Reading Time:
< 1
minute
Real Betis Balompié have signed a partnership agreement with the sports betting brand Olybet for the Baltic region.
Ramón Alarcón, general business manager at Real Betis, showed his satisfaction about the deal: "Partnering with Olybet, the top sports betting brand in the region, provides a larger scale of digital platforms to engage fans and players and develop professional football as a great sports show."
"Congratulations to the winners of the Copa del Rey trophy! Real Betis is a great team with a long history and ambitions for future," said the chairman and CEO of Olympic Entertainment Group and OlyBet Group, Corey Plummer and added that their customers will now receive more opportunities to engage with the football club via live broadcasts and games, local events, social media and the best betting experiences in Europe.
OlyBet has been recognised as the leading market player in the Baltic states for a long time and has positioned itself strongly throughout Europe during the last few years. According to Plummer, OlyBet's recent partnerships with international sports brands, Real Betis, NBA, NHL, AC Fiorentina and sportsman Luka Modri?, have laid a solid foundation for OlyBet's brand positioning and growth in Europe.
Plummer added that OlyBet and OlyBet TV, offer a new form of participation for sports fans. The overall idea is to combine sports entertainment and news via OlyBet TV platform. Fans in European countries with OlyBet's presence have the possibility to partake through the betting environment of the OlyBet sports portal. OlyBet Club provides loyal customers the possibility to attend major sports events, meeting and encouraging professional players at home stadiums and joining exclusive entertainment experiences.