Five Video Games to Play On Your Mobile With Controller Support
Reading Time:
3
minutes
Playing mobile video games used to be all about using on-screen keys to control the characters, and in some cases, the controls can take over major parts of the screen. The same could happen when you play any slot game at a low quality site; however, when you play at the best online casino, you have a better screen disposal which allows you to enjoy every stage of your experiences.
However, to make your gaming experience better, there are now Bluetooth pads that you can connect to your phone to play the games. Now, you will play on your mobile without holding your phone, and you'll enjoy the game features and the play without restriction.
However, it is not all mobile games that support using controllers. Therefore, you can play five of the top video games on your phone with controller support.
Call of Duty Mobile
One of the many exciting games on your mobile phone is Call of Duty. It has many incredible missions, and it puts you into a realistic warzone where you can enjoy day-to-day challenges and rescue missions. Call of Duty in any version has an incredible gaming experience that is highly enjoyable.
Fortunately, it is one of the top games you can play on your mobile using compatible Bluetooth controllers. You can move around the scenery easily and use the correct keys to shoot the enemy soldiers that come your way. It is everything you would want in a mobile shooting game, and if you haven't tried it before, this is a perfect opportunity.
Modern Combat 5 Blackout
Another incredible shooting game for you to give a try is Modern Combat 5 Blackout. It is the only game that comes close to the Call of Duty mobile franchise, and it has numerous exciting missions that you can embark on to give you an incredible gaming experience. Whenever you want to play, you can always use compatible Bluetooth pads.
It will help you control your avatar in the game, and the visuals will make it look like you're the one moving around inside the arena. It is an exciting mobile game that you should try, and whenever you want to play, you can always learn the controls. Modern Combat is pretty straightforward to play and has intense missions.
Final Fantasy Series
Although this one doesn't have the high-end graphics of the previous two in this list, it is an exciting game that you should certainly try. It is a magical game with exciting features and characters that fight evil creatures. You go on quests and complete missions to gain experience points and find treasures.
You can pick any of the versions in the Final Fantasy series to start your journey, and fortunately, you can play everything with a Bluetooth gamepad. It will take you on a journey to another world where you can fight for good. Simply give this game a try whenever you want something retro and exciting.
Riptide GP: Renegade
Riptide GP is a futuristic racing game that has incredible scenes and features to put you in an exciting mood. The game has different modes to pick from, and if you want to play alone, you can choose to compete quickly or use the historical mode. But if you want a real-life challenge, you can give online gaming a try.
Even though the game has been around for quite some time, the graphics still look good on mobile, and you will enjoy the 3D imagery as the characters race through the tracks. You can upgrade your machine to give you the edge that boosts you right away from the competition.
Grand Theft Auto Series
If you're a game head, you should be familiar with Grand Theft Auto, one of the most exciting game franchises ever created. The game has been on an upward trajectory from the first GTA, and each series released has even made it more exciting for gamers. If you want a game with everything, you should check out the GTA series.
You can make your way up to becoming one of the top gangsters in town as you take on different missions and try not to get arrested or killed during your missions. It is not an easy task in any series, but it is an exciting one if you play with compatible controllers. You can always check out different versions available and pick the one you like.
How game studios can avoid common network and infrastructure issues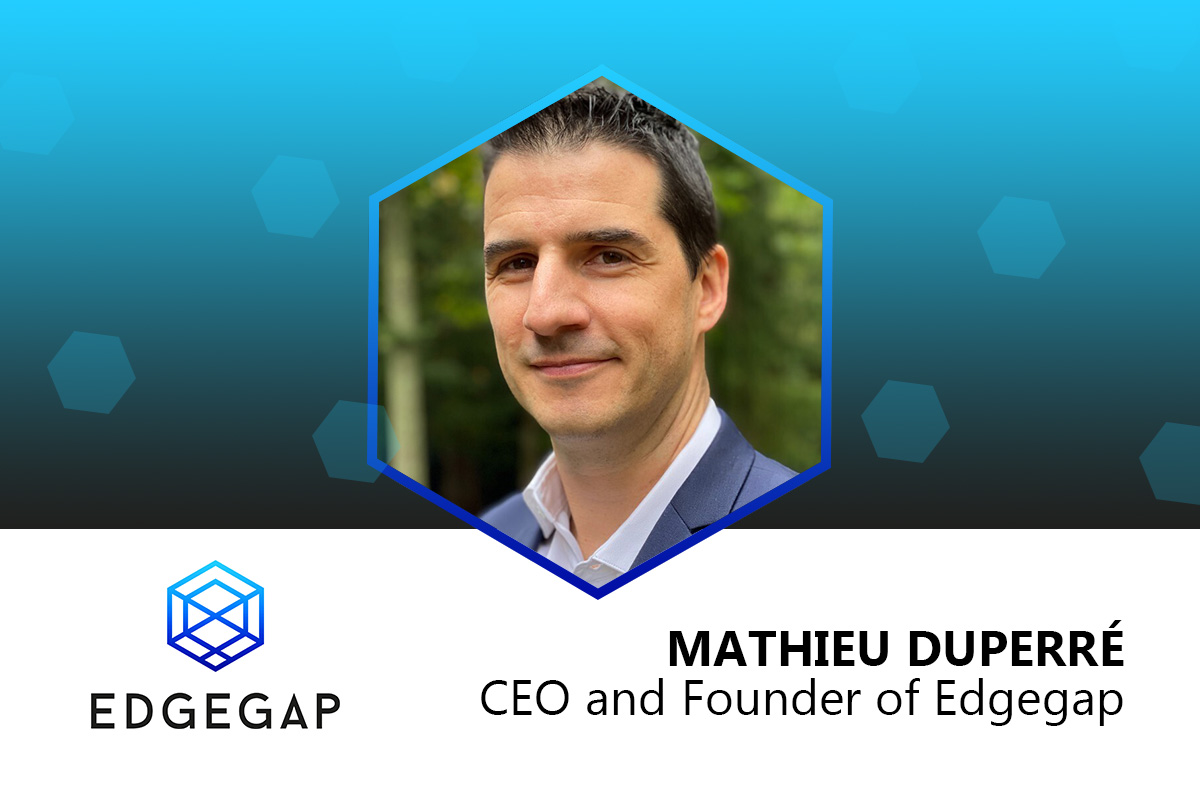 Reading Time:
4
minutes
Mathieu Duperré, CEO and Founder of Edgegap
It's common for video game developers to launch a day-one patch for new releases after their games have gone gold. The growing size of video games means it's inevitable that some bugs will be missed during the QA period and go unnoticed until the game is in players' hands.
Some of the most common issues experienced by game developers at launch are related to network and infrastructure, such as the connection issues causing chaos in Overwatch 2 and Call of Duty: Modern Warfare 2, as some players experience issues connecting to matches. And while there's no way of eliminating lag, latency and disconnects from multiplayer games, developers can minimize the chances of them occurring and the disruption they cause by following a few simple steps.
Plan for the worst, expect the best
For many video game developers, the best-case scenario for the launch of their game – that it's a huge hit and far more people end up playing it than they expected – can also be the worst-case scenario for infrastructure-related issues. An influx of too many players can lead to severe bottlenecking, resulting in lag and connectivity issues. In a worst-case scenario, servers become overloaded and stop responding to requests, usually leaving players unable to connect to online matchmaking.
Another worst-case scenario is planning for big numbers at launch and building the necessary infrastructure to support this, only for your game to launch and have nowhere near the traffic you were expecting. Not only is this a big problem for your bottom line, but things can get worse if you rush your search for an infrastructure provider and forget to read through the T&Cs properly.
Some infrastructure suppliers will onboard new studios on a fixed contract, not letting them scale back if they've overprovisioned their servers. Some infrastructure providers offer a lot of free credits, to begin with, only for those credits to expire after the first few months. Game studios then discover they're responsible for fronting the cost of network traffic, load balancers, clusters, API calls, and many more products they had yet to consider.
With that in mind, try not to sign up for long-term agreements that don't offer flexibility for scaling up or down. Your server setup has a lot to gain by being flexible, and your server requirements will likely change in the weeks following launch as you get a better idea of your player base; under-utilized servers are a waste of money and resources.
Test, test, and test again
You haven't tested your online matchmaking properly if you've tested your servers under the strain of 1000 players, but you're expecting 10,000 or 100,000 at launch. Your load tests are an essential part of planning for the worst-case scenario, and you should test your network under the same strain as if you suddenly experienced a burst in players.
Load testing is important because you'll inevitably encounter infrastructure issues as your network comes under strain. Still, it's only by facing those issues that you can identify them and plan for them accordingly once your game launches.
Similarly, you want to test your game in as many different locations as possible because there's no way of telling where your traffic will be coming from. We've had cases where studios released a very popular game overnight in Chile but needed data centers. Thankfully, you can mitigate issues such as these by leveraging edge computing providers to reduce the distance between your players and the point of connection.
Consider the specific infrastructure needs of your game's genre
Casual games with an optional multiplayer component will have a completely different network requirement to MMORPGs, with thousands of players connected to a centralized world. Similarly, a first-person-shooter with 64-player matchmaking will have a different network requirement than a side-scrolling beat 'em up or fighting game, which often requires custom netcodes due to the fast-paced nature of the combat.
People outside the video game industry assume all video games have similar payloads, but different game genres are as technically different in terms of infrastructure requirements as specific applications.
With that in mind, it's essential for game studios, especially smaller ones, to regularly communicate with infrastructure partners and ensure they've got a thorough understanding of how the multiplayer components of your game will work. A decent infrastructure provider will be able to work with you to not only ensure load testing is carried out correctly but also help diagnose any broader issues.
Too many tools and not enough resources to use them
One thing that large network providers are very good at providing is tools, but these are often complex and require specific knowledge and understanding. It's worth noting that large game studios have dedicated teams of engineers to manage these tools for AAA games with millions of players.
Smaller studios need to be realistic about the number of players they expect for new game releases and their internal resources to manage network and infrastructure-related issues and queries. You should partner with a provider that can handle all of this, so your studio can focus on making the best game possible. The more automation you can plan into your DevOps methodology, the better!
Takeaways for small game studios
While game studios likely encounter many issues as part of their game development journey, working these three pieces of advice into your DevOps pipeline is a sure way of minimizing infrastructure-related headaches.
Don't reinvent the wheel – We've seen many studios trying to build bespoke systems rather than automate and use what's already out there. If you can develop your netcode, engine and manage your Kubernetes, that's great! But is it necessary, or is building these things from scratch just going to create trouble further down the line?
Understand your workflows – Plan for everything, use tech-agnostic vendors to remain flexible, get real-time visibility and logs for your matchmaking traffic, and have a 24/7 support plan for when your game is live. The more potential problems you're aware of, the better.
Load testing your game – Build tiny tools and scripts to generate as much traffic as you can, breaking your system as often as possible.
BetGames Will Start Accepting Fasttoken (FTN) as a Supported Cryptocurrency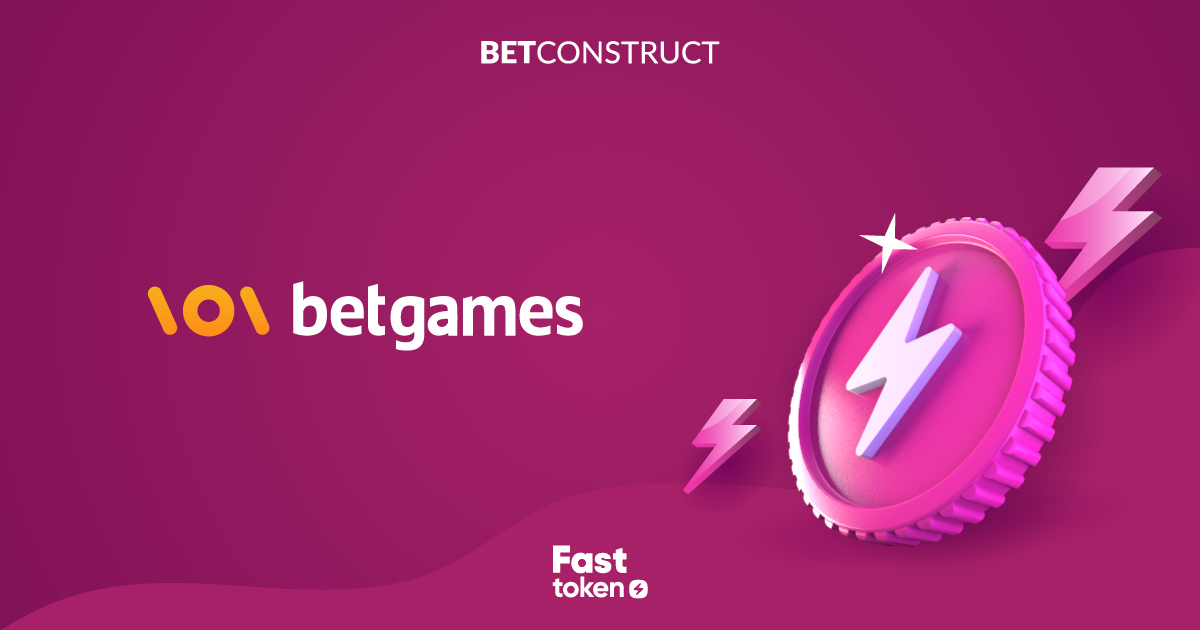 Reading Time:
< 1
minute
BetConstruct is pleased to announce that BetGames, the leading provider of premium gaming solutions, is planning to add FTN to the list of supported cryptocurrencies.
FTN is the official cryptocurrency of the Fastex ecosystem as well as the adopted cryptocurrency of the leading betting and gaming software provider BetConstruct.
The inclusion of FTN in BetGames's supported cryptocurrencies will start from January 26th.
To learn more details about FTN, feel free to visit the website www. fasttoken .com.
Game Wave Festival invites everyone to watch the live broadcast of Nordic Game Discovery Contest Grand Finals!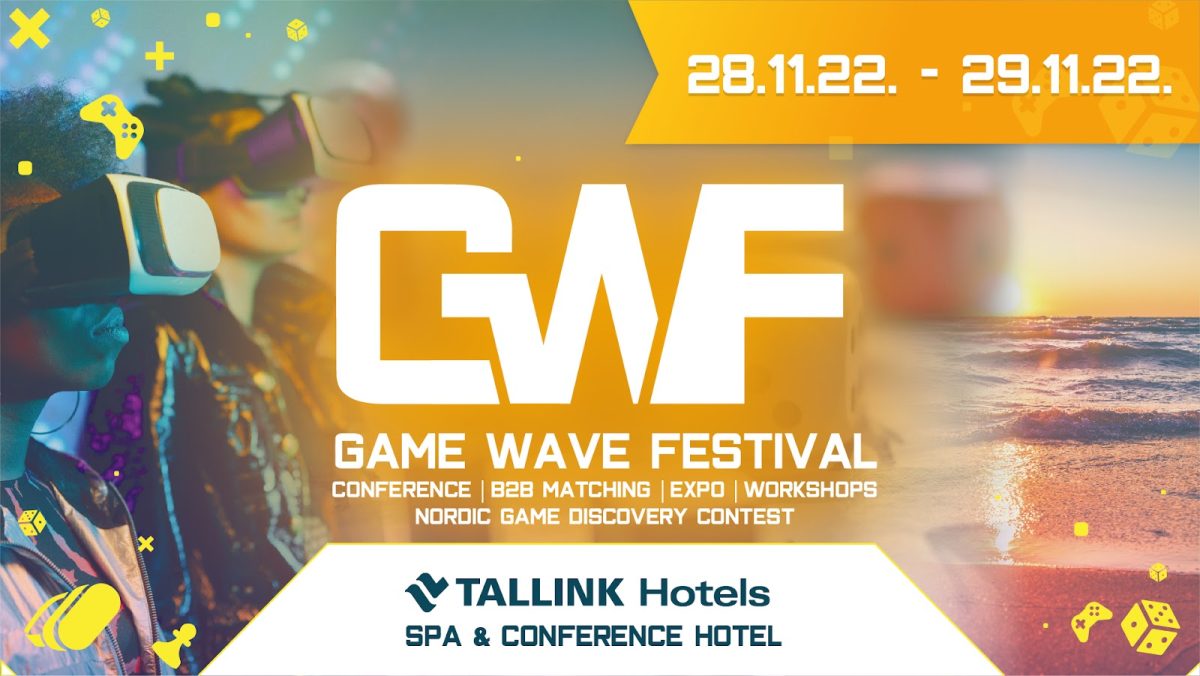 Reading Time:
< 1
minute
Game Wave Festival announces that it will broadcast Nordic Game Discovery Contest (NGDC) Grand Finals November 28 at 19:00 – EET (18:00). Everyone can join for free on Nordic Game Vimeo channel and Game Wave Festival YouTube channel.
Three days left to the Game Wave Festival and those who are not in the travel mood, can join online sessions as well as have the opportunity for one-on-one meetings. Register with Black Friday 30% off promo code (WHITEFRIDAY) at https://www.gamewave.eu/ and meet 35+ speakers who will share the knowledge on various gaming industry relevant topics.
In addition to that, on-site and online participants will be able to join Panel Discussions, Workshops and Nordic Game Discovery Contest Grand Finals. Right after NGDC Grand Finals kicks off the Game Night – Open Microphone event. Everyone will have a chance to go in front and present a game, service or talk about actual topics! See the full agenda here: https://www.gamewave.eu/agenda