GROUPE PARTOUCHE: Turnover 2nd quarter: € 89.1 M – Good upturn in the activity at the end of the quarter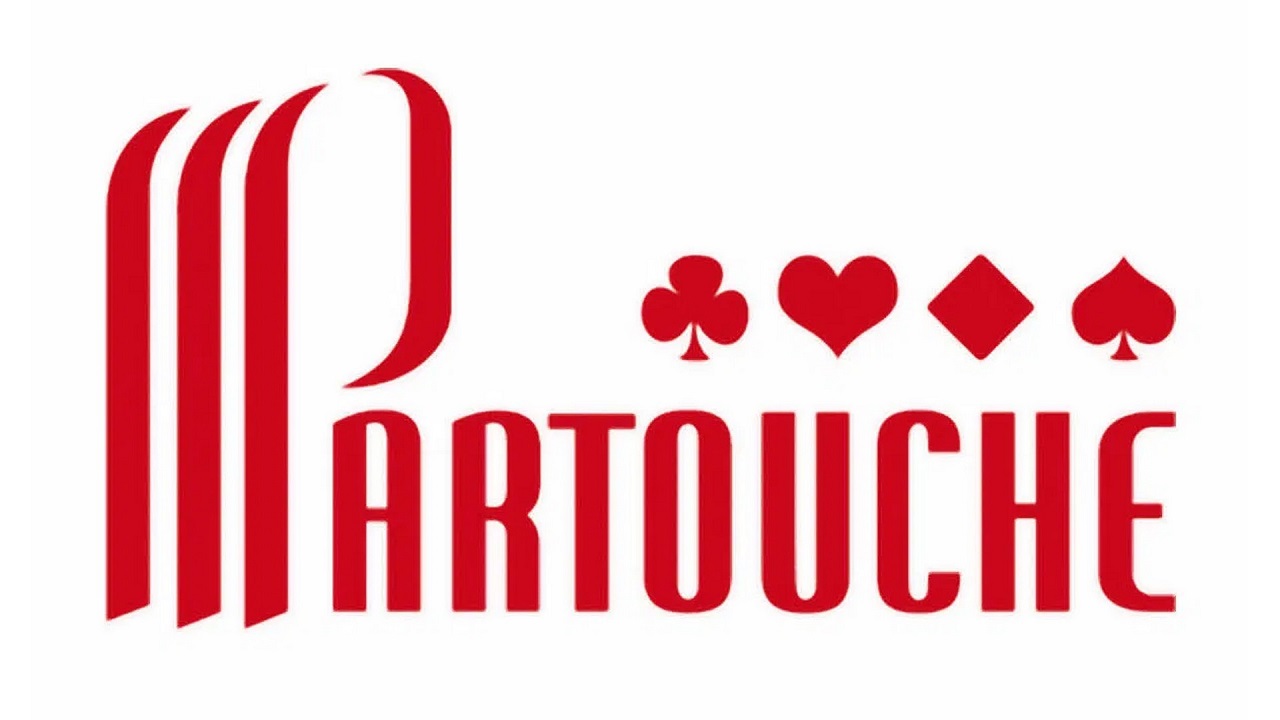 Reading Time:
5
minutes
Groupe Partouche, one of the European gaming leaders, published today its consolidated turnover for the 2nd quarter of 2022 (February 2022 – April 2022)
As a preamble, let it be reminded that during the 2nd quarter of the previous financial year "2021" (February 2021 to April 2021), all French casinos were closed under the general measures taken by the Government to deal with the Covid-19 pandemic. Abroad, the casino in Ostend (Belgium) also remained closed. The Swiss casinos of Meyrin and Crans-Montana were able to welcome again their customers with no curfew, as from 19th April 2021, but while respecting health constraints. The Djerba casino (Tunisia) remained open but constrained by a curfew starting at 10 p.m. Swiss online games, deployed on 16th November 2020, and Belgian online games and betting were active throughout the quarter.
All casinos are open during the 2nd quarter of the year under review (February 2022 to April 2022), but continue to suffer from the health constraints in place, which affect their attendance:
In France, the "vaccination pass", introduced on 24th January 2022, remained in force until 13th March 2022 included, limiting customers' access to the casinos;
While attendance is thus down (-19.7%) compared to the 2nd quarter of 2019 (February 2019 to April 2019, last period excluding the Covid crisis), the average basket increased by +20.8% to € 89 on the same period (with a French GGR down -4.0%). It should be noted that the drop in attendance has eased since the lifting of the vaccination pass (-13.7% between 14th March and 30th April 2022 compared to the same period in 2019).
In Switzerland, the presentation of the "vaccination pass" has been lifted as from 17th February 2022.
In addition, the 2nd quarter 2022 takes into account the scope effects especially related to:
the disposal on 31st January 2022 of the stake held in the Crans-Montana casino (GGR of € 3.3 M in the 2nd quarter of 2019, the casino being closed in Q2 2020 and for most of Q2 2021),
the cessation of the online games and betting in Belgium and of the management of the Ostend casino since 29th July 2021 (during the 2nd quarter of 2021, the GGR in Belgium amounted to € 22.8 M and to € 11.5 M in the 2nd quarter of 2020).
Turnover 2nd quarter 2022: € 89.1 M
Taking into account the aforementioned items, the Gross Gaming Revenue (GGR) stands at € 148.2 M during the 2nd quarter of 2022 compared to € 25.1 M in 2021. Particularly, the ramping up of the Swiss online games whose GGR amounts to € 3.3 M compared to € 1.1 M in the 2nd quarter of 2021, should be noted. After levies, the Net Gaming Revenue (NGR) triples to € 70.8 M (compared to €22.0 M in N-1).
Overall, revenue for the 2nd quarter 2022 amounts to € 89.1 M, compared to € 23.6 m in 2021 (x3.8) and € 105.3m in 2019, down -15.4 %. Off-gaming activity generates revenue of € 18.7 M compared to € 1.6 M in N-1 (x11.7) and € 22.2 M in 2019, due to the reopening of all of the Group's activities.
Overall, at a constant scope, the turnover for the 2nd quarter 2022 records a limited decline of -6.2% compared to the comparable period of 2019 pre-Covid.
Turnover 1st half-year 2022: € 187.2 M (compared to € 47.2 M in 2021)
At the end of April, the aggregate turnover for 6 months quadruples and amounts to € 187.2 M, with a tripled Net Gaming Revenue amounting to € 153.4 M, in a dynamic climate of business development initiated since the end of the constraints linked to the vaccination pass. Overall, at constant scope, revenue for the 1st half of 2022 is down -8.5% compared to the same period of 2019 pre-Covid.
End of renovation works in Hyères
After a long period of refurbishment, largely disrupted by the Covid-19 pandemic, the Hyères casino reopened in its entirety on Wednesday 15th April. The games room has been completely redesigned and now covers 1,500 m². The outdoor terrace, equipped with slot machines and an electronic roulette, contributes to the comfort of the players. Upstairs, a restaurant with a hundred seats, including private spaces, has been created. A new entrance, distinct from that of the casino, has been specifically created for the adjoining theatre hall.
Responsible gaming
In April 2022, the National Gaming Authority (ANJ – www.anj.fr) validated Groupe Partouche's 2022 action plan "Prevention of excessive or pathological and underage gambling", highlighting in particular the ambition and the quality of its content, associated with the innovation of specific devices.
The Group's prevention policy, as a committed player in the fight against excessive gambling, aims to ensure that gaming remains an entertainment and that our customers today are our customers tomorrow.
This quality support is an integral part of our mission. Each of our employees contributes to its success, through its involvement, through the dedicated training courses developed internally and through the many tools made available.
Sustainability-linked loan
In February, Groupe Partouche signed its very first sustainability-linked loan with Arkéa Banque. The applicable interest rate is adjustable downwards (and upwards within the limit of the initial rate) according to an extra-financial score established by an extra-financial analysis and consulting agency, EthiFinance. The criteria are broken down into three themes: environment, social and governance. Groupe Partouche is firmly rooted in its SER (social & environmental responsibility) approach.
Upcoming events:
Income 1st quarter: Tuesday 28th June 2022, after stock market closing
3rd quarter financial information: Tuesday 13th September 2022, after stock market closing
Groupe Partouche was established in 1973 and has grown to become one of the market leaders in Europe in its business sector. Listed on the stock exchange, it operates casinos, a gaming club, hotels, restaurants, spas and golf courses. The Group operates 42 casinos and employs nearly 3,900 people. It is well known for innovating and testing the games of tomorrow, which allows it to be confident about its future, while aiming to strengthen its leading position and continue to enhance its profitability. Groupe Partouche was floated on the stock exchange in 1995, and is listed on Euronext Paris, Compartment B. ISIN: FR0012612646 – Reuters: PARP.PA – Bloomberg: PARP:FP
ANNEX
1- Consolidated turnover
| | | | | |
| --- | --- | --- | --- | --- |
| In €M | 2022 | 2021 | Variation 2022/2021 | 2019 |
| 1st quarter | 98.1 | 23.5 | x4.2 | 116.6 |
| 2nd quarter | 89.1 | 23.6 | x3.8 | 105.3 |
| Total consolidated turnover | 187.2 | 47.2 | x4.0 | 221.9 |
| Variation constant scope vs 2019 | –8.5% | | | |
2- Construction of consolidated turnover
2.1 – 2nd quarter
| | | | | |
| --- | --- | --- | --- | --- |
| In €M | 2022 | 2021 | Variation 2022/2021 | 2019 |
| Gross Gaming Revenue (GGR) | 148.2 | 25.1 | x5.9 | 168.1 |
| Levies | -77.4 | -3.1 | x24.6 | -84.3 |
| Net Gaming Revenue (NGR) | 70.8 | 22.0 | x3.2 | 83.8 |
| Turnover excluding NGR | 18.7 | 1.6 | x11.4 | 22.2 |
| Fidelity Programme | -0.5 | 0.0 | | -0.8 |
| Total consolidated turnover | 89.1 | 23.6 | x3.8 | 105.3 |
2.2 – Aggregate 6 months
| | | | | |
| --- | --- | --- | --- | --- |
| In €M | 2022 | 2021 | Variation 2022/2021 | 2019 |
| Gross Gaming Revenue (GGR) | 290.0 | 50.0 | x5.8 | 329.4 |
| Levies | -136.6 | -5.8 | x23.7 | -150.0 |
| Net Gaming Revenue (NGR) | 153.4 | 44.3 | x3.5 | 179.4 |
| Turnover excluding NGR | 35.2 | 2.9 | x12.2 | 44.2 |
| Fidelity Programme | -1.4 | 0.0 | | -1.6 |
| Total consolidated turnover | 187.2 | 47.2 | x4.0 | 221.9 |
3- Breakdown of consolidated turnover by activity
3.1 – 2nd quarter
| | | | | |
| --- | --- | --- | --- | --- |
| In €M | 2022 | 2021 | Variation 2022/2021 | 2019 |
| Casinos | 81.6 | 12.4 | x6.6 | 96.4 |
| Hotels * | 5.1 | 0.3 | x16.4 | 1.6 |
| Other | 2.4 | 10.9 | -78.0% | 7.2 |
| Total consolidated turnover | 89.1 | 23.6 | x3.8 | 105.3 |
3.2 – Aggregate 6 months
| | | | | |
| --- | --- | --- | --- | --- |
| In M€ | 2022 | 2021 | Variation 2022/2021 | 2019 |
| Casinos | 173.5 | 24.5 | x7.1 | 205.5 |
| Hotels * | 9.0 | 0.5 | x17.4 | 2.8 |
| Other | 4.7 | 22.2 | -78.7% | 13.5 |
| Total consolidated turnover | 187.2 | 47.2 | x4.0 | 221.9 |
* Since 01/10/2021, the revenues of the St Amand, Forges and Divonne hotels have been moved to the Hotels activity from the Casinos activity for the first two and from the Other activity for Divonne.
4– Glossary
The "Gross Gaming Revenue" corresponds to the sum of the various operated games, after deduction of the payment of the winnings to the players. This amount is debited of the "levies" (i.e. State tax, the city halls tax, CSG, CRDS). The «Gross Gaming Revenue» after deduction of the levies, becomes the "Net Gaming Revenue ", a component of the turnover.
Stake announce major new sporting partnership as brand moves into Formula One with Alfa Romeo F1 Team Stake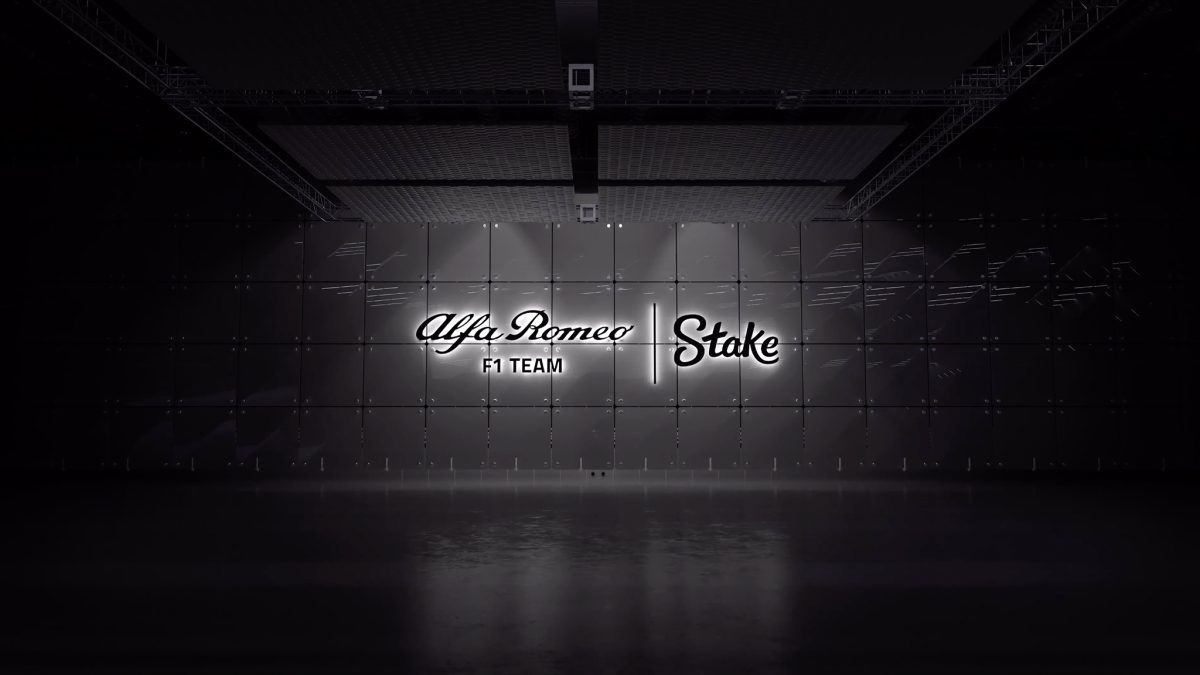 Reading Time:
2
minutes
Stake, one of the world's leading entertainment and lifestyle brands, has made another major addition to its sporting portfolio by announcing a partnership with Sauber Motorsport's Alfa Romeo Formula One Team for 2023 and beyond.
Since being formed in 2017 by a group of technology and betting experts, Stake has established a powerful presence throughout world sport, and the move into motorsports is a significant step in their aspirations to position themselves internationally.
In doing so, the relationship will increase Stake's recognition to a broader demographic that will enable the brand to diversify its fan base.
The brand already boasts an extensive global sponsorship portfolio including partnerships with Canadian superstar Drake, Premier League club Everton Football Club, Argentine football legend Sergio Aguero and MMA organisation UFC.
With a 24-race calendar across 22 countries, Stake is already looking at ways to activate across territories with targeted campaigns – such as a special livery in one of the brand's key markets and a street-demo around another race weekend.
Stake will support the fans of Alfa Romeo F1 Team Stake by creating a calendar of worldwide experiences and events alongside the F1 calendar,
Bijan Tehrani, Co-Founder of Stake: "We could not be more thrilled to join a legendary F1 team that shares with us the same ambitions of growth and success. Alfa Romeo F1 Team Stake will expand our opportunities for fan engagement through brand integration and activation. We are fully committed to enhancing race weekends by creating unique experiences for all Alfa Romeo F1 Team Stake fans, growing audience engagement in the digital arena."
Andreas Seidl, CEO of Sauber Group: "We welcome Stake as a new title partner for the team in what represents the start of a new era for us both. Formula One has seen a huge increase in interest over the last few years and the arrival of brands such as Stake are representative of the massive exposure our sport can offer. We are excited to join such a portfolio of sports and entertainment brands and we're looking forward to the activation programme that Stake will unveil for our fans."
Kinetix Announces New AI Features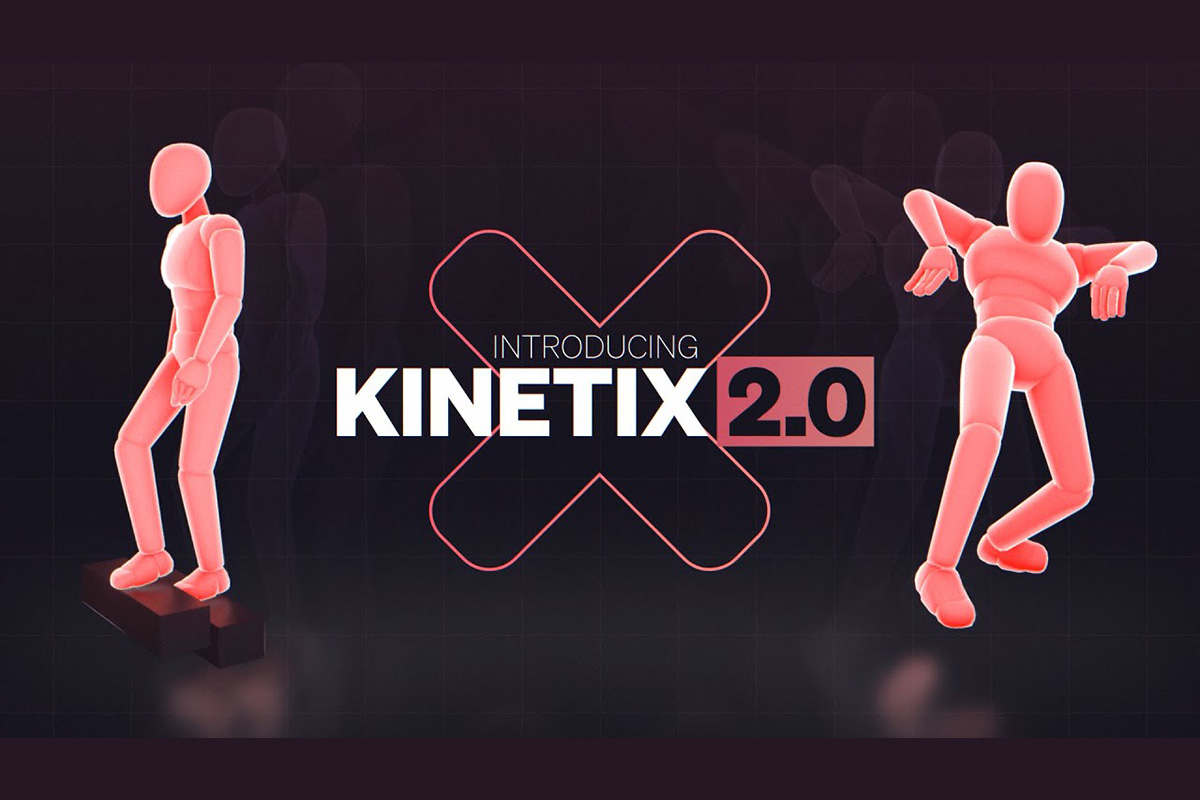 Reading Time:
2
minutes
Kinetix, the AI startup bringing emotes to video games and virtual worlds, announced major advances in the generative AI technology powering its platform; including an updated AI model for motion extraction from videos, and an AI tool that applies a predefined motion to any animation in one click.
Traditionally, 3D animation has been an expensive and time-consuming process involving trained 3D experts, and specialist software and hardware. This is no different for emotes – animations that express emotion – which Kinetix is best known for pioneering. Its video-to-animation AI and no-code editing tools streamline the process for professionals such as game developers, and open up the creation of 3D animations to anyone. Kinetix emotes can be used with any avatar, within any video game or virtual world.
The new Kinetix tools have been released as part of version 2.0 of the Kinetix platform and feature a new generation of algorithms for motion extraction from videos, creating better results in terms of posture, translations, and grounding. The second key element is style transfer filters, an AI tool that applies a predefined motion to any animation, enabling users to create more expressive emotes. The first style transfer filters available are "Robot" and "Drunk" – animations which need little explanation – and the library of filters will be constantly added to.
Henri Mirande, CTO and co-founder at Kinetix, said: "With so much debate recently on generative AI's potential to streamline and democratize creative processes, we're proud to announce these advances in our custom AI model. They mean that we can now more accurately extract complex motions from video content – such as backflips, parkour, or sprinting up a flight of stairs. We have also found that a large number of our users enjoy creating animations from a pre-existing library rather than uploading their own videos. Our AI-powered style transfer filters can be used to enhance both custom-generated and stock animations, adding more fun and humor into the mix."
Kinguin Celebrates 15 Million Registered Users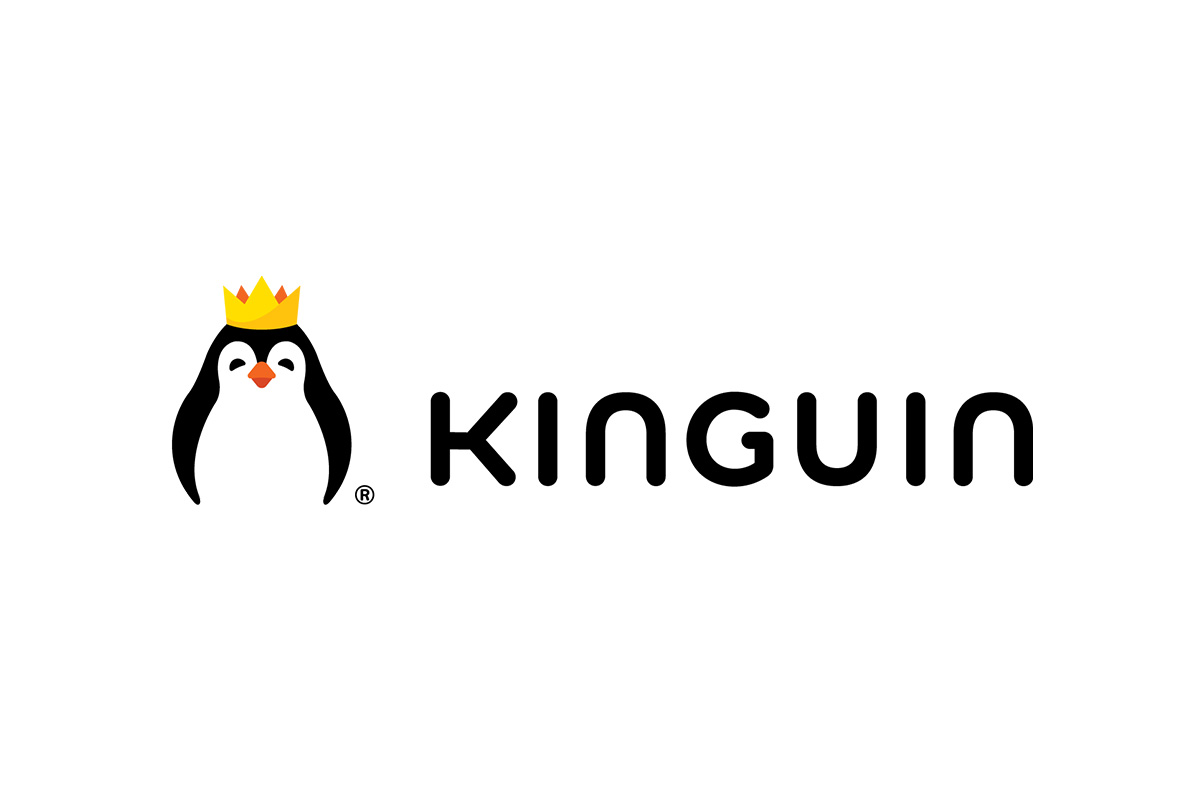 Reading Time:
2
minutes
Kinguin, the world's first digital marketplace, has revealed its latest milestone of serving 15 million registered users on the platform worldwide, an increase of 50% since the end of 2020. The milestone is a reflection of the demand for players to purchase digitally and is signified by growth to over 150,000 digital offerings on the Kinguin digital and NFT marketplace.
To celebrate the announcement of 15 million registered users, Kinguin has revealed insights into user preferences including:
The top selling games of 2022 on the platform in order, led by; Elden Ring, FIFA 23, God of War, Ready or Not and Total War Warhammer III
Location of users include 21.5% in Germany and 15.9% from USA with over 60% of total users from Europe
The largest age group on the platform is 18-24 with registered users in this category equalling 42.4%, 27% between 25-34, 14.9% between 35-44 and 15.7% 45 and over.
Kinguin continues its exponential growth having launched its NFT marketplace in May 2022 and launched the first ever esports tournament bringing back legendary pro-players, Kinguin Legends. Kinguin also launched Kinguin Cares to support esports players and their families affected by the war in Ukraine, offering accommodation to Ukrainians and their families free of charge at the Kinguin Esports Performance Center (EPC) in Warsaw. To date, it has hosted almost 30 people, and its doors are still open to Ukrainian people in need of support.
Robert Kalbarczyk, Chief Executive Officer at Kinguin said: "I would like to thank all our users around the world for their constant trust in Kinguin. 15 million milestone is amazing, especially with the 50% increase in users globally since 2021. That proves that our business is going in the right direction. Our vision is to be the world's most open digital entertainment playground where everybody plays, and we truly mean it."