El Cartel Plus, the premium version of one of MGA Games' top-selling games, has arribar to the Spanish market!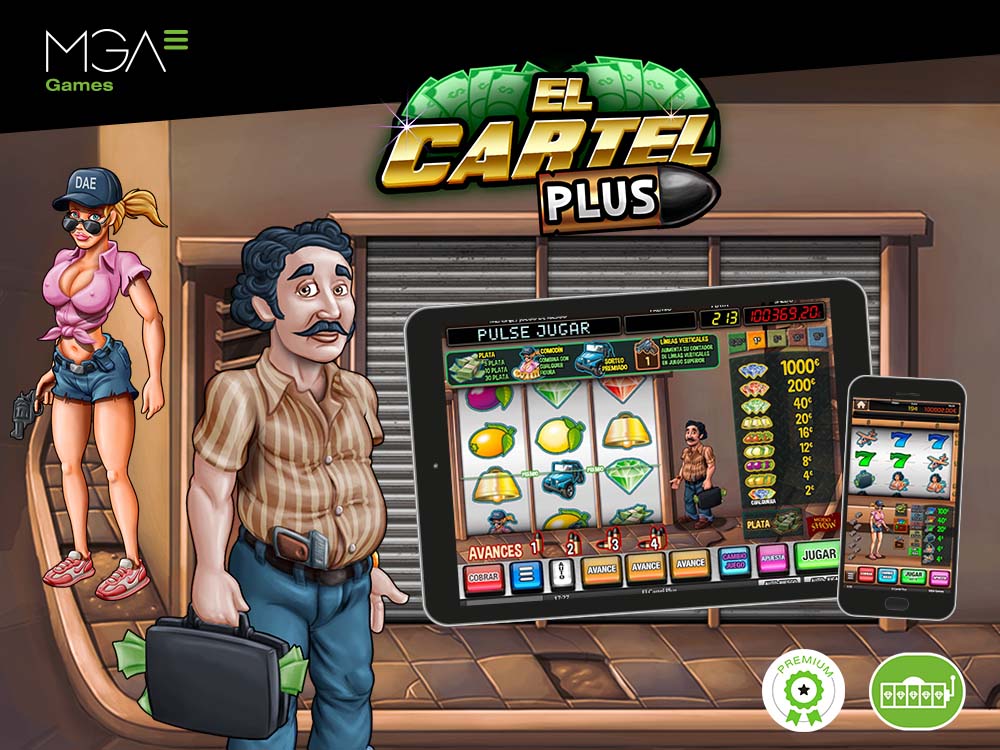 Reading Time:
< 1
minute
MGA Games releases the premium version of one of its top games, now totally revamped, thanks to the latest mobile technology. The first edition of El Cartel, launched in 2017 to this day, continues to rank among the top slot games played in the Spanish market. In 2021 it was in the Top5 of MGA Games' games and it is expected that this new production will reach new records.
In this 3-reel premium slot game, players witness the frantic combat between smugglers and law enforcement officers in Latin American neighbourhoods and jungles. Its 4 mini-games full of prizes and surprises take players through classic crime fiction scenes: jeeps loaded with suspicious bundles in the middle of the jungle, planes flying illegally off the radar, nightclubs, and discreet warehouses where shady dealings are made.
The slot game's theme and characteristic symbols of wads of cash, revolvers, jeeps, and planes will continue to amuse and excite players. However, El Cartel Plus is also now 100% mobile responsive and has an unbeatable download time, and has been adapted to the formats and needs of players.
This renewed and technologically unsurpassable game from MGA Games will be available to operators in the Spanish market from June 20th.
Experience a Fantasy Night filled with Golden Hero and Racjin!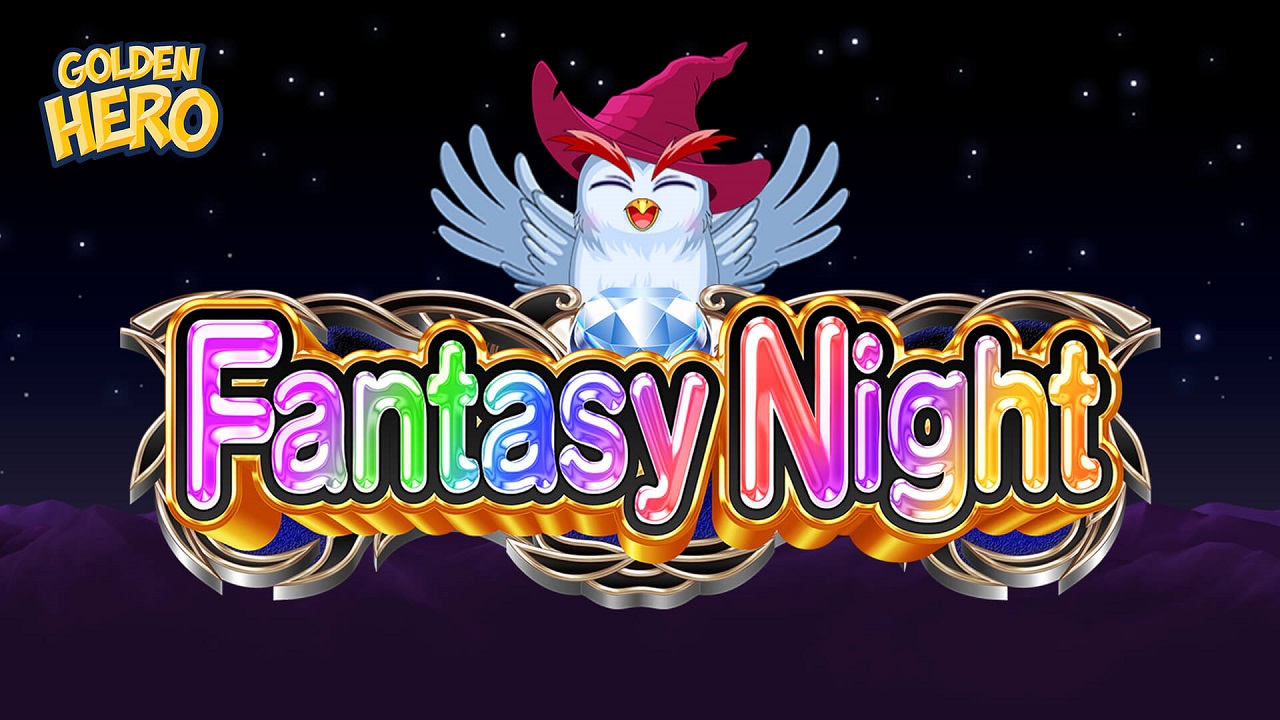 Reading Time:
2
minutes
Fantasy Nights is yet another fantastic pachislot inspired game by the team Racjin and Golden Hero. Launching on 30 September, this 3×3, medium volatility online slot game has several gameplay stages built into a single spin and is packed with re-spins, free spins, combining pattern features, a Fever Mode and even a Bet Boost feature. 
Merlin, the owl magician, takes players on an adventure into a magical world where they can trigger thrilling re-spins, get amazing bonus spins, and let Merlin show them the way to fabulous wins. The Bet Boost feature increases the frequency to trigger the re-spin feature by landing the Iron Firework symbol more often without tampering with the RTP of the game.
The Iron Firework symbol is central in Fantasy Nights and if two of them land on the reels it will trigger the re-spin feature and all Iron Firework symbols becomes sticky and remain on the reels until the re-spin feature has finished. If new Iron Firework symbols land during the re-spin, a new re-spin is triggered, helping you to create new or bigger combination patterns. Patterns can create either a Copper pattern or the larger fabled Gold pattern. The combining patterns pay-out as a prize according to their size – the larger the size the larger the prize! A Gold pattern will always magically transform into a Bonus Spin where only the symbols inside the Gold pattern spin.
The Bonus Spin has Star symbols awarding cash prizes from 1 to 10 times the bet, and Multiplier symbols ranging from x2 to x10. All Multiplier symbols are added together and applied to the cash prizes from both the Star symbols and any other copper region.
If Merlin, the magic owl, symbol land on the reels during the Bonus Spin the Fever Mode is reached and instantly get rewards 5 free spins. Re-triggering of Fever Mode is possibly and unlimited, and awards 5 additional free spins every time. Each one with increased possibilities of landing the Iron Firework Symbol and giving you even more chances for creating combination patterns.
Fantasy Night is a thrilling, fast-paced game from the duo Racjin and Golden Hero. With both a re-spin feature and combined pattern symbols Fantasy Night is breaking boundaries of a regular online slot game. Flirting with the pachinko features without complicating the gameplay too much the duo creates a fun-filled experience for any online casino player!
BF Games' latest slot Buffalo Trail Ultra™ stampedes onto the scene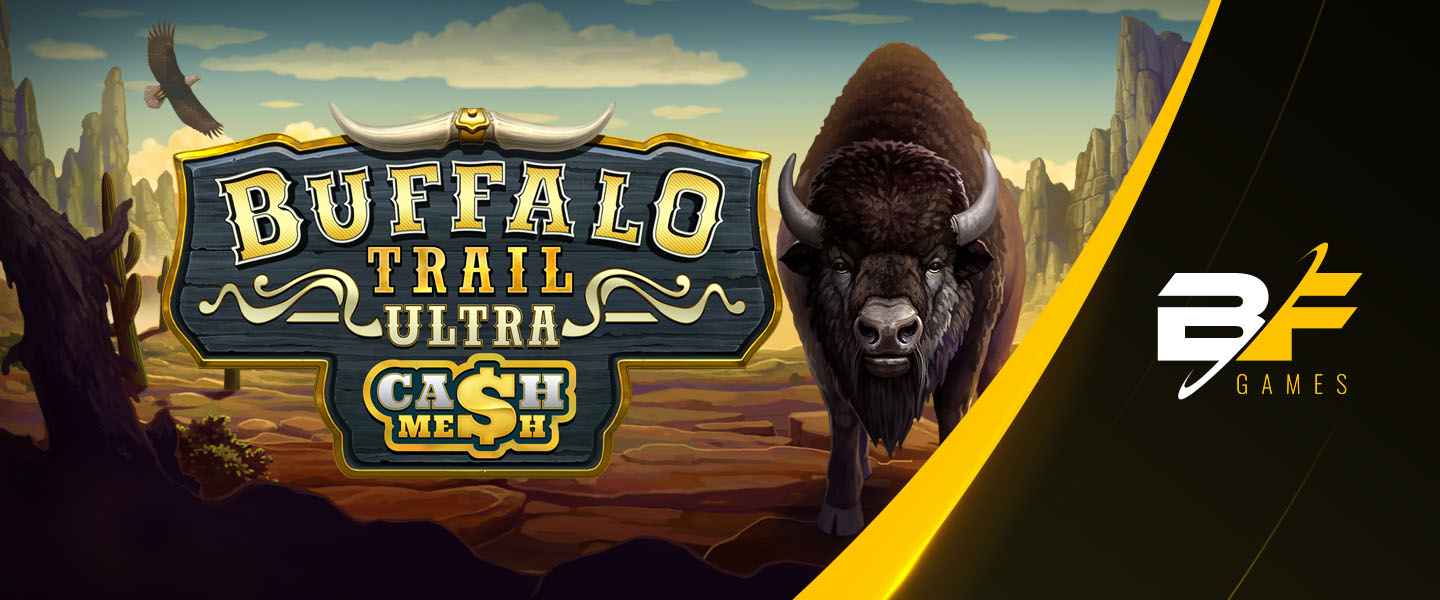 Reading Time:
< 1
minute
Dynamic slot development studio BF Games is once again inviting players on a journey to the great plains in the company's wild adventure sequel Buffalo Trail Ultra™.
With five reels, three rows and 25 fixed paylines, the follow-up to last year's hit Buffalo Trail is bigger, bolder and beefier.
Buffalo Trail Ultra™ includes the Cash Mesh feature, where Coin symbols hold their ground on the reels while all other positions spin individually. If spins run out before every position is filled, the Cash Mesh Bonus Spin stomps through, randomly awarding up to three spins.
Landing 15 Coins during Cash Mesh awakens the Full House 2x multiplier, a fearsome beast that chews your total value of Coins and spits out double the number.
This title also offers four jackpots – Grand, Major, Minor and Mini. The Mini Bonus has a win value fixed at 10x the bet stake, while Minor sits at 20x. The Major and Grand Jackpot values grow progressively after each spin with every player helping the pot mature into mammoth wins.
Piotr Saluda, Product Owner at BF Games, said: "We're thrilled to introduce the latest addition to our diverse slots portfolio with Buffalo Trails Ultra™ inviting players on an adventure through the wild plains with a popular theme, immersive graphics and engaging features.
"The title also offers ferocious jackpots, a huge number of paylines to dig into and the very definition of wild symbols to gather for extra excitement and engagement."
kwiff partners with Xtremepush to power player outreach strategy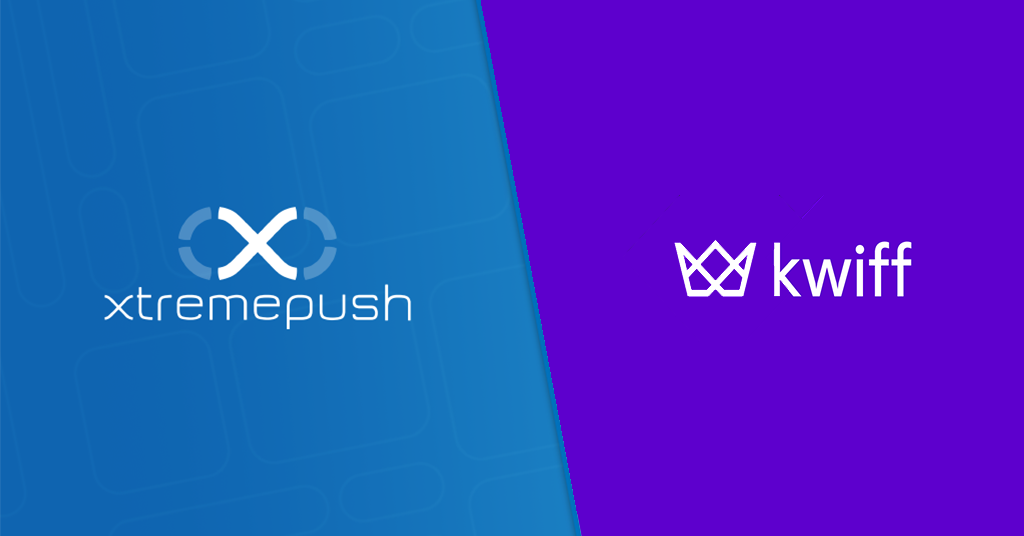 Reading Time:
< 1
minute
kwiff, the super-charged betting service, has partnered with
global Multi-Channel Experience and Engagement Marketing provider Xtremepush.
This agreement allows kwiff to add even more momentum to its progressive player outreach strategy which forms an integral role in the company's growth. kwiff's engagement and retention strategy is executed through communicating with players in a highly personalised and timely manner.
Working with Xtremepush has shaped kwiff's strategy by utilising personalised notifications for games or events that are relevant to them based on their player profiles. Additional benefits provided by Xtremepush mean that kwiff has leveraged the engagement technologies built into their customer data platform to send web push notifications and web inbox messages.
Underpinned by Xtremepush's customer data platform with its advanced data ingestion and player segmentation functionality, kwiff has experienced a 32.5% click through rate for web push and a 26.72% click rate for inbox notifications.
kwiff's CEO, Charles Lee, commented: "kwiff delivers a revolutionary sports betting and casino product which is built on personalised supercharged gaming experiences. Working with Xtremepush allows us to communicate our unique offering with clarity and engage with our audience on a deeper level."
Ross O'Connor, Director of Account Management said: "It's been great working with the guys at kwiff. We've been able to get the platform stood up and working well for them and the results have been well above the industry benchmark. Our support team did us proud in the early stages, making their technical expertise available to the team at kwiff so they could resolve any issues."