Gamblers Connect Nominated For Record Three Categories At The Upcoming AffPapa iGaming Awards 2022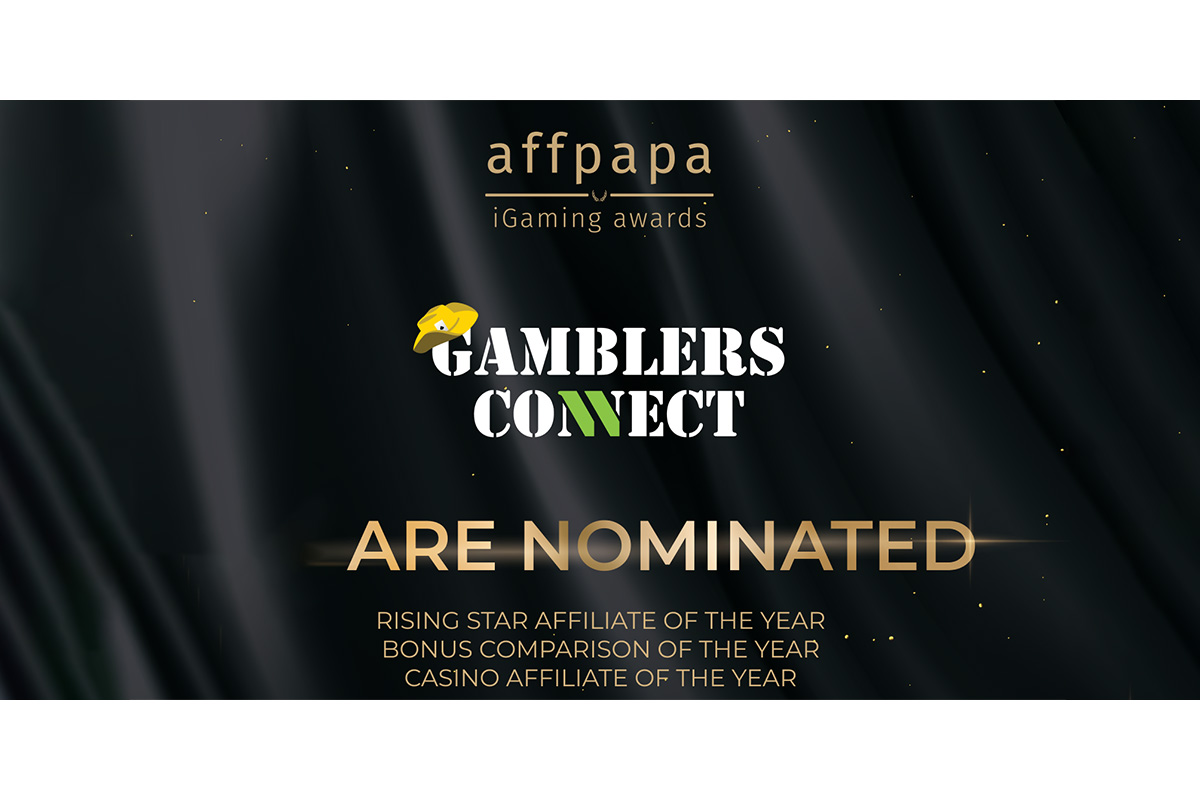 Reading Time:
2
minutes
It is with great pleasure that we announce that in little over one year of providing services, Gamblers Connect,  a product brought to you by Link Data Media, has been nominated in three different categories at the upcoming prestigious AffPapa iGaming Awards 2022 scheduled for June. The nominations include the following categories: Rising Star Affiliate of The Year, Casino Affiliate of The Year and Bonus Comparison of The Year, thus making Gamblers Connect the only affiliate operator with three nominations for this year's awards.
One of the biggest reasons why many operators feel honoured just to be nominated by an operator such as AffPapa is because of the reputation that this company enjoys in the iGaming world. Especially since being nominated by AffPapa usually means being put in the same category with some of the biggest names of the iGaming industry, regardless of the department they are representing. Well, AffPapa is one of the handful iGaming affiliate operators that actually has the credibility to organize and award the best of the best in the industry, something that requires decades of experience and dedication.
Consequently, the three nominations of Gamblers Connect for the upcoming AffPapa iGaming Awards 2022 are a reminder of all of the dedication, sacrifice, and hard work that Gamblers Connect puts into developing its state-of-the-art platform. More importantly, it shows that the company hasn't deterred from its initial mission since day one and that it is providing nothing but the utmost unique and transparent iGaming content that you can find on the internet.
Regardless of the outcome, Gamblers Connect will proceed with its dedicated work of always defending and representing the interests of the modern casino player, and this is something that no reward can change.
 The voting is done online, and the winners will be announced on the 27th of June, Monday. https://affpapa.com/igaming-awards-2022/
Kwalee Reaches One Billion Mobile Games Installs Milestone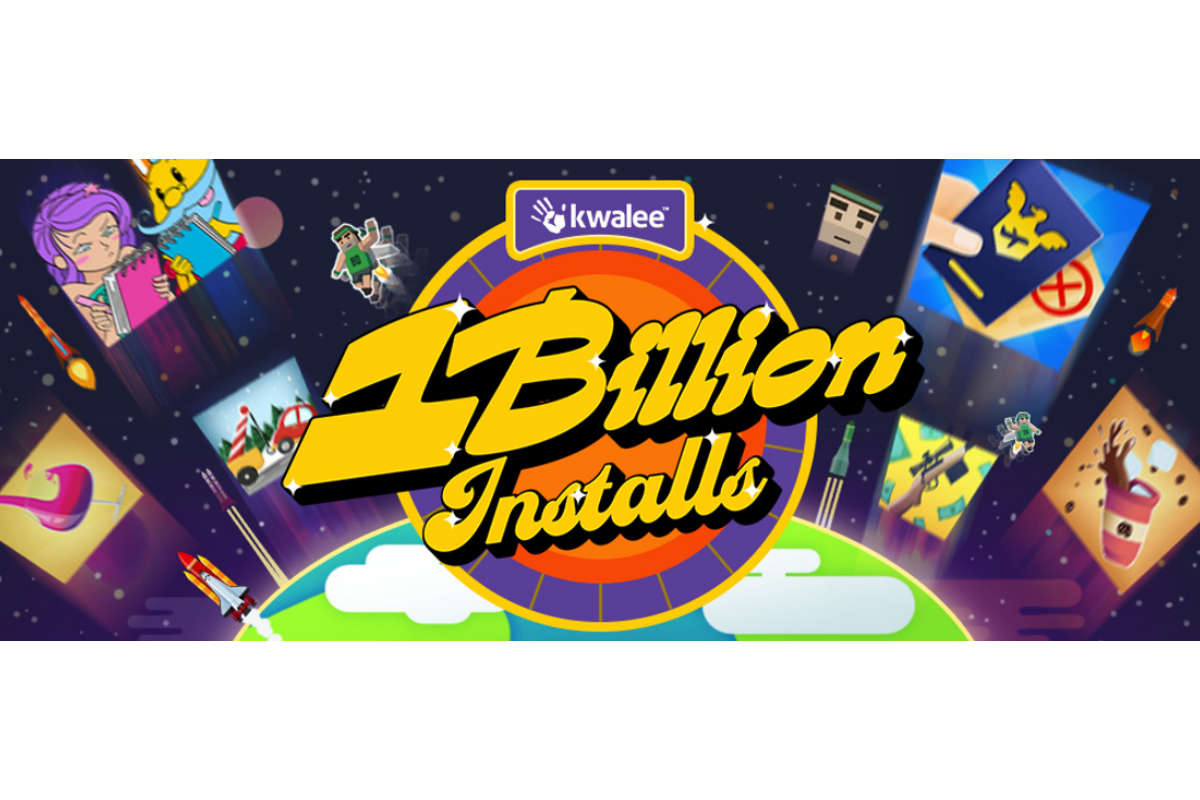 Reading Time:
2
minutes
Kwalee, a leading global game developer and publisher, is ecstatic to announce that its mobile app games portfolio has reached the much-anticipated milestone of 1 billion installs. This achievement is a testament to the hard work and dedication of the entire Kwalee team, partners and the support of its loyal players. Kwalee games have been downloaded on every continent – even Antarctica.
Founded in 2011, Kwalee has become the leader of hypercasual mobile game development in the UK, and its success prompted the company to open studios in India, China, and Portugal. It has consistently delivered fun and innovative titles such as Draw it, Teacher Simulator, and Airport Security. Kwalee has over 45 chart-topping games, and with over 200 million installs last year alone, it has accelerated towards the 1 billion install milestone.
Kwalee CEO, David Darling CBE, says, "We're elated to reach this milestone. As a founder of Kwalee and someone with a long history in the games industry, it's incredibly rewarding to see us reach this level of success. I've always been passionate about creating games that bring joy and entertainment to people, and to have reached one billion installs is a clear indication that we've been able to achieve that goal.
We've always believed in the potential of mobile games as a medium to connect people from all walks of life. I'm incredibly proud of our team and their work to get us to this point, and I'm excited to still be playing Kwalee games when we hit 2 billion installs."
First introduced in 2017, Creative Wednesdays was one of the defining innovations that enabled Kwalee to achieve this astronomical success. Team members in all parts of the business are given the freedom to pitch games and share in the profits if they become a success. Every week, in addition to hearing new pitches, the full Kwalee team gathers in person and remotely to share news, trends and play a new game together. This creative culture has helped Kwalee attract top talent, with the team reading tens of thousands of applications a month for its many remote and hybrid vacancies.
In addition to the success of games developed in-house, Kwalee has built a strong community of third-party game developers from around the world. Games such as Rocket Sky, Let's Be Cops 3D and Build Your Vehicle were all developed by independent studios. They partnered with Kwalee to benefit from industry-leading marketing, monetisation, funding and development guidance from Kwalee's expert hypercasual and casual teams. Developers are encouraged to sign up to Kwalee's Publishing Portal to access free coaching and game testing.
Its strong marketing credentials and commitment to collaborate closely with talented game developers have made Kwalee the partner of choice for established and up-and-coming mobile game developers. Over a tenth of its billion installs have come from publishing external developers, with a success rate recognised by industry awards – Kwalee won Publisher of the Year at both the TIGA and Mobile Game Awards in 2022.
On this special occasion, Kwalee thanks its players, developers, and in-house teams who have driven this success. The company is thrilled to continue growing and expanding its community of players and is looking forward to many more years of successful mobile, PC and console game development.
AutomatenSpielex – Top Online Slots, Bonus Offers and Casino Reviews Website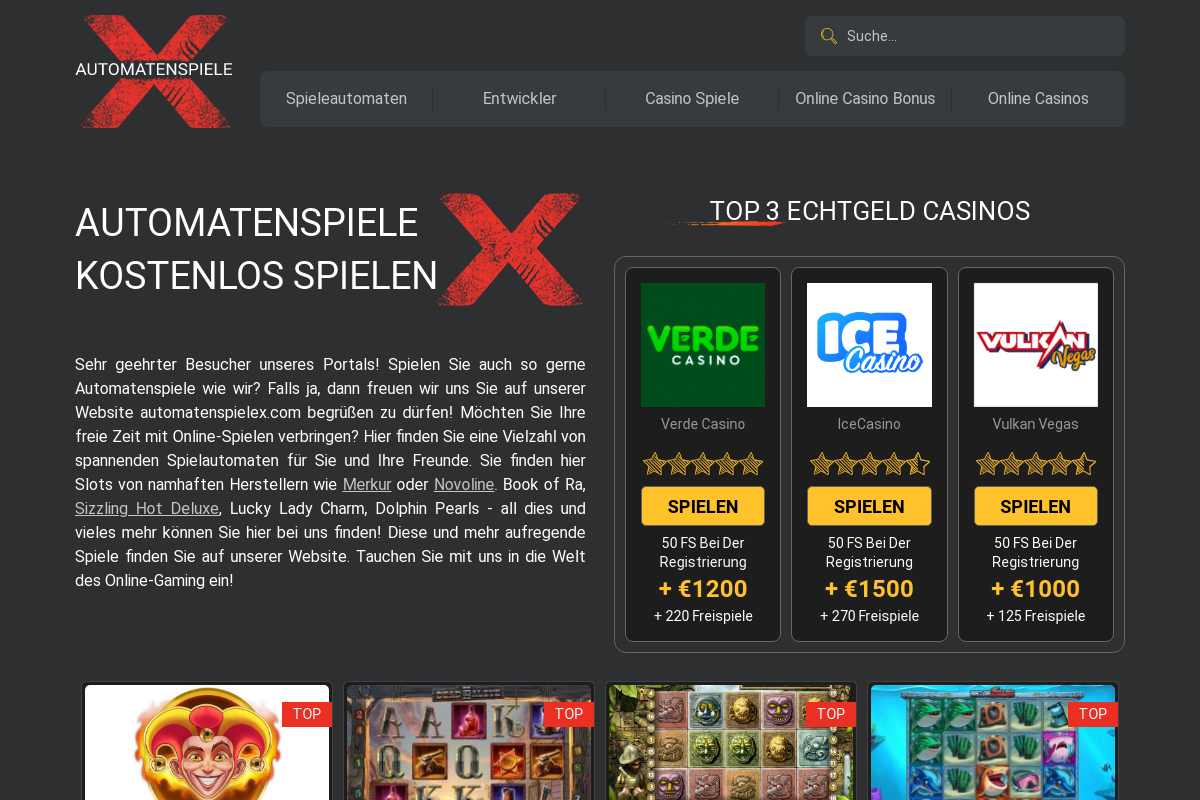 Reading Time:
4
minutes
Why do players prefer AutomatenSpielex among other German Websites with slot machines?
With the abundance of online gambling sites on the internet, finding the best one for you might seem a daunting task. The German market is filled with operators of all quality and different game offerings and while online gambling is generally considered safe in Germany, it is always a good idea to carefully check the security of your operator. AutomatenspieleX.com saves you from this trouble by collecting everything you need to know about sites.
AutomatenSpielex is an affiliate website detailing the German iGaming market. You can find a great variety of slot machines, detailed information about the latest bonus offers and numerous trusted reviews of iGaming operators. It covers all the best quality websites and has an extensive history of reliability and experience. AutomatenspieleX is built on three key principles:
Only serious verified casinos
The best bonuses
Top online slots
The team behind the website has an experience of over 8 years, doing their work with passion and valuing their reputation and the relevance of the information provided. Let's take a look at the website and its offerings to find out why the website is trusted by players in Germany.
Features and Benefits
Why AutomatenSpielex? Because it is characterized by simplicity but doesn't sacrifice function and quality for it. The website simplifies terms of service and provides unique advantages such as:
You can play slots one by one for free right here;
You are not required to register on the Website;
It is not necessary to download the casino app;
There is a huge selection of slot machines where you can break this or that jackpot;
Collected the most complete information about the game and winnings in the online casino;
Gathering bonus offers from reputable online casinos. Content is updated regularly.
The website is well-optimized for all devices, providing a visually pleasing experience, but is also easy to use and navigate around. You are guaranteed to find a huge variety of information related to all the latest iGaming trends, operators, slots and other games and lots of others.
Site content
AutomatenSpielex hosts extensive iGaming content, which is always up-to-date and relevant. The main casino topics are:
Slot machines;
Real money casino;
Online casino bonus;
Casino no deposit bonus;
Welcome Bonus;
Online casino;
Free spins.
Slot machines
Slots might seem extremely straightforward but in reality there are numerous different games each with its own unique experience. Therefore, choosing the right game for you is important. AutomatenSpielex provides detailed information about different slot machines, allowing you to compare them and choose according to your personal needs. You can also find out more about how to play real-money slots for free and without registration. If you like to keep things fresh, you will also find information about the newest and most popular slots and you can give them a try before actually deciding to pay for it. Also, you can also get acquainted with the best iGaming providers. If you are an occasional player, you will be able to read about great tips and tricks about how to find the right games, while professionals will find all the details about specifics and nuances.
Real money casino
AutomatenSpielex has a spectacular reputation of security. The website lists only the most trusted casinos in Germany where you can safely gamble for real money. You will find step-by-step instructions on how to register and how to handle your money for both online casino sites and mobile apps. Real money gambling has never been easier than with AutomatenSpielex. Who knows? You might even win a large sum of money.
Online casino bonus
When it comes to choosing the right iGaming operator, the game offering is not the only aspect to pay attention to. There is a huge variety of online casino bonuses too. The website lists all relevant information about the bonus offerings from acquiring it to the exact terms. You will find some of the most reputable casinos with unique bonus offers. This will make choosing operators even easier.
Casino no deposit bonus
No deposit bonuses offer a great way to make some extra bets during your games, or even to try new ones. This means that for certain actions, you can get a certain amount of credit you can play with without having to pay for it. AutomatenSpielex lists iGaming sites with the greatest no deposit bonuses.
Welcome Bonus
A welcome bonus, also known as a sign-up bonus, is offered to new players after they register to a website. This is done to encourage and attract new players to the website. Like all bonuses, welcome bonuses have specific terms and conditions. Find out all about these at AutomatenSpielex.
Online casino
It is important to consider safety when choosing an online casino. Therefore, AutomatenSpielex collects selected information about the safety of iGaming operators, such as whether they have a German license or not and lots of other questions. Also, the detailed reviews by professionals will help you find the best games and operators.
Free spins
Free spins are also valuable additions which can increase your chances of winning. You can spin for free, without using up any credit. This means that you have a chance to win, but you cannot lose, making it a great bonus. AutomatenSpielex details the best free spin offers of reputable casinos, helping you maximize your chances of success.
A team of truly passionate and devoted professionals
The team behind AutomatenSpielex has over 8 years of experience. All members truly enjoy their craft and that is what motivates them: to share this joy with others! What is more, everyone brings authenticity into their work. When reviewing a game, they know what they talk about, because they experienced it personally. With their expertise in different branches of iGaming, they are sure to offer a comprehensive outlook on the industry. Check out the team at AutomatenSpielex's website.
Conclusion
AutomatenSpielex is a great encyclopedia website for beginners and more experienced players alike. The detailed and easy-to-understand information provided will save you lots of time, thus allowing you to enjoy playing the games safely and without a worry.
The professional team behind AutomatenspieleX ensures that all the data is of the greatest quality. They also value promoting healthy and responsible gaming so that players can truly enjoy the joy of gambling without dangerous consequences. The website is guaranteed to meet your requirements.
Kinetix Announces New AI Features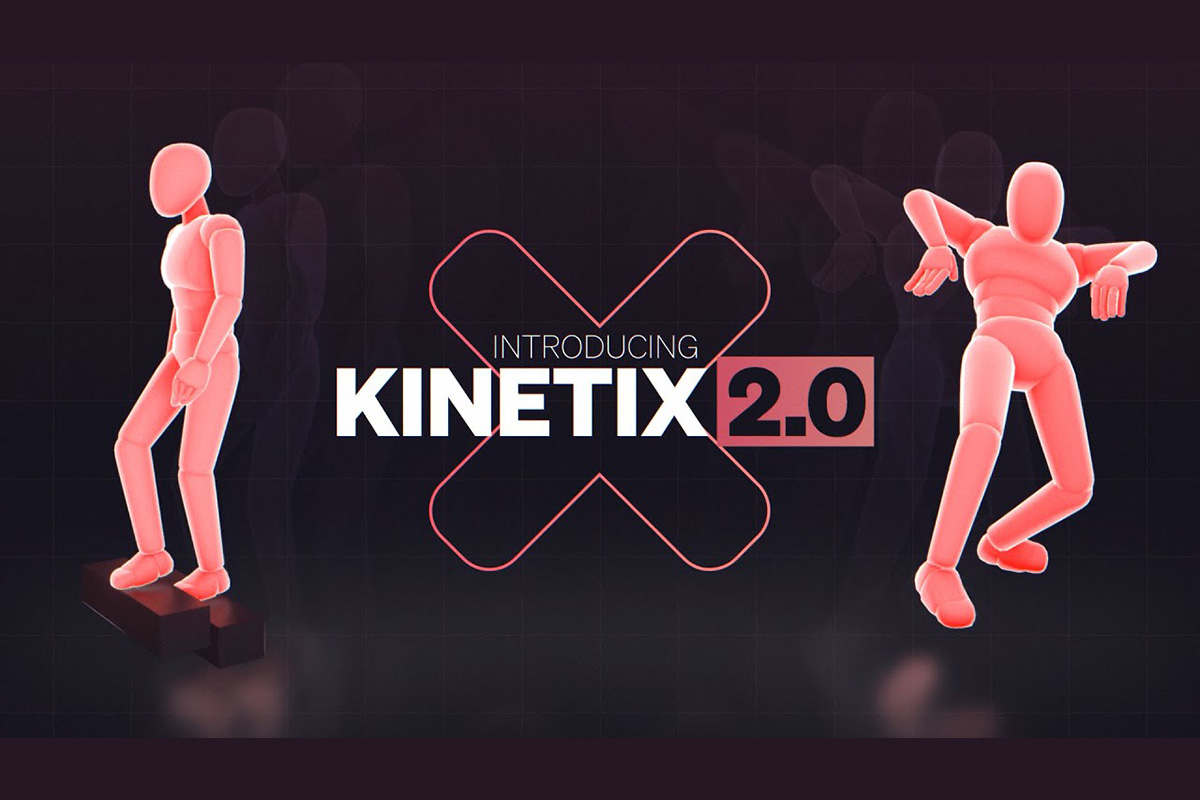 Reading Time:
2
minutes
Kinetix, the AI startup bringing emotes to video games and virtual worlds, announced major advances in the generative AI technology powering its platform; including an updated AI model for motion extraction from videos, and an AI tool that applies a predefined motion to any animation in one click.
Traditionally, 3D animation has been an expensive and time-consuming process involving trained 3D experts, and specialist software and hardware. This is no different for emotes – animations that express emotion – which Kinetix is best known for pioneering. Its video-to-animation AI and no-code editing tools streamline the process for professionals such as game developers, and open up the creation of 3D animations to anyone. Kinetix emotes can be used with any avatar, within any video game or virtual world.
The new Kinetix tools have been released as part of version 2.0 of the Kinetix platform and feature a new generation of algorithms for motion extraction from videos, creating better results in terms of posture, translations, and grounding. The second key element is style transfer filters, an AI tool that applies a predefined motion to any animation, enabling users to create more expressive emotes. The first style transfer filters available are "Robot" and "Drunk" – animations which need little explanation – and the library of filters will be constantly added to.
Henri Mirande, CTO and co-founder at Kinetix, said: "With so much debate recently on generative AI's potential to streamline and democratize creative processes, we're proud to announce these advances in our custom AI model. They mean that we can now more accurately extract complex motions from video content – such as backflips, parkour, or sprinting up a flight of stairs. We have also found that a large number of our users enjoy creating animations from a pre-existing library rather than uploading their own videos. Our AI-powered style transfer filters can be used to enhance both custom-generated and stock animations, adding more fun and humor into the mix."