Five Biggest Real-Life Casino Heists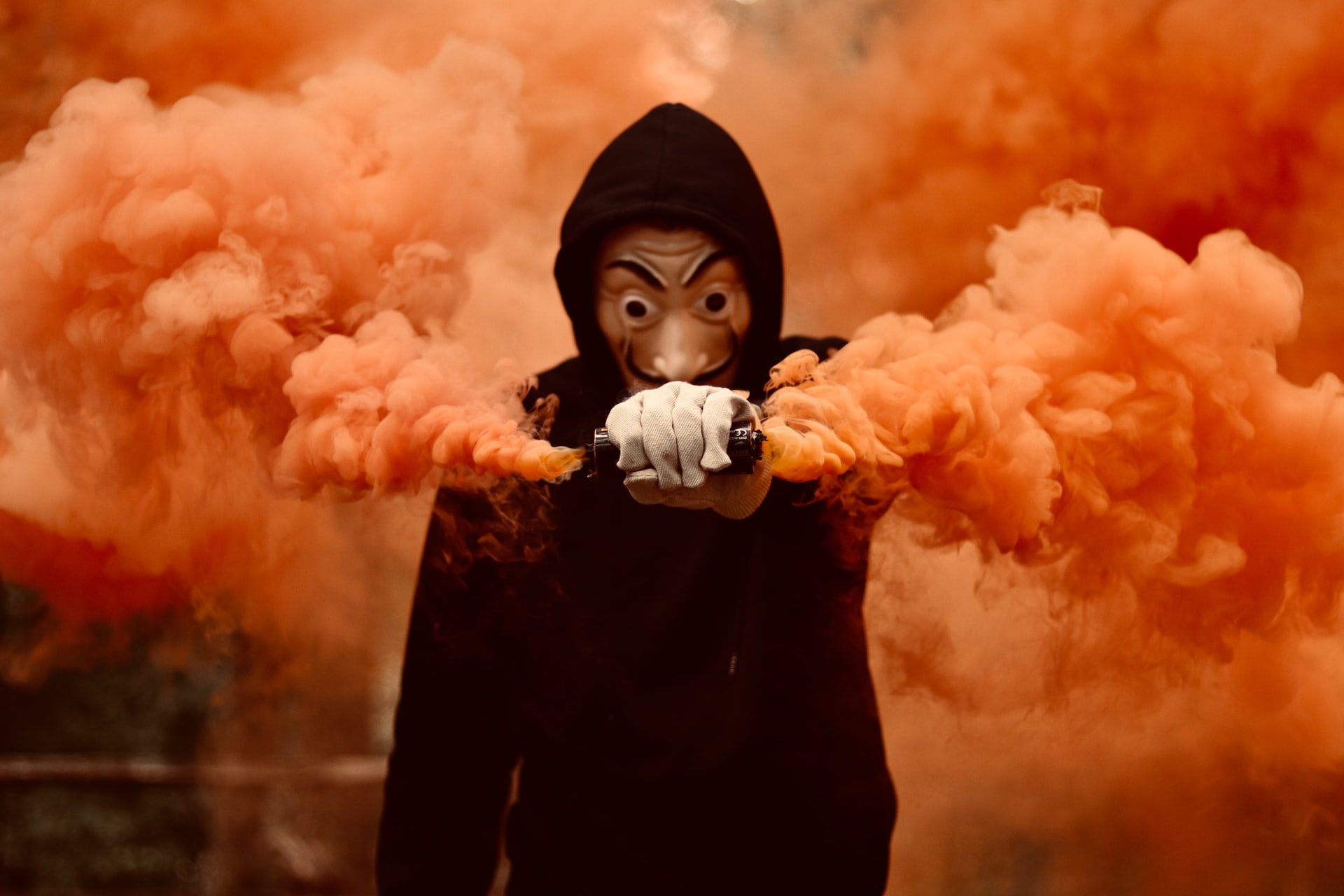 Reading Time:
5
minutes
Hollywood is full of stories about crime and the unconventional hero. That's why casino heists are such a reliably entertaining subject for some of the biggest blockbuster films.
As entertaining as movies like Ocean's Eleven and 3,000 Miles to Graceland are, sometimes the best stories are the ones that actually happened in real life.
That's why we're counting down the five biggest real-life casino heists that are more interesting than any trip to the cinema!
Biggest Real-Life Casino Heists
Casinos are a hub of luxury and excess. As such, it makes sense that these establishments can at times attract some interesting personalities. Whether people are there for drinks, entertainment, or to try their hand at winning a jackpot, casinos offer many draws for people from all walks of life.
For those who aren't a fan of all the fanfare, it's fortunate that there are so many awesome slot sites in the UK and all around the world that can help them win big.
For others, gambling at the slot machines or casino tables is too much of a risk for an unpredictable reward. So instead, they turn to more nefarious schemes to win one over on the house.
Here are the five biggest heists where some enterprising criminals risked it all.
Bellagio
In December 2010, a lone motorcyclist pulled off a robbery at one of the most famous casino hotels on the Las Vegas strip.
Parking his black motorcycle by the valet area at around 4 a.m. on a Tuesday, the robber entered the Bellagio. He kept his motorcycle helmet on to hide his face and a pair of black gloves on his hands.
The daring criminal walked into the casino and directly up to a craps table while wielding a gun. After telling the shocked gamblers to back off, he began stuffing as many casino chips as he could into a bag on his waist.
The chips in question ranged from $100 to $25,000 in value, and he walked off with approximately $1.5 million. Rather than risk injuring any bystanders, casino security simply let him walk out.
Perhaps that was also because security knew something the robber didn't—that the casino chips don't carry much value outside the casino itself.
So, the 'Biker Bandit,' as he was soon called, came back to the casino to play. It turns out the robber was Tony Carleo, a regular gambler on the Las Vegas strip who had frequented the Bellagio many times.
In fact, a poker dealer at the Bellagio pointed investigators towards Carleo. Carleo had mistakenly shared his fantasy of walking up to a table and taking the chips with the dealer. When the theft occurred a few days later, and Carleo returned to gamble with newfound funds shortly after, the dealer knew who'd committed the crime.
Soboba Casino
Like many other people on this list, the ringleader of the Soboba Casino heist in California was inspired by movies like Ocean's Eleven. Unlike the others on this list, however, this would-be mastermind confessed that he was high on cocaine during the heist.
Rolando Luda Ramos was 25 and an employee of the casino at the time of the heist in August 2007. He was able to pull off the job by pretending he was there to work on the surveillance cameras, as usual.
Instead of doing his job, Ramos hogtied three employees before getting two unsuspecting security guards to escort him to the vault. They must have had the surprise of their life when Ramos pulled a gun on them and other employees instead of tending to the cameras as he should've.
He held off the employees with the weapon—which he later claimed was a BB gun—while he stuffed $1.58 million of cash in a duffel bag.
Ramos's success didn't last long, though, as he was arrested the day after the robbery, along with a fellow employee and his girlfriend.
Ritz Casino
Now this is a heist worthy of a Hollywood film. Two men and one woman perplexed investigators when they carried out a high-tech robbery at the Ritz Casino in London back in March 2004.
According to Scotland Yard, the thieves used a laser scanner inside a mobile phone to outsmart the roulette wheel. The phone was allegedly linked to a computer, which would predict the ball's eventual resting place.
Their scheme, based on a theory called sector targeting, allowed the trio to walk out of the casino with £1.3 million over two nights. The conspirators might have gotten away with it if they hadn't won big the second night—to the tune of £1.2 million.
As is standard with big wins of this sort, the casino reviewed security footage and called the police. When the police noticed something suspicious, the three friends were arrested.
Circus Circus
The story of this heist did get its own little Hollywood treatment when Netflix featured it in the crime docu-series Heist. It's no wonder they featured it, as this casino robbery truly has all the elements of a great crime.
The robbery occurred in 1993 and involved a shady romance between Heather Tallchief and her convicted-murderer boyfriend, Roberto Solis. Relationship woes aside, the two successfully pulled off one of the biggest heists in Las Vegas history.
Tallchief, who was 21 at the time, had recently started a job with an armoured car company called Loomis. She claims she didn't realize at the time that this was the same company her boyfriend—who was 27 years her senior—had tried to rob in 1969.
Just weeks after starting her job, Tallchief drove off with $3 million while her co-workers were busy filling ATMs inside the Circus Circus Casino.
She met up with Solis, and the two shipped the money to Miami before fleeing the country. But the most shocking thing about the heist? After 12 years of evading capture abroad, Tallchief returned to the United States and turned herself in for her crime.
Crown Casino
This heist is one of the most fascinating crimes we've come across. This is due not only to the crime's scope but also to the casino's response.
Back in February 2013, one of its high rollers robbed the Crown Casino in Melbourne of $32 million. Curiously, instead of calling the police to investigate, the casino decided to handle the problem themselves.
This might have been because the robbery was an inside job. The high-rolling gambler from New Zealand was invited to the casino to gamble by a VIP Services Manager. The employee worked to breach security cameras and sent signals to the gambler throughout.
When casino security became suspicious of the winning streak that produced such a big win, they investigated. Following his win, casino security visited the fraudster in his hotel room and asked him to leave. Thankfully, the majority of the money hadn't been paid out yet.
However, the would-be robber's departure left the casino in a bit of a scramble. The high roller was scheduled to take part in a PR stunt for the casino the very next day. Instead, they had to find another VIP to serve the world's most expensive cocktail.
Perhaps wishing to avoid bad PR, the casino never reported the crime. The heist only came to light after a local newspaper broke the story a few weeks later.
How Online Casino is Changing the Gambling Landscape in Europe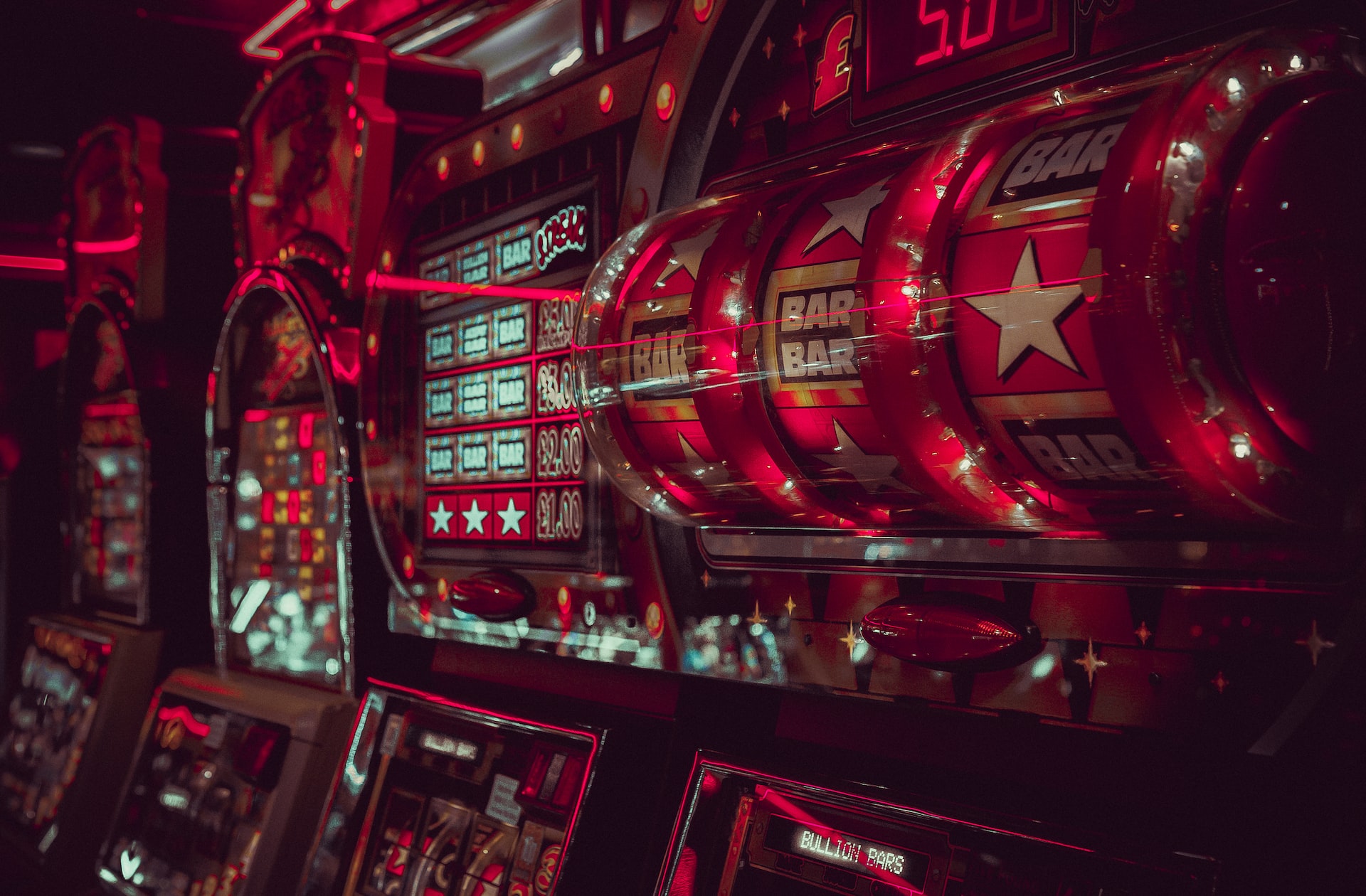 Reading Time:
3
minutes
It is no mystery that the advancement of the internet has facilitated the rise of several industries, with the online gambling industry serving as one of the finest examples. This is unsurprising to the majority, as we live in an age where digital technology is constantly evolving. Due to the proliferation of online casinos, the gaming environment in Europe is undergoing a rapid transformation. Today, more individuals prefer to bet online rather than in traditional casinos.
This tendency is most prominent in Europe, where many nations now regulate and legalize internet gambling. Moreover, with the onset of modern technologies such as blockchain, which has allowed Bitcoin bookies and gamblers to access casinos with altcoins, making it safer and faster, it is fascinating to witness how the market is shaping up.
What trends are emerging in the online casino industry in Europe?
Some of the latest trends in the online casino industry in Europe include the rise of mobile gaming, the popularity of live dealer games, and the growth of social casinos. Mobile gaming is becoming increasingly popular as more and more people own smartphones and tablets. Live dealer games are also growing in popularity as they offer a more realistic and immersive experience. Social casinos are also becoming more popular as they allow players to interact with each other and compete for prizes.
There are numerous reasons why internet gambling in Europe is growing in popularity. It is significantly more handy than traveling to a physical casino. Using a mobile casino app, you may bet from the comfort of your own home or even on the go.
Another reason internet gambling is so prevalent is that there are now many more possibilities than in the past. In the past, most gamblers were restricted to land-based casinos with a limited number of games. Today, however, there are countless online casinos to pick from, each with its own distinct game selection. Therefore, regardless of your gambling preferences, you can find an online casino that suits you.
The improving safety and security of internet gambling in Europe is a further element contributing to its growing popularity. In the past, there were concerns over the security of internet gambling. But technological advancements and increasing government regulation have mostly remedied these worries. Nowadays, online gambling is safer than land-based casinos.
All factors considered, it is not surprising that online gambling is gaining popularity in Europe. Due to its convenience, variety, and security, an increasing number of consumers prefer online gambling to traditional brick-and-mortar casinos.
The impact of technology on online gambling in Europe
The impact of technology on online gambling in Europe is significant. Online gambling is a rapidly growing industry, and technology has played a significant role in its growth. The availability of online gambling services has made it easier for people to gamble, and mobile devices have made it even more convenient.
Technology has also allowed the development of new gambling games and platforms, making online gambling even more popular. Furthermore, it has also enhanced security through blockchain, and with the combination of AI, not only is online casino more interesting but even more reliable and safe.
The future of online casino in Europe
The future of online casinos in Europe is looking very bright. With the recent legalization of online gambling in many European countries, more and more people are turning to the internet to play their favorite casino games. This trend is only expected to grow in the coming years as more and more people discover the convenience and fun of playing online.
A prominent reason why online gambling is growing in popularity is that it is becoming increasingly safe and secure. With the latest advances in technology, online casinos can now offer their players a very high level of security, ensuring that their personal and financial information is always safe.
So what does the future hold for online gambling in Europe? It looks like it will continue to grow rapidly, with more and more people discovering its many benefits.
Gaming Corps Announces Approval for Netherlands Launch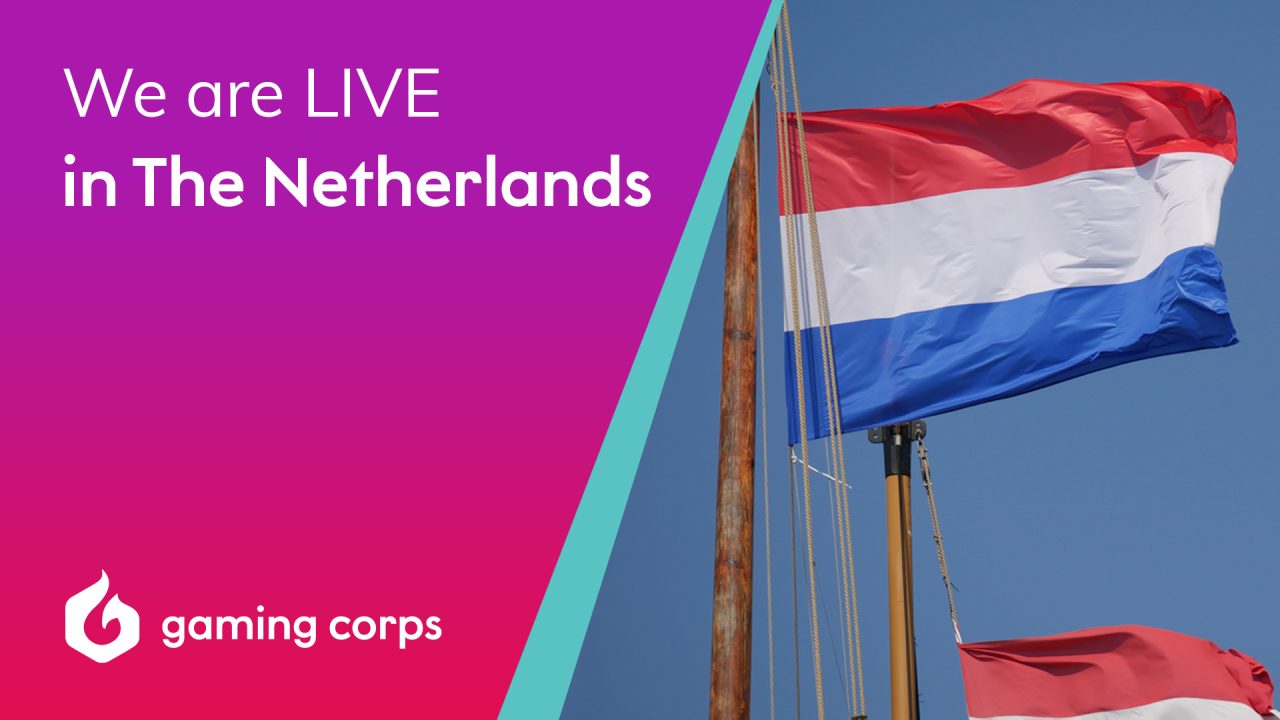 Reading Time:
< 1
minute
Up-and-coming Swedish developer, Gaming Corps, has expanded its reach within regulated markets by meeting approval requirements to launch its diverse portfolio of Plinko, Mine, Crash, Table and Slot content within the Dutch market. Gaming Corps has already announced that its growth strategy will include a number of new markets over the next year and is thrilled to begin with certification for its proprietary content to Dutch players.
With a commitment to integrity and player protection, Gaming Corps' will soon be live with several operators in this new market with titles that include: Penalty Champion, Tikiz N Juice, Stormy Witch, Coin Miner, Jet Lucky 2, Skyliner and Cat Ching.
Juha Kauppinen, CEO at Gaming Corps, said "New markets expand the reach of our popular titles and add a new audiences. We see these strategic entries as important to the future of the company while we strive to make the most of our existing titles and those in development. We're pleased that our content has already received a warm reception amongst the new set of operators we're now able to open communications with and look forward to announcing those deals soon."
Gaming Corps is an established gaming company with a background in video games that is now experiencing growth in the iGaming sector. Having recently attracted some of the industry's leading talent, its strategy is to grow within regulated markets.
Push Gaming strikes major partnership with Pokerstars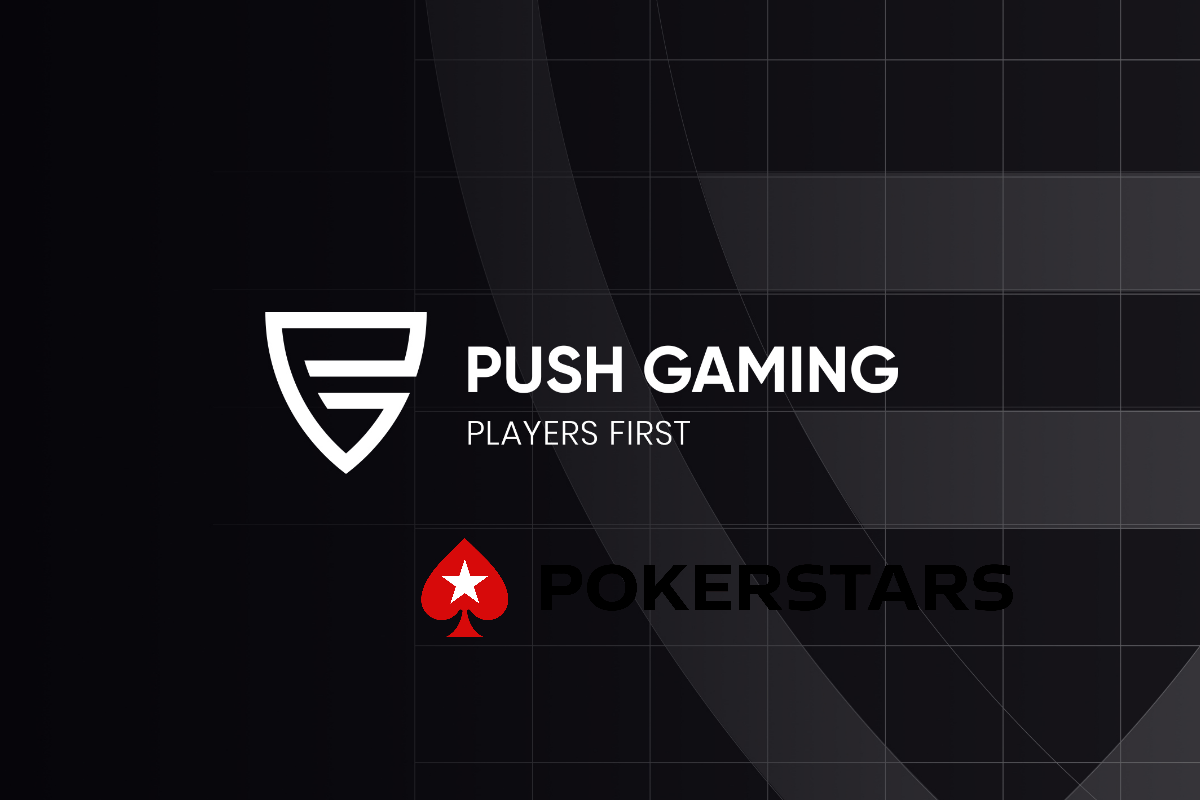 Reading Time:
< 1
minute
B2B gaming supplier Push Gaming has signed an agreement with tier-one operator Pokerstars heralding a significant boost in its commercial growth.
The major deal will see Push's whole portfolio of hugely popular slots go live with one of the largest player bases in the industry. Titles including Razor Shark, Jammin' Jars and its celebrated Fat series will be available for players, along with upcoming releases such as Mystery Mission – to the Moon and Retro Tapes.
A direct integration via Push's platform, the content delivery will cover all global regulated markets that Pokerstars is active in and marks a considerable strengthening of the provider's industry profile.
Part of industry giant Flutter Entertainment, Pokerstars is a global leading operator providing sports betting, gaming and entertainment to over thirteen million customers worldwide.
This latest partnership follows similar alliances with major industry names including Kindred, Sky Bet, ComeOn Group and 888 and maintains Push's commercial development.
Fiona Hickey, Director of New Business and Markets at Push Gaming said: "This agreement with Pokerstars is another huge step forward for us. It's a clear sign that the industry's key players recognise the quality we have in content creation. 
"This year has been incredibly high-yeild in terms of the games we've launched, the operators we've shaken hands with and the markets we've progressed in. We're excited to continue this into 2023, which is already shaping up to deliver more growth."
Established as one of the industry's most entertaining suppliers, Push Gaming is live across the majority of Europe's key regulated markets with the likes of LeoVegas, Entain, 32red, 888, Casumo, Betsson, Svenska Spel and Sky Bet.