Goblin Dungeon: Idle RPG Game, An Engaging Role-play Idle Game is Out Now on Android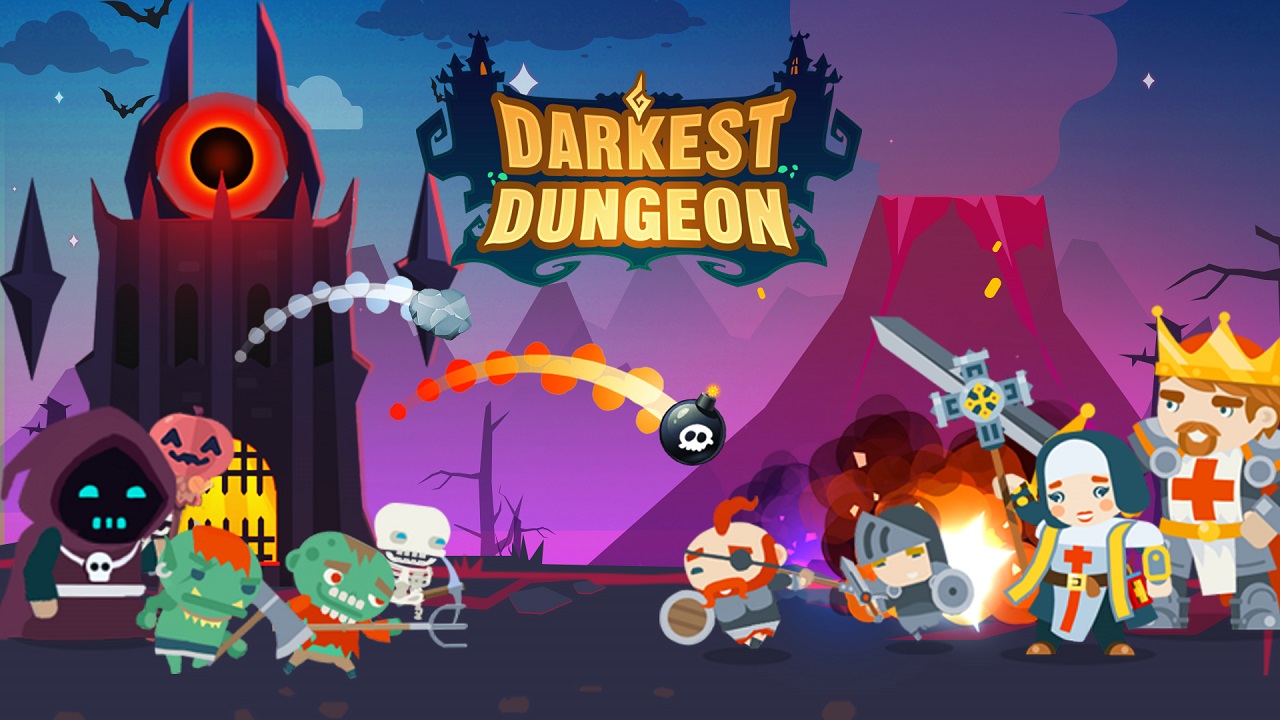 Reading Time:
2
minutes
Why human is being attacked? In the world of black magic, there's a war happens in a mysterious and dangerous old dungeon, a battle between monsters and human beings. You need to recruit monster heroes, build castles, defeat royal troops, and lead monster armies to glory. This is a role-play Idle game, Goblin Dungeon:Idle RPG Game released by Loongcheer Game on Google Play beta track as early access from 24th June, 2022. The game will be published globally.
Story of the Game
Long long ago, monsters and human beings developed a bond. While underground monsters practice their magic to safeguard humans from being harmed by natural disasters, individuals who live on the surface manage t block the sunlight from entering the underground, so as to protect all the monsters. Everything appears to be in balance. But since the number of people is increasing quickly throughout time, they need land for littering, building, living, etc.. They have a pressing yearning to explore space. This time, they are looking at the space under the ground…
Cartoonish Design with Dark Atmosphere
Goblin Dungeon Idle RPG Game, is an RPG driven by a black fairy-tale legendary storyline. The entire UI is made to look like a dungeon. Deep color with low saturation is chosen to present with the eerie background music, which creates a dark atmosphere to closely connect with the storyline. But the monster heroes are cartoonish design, with weird appearance such as green skin, scar, skull, snake braid, to show a sense of contrast.
Everyone Could be a Rich Man in the Game
Goblin Dungeon Idle RPG Game must be the greatest option if you are looking for a game to enjoy your leisure time with. Everyone could be a rich man in the game, since most of the time all you need to do is click to receive your gold coins and diamonds. There are lots of way to get the in-game money: diamond box will appear randomly when you are online; The monsters working in dungeons bring you a good harvest; Lucky Draw, Gold Miner and Mystery Cavern also make you wealthy in the game.
RPG with Surprising Gameplay
Goblin Dungeon Idle RPG Game is more entertaining and engaging for the simple cultivation system. Since the primary material is the gold coins you can quickly gain in dungeons, upgrading the monster hero and the castle is fairly simple. The automatic battle mode makes the game much easier to play. Besides, many attractive gameplay enrich Darkest Dungeon: you can upgrade the castle and open a new map to start the new adventure; Various kind of mini-games let the game become more playable and fascinating; The black fairy-tale legendary storyline will show you the extraordinary legend in the underground kingdom; A variety of settings and game themes on each map reflects a particular underground cultures.
More features could be found in Goblin Dungeon Idle RPG Game if you download the game and have a try. Use your magic and help monsters safeguard the underground kingdom!

TOM CLANCY'S RAINBOW SIX® SIEGE OPENS UP FOR BEGINNERS WITH VISEGRAD COMMUNITY CUPS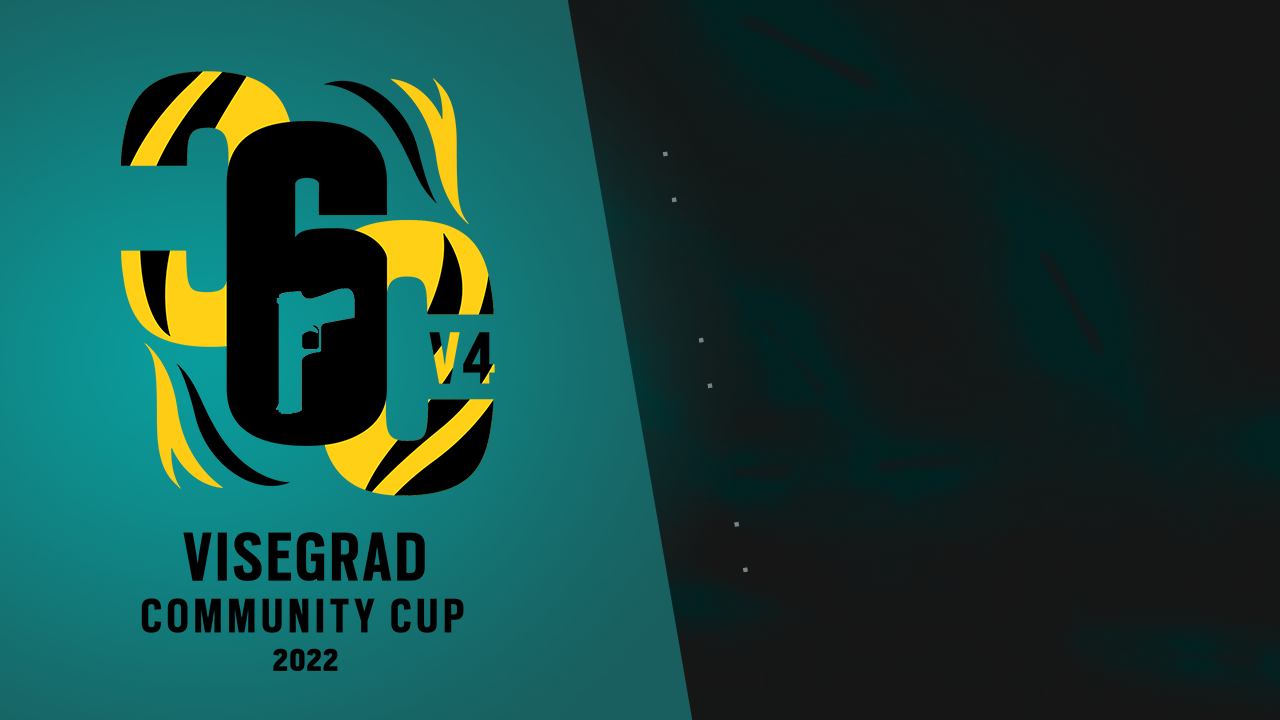 Reading Time:
2
minutes
Starting Saturday, August 20th players from Poland, Czech Republic, Slovakia, and Hungary can compete in weekly Rainbow Six Siege tournaments on PC
Today, Ubisoft Poland announced that – through their collaboration with global esports platform Challengermode – Tom Clancy's Rainbow Six® Siege will be joining a series of weekly PC tournaments dedicated to beginners from Visegrad Group starting August 20nd. Expanding on its previous work with Challengermode on the V4 Masters – Nationals level tournaments – Ubisoft continues its efforts to develop Rainbow Six Siege's grassroots competitions – open to all with weekly tournaments.
Kamil Ściana, Brand Marketing Manager CEE at Ubisoft said: "Our main goal with this new series of tournaments is to further open up the Rainbow Six Siege esports scene to players of all levels, bridging the gap between casual multiplayer and the more professional esports space where players can regularly compete for real prizes. Working with Challengermode has made the set-up and participation in these tournaments seamless and easy to scale for as many players as want to compete from the Visegrad region, and we look forward to working with them further on tournaments that will keep players coming back to enjoy Rainbow Six Siege in the months and years ahead."
Patrik Jackiewicz, Senior Partnerships Manager at Challengermode added: "We're delighted to be working with Ubisoft to bring Tom Clancy's Rainbow Six Siege grassroots esports initiative to life on Challengermode. Together with one of the most popular IPs in the world we are creating a bedrock ground for players looking to ascend to higher tiers of Ubisoft-endorsed tournaments, which aligns perfectly with Challengermode's goal of making esports truly accessible for all. We look forward to working closely with Ubisoft on this series of weekly competitions and other collaborations in future."
Players from Poland, Czech Republic, Slovakia, and Hungary can register now through Challengermode's esports platform, and prepare to compete for in-game credits to purchase newest operators, uniforms, weapon skins, charms and more. These weekly competitions will give the Tom Clancy's Rainbow Six Siege esports hopefuls the chance to level up their skills by playing like the pros in a structured competitive experience – all on one centralized platform.
Gunzilla Games Raises $46M to Redefine the Battle Royale Genre By Letting Players Trade Their In-Game Items in "Off The Grid"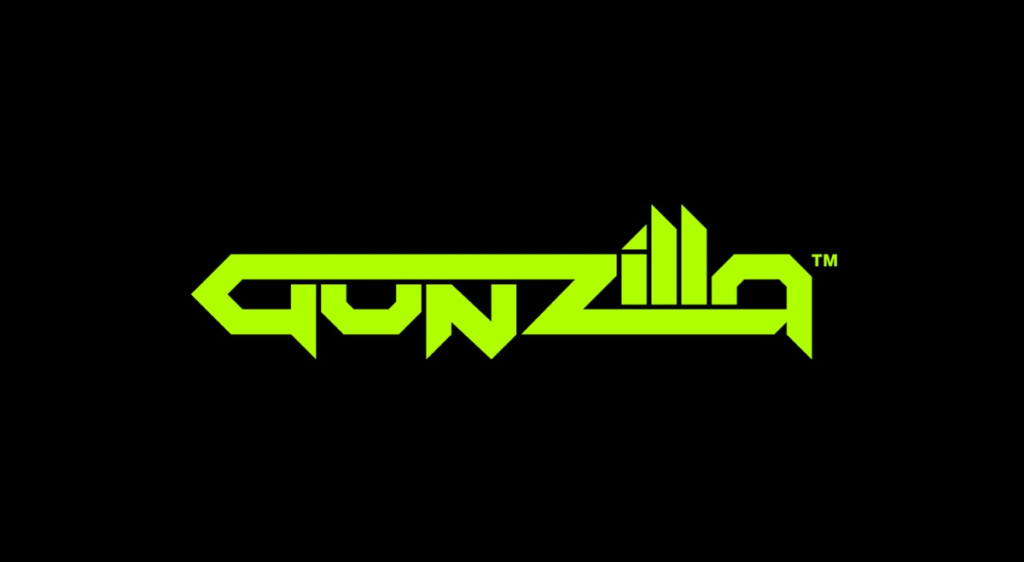 Reading Time:
3
minutes
Gunzilla Games, a AAA game studio, announced that they have raised a total of $46M in their latest investment round. This new round of investment will allow the studio to build out their new platform called GunZ, empowering players by granting them complete ownership over their in-game possessions. GunZ will be the foundation for "Off The Grid" (OTG). One of the OTG's standout mechanics is "in-game item trading", the first game where players will be able to buy new in-game items from other players who collected them in the game or acquired them from each other. Trading will be handled via an internal blockchain based marketplace or any third-party marketplace which supports NFT technology. This investment round is led by Republic Capital. Other major participants include Griffin Gaming Partners, Animoca Brands, Jump Crypto, Raptor Group, CoinFund, Shima Capital, Dominance Ventures, GSR, Kucoin Labs, Spartan Investment Group, AlphaCrypto Capital, Blizzard, Digital Strategies, Morningstar Ventures, Gamegroove Capital, NGG and Huobi Group, who will also assist in maintaining the technical infrastructure of the project. Notable angel investor and advisor include Justin Kan, co-founder of Twitch.
Gunzilla assures gamers that they will never sell NFTs directly to their player community, nor will they hide progression or any game features behind a monetized paywall, the trading is entirely optional. Gunzilla believes that the GunZ platform has the potential to radically change the core gaming experience for players, and those not interested in trading are able to completely skip this feature and simply enjoy the full game for free without any limitations.
Vlad Korolev, CEO and Co-Founder of Gunzilla, explains: "We are striving to provide players with complete freedom in every detail of OTG, and with each step of its gameplay. In OTG additionally to the core gameplay, players will be able to own and trade their in-game items with other players. As well as assure players that their hard-earned items remain theirs to keep, no matter what. In today's free-to-play games, if you pay for something, it isn't yours. You do not, and cannot, own anything. Anyone can read the EULA of any game to verify this. If you're banned, for example, any item can be taken away from you, even if your ban is accidental. When you stop playing any free-to-play game, the money you've put in also disappears. We are re-inventing the system, putting the power back in the hands of gamers, and are using blockchain technology to make this happen. With OTG and GunZ, we are creating a universe that will set a new standard for the industry"
Players will also be able to take their items out of the game. As the universe of OTG continues to evolve, gamers will discover new items each time they play. In-game items that players can trade will include the one-of-a-kind characters that players create themselves, custom weapons, clothing items and accessories.
This investment round follows the recent released teaser-trailer of Gunzilla's new game OTG, a AAA Battle Royale 2.0, third-person shooter, led by the studio's Chief Visionary Officer and Oscar nominee Neill Blomkamp. A free-to-play (F2P) title, OTG, that features a strong narrative focus with unique gameplay mechanics and is due for release across next-generation platforms in 2023.
Brian Johnson, a Senior Director of Republic Capital, said "The Gunzilla team is nothing short of stellar with industry veterans having contributed to games that many of us grew up playing. We believe that free-to-play reigns supreme and that by combining it with an optional Crypto component, Gunzilla will lead by example, marrying the Crypto and gaming worlds. There's no doubt that the future of Crypto gaming needs to involve next-gen consoles, and we believe Gunzilla will allow this to happen with ease."
Global Top Round 2022 Conference Heads to Sweden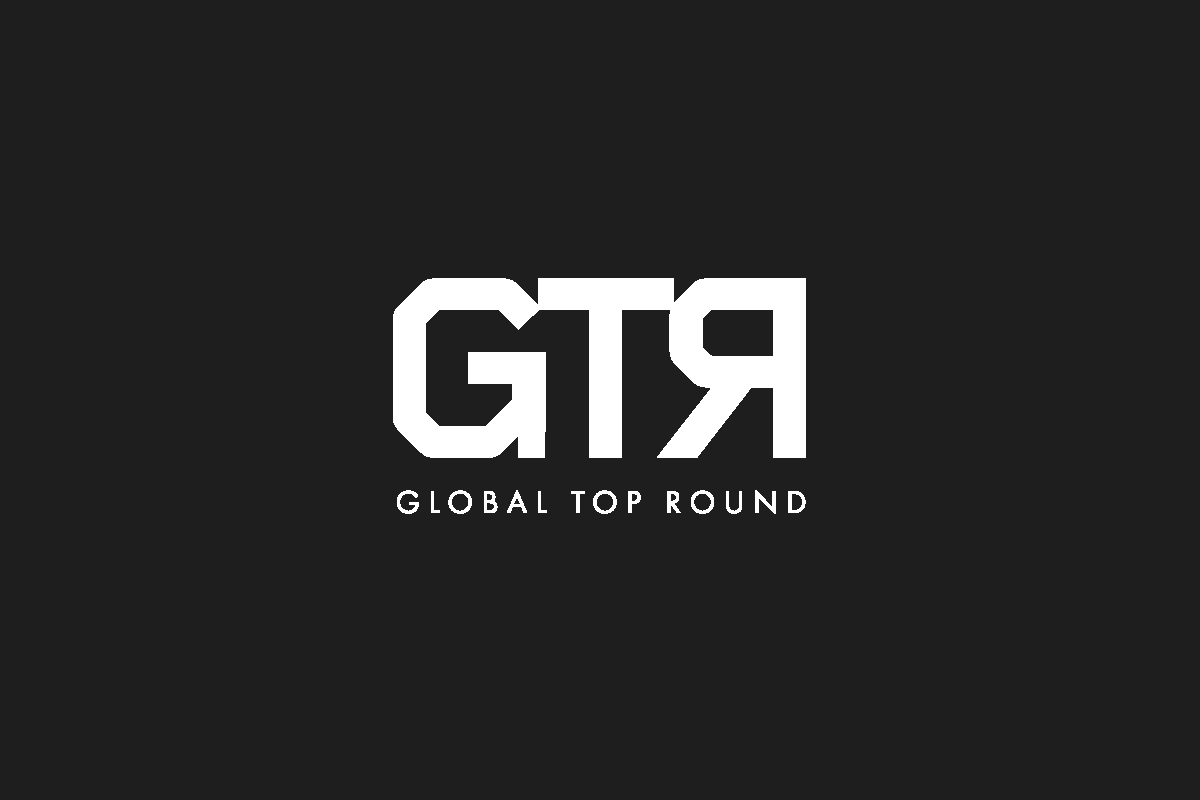 Reading Time:
2
minutes
Video game accelerator program Global Top Round (GTR), has today
announced its GTR 2022 Conference will be held in Luleå Sweden from November 9-10 in
partnership with the government of Sweden. The annual conference brings together studios,
publishers, investors, and influencers from throughout the gaming industry to network at one
event. At the end of this invite-only conference, GTR will select 10 of the most promising studios
to be inducted into its annual accelerator program.
The accelerator program, which has gained prominent traction and recognition in the games
industry over the last several years, will grant funding starting at $40,000 to the 10 inducted
studios. In addition to the funding, the program will support the games and their business
development, make introductions to some of the biggest global publishers, and much more.
Chosen studios may also receive further investments from GTR's newly launched Seed
Program, which invests between $150,000 – $300,000 to select projects.
"Global Top Round is more than just about investing in games. We're building an ecosystem or
partners that are shaping the future of video game development," said Pontus Mahler, Vice
President of Business Development at Global Top Round. "Our program is proof that not every
project needs to be a triple-A title. We can help build a game's success with the right tools and
network. This year we'll be bringing the brightest studios to Sweden to put their games on the
main stage and get them the support they need."
Last year's GTR conference partnered with gamescom Asia to host the event in Singapore. By
all standards the conference was a smashing success. It featured 22 studios and hosted 415
attendees, including several government officials, industry-leading publishers and investors, and
business experts.
The accelerator program has invested in more than 50 game companies in the last two years
that have achieved more than $24 million in financing.
To apply for this conference, please visit www.globaltopround.com.