Europe vs USA – Poker Popularity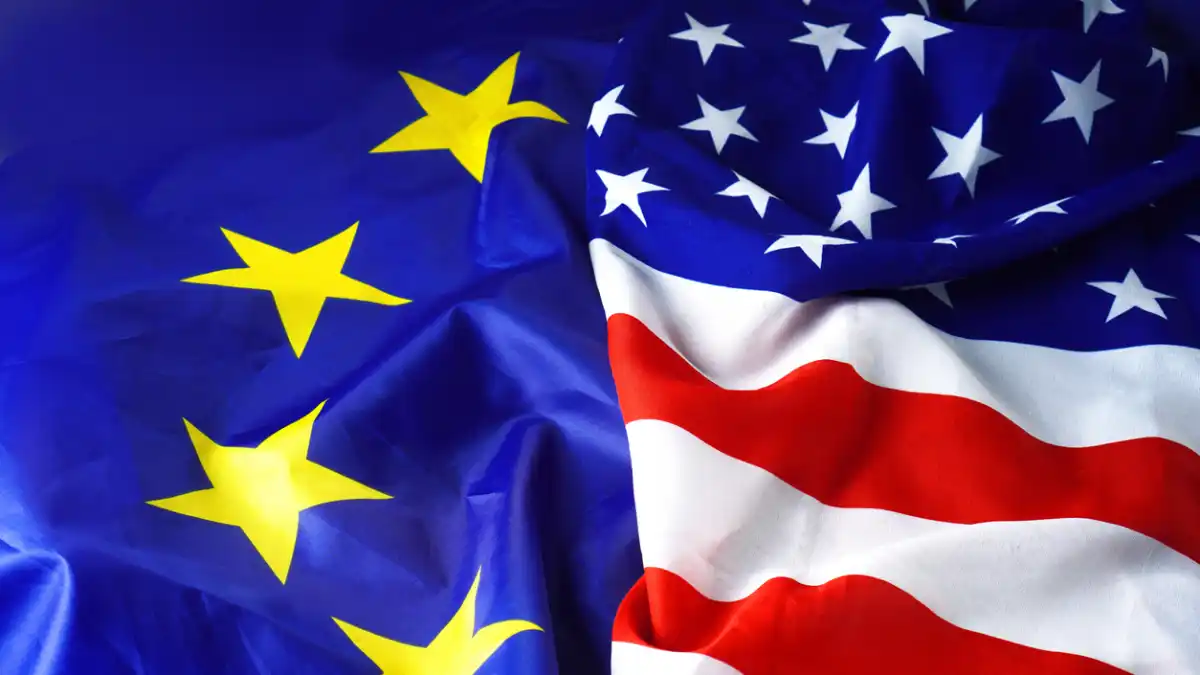 Reading Time:
4
minutes
Poker is a quintessential part of the global gambling scene and when the industry began moving online, it remained an integral part of the online casino makeup.
Any casino operator worth their salt offers at least a handful of poker variations, with the top of the class offering several poker games in varying styles. Whether in the USA or Europe, casino players are thrilled by poker, which is one of the games that go way back into casino gaming history.
Today is the day that we look into the swift migration of poker popularity from one side of the Atlantic to the other. The European Poker market was once the dominating force in the global scene over the year but it's steadily losing that dominance.
The US market, on the other hand, is witnessing a boom in poker popularity, thanks to events like the World Series of Poker.
The European Migration
While there were several online casinos where US punters could enjoy poker, there were more than premium-quality poker offerings in Europe in comparison.
However, as poker grew more popular in the US market and became more welcome, the leading European casino operators saw a window of opportunity and decided to make inroads into the thriving US market.
While expanding to the new promising market, European brands brought with them the high-quality poker games that European players have been enjoying for decades.
This had the effect of attracting a whole new generation of poker players in the United States of America who could now enjoy a better poker recipe at the new foreign casinos.
Today, there are many European operators holding US gaming and gambling licenses and offering better services to US consumers. At this moment, more European brands are already setting their sights on the US poker arena.
Big Success Stories
About 15 years ago, an American player by the name of Chris Moneymaker qualified for the famous World Serie of Poker through an online poker competition and ended up bagging a cool $2.5 million win.
In case you're wondering, the event is currently ongoing. Learn the World Series of Poker schedule to keep up with different poker games.
Back to 2003, the Moneymaker moment helped revolutionize the US poker industry for good. Millions of US players have joined the online poker scene in a bid to try their luck and emulate Chris's success.
While only a handful has been as successful, many US players have come close to actually emulating the Moneymaker, accumulating a substantial amount of wealth while at it.
With the help of other influential poker figures like Dan Bilzerian and his glamorous lifestyle and great wealth, success in online poker tends to promise the American dream. Be it as may, the reason why poker has gained much precedence over other casino games is still quite unclear.
Some guess that it could be due to the fact that poker is more skill-based than most casino games like RTGs. Others suggest that it is due to the popularity of WSOP events and the game's glamorous appearance in films. Whatever the reason, more and more US players are flocking to retail and online casinos to play poker.
Laxer US Laws
Initially, US laws around online gambling were more draconian, which made it difficult to find a site offering online poker. However, this has changed in the past few years as more states continue to pass laws giving online poker operations the green light.
Since poker gambling was viewed as a taboo in the past with laws either prohibiting or limiting such gameplay, new gambling-friendly laws being passed by US states are slowly ushering in a legitimate online poker market. Residents have been responding positively to the concept of regulated online poker, which helps grow the young market even further.
One of the most significant developments in this respect is the recent union between different US states in this liberal legislation. Players from Delaware and Las Vega, for instance, can enjoy shared online poker forums from either side of the borders.
The European Poker Scene
Throughout Europe, Texas Hold'em is considered the most popular poker variation. That notwithstanding, European players seem to also enjoy other variations at both retail and online casinos.
It might be a bit challenging to accurately place a figure on the number of players visiting land-based and online casinos combined to play poker. However, it's quite clear that there are millions of players from all over the world who spend a substantial amount of time and money on poker tables in Europe.
Poker Room-Centric vs. Hotel-centric Poker Events
In the United States, poker events occur with players congregating in poker rooms with several poker tables. Players disperse during breaks and head off in different directions at the end of the day. In other terms, players only interact with each other while playing.
In Europe, the situation is somewhat different because events are hotel-centric. This means that all players stay at the same hotel during the entire tournament. Players have an opportunity to interact among themselves away from the tables. This sociability aspect of European poker is what makes it more popular because it delivers a more intimate atmosphere.
The European Currencies Galore
In the United States of America, it is always "dollar or bust". This typically means that all players onboard must transact in dollars. Players flying in from other jurisdictions must make currency exchanges to convert their local currencies to greenbacks.
The European poker scene is more accommodating. While most EU countries use the euro, there are nine nations that chose to retain their local currencies.
While poker players converge from all over Europe for some of the high-profile events such as the Unibet Open, the organizers are always open to dealing with all currencies. This ensures that all chips-for-cash transactions are smoothly facilitated.
We can see that the European market offers superior services compared to the US market. This goes a long way in boosting the popularity of the game in Europe.
Conclusion
There is one major thing that stands out from the above discussion – poker is popular in both the US and the European markets. While the degree and reasons for popularity might vary, it does not change the fact that players from both markets have developed a liking for the table game.
1Click Games receives the prestigious ISO 27001 Information Security Certificate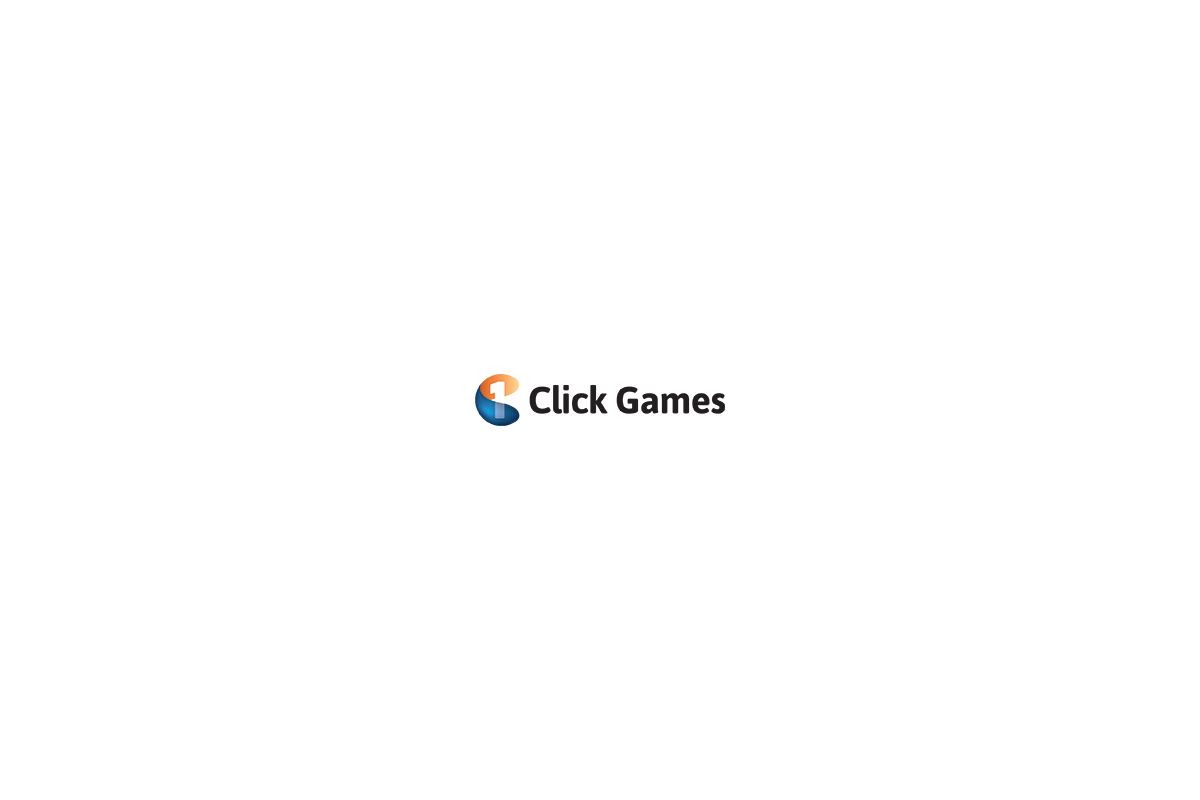 Reading Time:
< 1
minute
The ISO 27001 certificate is a worldwide information security management standard that allows organizations in the online gambling industry and other sectors to manage asset security. It establishes, in particular, how information security risk management processes should be built and what controls should be used. ISO 27001 certification allows 1Click Games to offer additional guarantees to our customers regarding information security and data processing.
This year, the compliance of 1Click Games with ISO 27001 international standards was checked by one of the world's leading independent auditors. The auditors assessed how our services comply with the requirements of the International Organization for Standardization, including management processes, the use of technologies and equipment. The analysis showed that the risk management system in the services is built and developed on the basis of the best world practices and fully provides the necessary information protection.
Maxim T., CEO at 1Click Games, says: "Data protection is one of the cornerstones of our business, and ISO 27001 certification demonstrates how seriously we take this responsibility and these strict standards. The certification process, took many hours of detailed checks. However, along with the satisfaction of the result, we recognize that this is only part of our ongoing responsibility to ensure the maximum possible safety of our customers. Besides, information security is never a static process, and in order to continue to set our services at the highest possible level, we requested one of the strictest certificates — ISO 27001 — and received it."
Top 5 latest charming iGaming brands out of the European Market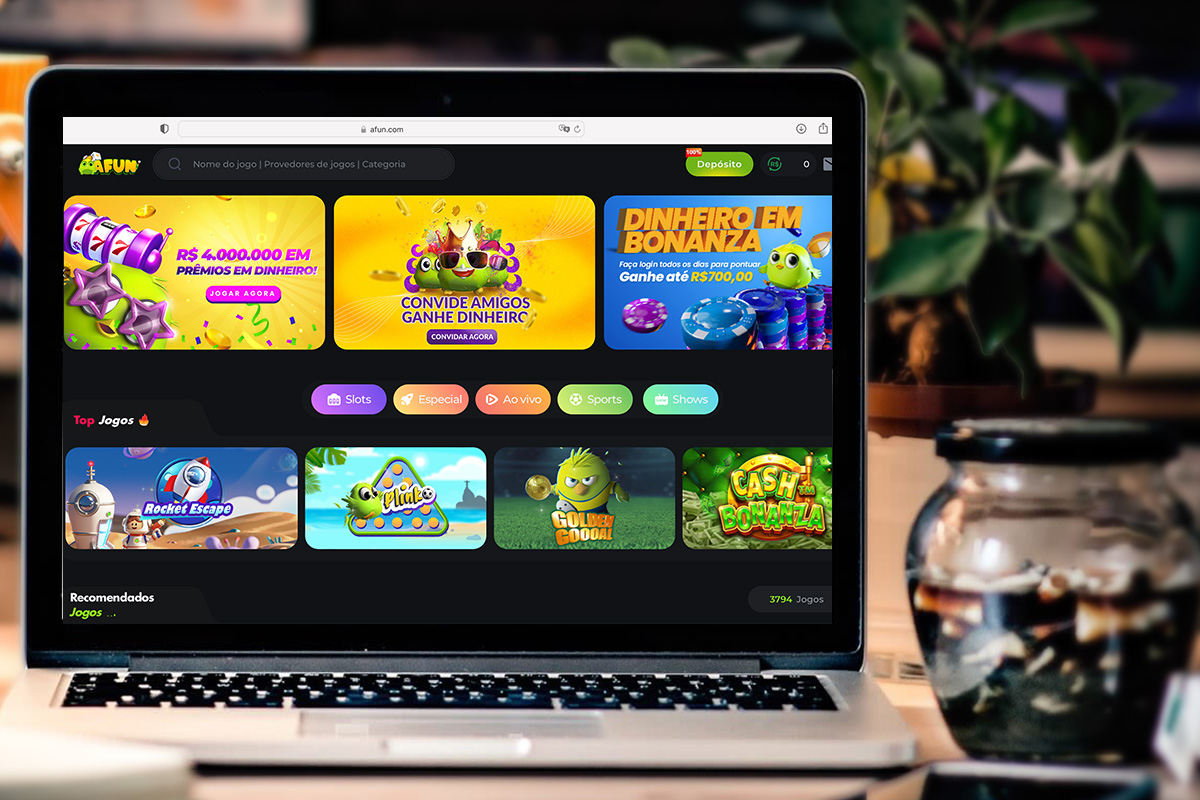 Reading Time:
3
minutes
It is no secret that the iGaming market is on the rise, with new iGaming operators and software providers constantly appearing. It might be, therefore, difficult to find those with unique offerings. We have put together a list of some of the rising stars of the industry present on the European market.
AFUN
AFUN Entertainment Group specializes in game development, payment system development and product data analysis. It is among the best legally licensed Sportsbook and iGaming platforms, with more than 1,500 game products and 30,000 sports events.
Present across Europe, America and Asia, the AFUN Group is licensed by Curaçao and has obtained an offshore gaming license from the Gambling Commision of the Government of Malta. With over 20 years of experience, the company has recently entered Latin America with one goal in mind: to guarantee the best online experience and provide each user with a personalized gaming experience on a trustworthy platform. It has already shown promising growth on the Brazilian market.
Check out their website with a wide range of games and keep up with the latest updates through their LinkedIn page.
Wazdan
Wazdan leads the way on innovation in casino content development. With a portfolio of over 150 cross-platform casino games, the company promises amplified performance and revenue growth.
The company adopts a partner-centric approach, offering tailored services and products that best align with their clients' growth strategy. Wazdan also aims to stay innovative by constantly expanding its cutting-edge player-engagement suite, while respecting all the requirements of the regulatory regimes, promoting responsible gaming.
The company has been in the market for 10+ years pushing iGaming technology forward, which undoubtedly earns a place for them on our list.
Softswiss
Softswiss offers software for online casinos and bookmaking websites. What makes this company stand out is that their products can be delivered as standalone solutions or combined into a single iGaming Platform.
Softswiss was awarded the Best Online Casino Provider in the Nordics 2022 (B2B) award at the Baltic and Scandinavian Gaming Awards. Beyond its casino platform – an exceptional, scalable, iGaming platform with high-speed of operation and intuitive management – the company's portfolio includes:
Game Aggregator – Bringing together 170+ casino game studios with over 11,000 mobile-friendly games via a single API integration
Softswiss Sportsbook – A unique high-performance platform for sports betting operations
Affilka – Affiliate Management Platform
Jackpot Aggregator – Enabling customized jackpot campaigns
Softswiss Lottery Terminal – An all-in-one lottery system for any land-based operation
With such a wide range of offerings and further services, including anti-fraud support, player retention and content management, the company deserves this spot on the list.
Stakelogic
Best known for its online slots and live casino games, Stakelogic offers a wide selection of casino games and works with over 500 operators in 20+ countries. The company's slogan 'Think Bigger' highlights its commitment to innovation, as the company constantly works to revolutionize the online gaming industry.
Stakelogic creates graphic slots and live casino games that represent the most advanced online games available on the market. Every product is tweaked and tuned to the level of ultimate user experience.
Over the years, the company has collected 7 awards for its outstanding performance. With 10+ live studios, 3 game shows and 250+ unique slots, Stakelogic is changing the way players play.
Apparat Gaming
Apparat Gaming is a relatively new player on the iGaming market, but is already showing promising results. Founded in 2020 by a team of industry veterans, the company is on a mission to develop "slot games with a German accent".
Apparat Gaming develops slots of the highest artistic quality, with German technical standards. The company secured a licence from the Malta Gaming Authority in 2021 and has since become the trusted supplier of online content for operators in Germany and other European markets.
As the last contender on our list, Apparat Gaming delivers on the German stereotype: high-quality products, reliability and commitment. And absolutely no sense of humor. This is iGaming with a German Accent.
Fasten your seatbelts – Pilot from Gamzix is out!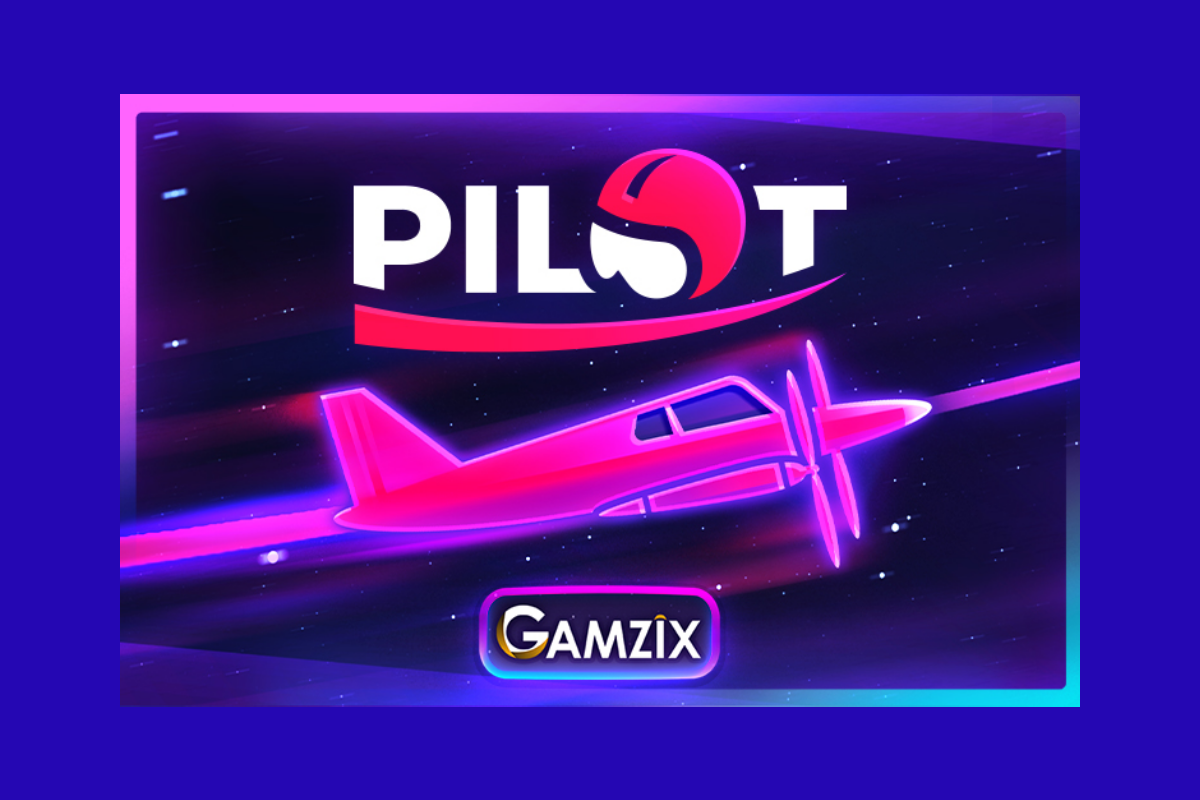 Reading Time:
< 1
minute
Gamzix, igaming development studio, has announced the release of its first crash game "Pilot". This is the 30th game from Gamzix provider. To celebrate this small anniversary was released something as good as video-slot, but different.
There are 3 essential facts of the crash game "Pilot":
– 2.4 Mb weight. It's from 30% to almost 350% lighter than competitors have.
– Different skins. All skins will be under the same game ID, so there is no need to add a new game. Also, there is a plan to add new skins every month and there will be a lot of thematic skins for sport events, holidays etc.
– Pilot is supported via web view (Telegram/Viber/WhatsApp and others).
"First Crash Game in Gamzix portfolio, and we can't be more proud and excited about it. Because every time we do something different, every team-member sees his/her growth in real time. And this is preparing us for the new big jump", – Alexandr Kosogov, CEO at Gamzix.
Enjoyable sounds with imitation of plane take off fulfill every round of the game. There is an ability to change skins for individual casinos, fair play and support for 22 localizations and for all types of currencies (FIAT+Crypto).