How to Bet on Sports for Beginners: 10 Tips to Know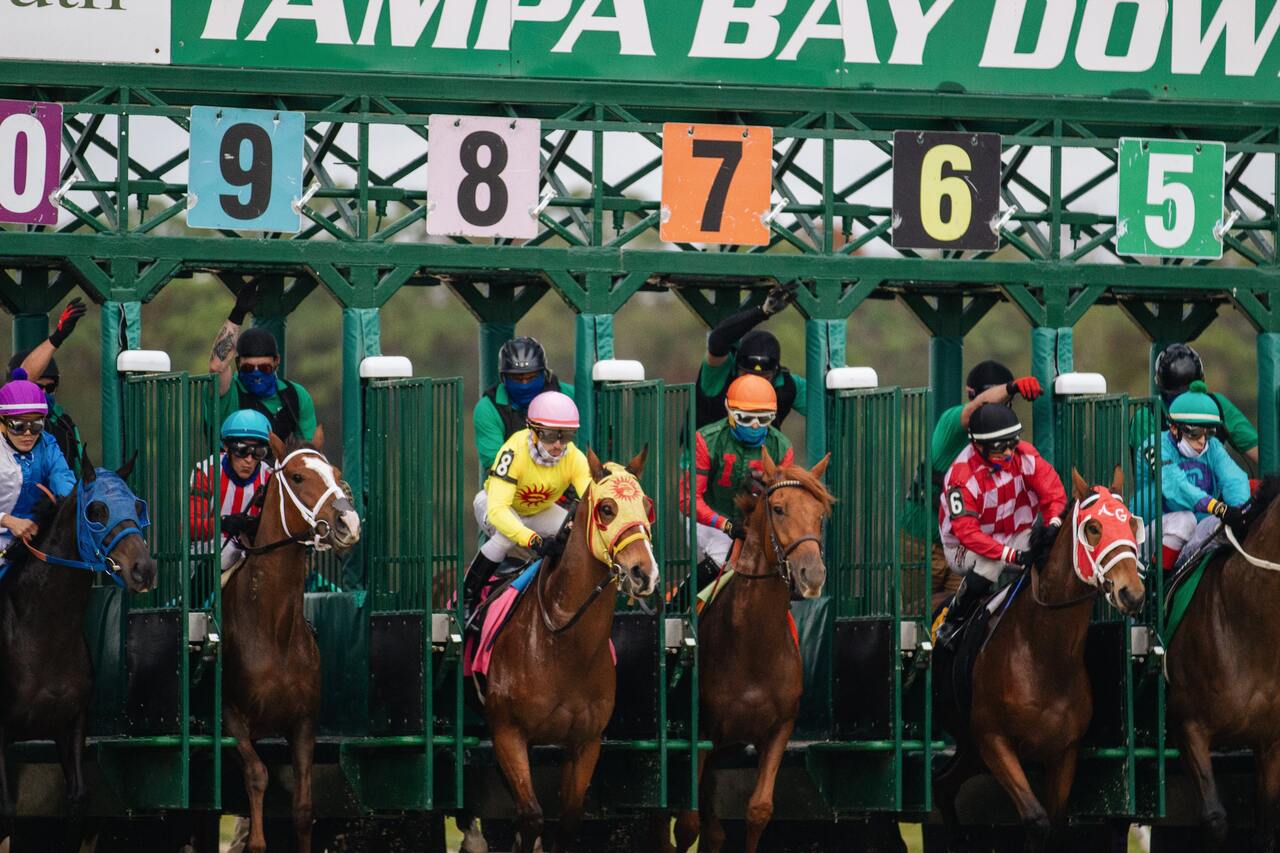 Reading Time:
2
minutes
So, if you're looking to up your betting game as a beginner, there are some things to know. Whilst we generally improve over time as we learn from our mistakes, there are some fundamentals that should know right off the bat:
Take advantage of the offers
You're probably already aware of this one, because it's often what lures in new bettors. But, taking advantage of the best bookie offers will give you a free advantage and it would be nonsensical to not use them. However, take your time to understand their T&Cs, because some have wagering requirements and others do not.
Finding the best bookmaker for you
If you're betting regularly, you need to have a good bookie. This isn't a clear-cut matter of which is best though, so experiment around with what fits your needs. Think about which markets do you want to bet on, what customer service options are available, if you like the website UI, and how the odds compare to the others.
Understanding odds
You need to know how odds work. You'll get better with practice, but at the very least, research about fractional, decimal, and American odds.
Bankroll management
This is the most important tip. Bankroll management is about not just setting yourself deposit limits in the context of timeframes, but never betting X% more than what you have in your account balance.
Research
You need to research before you make bets. Some people like to go off gut feeling and current knowledge, but it doesn't hurt to double-check a team's form before making a bet, for example.
Diversifying your bets
Never place the same bet every week because "at some point it will come in". Placing a variety of betting types in a variety of ways can help you spread your risk and gauge which performs best.
Know when to walk way
Emotions are your biggest threat when betting. Generally, people walk away when winning whilst they gingerly chase losses. But, this makes no sense. If you have a winning streak, why not try and keep it up (within reason, perhaps cutting down on the stake). And if you're having a rough period, take a break, don't angrily try to recoup losses.
Be mindful of the bets you win and lose
It's worth checking your bet history now and then to see how you're doing and what has been working. This is a good way to learn from mistakes but is rarely done by punters. You'll likely discover that those crazy big accumulators haven't been paying off.
Knowing when to cash out
Cashing out is a difficult topic, but one thing we know is the house edge exists in the odds they offer for cashing out – you're losing out on value. It's not a good idea to cash out every time, but now and then is okay if you have good reason to.
Taking breaks
Having a weekend off can not only help you re-evaluate your current strategy but it can also break bad habits. You need to know that you're not relying on betting, and next week you can come back with a fresh mind.
SPOTLIGHT SPORTS GROUP DELIVERS 11 CONTENT HUBS IN 7 DIFFERENT LANGUAGES FOR THE WORLD CUP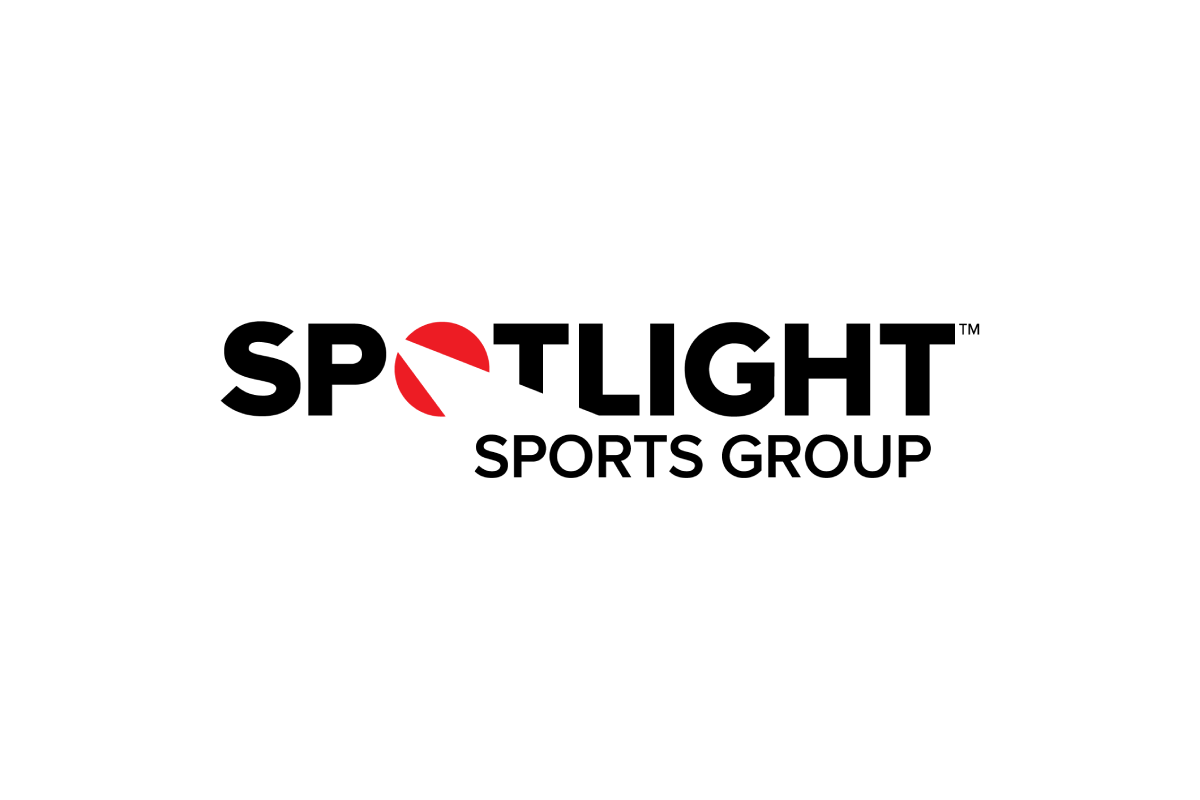 Reading Time:
2
minutes
Spotlight Sports Group (SSG), a world-leading technology, content and media company, has developed 11 individual content hubs in seven different languages to provide its customers with actionable betting insights throughout the World Cup.
In the past year, Spotlight Sports Group has provided a wide range of clients with content hubs seamlessly integrated into an operator sportsbook for a premium content experience for sports bettors.
The success of previous executions has led to the World Cup hubs being in high demand. Spotlight Sports Group is supplying World Cup content hubs to top tier betting operators in multiple languages, including the dynamic sports betting company, BetKing and 888 Holdings' (LSE:888) innovative, cutting edge sportsbook, 888sport. The sites themselves are integrated into the various sportsbooks and come with high engagement and localised content built to inform World Cup bettors throughout the tournament.
Built with live odds integration and add-to-betslip functionality the content hubs ensure a seamless user experience and create a true one-stop shop experience for all sports bettors that visit the websites.
Discussing the ability of the content hubs, Spotlight Sports Group B2B Sales Director, Rob Black said: "We know that sportsbooks want to engage their audiences with top quality content. Unfortunately, the wider technical demands of their businesses often get in the way. Leveraging our ability to produce betting-relevant content in any language and for any sport, coupled with our ability to deliver a technical solution allows our partners to provide their audiences with high quality user experiences at a key time during the World Cup."
Chris Mckenzie, Sportsbook Commercial Director at 888sport said: "For the World Cup we wanted to enhance our product and content for players in the UK and Spain. The ability of Spotlight Sports Group to create content hubs specifically for those audiences allowed us to provide our consumers with rich content that will help provide a truly unique and differentiated experience."
Adim Isiakpona, Chief Operating Officer of BetKing Nigeria said: "As we prepared for the World Cup, we felt it necessary to provide our audience with high-quality and actionable sports betting content to inform their betting decisions. With this objective in mind, we knew that Spotlight Sports Group could deliver the content we wanted to provide our audiences with and deliver it in a timely manner to provide a top tier experience."
Spotlight Sports Group content teams are creating bespoke editorial content to preview groups, key markets and individual games. The clients also retain the ability to upload their own content and to promote offers and banners via the content management system throughout the World Cup.
Everything you need to know ahead of Red Bull Home Ground!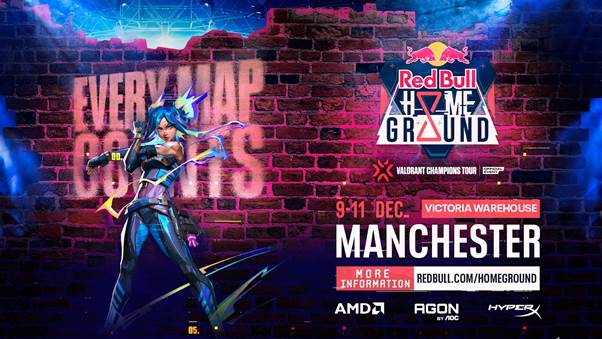 Reading Time:
2
minutes
Red Bull Home Ground, the pro-VALORANT Invitational will see eight of the world's elite teams battle it out at Victoria Warehouse, Manchester to be crowned champions  from December 9th-11th.
Here is all you need to know about Red Bull Home Ground:
An official part of the VALORANT Champions Offseason Tournaments, Red Bull Home Ground is returning to the vibrant city of Manchester for its third iteration and will see eight of the world's elite teams battle it out to be crowned champions from December 9th-11th 2022 in front of a live audience.
For the first time, teams from North America will be eligible to enter and face off against the top EMEA teams. Teams will battle it out over three days of intense gameplay in front of a live audience at Victoria Warehouse in Manchester. The tournament will also be streamed live across Red Bull's Twitch and YouTube channels.
With last year's reigning champion Team Liquid returning to defend their title against Team Vitality, Heretics, FUT Esports and FOKUS Clan, the tournament boasts an impressive roster of competing teams. For the first time Red Bull Home Ground has expanded beyond EMEA to include teams from the Americas, including the likes of 100 Thieves, Cloud9 and KRÜ Esports.
Elevating the tournament, renowned VALORANT host Yinsu Collins returns to Red Bull Home Ground, leading the competition alongside a star-studded line up of broadcasting talent. Providing insight and commentary throughout the tournament, these casters include Mitch "Mitchman" McBride, Tom "Tombizz" Bissmire, Ryan "RyanCentral" Horton, and Adam "Dinko" Hawthorne. Beatriz "kaquka" Alonso and Connor "Sliggy" Blomfield will also be providing insight as the tournament's analysts. An official part of the VALORANT Champions Offseason Tournaments, Red Bull Home Ground will also feature special guest appearances from G2 Gozen.
Schedule & Format
Friday December 9th: Starting at 13:00 GMT, the Red Bull Home Ground Group Stage will see all eight teams compete in three best-of-three matches. Winners of each group advance directly to the semi-finals, with 4th place in each group eliminated from the competition.
Group A

Cloud9
Vitality
KRÜ
FOKUS
Group B

100 Thieves
Team Liquid
FUT Esports
Heretics
Saturday, 10th December: Kicking off at 13:00 GMT the Playoffs will feature two best-of-three Quarter Finals, and the first best-of-three Semi Final.
Sunday, 11th December: The Red Bull Home Ground Finals will begin at 13:00 GMT, starting with the second best-of-three Semi Final before the final two teams will battle it out in a best-of-five Grand Final to determine who will lift the Red Bull Home Ground trophy.
Competing Teams 
Team Liquid
Team Vitality
Cloud9
100 Thieves
FOKUS Clan
FUT Esports
KRÜ Esports
Heretics
Broadcast talent (English speaking)
Friday
Commentators (rotating paris):
Vincent "Zescht" Talmon-Gros
Christian 'Lythi' Körner
Pavlos "ExWarrior" Georgiou
Saturday & Sunday
Stage Host & Interviewer:
Commentators:
Ryan "RyanCentral" Horton
Analyst
Beatriz "kaquka" Alonso
Connor "Sliggy" Blomfield
Where to watch:
The competition will be broadcast live from the O2 Victoria Warehouse on twitch.tv/redbull and youtube.com/redbullgaming. Red Bull will be hosting a watch party for the finals at the Red Bull Gaming Sphere in London on December 11. Red Bull Home Ground is also partnering with Pixel Bar, the video game cocktail bar, to host official Red Bull Home Ground viewing parties on 11th December at both its locations in Manchester and Leeds.
Broadcast
Red Bull Home Ground will be streamed live from Red Bull's Twitch and YouTube channel across the three days.
Check out redbull.com/homeground for more information.
BETER's Setka Cup opens table tennis arena in Poland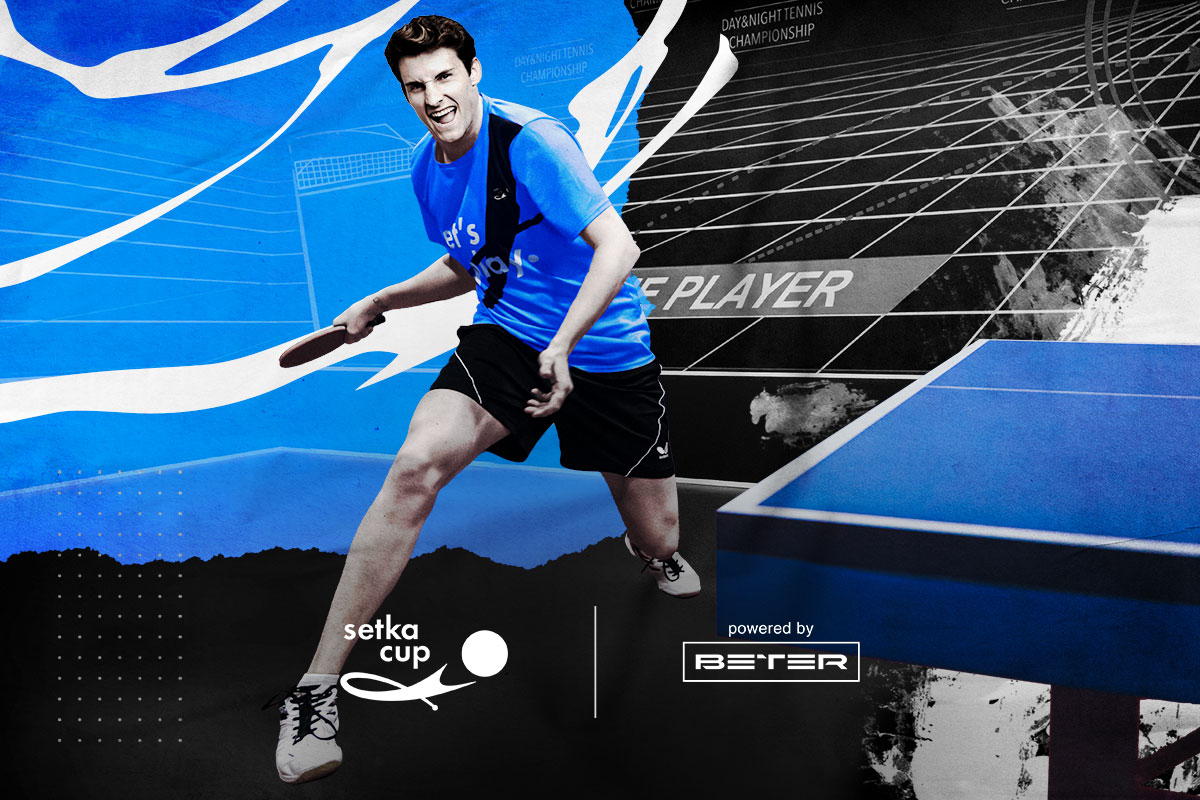 Reading Time:
< 1
minute
Setka Cup, the international table tennis platform, has opened its venue in Gdańsk, Poland. This is the 13th sports arena of the Setka Cup, powered by betting and gaming content provider BETER, and the first launched by the platform in Poland. The opening of Gdańsk sports venue is another step in the Setka Cup's ambitious expansion strategy.
The new table tennis arena will hold one tournament a day. The tournament system consists of round-robin stages in which 6 players compete with each other for prizes. In total, the tournament includes 15 fast matches. Thus, BETER will provide its operator partners with 450+ additional matches every month.
The Setka Cup has already launched sports locations in several European cities, such as Prague and Chisinau, as well as in a range of Ukrainian cities, including Kyiv, Dnipro, Sumy, and Lviv, collaborating with local table tennis federations and associations.
Being powered by BETER, Setka Cup organizes more than 10,000 fast and dynamic table tennis events every month, available via BETER Sports with live streaming, data and odds. Each match lasts around 30 minutes, giving viewers plenty of time to soak up the action and pick the best bets from up to 25 different markets of each event.
Maria Mashchenko, General Manager of BETER Sports, said: "We are thrilled to share news about the Setka Cup's international development. The launch of the new arena will strengthen and expand our tournaments and sports community, which already consists of 800 athletes.
Setka Cup's tournaments comply with the principles and rules of fair play, which are part of BETER's in-house Integrity policy. All events of the Setka Cup maintain a consistently stable margin, fit the high demands of the betting industry, and are designed to meet the needs of next-gen players."