Finding Casino Games To Play This Summer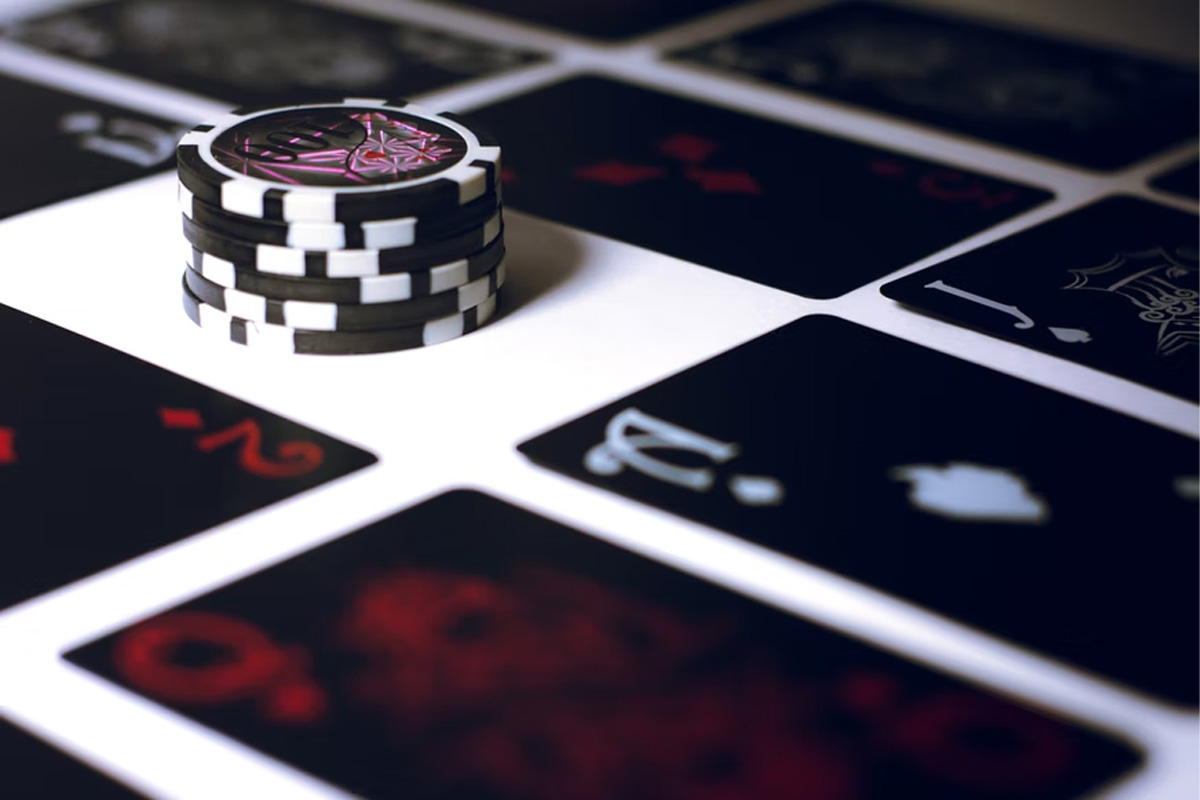 Reading Time:
2
minutes
This summer, you're probably going to spend a lot of time hanging out with friends and playing video games. On top of all this, you might also be searching for the best casino games to play. After all, it's summer: the season of gambling!
If you aren't sure which casino games to try during the warmer months, you've come to the right place. This guide has thrown together a top-five list for you to read through and try out.
Firstly, Is It Worth Playing Casino Games Online?
Recently, you might have seen online casinos being advertised a lot on social media. If you've never played online before, you'll no doubt want to know whether it's worth your time. The short answer is this: if you enjoy gaming or gambling or a combination of the two, online casino games are worth it. Thanks to the level of convenience they afford, many people prefer them over their land-based counterparts; you can play all your favorite casino games from the comfort of your home on your smartphone or computer – simple.
What's more, in summer, the weather will likely be red hot in the United States. When it's like this, you don't want to be stuck inside a sauna-like casino when you could be playing at home on your smartphone instead. As such, it's likely that many casino fans will stick to the online realm during the hottest months, playing their favorite games in online casinos – and they are in abundance! Google is home to hundreds of online casinos, and it's very easy to learn how to play online casino for real money if you use the reputable resources at your disposal.
So, now that this question has been covered, here's the top-five list of casino games you can play both online and in-person at land-based casinos:
1. Roulette
Roulette is the ultimate beginner-friendly game for people alone or in groups. The concept is simple: bet on either red or black and watch the ball spin around to see which color it lands on. Additionally, you can also bet on individual numbers on the roulette table, but the odds are never in your favor when you choose this option. Instead, stick to betting on red or black.
2. Slots
Slot machines are also beginner-friendly, although they're a little more difficult than the roulette table. This is because slot machines require you to spin various reels as you try and get a matching row of symbols.
When playing slots, try and look for machines with 'progressive jackpots.' Progressive jackpots are jackpots that have built up over time due to previous players all losing!
3. Poker
If you want to test your critical thinking and poker face, try a game of poker the next time you visit a casino in the summer. Poker is perfect for those who like a challenge – but be careful, though, as you might end up at a table with other players with lots of experience!
4. Blackjack
Blackjack is a card game that's great for players who don't like the complexity of poker. The aim is to beat the dealer by getting a hand total as close to 21 as possible. Anything above that, and you'll go bust!
5. Craps
Finally, a game you might never have heard of before: craps. It's a popular dice game, and the concept is to roll a number with two dice and then roll that exact number again straight after. It's pretty simple, and you'll usually find that both players and spectators surround the craps tables at casinos!
Pariplay® expands Ignite® program in North America by adding Reloaded Gaming content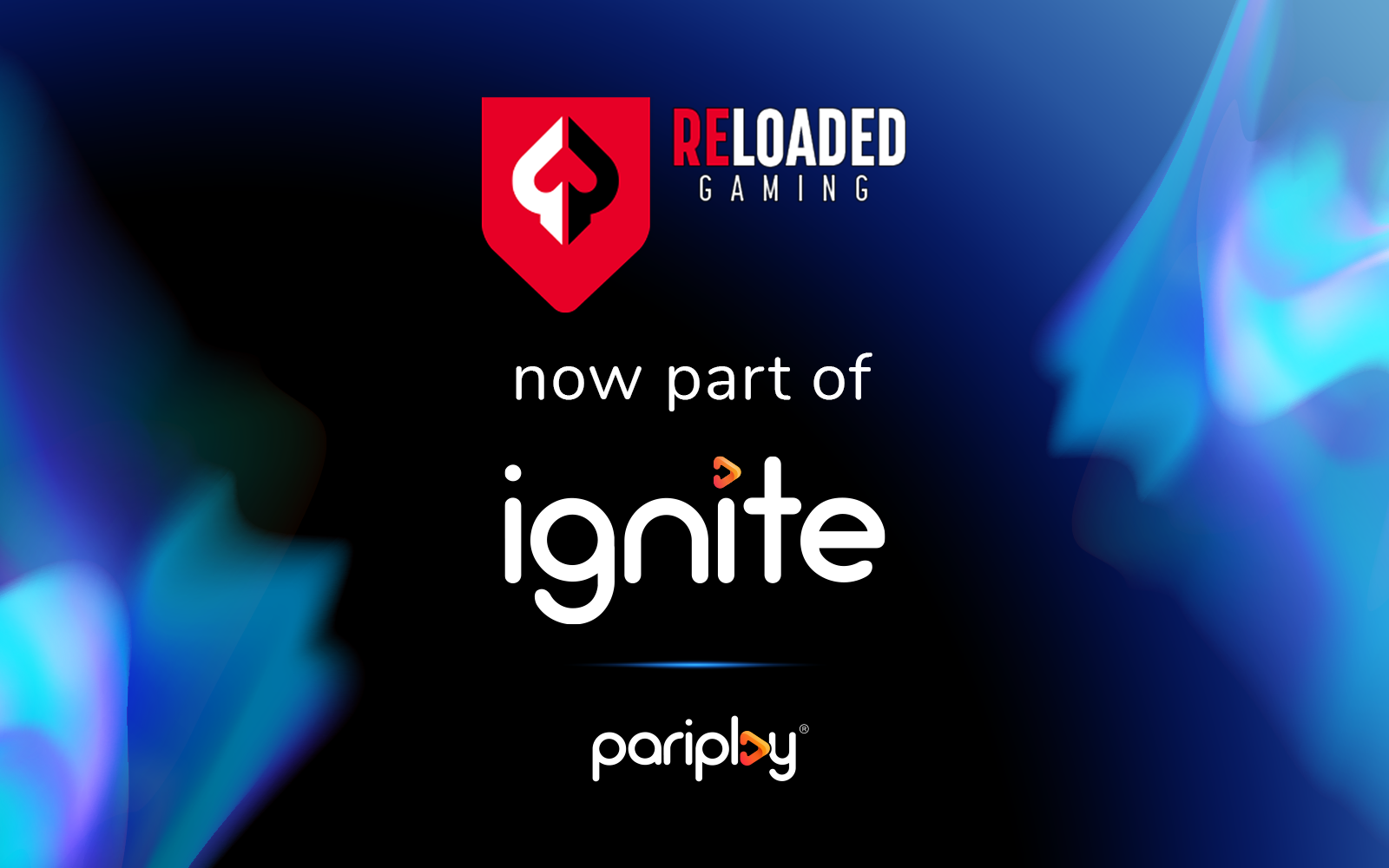 Reading Time:
2
minutes
Exclusive deal provides Fusion® aggregation platform with entertaining and wide-ranging slots offering
NeoGames S.A (Nasdaq: NGMS) subsidiary Pariplay® has signed an exclusive agreement to add Reloaded Gaming as its latest Ignite® partner, as the leading aggregator and content provider continues to build on its unique proposition in the North American market.
Reloaded Gaming's varied games offering will be supplied exclusively in North America, through the new deal, via the aggregator´s Fusion® platform. From classic Vegas-style slots to modern, casual themes, the studio's impressive catalogue will be rolled out to players worldwide, including all five U.S. states Pariplay® is currently licensed in.
The studio will also now be able to create games through Pariplay's turnkey development framework and have a smooth enter in the U.S. market thanks to Pariplay´s compliance services and exclusivity deals for Ignite® Partners. In addition to enhancing speed-to-market, launches will be supported through a complete suite of engagement solutions.
Reloaded Gaming offers entertainment-driven, feature-rich games that have been developed with a mobile-first approach, with a diverse portfolio that is easy to integrate through well-defined APIs. Created by a group of innovative gaming professionals with over 20 years of experience within the online gaming industry, Reloaded Gaming's talented team has a passion for developing highly attractive, top-tier slots.
The addition of Reloaded Gaming to the Ignite® program serves to significantly boost the developer's reach, while also adding to Pariplay's unique content offering. Pariplay recently gained approval to become a supplier in Connecticut, adding to licenses in Pennsylvania, Michigan, West Virginia and New Jersey. In addition, the company is live in Alberta and Ontario, Canada, and will soon be available in five other Canadian provinces.
Ignite® supports all coding languages and allows for games to be built more quickly and with substantially lower costs, empowering game developers to reach global markets.
Callum Harris, Director of Partnership at Pariplay®, said: "As our presence in the United States continues to expand at a rapid rate, we are always on the lookout for games studios that can add a unique element to Pariplay's Ignite® program offering.
"Reloaded Gaming's wide-ranging slots catalogue contains every element that a player could wish for, from land-based classics to more modern feature-rich titles that have been proven to be successful in markets worldwide. It is fantastic to have signed Reloaded as an Ignite® partner on an exclusive basis and we look forward to entertaining players right across the US as we continue to grow together."
Robert Skogh, CEO at Reloaded Gaming, said: "The Ignite® program provides us with a great opportunity to get our games in front of players across the United States, through Pariplay®'s partnerships with a host of leading operators.
"We are excited to see how our dedicated approach in delivering entertaining mobile-first slots content resonates with players across regulated states. I am certain this unique deal will help to accelerate our growth significantly."
Gaming Americas Weekly Roundup – November 21-27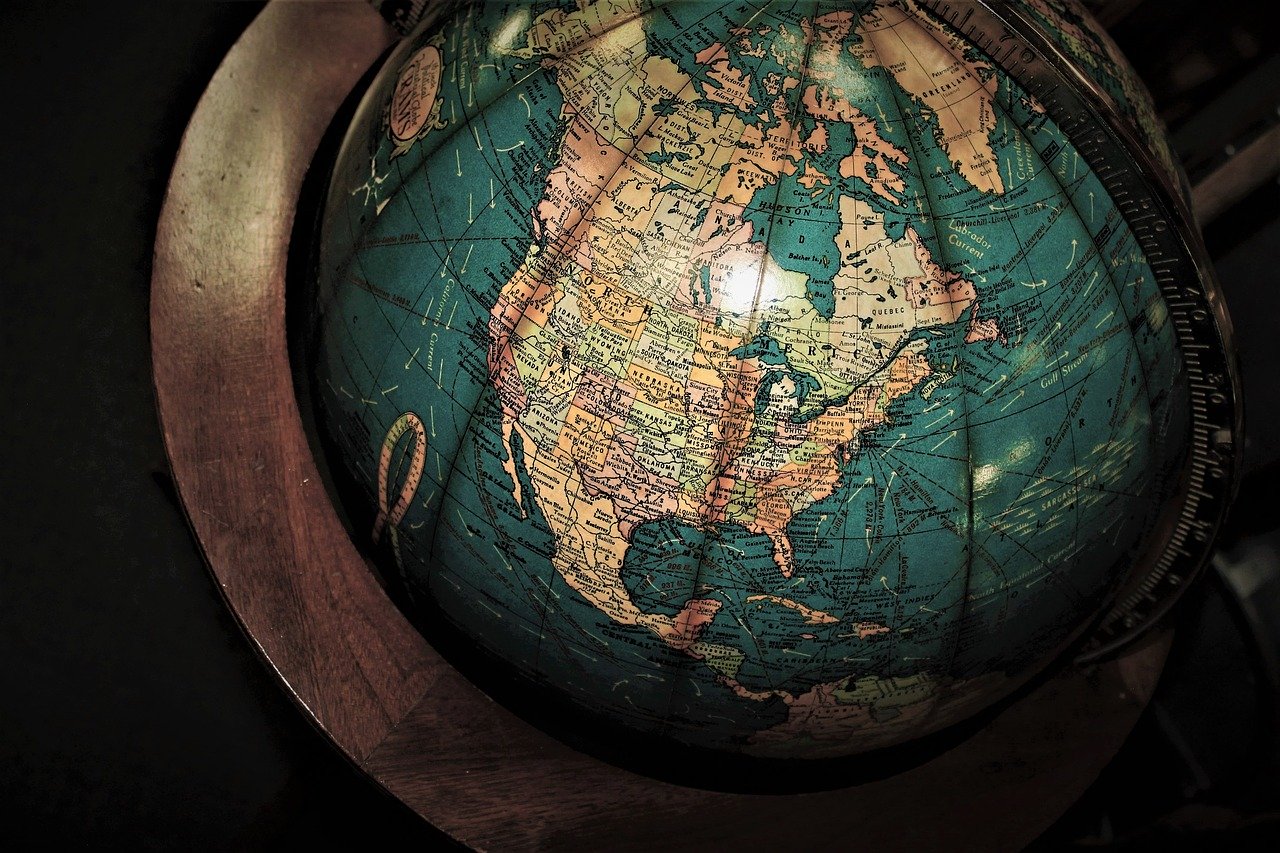 Reading Time:
2
minutes
Welcome to our weekly roundup of American gambling news again! Here, we are going through the weekly highlights of the American gambling industry which include the latest news and new partnerships. Read on and get updated.
Latest News
Evolution's Lightning Roulette U.S. has been named Gaming Product of the Year at the American Gambling Awards 2022. The American Gambling Awards are produced by Gambling.com Group Limited, a leading provider of player acquisition services for the regulated global online gambling industry.
Kambi, the world's trusted sports betting partner, has been crowned Platform Provider of the Year at the 2022 American Gambling Awards which recognises the leading companies in the US online sports betting and gaming market.
Sightline Payments was chosen as the Payment Provider of the Year at Gambling.com's 2022 edition of the American Gambling Awards. Sightline's Play+ solution allows customers to instantly transfer funds from a wagering account into their Play+ account. As operators invest more heavily in live betting, judges cited that Sightline has given operators the ability to offer its customers both fast withdrawals and low cost of redeposits via Sightline's proprietary SPAN Network.
RSI's sportsbook BetRivers commenced its activities in Maryland. Bettors across the state were able to deposit funds and place bets during a controlled demonstration that took place on November 21 from 2 pm to 10 pm. BetRivers became fully live with online wagering activities on Wednesday, November 23.
Partnerships
We Are Technology Group, in collaboration with Inside the Pocket, announced a brand new partnership with legendary Brazilian operator – PixBet and its parent company PixStar. Built by Brazilians for Brazilians, pixbet.com has become a household name in the Brazilian world of iGaming and betting. We Are Technology Group will supply two top services to PixBet, their outstanding video product to pixbet.tv and their thrilling Fantasy League products to F2P site pixjogos.com.
AGON by AOC, a leader in gaming monitors and peripherals, announced its new two-year brand sponsorship with Esports Arena LLC. AOC will outfit and sell product inside Esports Arena locations within 18 Walmart stores nationwide starting November 2022. Through the end of 2023, 50 stores are expected to be added to its roster.
Vanta has partnered with Ultimate Gaming Championship (UGC). With Vanta as the official coaching partner of the UGC, the two organisations will work closely to provide coaching and development opportunities to organisations and gamers competing on UGC's platform.
Appointments
Affinity Interactive announced the appointment of Andrei Scrivens as Chief Executive Officer, effective January 1, 2023. Mr. Scrivens has served as AI's Chief Financial Officer since 2019 and succeeds Mary Beth Higgins, who is retiring after a distinguished 25-year career in gaming. Higgins will stay on in an advisory role through June 2023 to help ensure a smooth transition.
ClutchBet has appointed Joshua Auriemma as its new Vice President of Engineering. An industry-leader in building and scaling sportsbooks, Josh joins Clutchbet from Penn Interactive, the online subsidiary of Penn Entertainment.
Great Canadian Entertainment has announced that Anthony 'Tony' Rodio, Chief Executive Officer, is retiring as CEO and director and the Board of Directors has appointed Matthew Anfinson, previously the Company's Chief Operating Officer, to succeed Rodio as CEO. Great Canadian has also appointed Jordan Banks, a highly respected Canadian business leader as its first Executive Chairperson.
BetMGM Supports New Research Initiative on the Impact of Advertising on Problem Gambling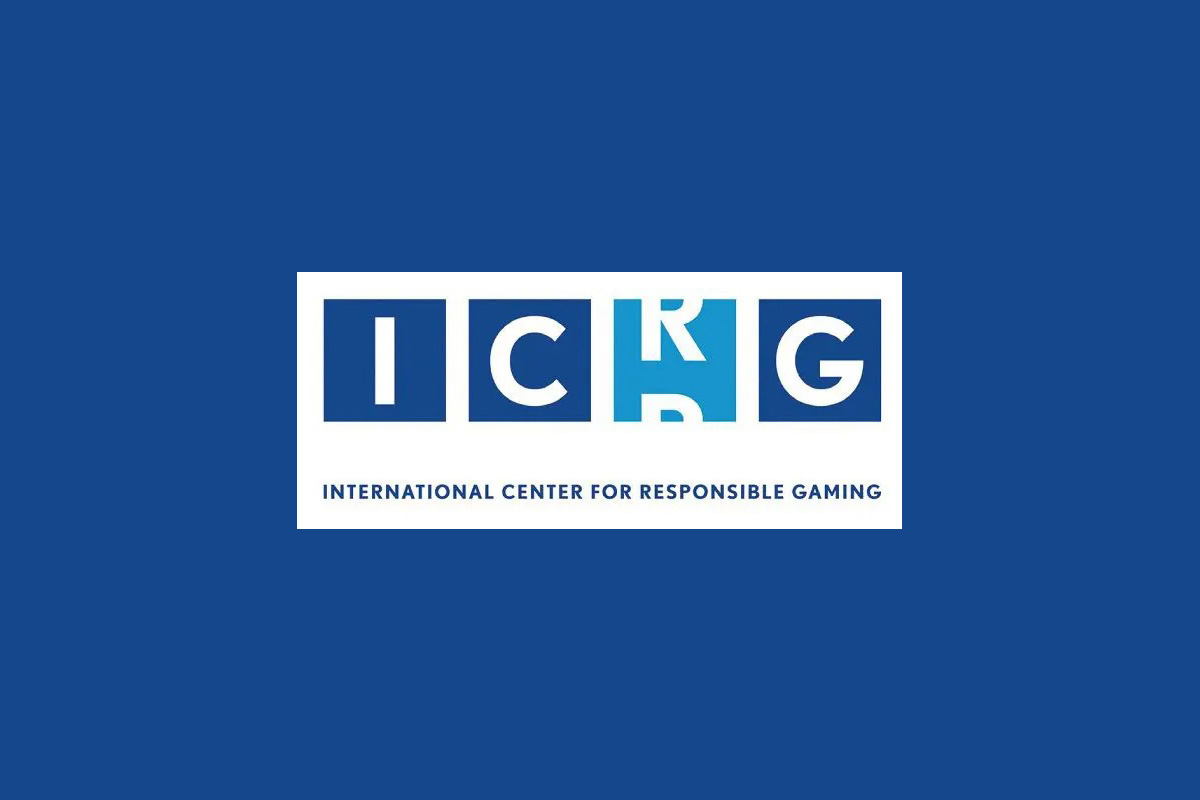 Reading Time:
< 1
minute
The International Center for Responsible Gaming (ICRG) announced that it has received a $180,000 grant from BetMGM, a leading sports betting and iGaming company, in support of the organisation's research and education on responsible gambling and the impact advertising has on problem gambling.
"We are pleased to accept this historic contribution from BetMGM. Findings from this evidence-based research study will allow us to better identify potential risks and guide best-practices for the gaming industry. We commend BetMGM for partnering with us to better inform the public, operators, regulators, legislators and the media," Arthur Paikowsky, President of the ICRG, said.
"Investment into research around responsible gaming is key to our continued education and commitment to providing best-in-class experiences and programs, as well as to ensuring a sustainable industry. This groundbreaking research will not only provide valuable learnings to BetMGM but will also serve as a guide for the industry and key stakeholders," Richard Taylor, Senior Manager of Responsible Gaming, said.