SPORTRADAR LAUNCHES VIRTUAL NBA, GROWING PORTFOLIO OF OFFERINGS FOR BETTING OPERATORS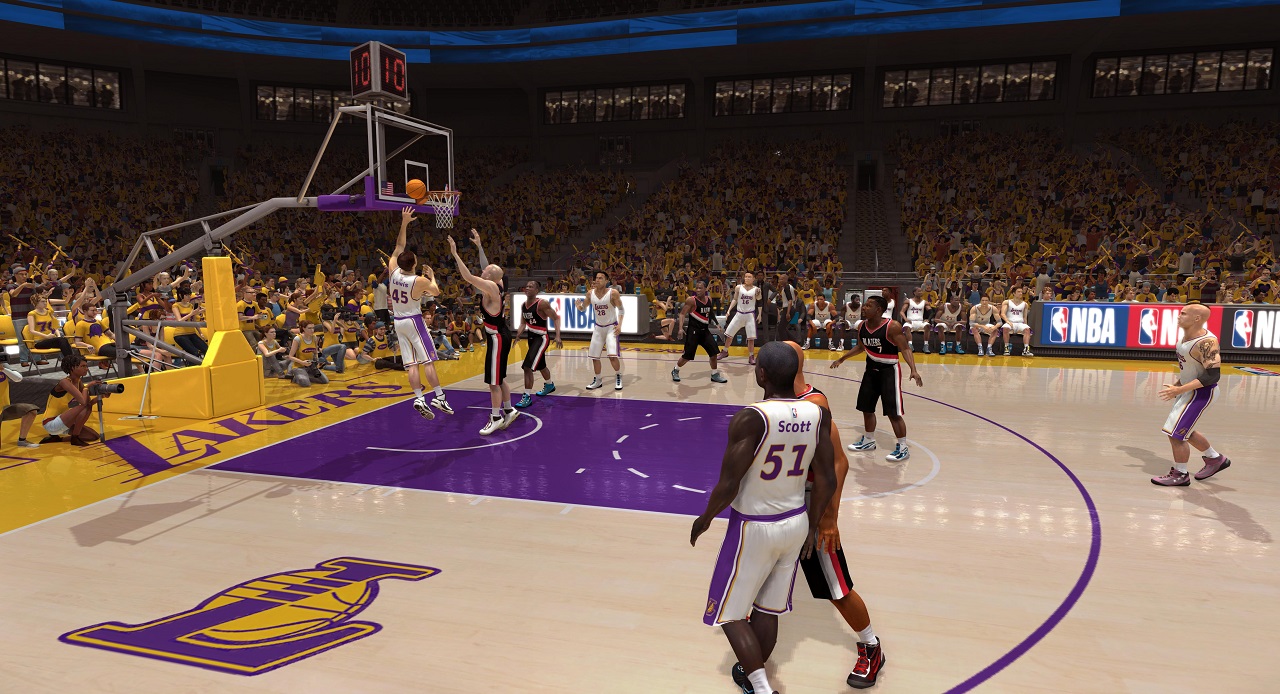 Reading Time:
2
minutes
Powered by the Latest AI and Machine Learning Technologies, Virtual NBA to Provide Operators with 3,000 More Engagement Opportunities Per Day
Sportradar, as part of its multiyear partnership with the NBA, today launched Virtual NBA, a computer-generated betting solution that uses the latest artificial intelligence and machine learning technologies to enable gaming operators to increase engagement with the world's estimated 2.2 billion basketball fans.
The addition of Virtual NBA provides operators with 3,000 games per day, with each contest featuring 12 betting markets. Eight games are available to watch at any one time, meaning gaming operators can offer their customers significant choice and create multiple engagement opportunities. Using actual NBA data to simulate a 'real game' basketball experience, the solution is available to gaming operators globally in jurisdictions licenced for virtual sports betting.
Frank Wenzig, Managing Director, Gaming at Sportradar said: "Virtual sports betting is growing in popularity with more than 200 million betting tickets accepted across Sportradar's portfolio of virtual betting products so far this year. Through the introduction of Virtual NBA, featuring the names and logos of NBA teams, Sportradar is providing operators with dynamic new basketball content to drive engagement with the sport and provide fans with access to NBA betting markets, even in the off season."
Virtual NBA leverages the full power of Sportradar's historic database, with a team of engineers having processed millions of data points from previously played NBA contests to generate 480,000 unique, 'real game' basketball simulations resulting in unparalleled realism that puts fans at the heart of the virtual action.
The fan experience is further enhanced by the high-quality game presentation, where hyper-realistic images have been generated through the latest motion capture technology using hundreds of cameras and sensors. Data points from half-a-million games and events, including player positioning and movement, have then been analysed using artificial intelligence and integrated to create the dynamic moves and shots featured in the Virtual NBA product.
Virtual NBA is available to gaming operators via Sportradar's eWallet Remote Game Server, or via the Betradar Unified Odds Feed, allowing for straightforward integration into a client's current operations.  It follows Virtual Baseball In-Play featuring Major League Baseball (MLB) and Virtual Sports Bundesliga, as well as the recently announced Virtual Cricket In-Play within Sportradar's portfolio of virtual sports offerings.
Opera GX, the Browser for Gamers, Surpasses 25 Million Monthly Active Users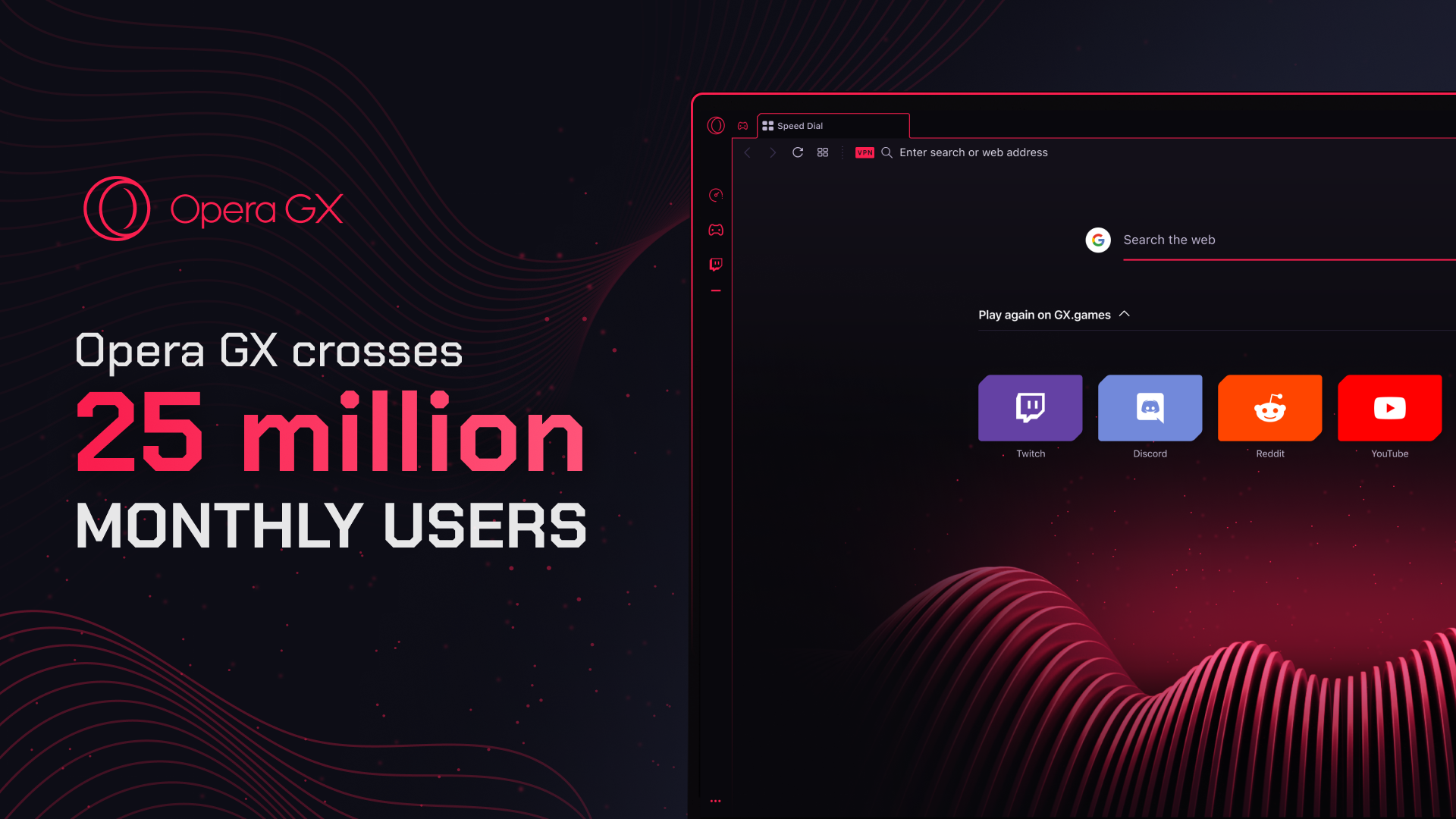 Reading Time:
< 1
minutes
Opera GX, the browser for gamers, today announced that its number of monthly active users (MAU) has surpassed 25 million across desktop and mobile devices. This milestone highlights Opera GX's increasing adoption within the gaming community and its integral position within gaming culture.
"We are thrilled to announce this remarkable achievement of 25 million monthly active users, as Opera GX continues to prove its commitment to enhancing the browsing experience for gamers worldwide. With a passion for innovation and dedication to the gaming community, we look forward to sharing what the future holds," said Krystian Kolondra, Executive Vice President of Browsers and Gaming at Opera.
Since 2019, Opera GX has been dedicated to delivering a distinct browsing experience for gamers. Its aim was to address the challenge posed by resource-intensive browsers during gaming sessions while simultaneously offering a unique aesthetic and enhanced customizability that aligns perfectly with gamers' preferences. Today, Opera GX is at the forefront of innovative browsers, providing dynamic features like Aria, a free, cutting-edge generative AI service, solidifying it as a staple in the gaming environment.
Seizing the moment, Opera GX has taken advantage of its strong technology and platform capabilities to provide gamers with useful and entertaining tools, uniting a global community of passionate gamers and giving users a new and exciting way to browse the internet.
BetConstruct introduces a New Application – iGaming Bot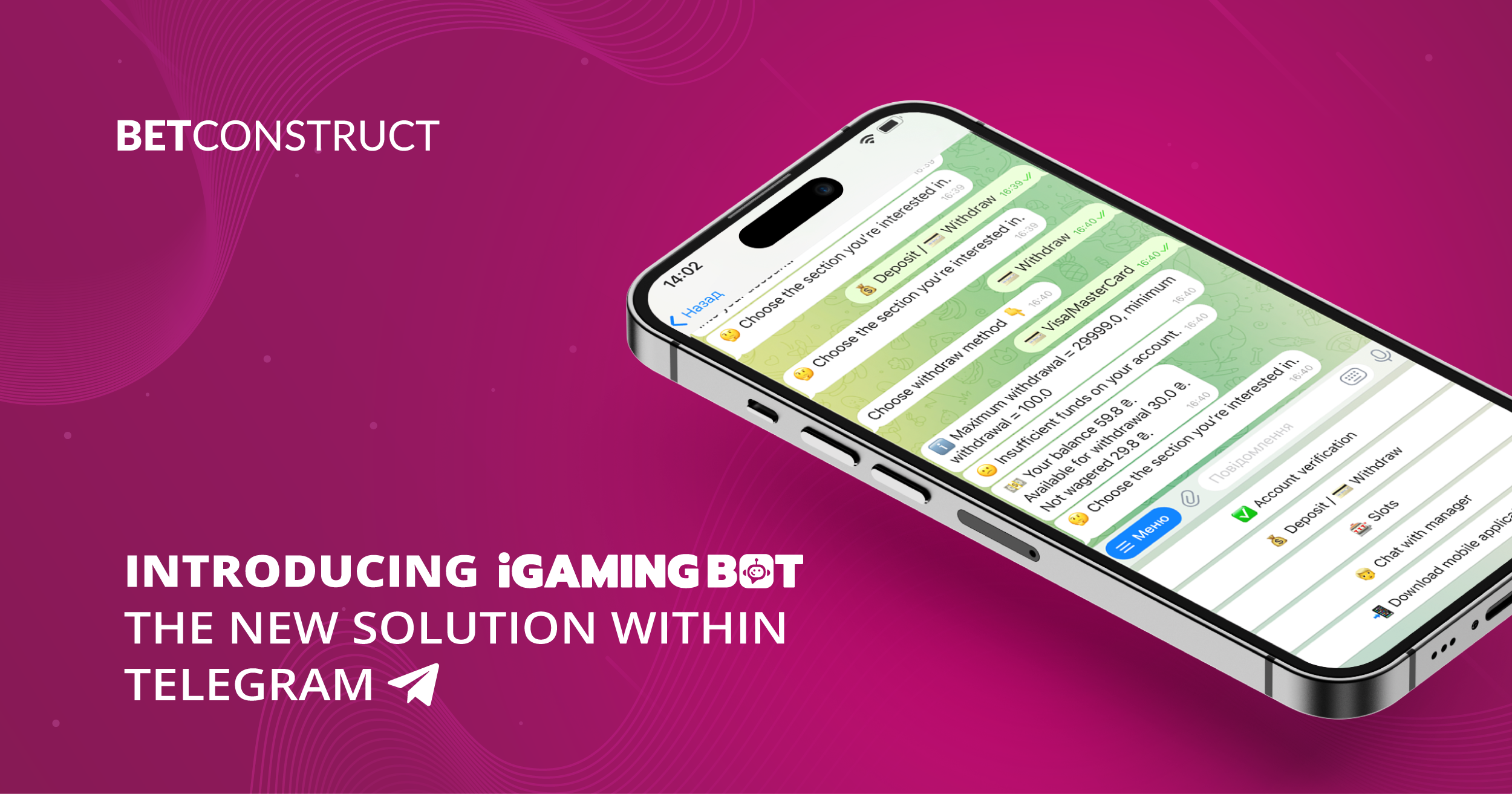 Reading Time:
< 1
minutes
BetConstruct, a leading technology and service provider, launches its new product, iGaming Bot, an application tailored to operate within Telegram.
With iGaming Bot, BetConstruct partners and operators can integrate popular iGaming functions directly into Telegram, providing a streamlined and accessible gaming experience that complements traditional website and mobile application offerings.
The new product includes a diverse range of exciting features and services directly through the Telegram app, opening access to a vast selection of thrilling slot games in a single platform. Additionally, iGaming Bot offers a hassle-free experience, with seamless deposits and withdrawals, account and payment method verification, as well as 24/7 live support.
This is a unique opportunity for iGaming businesses to stay ahead of the competition, combining convenience and entertainment in a single platform.
UK Gaming Industry to Benefit from Launch of the UK's First Network of Advanced Media Production Studios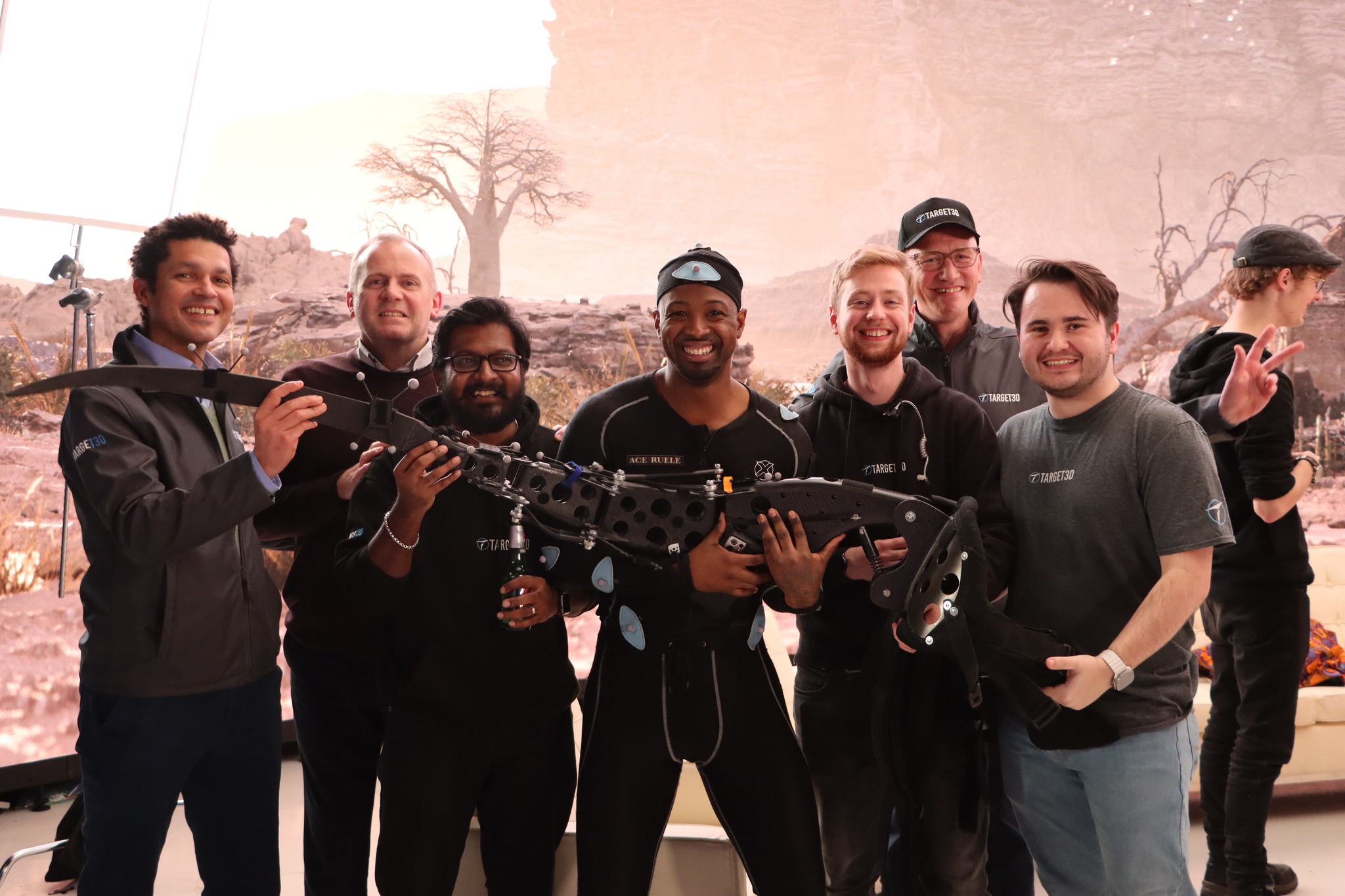 Reading Time:
3
minutes
Digital Catapult, the UK authority on advanced digital technology has joined forces with Target3D to launch the UK's first network of Advanced Media Production studios. The groundbreaking initiative will revolutionise the media and entertainment industries, and will 'amp up' digital entertainment by democratising access to cutting-edge screen production technologies.
Drawing on Digital Catapult's decade's worth of experience supporting the creative industries and Target3D's wealth of expertise in mocap for video-games, cinematics and immersive experiences for household names, the collaboration will ensure that high calibre media content can be produced at scale. Motion capture, virtual production, 5G private networks, XR equipment and photogrammetry – the creation of 3D models based on photographs, are some of the groundbreaking new technologies that the studio network will leverage to meet global demand for compelling content.
The new studio network, linking London and the North East, will offer unparalleled opportunities for creativity, innovation, and collaboration across various media formats, including music videos, video games, films, TV shows, and immersive content. With access to LED screens, graphics processing  (GPU) and rendering compute power, 360 live-action filming facilities, photogrammetry, and 4D videogrammetry stages, the launch of the Advanced Media Production studios marks a new era of entertainment and media production in the UK.
The innovative new project will push the boundaries of storytelling and visual communication whilst also supporting emerging British talent in the virtual production space. Digital Catapult and Target3D's collaboration has already established partnerships with leading educational institutions such as ScreenSkills, Goldsmiths University of London, Guildhall School of Music and Drama and Gateshead College, to support local talent and local communities, as well as accelerating research and innovation.
By leveraging cutting-edge technology and a pioneering connected network, the Advanced Media Production studios offer a comprehensive suite of capabilities, allowing creators to bring their visions to life with unprecedented precision and creativity.  Utilising a sophisticated private 5G network, the UK's first interconnected 5G-enabled studio provides a permanent facility that will enable different types of media content to be created at the same time, empowering remote content direction, fostering national and international collaboration, and improving efficiencies during the production process.
The Dock Street studio features two volumes spaces, facilitating motion capture of up to ten performers at a time. This includes full-body, finger, and facial expression capture, as well as intricate performance sequencing to enhance media production, with use-cases ranging from virtual and augmented reality applications, visual effects, and animation. The crown jewel of AMP at PROTO in Gateshead is a curved LED screen which provides seamless and crystal-clear visuals on a large 8×3.5m LED volume. The same type of technology also used in global productions such as Disney's The Mandalorian, to be accessible to North East businesses. The network of studios adds to the 20 facilities that Digital Catapult already has across the UK, leveraging emerging technologies to drive economic growth and solve industrial challenges.
Jeremy Silver, CEO of Digital Catapult said: "For the last decade, Digital Catapult has been a pioneer of investment in digital entertainment, concentrating our efforts on the UK's creative industries, and strengthening the relationship between technology and the arts. We are thrilled to unveil the UK's first network of Advanced Media Production studios in collaboration with Target3D.
"Through our concerted efforts including years of direct industry engagement and the support of InnovateUK, Digital Catapult has built the case for new public investments such as the AHRC's  CoSTAR programme to secure funding, to further advance the success of the UK's creative industries at scale. Our vision is to continue to push at the boundaries, ahead of mainstream adoption and thus ensure that UK expertise leads the world in a new era of entertainment that combines sustainability and creativity, and redefines how media is produced, shared, and experienced."
Allan Rankin, Managing Director of Target3D has commented: "A new dawn in Advanced Media Production, where the ever closer merger of the digital and the real world, means new exciting outputs, from new techniques and skills, for ever expanding mediums and discerning consumers of content. How to make better, make faster, make smarter, make with lower impact is a continuous puzzle to be solved.
"The Target3D team, operating out of the AMP Dock Street studio, has already worked on productions featuring world-famous artists in the production of cutting-edge media content, as well as playing a pivotal role in video-game development, cinematics and immersive experiences for the likes of Sky Sports. By leveraging the latest in Advanced Media Production technologies we can go some way to answering these difficult questions through the ability to apply ourselves in the AMP facilities. From real world work to Research & Development we are able to offer the UK the very best in class in workflows and hardware."
The Advanced Media Production network is now available for businesses and educational institutions to harness the power of technology and creativity to entertain, inform, and inspire audiences while reimagining the possibilities of storytelling and visual communication. This transformative venture from Digital Catapult and Target3D is poised to shape the future of media production and further elevate the UK's status as a global leader in entertainment innovation.
Those interested in booking the facilities, R&D collaboration or becoming part of the Advanced Media Production Studio network, should visit this website.