Technologies That Will Change the iGaming Industry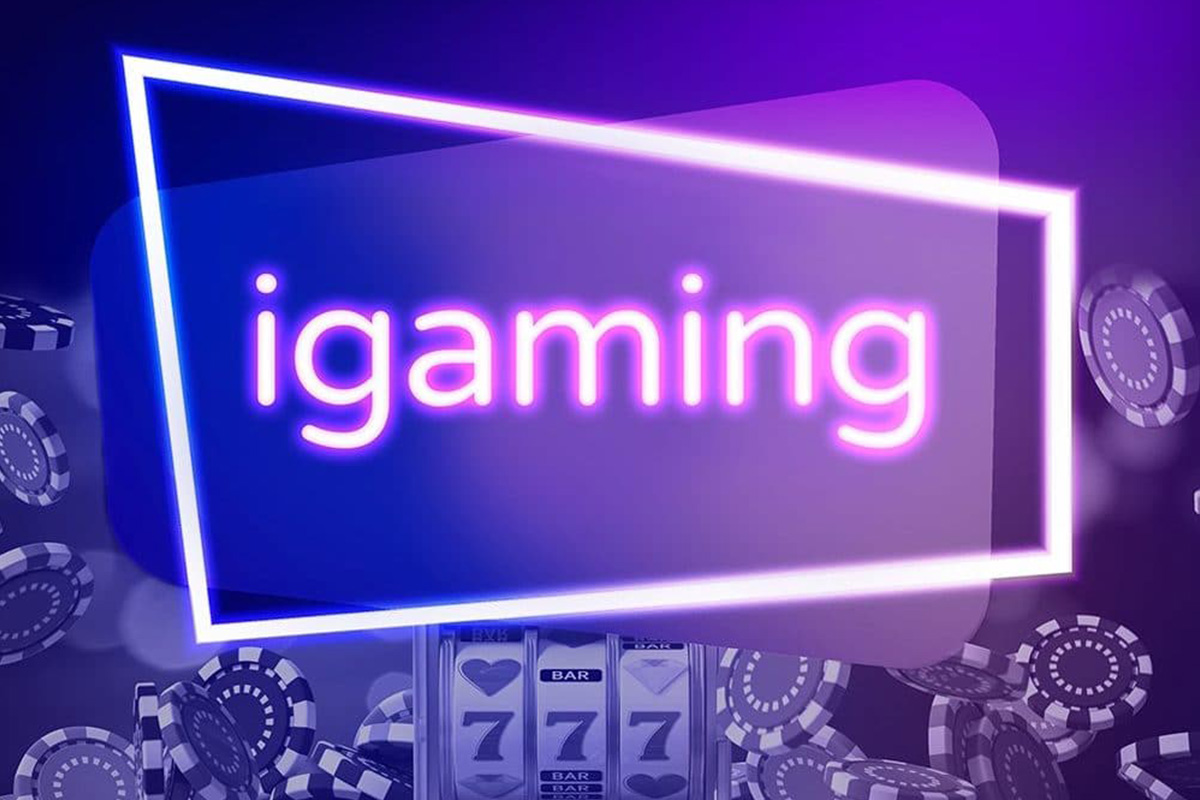 Reading Time:
4
minutes
The online gambling market continues to grow steadily. According to European Gaming, the size of the global casino market was estimated at almost $546 billion in 2021. The CAGR over the forecast period is expected to be 5.79%, reaching almost $765 billion by 2027. But industry growth is measured in more than just dollars and cents; you can also see the vitality of iGaming in the introduction of new technologies. Dmytro Taran, COO of Slotegrator, gives a rundown of what technologies are already in use and which ones could radically change the industry in the near future.
Blockchain Technologies
Cryptocurrencies and blockchain technologies have had an exceptional impact on the evolution of the iGaming industry. There's no denying the growing popularity of bitcoin casinos. Supporting cryptocurrency payments on gambling platforms opens up new advantages: no personal data is needed, the amount of payments is not limited and transactions are carried out without commissions and intermediaries, which guarantees fast deposits and payouts. It comes as no surprise that sites like joystickgames.com have embraced blockchain.
While fiat currencies are supported by the state that issues them, cryptocurrencies are backed by a decentralised registry that tracks every transaction, which is distributed over a large database with a million copies. This has several implications: first, anyone with access to the network can verify the transaction, and second, the history of bitcoin cannot be faked; any attempt to falsify a block will affect every block in the network.
Decentralised public records are characterised by security and transparency, which is especially appreciated by privacy-conscious players. And a significant advantage for operators is protection against chargebacks, which are impossible with cryptocurrencies.
Blockchain technologies can also be used to record transactions between the user and the casino — all bets, deposit amounts and payouts on winnings are recorded in encrypted form. General statistics on payout percentage is displayed for each game. Thus, gambling platforms can prove that players really receive the payout percentage declared by the providers. There are not many casinos with blockchain reporting on the global online gambling market, but this mechanic is gaining momentum and will scale as a trend in the near future.
PWA Features
Recently, online casinos are increasingly using Progressive Web Applications, browser-based applications that have become an alternative to native mobile applications. PWAs are launched as a regular web page of a gambling site; i.e., a player can install the application he is interested in directly via Chrome or Safari, without using online stores. By clicking the "Add to home screen" button, an Android user can add the casino to their mobile phone. For IOS devices, one more quick additional step is needed.
PWA technology has three key features:
Speed: progressive loading of games, fast scrolling and smooth animations provide a good user experience.
Reliability: PWA download speed does not change depending on the quality of the connection.
Engagement: Engage users with push notifications, home screen icons and full screen mode.
"Given the growing popularity of mobile applications and the desire of the user to get the result at the lowest cost — and with PWA the player can enjoy their favorite games on their mobile phone by simply pressing the download button — it can be said that the tool works effectively to attract new users and retain existing ones," Dmitro Taran said.
Big Data in iGaming
Sifting through mountains of data is as difficult as it is important, but there are a number of concrete benefits to sorting data. Online casinos use Big Data technology for a few different purposes:
Personalisation. With each visit to the gambling site, players provide more and more information about themselves. Activity tracking using Big Data technologies allows you to find out user interests. Operators use these data to set their strategies, thereby increasing the overall efficiency of the business.
The fight against fraud. Unscrupulous players and organisations can use VPNs and other tools to abuse bonuses. New methods for analysing the behaviour of players and their patterns help to identify cheaters.
Combat problem gambling. In order to preserve the reputation of the industry, its participants pay significant attention to the safety of end users. Data analysis is used to prevent problem gambling. Certain behavioural characteristics of players may indicate the development of addiction. By setting up the alert system, the operator can identify and correct the problem before it occurs.
Data-driven KPIs. In the iGaming industry, various metrics are used to evaluate business performance — some of these include gross gaming revenue (GGR), net gaming revenue (NGR), average revenue per user (ARPU), first-time depositors (FTDs) and churn rate (CR). Continuous analysis of these indicators across different time periods allows the operator to identify shortcomings and make informed decisions about how to correct them.
Customer relationship management (CRM) systems allow you to competently manage data. The CRM system included in the functionality of the new platform from Slotegrator is equipped with reporting tools that make it possible to track user behaviour and, based on this analysis, target certain player segments, which helps the operator improve player retention.
VR/AR Technologies
The use of VR/AR technologies in gambling has not yet become as widespread as in some other industries. Nevertheless, the potential of virtual reality in gambling is huge, and some brands have already launched casinos in the metaverses. Interested participants in the iGaming market expect that in the near future, leading game content developers will develop products specifically tailored for VR/AR experiences.
Sportradar Wins Major Bid for ATP Rights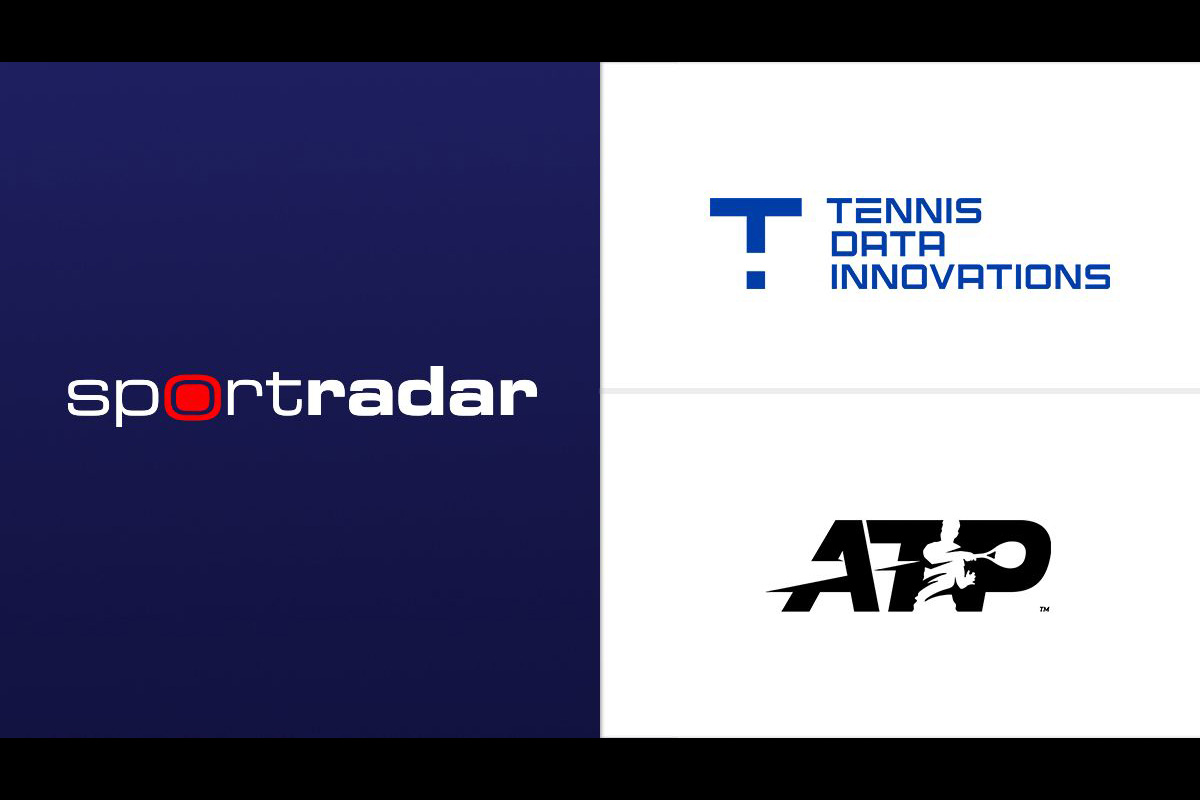 Reading Time:
2
minutes
Sportradar has been selected as the successful bidder for the global ATP data and betting streaming rights starting 2024. It follows an extensive RFP process led by Tennis Data Innovations (TDI).
Sportradar is a world leading sports technology company, providing immersive experiences for sports fans and bettors worldwide. The company has been a supplier of official ATP Tour and Challenger Tour secondary data feeds since the start of 2022 and boasts a roster of partnerships spanning professional sports.
The RFP process was initiated by TDI in January 2023 and saw five bidders submit detailed proposals across multiple rounds, for a six-year rights cycle beginning in 2024. The process took to market rights that have grown significantly in value over more than a decade. The process followed the setup in 2020 of TDI as a specialist joint venture vehicle of ATP and ATP Media to oversee innovation, development and commercial management of all data and betting streaming products for the ATP Tour and ATP Challenger Tour.
Sportradar's commitment to product innovation for the downstream market and unrivalled development in advanced technologies such as computer vision and AI, in addition to its industry leading integrity services, were key considerations in the selection process.
David Lampitt, CEO of TDI, said: "We are grateful to all the bidders who showed such commitment to our content throughout the selection process. Sportradar has been chosen as the best partner to deliver against our growth ambitions due to their combination of product capabilities, global reach and an innovative commercial model that preserved our ability to share in the continued growth of this market.
"Since the establishment of TDI, our mission has been clear – to create the most engaging data & streaming products and services for existing tennis fans and bring new fans to the game. If we get this right, we will deliver great returns for the sport. The competitive nature of this process, as well as the compelling successful bid from Sportradar, reflects the incredible value of ATP content. We look forward to forging a successful partnership together."
Carsten Koerl, CEO of Sportradar, said: "We are delighted that TDI has selected Sportradar as the successful bidder to support the enormous growth of the sport of tennis. The capabilities and global scale of our offerings will provide betting operators innovative, best-in-class products and tech savvy tennis fans a richer, more immersive experience that only Sportradar can deliver. Our expertise in developing advanced technologies, including computer vision and AI which create advanced analytics and data visualization, will drive new, compelling ways for fans to engage with tennis, while also safeguarding and upholding its integrity."
TDI and Sportradar will now work to agree and finalise contractual terms in preparation for the new rights cycle, starting from January 1, 2024.
Sports Betting Global Market Report 2023: Rapid Growth of the eSports Sector Presents Opportunities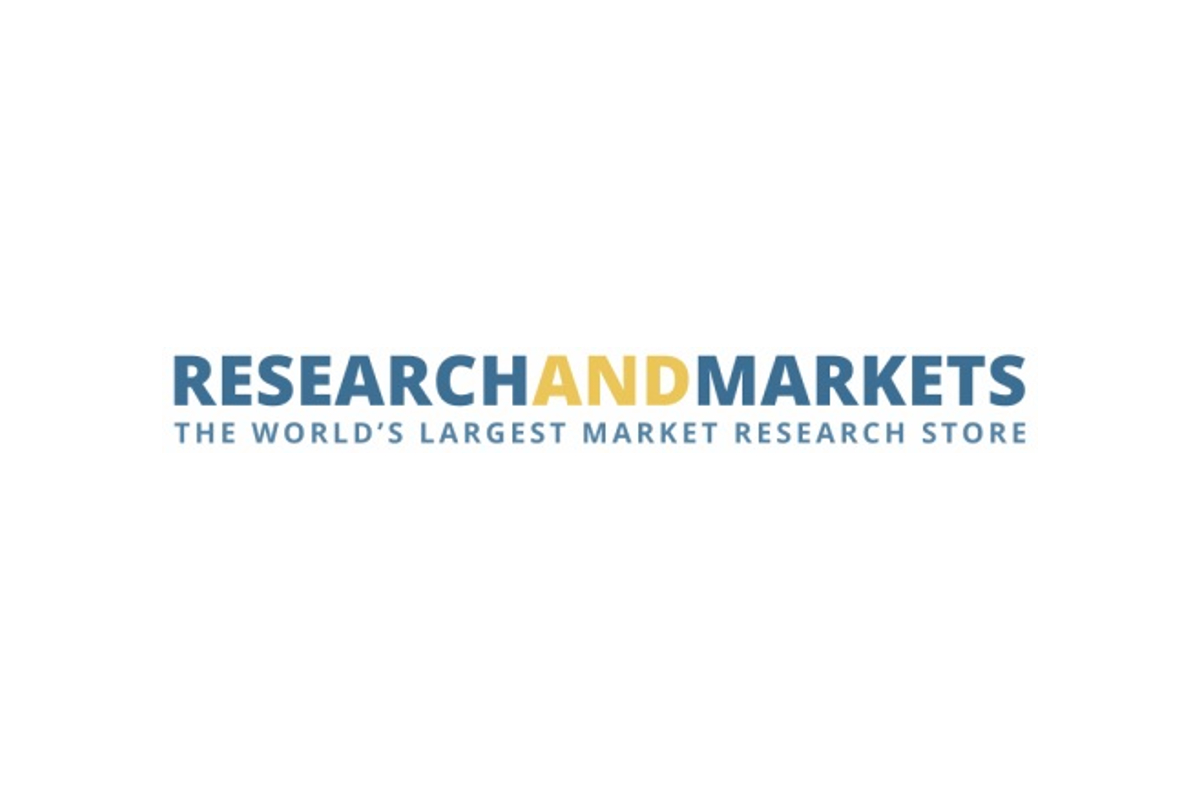 Reading Time:
3
minutes
The "Sports Betting Market Size, Share & Trends Analysis Report By Platform, By Betting Type (Fixed Odds Wagering, Exchange Betting, Live/In-Play Betting, eSports Betting), By Sports Type, By Region, And Segment Forecasts, 2023 – 2030" report has been added to ResearchAndMarkets's offering.
The global sports betting market size is estimated to reach USD 182.12 billion by 2030, registering a CAGR of 10.3% from 2023 to 2030.
This growth of the market is driven by the proliferation of internet infrastructure and evolving regulatory landscape of the entire gambling industry across the world.
In addition, the increase in the number of sports events and leagues worldwide such as the NFL, FIFA World Cup, Carabao Cup, and UEFA Europa League has positively influenced the growth of the market.
Furthermore, an increase in disposable income and the rising usage of AI and blockchain technologies to improve the prediction algorithms in betting software are likely to boost the growth of the market during the forecast period.
Esports, which is an organized, multiplayer video game competition, played by professional players, individuals, or teams, has gained massive popularity during the COVID-19 pandemic and witnessed a surge in the number of events worldwide. Market players are utilizing the increased number of esports events to offer an opportunity for their customers to bet on such esports competitions and earn extra income.
The surge in online sports events backed up by a rise in the number of esports tournaments offers stable growth opportunities for the betting industry. For instance, according to the report by the U.K. Gambling Commission, there was a huge 2922% year-on-year rise in esports betting revenue from March 2019 to March 2020.
Major players in the global betting industry now operate via official websites and online platforms to cater to the increased demand for sports betting. Additionally, the market players are expanding their presence across countries with supportive regulatory compliance. For instance, in December 2021, Unikrn Inc., a global esports betting & entertainment media company introduced its betting platform in Canada and Brazil. In addition to this launch, the company has further announced to increase its presence across a greater number of regulated markets in 2023.
The lives of multiple households around the globe have been affected during the COVID-19 pandemic. In addition, this situation led to the cancellation of worldwide sports matches and the closure of land-based casinos and betting shops. However, the pandemic expanded the online sports betting industry due to the rise of esports and virtual sporting events. The popularity of online sports betting increased during the pandemic with an upsurge in the number of betting participants. For instance, according to a study conducted by Public Health England, online casino gambling had seen growth by nearly 9.0% during the pandemic. Furthermore, as per the GB Gambling Commission survey, betting habits among people have changed due to Covid-19, with mobile devices continuing to be the most popular medium for gambling. The survey also found a massive inclination towards esports betting across the globe.
Sports Betting Market Report Highlights
North America is expected to witness a CAGR of around 11% during the forecast period. The U.S. has legalized sports betting in 36 states as of January 2023, which is a promoting factor for the regional market growth
The online platform segment dominated the market in 2022 and is expected to showcase the highest CAGR during the forecast period
The fixed-odds wagering segment accounted for a significant market share in 2022. However, the eSports betting segment is likely to witness growth at the fastest CAGR during the forecast period owing to the surge in demand for interactive games
Football, also known as soccer, registered the highest market share in 2022. Horseracing, followed by football, is extremely popular and accounted for the second-highest market share
Key Attributes:
| | |
| --- | --- |
| Report Attribute | Details |
| No. of Pages | 131 |
| Forecast Period | 2022 – 2030 |
| Estimated Market Value (USD) in 2022 | $83.65 Billion |
| Forecasted Market Value (USD) by 2030 | $182.12 Billion |
| Compound Annual Growth Rate | 10.3% |
| Regions Covered | Global |
Key Topics Covered:
Chapter 1 Methodology And Scope
Chapter 2 Executive Summary
Chapter 3 Market Variables, Trends & Scope
Chapter 4 Sports Betting Market: Platform Estimates & Trend Analysis
4.1 Market Size Estimates & Forecasts And Trend Analysis, 2018 – 2030 (USD Billion)
4.2 Platform Movement Analysis & Market Share, 2022 & 2030
4.3 Offline
4.4 Online
Chapter 5 Sports Betting Market: Betting Type Estimates & Trend Analysis
5.1 Market Size Estimates & Forecasts And Trend Analysis, 2018 – 2030 (USD Billion)
5.2 Betting Type Movement Analysis & Market Share, 2022 & 2030
5.3 Fixed Odds Wagering
5.4 Exchange Betting
5.5 Live/In-Play Betting
5.6 Esports Betting
5.7 Others
Chapter 6 Sports Type Estimates And Trend Analysis
6.1 Market Size Estimates & Forecasts And Trend Analysis, 2018 – 2030 (USD Billion)
6.2 Sports Type Movement Analysis & Market Share, 2022 & 2030
6.3 Football
6.4 Basketball
6.5 Baseball
6.6 Horse Racing
6.7 Cricket
6.8 Hockey
6.9 Others
Chapter 7 Regional Estimates & Trend Analysis
Chapter 8 Competitive Analysis
Chapter 9 Competitive Landscape
Companies Mentioned
888 Holdings Plc
bet365
Betsson AB
Churchill Downs Incorporated
Entain plc
Flutter Entertainment Plc
IGT
Kindred Group Plc
Sportech Plc
William Hill Plc
CT Interactive Representatives to Visit Enada Gaming Exhibition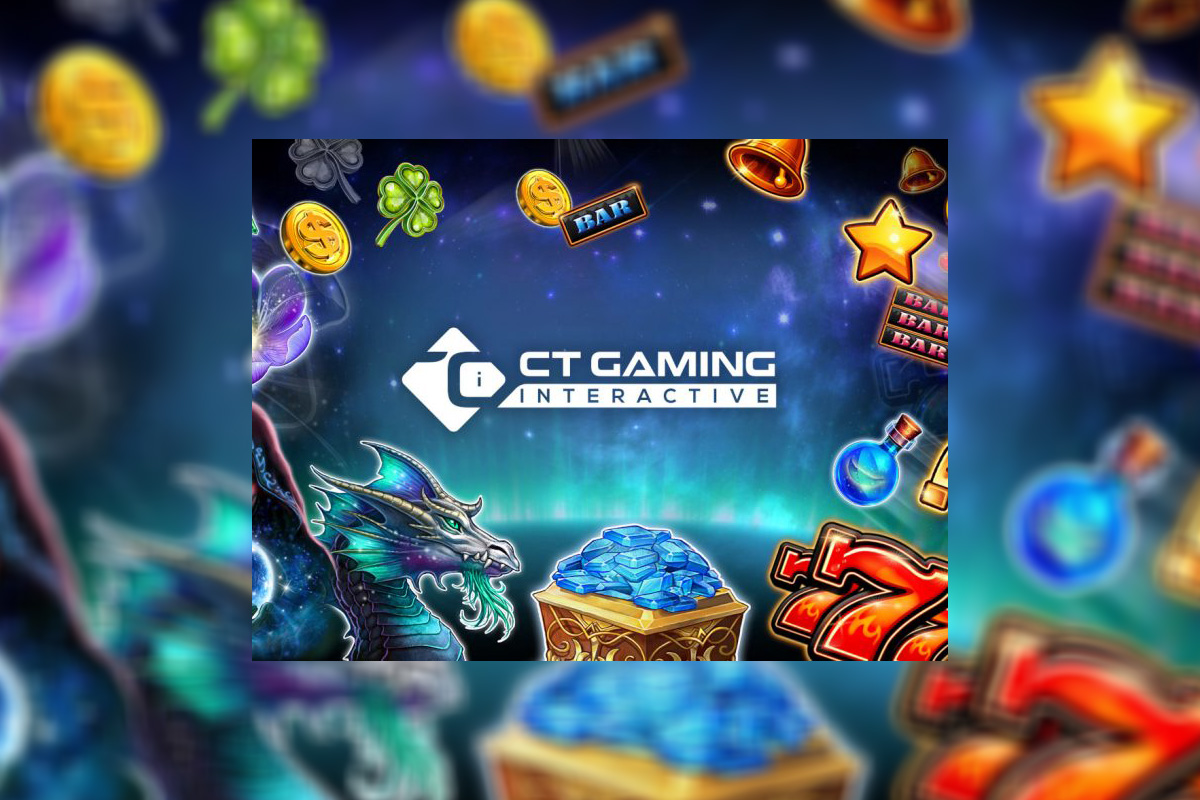 Reading Time:
< 1
minute
Global gaming provider CT Interactive's representatives will visit the gaming exhibition Enada in Italy. The trade show will be held from 14-16 March in Rimini Expo Centre.
Heading to Rimini to meet with partners and new clients are Milena Tsankarska, Head of Business Development EMEA at CT Interactive, and Antonio Donov, Business Development Manager EMEA at CT Interactive. They will demonstrate during their meetings at the trade show the company's vision and offerings over the coming months.
"Enada is a significant event for our company because the Italian market is of key importance to CT Interactive. Our games and jackpot were certified for the local market in 2021, and since then, we are successfully penetrating the jurisdiction with several content distribution deals. Our main goal is to help operators expand their game offering portfolio and attract new clients," Milena Tsankarska, Head of Business Development EMEA at CT Interactive, said.
Interested companies and potential clients have already booked meetings with the team to learn more about the company's products.
"We are pleased that various operators are showing great interest in our portfolio. Our team is confident that through this exhibition, we will meet many new clients and strengthen our presence in Italy," Antonio Donov, Business Development Manager EMEA at CT Interactive, said.