Interview with nanocosmos' CEO Oliver Lietz: How 2022's launches of B2B interactive live streaming accelerate the iGaming and betting market to serve increased demands for better user experience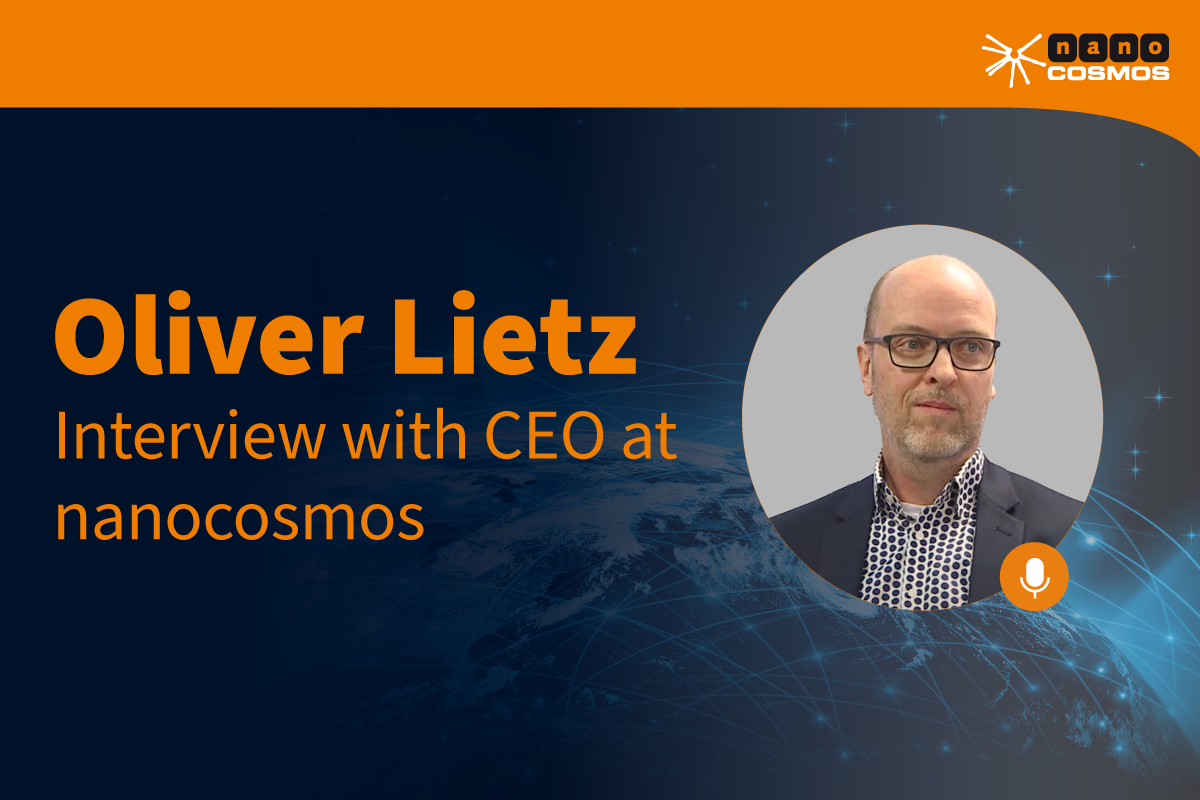 Reading Time:
3
minutes
Nanocosmos, well experienced provider of the interactive live streaming solution nanoStream Cloud for iGaming and betting platform operators, was awarded once again by the Streaming Media European Innovation Awards 2022. What is the secret?
It is a great honor to be awarded two yours in a row. Since we entered the market of interactive live streaming, we have helped to shape it. Yet our biggest secret still lies in our customer approach. We work closely with our clients to deliver a service they can rely on. Our 100% stability and 24/7 operations are key differentiators for the gaming industry.
With the a new upgrade of nanoStream Cloud that we launched this year we built on the integrated approach, but added new features for successful interactive live streaming. Our live streaming platform and API spans over a wide range of areas such as Adaptive and secure streaming, ultra-low latency to enable real-time interaction, advanced analytics, live metadata support, stream protection, 100% stability and reliability at a global scale.
What makes your streaming solution work particularly well for iGaming and betting platforms?
When it comes to live casinos and sports betting it is all about a seamless user experience. One of the major advantages that we are very proud of is that our platform is very robust and stable with 100% uptime, for all networks on a global scale. In addition you have adaptive streaming and the integrated approach – it is not about just doing one thing well, but about bringing all components under one roof. This is to make sure everything from ingest to playout, from support to player and analytics works well and supports the profitability of iGaming and betting platforms. It serves end-to-end observability and helps companies to make decisions that will shape profitability, experience and efficiency. nanoStream Cloud is all about 24/7/365 quality of service and quality of experience for the entertainment services of our clients.
With the return of in-person shows – what were the major milestones of this year's launches that were shared and what are they aiming at?
At ICE 2022 we launched the new version of our nanoStream Player to achieve and maintain sub-second latency, yet stability for even bad networks on all devices, anywhere in the world. This fall at SBC Barcelona we show enhanced adaptive streaming service not only by making it much easier for customers to manage their live transcoded streams. In combination with the new player, nanoStream Cloud is now positioned to cover both as part of the standard package: Interactive live streaming with the possibility to achieve sub-second latency, including live transcoding and adaptive playback.
In addition  nanoStream Cloud users can now ingest using the RTMP, SRT and WHIP protocols for WebRTC ingest for improving connectivity, especially for remote ingest locations and higher bitrates and customers can benefit from added misuse protection to secure their streamed content.
What innovation do you see ahead for the iGaming and betting industry? 
There is a lot of room for innovation to be picked up by live gaming and betting operators, based on live video to share with their player audiences. Trends like "fast betting" on sports create new ideas by operators for new types of games. 
What core challenges do you help to solve for platform operators?
We have seen continuous growth in terms of the importance and the market of interactive live streaming. It is a great opportunity to engage anyone worldwide based on live video content. We at nanocosmos aim to empower our clients to deliver video-based games and bets to their viewers with a 360 degree angle, end-to-end.
Q&A with Jennifer Riley, Customer Services Director at 2mee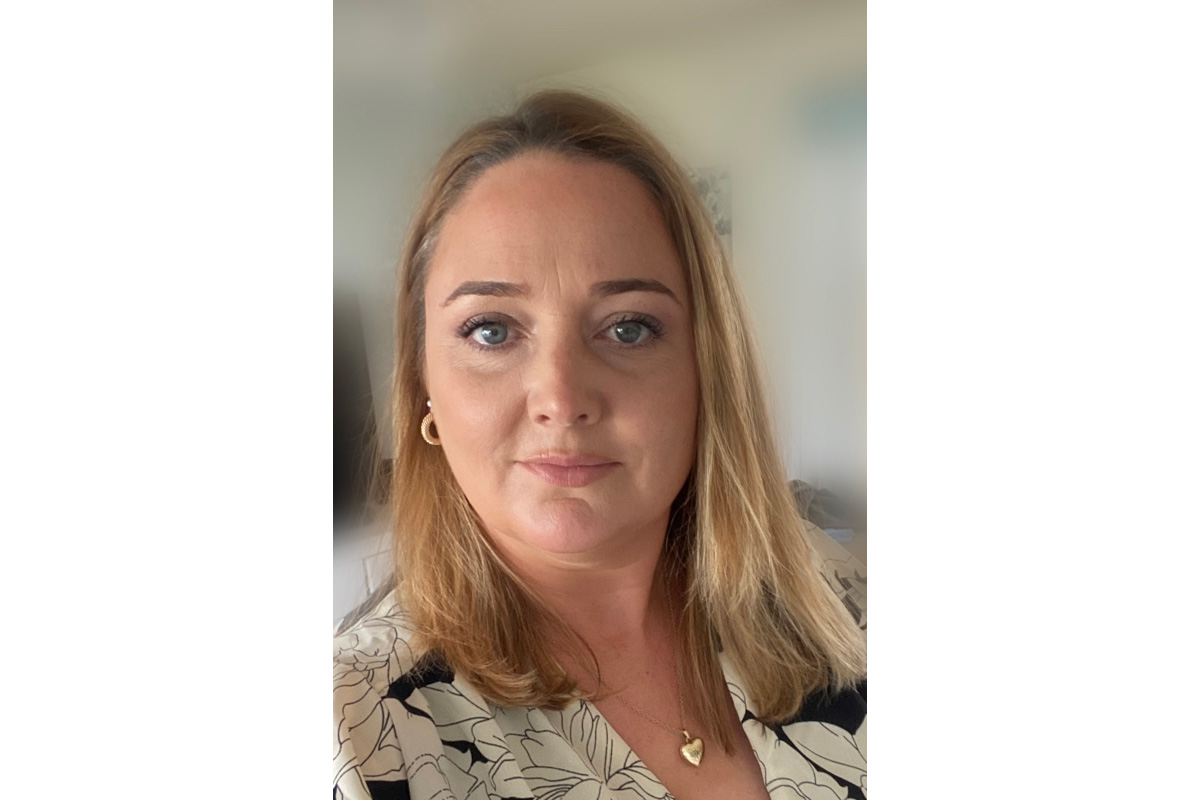 Reading Time:
3
minutes
Q: Are affiliates making the most of their website real estate when it comes to promoting operator brands and driving engagement/conversions?
A: I think it has become obvious that the majority of affiliate listing pages have become very busy and cluttered, with hundreds of brands and clashing banners pushing various promotions and offers. Brands listed on these pages are locked in a constant battle to stand out from the crowd, and this is why the affiliates need to do something to help partner sportsbook and casino brands drive greater engagement and achieve higher conversions
The digital advertising space has been dominated by banner ads and more lately aminated rich media graphics, but the problem here is that everybody is using the same medium to try and grab player attention. There are some levels of differentiation in terms of size, placement and the holy grail that is the website page takeover, but on the whole, I think the CTRs they deliver reflect the battle to break through the noise for advertisers – a battle most are currently losing.
Q: What are some of the challenges they face when it comes to maximising this real estate? Can you share an example?
A: Affiliates have limited website page real estate on which to list their partner brands and squeeze in banner ads and graphics. The majority of this space must be given to editorial content, especially for affiliates that are genuine media outlets. Many also have commercial agreements already in place for where certain brands are listed on pages, so it becomes increasingly difficult to open up additional advertising real estate. This is certainly the case when users are accessing websites from mobile, where the reduced screen size sees banner ads disrupt the UX and make them almost impossible to read.
Q: How can affiliates overcome these challenges? What products are available that they can use to make the most of the promotional space they have on their sites?
A: It is actually a very difficult challenge for affiliates and publishers to overcome without totally redesigning their websites. This is something 2mee is looking to address with the launch of our HoloAd product, which lets publishers allow their operator partners to deploy hologram messages anywhere on their website pages without impacting the user experience or replacing the existing listings or banner ads they have in place.
Q: How does your HoloAd product work?
A: HoloAd is a simple tool that delivers engagement that is 5x higher than banner ads or text. Affiliates can use our platform to allow operators to deploy their brand ambassadors and influencers as hologram messages directly on their sites to promote offers of the day, tips, sign-up specials, etc. Based on our powerful, market-leading HoloMessage solution, with HoloAd operators can be sure their holograms will grab the attention of players, driving conversions and revenues for them as well as their affiliate partners.
Q: What makes holograms so effective for affiliates? Can you share any performance stats?
A: There is nothing more powerful in marketing the generating a human connection between brand/product and the consumer. Holograms do just that, allowing affiliates to offer their operator partners a new channel through which to be heard above the noise being made by their rival brands. Our affiliate customers are achieving incredible CTRs of between 28% and 36% and when you consider that on average banner ads tend to deliver CTRs in the low single figures, you can see why affiliates and their operator partners are keen to use our HoloAd solution.
Q: Do holograms and your HoloAd product spell the end for banner ads?
A: Not at all – HoloAd is deployed in such a way that there is also space for existing banner ads and boxes. Of course, affiliates can offer HoloAs as the premium centre of focus that every operator will wish to secure once they see the CTR stats and conversions they achieve. There will never be more than one HoloAd on any page at any one time and that allows affiliates to charge a premium price for the space.
The future of the gaming industry: brand loyalty and retention, Exclusive Q&A w/ Achille Traore, CEO of White Label Loyalty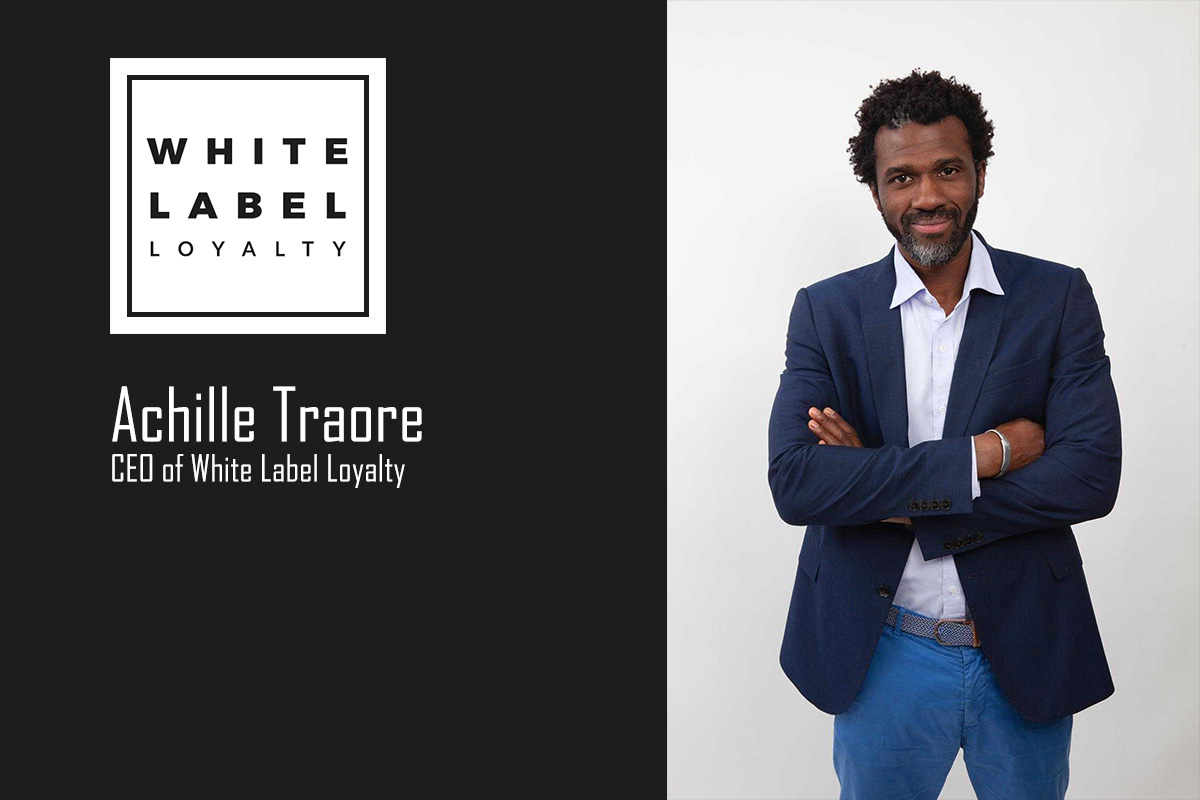 Reading Time:
3
minutes
The gaming industry is highly competitive. Game developers only have one chance at making a user's experience memorable. If a gaming company fails to capture user attention, customers will likely move on to another game or platform. Achille Traore, CEO of White Label Loyalty, discusses the opportunities awaiting gaming brands to create more loyal customers. 
What are the main goals and objectives of brands in the gaming industry?
Most brands in the gaming industry are striving for the same thing: customer retention. The industry is well known for high engagement rates, but it's also well known for low retention rates. 
Player retention is important for gaming brands because existing customers are very valuable in the long run. It's much easier to upsell and cross-sell to loyal users. Plus, the cost of acquiring new customers is becoming more and more expensive. 
The gaming industry faces a number of challenges. What are they?
The first challenge is about engaging casual players and persuading them to play more frequently. And while there are many factors that contribute to this, including the quality of a game and the ability to market it effectively, gaming brands ultimately need to have a deep understanding of their customers. 
The second challenge is knowing how to add value to a customer's gaming experience. Not all users will find value in the same things. For one user, the value of a game may lie in the ability to customize characters with exclusive skins. For others, the value may lie in joining a community to meet other gamers. 
Finally, gaming brands need to know how to break the barriers for people who haven't gamed in a long time, or have never tried gaming before.
When it comes to gaming, how would you define loyalty and engagement?
A user that is truly engaged will spend a significant amount on in-game purchases. 
Another way gamers show their loyalty is by engaging with communities via social media or forums like Reddit. 
Loyal players can also become ambassadors for gaming brands. These players are more likely to engage with a brand outside of the game – they'll spend money on equipment (such as a new console or PC), merchandise, and event tickets.
How does a gamer become loyal?
Loyalty often forms as a result of rewards. Players want to be rewarded. Whether it's for completing a time-bound challenge, or unlocking different levels in a game, rewards add to a feeling of competition and accomplishment. 
Gaming companies that reward customers for engagement can build real, long-term loyalty. 
In order for gaming companies to better understand and engage their customers, what can they do?
Gaming companies must collect detailed data about their users to understand what drives them. Brands can use this data to build specific audience segments, which allows them to personalise and tailor marketing strategies to each customer profile. 
Loyalty programs are an effective way to gather detailed information about user behaviour, needs, and preferences. When a gaming brand understands its customers, they can create customised rewards for each player segment, resulting in higher engagement and retention rates. 
What are the best ways to reward players in the gaming industry?
With the right software, gaming brands can reward any kind of activity. For example, rewards could be given to streamers who refer games to others. Rewards could incentivise new customers to pick up their controllers again. Or, rewards can simply be used to show appreciation for those who dedicate their time and attention to a game.
Playstation Stars, a new loyalty program in the industry, rewards players for engaging with specific campaigns. Campaigns range from simply playing a game, to earning specific trophies or getting first place in a league table in your local area. Sony announced that the program uses a new type of reward – digital collectibles: "digital representations of things that Playstation fans enjoy, including figurines of beloved and iconic characters from games". 
What other opportunities await gaming brands?
With rewards, gaming companies can drive whatever specific behaviours they would like to see more of. For example, if a gaming brand wants to focus on new customer acquisition, they can build referrals into a rewards program. A fully-rounded loyalty program boosts acquisition as well as retention. While customers can do this on their own via social media or word of mouth, loyalty technology makes it as easy as possible for them to refer a game to family and friends.
There are so many different ways rewards can be used. From early access to a game, to free in-game currency, rewards help make a user's experience more memorable and keep them engaged long-term. But rewards won't be effective if gaming companies don't understand what their customers actually want. That's why it's vital to start with data. Then, build a loyalty program that is based on what gamers find truly valuable. 
Q&A/Twitch bans gambling streamers w/ Michael Pedersen CCO at Livespins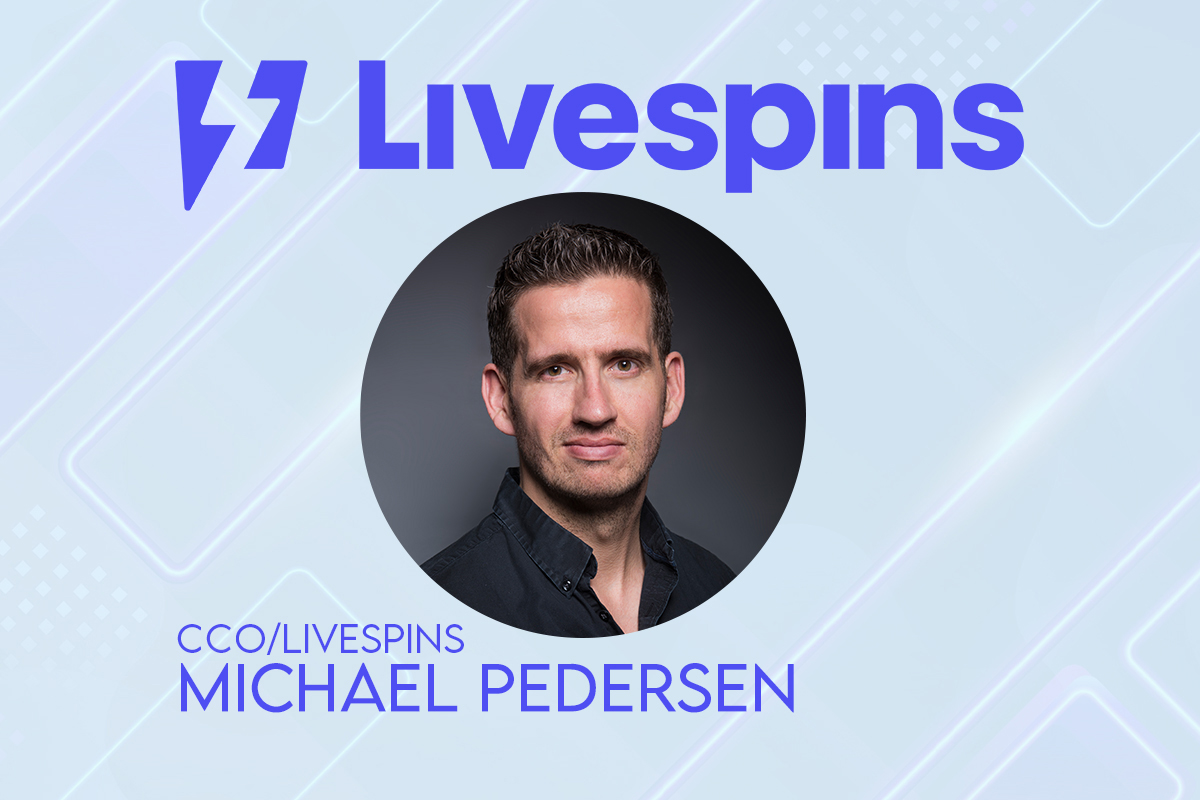 Reading Time:
4
minutes
What do you think of Twitch's decision to ban casino sites from being streamed on its platform? 
Twitch's decision to ban remote licensed online casino sites from being streamed from its platform has made waves right across the industry. But at Livespins, we have long expected this moment to come, and what is now certain is that gambling on mainstream media platforms is, and likely always will be, volatile. That is why it is important for the industry to control the space and provide a healthy, highly engaging and, most importantly, sustainable solution. The opportunity that sits at the intersection of gambling and streaming is far too big for us not to.
How has this situation come about? Has the writing been on the wall for a while?
The ban comes in the wake of a campaign to oust gambling from the platform after top-tier streamer ItsSlicker admitted to having a gambling problem. It's fair to say some sort of ban was already in the works with recent events likely to have forced Twitch to act sooner rather than later. For us, the writing has been on the wall for some time now.
You just have to look at the surging popularity of slot streaming, the increased competition among streamers and the lengthens they have been going to grow and retain their following to see things would have to change. Many streamers were opting to play with increasingly large and unsustainable bet amounts as well as partaking in sometimes offensive studio behaviour to generate clips and moments that would gather attention online – behaviour that was also starting to gather the attention of industry insiders, watchdogs, and regulators.
More worryingly, to afford these large bet sizes and increased hours spent gambling, many streamers were becoming sponsored in one way or another and not disclosing this arrangement to their audiences. This meant they were essentially misleading their viewers to think that their gambling was being done with their own funds when the reality was very different. Add into the mix the recent ban on the use of gambling links and ads within Twitch streams and it was clear to us that the house of cards was about to come tumbling down.
What impact will the ban have on online casino brands, slot studios and of course slot streamers? 
It is going to take a little time for the true impact of the ban to be understood. Twitch has been a touch ambiguous when it comes to exactly who the ban applies to – online casino brands that hold a licence in the US, or from another reputable jurisdiction, can continue to use the platform while the ban appears to only apply to online casinos and not sportsbook, etc. Streamers that have built their brands on slot streaming will also be heavily impacted for obvious reasons. I think it's fair to say Twitch will be off limits for most operators, slot studios and streamers for quite some time, if indefinitely.
Does this spell the end of the relationship between streaming and online gambling? 
Not at all. Livespins was founded on the insight that a significant player segment clearly loves the slots streaming concept and the opportunity to engage with a community of like-minded individuals, the authenticity of streamers over more rigid live dealers and the overall organic nature of the streaming entertainment experience. We wanted to retain all of those features but leave behind the unsustainable behaviour that we have seen on Twitch. Our platform does just that – it integrates directly into the online casino game lobby with our team of superstar streamers playing slots from our roster of approved studio partners.
How does Livespins allow casinos, studios, and streamers to leverage the tremendous popularity of slot streaming? 
We bring all three parties together in one powerful, responsible, compliant solution. For licenced operators, the Livespins stream takes place directly within their casino and allows them to generate revenues from the bet behinds that players can make via our unique system. For studios, they gain high levels of exposure among players but in an environment where said players can wager directly on the action happening in the game. We also pay studios to be on the platform, opening up an additional line of revenue. For streamers, we provide a platform for them to be able to do what they love while earning a living and the security that comes with being an employee and part of a big team.
But let's not also forget viewers and players. Livespins allows them to not only watch the explosive action taking place across the reels, but also get involved in a direct way by betting behind each spin. This creates a group bet and a shared experience, but with each player able to select their own bet amount and number of spins. They can also interact with the streamer and each other throughout, as well as add reactions and emojis. This takes the foundation of what they could experience on Twitch and supercharges it.
How does it do this in a responsible way? 
Livespins brings the streaming entertainment we know to be so popular and puts it in the hands of the operator – those that are working diligently to create safe and sustainable play for their customers and who have the tools to do so. From the very beginning, we at Livespins have also worked relentlessly to deliver pure sustainable entertainment to players all over the globe. Our streamers are recruited by us, vetted and trained for months on content and responsible gambling. And, we ensure moderators 24/7 making sure we are building a healthy community.
What does the future have in store for slot streaming? 
Some might consider Twitch banning online casino from its platform as the end of slot streaming, but we see it as just the beginning. Livespins is the platform and product to allow operators, studios and streamers to unlock the massively untapped potential on the table here and to do it responsibly and compliantly. The appetite for slot streaming content is only going to increase, and we are here to help all stakeholders leverage this and provide socially-charged, highly entertaining experiences to their players.