Prean Naidu joins SIS as Commercial Manager to further advance UK and European growth drive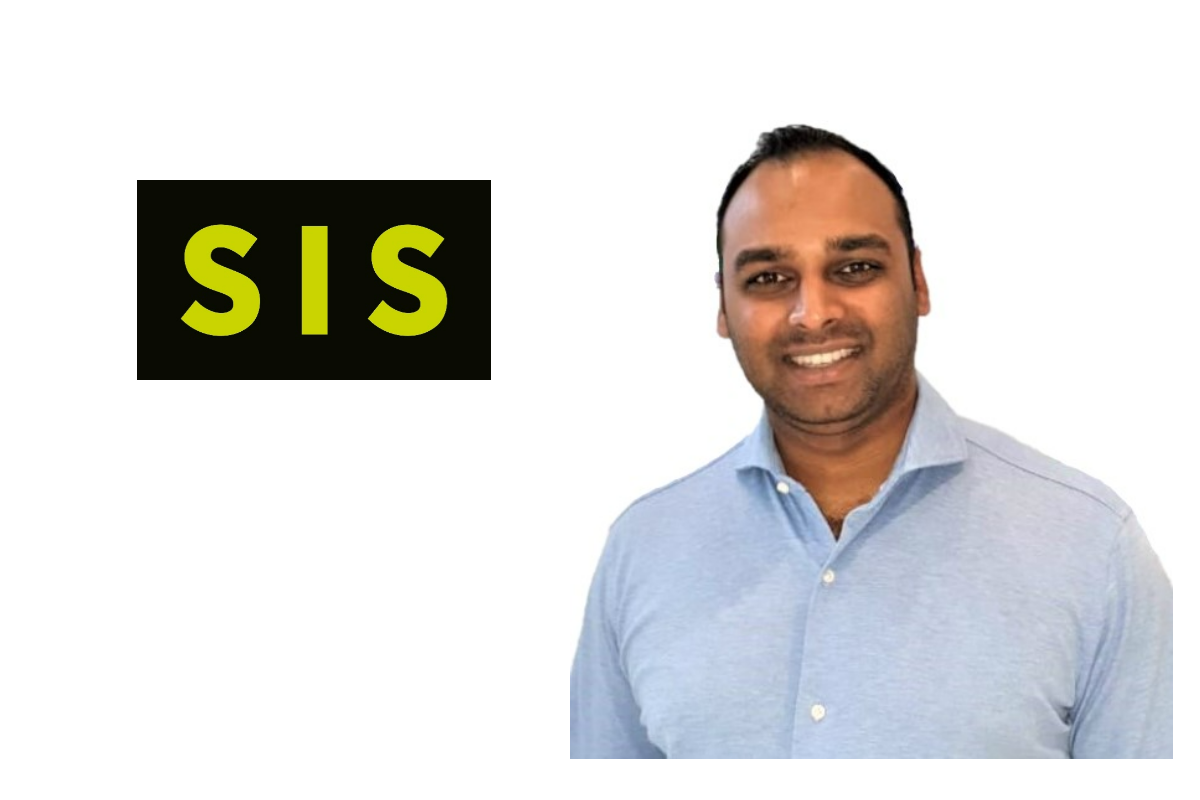 Reading Time:
2
minutes
SIS (Sports Information Services), the leading supplier of 24/7 live betting services, has appointed Prean Naidu as Commercial Manager – UK and Europe to accelerate its international growth.
Belgium-based Naidu has a wealth of relevant experience within horse racing and joins SIS at a time when the company is enhancing its profile across international markets through a comprehensive and diverse offering that includes horse and greyhound racing and trading, esports and numbers content.
He began his industry career as Senior Manager at South African fixed odds operator Topbet, before later moving on to become International Territory Coordinator and then Assistant Territory Manager at Phumelela Gaming and Leisure, South Africa's biggest racetrack owner.
Naidu joins SIS from his latest role as International Partner Relations Consultant with totalisator operator and racing content provider 4Racing.
This appointment within the SIS Commercial team is the latest in a series of high-profile hires, which will further assist SIS in its continued expansion internationally.
Helen Ridley, Head of Sales (UK & Europe) at SIS, said: "With the recent launch of our CS:GO Competitive Gaming product, our round-the-clock betting events portfolio has never been as strong. With that in mind, it is the ideal time to enhance our Commercial team by bringing in expertise that can help us further broaden our international footprint with our wide product offer.
"Prean has a wealth of knowledge gained from many years spent within the racing industry and we are delighted to have him on board within our expanded Commercial team."
Prean Naidu, Commercial Manager – UK & Europe, said: "The breadth of 24/7 products that SIS is now able to offer its international operator partners means that its 24/7 content offering is one of the strongest in the industry and as such, it is an exciting time to be joining the company.
"Whilst the market-leading Live Racing offering has a strong heritage, the new-look Numbers and Competitive Gaming products provide an increased 24/7 live content offer to operators and bettors alike all over the world. I look forward to forging new commercial partnerships, for the mutual benefit of all stakeholders."
What's Fueling Saudi Arabia's Rapid Growth in eSports Gaming?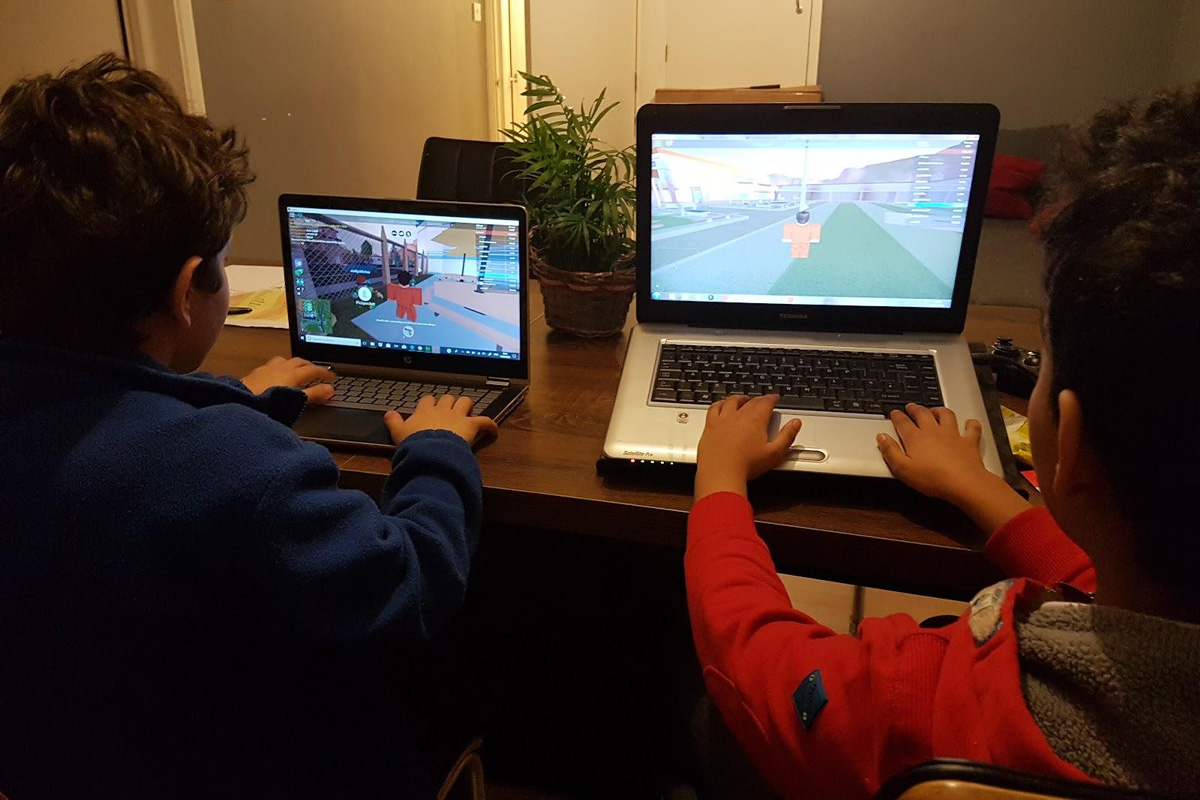 Reading Time:
3
minutes
Saudi Arabia is on track to become a global eSports and gaming hotspot. The country's gaming festivals attract players from all over the world with unique offers. Its gaming conferences are entertaining and glitzy, and the market projections keep hitting new yearly records. In 2021, the local gaming market's consumer spending across mobile, PC, and console was projected to raise over $946 million, and this figure is expected to continue to rise over the course of the decade.
The thriving eSports sector reflects the efficient engine that powers it. Crown Prince Mohammed bin Salman recently unveiled the country's eSports strategy. Along with other growth factors, the plan is responsible for Saudi Arabia's growing global influence in eSports.
A Fresh Approach to Esports
The Saudi Crown Prince's support, according to Casinoelarabs.com, is the most crucial factor propelling eSports in Saudi Arabia to maturity. The Saudi Prince, Mohammed bin Salman, enjoys playing 'Call of Duty,' among other modern games. However, the passionate gamer is recognized for more than just his gaming prowess. The prince recently curated a national eSports plan under which the Saudi kingdom would create 39,000 jobs in the country's eSports sphere by 2030 and develop over 30 games in local studios.
The prince's strategy is an excellent starting point for the country's eSports industry. The ESports sector is also growing in other Arabic countries, and several factors are credited for the observed increase in Saudi Arabia and the Arabic world.
Saudi's Government Growing Support for Esports
The leadership of Prince Mohammed in the growth strategy is just the tip of the iceberg. The Saudi government actively promotes the country's eSports sector through the Saudi eSports Federation. The organization fosters players and ensures the local gaming industry meets international standards. Its chairman, Prince Faisal bin Bandar bin Sultan, feels that Saudi Arabia has the potential to become the premier destination for eSports programming.
According to Chester King, CEO of British eSports, the Saudi government's hands-on approach makes the country's eSports industry far superior to other nations currently seeking a viable plan.
The Rise of Online Streaming and Gaming 
The evolution of the gaming experience is one of the "natural" factors that have contributed to the industry's wide acceptance and rapid expansion in Saudi Arabia. Online gaming is now possible, unlike a few decades ago, thanks to the advancement of the internet. According to global business and economic data, 97.86 percent of Saudi's population are active internet users, which is impressive considering it recorded 31.02 percent in 1990. Many people are now obsessed with online gaming and live streaming. The change toward the relatively new and thrilling experience was particularly noticeable during the peak of COVID-19 when stay-at-home mandates compelled finding isolated amusement.
Millions of Saudis have embraced online gaming as a trend. Today, the kingdom is home to more than 20 million gamers. Over 65% of the population enjoys gaming, and more people are joining.
Mobile Gaming's Popularity
Because of its gamers' propensity for gaming on mobile devices, Saudi Arabia's mobile gaming sector is at an all-time high. People devote more time to mobile gaming due to increased smartphone usage. According to a recent report by Arab News, approximately 84% of Saudi players spend time playing mobile games. Many players spend money on mobile games, considerably strengthening the country's mobile gaming market.
The Rise of Competitive Gaming
Competitive video gaming is the latest trend to hit the kingdom's gaming industry. For millennials, playing eSports is far superior to watching elite athletes compete in sports. Many Saudis participated in online tournaments during the COVID-19 period. Many got involved in competitive gaming while looking for glory and fortune in remote gaming activities. The competitive gaming spirit has survived to the present day, thanks to the ever-improving online gaming experience.
Many Saudis are interested in competitive gaming for both amusement and financial gain. Gamers8, a summer festival conducted in Saudi Arabia, recently drew participants from eight countries. The festival's distinct vitality reflected Saudi Arabia's intense passion for competitive gaming.
The influx of investment into eSports
Saudi Arabia is a well-established oil exporter keen on investing in rising technologies. Earlier this year, the Saudi government authorized a large sum to develop and fund the Savvy Gaming Group. The company acquired ESL Gaming and FACEIT, two top eSports companies, for $15 billion. In October, the Saudi government announced plans to invest another $37.8 billion in eSports-related businesses in the Middle East. This investment, along with others, is credited with driving the industry's explosive rise.
Conclusion
Saudi Arabia is on the verge of becoming a global eSports powerhouse. The carefully devised strategy of Prince Mohammed, the profits of oil exports, government backing, and other enabling factors reveal a kingdom poised to rise to unfathomable heights. The future of eSports in Saudi Arabia is foreseeable, thanks to the growth boosters.
Crypto gambling sites and profitability: why do they make money?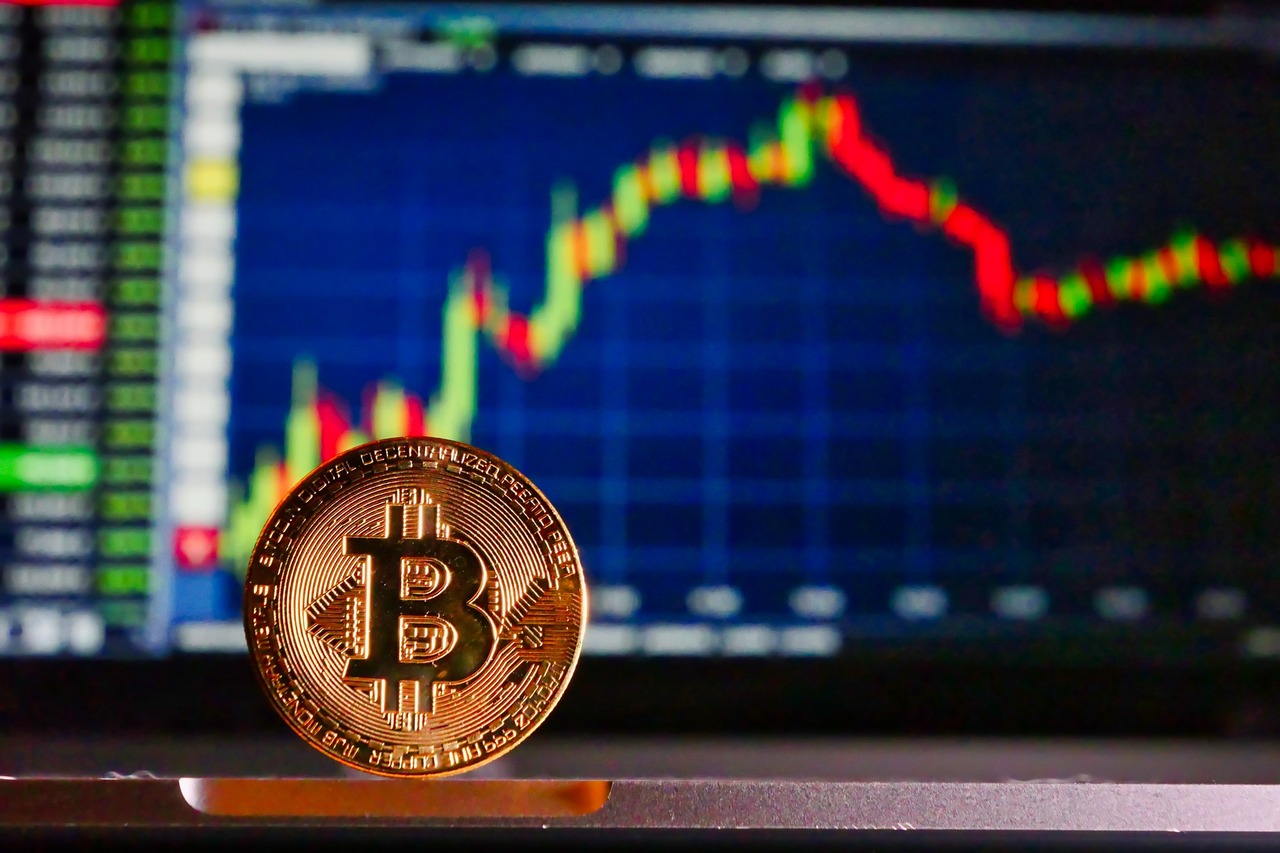 Reading Time:
3
minutes
The world of gambling is now in front of a mounting phenomenon that is literally taking over many of the markets around the world. This phenomenon is no other than the crypto casinos and crypto betting sites, that predominantly accept bitcoin payments and allow gambling to be done in cryptocurrencies or that are crypto-friendly, in the sense that they are integrating crypto-payments into their core payments and transactions systems.
In some parts of the world, crypto gambling is becoming the most dominant type of gambling. Yet in many countries, crypto gambling is growing parallel to traditional gambling. This is the case of Poland, a market that sees its bitcoin gambling rise lately. In fact, crypto gambling in Poland sees considerable growth as cryptocurrencies are gaining more and more popularity.
And as crypto-gambling is continuously moving upwards, it is only natural to wonder what it is that makes it so attractive to the gambling sites themselves. What is it that makes bitcoin or Ethereum or other digital assets a one-way option for online casinos today?
If you are thinking about why is this and generally why and how bitcoin casinos and crypto gambling sites make money, then this is the right place to read and learn!
First of all, let's clear some things out.
Crypto gambling sites operate under the same principles as traditional gambling sites.
That is, there is no apparent change or difference in how they essentially work. Customers visit the sites, gamble and/or bet, play games and so on and then if they win they withdraw their winnings, while if they lose they are not entitled to any withdrawals.
So, then what is it that makes them so attractive to companies?
It's all about more customers and more gambling
The truth is that it all comes down to customers and enhanced customer acquisition and retention as well as increased betting activity. Well, let's take it one at a time.
A bitcoin gambling site is only different from a traditional gambling site in that it accepts payments (and possibly makes payments) in bitcoin. So, on the surface, there is no justified reason for making more money than a traditional site. But, if we consider what bitcoin is, how popular it is becoming among gamblers and what the advantages that it brings to the gamblers, then it sort of shows how bitcoin gambling pays off to the companies themselves.
Bitcoin is a quick, safe, anonymous, reliable, and transparent way of transacting. So, it is preferred by gamblers, because of the many benefits including speed, security, trust, privacy, confidentiality, and credibility. A gambling site that enables its customers to enjoy these benefits – through its adoption of bitcoin transactions – is, by definition, better off in attracting customers.
The role of privacy and anonymity
Just think that there are many gamblers who are hesitating because of, let's say, lack of anonymity that typically characterizes gambling at traditional online casinos, where they have to disclose much personal information and data that otherwise they wouldn't want to disclose. Having the option to play at the casino, let's say, without giving any of their personal information, only with the use of cryptocurrencies, is like 'de-regulating' and liberalizing the gambling activity for them.
Further it can also be about gamblers not wanting anyone to know if they gamble, when they gamble, how much they gamble or how much they win (or lose). Certainly, crypto gambling gives them the privacy they want.
The role of speed
Likewise, one other factor that attracts more customers and more betting also from the existing customers is the speed that bitcoin transactions offer. Bitcoin gambling sites boast their fast processes for payments, deposits, withdrawals etc and so it becomes literally very easy and quick for users to gamble.
The role of reduced fees or no fees
Typically, cryptocurrency transactions don't generate any fees – but in some cases there are some fees, which however are way lower than the fees in traditional online gambling sites. The absence of fees works as a motivator for more betting activity and it is also a customer acquisition (and retention) factor. Just consider that fees are often inhibiting factors or refraining factors for gamblers.
Overall, these straightforward and simple characteristics of bitcoin are what make bitcoin gambling sites more profitable. But in an indirect way: bitcoin is more attractive to gamblers, so sites get to have more customers and more customers means more betting activity and more profits in the end!
Joana Araujo is the super heroine Capitao Sorte in the new Portuguese Celebrities slot game from MGA Games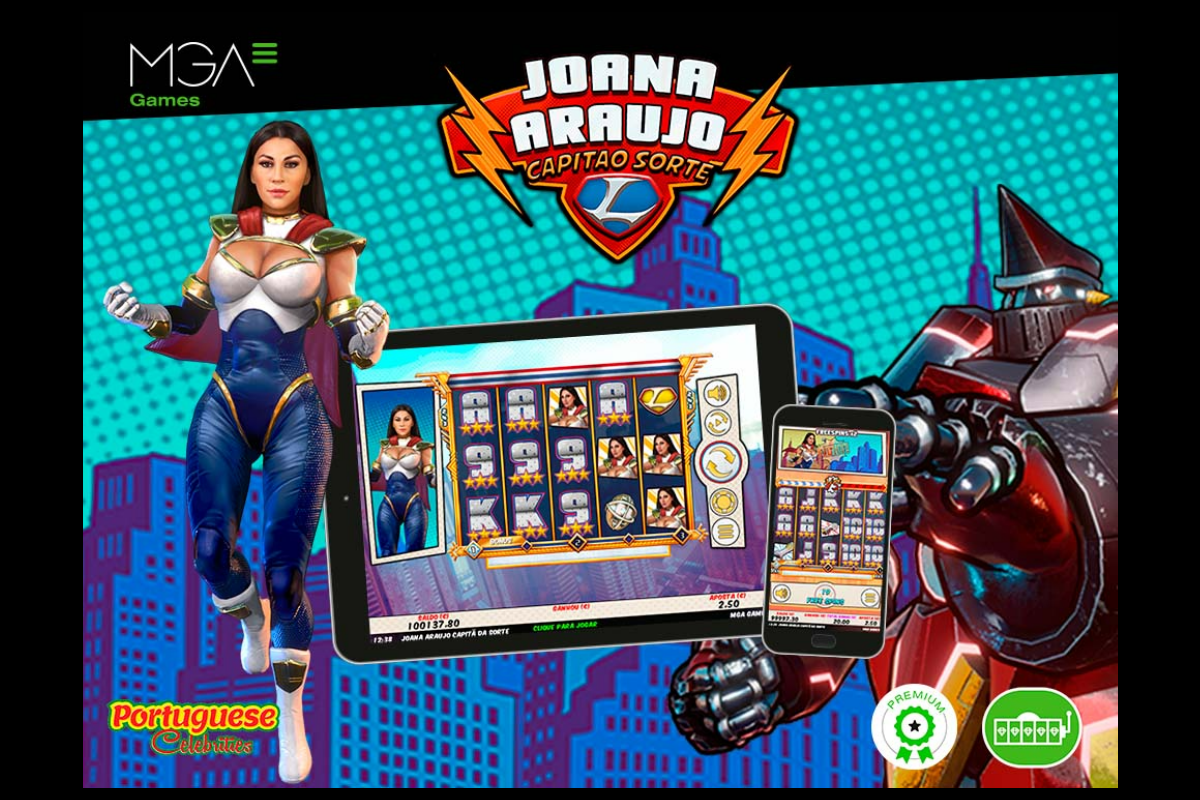 Reading Time:
2
minutes
MGA Games, specialists in the production of localised slot games for global operators, has just presented its latest casino slot game, Joana Araujo Capitao Sorte to Portuguese market operators -an entertainment proposal that is out of this world!
The new 5-reel slot game stars a well-known superheroine, actress and influencer Joana Araujo, who must save the world from devastation, and its engaging comic-book-style graphics immerse players in an incredible world of supernatural powers. This fantastic new Portuguese Celebrities from MGA Games entails an important visual change with a combination of a realistic and comic-style aesthetic.
Once again, MGA Games brings its productions to the world with its localized content. On this occasion, MGA Games has chosen the Portuguese actress and influencer Joana Araujo to star in its Captain Lucky (Capitao Sorte) slot game that launched for the international market less than a month ago. The game has been specially adapted for the Portuguese market, using the image and voice of a character that players easily recognise. The result is a fully immersive game for players in a world full of adventure and excitement.
In the main game, Joana Araujo Capitao Sorte prepares for battle with themed symbols, such as power devices, shields, and robots. The Wild feature is also activated when playing in this screen, and when 3 or more of these special symbols appear, the Free Spins are triggered and players can win up to 20 Free Spins.
A new feature in each game, users play with at least two identical reels, which gives them more chances to win and get up to a maximum of 5 identical reels. The game also includes bonus symbols, and when players get 3 or more of these symbols, they can access the mini-game selection screen. Players have to enter the selection screen several times to unlock the mini-games, one after the other, and once two or more are unlocked, the player can decide which mini-game to play.
This new production includes a total of 3 mini-games. The first "Heroine at Risk" features a roulette wheel with 8 possible prizes, where players have to activate the power device and stop the wheel when they want to win a prize. In the "Unexpected Attack" mini-game, Joana Araujo Capitao Sorte must defeat the robots to get a prize. And finally, the third mini-game is "Star Guardian", where the super-heroine must defeat a cyborg until the exit sign appears. All the mini-games have a maximum prize of 196 x the bet placed.
Like all MGA Games premium slots, this game uses a sequential loading system, which produces faster loading times for instant play on any mobile device and boasts MGA Games' Triple View design offering a unique gaming experience.
The new 5-reel premium slot game is available from November 28th for MGA Games' online casino partners operating in Portuguese market. In addition, on the same day, Dama Fortuna, the localised version of the slot with locutions and texts adapted to the Colombian public, is launched for Colombia.