Hot games for those who miss summer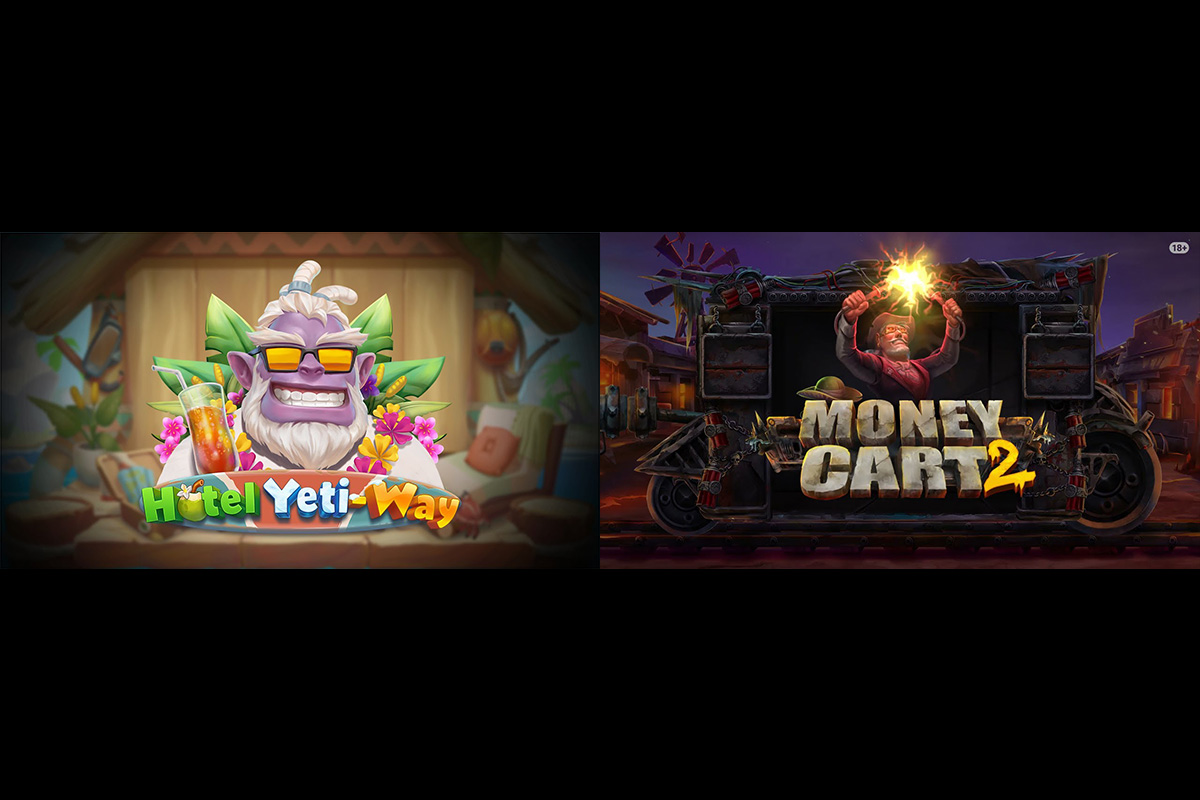 Reading Time:
5
minutes
We will tell you about three exciting games that will take you back to the hot summer that ended recently. These games have already managed to become leaders at the top of the best.
Nostalgic summer slots 
Autumn has already entered its rights. It is at times like this when you want to dive into the memories of the past summer or dreams of the next. It is for these moments and created nostalgically mesmerizing slots – developers as if they knew how quickly fly through the summer, so they took care of the new collections in advance. 
If you want to play more traditional games – Andar Bahar real cash game is always available in online casinos in India. Such a game will not only entertain you but also introduce you to the culture of the country.
Learn about these titles:
Money Cart 2 slot. 

Booty Bay 3

Hotel Yeti-Way
Money Cart 2
Money Cart 2 Bonus Reels slot lets you do away with the old base game, essentially putting overseas players in the thick of the free Money Cart spins every time they hit the start button.
Visually, Relax has left everything as it was, meaning the 5×4 game grid is located on a technical train device as it moves along the rails but looks like something out of a Doc Brown nightmare. The game has a western theme, put through a steampunk to create a unique atmosphere that perfectly matches the gameplay. First, the reels spin with a mechanical screech and a guitar with reverb playing in the background, the atmosphere builds, then the bonus symbols fill the playing field, and bullets fly in all directions.
If you go deep enough, you can conclude: the potential of Money Cart 2 is as impressive as Money Train 2, and it tries hard to convince foreign players of this. The maximum winnings are stated in coin denominations, not × times the bet, so the "up to 50,000" listed under the logo means ×5000. Nevertheless, there are other elements of the game that enhance its potential. Chief among them is the RTP, which has a figure of 98% and surpasses many other slots.
Money Cart 2 overseas is available on any device, where betting options have expanded exponentially to £200/€200 per spin. Characteristically, volatility remains high, which is appropriate since relaxing the mathematical model would be tantamount to defeat, given the series' reputation.
Booty Bay
Booty Bay is a slot that uses cluster payout mechanics, playing on five reels in 5 rows of the playing field. In the center of the grid, you can see a dedicated 3×3 area called Hotzone, which works in conjunction with the wild symbols to trigger multipliers or re-spins. Visually, it's a bit reminiscent of Relax Gaming's style. The music is awe-inspiring – the sunniest track you can hear outside the islands. A few grim outlaws may appear on the pay table, but they'd instead run drinks than offend a foreign player with anything.
Players can go after the loot employing any gadget, betting up to £100/€100 per spin. Although Push Gaming has presented a variable RTP, the game comes with one decent value of 96.41%. 
Regular winnings occur when six or more matching symbols land next to each other horizontally or vertically – now you can start collecting treasure. It's worth keeping in mind that no stage of the game uses a cascading system: winnings fall out – players collect them. That's it. Only nine symbols are regularly paid, all of which are items of the genre: bronze, silver, gold coins, barrels, compasses, and telescopes. The prizes are three types of pirates, offering 10 to 50 times the bet. The Booty Wild symbol replaces all paying symbols. 
Booty Bay isn't just your typical grid slot: there's no way to collect consecutive cascading wins to trigger modifiers or free spins. Instead, Booty Bay features a sandy hot zone that rewards re-spins, as well as bubbling whirlpools, blocking wilds, a treasure map, and a triple locking wild feature.
A re-spin is assigned if a wild symbol appears during a Hotzone re-spin. All the wilds are moved to a random adjacent position during the reel's spin. If the wild symbol remains in the hot zone after moving, its multiplier becomes ×1. Repeat spins continue as long as it is in the hot spot – without limits.
Hotel Yeti-Way.
For many, even very serious climbers, the Himalayas prove insurmountable simply because Everest is the highest point. And if you have not conquered the highest point – you went to the mountains in vain. Only at the top can you feel like you're on the world's roof and look down on all the other peaks on the planet. In the past, few members of the elite could even think of conquering the heights of Everest. Now, in the age of instant gratification, by paying experienced guides, anyone can get the chance to climb the mountain, though it won't be easy. The growing number of people climbing in the Himalayas has led to an explosion of trash left behind, and in 2019, 11 tons of abandoned items were removed in the cleanup. Secretive mountain dwellers are participating in the cleanup process, too. At least, that's what the developers of Play'n GO decided. That's how Bigfoot found a discarded suitcase full of vacation clothes during his wanderings through the mountains and decided to leave his place of permanent residence to rest on a tropical vacation. In the full Hotel Yeti-Way slots, you can follow the giant's exploits as he bungee jumps, surfs, and dives on a warm island.
The game is played on six reels in 4 rows of the game grid, offering 4,096 ways to win, at least in the base game. During free spins, the number of methods can be significantly increased. Graphically, overseas players get a brightly lit slot set in a wooden shack on the beach in the main game, and in the bonus game, the location changes depending on the option chosen. It all looks like a successful escape from routine when just like Bigfoot, you can sit on the beach and do nothing but bask in the sunlight and enjoy extreme sports. Of course, you'll be fine if Yeti also brings sunscreen and bug spray.
The big game has a very volatile mathematical model. As a result, hotel Yeti-Way is more than just a bonus game. There are some exciting features to be found in the main game as well, but the volatile ways of the free spins mean that this is where the bulk of the fun lies. The RTP varies, as it usually does with this studio. The value to look out for is 96.18%. On the other hand, the bets can reach £100/€100 per spin.
BetGames Will Start Accepting Fasttoken (FTN) as a Supported Cryptocurrency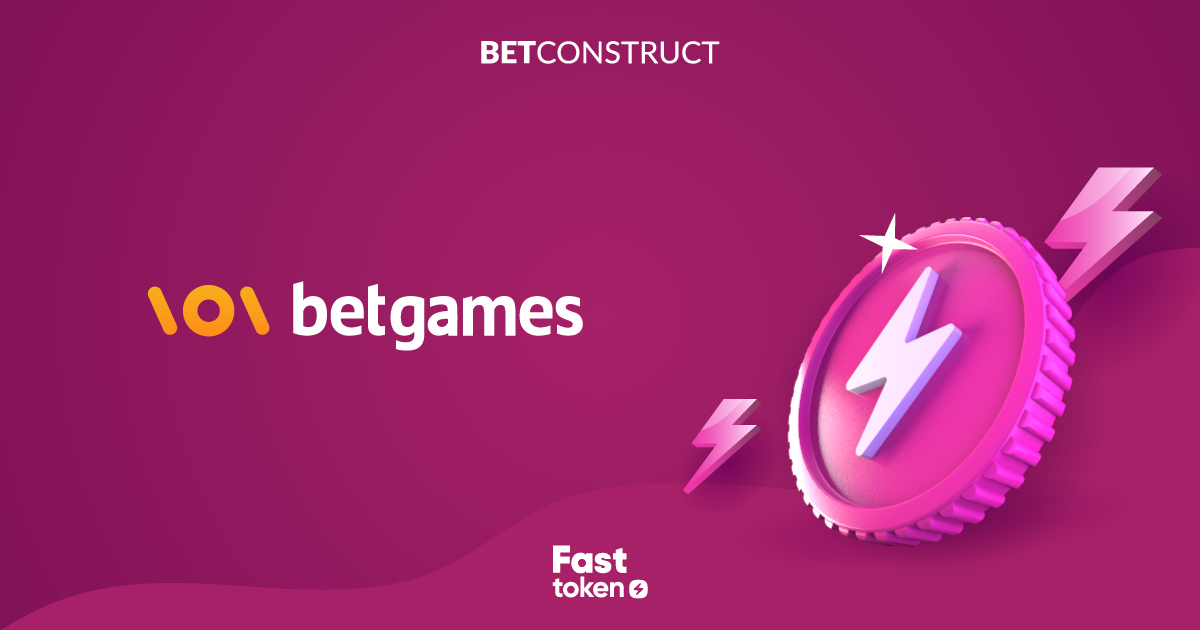 Reading Time:
< 1
minute
BetConstruct is pleased to announce that BetGames, the leading provider of premium gaming solutions, is planning to add FTN to the list of supported cryptocurrencies.
FTN is the official cryptocurrency of the Fastex ecosystem as well as the adopted cryptocurrency of the leading betting and gaming software provider BetConstruct.
The inclusion of FTN in BetGames's supported cryptocurrencies will start from January 26th.
To learn more details about FTN, feel free to visit the website www. fasttoken .com.
Game Wave Festival invites everyone to watch the live broadcast of Nordic Game Discovery Contest Grand Finals!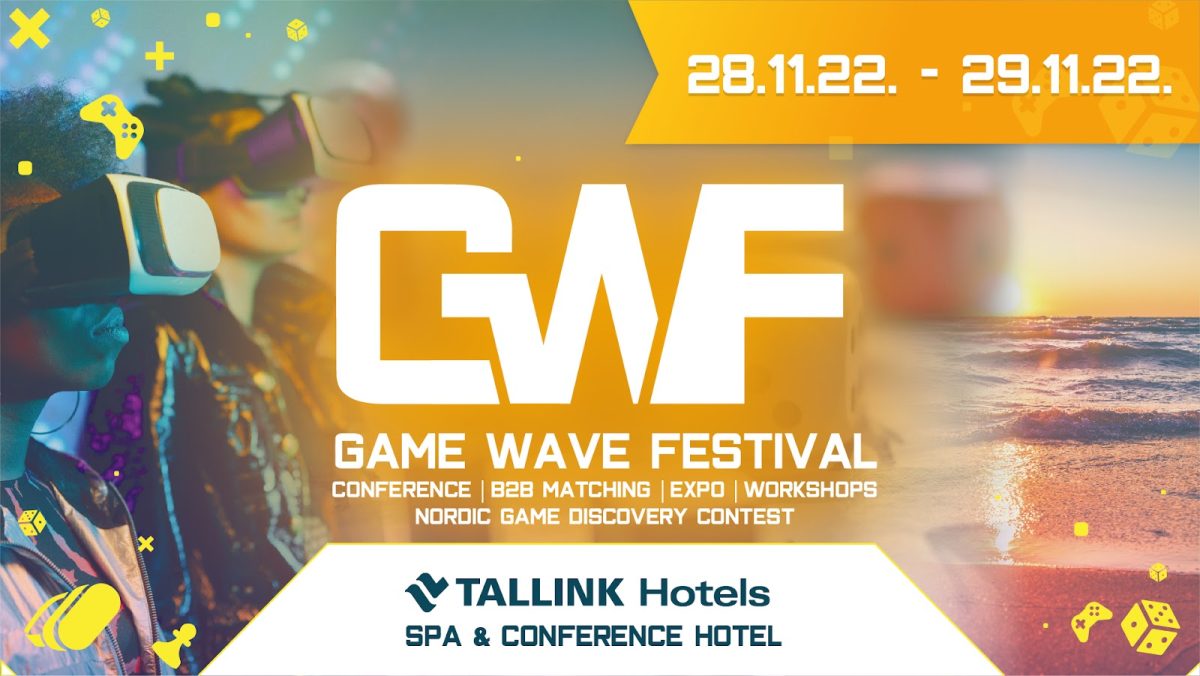 Reading Time:
< 1
minute
Game Wave Festival announces that it will broadcast Nordic Game Discovery Contest (NGDC) Grand Finals November 28 at 19:00 – EET (18:00). Everyone can join for free on Nordic Game Vimeo channel and Game Wave Festival YouTube channel.
Three days left to the Game Wave Festival and those who are not in the travel mood, can join online sessions as well as have the opportunity for one-on-one meetings. Register with Black Friday 30% off promo code (WHITEFRIDAY) at https://www.gamewave.eu/ and meet 35+ speakers who will share the knowledge on various gaming industry relevant topics.
In addition to that, on-site and online participants will be able to join Panel Discussions, Workshops and Nordic Game Discovery Contest Grand Finals. Right after NGDC Grand Finals kicks off the Game Night – Open Microphone event. Everyone will have a chance to go in front and present a game, service or talk about actual topics! See the full agenda here: https://www.gamewave.eu/agenda
SuperGaming and Google Cloud Collaborate to Empower Game Developers with a SuperPlatform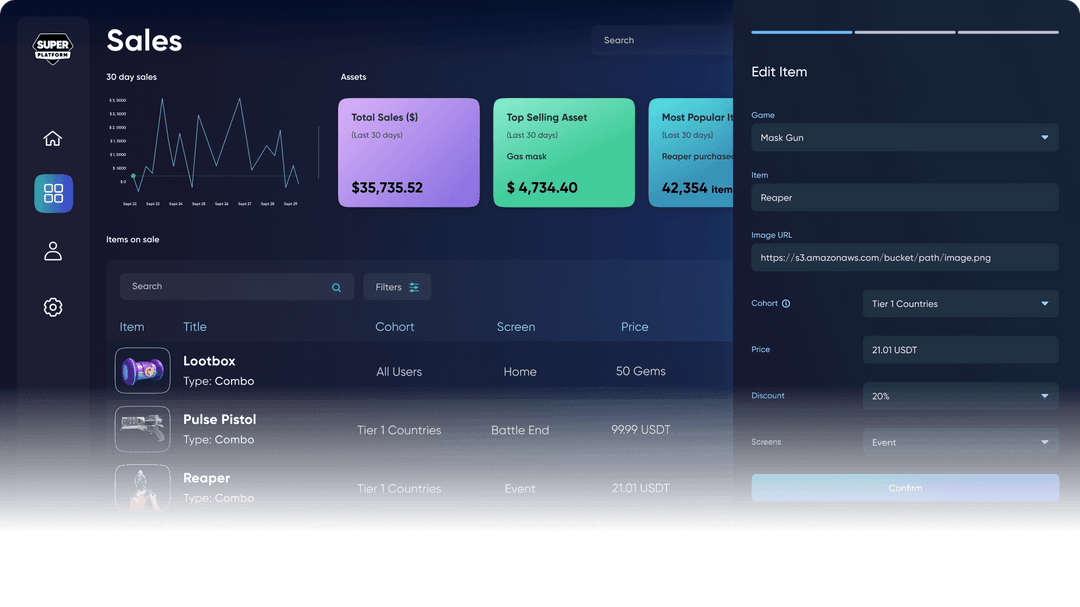 Reading Time:
2
minutes
Leading Indian game developer SuperGaming has chosen Google
Cloud to bring its best-in-class live-ops engine, SuperPlatform, to game developers the world
over. This will empower game developers to make better games with battle-tested cloud
infrastructure that currently powers all of SuperGaming's efforts. This includes PAC-MAN, which
has more than one billion downloads across all storefronts, and its multiplayer shooter
MaskGun, which has more than 65 million players.
SuperPlatform will run on Google Cloud and will enable game developers to manage live ops,
matchmaking, player progression, player data, analytics, monetization systems, server scaling,
sales, and merchandising. It also integrates with popular game development platforms.
"The SuperPlatform is at the core of what makes our games tick," says Roby John, CEO and
co-founder, SuperGaming. "It's been made by game developers, for game developers, and after
years of iteration, finesse, and supporting some marquee games like PAC-MAN, we felt it's the
right time to share it with more game developers. Google Cloud's reach, technical expertise, and
best-in-class infrastructure made it an obvious choice as our partner to bring this to market."
SuperPlatform is a SaaS (software as a service) and will be an ISV (independent software
vendor) running on Google Cloud, which provides secure, scalable, and sustainable
infrastructure that will enable more game developers to access SuperPlatform at scale.
"Gaming is a big focus for Google Cloud. We have scaled our global investments in this space
and are excited about the response we are getting from the market. " says Bikram Singh Bedi,
managing director, Google Cloud India. "Advancements like the SuperPlatform are welcome
additions to an ever-evolving ecosystem. With Google Cloud's infrastructure that enables
developers to build at scale and SuperGaming's pedigree in gaming, we can really drive impact
and innovation and see more games come out of India."
"By working closely with Google Cloud engineers and SDKs, a lot of our initial friction was
eased," says Navneet Singh Waraich, chief technology officer and co-founder, SuperGaming.
"One key for us and our SuperPlatform customers is choice, and the ability to migrate our entire
orchestration as needed for cost-effectiveness without disrupting the game client or server
integrations on the frontend. This was a major plus for choosing to build our current stack on
Google Cloud."
In addition to this, upcoming SuperGaming titles such as Indo-Futuristic battle royale, Indus and
Tower Conquest Metaverse Edition will also run on Google Cloud.