Pixion Games Announcing Fableborne Pre-Alpha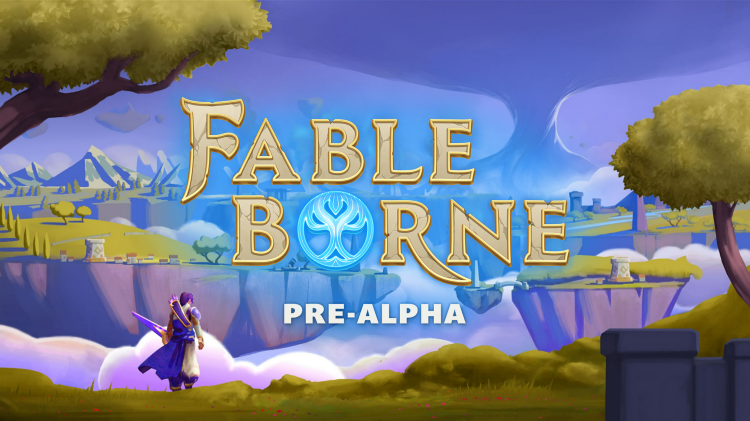 Reading Time:
2
minutes
Pixion Games is announcing the date for their first
'Fableborne Pre-Alpha Playtest', giving a small number of players from the community as well
as content creators an exclusive chance to experience the game and some of its core features
ahead of the public.
Fableborne is an action RPG blended with strategic base building, created by seasoned
industry veterans. Players can build their base, raid their opponents and upgrade buildings and
Echoes in a world rich of lore with a stunning art style and a fun gameplay loop.
This Pre-Alpha consists of two rounds of playtesting during the month of October. The first
Playtest is a Community & Content Creator Sneak-Peak happening from Saturday, October
8th, 2022 to Sunday, October 9th, 2022. During this first Playtest Pixion Games is inviting a
small number of content creators and handpicked community members who will get an
exclusive first look at the game to dip their toes in the world of Fableborne.
The second playtest will happen the following weekend, from Saturday, October 15th to
Sunday, October 16th with a higher number of allowed participants. Unlike most Playtests,
Pixion Games aims to not only collect valuable feedback from their community to improve
Fableborne, but to make the Playtest rewarding and fun. During these two days, Pixion Games
is inviting their community and members of various DAOs and Guilds to compete in a
tournament event, the Shatterlands Invitational. Players will compete against each other to be
the top contenders. Bragging rights and a prize pool of $2500 awaits the lucky winners.
Additionally, participants can unlock exclusive rewards, like a Pre-Alpha Champion Badge and
Discord community currency that can be used to participate in NFT Raffles..
Many Web3 gaming focused DAOs and Guilds will be participating in this event, such as Ready
Player DAO, IndiGG, MetanomGG, and many others to yet be announced.
Signing up to this Pre-Alpha Playtest is made easy. Users simply need to, subscribe to the
Fableborne newsletter, complete the Pre-Alpha Survey sent to their email inbox and join the
community on Discord. With a bit of luck there is a good chance to be selected to participate
and compete in the Shatterlands Invitational.
More information about the Pre-Alpha Playtest can be found in the official announcement.
NAILED IT! GAMES TAKES GRIM REAPER SUPERMATCH™ LIVE EXCLUSIVELY WITH SELECT OPERATORS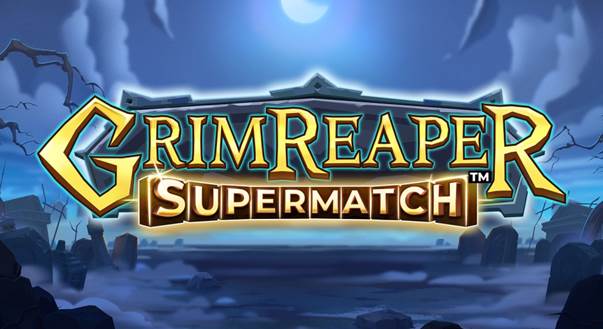 Reading Time:
2
minutes
Nailed It! Games, an independent Krakow-based games studio, is giving players early access to its new slot, Grim Reaper Supermatch™, launching exclusively with select operators before its worldwide debut.
The second release from the provider to feature the innovative Supermatch™ mechanic, the title is packed with 10 thrilling features that can transform gameplay and provide big winning opportunities.
Players reveal five Halloween-themed symbols on the bottom row during a spin. Landing three or more matching symbols unlocks the next row, with six rows to climb in total.
Between two and eight Blue Souls appear on the game grid each spin, before being collected in the Soulcatcher Chest as symbols are revealed. Filling the chest will unlock the Soulcatcher Bonus, triggering a spin with special symbols that could grant a win of 5,000x the bet.
Reaching the third row activates the Halfway Bonus, triggering one of five features that can respin a non-winning row, turn all non-winning symbols into winning ones, upgrade them to higher-paying symbols, apply a x2 multiplier or add extra Souls to the Soulcatcher Chest.
Should players reach the sixth and final row, the Mega Respin feature is activated. Here, every matched symbol becomes sticky and the rest respin, boosting winning potential to hair-raising heights.
A Free Spins bonus round can also be unlocked when landing three or more Scatters on a single spin. Blue Souls become Red during this bonus, adding to the Free Spins Soul Collection for chances to land extra free games and remove the lowest-paying symbols from the grid.
Grim Reaper Supermatch™ is the latest release from Nailed It! Games. It follows recent titles Rainbow Burst™ and Dog Days™, and builds upon the revolutionary Supermatch™ mechanic previously seen in Rome Supermatch™ release earlier in the year.
Paweł Piotrowski, co-founder of Nailed It! Games, said: "We've been working hard on our next Supermatch™ titles, and we're excited to be taking Grim Reaper Supermatch™ live exclusively with select operators – just in time for Halloween.
"This new title builds upon our cutting-edge mechanic, with plenty of win-boosting bonus features and ingenious new gameplay experiences that players haven't experienced before. We can't wait to see the reception – if you're brave enough to try!"
Playtika Holding Completes Acquisition of Innplay Labs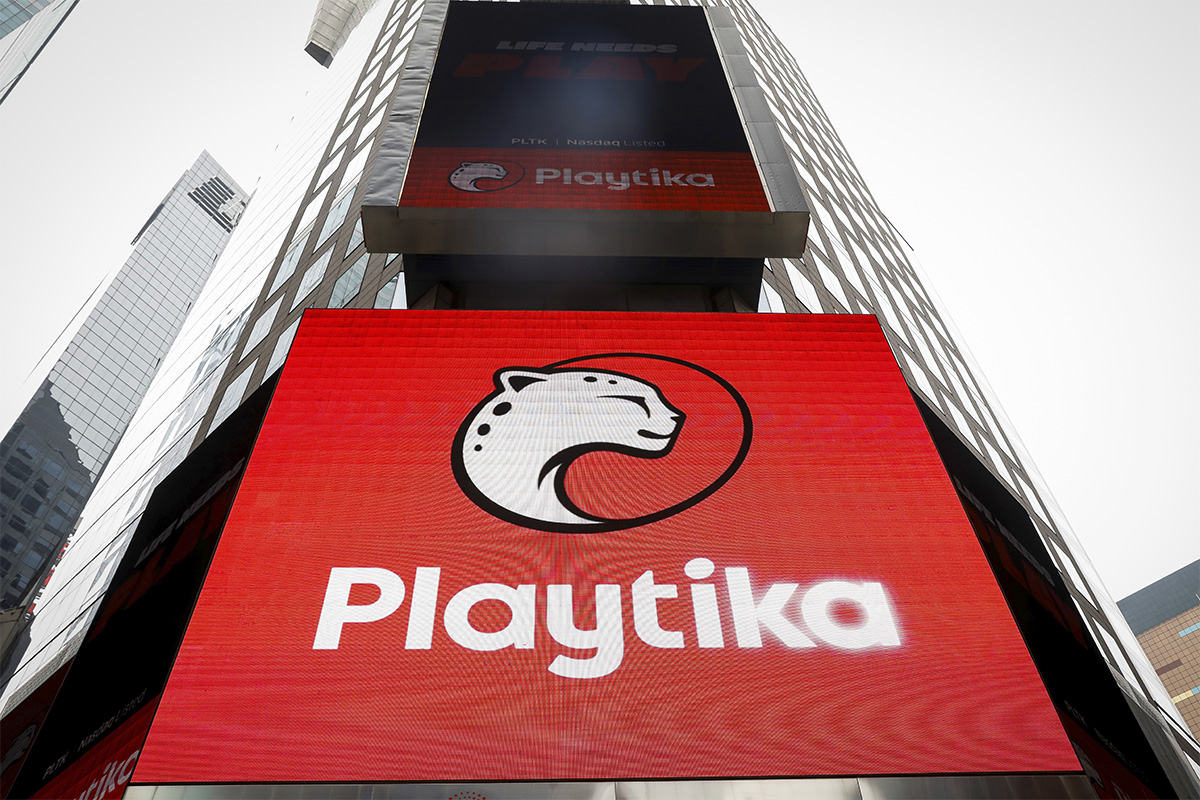 Reading Time:
< 1
minutes
Playtika Holding Corp., a mobile games pioneer and interactive entertainment leader, has completed the acquisition of Innplay Labs, a mobile gaming studio in Israel and home to the highly rated "Animals & Coins."
This milestone marks Playtika's second strategic acquisition this quarter, with the previous acquisition of Youda Games' card game portfolio from Azerion closing in late August. The acquisition of Innplay Labs further demonstrates Playtika's commitment to strategic expansion of its mobile gaming portfolio.
"Since our founding and through our track record of optimizing high-growth potential IP, like 'Animals & Coins,' Playtika has built a reputation for completing strategic acquisitions that deliver value to shareholders. This acquisition of Innplay Labs strengthens our position as a mobile games leader and is a testament to our commitment to investing in Israel as a global technology and innovation hub," Craig Abrahams, President and Chief Financial Officer of Playtika, said.
FBMDS' First Ever Crash Game, Champion Tales, is Out Worldwide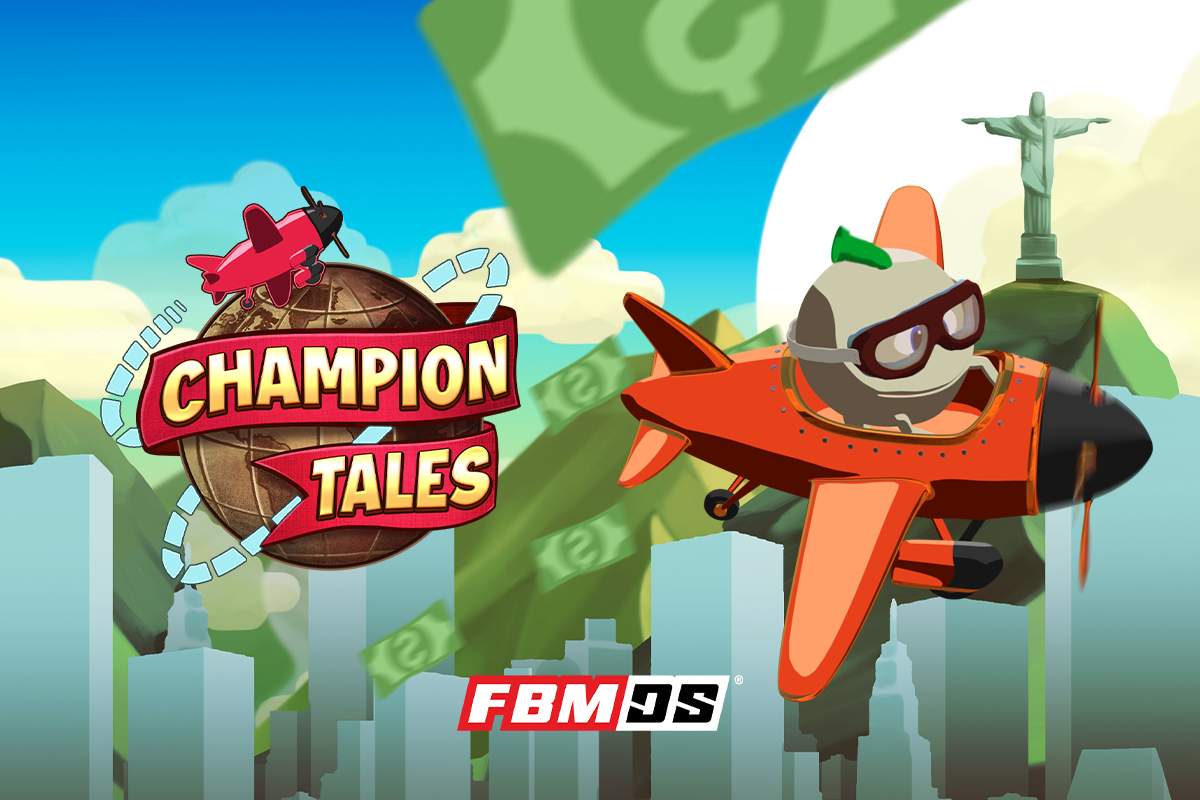 Reading Time:
2
minutes
Get ready to witness the dawn of a new era in online casino gaming as FBMDS unveils the highly anticipated Champion Tales, the brand's first ever non-traditional game available worldwide. Brace your players for an immersive gaming experience that will transport them across the globe, hand in hand with the legendary Mr Champion himself.
Champion Tales captures the essence of the emergent non-traditional gaming trend with its strategic betting rounds and monumental winnings. FBMDS' new game merges top-notch technology with the brands' expertise, creating a thrilling and immersive experience with high stakes for players and a safe choice for casino operators.
A distinctive non-traditional game with big prizes to award
Following a crash gaming logic, FBMDS' release evokes players' heart-pounding anticipation as the multiplier reaches new heights, requiring strategic decision-making and a thrilling rush to hit the 'Collect' button before it's too late.
FBMDS has balanced gameplay mechanics to increase players' chances of earning significant rewards, making it a lucrative choice for online casino operators. Furthermore, Champion Tales boasts a highly profitable RTP rate, surpassing competitors in the market.
But that's not all. Champion Tales comes loaded with features designed to elevate the gaming
experience:
Autoplay: Players can choose how many rounds they want to play without any hassle, making continuous play even more convenient and enjoyable.
Auto Cashout: The Auto Cashout feature, where players can choose the value they want to cash out, minimizing mistakes or distractions that could impact their winnings.
Responsible Gambling: FBMDS prioritizes players' safety with the responsible gambling feature, allowing players to set limits above or below their initial balance, preventing any unwanted excessive play.
Detailed Play History: A detailed play history feature ensures that players always remain safe and in control. They can review their past gaming sessions, bets and outcomes, promoting transparency and responsible gaming practices.
"Listening to our partners and clients was always the number-one priority during the creation process of Champion Tales," the Director for FBM, Renato Almeida, said. "Since the crash gaming category has been getting a lot of popularity, we made sure we understood market needs to make sure our clients' expectations and profitability rates were being met, while delivering an innovative solution able to provide players with an amazing gaming experience."
A personalized crash gaming atmosphere
Champion Tales goes beyond colossal wins with its debut, offering a captivating Brazil-inspired tropical ambiance. Moreover, the game's background, scenery and music can be customized to meet the needs of casino operators in diverse markets, cultural contexts and geographical locations.
This allows for an enriched gaming experience worldwide, whether by incorporating local landmarks, cultural references or regional music, to resonate with operators' requirements, enhancing customer engagement and satisfaction.
In addition, clients can have their respective logos applied to the game's flag, further aiding in branding. FBMDS maintains product localization as a priority by developing characters and backgrounds that resonate with the regions where partners operate and represent the seasonality of the market. This approach generates greater player identification, leading to increased retention and loyalty.
By developing mobile-friendly, cutting-edge and highly customizable gaming solution like Champion Tales, FBMDS proves once again its ability to deliver profitable and satisfying products for casino operators worldwide.