Deutsche Telekom Supports Ethereum Blockchain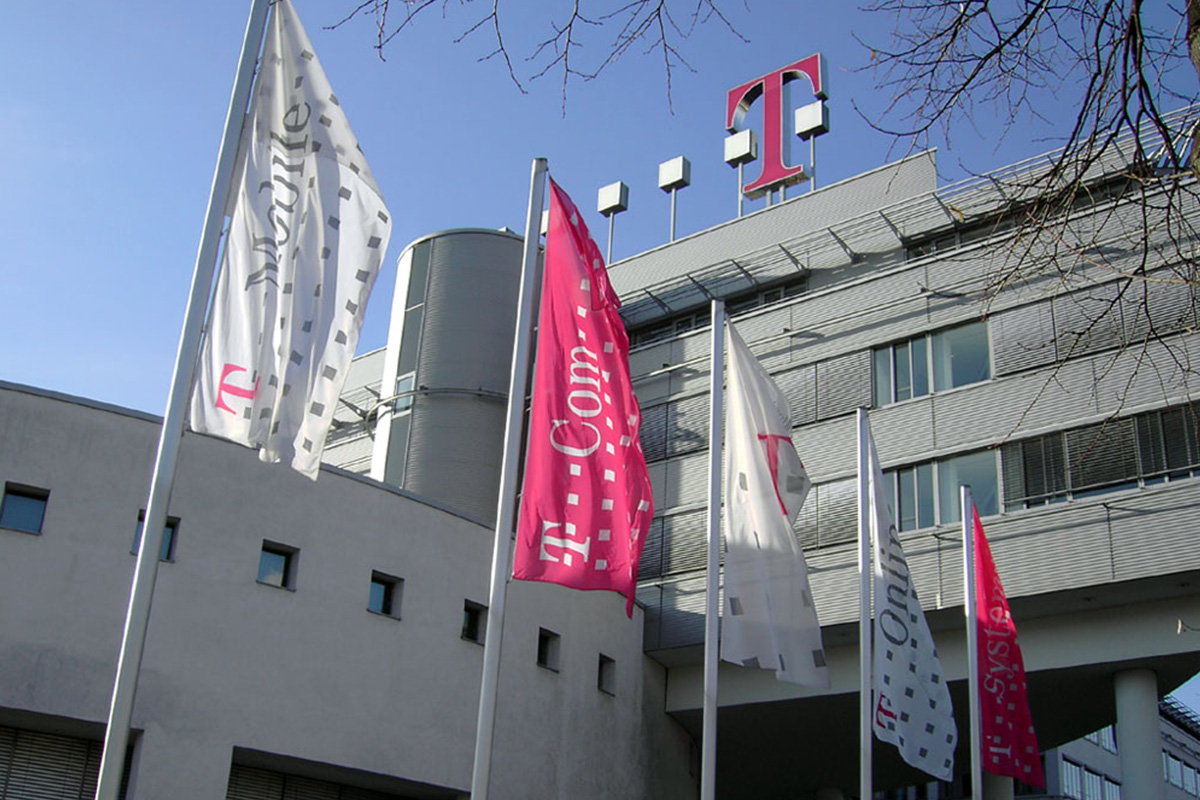 Reading Time:
2
minutes
Deutsche Telekom is expanding its activities in the field of blockchain technology by including the second largest blockchain in the world. DT's subsidiary, T-Systems MMS, provides the Ethereum Network with infrastructure in the form of validation nodes. Validators play a key role in the operation and security of blockchains.
Ethereum uses the cryptocurrency Ether (ETH) as a means of payment for transactions. After the so called "Merge", Ethereum recently relies on Proof-of-Stake (PoS) for consensus, which, in addition to laying the foundation for future scalability improvements, significantly reduces the blockchain's energy requirements. T-Systems MMS maintains sustainable blockchain networks and, therefore, supports the transition to PoS by operating validation nodes.
In addition, the Deutsche Telekom subsidiary cooperates with Stake Wise. StakeWise offers liquid staking pools, which allow users to keep their ETH tokens without having to operate validator nodes themselves. As a result, the entry barrier for investments in cryptocurrency is lowered.
"Our cooperation partner StakeWise collects individual Ether tokens from many different owners and merges them into validator nodes. These validator nodes are provided and operated as infrastructure by T-Systems MMS. Staked Ether tokens remain available to the owner in this construct – liquid – and can be used in other Decentralised Finance (DeFi) applications," Dirk Röder, Head of Blockchain Solutions Center at T-Systems MMS, said.
The Deutsche Telekom subsidiary also participates in the governance of StakeWise and has joined the so-called Decentral Autonomous Organisation (DAO). In this way, T-Systems MMS contributes to transparency and security in the Ethereum network.
"After collaborating with Flow, Celo and Polkadot, we are now taking the next decisive step in the blockchain world and are doing pioneering work here with Ethereum. As a node operator, our entry into liquid staking and the close collaboration with a DAO is a novelty for Deutsche Telekom," Dirk Röder added.
"With the move to Proof-of-Stake, we expect strong demand and significantly increasing capital flows in the Ethereum network. We are therefore pleased that T-Systems MMS, as an infrastructure provider, is giving our protocol more reliability and making the Ethereum ecosystem safer overall," Kirill Kutakov, co-founder of StakeWise, said.
Microsoft Backs Blockchain-Focused Gaming Company WeMade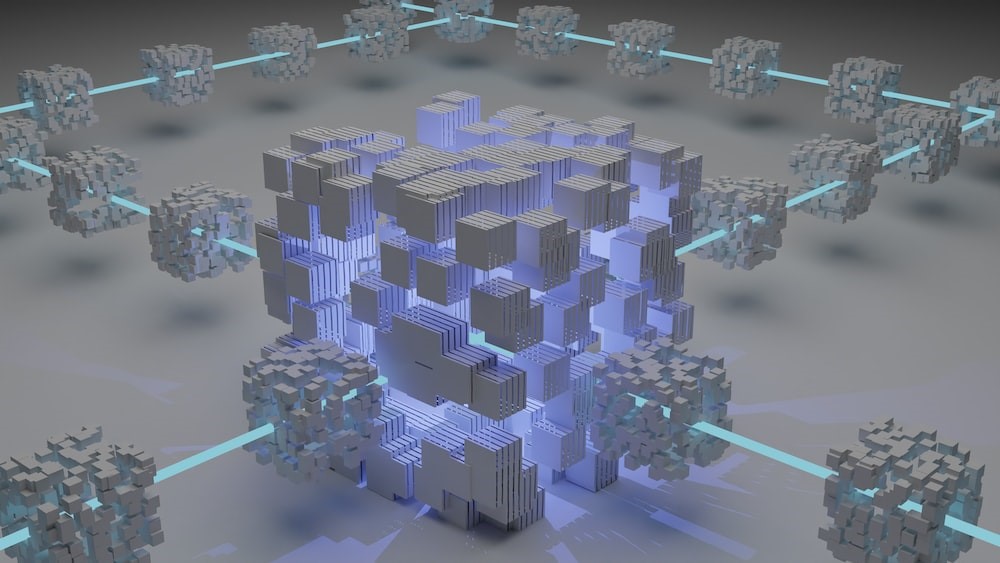 Reading Time:
3
minutes
Over the last few years, Microsoft has been venturing out and investing in new sectors of technology, such as investing in Space and Time, a decentralised data warehouse. Microsoft's investments in areas such as Web3 are a sign of the times, as many large-cap technology companies have adopted the idea since 2021.  Web3 is an idea that uses cryptocurrencies and blockchain technology to provide internet users with data security, privacy, and scalability.
Microsoft's Latest Venture
Most recently, we have seen Microsoft back WeMade, a South Korean video game developer that has made several aggressive bets on blockchain technology over the years. WeMade is best known for creating the Legend of Mir series, which has attracted more than 120 million users in Asia. The company's games, such as Legend of Mir 2, generate over $20 million per month in China alone, highlighting the dominating presence WeMade has in the Asian gaming market. WeMade is also a progressive video game company that has been exploring different ways to incorporate blockchain into its games.
WeMade's Work In Blockchain
The company's objective is to use blockchain technology to transform everyday games and to have its stablecoin used as one of the main currencies in the blockchain gaming market. Microsoft recognises the private company's potential, investing $14.8 million in the company through convertible bonds, as per regulatory filings. Shinhan Asset Management and Kiwoom Securities also backed the blockchain gaming-focused company, with Shinhan investing $21.2 million and Kiwoom investing $10.5 million. These three investments are just the beginning of WeMade's plans to build its global blockchain gaming ecosystem.
WeMade is at the forefront of blockchain gaming, which is why the company is receiving significant backing from some of the most respected companies in the gaming sector. Blockchain already has a considerable presence in the gambling industry and brings with it many advantages. Casinos that embrace blockchain allow individuals to play games solely using crypto by supporting the most popular digital currencies available. This means that players don't have to wait a long time to get payouts or register to play games like blackjack and slots in the crypto gaming space. These are the defining features of the best crypto casino online. The increasing presence of blockchain in gaming and online gambling makes one wonder if it will make its way into sports betting.
There are also blockchain-based games that let players have real ownership of in-game assets, such as CryptoKitties, a platform developed by Canadian studio Dapper Labs in Vancouver, British Columbia. In 2018, CryptoKitties received backing from Steph Curry after partnering with the Golden State Warriors star to release the first-ever celebrity-branded CryptoKitty. Each CryptoKitty represented Curry's interests and skills, such as his passion for cooking.
Where Else Are We Seeing The Idea Of Web3?
Microsoft may be investing in blockchain and Web3, but the technology company isn't the only one. While some critics have pointed out concerns over Web3's decentralisation, and Jack Dorsey and Elon Musk have both said the idea serves only as a marketing term, companies like Nike are still moving into this space.
During the week of November 14th, 2022, Nike announced that it is launching a Web3-enabled platform called '.Swoosh'. The platform will allow people to collect and trade digital items like virtual sneakers and the Nike .Swoosh platform is expected to launch in January 2023. It is meant to encourage customers to become co-creators in digital product royalties. The platform's digital collectibles can be used in Web3 games such as t-shirts and sneakers, and the company also stated that users will be able to unlock real-world benefits through Web3 technology, including conversations with pro athletes.
Microsoft has been investing in new industries for years, and WeMade has been making a global name for itself in blockchain gaming at the same time. It's not a surprise that the two companies have finally come together, with Microsoft investing a substantial amount of capital in the South Korean video gaming company. The future is blockchain gaming, and Microsoft will be glad the company got its foot in the door in the beginning.
Fastex Chain is here. It's time to earn and maximize profits.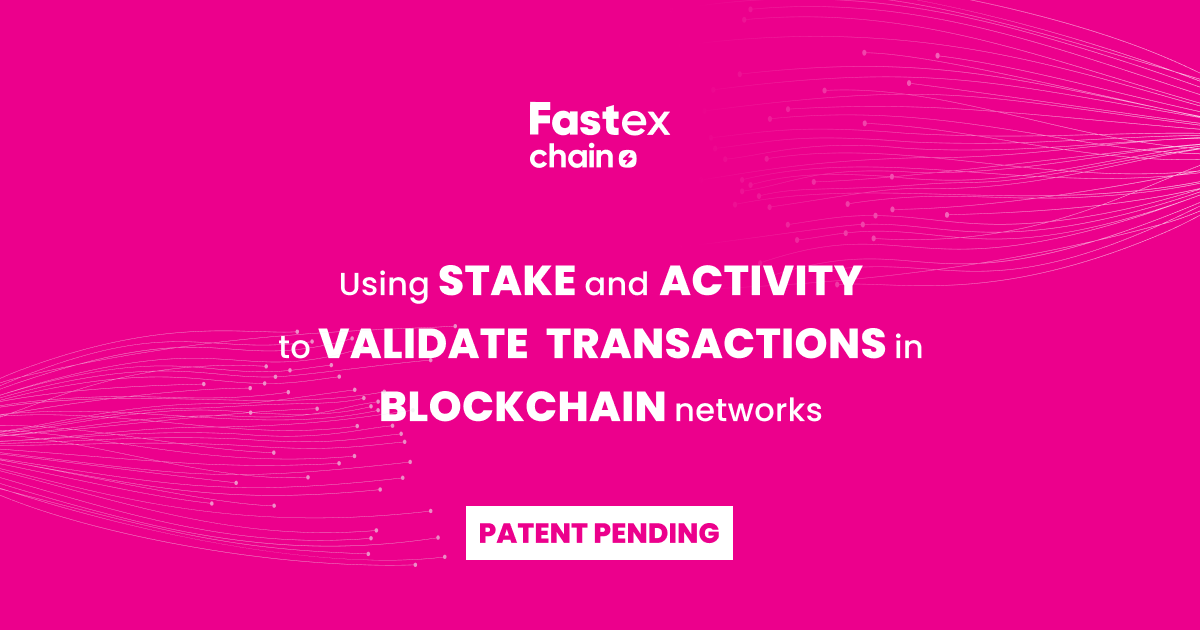 Reading Time:
< 1
minute
As one of the most-awaited and massive projects of the Fastex ecosystem, Fastex Chain has come as a new and one-of-a-kind blockchain platform that brings a new way of business development and revenue growth in blockchain with its game-changing consensus mechanism – Proof of Stake and Activity (PoSA), taking into account the users' actions to maximize your chance of becoming a validator according to your users' activity on your smart contracts in addition to your stake. The PoSA consensus idea of using stake and activity to validate transactions in blockchain networks is patent pending.
With this move, all the products of the Fastex ecosystem with regards to their web 3.0 components including ftNFT marketplace, Fastex Verse, and FastexPay will be moved to Fastex Chain, with Fasttoken as its native currency.
FastexChain enables developers, builders, and businesses to build and scale decentralized applications on this rewarding platform, fostering the growth of user activity and high value.
We have created a platform that is simple and profitable for diverse businesses, representing countless possibilities for everyone bold enough to take the first step. You can endlessly grow, build and scale and earn within the Fastex Chain network. Change is coming and we can embrace it together.
This is where your business is supposed to be.
Blockchain Trading Card Game Kingdom Hunter Launching This Month on WEMIX PLAY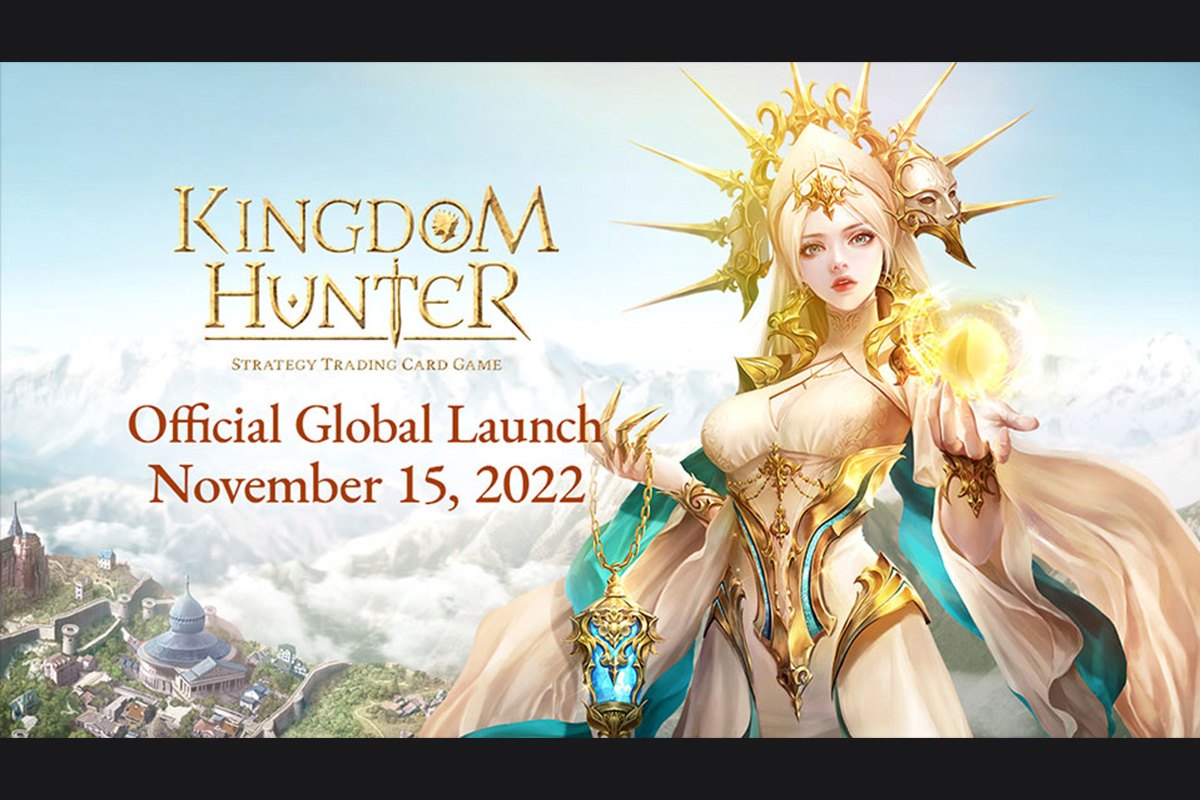 Reading Time:
2
minutes
Kingdom Hunter, the brand new blockchain trading card game developed by RedFox Games, launches on WEMIX PLAY on November 15.
Kingdom Hunter is the first game based on a completely new IP on the WEMIX platform and features unique gameplay, upgraded mechanics and intuitive strategy. Kingdom Hunter is highly anticipated for its illustrious graphics and innovative Play-and-Earn gaming style. The number of pre-registrations around the globe has already surpassed the 1 million user milestone, following two closed beta tests.
"Kingdom Hunter was designed for the WEMIX PLAY platform from the ground up – from onboarding to the game development stages. We are confident of the title's ability to perform well in the Play-and-Earn space," David Son, CEO of RedFox Games, said.
"We are putting significant efforts behind supporting Kingdom Hunter, to help the game reach its full potential in the global market. We expect this title will play a key role in breaking down barriers between games and our real-life world through the inter-game economy of the WEMIX platform," Henry Chang, CEO of Wemade, said.
Kingdom Hunter maximises the charm of the turn-based battle system by adding the ability to capture and persuade enemies' Hero cards. The game is backed up by a roster of content including fantasy stories, the collection, and growth of multiple Heroes, battles based on character traits, and the development of cities via political decisions. Dynamic battles, which take place on a gigantic world map to obtain strategic footholds, add a new layer of entertainment to the game.
The main currency of the game is Lord Coin. Users can earn Lord Coin with in-game resources such as Runestone. The game's systems enable users to earn resources and currency in the game, which can later be used in the real-world economy by exchanging Lord Coin into WEMIX tokens. Kingdom Hunter's Lord Coin will be joining the REFLECT Alliance on the WEMIX platform, allowing for easy token swaps across games.