Exclusive Q&A/Widget with Nicolas Marlier, CTO at PandaScore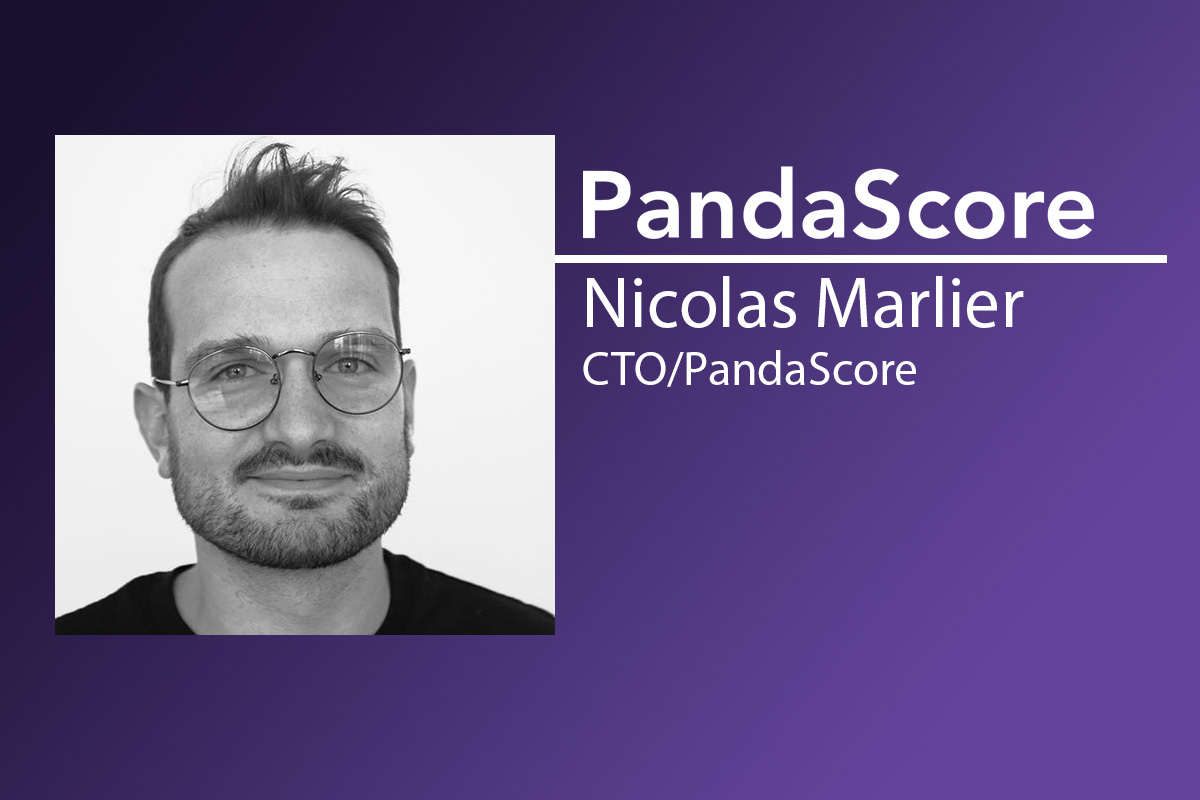 Reading Time:
3
minutes
What motivated you to upgrade your Widget product?
Our revamped Widget 2.0 product builds on the huge success of the original solution we launched several years ago. The upgrade forms part of wider efforts to deliver the best products and player experiences to the esports ecosystem, driven by the power of data. Operators using Widget 2.0 can better attract and engage esports fans, particularly during live, with highly customisable esports widgets that provide game-specific, real-time data. This means that players can enjoy in-depth esports information on their favourite games, delivered via undelayed data so that they know they are getting a real-time viewing and betting experience.
With Widget 2.0 we can offer a more customised integration through a block system that allows each bookmaker to adjust what kind of information they want to make available on specific sections of their website or app. We have also improved the data visualisation so that players can more easily understand complex datasets at a glance while providing even greater data granularity for expert players that really want to deep dive into specific games.
What titles does Widget 2.0 cover in live? And to what depth?
So we offer a dedicated Widget for each of the 11 esports titles we cover including three live widgets for CS:GO, Dota 2 and League of Legends (LoL). Take LoL, for example. We have a radar chart designed by League of Legends experts so that bettors can quickly and easily see the strengths and weaknesses of each team. For CS:GO, that information is presented on a map-by-map basis and depending on team sides. This is to take into account the differences between each game and to make the player experience as intuitive and seamless as possible.
Why was customisation so important to your revamped Widget product?
Each bookmaker wants to deliver an experience that not only meets but exceeds the expectations of its players. It also wants to do this while standing out from its rivals. As a data provider, it is important for us to give operators the tools they need to do both of these things. Our block system adapts to the different experiences offered by each bookmaker, as well as the wide range of devices used by players. In addition, operators have complete freedom to customise the front end with their own branding colours to maintain a consistent user experience at all times.
What are the player engagement benefits of Widget and how can operators leverage the product in innovative ways?
Esports fans want a seamless stream but also access to stats and data points about their team and/or their opponents. Bringing that insight directly onto the operator's platform via our Widget 2.0 product provides this and allows sportsbooks to drive greater engagement among existing players and esports bettors, but also attract new customers that are not necessarily bettors yet but are looking for access to this data via an easy-to-use interface. That makes our Widget product innovative in itself as it allows operators to connect with esports fans and bettors in an entirely new way.
What's next for PandaScore?
Our product roadmap has been busy, that's for sure. Recently, we've added Starcraft 1 and 2 to the long list of games we offer coverage on, extended our cutting-edge BetBuilder product to cover all three major games, will be offering micro betting markets for the first time, launch community engagement tools to let operators to better engage with their users on Discord and Twitch. More exotic betting markets, such as player specials for LoL and Dota 2 are also underway, and this is not the full list of innovative products to come. We are committed to designing and developing the tools and features operators need to unlock the true potential of esports and esports betting, and our product roadmap over the next 12 months will allow them to do just that.
It is still very early days for esports betting, but more and more sportsbook operators understand the opportunities on the table and are making moves in the space for the first time. PandaScore is here to guide them through the sector and deliver the best possible experience to both new and existing esports fans and bettors.
Game Changers and Guild X broke records in Berlin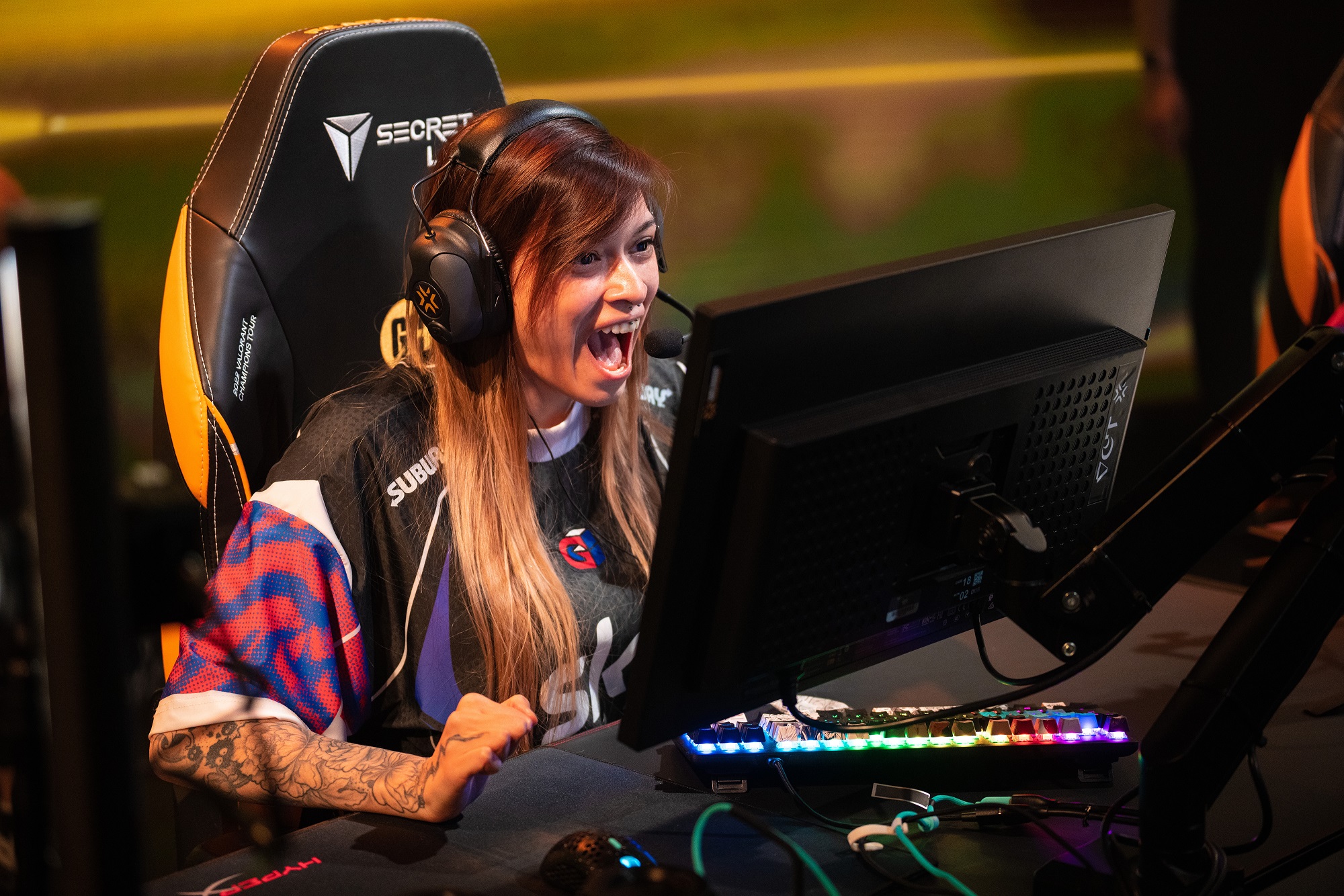 Reading Time:
2
minutes
Guild Esports, a global esports team organisation, took sixth place overall with team Guild X in the inaugural VALORANT Game Changers Championship, held in Berlin (15-20 November).
Following a year of intense regional competition, the world's most elite Game Changers squads went head-to-head in person, for the first time ever, to crown a global champion in Germany. Bringing together the best teams from North America, Brazil, EMEA, APAC, LATAM and East Asia, G2 Esports won the Grand Final to lift the coveted championship trophy.
Supporting women in gaming is a key part of Guild's strategy within the sporting community, aligning with the aims of Game Changers to create new opportunities and exposure for women and other marginalised genders within VALORANT esports.
The tournament in Berlin, with over 150,000 viewers* tuning in, demonstrates how women in gaming and teams such as Guild X are not just changing the game but also breaking records. According to Esports Charts, Game Changers has become the most-watched tournament for women's esports.
On Sunday, Guild also hosted a watch party at the Sky Guild Gaming Centre in Shoreditch with talent Elz the Witch, Iain Chambers plus other influencers such as Megsoundslikeegg and Geo Collins in attendance. Even though Guild X was not in the Grand Final, Guild, along with its supporting partners Sky and Subway, wanted to offer a safe space for VALORANT fans to watch the finale, especially women and marginalised gender fans.
Jasmine Skee, Chief Marketing Officer at Guild Esports, said: "Our vision at Guild is to lead the way in supporting the future of women in gaming, and we are committed to equal opportunities for our Guild X players. The Game Changers Championship in Berlin was a hugely successful event and we are extremely proud as an organisation to have been a part of it. Congratulations to all at G2 Esports on their victory in such a milestone event for the esports industry. With the announcement of the new Game Changers format, we're excited to watch our Guild X team, and the wider women esports industry, grow."
Guild X has been confirmed this week as automatic top-tier qualifiers for the VALORANT Game Changers EMEA 2023 competition, with relegation rules now being in place as part of the new format changes announced. The Game Changers tournament will continue to break down stereotypes, elevate women and allow them to further their careers in a dedicated safe space, and provide a platform for professional growth both in and outside of the game – all actions that are completely aligned with Guild's strategy moving into 2023 and beyond.
Inter Esports Partners with Mkers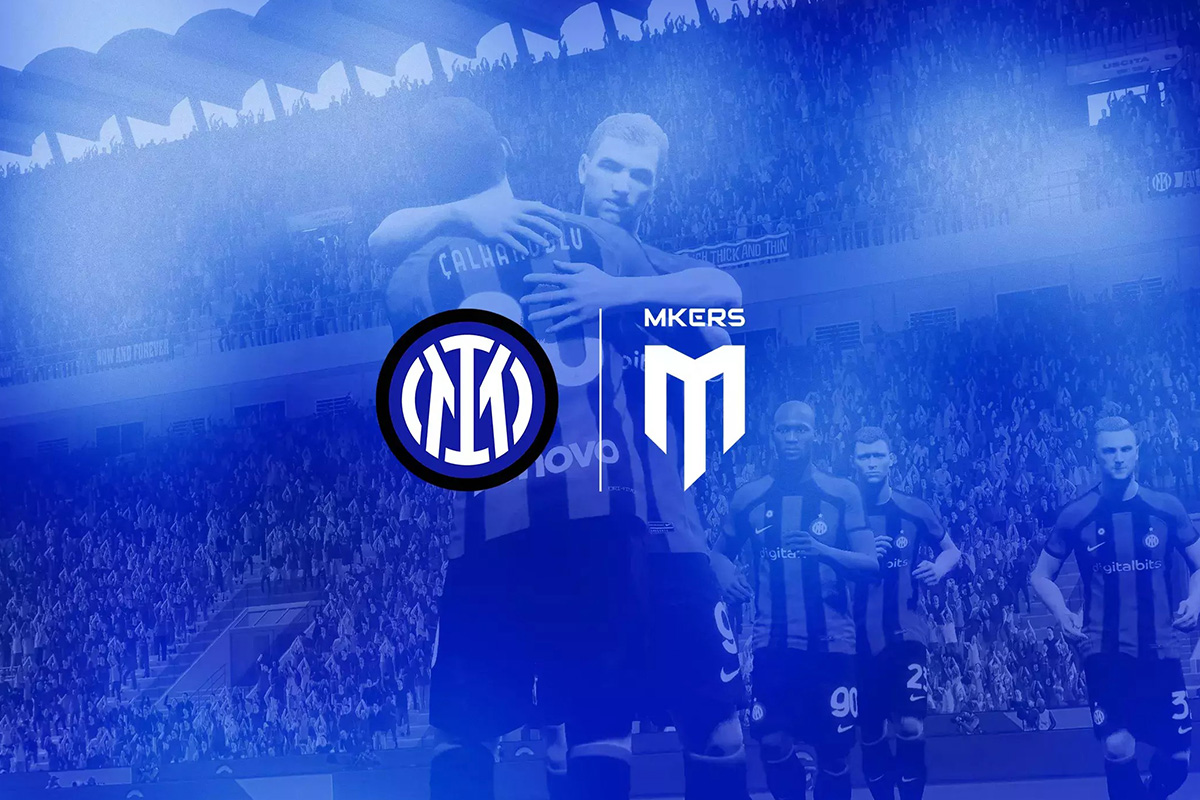 Reading Time:
< 1
minute
Inter Esports, the eSports division of Italian football team Football Club Internazionale Milano, is continuing to strengthen its international and online presence in the world of eSports. After the start of the partnership with the Club's Global Football Videogame Partner KONAMI, the Nerazzurri have now announced a new collaboration with Mkers, the largest eSports agency in Italy and one of the biggest in the world. It is also the only Italian company active in the sector. The 2022/23 season will see the Nerazzurri taking part in KONAMI trophies, both domestic and international with a new squad of Pro Players. The team will reveal their new roster on Sunday 27 November on the main stage of the eSports Arena at Milan Games Week & Cartoomics, during the event organised by KONAMI.
"Working with a leading firm in gaming such as Mkers allows our Club to further develop the eSports project, which is of great strategic importance to Inter in terms of continuing to innovate and connect with the younger generations around the world," Alessandro Antonello, CEO of FC Internazionale Milano, said.
"This is a massive collaboration for Mkers, which is a clear signal of our growth until now. It's another chance for us to expand our reach abroad. We will work hard to show that we are worthy of the trust shown to us," said Paolo Cisaria, Managing Director Mkers Spa.
World Esports Championship: CS:GO team to kick off India's campaign on December 2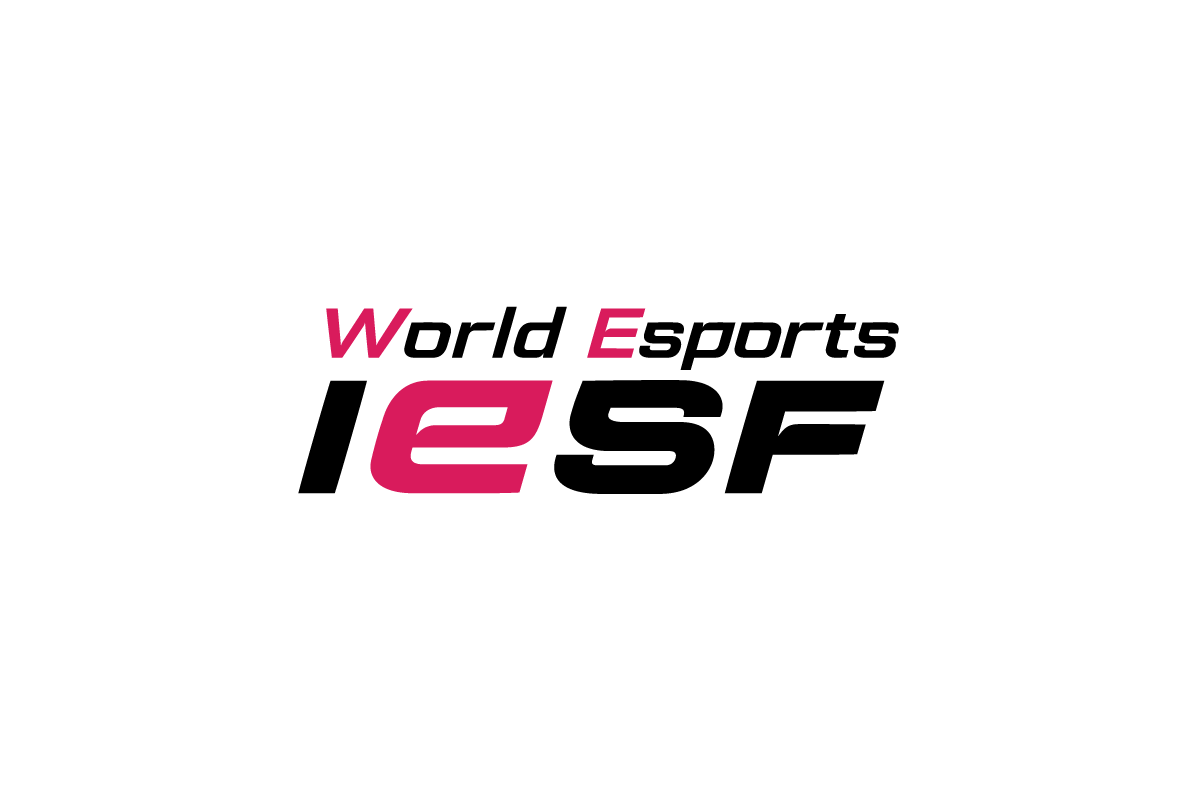 Reading Time:
3
minutes
The Indian CS:GO team will be leading the country's charge at the IESF's 14th World Esports Championship as they take on Tajikistan in their opener on December 2.
A team, comprising of skipper Ritesh Sarda (Defaulter), Shuvajyoti Chakraborty (Mcg1LLzZz), Anshul Adarkar (KiiLSwitCh), Hrishikesh Shenoy (Crazy_Gamer) and Harsh Jain (lynX) has been placed in the Group C along with Tajikistan, Team IESF and Chile. After their eighth-place finish in the last edition of the tournament held in Eilat, Israel, the team will be determined to clinch a podium finish this time around.
Team India CS:GO captain Ritesh Sarda said "It's been a great honour to represent India back-to-back in the WEC. We as a team are excited and prepared to play in the upcoming WEC starting next week in Bali. The world finals is going to be a huge spectacle. With the right mentality and proper grind, we have high hopes for the tournament and will try to bring the laurels to the country."
Organised by International Esports Federation (IESF), the upcoming 14th World Esports Championship will witness the participation of top athletes from over 120 countries, competing in six different Esports titles—CS:GO, Dota 2, Tekken 7, eFootball as well as debutants PUBG Mobile and Mobile Legends: Bang Bang Bang. With a massive prize pool of USD 500K (INR 4 crores approximately) up for grabs, the tournament will be conducted in Bali from December 1 to 12. Team India consists of the same athletes which represented India at the last World Esports Championship in Eilat and had won the National Qualifiers (NESC2022).
Besides CS:GO, India will also participate in the Tekken 7 and eFootball titles.
"This is another great opportunity post the Commonwealth Esports Championship for India's esports athletes to prove their metal. With Olympics also announcing "Olympic Esports Week", esports is inching towards its Woodstock moment; and medals in events like CEC, WEC will help in establishing India as a dominant-esports powerhouse' globally. This set of our athletes have great potential and we are confident that they will give a tough challenge to the world's best and emerge victorious and make our glorious nation proud. I wish them all the very best and look forward to see them triumph in their respective titles" said Yugal Kishore Sharma, Director of Esports Federation of India.
Hitesh Khorwal (Rcool) and Hemanth Kommu (Peshemak7) will represent India in the Tekken 7 and eFootball titles respectively.
Khorwal will battle it out against athletes from Pakistan, Bahamas, Venezuela and Palestine in the Group E and will be beginning his challenge against Lucius Antoine of the Bahamas on December 3.
The Indian's clash against Arslan Siddique of Pakistan on the same day following his opening game will be one to watch out for. Arslan has won the VSFighting X, Dreamhack 2022 and Combo Breaker 2022 titles earlier this year.
"I am really glad that I will be representing India in WEC this year, this feeling is adorable and I can't explain my emotions. WEC is always an arduous task for Tekken participants since our scene has progressed tremendously well and reached a new zenith. So it's a moment to cherish for me. It creates a perfect scenery of success for me after putting my blood and sweat into this game. This time I am more devised for the WEC. As a mountain to climb it already is, I feel confident as well as prepared for this. It's a great opportunity to prove my mettle against the literal virtuosos of the title and my body, soul and mind, is ready for it. Bring it on, Bali!" Hitesh expressed his excitement ahead of the World Championship Finals.
Kommu, on the other hand, will be competing against athletes from Kazakhstan, Armenia and Guinea in Group P. He will play his first match against Cheick Conde of Guinea on December 3.
"It's an amazing feeling and honour to represent our country at the 14th WEC. It's a huge opportunity for me to play at such a big event with the top players from different countries competing. I'm confident with my grind and will try my best to get the best results in the tournament and want to bring some glory from it back home." Hemanth said while expressing his thoughts on getting the opportunity to represent India in the world finals.
The group stage games for Tekken 7 will be contested in the best-of-three format and for CS:GO it will be in the best-of-one.
Following the conclusion of the group stage, the Top-2 teams from each group will progress into the next round in the CS:GO and Tekken 7 titles while for eFootball only the top team of the group will qualify for the next stage.