AHA NSW Partners with Entain Australia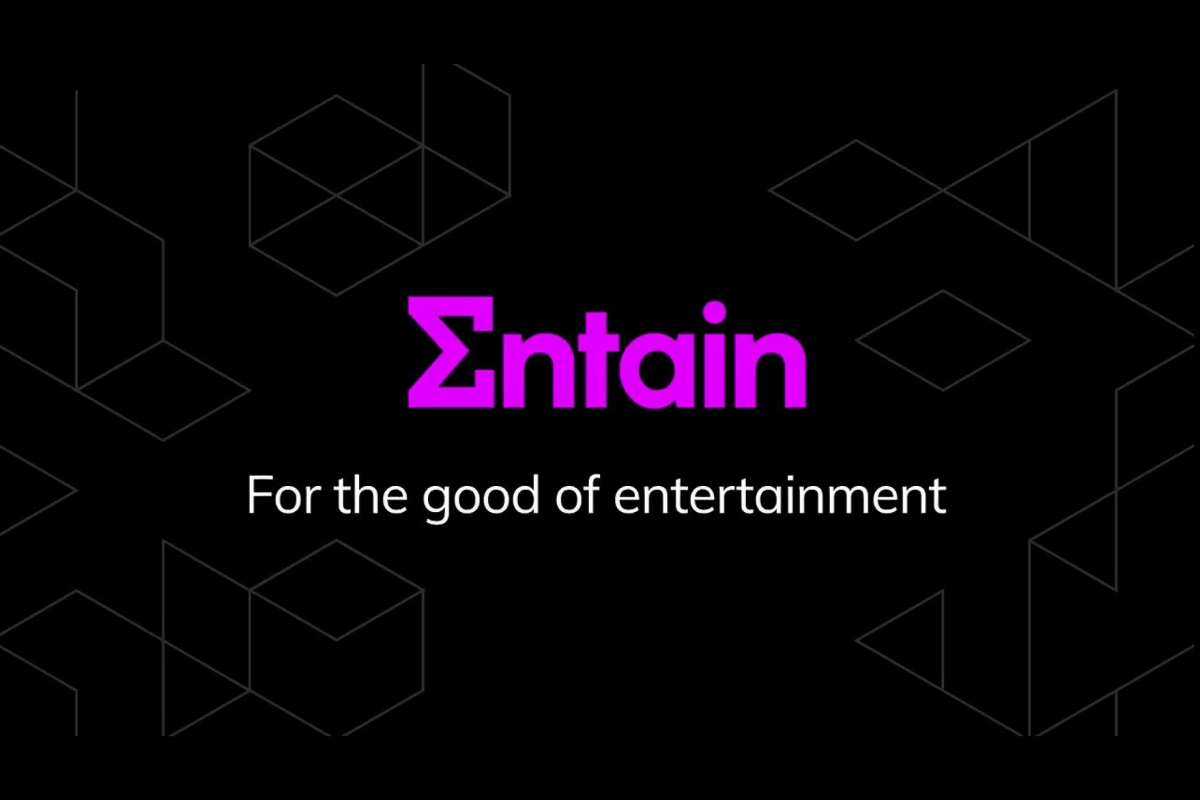 Reading Time:
2
minutes
The Australian Hotels Association NSW (AHA NSW) and Entain Australia, part of one of the world's largest sports betting groups, have formed a partnership to acknowledge the place of digital wagering platforms in the betting landscape within NSW hotels.
The long-term agreement will provide an opportunity for Entain Australia to promote its digital wagering brands – Ladbrokes and Neds – in the state's pubs through a new advertising and sponsorship arrangement.
The arrangement does not interfere with the exclusive license that TAB has in New South Wales for physical outlets. That license was brokered by the State Government in 2013 and runs until 2033.
NSW hotels that decide to enter into the agreement with Entain Australia will display in-venue advertising for Ladbrokes or Neds promoting their digital wagering platforms. They will not install or operate any physical Entain wagering facilities; receive any commission from Entain for any bets placed; have staff operating Entain wagering terminals eg portable iPads or phones; have staff accepting bets from hotel patrons on behalf of Entain; advertise to the general public on the exterior of their hotel; or do anything else which may offend Tabcorp's retail exclusivity in NSW. The agreement simply markets a form of wagering that many punters already use.
AHA NSW CEO John Whelan said: "The reasons for this new partnership are simple. For decades now, many NSW hotels have operated PubTABs for Tabcorp at a significant loss – primarily due to high Sky Channel and EBT (betting terminal) fees. In country NSW it's even worse, with the majority of country pubs currently running their PubTAB at a loss.
"Today's partnership with a world leader in Entain will finally give NSW hotels competition and choice."
Entain Australia CEO Dean Shannon said: "We applaud AHA NSW for their vision in agreeing to work with us to bring this partnership to life.
"While there is still value in more traditional cash retail wagering, there is a highly engaged audience of punters who like to go down to their local for a bet with their mates, and how they do that has evolved.
"This partnership recognises that evolution and is about offering choice for the benefit of AHA NSW members and their patrons. There is no reason why traditional cash wagering can't co-exist in a hotel, alongside an advertising sponsorship arrangement with Entain that promotes the digital offering of one of our leading brands.
"Entain recognises the opportunity for us to connect and communicate with the audience inside hotels is valuable and we intend to support the operators of those venues, just as we would any other advertising channel."
Whelan said it was clear pub patrons had embraced wagering via a smartphone a long time ago.
"Our patrons are already exposed to advertising from corporate bookmakers on our pub TV screens, on the radio, in newspapers and on their phones.
"Increasingly people are choosing to bet on the races or the footy on their phones – not in the traditional retail environment. Today, most people betting on their phone in a NSW pub are placing a bet with Ladbrokes, Neds or another corporate bookmaker."
The CEO also reiterated that AHA NSW was committed to its supportive partnership with Tabcorp.
"Retail wagering in our venues is extremely important, with NSW pubs generating about half the current national PubTAB turnover," he said.
"Tabcorp has a long-term exclusive retail licence in NSW and, of course, we will continue to support TAB retail in-venue."
Best 7 Australian Online Casinos – Top Casino sites 2022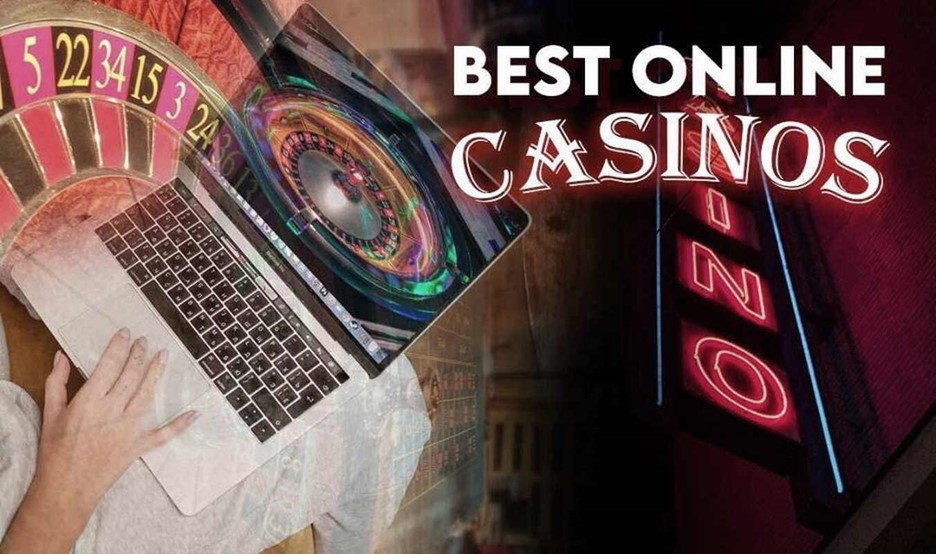 Reading Time:
3
minutes
In the digital age, land-based casinos could soon become a thing of the past. The number of people playing at online casinos is rising because it is more convenient than traditional methods. In addition, the casino world has progressively shifted online, making more people interested in playing casino games from home. With the thousands of online casinos currently in existence, it can be challenging to know which ones are worth your time. This article will introduce you to some of the internet's most famous Australian casinos that offer great bonuses and features. For detailed research, visit Spin-paradise and their page about online casinos Australia. These experts will show you what to look for in a gambling site.
Top 7 Australian Casinos
Now let's review some of the top 7 Australian-based online casinos.
1. Croco Casino
This online casino has been operating since 2021 and offers various games, such as slots, blackjack, roulette, and more. Players can also enjoy their VIP rewards program, which offers multiple bonuses and cashback. Also, the site is secured with SSL encryption, which guarantees that all payments are safe and secure.
2. YOJU Casino
YOJU casino is an excellent option for Australian players who want to enjoy the best online gambling experience. This casino offers exclusive bonuses, unique game selections, and fast withdrawals. The site also uses 128-bit SSL encryption technology to protect all transactions.
3. SlotoZen Casino
SlotoZen casino is one of the best Australian casinos. It offers over 2000 games from leading game developers, including video slots, table games, and live casino options. The site also ensures secure payment methods with its advanced encryption technology.
4. Casino Rocket
Casino Rocket is an excellent choice for Aussies who want to enjoy their favourite casino games. This online casino offers over 1000 slots, table games, and live dealer options from top software providers. The site also provides secure banking with its reliable encryption technology.
5. Casino Mate
Casino Mate is another famous Australian casino that offers secure banking, fast withdrawals, and exclusive bonuses. The site features over 1500 games from leading developers such as Microgaming and NetEnt. Also, the site provides a secure gaming environment with its encryption technology.
6. Zoome Casino
Zoome casino is an Australian-friendly online casino that offers a fantastic selection of slots, table games, and live dealer titles. The site also provides secure payment methods via its advanced encryption technology. Additionally, the casino offers exclusive bonuses and VIP rewards to its players.
7. King Billy Casino
King Billy casino is one of the best Australian casinos that offer exclusive bonuses and a great selection of games. The site features over 2000 slots, table games, and live dealer titles from leading developers. Additionally, the casino provides secure payment methods with its advanced encryption technology.
We hope this list has given you insight into some of the top online casinos for Australians in 2022.
How to choose the best Australian online casino? Top tips
With so many great choices, knowing which is best for you can take time and effort. To make sure you have the best experience possible, we recommend considering the following factors before making your selection:
Bonuses and Promotions – Look for casinos that offer generous welcome bonuses and ongoing promotions. It will help you get more value out of your deposits and maximise your chances of winning.
Game Selection – Check out the game selection to ensure a wide variety of titles from top developers. It provides you can play your favourite games and enjoy new ones.
Security – Ensure the casino has an SSL encryption system for secure payments and other security measures such as firewalls and anti-virus protection. It will guarantee that your data is safe and protected.
Payment Methods – Look for casinos that accept a wide range of payment methods, including bank transfers, credit/debit cards, and e-Wallets. It ensures you can easily make deposits and withdrawals with ease.
Customer Support – Check out the customer support services, such as live chat and email. It is essential in case you have any questions or problems while playing.
Mobile Compatibility – Ensure the casino is compatible with all mobile devices, including Android and iOS. It will ensure you can play your favourite games on the go.
Considering these factors, you'll be sure to find a safe and secure Australian online casino that offers great bonuses and an exciting game selection. Good luck!
Conclusion
We hope this article has given you a better understanding of the best online casinos for Australians in 2022. With so many great choices, each offering its bonuses and promotions, security measures, game selection, payment methods and customer service options, there is sure to be something perfect for everyone! So make sure to take your time and research before making your choice, and good luck with your gambling journey! Happy playing!
Super Fantasy Soccer hits the top spot for Low6 and Sportsbet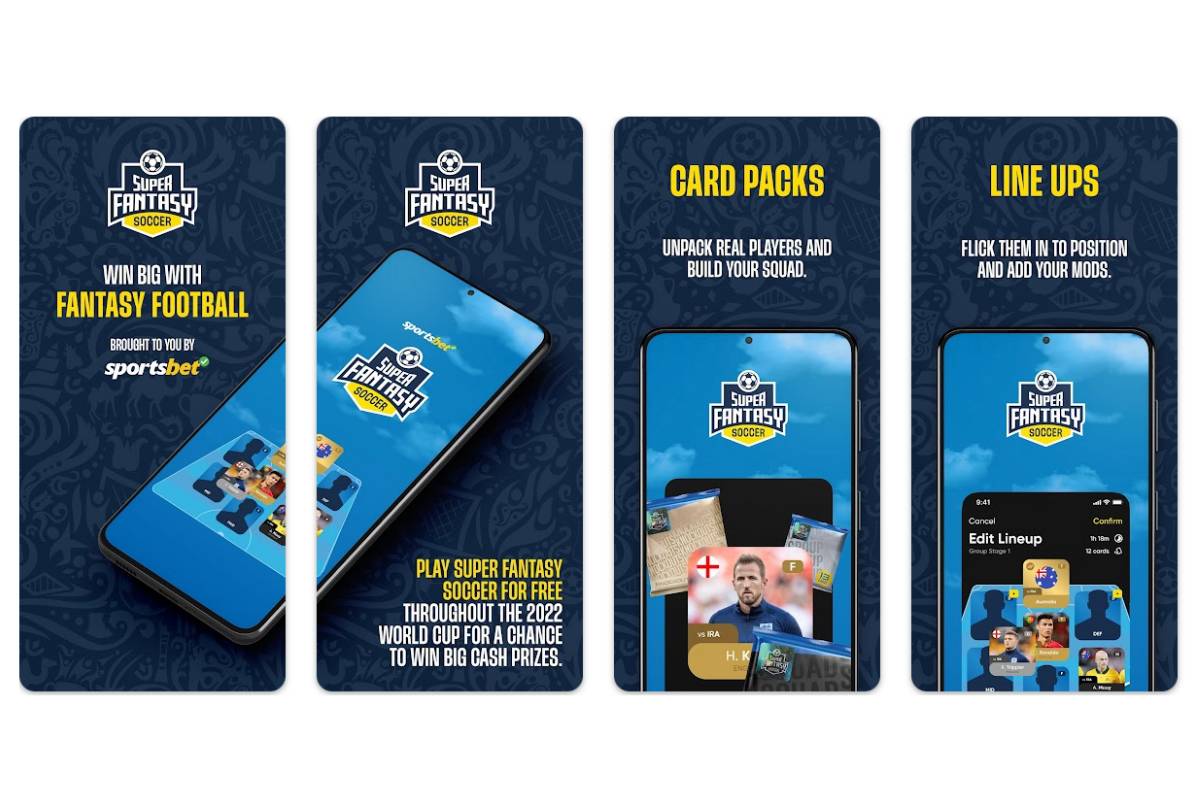 Reading Time:
2
minutes
Low6, the award-winning global leader in sports gamification, has launched a game with Sportsbet, part of Flutter Entertainment plc and the market leader in online sports betting across Australia, for the World Cup.
Super Fantasy Soccer, which has launched as the partnership's first game, is a spin-off of the hugely successful UltimateFan franchise. Within 36 hours of its release it has already topped the charts becoming No.1 Top Free Apps in Sports on the App Store in Australia.
The innovative whitelabel game issues and rewards players with  'packdrops' which reveal athletes and team cards to create lineups for each World Cup contest. With points being earned from the real-life performances, players compete on a global leaderboard to win a $50,000 prizepool every gameweek as well as the ability to create and join Invitational Leagues to compete against their friends, family and colleagues. Sportsbet's live odds are also integrated into the gameplay to further enhance the experience.
UltimateFan has already proved to be a huge hit for Low6 with over 200,000 Installs for the game to date. Launched initially for the Euro 2020 soccer tournament, within weeks of the English Premier League season starting it had become the Number One Top Grossing Sports App in the UK and the No.2 Most Downloaded UK Sports App. With franchised games for the NFL Cincinnati Bengals, Jacksonville Jaguars and LA Chargers, it scooped "Fantasy Product" and "Innovation of the Year" at the EGR Awards as well as Low6 being recognised as "B2B Fantasy & DFS Supplier" at the EGR B2B Awards 2022.
Jamie Mitchell, Low6 CEO comments "We're very proud to be working with Sportsbet and excited to help them continue to grow their market-leading position in Australia with innovative gamification. Given the success of UltimateFan, we're confident that our leading sports products will acquire new Sportsbet users on mass as well as increasing daily active users throughout the World Cup and beyond."
BlueBet Appoints Tony Thomas as Australian CMO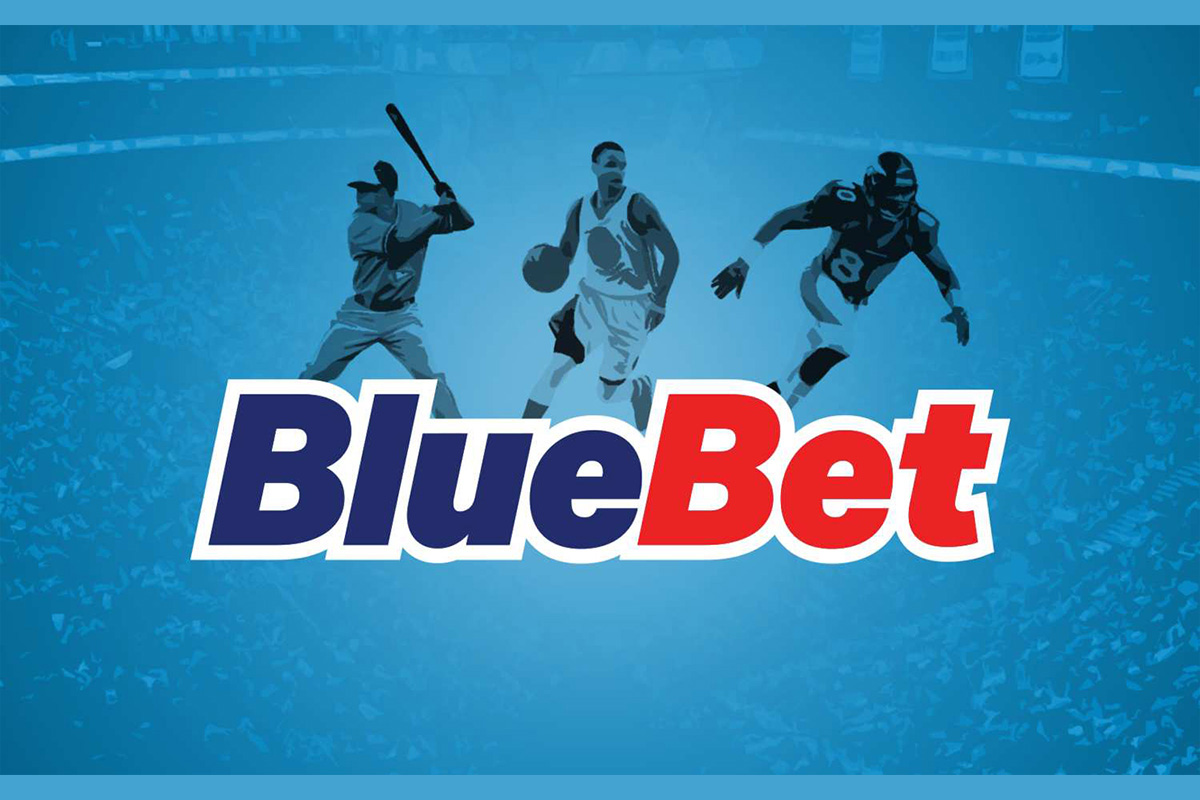 Reading Time:
2
minutes
BlueBet Holdings has appointed Tony Thomas as Australian chief marketing officer.
Thomas brings more than 20 years' experience as a marketing & digital executive in industries including media, tech, entertainment, food & beverage and retail. For the past three years, Thomas has been consulting to Australian businesses developing and implementing brand and acquisition strategies, delivering strong growth across multiple tech sectors.
Prior to this, he spent nine years as the chief marketing and digital officer at Nova Entertainment where he was responsible for digital marketing and brand strategy. During his time at Nova, Tony led the marketing and digital teams through significant growth to become the number one radio network in Australia and was instrumental in supporting the business in tripling its earnings.
Before joining Nova Entertainment, Tony held several senior marketing roles, including marketing director at Pepsico International and head of media and advertising at Coles where he oversaw many iconic campaigns, including the "Down Down" campaign.
BlueBet CEO Bill Richmond said: "Tony is a world-class marketer that thinks differently, and we're delighted to be bringing his expertise, drive and track record of supporting growth to BlueBet.
"Tony has developed and executed some of the most recognisable campaigns in this market over the past 20 years and importantly built teams and cultures that align with BlueBet's values and disruptor mentality. Tony is bringing a strong strategic mind to the Company and has some exciting ideas about how we can take our brand and proposition to the next level.
"Tony understands that BlueBet is a challenger brand with a unique proposition and appeal to Australian punters and we think his expertise and vision will make a real impact to our business. As BlueBet continue to grow, we are very confident Tony will add to the strength of our great team."
Thomas said: "It's such an exciting time for BlueBet, as it experiences strong growth in the market, and I'm looking forward to helping it accelerate its growth agenda, disrupt the market, and continue to take market share.
"There is a real challenger brand mentality at BlueBet, filled with smart and passionate people, and this is exactly the sort of business I love being part of. As a challenger brand, we need to work faster and smarter and create big, impactful ideas that cut through in a competitive market.
"Australians have lots of choice when it comes to punting so creating an Australian brand that Aussie punters love is important. The BlueBet team has done an outstanding job and have a ton of industry knowledge and I'm excited to be joining such a high performing and passionate team."