8Bit Creatives join hands with NODWIN Gaming, becomes official talent partner of DreamHack – India's largest gaming festival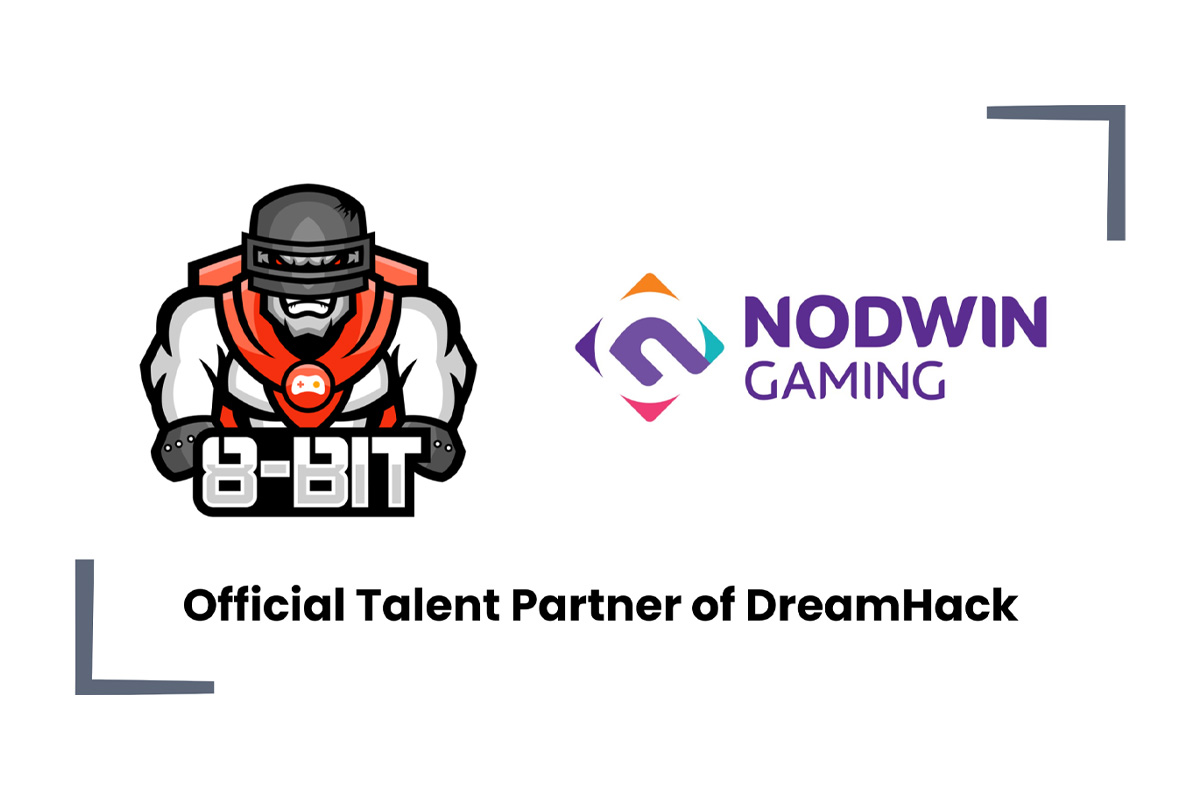 Reading Time:
2
minutes
8Bit Creatives, the country's leading esports consulting and talent management agency, will be the official talent partner for DreamHack 2022 – India's largest esports festival in Hyderabad from 4th – 6th November'22.
The global gaming festival is taking place in India for the first time since the pandemic. The event will feature an exciting set of live events, and activities in three days that will bring together speakers from some of the renowned brands, esports pro players, esports fans and gamers from across the country under one roof. It promises to give fans an unrivaled experience of the festival that is unimaginable.
This collaboration will be a great experience for the fans as well as the industry who stand to interact and learn from the experts in the esports fraternity and grow with it.
Animesh Agarwal, CEO & Founder, 8Bit Creatives on the association said "It's funny how some stories have their beginnings, twists and turns & surprise endings. Participating in the first DreamHack event back in 2018, was the inception point of 8Bit Creatives, and now we have indeed come full circle, as the official talent management partner for India's biggest gaming festival. 8Bit Creatives & NODWIN Gaming have always worked together to grow gaming in India. We envision this partnership as being a celebration of esports fans, players and creators. Truly, This is big- DreamHack 2022, here we come!"
Akshat Rathee, Co-founder, NODWIN Gaming is also equally optimistic about the partnership and said "DreamHack is a dream festival for the esports community where like-minded people get together and celebrate their love and passion for esports. We've put together an action-packed three-day itinerary at Hyderabad and are delighted to have on board our talent partner 8Bit Creatives who will help spread the word not only among our live audience but also to the world at large!"
The event brings together 8Bit Creatives creators, and esports players allowing esports fans to meet and engage with India's gaming celebrities and industry leaders.8Bit creators will not only be the voice for this mega festival but will also be streaming various tournaments and conducting meet and greet sessions at the festival for a large number of participants.
Lokesh Jain, Co-Founder, 8Bit Creatives said "8Bit Creatives is built with the love of fans and we are really excited that our fan family is growing with India's largest digital gaming festival- DreamHack. NODWIN Gaming has been making waves since its entry into the market. We share similar beliefs of providing the best to our fans, and we are really excited to celebrate all the gaming fun at the event and revolutionise the esports market together"
8Bit Creatives has been enriching the gaming ecosystem in India with its extensive range of services, which include talent management, representing gamers and creators, campaign curation and execution, and this association with DreamHack is a testament to its massive presence and following in the gaming community.
India: Six People, Including Cops, Arrested After Ranchi Police Busts Illegal Gambling Den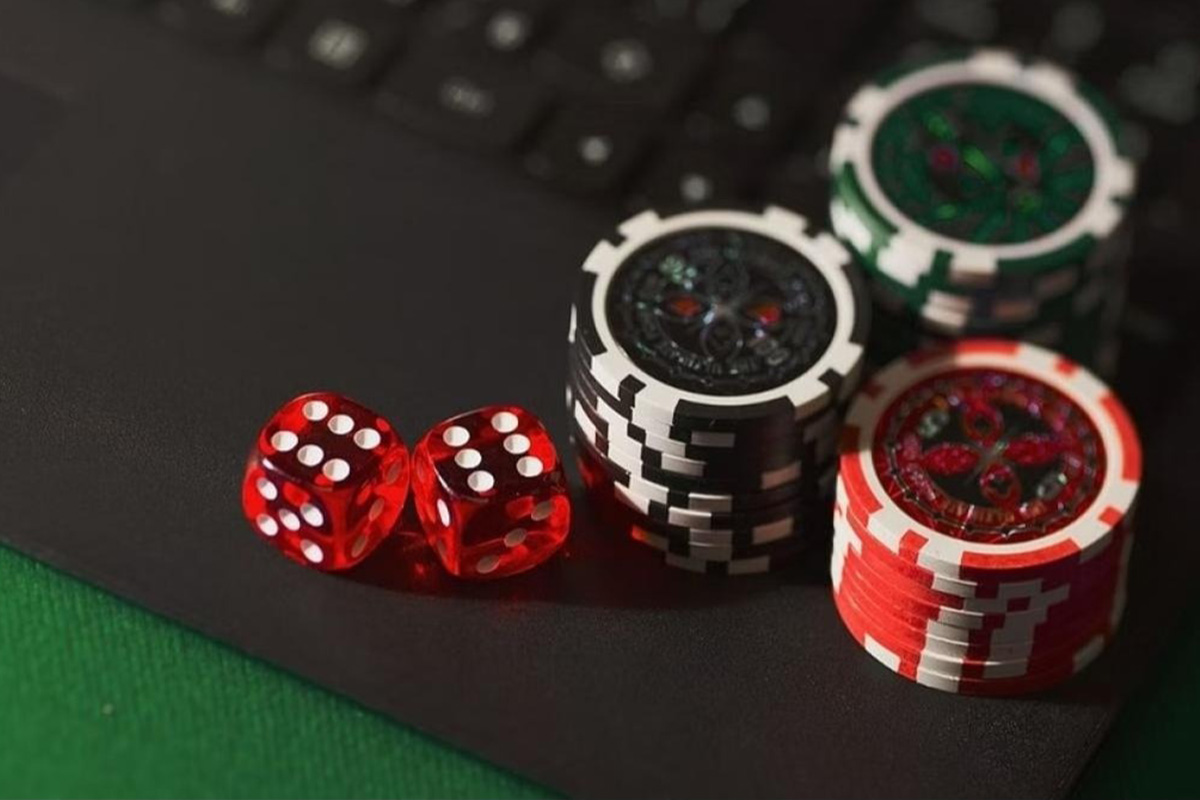 Reading Time:
< 1
minute
Six people, including cops, were arrested after the Ranchi Police busted an illegal gambling group in the Gonda area of Jharkhand's capital.
In recent news, six people, including cops were arrested after the Ranchi Police busted an illegal gambling den in the Gonda area of Jharkhand's capital. Acting on the received information, a police team raided the spot. Reportedly, a sum of five lakh rupees was seized from the accused.
BJP State President Babulal Marandi raised his concern over the incident, emphasising on the involvement of police personnel stationed at CM Hemant Soren's residence in the gambling operation. Marandi suggested that there might be pressure on the police, leading to potential manipulation of the case.
He even took to his official handle on X (formerly Twitter), to express his worries over the state's leadership being involved in wrongdoings. He also questioned where the money earned from the gambling activities was going.
The station in-charge Ravi Thakur confirmed the arrests. A detailed investigation into the matter is underway. The illegal gambling activities were reportedly ongoing in the police like area for several days. Upon receiving the information about the illegal gambling den, Ranchi SSP formed the team who conducted the raid.
Genting Berhad Reports Group Revenue of $1.57 Billion for Q3 2023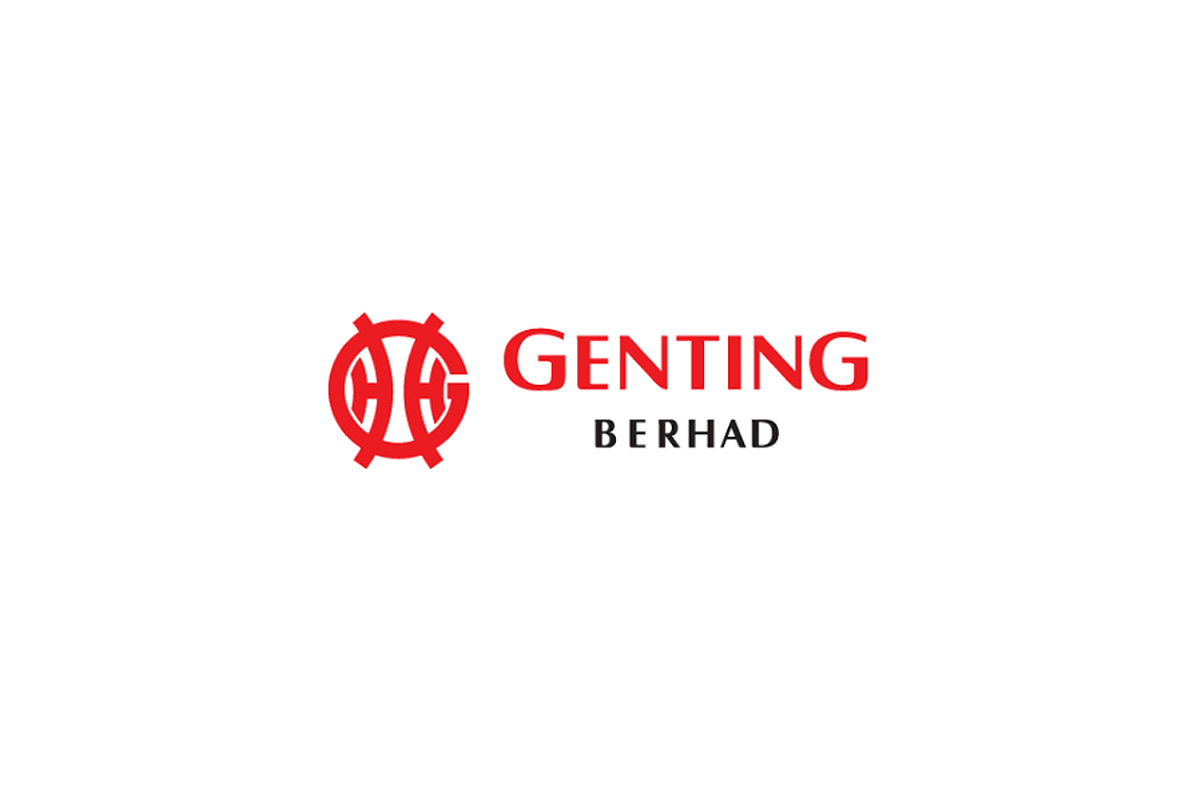 Reading Time:
< 1
minute
Genting Berhad has posted its financial report for the third quarter of 2023, highlighting a 20.39% increase year-on-year in its group revenue to RM7.37bn ($1.57bn).
This improved performance in the group's revenue was contributed mainly by the Leisure & Hospitality Division continuing to recover.
There was a significant increase in the group's net profit from the previous year's third quarter results, seeing them go up 177.16% to RM995m.
EBITDA also saw an increase, going up from RM2.06bn in the third quarter of 2022 to RM2.73bn in the third quarter of 2023, representing an increase of nearly 33%.
Resorts World Sentosa continued to benefit from the sustained recovery of travel and tourism within the region, seeing both revenue and EBITDA increase, while Resorts World Genting recorded higher revenue this quarter due to a higher volume of business registered by its gaming and non-gaming segments; owing to the relaxation of border control as compared to Q3 2022.
Genting mentions that its financial performance for the rest of the 2023 financial year may be impacted by a number of factors, including the continuation of domestic demand employment growth; and the regional gaming market is expected to continue its recovery as airline capacity and air connectivity in the region improves.
The report also mentions that Resorts World Sentosa has collaborated with a local charity organisation called Food from the Heart to fund, to enable the distribution of fresh, locally sourced produce to 2400 underprivileged families across the island over the next three years.
PAGCOR SCORES 99.46% IN GCG 2022 PERFORMANCE EVALUATION SYSTEM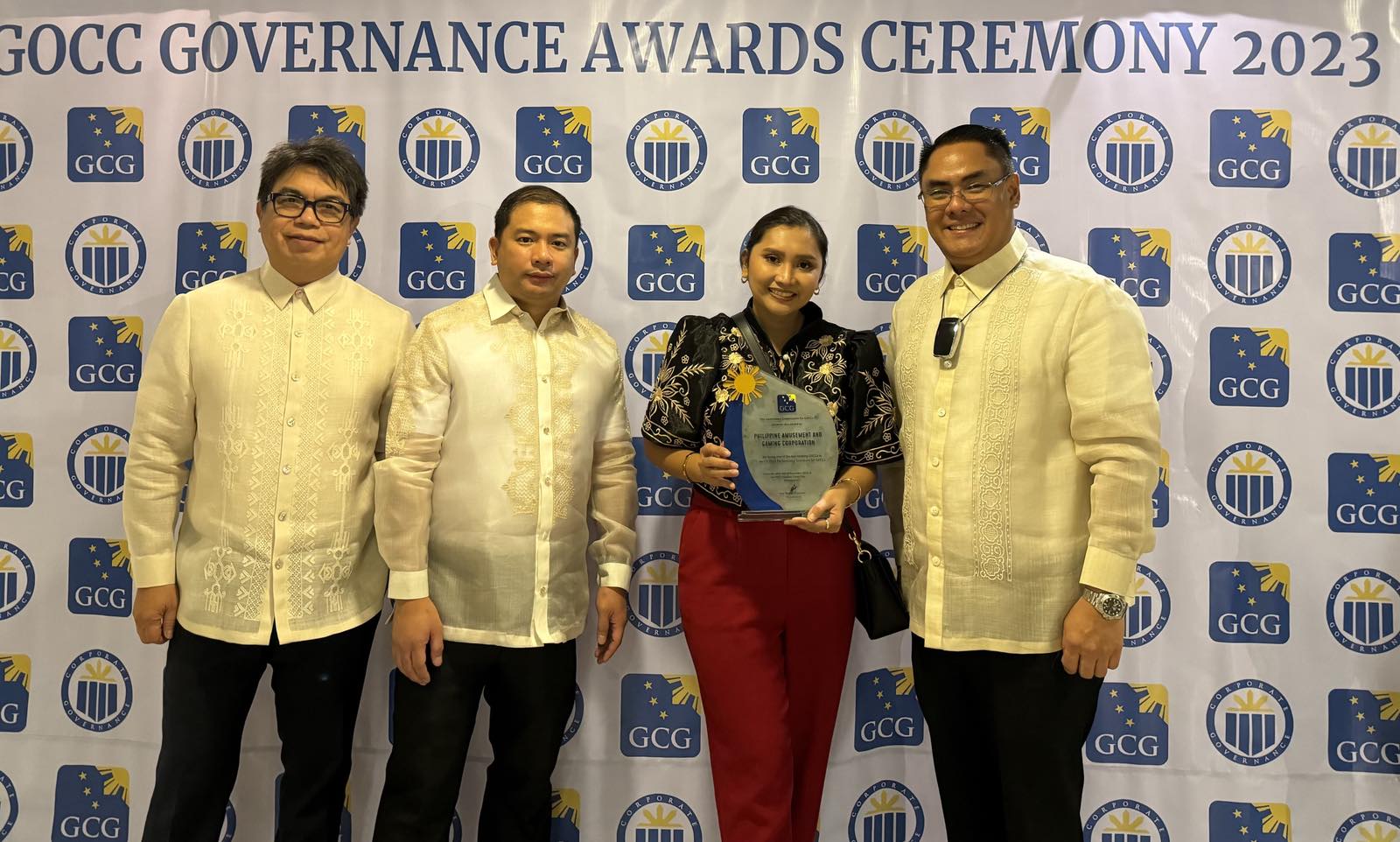 Reading Time:
2
minutes
The Philippine Amusement and Gaming Corporation (PAGCOR) recently received formal recognition from the Governance Commission for GOCCs or GCG for achieving a score of 99.46% in its annual Performance Evaluation System (PES) for 2022.
The score is one of the highest in the history of PAGCOR and was achieved on the first year under the leadership of Chairman and CEO Alejandro H. Tengco, who was appointed by President Ferdinand Marcos Jr. in August 2022.
PAGCOR's score in the 2021 PES was 98.08%, while in 2020 it was 91.38%.
The award for 2022 was received by PAGCOR President and COO Atty. Juanito L. Sañosa during the inaugural GOCC Governance Awards Ceremony on November 20, 2023 at the PICC Complex in Pasay City.
Atty. Sañosa said the award elevated PAGCOR to the ranks of the best performing GOCCs in the country.
"This is truly another proud moment for PAGCOR. While this award serves as a validation of our efforts and hard work, it also inspires us to continuously exceed our past accomplishments – all in the service of our country," he said.
The PES award is a recognition of the unwavering dedication to the highest standards of accountability and efficiency among government-owned and controlled corporations.
In the GCG report, PAGCOR garnered perfect scores in the following categories: Increased Contribution to National Government Coffers and Nation-Building Efforts; Increased Gross Gaming Revenue of the Industry; and Increased Revenue of PAGCOR; among others.
In his keynote speech during the awards ceremony, Executive Secretary Lucas P. Bersamin said GOOCs contributed Php48.68 billion in dividends in 2022, funding some of the most vital government socio-civic projects such as infrastructure, health, education, and others.
"It is beyond question that GOCCs are significant tools in adjuring inclusive economic growth and development for 2022. The Bureau of Treasury recorded Php48.68 billion dividends coming from different GOCCs that are covered under Republic Act 10149," Bersamin noted.
In a statement, GCG Commissioner Atty. Brian Keith F. Hosaka encouraged all GOCCs to work closely together in making the GOCC sector a prime driver in delivering effective and efficient progress for Filipinos.
Aside from PAGCOR, twelve other GOCCs received awards for achieving the highest Corporate Governance Scorecard (CGS) ratings in 2022 while three bagged the CGS Hall of Fame.