Take a kick in the newest Football:2022 slot game by Endorphina!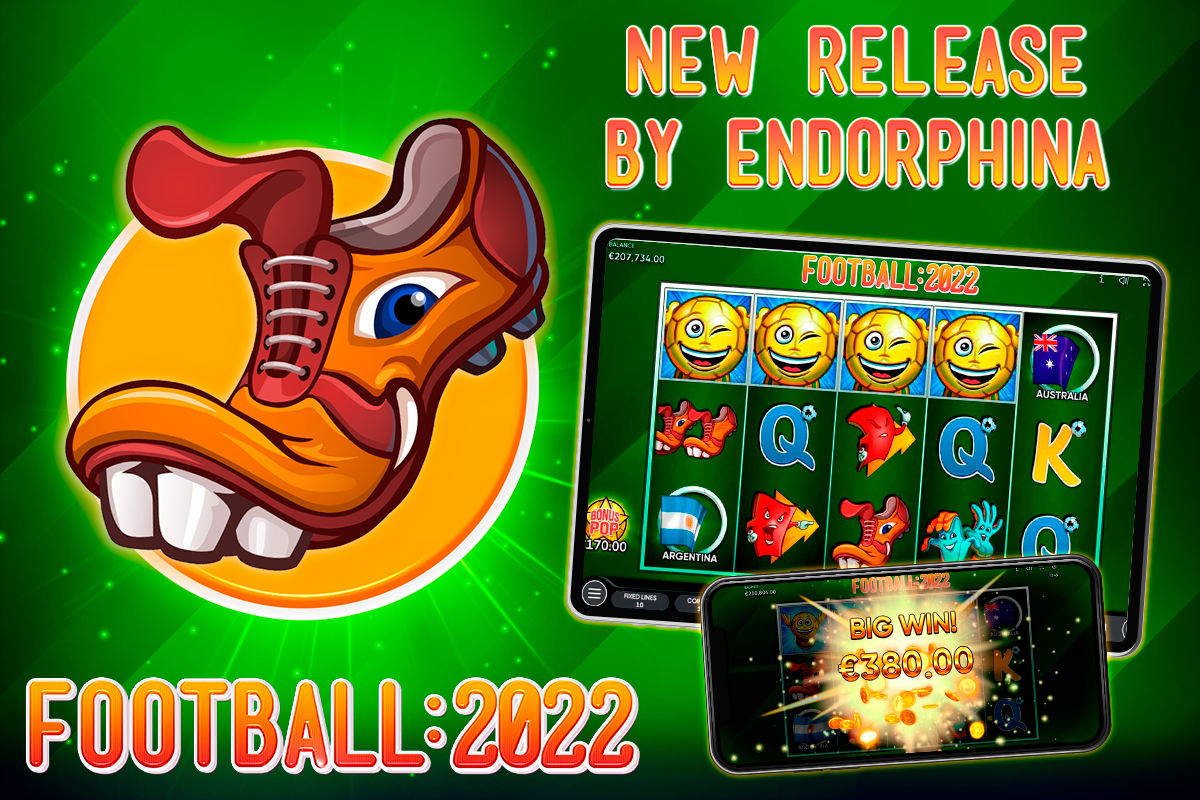 Reading Time:
2
minutes
Just in time for the huge global event, Endorphina has waited 4 years to release this special beast! The B2B online slots provider just released its newest sporty slot – Football 2022 to commemorate this kick-off season. Fan of sports? It's your lucky day. Inside, players can put on their game face as it's been crafted just for the greatest football fans of all time. Players can choose their team of choice, compete in matches, and unlock special rewards to kick off an adventure of their own. Ready to get on the playing field – Endor-phina style?
Endorphina's newest kicking slot has 5 reels, 3 rows, and 10 fixed paylines. You'll find a footballer's shoe, red and yellow cards, timers, and some football emojis among the symbols on the reels. The football cup that acts as the WILD, substitutes for all symbols, except flags and scattered symbols. One or more WILD symbols ap- pearing as a substitute symbol in a winning combination doubles the win.
SCATTER symbols appearing simultaneously on reels 1 and 5 trigger the penalty Bonus Game. SCATTER symbols are represented with flags of the 32 countries-competitors. You play for the country whose flag has landed on reel 1, and your opponent (computer) – the country whose flag is on reel 5. Every Bonus Game's round consists of 2 steps – you pick the spot of your opponent's goal to kick the ball to, then your team takes a penalty. After, you pick the spot of your goal that your goalkeeper will defend, and the opponent's team takes a penalty. The total of goals scored by each team is shown on a special scoreboard. Each time you score a goal or save your goal, a prize is awarded. When 5 penalty rounds end in an unequal score, the Bonus Game will finish. If you score more goals than your opponent's team, you will be awarded the total accumulated prize amount.
Also, this slot contains the progressive mystery jackpot feature. Each jackpot is a combination of the seed value plus contributions from the bets of all the players made in the relevant currency within the given casino operator slot games. To participate in the jackpot draw, your bet should enter the indicated range of allowed bets. The jackpot draw is random and doesn't require any action from players. The Bonus Pop is also available in this game.
Endorphina shoots up its newest starry slot!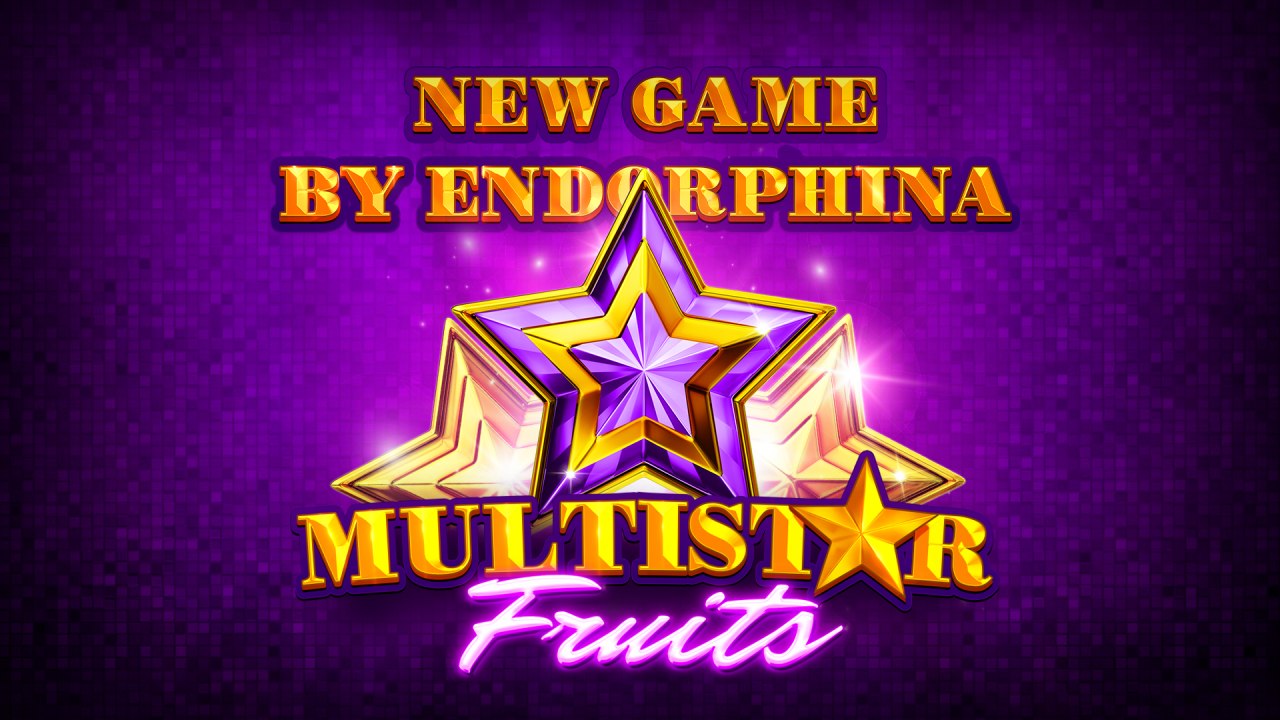 Reading Time:
< 1
minute
Endorphina, the leading online casino game developer, has just announced the release of its latest online slot game – Multistar Fruits. This new shimmering game promises to offer players an exhilarating gaming galactic experience with its stunning graphics and exciting features.
Endorphina is known for creating high-quality games that offer players a unique and unforgettable gaming experience, and Multistar Fruits is no exception.
This 3-reel 3-row slot with 5 paylines is designed with a classic fruit theme. Players will find juicy symbols such as grapes, cherries, lemons, plums, oranges, and watermelons. But it's the stars that really steal the show! These shining celestial bodies come in all shapes and sizes, each with its own unique rewards and bonuses. As players spin the reels, watch in amazement as the stars shoot across the sky and land on the reels, giving players multiple chances to win.Some stars might trigger free spins, while others might double players' winnings.
Multistar Fruits is set to take players on a journey to a celestial world full of wonder and excitement, where the sky is filled with glittering stars just waiting to shower down upon the reels. With its mesmerizing display of stars and colorful fruits, this game promises to be a visual starry feast for players.
Ready to wish upon a star? Look up, get lucky, and try Endorphina's latest Multistar Fruits!
Endorphina changes the iGaming world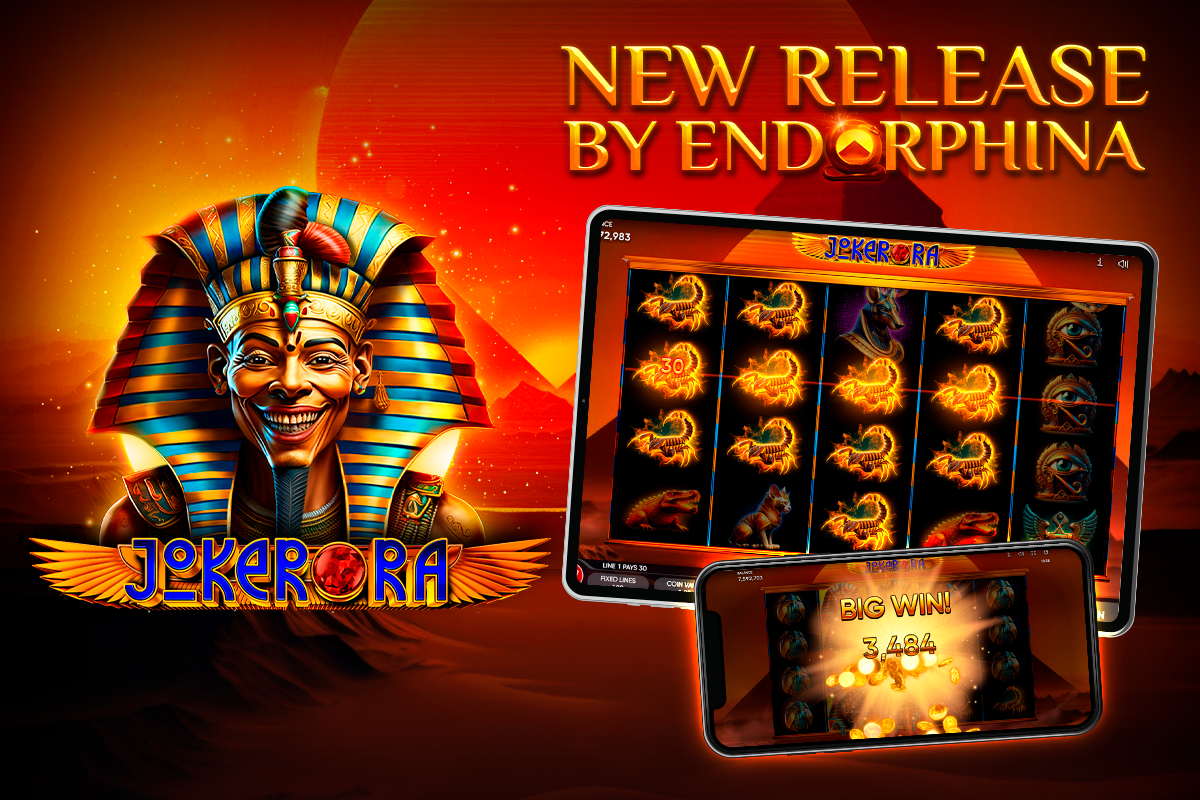 Reading Time:
< 1
minute
Endorphina, the premier online slot provider, has recently released Joker Ra, their most groundbreaking game yet. This innovative gaming experience sets a new standard in iGaming history by showcasing a unique feature that no other casino has ever ventured into before – they have significantly leveled up their visual identity and graphics with the help of artificial intelligence.
Endorphina has once again demonstrated their unmatched standards by becoming the first to use AI to create substantial and quality design aspects of a slot game. The company's previous successes include creating Satoshi's Secret, the first-ever crypto-based slot. With their vast experience and forward-thinking innovations, Endorphina continues to lead the way in the gambling industry.
Joker Ra is set to amaze players with its stunning graphics that are nothing short of spectacular. Endorphina's use of AI to create pristine graphics is an unprecedented achievement that elevates the online slot gaming experience to a whole new level. This exceptional game is a testament to Endorphina's unwavering commitment to innovation and excellence, cementing their position as a premier online slot provider in the industry.
Endorphina to attend Casino Beats Summit 2023!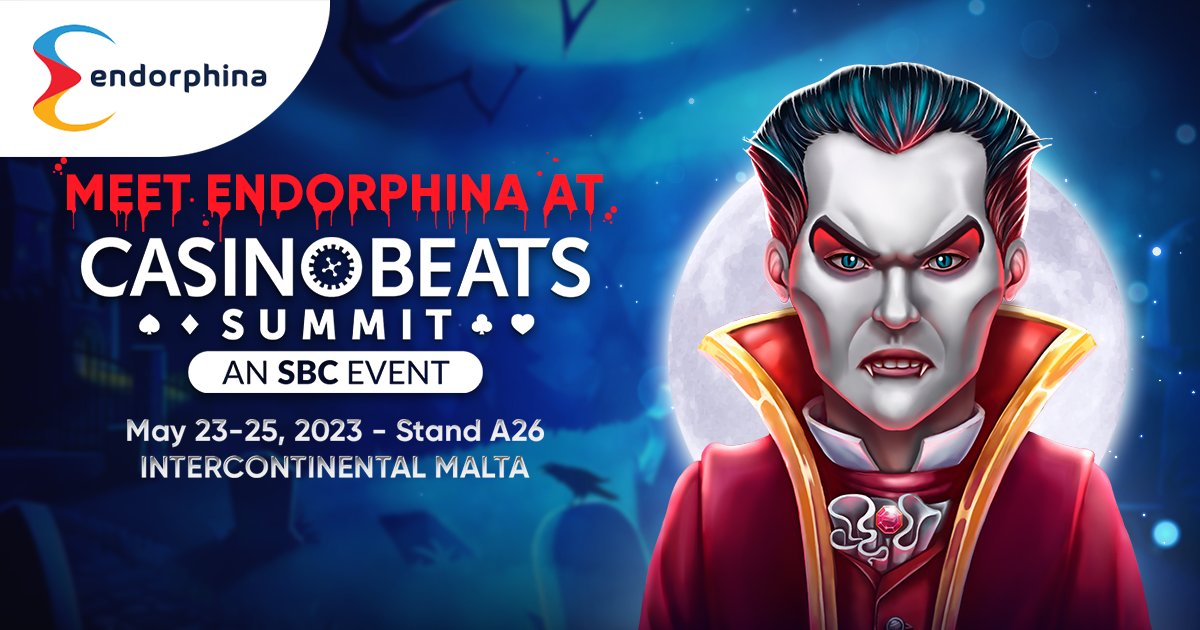 Reading Time:
< 1
minute
Endorphina, the renowned provider of online casino games, has confirmed its attendance at the Casino Beats Summit 2023.
The event is scheduled to take place from May 23rd to 25th at the Intercontinental Malta, and Endorphina will be showcasing its latest casino games at Stand A26. As one of the most highly anticipated events in the iGaming industry, the Casino Beats Summit 2023 offers Endorphina an excellent opportunity to network with industry leaders and showcase its innovative gaming solutions.
The team is excited to meet with attendees and share their latest products and services.