Crypto, Instant Withdrawal and Security Features – How the iGaming Industry Is Modernizing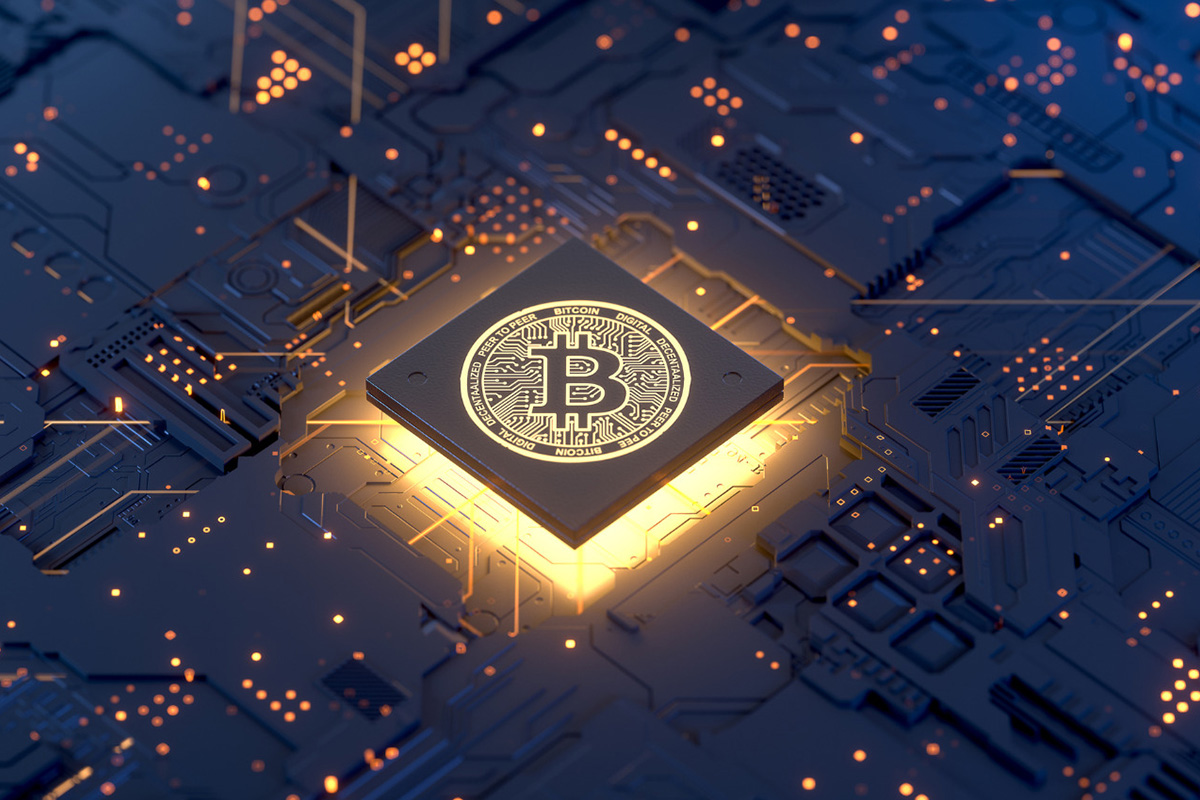 Reading Time:
4
minutes
The iGaming industry has gone through numerous tech transformations during the last decade. Just two decades ago, casino sites were treated as a curious novelty, accessible only to online users with a good internet connection and a computer.
But, as you can probably notice, things have changed. Nowadays, thanks to an array of technological advancements, online casinos are modern gaming destinations available on tablets, smartphones, and computers. The popularity of online casinos has skyrocketed in recent years due to their willingness to continue to integrate different technological innovations that ultimately improve the online gambling experience.
On top of these changes, with the rise of new tech innovations, many online casinos are set to implement new tech trends that will further redefine the entire iGaming industry. In this article, we will take a look at some of the latest changes in the iGaming sector that include the integration of cryptocurrencies, new security features, and instant payments.
Cryptocurrencies 
Cryptocurrencies have been around for over a decade, but they haven't received nearly as much attention as in 2020 and 2021. During Bitcoin's last bull cycle, the media, as well as many new businesses and individual investors, took notice of the huge money-making potential of Bitcoin, and as a result, many online businesses decided to accept crypto payments.
Online users would be able to make purchases with their crypto funds, and they can also use cryptocurrencies on online casinos. In fact, shortly after the successful bull market phase in the crypto market, a lot of online casinos decided to support major cryptocurrencies by adding them as a payment option on their platforms.
Cryptocurrencies, in general, are associated with low transaction fees, short processing times, and enhanced security and privacy for their online users, which is why online gaming platforms decided to jump on the crypto bandwagon. So, you can expect instant and safe deposits and withdrawals from reliable online casinos. On casino portals like time2play.com, you will be able to find the best casino sites with instant withdrawals, no withdrawals limits, and other advanced features.
Security of Online Casinos 
When it comes to the security of online casinos, there are multiple regulations in place to protect the sensitive data of casino players. First things first, all online casinos that are licensed and regulated by reputable gambling agencies are considered safe. Not only do they fulfill the requirements of the regulatory body, which include an RNG certificate and appropriate security measures, but they also continue to operate according to the law and provide safe and fair casino games to their online casino members.
The popularity of online casinos has become a dominant aspect in many countries around the world that have decided to further improve security measures by organizing their own gambling agencies that are in charge of supervising the work of online gambling establishments.
On top of that, modern online casino sites need to stay on top of the latest technological innovations in order to ensure the data of the users is protected at all times. They generally utilize 128-bit SSL encryption technology, which is designed to ensure safe data transfer from casino players to operators. Also, due to the advanced encryption technology, the sensitive data becomes unreadable to third parties.
That said, this isn't a flawless system, and SSL encryption technology has demonstrated a certain vulnerability in some cases. As a response, TSL – Transport Layer Security was developed, and it is an advanced and more reliable version of SSL encryption technology that incorporates new security mechanisms.
The safety of digital casino games is equally important for casino players. Random Number Generator or RNG has been used in casino games in order to ensure that each casino game produces a random outcome. RNG algorithms don't need any external input, but they rely on a so-called seed number which is unknown, in order to reduce the chances of hackers tampering with the casino games.
The RNG technology is quite advanced because it has been tested numerous times, and also online casinos can choose to collaborate with independent testing agencies that will further test the fairness of the casino games.
Online Payments 
Without the appropriate payment methods, online casinos would not have reached this level of success. Casino sites today provide a variety of payment methods while they remain focused on secure payment options which feature instant deposits and withdrawals. No one likes to wait a week to withdraw their funds or to add more money to their accounts. This is a major factor in the popularity of certain casino sites.
Fortunately, you can actually find quite a lot of digital wallets, including PayPal, among many other options, which are also accessible on mobile devices. PayPal is known for its instant deposit as well as withdrawals, and it's a favorite payment method for a lot of casino players. Not only is it widely accessible, but also the brand is notoriously careful with its partnerships, so you can be confident that casino sites that offer PayPal as a payment option are completely reliable.
Skrill operates in the same realm as PayPal, and for casino players that can't use PayPal – Skrill is definitely one of the most sought-after payment options. It supports over 30 currencies, and it's available in over 100 countries. Next, Paysafecard is known for offering secure payments and online payment flexibility. You can instantly receive or make payments by using a 16-digit Paysafecard PIN number.
In summary, online casinos are dedicated to offering lightning-fast withdrawals, and for this reason, they offer a plethora of e-wallets and mobile wallets, as well as cryptocurrencies.
Bottom Line 
In conclusion, online casinos continue to implement various tech innovations that are designed to create a safer and more immersive gaming experience. For example, virtual reality technology for once has proved to be a valuable asset for online casinos and developers. There are quite a few VR slots, as well as table casino games, that are available to casino players. So, it's safe to say that the only constant in the iGaming world is change.
With 17.6% CAGR, Casino Management System Market Worth USD 22.56 Billion by 2030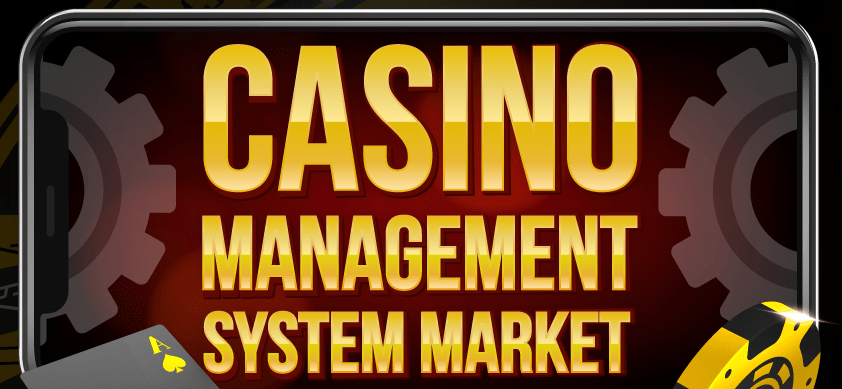 Reading Time:
3
minutes
The global casino management system market size was USD 6.28 billion in 2022. The market is expected to expand from USD 7.24 billion in 2023 to USD 22.56 billion by 2030, exhibiting a CAGR of 17.6% over the forecast period. The surge can be attributed to the growing usage of block chain and cryptocurrencies on online gaming platforms. Fortune Business Insights™ provides this information in its research report, titled "Casino Management System Market Forecast, 2023-2030".
Key Industry Development:
October 2022 – Gaming Innovation Group Inc. (GiG) inked a partnership with Strike Games for the provision of world-class platform solutions. The collaboration involves GiG's player account management, front-end, and Content Management System (CMS).
Report Scope & Segmentation
| | |
| --- | --- |
| Report Coverage | Details |
| Forecast Period | 2023 to 2030 |
| Forecast Period 2023 to 2030 CAGR | 17.6% |
| 2030 Value Projection | USD 22.56 Billion |
| Base Year | 2022 |
| Casino Management System Market Size in 2022 | USD 6.28 Billion |
| Historical Data for | 2019 to 2021 |
| No. of Pages | 150 |
| Segments covered | Module, Application and Geography |
Key Takeaways
Casino management system market size in North America was USD 3.29 billion in 2022
Major driving factors include the rising need and awareness of advanced security and surveillance systems
By application, accounting segment holds the maximum market share
Global demand is driven by huge fraud and theft occurrences at the casinos
Increasing use of digital currencies will drive the market in the forecast period, 2023-2030
Drivers and Restraints:
Market Share to Rise Due to Growing Inclination Toward Better Management of Security Operations.
One of the prominent factors propelling the casino management system market growth is the increasing concerns over theft and fraud.
This is attributed to high volumes of daily monetary transactions in casinos and increasing demand for advanced solutions.
However, the market growth could be restrained on account of various factors such as rising smartphone penetration and the surging popularity of online gambling platforms.
Segments:
Table Games Segment to Record Substantial Growth Due to Increasing Popularity Among Young Population
On the basis of module, the market for casino management systems is segmented into table games and slot games. The table games segment is expected to register appreciable expansion throughout the forecast period. The segmental expansion can be credited to the rising number of table games such as blackjack, baccarat, red dog, roulette, and craps.
Security & Surveillance Segment to Gain Traction Owing to Rising Need for Security Solutions
By application, the market is subdivided into player tracking, security & surveillance, accounting, gaming analytics, marketing & promotions, and others. The security & surveillance segment is slated to grow at a considerable CAGR over the estimated period. The rise is being driven by the presence of identity theft attacks and fraud in several financial transactions.
On the basis of geography, the market for casino management systems is categorized into North America, Asia Pacific, Europe, and the rest of the world.
Regional Insights:
North America to Lead Owing to Rising CMS Adoption for Customer Retention
The North America casino management system market share is expected to register substantial expansion over the projected period. The rise is impelled by the growing product adoption for customer retention and the improvement of operational efficiency.
The Asia Pacific market is estimated to record considerable growth throughout the study period. The surge can be credited to the increasing introduction of IT systems and solutions.
Competitive Landscape:
Leading Companies Ink Partnership Agreements to Enhance Product Reach
Major players are focused on the adoption of various strategic initiatives. These steps are being adopted for the consolidation of their industry presence. These include mergers, acquisitions, product developments, and the formation of alliances.
List of Key Players Mentioned in the Report:
Ensico CMS d.o.o. (Slovenia)
WIN Technologies Limited (Barcelona)
Novomatic (Austria)
Apex Pro Gaming s.r.o. (Czechia)
CT Gaming (Bulgaria)
Tangam Systems (Canada)
Table Trac, Inc. (U.S.)
Evona (U.K.)
Casinfo Systems (U.S.)
Agilysys NV LLC. (U.S.)
Major Table of Contents:
Global Casino Management System Market Size Estimates and Forecasts, By Segments, 2019-2030

Key Findings
By Module (USD)
By Application (USD)

Accounting
Security & Surveillance
Players Tracking
Marketing & Promotions
Gaming Analytics
Others (Digital Content Management, Etc.)

By Region (USD)

North America
Europe
Asia Pacific
Rest of World (RoW)

North America Casino Management System Market Size Estimates and Forecasts, By Segments, 2019-2030

Key Findings
By Module (USD)
By Application (USD)

Accounting
Security & Surveillance
Players Tracking
Marketing & Promotions
Gaming Analytics
Others (Digital Content Management, Etc.)

By Country (USD)

United States
Canada
Mexico

Europe Casino Management System Market Size Estimates and Forecasts, By Segments, 2019-2030

Key Findings
By Module (USD)
By Application (USD)

Accounting
Security & Surveillance
Players Tracking
Marketing & Promotions
Gaming Analytics
Others (Digital Content Management, Etc.)

By Country (USD)

U.K.
Italy
Ireland
Finland
Sweden
Rest of Europe
The Malta Gaming Authority has unveiled its refreshed brand identity at ICE London today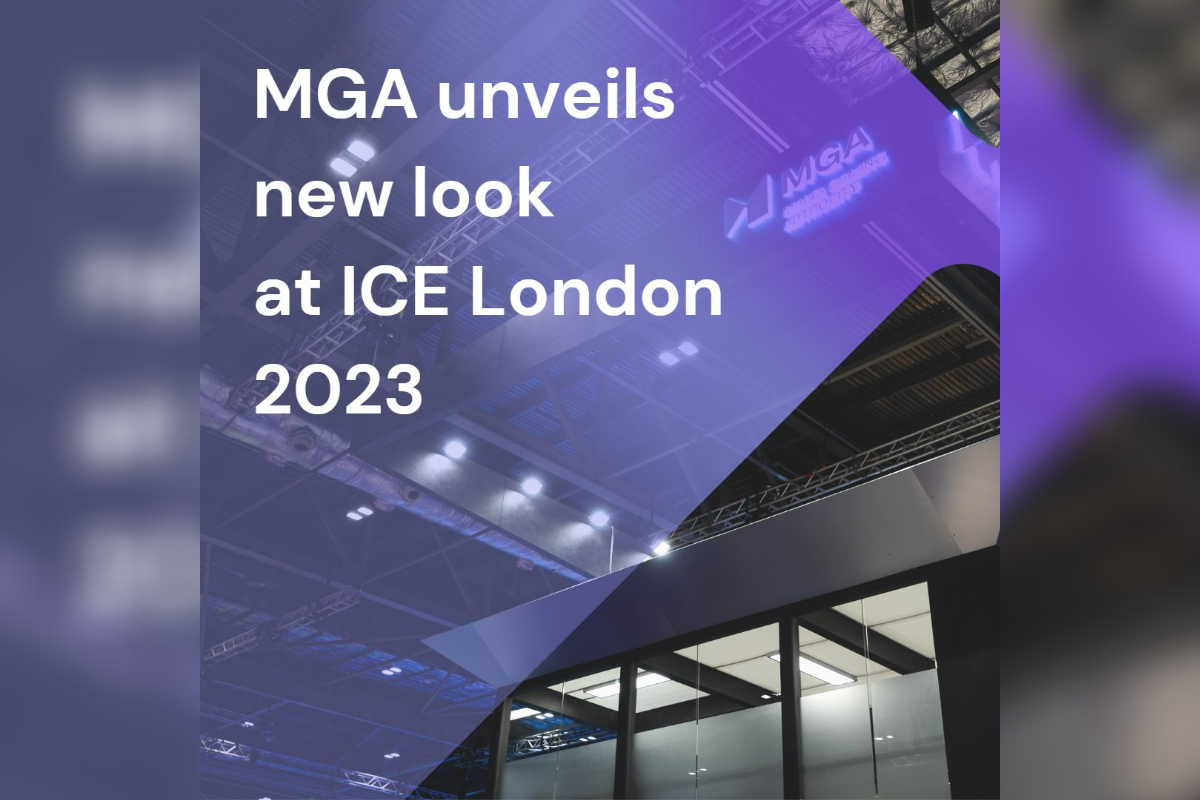 Reading Time:
< 1
minute
The new logo fuses together visual references to the letter 'M' and a play button, simultaneously reflecting the gaming industry and the constant drive for progression and innovation.
The MGA's website has also been revamped, with a sleeker UX design and an improved user interface that provides easy navigation for users seeking information about the MGA's work, as well as on how to obtain and maintain an MGA licence.
The brand refresh reflects the values of competence, excellence and innovation that lie at the heart of the Authority.
"We are wholly committed to living up to these values, in our pursuit of retaining Malta's position as the home of choice for operators of good will, whilst ensuring an ever-safer environment for our licensees' players," MGA CEO Carl Brincat said.
It is no coincidence that the refreshed brand has been revealed at ICE London. "The MGA is ever-present, ever-evolving, and always open to listening to the industry. Expos such as ICE London provide us with the opportunity to meet with stakeholders, near, far, and new."
ESL FACEIT Group brings world-class Dota 2 action to Germany with the ESL One Berlin Major powered by Intel®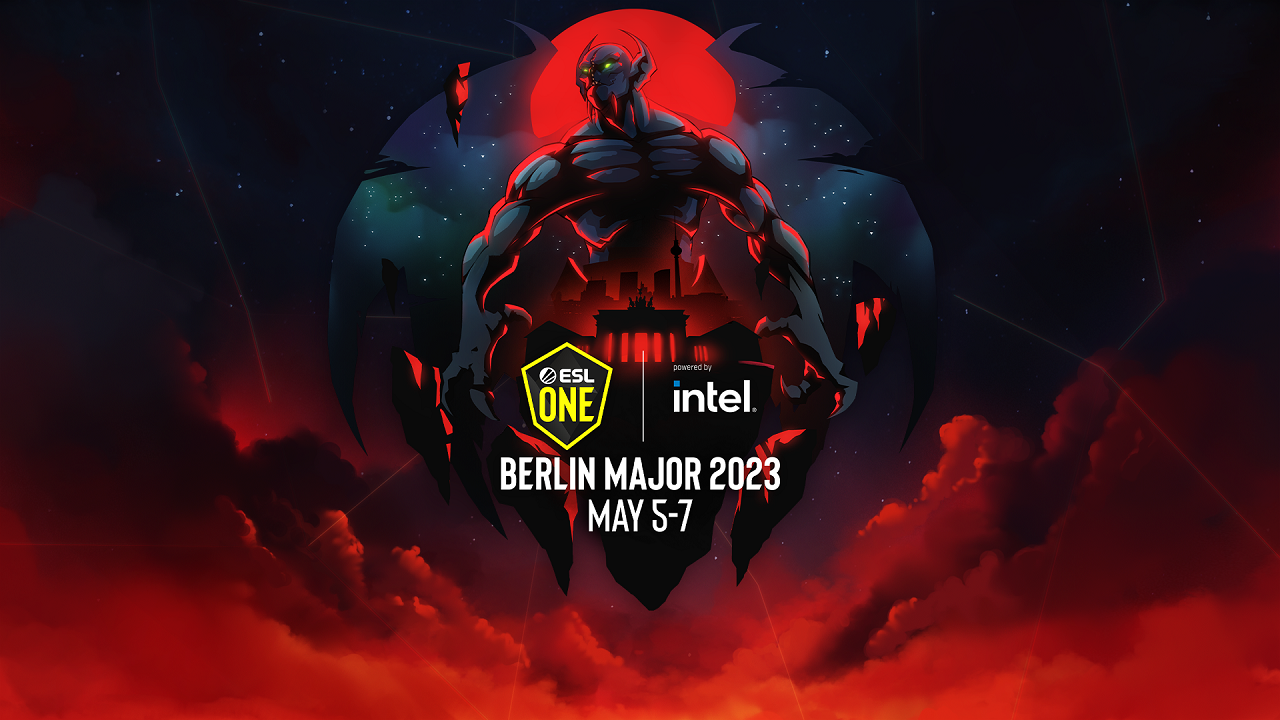 Reading Time:
2
minutes
ESL, an ESL FACEIT Group brand, announced the next ESL One Dota 2 Major, powered by Intel® which will be held in Berlin, Germany, on April 26 – May 7, 2023.
18 of the world's best Dota 2 teams will battle it out for their share of the $500,000 total prize pool and a chance to play in front of their fans at Velodrom during the final three days of the competition. Furthermore, with the Major, the competing teams can earn the valuable Dota Pro Circuit (DPC) points needed to qualify for the renowned Dota 2 Championship, The International 12 (TI 12), which will take place later this year.
"We're super excited to welcome the world's best Dota 2 teams to Berlin for what promises to be a spectacular Major," said Shane Clarke, Director Game Ecosystems at ESL FACEIT Group. "Last year, with the ESL One Stockholm Major, fans from all around Europe and beyond already showed an incredible support. We can't wait for the top players to enter the live stage at Velodrom and feel that phenomenal atmosphere once again."
Dota 2 teams from Eastern Europe, Western Europe, North America, South America, Southeast Asia, and China can look forward to a spectacular conclusion of the DPC Spring Tour 2022-2023. The two to four best teams of each region will travel to Berlin, Germany, as they qualify for the ESL One Dota 2 Major.
The ESL One Berlin Major starts on April 26 with the Group Stage, which uses a best-of-2 round-robin format. Here, the participating teams will be split into two groups of nine teams and compete in a studio environment. The top six teams of each group proceed to the double-elimination Playoff Stage which takes place in front of a live audience at Velodrom in Berlin, on May 5 – 7, 2023.
Commencing April 26, fans from around the globe can tune in during the live transmissions on ESL's Dota 2 Twitch and YouTube channels and via dedicated broadcast partners.