Sports Betting Market Size & Share to Surpass USD 129.3 Billion by 2028 | Vantage Market Research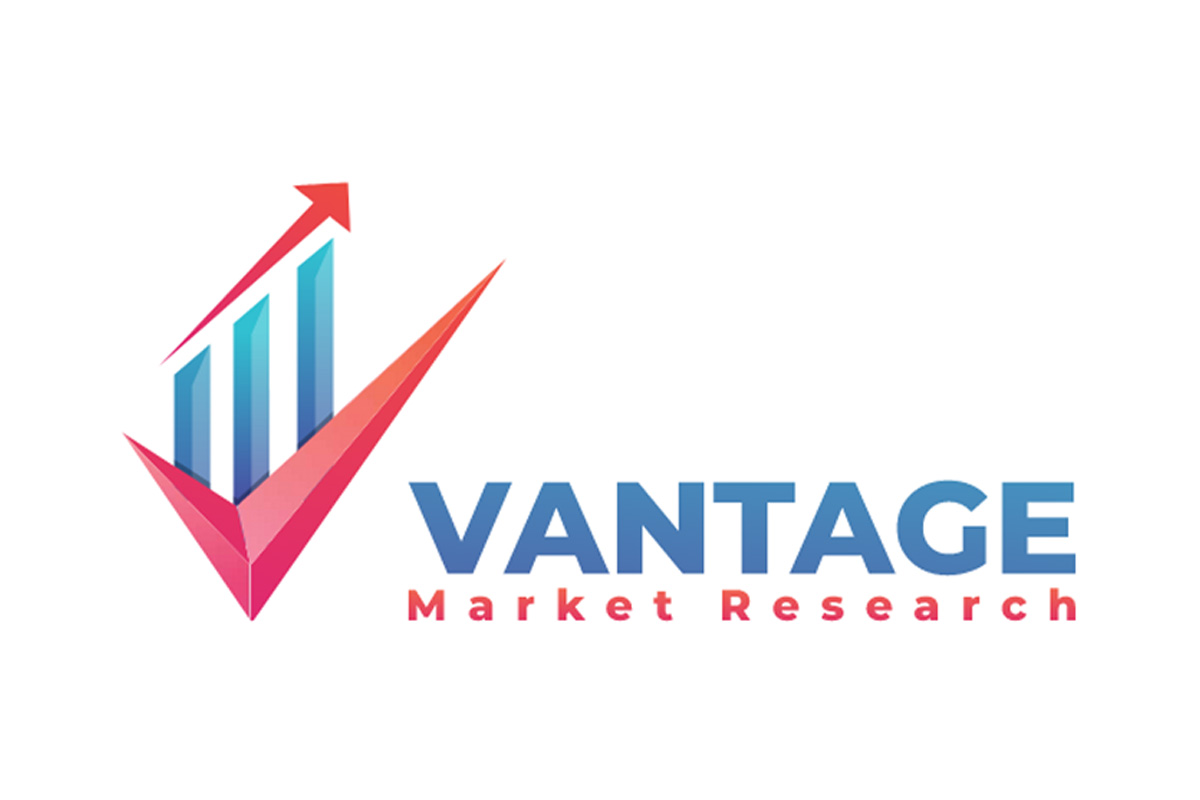 Reading Time:
4
minutes
The global Sports Betting Market was valued at $74.2 Billion in 2021 and is expected to reach $129.3 Billion by 2028, registering a CAGR of 9.7% during the forecast period of 2022-2028. In addition to the insights on market scenarios such as market value, growth rate, segmentation, geographical coverage, and major players, the market reports curated by the Vantage Market Research also include in-depth expert analysis, geographically represented company-wise production and capacity, network layouts of distributors and partners, detailed and updated price trend analysis and deficit analysis of supply chain and demand.
Vantage Market research has a newly released expansive study titled Global Sports Betting Market which guarantees you will remain better informed than your competition. This study provides a broader perspective of the marketplace with its comprehensive market insights and analysis which eases survival and succeeding in the market. This Sports Betting report has been produced, which results in significant growth, as well as robust sustainability in the market for the firms. This is due to the inclusion of precise facts and insights gained from market research. This study analyzes and talks about a variety of topics, including significant industry trends, estimations of market size, and market share. This report provides an advantage that not only allows one to compete but also allows one to excel over one's rivals. It classifies the global Sports Betting market size in terms of value and volume according to the various types of manufacturers, applications, and regions. The outlook for the Sports Betting market and the Sports Betting industry as a whole appears to be quite positive during the projection period.
Sports Betting Market Dynamics:
Drivers:
Increasing Technological Advancement and Innovation to Drive the Market Growth
The increasing technological advancement and innovation in online sports gaming are anticipated to augment the growth of the Sports Betting Market during the forecast period. Digital platforms enable gamblers to place bets from any location around the world, which saves time as well as travel costs. Along with this, the ease of operations digitally makes it a significant driver for the Sports Betting Market. Moreover, rapid penetration of internet-based devices such as tablets, laptops, and smartphones aid the contact with end-users by involving them through online betting activities with the most negligible influence on daily activities. Hence, smartphones are anticipated to play a vital role in the acceptance of Sports Betting Market among end-user over the forecast timeline. In addition, increasing smartphone penetration and high adoption of instant messaging services and video streaming augment the growth of online Sports Betting Market through mobile devices. Such factors can influence the user experience by developing improved mobile applications. Furthermore, the benefits associated with the 5G networks are projected to enhance the adoption of smartphone-based betting in the coming years, driving the Global Sports Betting Market growth.
Rapid Development of Electronic Systems to Stimulate Market Growth
The development of electronic systems to facilitate gaming competition, such as a variety of video games, is contributing to the growth of the e-sports industry. This is expected to fuel the market where bets are placed on the tentative winner. In recent years, the e-Sports industry has seen rapid growth in viewership and revenue. The increasing viewership contributed significantly to revenue growth. For example, in 2016, there was a significant increase in casual and avid eSports viewers, including viewers who watch it regularly. Furthermore, rising eSports awareness is expected to drive industry growth shortly. The rise of live eSports coverage platforms, such as Twitch and YouTube, increases global viewership and drives business growth. Furthermore, the number of people watching Tv with live streams has risen steadily. E-Sports marketing would aid in expanding Sports Betting Market and delivering marketing messages via various channels. Over the forecast period, the factors mentioned earlier are expected to drive market growth.
List of Prominent Players in Sports Betting Market:
888 Holdings PLC
Bet365
Betsson AB
Churchill Downs Incorporated
Entain PLS
Flutter Entertainment PLC
IGT
Kindred Group PLC
Sportech PLC
William Hill PLC
Segmentation of the Global Sports Betting Market:
Platform
Betting Type

Fixed Odds Wagering
Exchange Betting
Live/In Play Betting
Pari-Mutuel
eSports Betting
Other Types

Sports Type

Football
Basketball
Baseball
Horse Racing
Cricket
Hockey
Other Sport Types

Region

North America
Europe
Asia Pacific
Latin America
Middle East & Africa
The Report on Sports Betting Market Highlights:
Assessment of the market
Premium Insights
Competitive Landscape
COVID Impact Analysis
Historic Data, Estimates, and Forecast
Company Profiles
Global and Regional Dynamics
Regional Analysis:
Europe held the largest share of around 50% of the global sports betting market in 2021. Popular sports in Europe such as football, auto racing, rugby, and tennis have a large, loyal fan base that is actively engaged in sports betting. Additionally, implementation of stringent rules and regulations in betting has significantly reduced fraud in the region, thereby positively impacting the sports betting industry growth in Europe.
Asia Pacific dominated the Global Sports Betting Market in 2021 and is likely to continue the same trend during the forecast period. This is attributable to a substantial proportion of young people participating in various regional sports. Furthermore, the rising internet and smartphone penetration coupled with the rising disposable income of the middle-class population is also likely to support the regional growth of the market.
Browse market data Tables and Figures spread through 149 Pages and in-depth TOC on Sports Betting market Forecast Report (2022-2028).
Recent Developments:
April 2022: Fanduel extended its partnership to become an Official Sports Betting Partner of the New York Yankees. Through this partnership, FanDuel will be allowed the use of New York Yankees' marks. It will also have premium VIP hospitality accommodations at Yankee Stadium.
January 2022: Flutter Entertainment PLC announced its acquisition of the leading Italian online gambling brand Sisal for €1.913 billion (£1.62 billion) from CVC Capital Partners. Sisal will presumably slot into the Flutter International division, led by the PokerStars brand and supported by Betfair International and recent acquisitions Adjarabet and Junglee Games.
Dallmeier Launches Casino 2.0 Information Campaign: Making Casino Operations Easier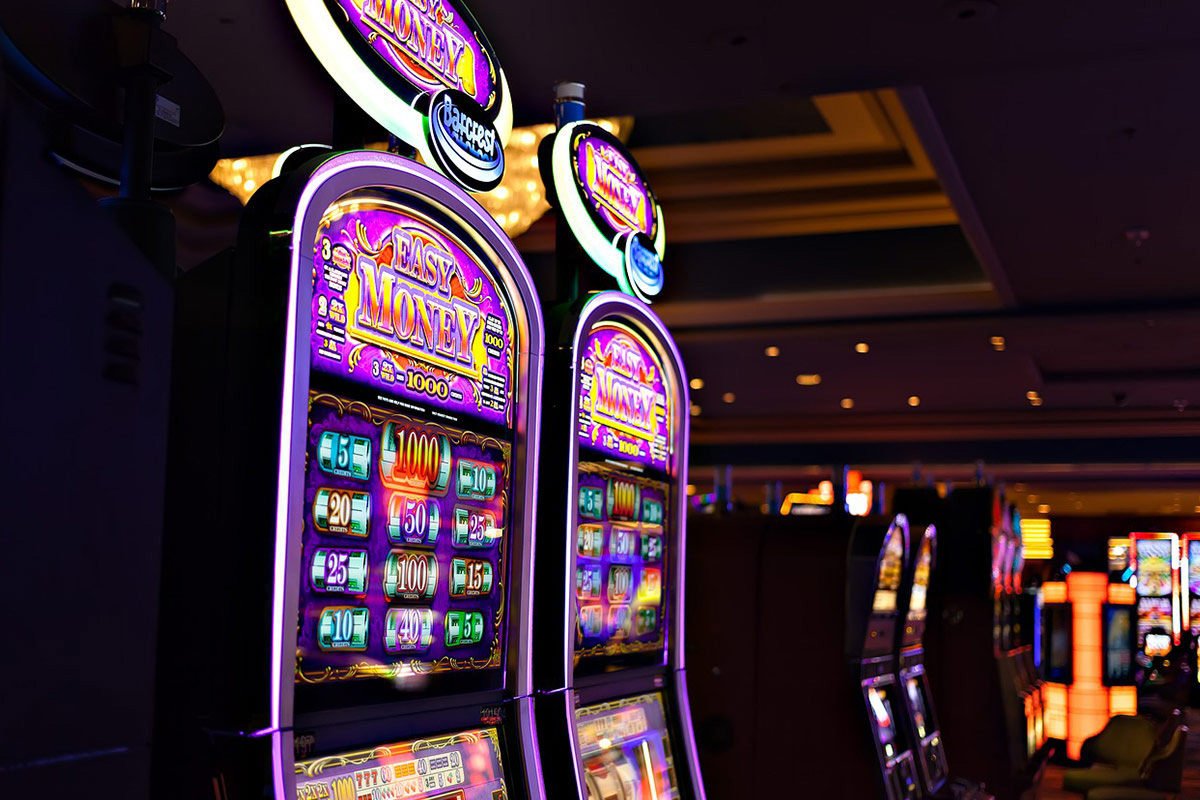 Reading Time:
2
minutes
"Making casino operations easier": According to this motto Dallmeier is launching a comprehensive awareness campaign to show how modern video technology not only ensures greater user-friendliness, but also higher objective security, greater efficiency and, at the same time, cost savings in casinos.
Gaining well over 20 years of experience, Dallmeier has become an expert in video technology for casinos. Now, the Germany-based manufacturer is launching an awareness campaign aimed at all functional areas that benefit from the smart use of video technology: Surveillance Managers, IT Managers, Gaming Managers, Marketing Managers as well as CEOs or purchasing managers.
Dallmeier will provide comprehensive information material for each of these target groups. On the new casino website, well-founded White Papers will gradually be available for download. The documents address the specific needs and pain points of the target groups – and how they can be addressed with the latest trends and developments in video technology.
The first one is the White Paper for Surveillance Managers entitled "Gaming Floor PTZ is old-school. 360° cameras – done right – do a much better job.", which is already available and questions some of the traditional solution strategies that have remained the same for decades.
Surveillance managers in casino operations must make the impossible possible every day: They are responsible for preventing and resolving a wide variety of events and incidents, from accidents to organised cheating in gaming operations to brawls. On top of that, they must meet ever-increasing regulatory and occupational health and safety requirements. For this, one thing is particularly important: a comprehensive and, above all, high-resolution overall view, which at the same time enables the details of an incident to be traced exactly. But which technique is best suited for this?
How can you achieve an even faster reaction time using fewer cameras? How can user-friendliness be increased, and costs saved at the same time? These are some fundamental aspects that are presented in more detail in the White Paper. In particular, the current technological developments are also explained in more detail: Are gaming floor PTZ cameras still state-of-the-art? Are all 360° cameras the same or what fundamental differences exist? What is the term "unlimited virtual PTZs" all about?
In addition to the White Paper, a video comparing traditional gaming floor PTZ cameras with "real" 360° systems such as the Dallmeier Panomera W8 is also online on the Casino website.
Esports Entertainment Group Receives Approval for Continued Nasdaq Listing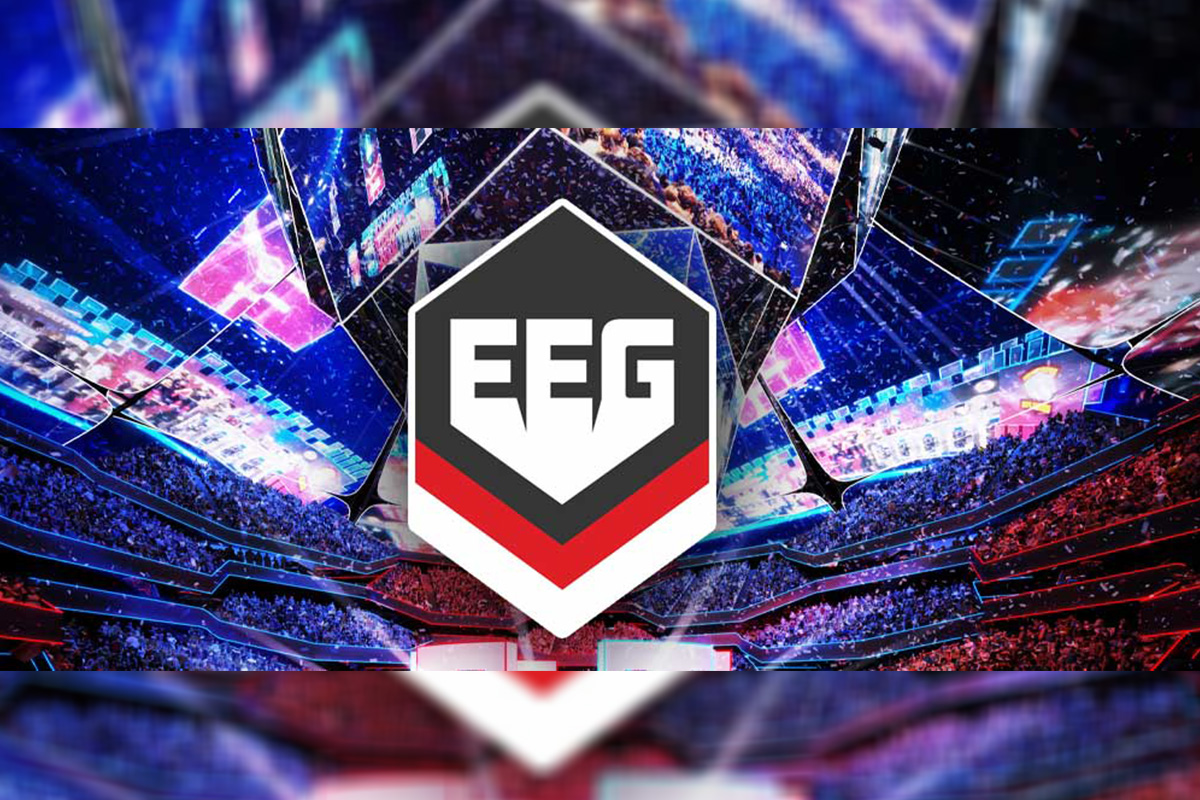 Reading Time:
< 1
minute
Esports Entertainment Group has announced that on November 30, 2022, the Nasdaq Hearings Panel granted its request for continued listing on The Nasdaq Capital Market (Nasdaq).
The company's continued listing on Nasdaq is subject to its evidencing compliance with the minimum bid price requirement by February 7, 2023, evidencing compliance with the shareholder equity requirement of a minimum $2.5 million stockholder's equity by March 31, 2023, and adhering to certain other conditions and requirements.
The company is in the process of taking definitive steps to comply with all applicable conditions and criteria for continued listing on Nasdaq.
888 Appoints Anna Barsby as Chief Technology Officer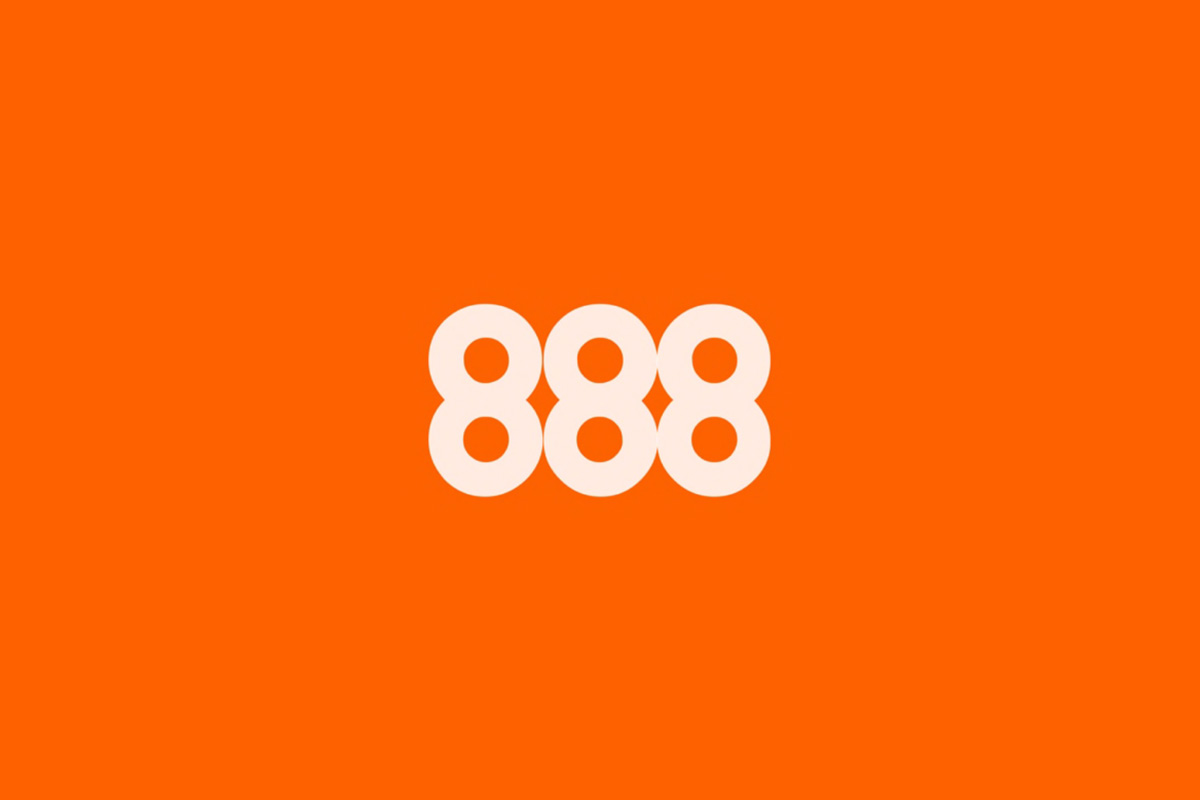 Reading Time:
< 1
minute
888 Holdings has appointed Anna Barsby as the Group's new Chief Product and Technology Officer.
Anna will be responsible for driving forward the Group's technology integration following the transformational combination of 888 and William Hill (completed in July 2022). This will form a key part of efforts to capture the benefits of the integration of the two businesses, particularly in terms of driving improved customer experience, and also a key part of the upgraded synergies being targeted, as announced at the Group's Capital Markets Day.
Anna is a digital expert with a huge breadth of experience in digital transformation and integration. She led significant transformative projects for companies including Morrisons and Halfords, including as CIO at the latter, as it went through a period of award-winning digital transformation. The company took significant market share as a result, alongside integrating a new service and brand.
In addition to her new role, Anna is currently Non-Executive Director at Cumberland Building Society, Founder and Managing Partner of Tessiant, a management consultancy.
"We are delighted to welcome Anna to our new executive leadership team, where she will play a pivotal role in driving forward the key area of technology integration as part of our transformational combination with William Hill. Her significant experience and expertise will be invaluable as we seek to unlock the significant potential of our two highly complementary businesses, and we very much look forward to working with her," Itai Pazner, CEO of 888 Holdings, said.