Sports Betting Market Size & Share to Surpass USD 129.3 Billion by 2028 | Vantage Market Research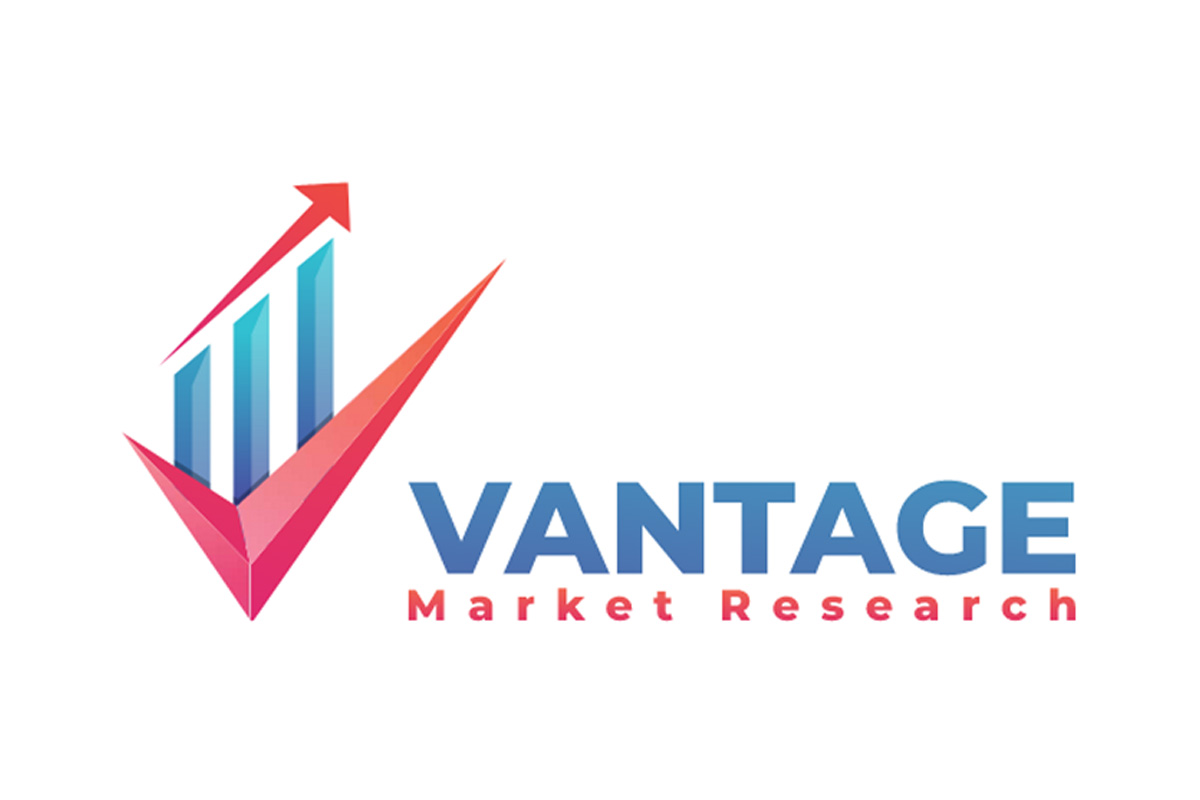 Reading Time:
4
minutes
The global Sports Betting Market was valued at $74.2 Billion in 2021 and is expected to reach $129.3 Billion by 2028, registering a CAGR of 9.7% during the forecast period of 2022-2028. In addition to the insights on market scenarios such as market value, growth rate, segmentation, geographical coverage, and major players, the market reports curated by the Vantage Market Research also include in-depth expert analysis, geographically represented company-wise production and capacity, network layouts of distributors and partners, detailed and updated price trend analysis and deficit analysis of supply chain and demand.
Vantage Market research has a newly released expansive study titled Global Sports Betting Market which guarantees you will remain better informed than your competition. This study provides a broader perspective of the marketplace with its comprehensive market insights and analysis which eases survival and succeeding in the market. This Sports Betting report has been produced, which results in significant growth, as well as robust sustainability in the market for the firms. This is due to the inclusion of precise facts and insights gained from market research. This study analyzes and talks about a variety of topics, including significant industry trends, estimations of market size, and market share. This report provides an advantage that not only allows one to compete but also allows one to excel over one's rivals. It classifies the global Sports Betting market size in terms of value and volume according to the various types of manufacturers, applications, and regions. The outlook for the Sports Betting market and the Sports Betting industry as a whole appears to be quite positive during the projection period.
Sports Betting Market Dynamics:
Drivers:
Increasing Technological Advancement and Innovation to Drive the Market Growth
The increasing technological advancement and innovation in online sports gaming are anticipated to augment the growth of the Sports Betting Market during the forecast period. Digital platforms enable gamblers to place bets from any location around the world, which saves time as well as travel costs. Along with this, the ease of operations digitally makes it a significant driver for the Sports Betting Market. Moreover, rapid penetration of internet-based devices such as tablets, laptops, and smartphones aid the contact with end-users by involving them through online betting activities with the most negligible influence on daily activities. Hence, smartphones are anticipated to play a vital role in the acceptance of Sports Betting Market among end-user over the forecast timeline. In addition, increasing smartphone penetration and high adoption of instant messaging services and video streaming augment the growth of online Sports Betting Market through mobile devices. Such factors can influence the user experience by developing improved mobile applications. Furthermore, the benefits associated with the 5G networks are projected to enhance the adoption of smartphone-based betting in the coming years, driving the Global Sports Betting Market growth.
Rapid Development of Electronic Systems to Stimulate Market Growth
The development of electronic systems to facilitate gaming competition, such as a variety of video games, is contributing to the growth of the e-sports industry. This is expected to fuel the market where bets are placed on the tentative winner. In recent years, the e-Sports industry has seen rapid growth in viewership and revenue. The increasing viewership contributed significantly to revenue growth. For example, in 2016, there was a significant increase in casual and avid eSports viewers, including viewers who watch it regularly. Furthermore, rising eSports awareness is expected to drive industry growth shortly. The rise of live eSports coverage platforms, such as Twitch and YouTube, increases global viewership and drives business growth. Furthermore, the number of people watching Tv with live streams has risen steadily. E-Sports marketing would aid in expanding Sports Betting Market and delivering marketing messages via various channels. Over the forecast period, the factors mentioned earlier are expected to drive market growth.
List of Prominent Players in Sports Betting Market:
888 Holdings PLC
Bet365
Betsson AB
Churchill Downs Incorporated
Entain PLS
Flutter Entertainment PLC
IGT
Kindred Group PLC
Sportech PLC
William Hill PLC
Segmentation of the Global Sports Betting Market:
Platform
Betting Type

Fixed Odds Wagering
Exchange Betting
Live/In Play Betting
Pari-Mutuel
eSports Betting
Other Types

Sports Type

Football
Basketball
Baseball
Horse Racing
Cricket
Hockey
Other Sport Types

Region

North America
Europe
Asia Pacific
Latin America
Middle East & Africa
The Report on Sports Betting Market Highlights:
Assessment of the market
Premium Insights
Competitive Landscape
COVID Impact Analysis
Historic Data, Estimates, and Forecast
Company Profiles
Global and Regional Dynamics
Regional Analysis:
Europe held the largest share of around 50% of the global sports betting market in 2021. Popular sports in Europe such as football, auto racing, rugby, and tennis have a large, loyal fan base that is actively engaged in sports betting. Additionally, implementation of stringent rules and regulations in betting has significantly reduced fraud in the region, thereby positively impacting the sports betting industry growth in Europe.
Asia Pacific dominated the Global Sports Betting Market in 2021 and is likely to continue the same trend during the forecast period. This is attributable to a substantial proportion of young people participating in various regional sports. Furthermore, the rising internet and smartphone penetration coupled with the rising disposable income of the middle-class population is also likely to support the regional growth of the market.
Browse market data Tables and Figures spread through 149 Pages and in-depth TOC on Sports Betting market Forecast Report (2022-2028).
Recent Developments:
April 2022: Fanduel extended its partnership to become an Official Sports Betting Partner of the New York Yankees. Through this partnership, FanDuel will be allowed the use of New York Yankees' marks. It will also have premium VIP hospitality accommodations at Yankee Stadium.
January 2022: Flutter Entertainment PLC announced its acquisition of the leading Italian online gambling brand Sisal for €1.913 billion (£1.62 billion) from CVC Capital Partners. Sisal will presumably slot into the Flutter International division, led by the PokerStars brand and supported by Betfair International and recent acquisitions Adjarabet and Junglee Games.
ULIS Elects New President and Executive Committee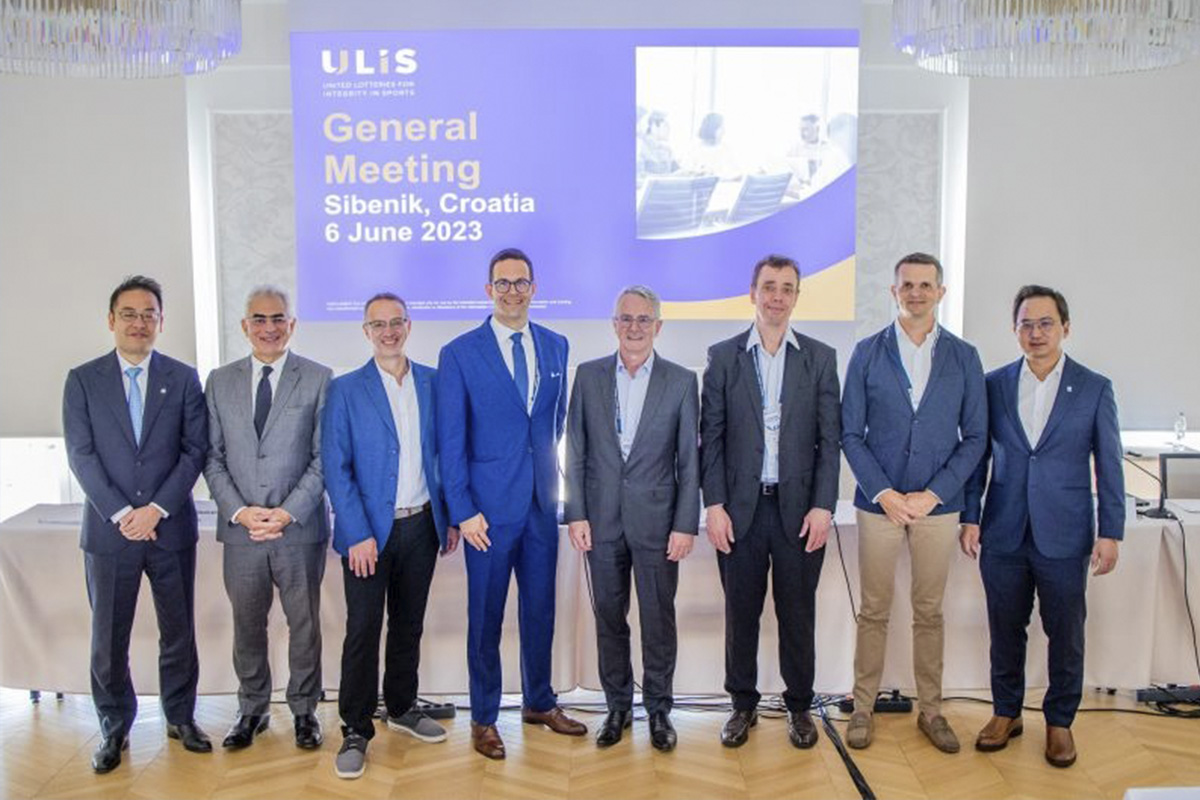 Reading Time:
< 1
minute
ULIS has elected new President and Executive Committee for the 2023-2025 term during its General Meeting in Sibenik, Croatia, on June 6.
The new President, Gilles Maillet, brings a profound knowledge and expertise in the area of work carried out by ULIS. He has been Director of Sports Integrity at La Française des Jeux (FDJ), France, for almost six years, and a member of the ULIS Executive Committee for four.
In these combined roles, Gilles Maillet has actively contributed to ULIS development, broadening its collaboration with key sports and public stakeholders, at national and international levels, including among others, the Council of Europe, IOC, FIFA, Interpol, ITIA and UEFA.
Additionally, as a member of the French national Platform, working to combat the manipulation of competitions, FDJ has initiated preventative actions with several sports federations and clubs, which have been a source of inspiration for developing the awareness-raising strategy of ULIS, adapted to the context of each member country.
The Executive Committee (2023-2025)
Enhancing global expertise in lotteries and sports betting sector, the new committee comprises:
Gilles Maillet (Chair), Director of Sports integrity, La Française des Jeux, France
Stéphane Fraser (Vice-Chair), Executive VP and Chief Operating Officer of Gaming Establishments, Loto-Québec, Canada
Chee Wend Lam, Chief Executive Officer, Singapore Pools, Singapore
Jens Nielsen, Sports Betting, Director, Danske Spil Denmark
Younes El Mechrafi, Chief Executive Officer Marocaine des Jeux et des Sports (MDJS)
Chris Lo, Head of Trading The Hong Kong Jockey Club, Hong Kong, China
Ales Vesely, Chief Executive Officer, SAZKA a.a. Czech Republic
Lemeng Wang, Board Director China Sports Lottery Operation Co., Ltd, China.
BMM Testlabs Reports Robust Growth in CY 2022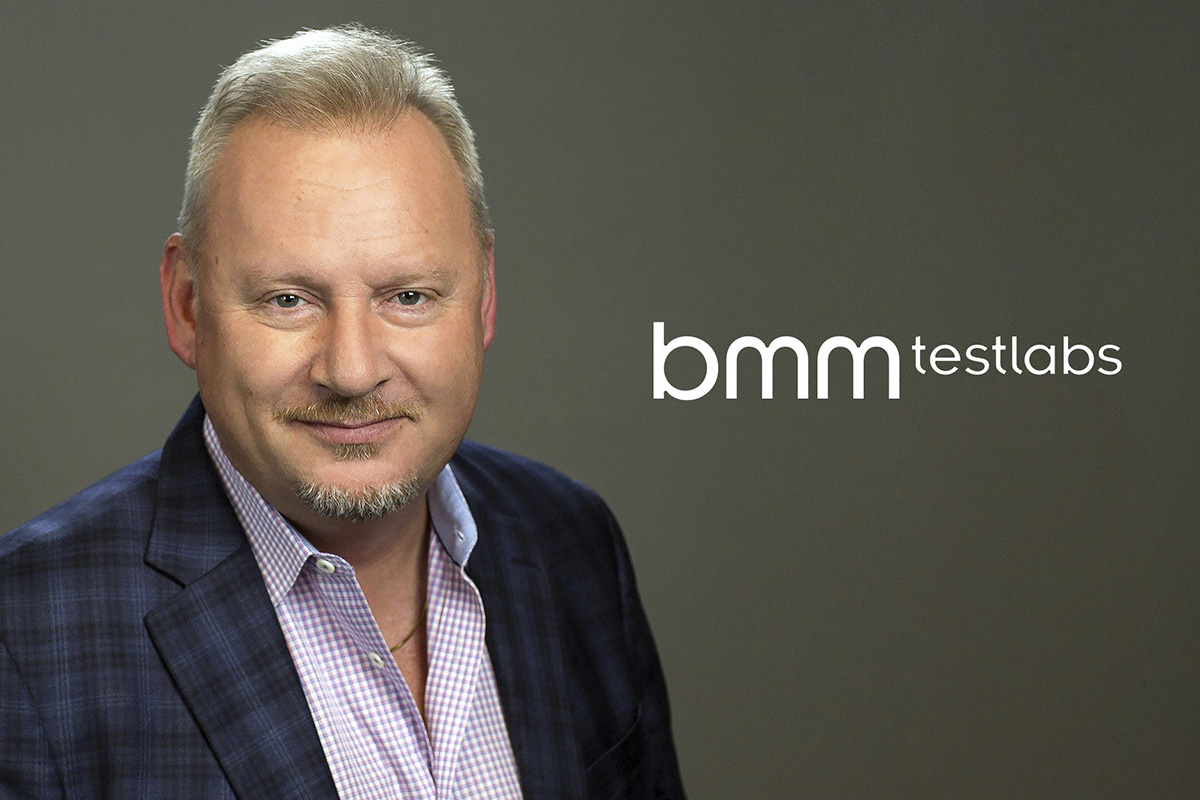 Reading Time:
2
minutes
BMM Testlabs has announced that its calendar year 2022 financial results surpassed all expectations and that momentum has continued into 2023.
Martin Storm, CEO of BMM Testlabs, said: "I am grateful for the hard work of our wonderful staff all around the world who grew all our businesses to record results.
"We enjoyed particularly strong growth across all regions where we added more than 100 new customers to an already substantial portfolio.
"Our digital business has flourished in Europe, Africa and the US over the last three years and our land-based business continues to grow with very large customers, extending our share in the US, Canada and Australia.
"While BMM dominates key international markets, it is reaching a tipping point in the US and European testing markets as gaming market access completes."
Storm continued: "In CY2022, BMM's TIC revenues grew 18.6 per cent year on year and EBITDA grew 37.7 per cent year on year, both to record levels.
"BMM's global market reach and 15 international locations means we compete for nearly every gaming certification deal and we win a high percentage at appropriate margins.
"Continuing our momentum through Q1 2023, TTM revenues grew 19.8 per cent year on year and EBITDA grew 58.2 per cent year on year.
"We remain confident that BMM share will continue to grow as more customers migrate towards high quality testing and certification to lower their real product costs.
"We see the gaming test lab segment consolidating further as a direct response to our success and growth. Our new testlabs in Slovenia and India are operating exceedingly well and our new lab in Brazil is ready to go when legislation finally passes.
"Most importantly for me as the CEO, we have attracted exceptional leadership and continue to retain our most experienced and best staff. We are committed to transforming the gaming lab landscape over the next 18 months as we invest heavily in the TIC segment."
XLMedia Partially Disposes Personal Finance Assets for $1.3 Million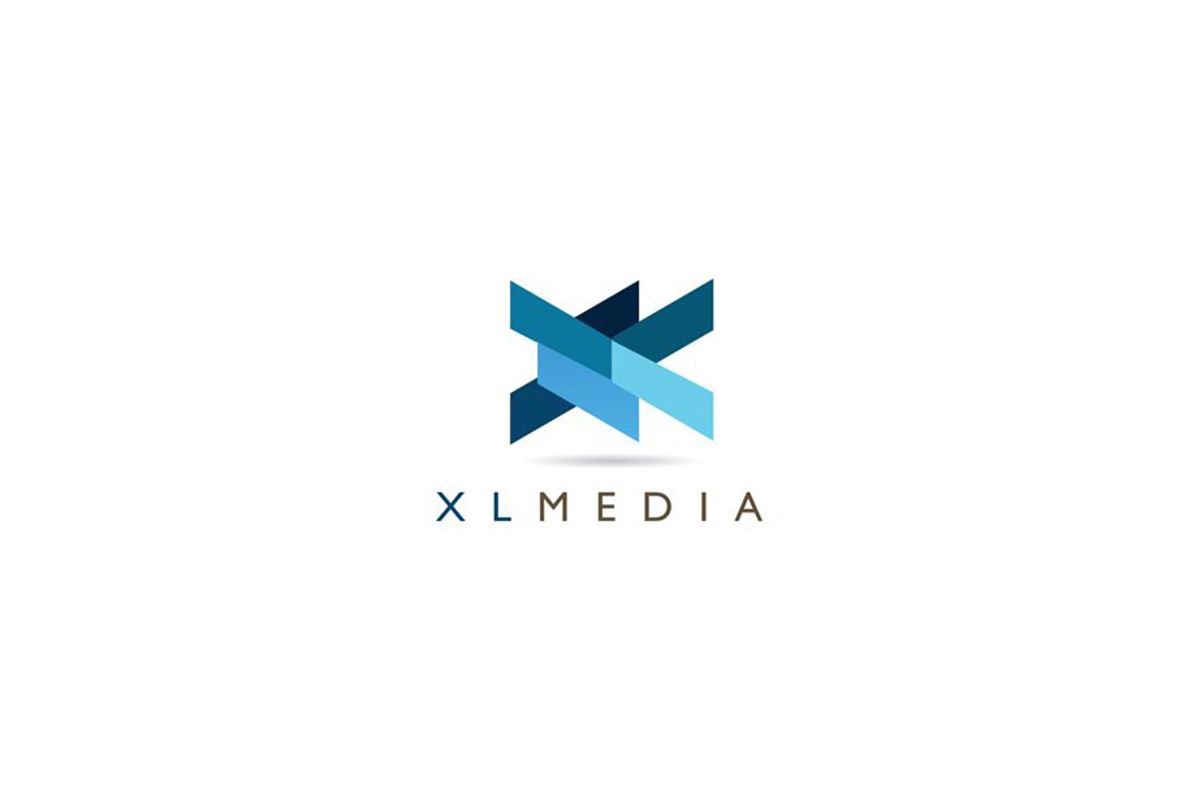 Reading Time:
< 1
minute
XLMedia has announced the part disposal of the Group's Personal Finance assets for a total cash consideration of $1.3 million (the Disposal). The Disposal comprises domains and websites including Investor Junkie, Greedy Rates and Young and Thifty owned by XLMedia Publishing Limited and Webpals Systems SC Limited, subsidiaries of XLMedia plc. The cash generated from the Disposal will be utilised in the day-to-day operations of the business.
The Disposal is in line with the Company's strategy to exit non-core activities while focusing on the Group's Sports and Gaming business, expanding its North American Sports footprint, while also refining and developing the Group's EU Sports portfolio, and the Group's Gaming assets in selected markets, including the US.
In the year ended 31 December 2022, the assets relating to the Personal Finance division generated revenues of $1.9 million and EBITDA loss of $1.3 million.
The Personal Finance assets were excluded from continuing operations as disclosed in the Company's year ended 31 December 2022 results and have no impact on earnings in the current financial year.
Following the sale of these assets to MPD Media, the process to sell the remaining Personal Finance assets is at an advanced stage, but there is no certainty that a transaction or transactions will complete.