What's Fueling Saudi Arabia's Rapid Growth in eSports Gaming?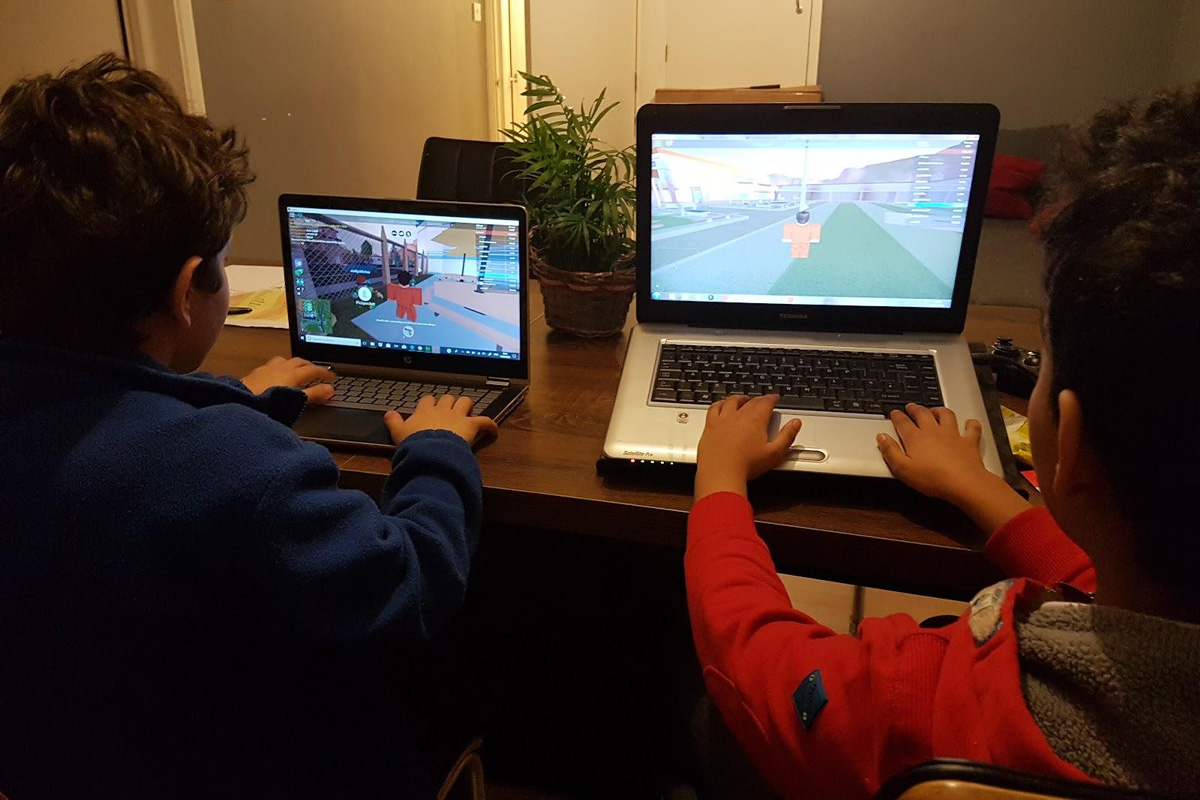 Reading Time:
3
minutes
Saudi Arabia is on track to become a global eSports and gaming hotspot. The country's gaming festivals attract players from all over the world with unique offers. Its gaming conferences are entertaining and glitzy, and the market projections keep hitting new yearly records. In 2021, the local gaming market's consumer spending across mobile, PC, and console was projected to raise over $946 million, and this figure is expected to continue to rise over the course of the decade.
The thriving eSports sector reflects the efficient engine that powers it. Crown Prince Mohammed bin Salman recently unveiled the country's eSports strategy. Along with other growth factors, the plan is responsible for Saudi Arabia's growing global influence in eSports.
A Fresh Approach to Esports
The Saudi Crown Prince's support, according to Casinoelarabs.com, is the most crucial factor propelling eSports in Saudi Arabia to maturity. The Saudi Prince, Mohammed bin Salman, enjoys playing 'Call of Duty,' among other modern games. However, the passionate gamer is recognized for more than just his gaming prowess. The prince recently curated a national eSports plan under which the Saudi kingdom would create 39,000 jobs in the country's eSports sphere by 2030 and develop over 30 games in local studios.
The prince's strategy is an excellent starting point for the country's eSports industry. The ESports sector is also growing in other Arabic countries, and several factors are credited for the observed increase in Saudi Arabia and the Arabic world.
Saudi's Government Growing Support for Esports
The leadership of Prince Mohammed in the growth strategy is just the tip of the iceberg. The Saudi government actively promotes the country's eSports sector through the Saudi eSports Federation. The organization fosters players and ensures the local gaming industry meets international standards. Its chairman, Prince Faisal bin Bandar bin Sultan, feels that Saudi Arabia has the potential to become the premier destination for eSports programming.
According to Chester King, CEO of British eSports, the Saudi government's hands-on approach makes the country's eSports industry far superior to other nations currently seeking a viable plan.
The Rise of Online Streaming and Gaming 
The evolution of the gaming experience is one of the "natural" factors that have contributed to the industry's wide acceptance and rapid expansion in Saudi Arabia. Online gaming is now possible, unlike a few decades ago, thanks to the advancement of the internet. According to global business and economic data, 97.86 percent of Saudi's population are active internet users, which is impressive considering it recorded 31.02 percent in 1990. Many people are now obsessed with online gaming and live streaming. The change toward the relatively new and thrilling experience was particularly noticeable during the peak of COVID-19 when stay-at-home mandates compelled finding isolated amusement.
Millions of Saudis have embraced online gaming as a trend. Today, the kingdom is home to more than 20 million gamers. Over 65% of the population enjoys gaming, and more people are joining.
Mobile Gaming's Popularity
Because of its gamers' propensity for gaming on mobile devices, Saudi Arabia's mobile gaming sector is at an all-time high. People devote more time to mobile gaming due to increased smartphone usage. According to a recent report by Arab News, approximately 84% of Saudi players spend time playing mobile games. Many players spend money on mobile games, considerably strengthening the country's mobile gaming market.
The Rise of Competitive Gaming
Competitive video gaming is the latest trend to hit the kingdom's gaming industry. For millennials, playing eSports is far superior to watching elite athletes compete in sports. Many Saudis participated in online tournaments during the COVID-19 period. Many got involved in competitive gaming while looking for glory and fortune in remote gaming activities. The competitive gaming spirit has survived to the present day, thanks to the ever-improving online gaming experience.
Many Saudis are interested in competitive gaming for both amusement and financial gain. Gamers8, a summer festival conducted in Saudi Arabia, recently drew participants from eight countries. The festival's distinct vitality reflected Saudi Arabia's intense passion for competitive gaming.
The influx of investment into eSports
Saudi Arabia is a well-established oil exporter keen on investing in rising technologies. Earlier this year, the Saudi government authorized a large sum to develop and fund the Savvy Gaming Group. The company acquired ESL Gaming and FACEIT, two top eSports companies, for $15 billion. In October, the Saudi government announced plans to invest another $37.8 billion in eSports-related businesses in the Middle East. This investment, along with others, is credited with driving the industry's explosive rise.
Conclusion
Saudi Arabia is on the verge of becoming a global eSports powerhouse. The carefully devised strategy of Prince Mohammed, the profits of oil exports, government backing, and other enabling factors reveal a kingdom poised to rise to unfathomable heights. The future of eSports in Saudi Arabia is foreseeable, thanks to the growth boosters.
With 17.6% CAGR, Casino Management System Market Worth USD 22.56 Billion by 2030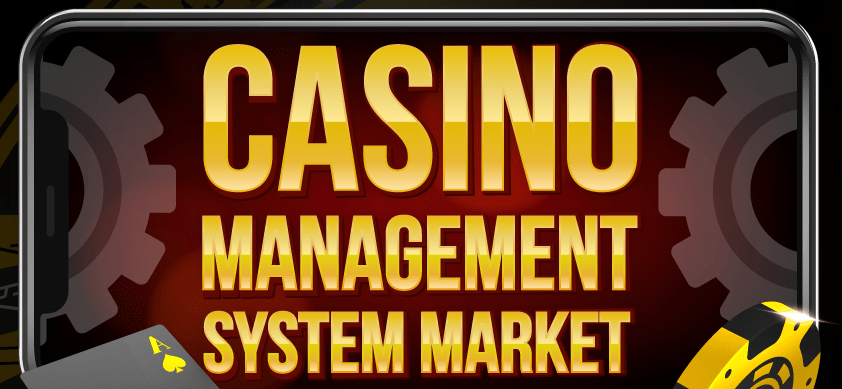 Reading Time:
3
minutes
The global casino management system market size was USD 6.28 billion in 2022. The market is expected to expand from USD 7.24 billion in 2023 to USD 22.56 billion by 2030, exhibiting a CAGR of 17.6% over the forecast period. The surge can be attributed to the growing usage of block chain and cryptocurrencies on online gaming platforms. Fortune Business Insights™ provides this information in its research report, titled "Casino Management System Market Forecast, 2023-2030".
Key Industry Development:
October 2022 – Gaming Innovation Group Inc. (GiG) inked a partnership with Strike Games for the provision of world-class platform solutions. The collaboration involves GiG's player account management, front-end, and Content Management System (CMS).
Report Scope & Segmentation
| | |
| --- | --- |
| Report Coverage | Details |
| Forecast Period | 2023 to 2030 |
| Forecast Period 2023 to 2030 CAGR | 17.6% |
| 2030 Value Projection | USD 22.56 Billion |
| Base Year | 2022 |
| Casino Management System Market Size in 2022 | USD 6.28 Billion |
| Historical Data for | 2019 to 2021 |
| No. of Pages | 150 |
| Segments covered | Module, Application and Geography |
Key Takeaways
Casino management system market size in North America was USD 3.29 billion in 2022
Major driving factors include the rising need and awareness of advanced security and surveillance systems
By application, accounting segment holds the maximum market share
Global demand is driven by huge fraud and theft occurrences at the casinos
Increasing use of digital currencies will drive the market in the forecast period, 2023-2030
Drivers and Restraints:
Market Share to Rise Due to Growing Inclination Toward Better Management of Security Operations.
One of the prominent factors propelling the casino management system market growth is the increasing concerns over theft and fraud.
This is attributed to high volumes of daily monetary transactions in casinos and increasing demand for advanced solutions.
However, the market growth could be restrained on account of various factors such as rising smartphone penetration and the surging popularity of online gambling platforms.
Segments:
Table Games Segment to Record Substantial Growth Due to Increasing Popularity Among Young Population
On the basis of module, the market for casino management systems is segmented into table games and slot games. The table games segment is expected to register appreciable expansion throughout the forecast period. The segmental expansion can be credited to the rising number of table games such as blackjack, baccarat, red dog, roulette, and craps.
Security & Surveillance Segment to Gain Traction Owing to Rising Need for Security Solutions
By application, the market is subdivided into player tracking, security & surveillance, accounting, gaming analytics, marketing & promotions, and others. The security & surveillance segment is slated to grow at a considerable CAGR over the estimated period. The rise is being driven by the presence of identity theft attacks and fraud in several financial transactions.
On the basis of geography, the market for casino management systems is categorized into North America, Asia Pacific, Europe, and the rest of the world.
Regional Insights:
North America to Lead Owing to Rising CMS Adoption for Customer Retention
The North America casino management system market share is expected to register substantial expansion over the projected period. The rise is impelled by the growing product adoption for customer retention and the improvement of operational efficiency.
The Asia Pacific market is estimated to record considerable growth throughout the study period. The surge can be credited to the increasing introduction of IT systems and solutions.
Competitive Landscape:
Leading Companies Ink Partnership Agreements to Enhance Product Reach
Major players are focused on the adoption of various strategic initiatives. These steps are being adopted for the consolidation of their industry presence. These include mergers, acquisitions, product developments, and the formation of alliances.
List of Key Players Mentioned in the Report:
Ensico CMS d.o.o. (Slovenia)
WIN Technologies Limited (Barcelona)
Novomatic (Austria)
Apex Pro Gaming s.r.o. (Czechia)
CT Gaming (Bulgaria)
Tangam Systems (Canada)
Table Trac, Inc. (U.S.)
Evona (U.K.)
Casinfo Systems (U.S.)
Agilysys NV LLC. (U.S.)
Major Table of Contents:
Global Casino Management System Market Size Estimates and Forecasts, By Segments, 2019-2030

Key Findings
By Module (USD)
By Application (USD)

Accounting
Security & Surveillance
Players Tracking
Marketing & Promotions
Gaming Analytics
Others (Digital Content Management, Etc.)

By Region (USD)

North America
Europe
Asia Pacific
Rest of World (RoW)

North America Casino Management System Market Size Estimates and Forecasts, By Segments, 2019-2030

Key Findings
By Module (USD)
By Application (USD)

Accounting
Security & Surveillance
Players Tracking
Marketing & Promotions
Gaming Analytics
Others (Digital Content Management, Etc.)

By Country (USD)

United States
Canada
Mexico

Europe Casino Management System Market Size Estimates and Forecasts, By Segments, 2019-2030

Key Findings
By Module (USD)
By Application (USD)

Accounting
Security & Surveillance
Players Tracking
Marketing & Promotions
Gaming Analytics
Others (Digital Content Management, Etc.)

By Country (USD)

U.K.
Italy
Ireland
Finland
Sweden
Rest of Europe
The Malta Gaming Authority has unveiled its refreshed brand identity at ICE London today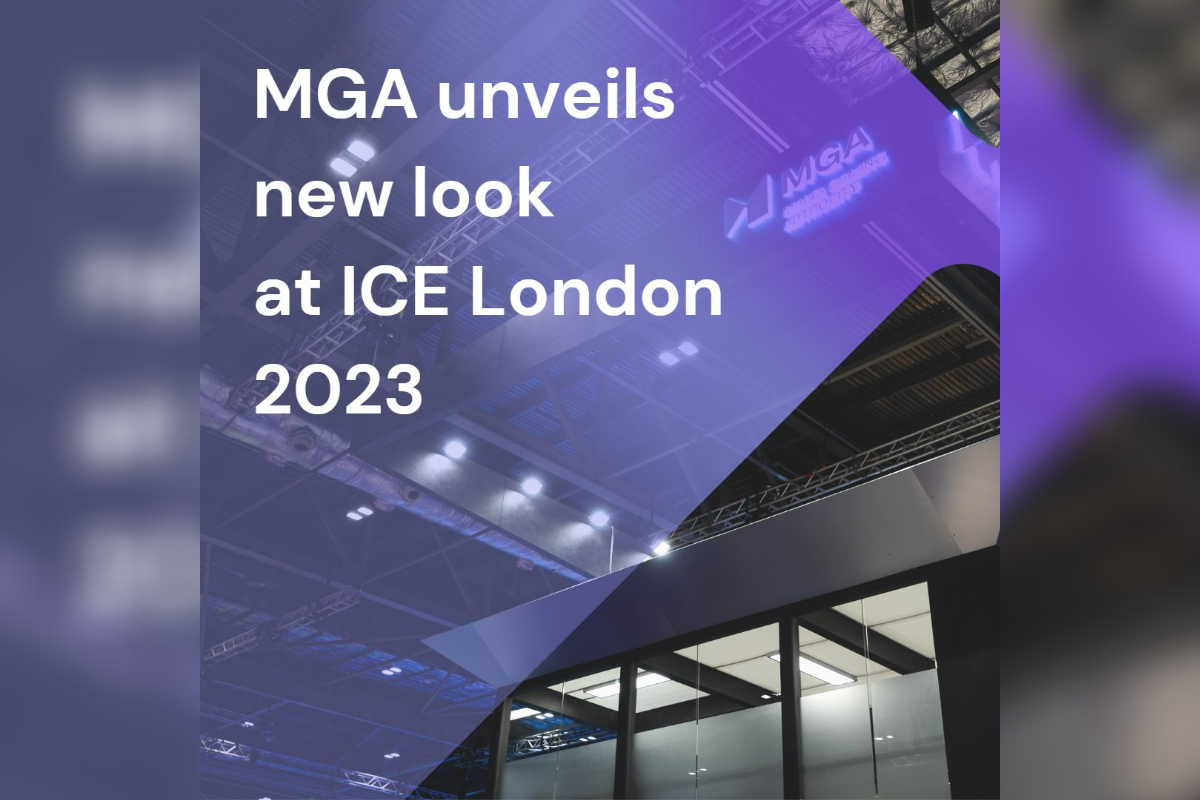 Reading Time:
< 1
minute
The new logo fuses together visual references to the letter 'M' and a play button, simultaneously reflecting the gaming industry and the constant drive for progression and innovation.
The MGA's website has also been revamped, with a sleeker UX design and an improved user interface that provides easy navigation for users seeking information about the MGA's work, as well as on how to obtain and maintain an MGA licence.
The brand refresh reflects the values of competence, excellence and innovation that lie at the heart of the Authority.
"We are wholly committed to living up to these values, in our pursuit of retaining Malta's position as the home of choice for operators of good will, whilst ensuring an ever-safer environment for our licensees' players," MGA CEO Carl Brincat said.
It is no coincidence that the refreshed brand has been revealed at ICE London. "The MGA is ever-present, ever-evolving, and always open to listening to the industry. Expos such as ICE London provide us with the opportunity to meet with stakeholders, near, far, and new."
ESL FACEIT Group brings world-class Dota 2 action to Germany with the ESL One Berlin Major powered by Intel®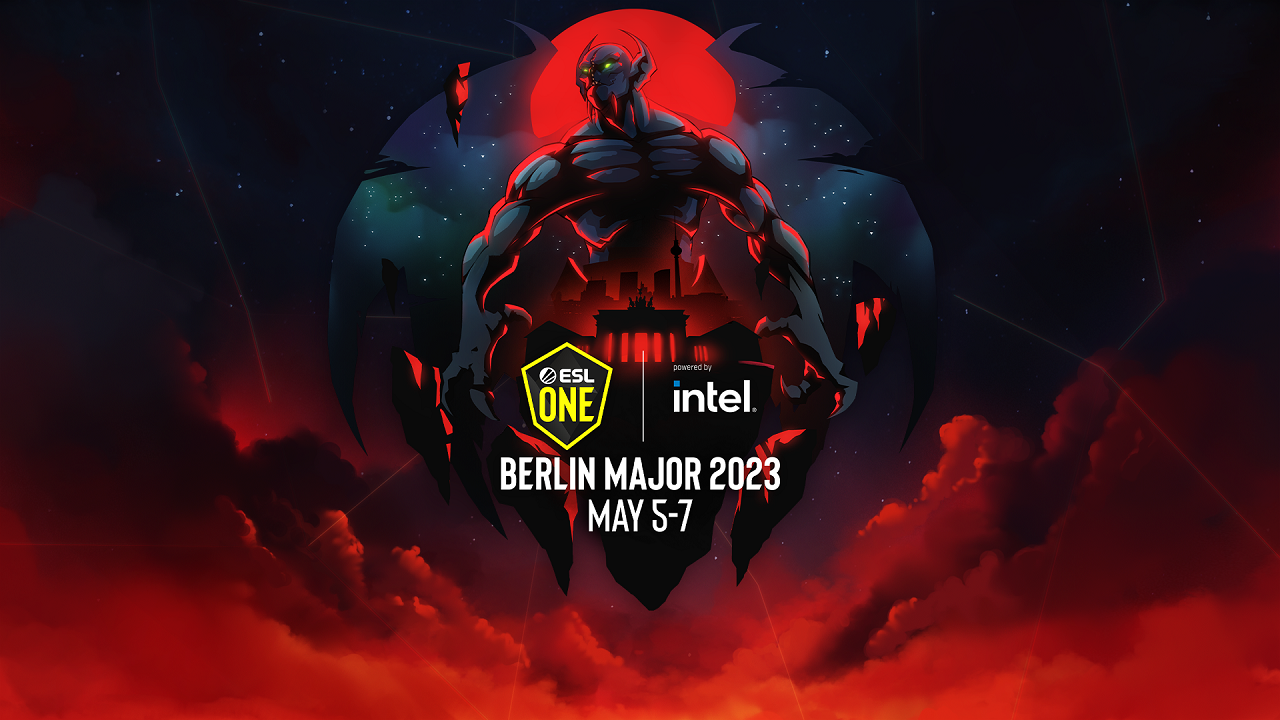 Reading Time:
2
minutes
ESL, an ESL FACEIT Group brand, announced the next ESL One Dota 2 Major, powered by Intel® which will be held in Berlin, Germany, on April 26 – May 7, 2023.
18 of the world's best Dota 2 teams will battle it out for their share of the $500,000 total prize pool and a chance to play in front of their fans at Velodrom during the final three days of the competition. Furthermore, with the Major, the competing teams can earn the valuable Dota Pro Circuit (DPC) points needed to qualify for the renowned Dota 2 Championship, The International 12 (TI 12), which will take place later this year.
"We're super excited to welcome the world's best Dota 2 teams to Berlin for what promises to be a spectacular Major," said Shane Clarke, Director Game Ecosystems at ESL FACEIT Group. "Last year, with the ESL One Stockholm Major, fans from all around Europe and beyond already showed an incredible support. We can't wait for the top players to enter the live stage at Velodrom and feel that phenomenal atmosphere once again."
Dota 2 teams from Eastern Europe, Western Europe, North America, South America, Southeast Asia, and China can look forward to a spectacular conclusion of the DPC Spring Tour 2022-2023. The two to four best teams of each region will travel to Berlin, Germany, as they qualify for the ESL One Dota 2 Major.
The ESL One Berlin Major starts on April 26 with the Group Stage, which uses a best-of-2 round-robin format. Here, the participating teams will be split into two groups of nine teams and compete in a studio environment. The top six teams of each group proceed to the double-elimination Playoff Stage which takes place in front of a live audience at Velodrom in Berlin, on May 5 – 7, 2023.
Commencing April 26, fans from around the globe can tune in during the live transmissions on ESL's Dota 2 Twitch and YouTube channels and via dedicated broadcast partners.