Best ways to generate profit on iGaming with Affiliate Marketing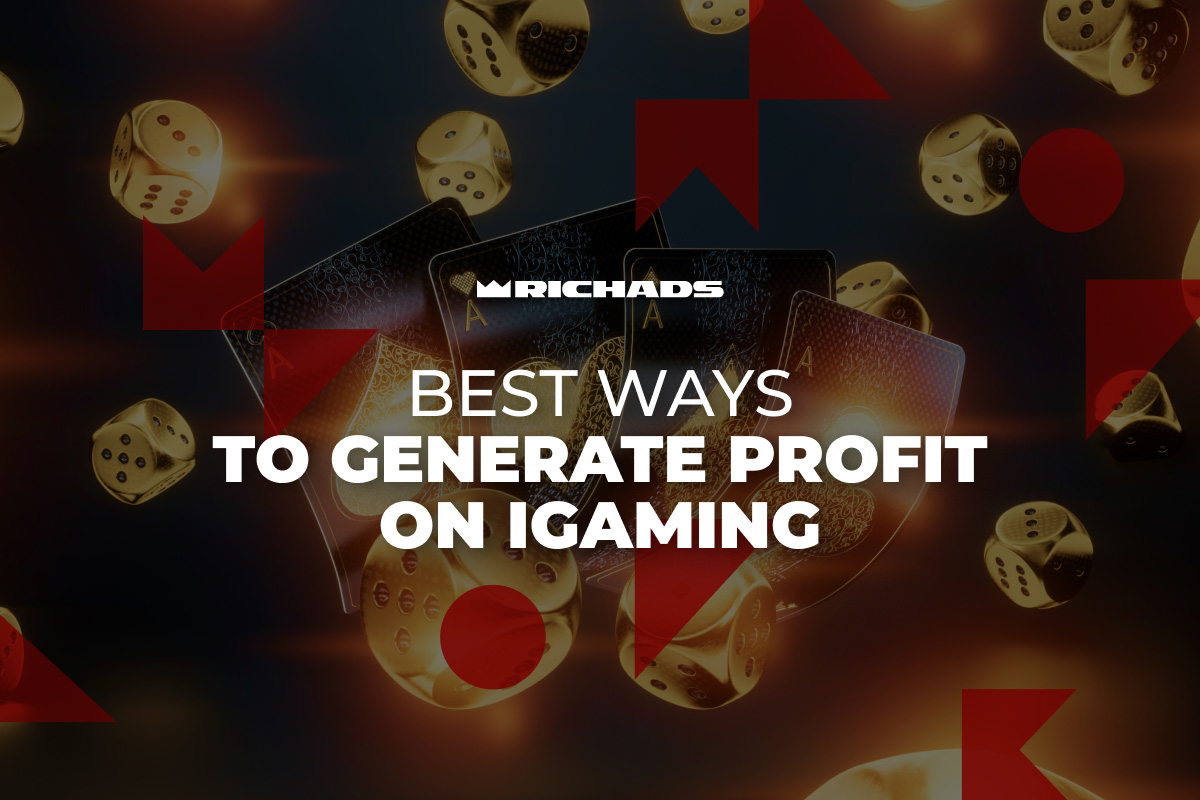 Reading Time:
6
minutes
There are many ways to get high income on iGaming products and actually earn a great deal of money. In the article we're going to speak about making money specifically on affiliate marketing, our today's expert is a Chief Commercial Officer at RichAds advertising network — Anastasiya Kazakova.
Our guest surely knows what she's talking about — the RichAds network has recently been awarded as the best iGaming traffic source by SiGMA. We'll discuss all the necessary starting points and cover everything from the definition of the industry to the real working tips that help to succeed in it. 
Tell us more about affiliate marketing. What is it and how can it help to earn on iGaming?
Basically, affiliate marketing is a process of earning commission on selling specific goods or services. It's profitable for online casinos as a way of additional monetization and for marketers as it's quite an effortless way to increase their income.
It works the following way — there's a CPA network or a direct publisher, for instance, who provide iGaming offers (online Betting and Gambling programs).
A marketer, also known as an affiliate, in his turn clarifies the conditions (payout, GEO, settings, and desired cost per lead or deposit) and goes to an ad network that provides traffic and promotes the offer.
He just needs to choose the best traffic type for the exact offer and set up a campaign. If you're a newbie, the best way is to consult a manager or try some automated tools at first.
Can you share what are the best traffic channels for iGaming offers? 
Sure, I'll explain how each traffic channel works and why they'll bring leads and deposits for iGaming offers. I've been working with Gambling and Betting vertical for about five years now and I see that the top traffic choices are push and pop ads as well as direct click format.
Let me start with push ads and the definition of them. To put it simply, a push ad looks like a personal notification from a website that appears on a user's phone. It consists of a text, icon and banner (optional) and allows to cover those users who subscribed to such notifications.
There are many advantages of the format, the most crucial ones for iGaming are:

Personal approach.

As I've mentioned, it addresses a user directly and creates a sense of privacy, so this way you can convince him to try a specific casino by providing a bonus or bet on the upcoming game.



Proven efficiency.

Such a format has been showing nice results since its boom — 2018, and the CR of such campaigns is really high. Even if we take the last FIFA Championship in 2018, the outcome for marketers was amazing. This year the results for the World Cup are already skyrocketing which proves its continuous success.




Target audience segmentation.

Due to the usage of creatives you can target different people and imply their interests with the help of different headlines and pictures. It allows testing several approaches at once, which is perfect for identifying your potential clients.
One more format is pop ads. This is basically an ad that opens in a new browser or window as soon as you click somewhere on the page you're browsing.
They are impossible to miss, that's why it's a great way to attract Gambling and Betting audience, as they're very impulsive. Moreover, the traffic amounts are really huge for the format, so you'll always get enough clients on your landing page.
Last but not least is the direct click format. Those are the ads that drive users to your landing page if they make a small misprint. For example, they look for the "1xbet" website and type something like "1xbed" and get redirected to your site. Obviously, the main advantage is that users are already warm and interested in similar offers, which means they will be more loyal.
How to make eye-catching creatives for iGaming vertical? Any tips from you?
It depends on the time you can and want to spend on making creatives. If you don't have time to spend on making them, just contact your manager. For instance, at RichAds you can get creatives for a specific offer and GEO for free.
Another way is to use spy tools and research what your competitors create. There are tools for different formats, pay attention which options they provide if you've chosen a particular traffic source.
If you've decided to make creatives yourself, I can advise several working approaches.
For Gambling stick to gamification elements, use spin wheels or some loot boxes. This way you'll create a sense of winning and huge luck.




Make sure you use bonuses both for Gambling and Betting. Everyone loves gifts and prizes, why not take it to your advantage? You can specify exact sum and time limits, for instance.




Keep track of current events. This is the most amazing approach for Betting, if you stick to the hyping events. As for now it's football, but don't forget about other sports as well — tennis, cricket and basketball are popular all over the world.




Last but not least, use both men and women on your creatives. Don't limit your target audience by gender, anything can convert — the key is testing, so both beautiful women and handsome men can work out.
If I'm a newbie in this industry, what's the most effective way not to waste money? 
Undoubtedly, I'd say that the Performance Mode algorithm is the hack that can help newbies. The thing is that it does all the work for you — just create a usual campaign, and the algorithm will update the best sources daily for you and check if they actually work. What's more it'll update blocklist daily as well.
Furthermore, no tracker is required to use the function. So anyone can launch profitable campaigns with it, basically no efforts or prior knowledge are required.
Not to be unfounded, our clients have been testing it for a couple of months already and it works like a clock. If we turn to statistics, it shows that the amount of conversions can increase by 253% while CPA decreases by 79%.
As far as we know there are countries that are a must to test for iGaming. Which ones would you recommend?
I'd advise to start with Asian and African countries, such traffic is not very expensive, and the demand for online casinos is huge. For such regions Gambling and Betting can be considered as an income source, not only entertainment, try to play on it.
What concerns current top GEOs at RichAds for iGaming, they are Brazil, Bangladesh, Malaysia, Indonesia, and South Africa. If you want to target European countries, try Poland, Germany and Switzerland.
Of course, you can test Tier 1 countries as well, but it requires certain experience to become successful. Though, profits can be bigger as well.
Here I also want to point out that the hottest GEOs change from month to month and it's important to keep track of it.
You can always consult managers for the best countries for exact verticals and offers. Don't hesitate to ask for whitelists (list of best traffic sources) for your GEO and traffic channel, this is also free!
Ok, let's imagine we've chosen a GEO and made creatives. How to actually make your campaign work?
The first answer that comes to my mind is optimization. No one wants to waste money and time, that's why it's vital to keep track of the campaign results. You need to check the cost of your conversions and source efficiency quite often to achieve a good conversion rate.
In order to speed up the process I'd advise to set up Automated rules. This is the quickest way to cut off traffic sources that are too expensive or don't bring any results.  You just need to write a simple rule in your settings, for example, if the cost of a conversion is twice as big as the desired one, the source will be blocked. Same with the amount of money spent, if a source spent twice as much money and didn't bring any leads, it'll be turned off. This is a great way to avoid overspending and is done automatically!
One more way to succeed is to test a Target CPA algorithm. This is also quite simple, you just choose all the necessary settings, write your desired price per conversion, and the algorithm does all the rest for you. It adds the most converting sources to your campaign while blocking not working ones. Though you need to set up a tracker, it's crucial for the algorithm to work.
If we speak about overall settings, I'd highly recommend to focus on the following ones:
Choose only premium group of sources. Those are tested sources that show highest results and guarantee to bring conversions.




Set frequency cap. This is the advice for push ads, frequency cap is the amount of ads a user sees per day. Usually we recommend to set one per user a day, but for some event betting offers you can increase the amount to 2-3 a day.




Test New Subscribers only. Again, a tip for push ads is to have two campaigns at the same time — one for the usual subscribers base, the other one for new ones. Those are users who subscribed to push notifications 7 days ago or less and haven't seen much of them, so they're more loyal. If you target two user bases at once, the amount of traffic will be huge and diverse, so the amount of leads will also increase.




Use at least 5-10 creatives. This also applies to pop ads, try different landing pages at once! This way you'll be able to test multiple approaches and segment your target audience.
How level five AI can help operators superscale efficiency and profitability in 2023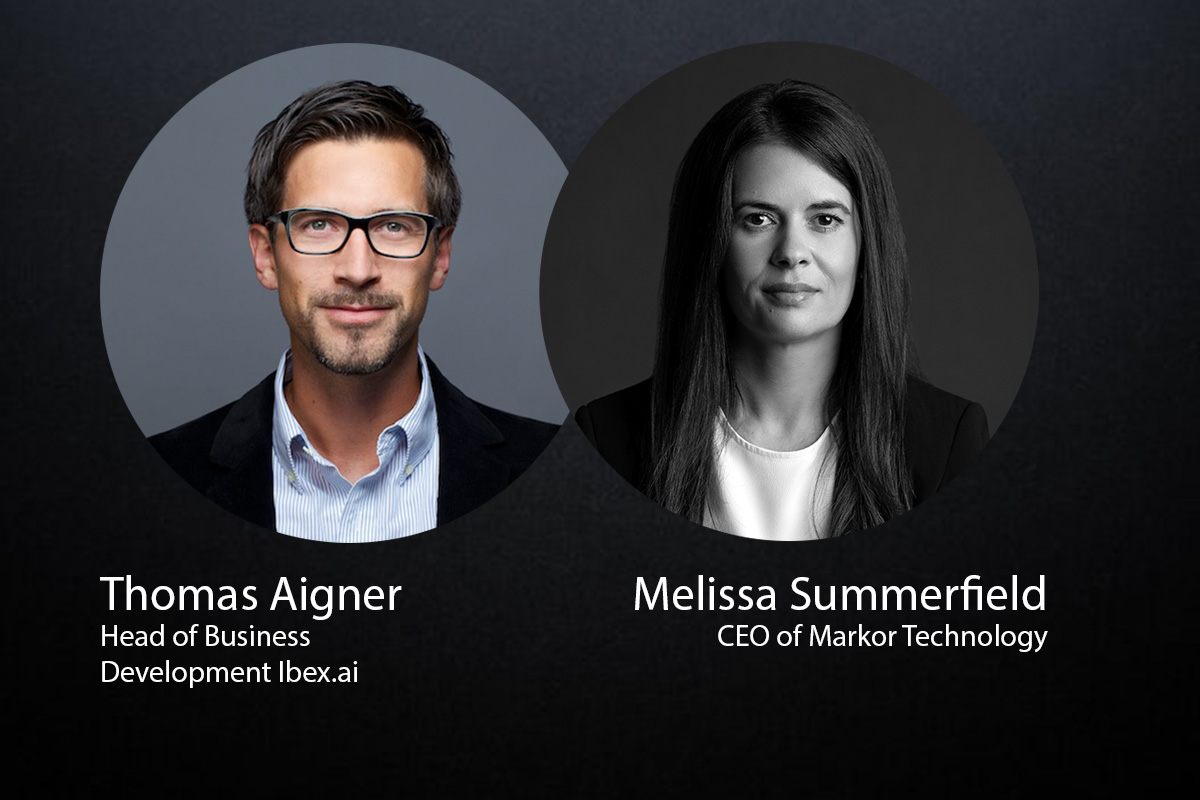 Reading Time:
4
minutes
With Markor Technology recently partnering with Ibex.ai to strengthen the range of solutions it can supply to  partners, we sat down with Thomas Aigner and Melissa Summerfield to discuss the benefits the tool offers CRM teams and the impacts of AI and machine learning in the wider iGaming industry
Before we get into how Markor will utilise Ibex.ai to strengthen its client offering, can you tell us a bit more about the company's core concept and how it differs from other rule-based AI systems?
TA: When Ibex was started, our core focus was to really look at each player individually and come up with ways to maximise their lifetime value. We weren't happy with the level of personalisation and automation that existing technology could deliver, so we set about re-thinking the process of a CRM campaign from the bottom up. With the machine learning models that Ibex utilises, it's able to create a full profit/loss calculation for individual players that takes into account everything from the payment method they use to the costs of sending a bonus via SMS or email. From these calculations, the system is able to implement the action that has the highest impact for each player while also learning and optimising its models based on the previous outcomes. In this respect, Ibex differs from some of the more traditional, rule-based systems – where CRM teams usually still have to build a customer journey to trigger their desired action – as it provides a true level of automation by constantly A/B testing its approaches and evaluating their performance without the need for manual prompting from the user.
Last year, Ibex.ai was involved in a ground-breaking trial where it was pitted against a human CRM team and delivered some pretty convincing results – what factors helped contribute to its success?
TA: Over the course of that study, Ibex delivered a 20% increase in NGR and a 17% decrease in bonus spend when tested against what a human CRM team was doing. One of the keys to this success was the fact that our technology doesn't need to create and target customer segments in the way that a traditional CRM team does. Instead, we looked to fundamentally overhaul the approach taken by CRM teams and place a greater emphasis on targeting each individual player, meaning that the bonuses Ibex offers are 100% personalised. Additionally, Ibex can look at how each player reacts to its offers and use this data to automatically decide and trigger the next best action specifically for them. This is known as level five automation and means it can build optimal models by itself, with CRM teams then being able to look at its choices, understand the actions and use them to come up with new campaigns.
Another perk of Ibex's approach is that the system is able to quickly identify bonus abusers, who obviously have a big impact on a CRM team's overall profit/loss figures during each campaign. Whereas manually rooting out bonus abusers and segmenting them accordingly is a costly and time-consuming process, Ibex's personalised, player-by-player approach means the technology can easily spot signs of bonus abuse and decide that the best action in these cases is often not to issue any offer.
The increased use of AI in traditionally human operations is something of a hot topic at the moment – is Ibex.ai intended to replace CRM teams entirely or merely supplement what they currently do?
TA: This is a really important question and one we get asked a lot because of the high level of automation Ibex can deliver. Our AI is not at all intended to replace CRM teams or take away human jobs, but rather to enhance their current capabilities by removing some of the day-to-day legwork. This gives them more time to focus on building creative campaigns and optimising their overall strategy, which can in turn help them increase profits without taking on further costs. With this in mind, CRM teams shouldn't be fearful about AI replacing them, but should instead be experimenting with it and learning its capabilities so they can better understand how to work alongside it in future.
How will automated technology such as Ibex.ai enable online operators to better structure their CRM teams going forward and will it allow for a more efficient distribution of resources in future?
TA: We're already starting to see this with our current partners. By using an AI like Ibex, it's possible to take some of the manual legwork out of the CRM process – i.e. defining a target group and then scheduling/executing a campaign – which in turn gives executives more time to focus on the creative side of things and how they refine their top-level strategy. One of the important things to remember about Ibex is that it's not a content generating AI, but rather one takes all of the templates and bonuses that are already in place and combines them to get the most optimal results. As such, removing a lot of the manual admin can give CRM more freedom to focus on creating better content.
From Markor Technology's point of view, how does partnering with highly-specialised companies such as Ibex.ai enable you to enhance the service that you're currently able to offer your partners?
MS: Markor has always been focused on providing innovative solutions for our clients – and one of the value propositions that we pride ourselves on is that our iGaming technology is powered by AI and machine learning. The role of this technology is to make people's lives easier, so by onboarding specialised partners such as Ibex, we can automate more, decrease human error and track data so it can drive informed, real-time business decisions. By streamlining operations in this way, we save our clients' time so they can focus more on high level topics such as branding and business development.
Can you tell us a little bit about some of the advantages that Ibex.ai gives to your online casino partners and how the technology has been incorporated into your current PAM platform offering?
MS: One of the main benefits that Ibex has delivered for us is that it intelligently targets customers and increases their lifetime value – two things that have already been backed up by the company's reports. By constantly A/B testing its actions and learning from the results, Ibex is able to consistently choose the optimal offer or reward based on the projected value of each player, meaning once a network of campaigns has been set up, CRM teams will be free to focus on their overall user strategy.
ALTENAR: OUTSTANDING 2022 PROVIDES SPRINGBOARD TO 2023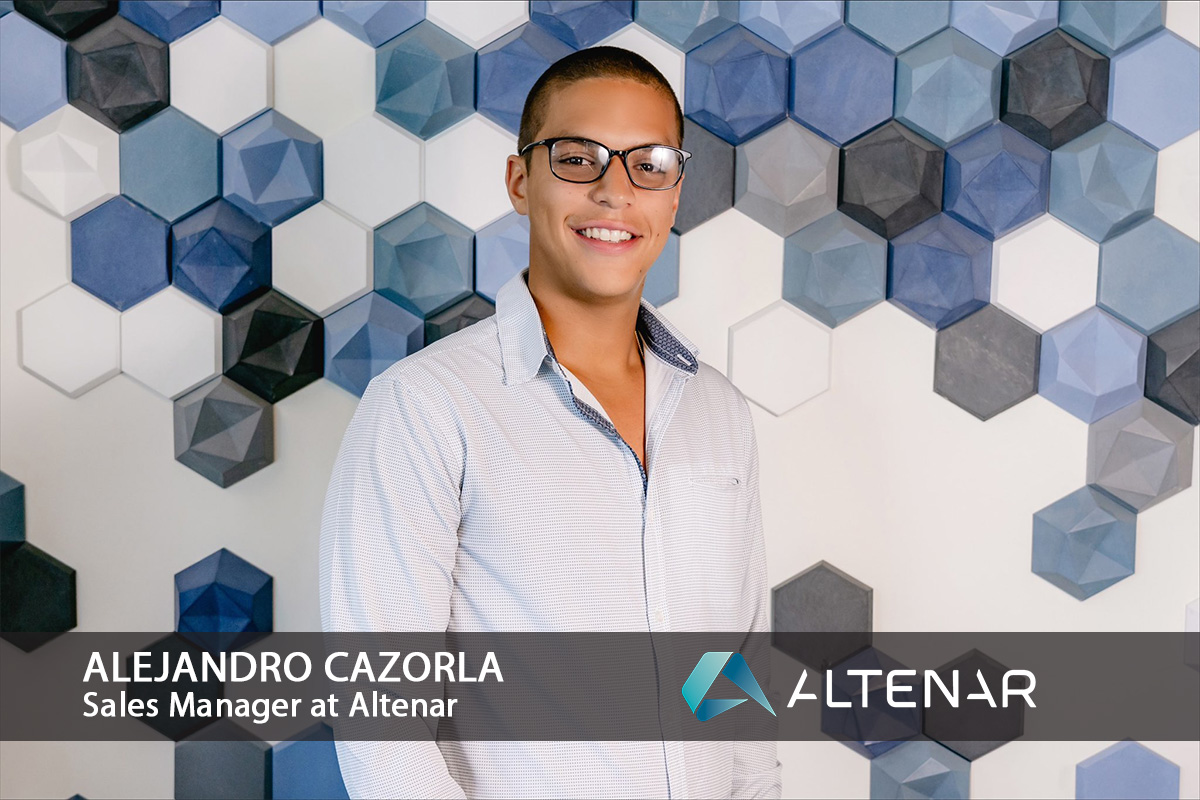 Reading Time:
2
minutes
Last year proved to be a breakthrough one for Altenar. Growth in all parts of the business has epitomised the incredible work that continues at the world-leading sportsbook provider.
With the keys to success being attributed to a number of different factors, we sat down with Altenar's Sales Manager, Alejandro Cazorla, to discuss why 2022 was such a landmark year for the business and what 2023 could hold. Read on to find out more…
To kick things off – Altenar had an outstanding 2022, can you talk us through last year's highlights?
2022 was an amazing year. Our achievements came through hard work, staying dynamic, employing a growing team, overcoming challenges, and keeping the quality in everything we do.
An example of this is experiencing company-wide certification, new office spaces and global regions. With new clients and new hires, Altenar grew the company (employees) by 38% throughout the year, increasing sales by 70% at the same time, and a 75% increase in new users on our platforms. This was all achieved alongside launching new features and products.
What do you believe has been key to 2022's success?
Our people! It's undeniable that the results we've experienced have been the direct measure of their dedication, not only to Altenar but to their progression and interests in new projects, builds and new territories to delve into.
A great success example of this has been the full migration of our clients to our SB2 platform, which has doubled the number of bets placed. Thanks to this, we created a new department that monitors and builds the Altenar Data Feed where we can consume official scouting data and price betting markets accordingly.
Our native mobile app is also a project that was a proof of concept at the beginning of 2022, and the creation of the Altenar Intelligence Platform (AIP) will deliver high-impact analytics and insights. Altenar also released its new front end which is designed/built from widget technology and this is merely the tip of the iceberg for us this year.
Looking to 2023 – where have you got your eye on and which markets do you believe will be key to sports betting's continued expansion?
We will be looking to expand our footprint across the Netherlands, Germany, Denmark, Romania, the UK, Spain, Portugal, Italy and Canada.
So, Europe is a key focus for us over the next 12 months, but we believe giant strides will be made across Canada, so we are excited about the prospect of accessing that region.
On the subject of the Balkans – the market has plenty of factors that can make it a success, what are the main drivers for this?
There's a lot of appeal for iGaming, especially as many countries throughout the Balkans allow reputable companies to enter the space with the correct licensing that is often the same as other European countries. This regulation and call for gaming are two of the main drivers for success in this region.
Last but not least in the Netherlands, how do you see the latest regulatory measures shaping up and how will that affect operators' approach?
Operators will need a very flexible approach for the Netherlands, but this changing regulatory scape is a positive as it enables greater attention to safer gaming and players. It also offers providers like us the opportunity to grow as we adapt to the market requirements, whether that's through the technology in our solutions or what features/content we can offer.
Exclusive Pre-ICE interview with Nadiya Attard, CCO at Relax Gaming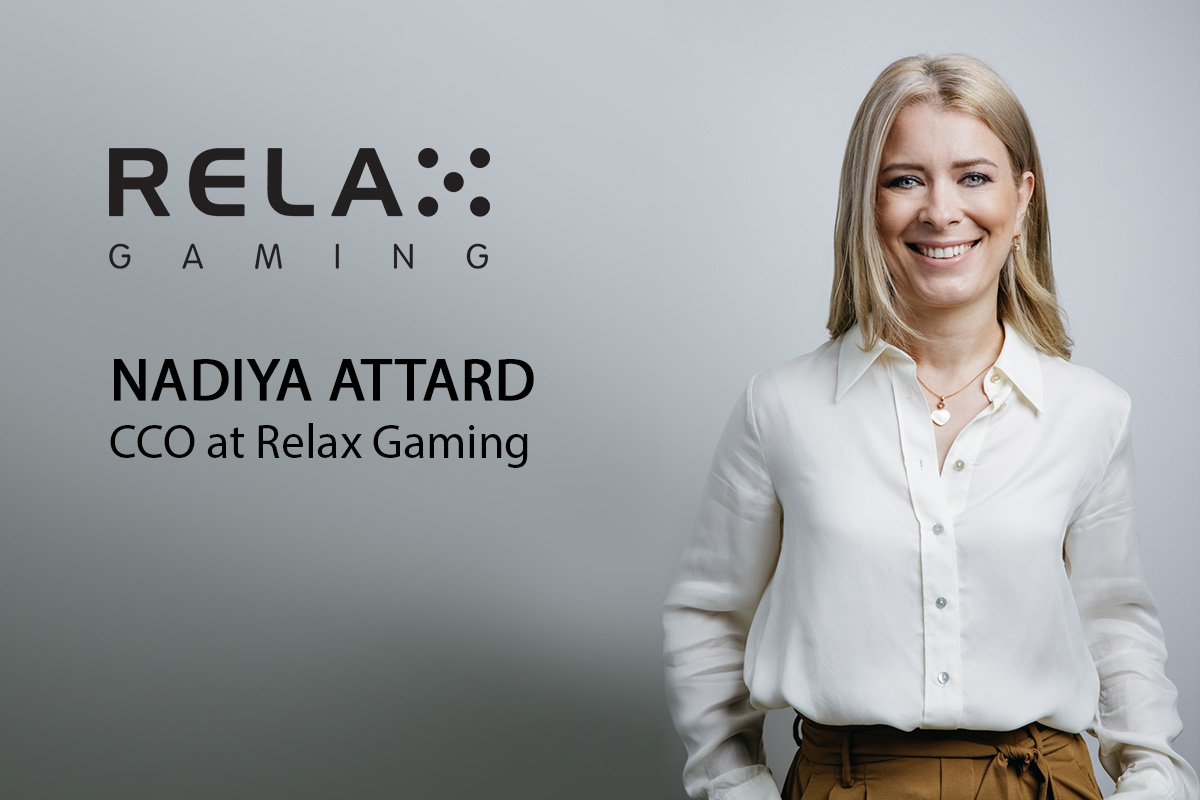 Reading Time:
3
minutes
Having been promoted to Chief Commercial Officer this time last year, European Gaming took the time to sit down with Nadiya Attard to take a look back at the record-breaking year enjoyed by Relax Gaming.
We also discussed her own philosophy as CCO of a major iGaming powerhouse and looked ahead to what Relax has in store for ICE 2023 and the rest of the year!
Relax has had a record-breaking 2022, before we get started, can you talk us through the secrets behind such fantastic success and some highlights, namely Relax Rush, Dream Drop and Money Train 3?
Relax Gaming has been fortunate to enjoy a phenomenal year in 2022 and exceed expectations on all fronts. If I had to boil it down to a few key qualities that lead to this success they would be – solid technical foundations that help us provide a stable platform, meeting key deadlines and bringing our unique ideas to life, integrity in our service, incredible quality standards, and the fantastic team behind it all. Each one of these forms a foundation block for our business.
Onto Relax and the team – I'm sure plenty of our European Gaming readers know you already, but for those who don't, can you tell us a bit about yourself and how you lead as CCO?
I'd describe myself as very energetic and ambitious, throughout my 20 years of experience in the industry I've built up an extensive portfolio of deal closures and professional achievements. On a more personal level, I tend to do things differently and swim against the current in all aspects of my life, but especially in my management style.
I like to lead as a manager and operate as a teammate, ensuring that my colleagues are motivated, growing in their field and being rewarded effectively. In our sales team, you'll notice some re-shuffling from time to time as I believe in letting people adjust their roles to their passions and investing in our current superstars before hiring externally.
Looking to ICE, which we're sure Relax is very excited about, what's in store for the show and what can visitors look forward to seeing at the Relax stand?
This will be the first ICE expo where Relax is physically present with a pop-up hub (N4-300) rather than meeting rooms, and we're so excited to welcome new and existing customers throughout the 3 days. Our schedules are already almost full, and we can't wait to give clients an exclusive sneak peek at what's coming up in 2023.
On 2023 – we're sure you've got plenty of exciting games lined up to delight players, without giving too much away, can you give us any hints or tips as to what we can expect to see this year?
There's a lot to look forward to in 2023 including our star of the quarter Book of Power, which was produced in collaboration with CasinoGrounds and is piquing the interest of many operators at the moment.
We also have big plans to strengthen our foothold in regulated markets such as Ontario, Spain, Italy and Greece. Elsewhere Dream Drop Jackpots will be leveraging its strengths this year with a huge release over the Summer – We won't give anything away here but pop by our stand for some juicy details!
Last but not least, Dream Drop has been absolutely revolutionary for players, how much of a difference do you see the Relax style of Jackpots making when it comes to inspiring future creations?
Our Dream Drop Jackpots product has been a great success since its debut in May 2022. Operators who integrated the promo tools and the famous Dream Drop Ticker (in-lobby jackpot status) have had recorded particularly positive results, and we'll be boosting this further throughout the year with new promo tools that will be available across the Relax portfolio and P2P partners.
We've had jackpots dropping continuously and the numbers climb higher up the ranks each month. Emulating this level of success will prove tricky, as any supplier would require a vast distribution network combined with a secure and robust system of operation that extends well beyond the pure game mechanic and flow, there's a lot more than meets the eye when it comes to a mechanic of this kind!