Exclusive Q&A with Giovanni Petrantoni, President and Founder of Fragnova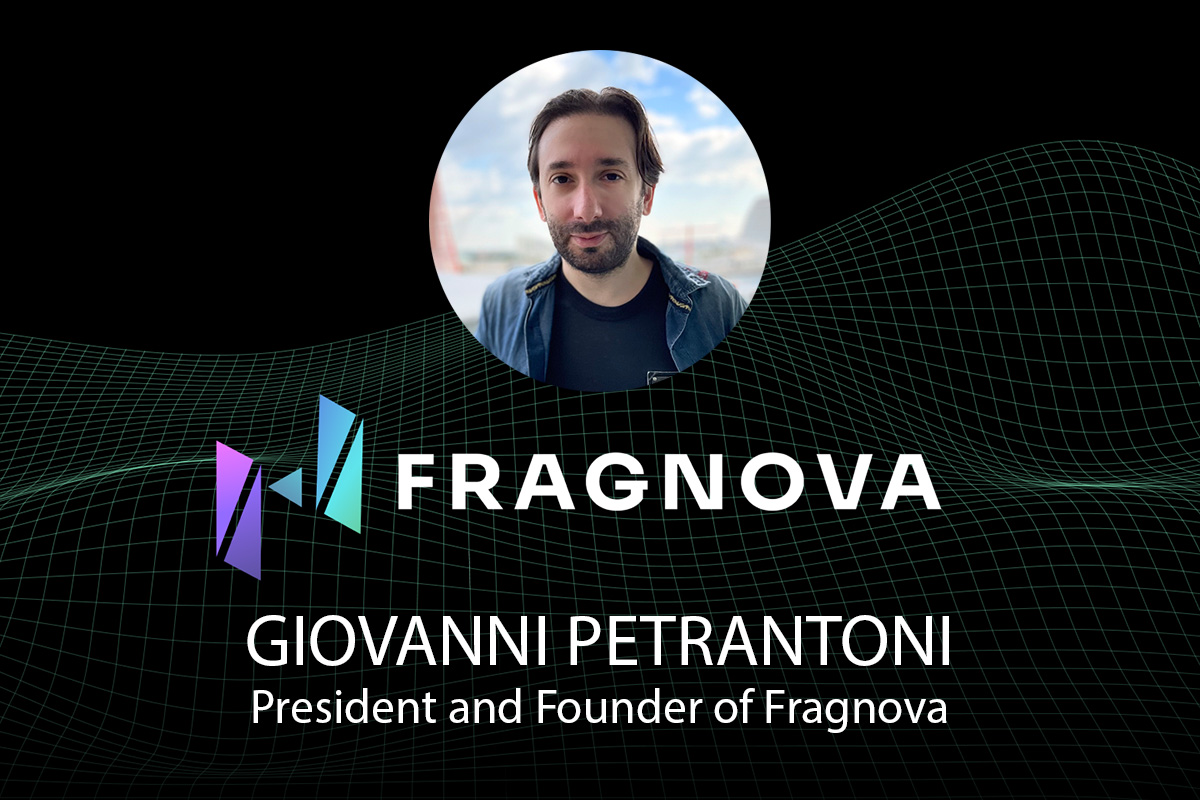 Reading Time:
6
minutes
The term visionary is often over-used. They are like UFOs in a sense– often talked about and rarely seen.
So, ladies and gentlemen, we are happy to interview a person with true visionary traits here. Welcome Giovanni Petrantoni, President and Founder of Fragnova. Let's jump straight to his fascinating visions and ideas.
Q. Let's start with a brief intro about yourself, as you seem to have quite an interesting career: music, writing, blockchain and so on. Our readers would certainly love to hear it?
A. I spent a lot of my early career coding and creating software, which ultimately led me to join the Tokyo-based Silicon Studios developing game engines. The work I did on Linden Lab's Second Life also inspired a lot of the work Fragnova does today. I put a lot of energy into coding and creating new in-game items. It may seem minor, but originally Second Life didn't have any swimming mechanics, so I engineered that myself. It was fascinating to see not just how popular small additions to the game could be, but how much potential the players themselves had to completely alter and shape the experience.
To this day, I still believe Second Life is far and above the closest thing we've come to a true metaverse; the fact that two decades after launch it still has millions of users is a real testament to that. However, ever since the term metaverse was popularised a few years ago, it's become somewhat meaningless because so many 'metaverse creators' are really just building walled gardens with MMO elements, brand collaborations and virtual events. For the metaverse to live up to players' expectations it needs to be open and interoperable.
Q. Now on to Fragnova. What exactly does Fragnova aim to achieve – a French revolution of sorts in game development?
A. Our ambition is to establish the Creation Operating System and for the decentralised ecosystem that makes up Fragnova – The Metaverse Store, The Creator Store and our game engine, Claymore – to form the foundations of an open metaverse, and not the walled gardens we have now.
The Fragnova network is a blockchain that empowers game creators and democratises game development. Blockchain means the use of assets or even full games are fully stored, tracked and recorded to pay out royalties, assert ownership and keep track of licensing rights. So we're aiming to restructure the business of making games. Currently, large companies take the lion's share of profits, leaving creators overworked and underpaid – so, the French Revolution analogy isn't far off, as it's absolutely about giving more control and rewards to the creators at the bottom rather than the publishers and platforms at the top.
User-generated content has become a huge part of modern gaming, you just need to look at Minecraft or Roblox to see what is possible when there is a creator-led ecosystem. Empowering their creators has become a vital part of keeping games fresh and players engaged. Beyond these two examples, there are dedicated communities of modders that sacrifice large amounts of their time to get all kinds of incredible projects over the line, to little benefit for themselves. Imagine the level of polish in User Generated Content if creators were better compensated for their time and could make a living out of these projects.
This idea of ownership isn't just a monetary concept either, as avid gamers ourselves we've experienced the pain of many of our favourite games going offline in the past, losing all the time and effort you've invested – potentially over many years. Blockchain is immutable, which means games built using the technology can't be deleted, and this technology opens the door to community-run servers..
Q. What kind of features can gaming enthusiasts with zero coding knowledge expect from Fragnova?
A. We are building Fragnova for users of every level – one of the inspirations for what we are doing is PlayStation Dreams, which combines a really powerful set of creative tools with an interface that is more accessible and intuitive than conventional tools.
But with any game engine, there's going to be a bit of a technical entry barrier unless people are willing to put in the time to learn the basics. The majority of users will probably be most at home in the Metaverse Store, where they can buy and sell in-game items and collectables, and playable experiences. However, they can still partake in the modding of games, which usually demands less coding while still allowing users to be creative.
Q.Tell us about Ambal Duels, the first-off-the-blocks games from Fragnova. Is the development going as per plan for release?
A. Ambal Duels is a free-to-play strategy card game, and it will be the first blockchain-enabled game to be built using our new game engine, Claymore. Ambal began life as a successful Kickstarter campaign for the physical version of the game, Ambal Tournament, but rather than simply create a digital version of the original, Duels takes the game concept to create more one-on-one strategic duels. We're excited to bring the game to the digital realm and continue growing the game's community.
The blockchain aspect of Fragnova means that everyone who worked on the game, right down to the designers and card artists, will have a fair stake in the game's profits. As with any game developed on the Fragnova ecosystem, creators can decide on editing permissions for their work, and allow the community to create their own mods, spin-offs or entirely different versions of the game – with a portion of the profits always going back to the original creators.
The game's alpha is currently planned for Q2 2023, so definitely watch this space!
Q.Could you shed more light into the Metaverse Store and Creator Store? How do they help gamers and developers in terms of monetization? Is it possible for existing gamers and developers – who use other or independent platforms – to migrate to your platform?
A. The Creator Store is a place for devs and creators to license and offer game assets, like 3D models or audio scripts, or even full games. Blockchain makes each and every asset trackable. So when it's used in the development of other games, the original creator will earn royalties depending on the success of the project, something unprecedented in the existing asset stores.
The Metaverse Store is an asset store where players can buy and sell in-game items. Furthermore, every item uploaded to Fragnova can be "detached" from the Fragnova chain and migrated into many other chains (for example, Ethereum), allowing creators to sell and trade items on any possible platform.
The important point about the use of blockchain is that it's not about turning a game item into a crypto asset with the aim of trading it and making money – the blockchain element is there to provide control and ownership in a way that simply hasn't been possible before in the digital domain.
Q.Could you elaborate on Claymore, the game engine of your platform?
A. Claymore is a multiplatform game creation system focusing on full immersion in which creation and gaming take place in the same environment. Uniquely, Claymore allows developers to seamlessly upload their creations directly to the marketplace. Developers can also import game assets directly from the marketplace.
We built it on top of a new programming language we call Shards. Software development is still in a palaeolithic stage in terms of innovation and so we had to take a full stack approach. Shards allow us to express how games can interoperate with each other from the bottom of the stack, as well as allow us to build the foundation of a rich visual environment where creators can interact, build, inspect and modify their creations in a no code, AI-assisted way which is Claymore itself.
In future, I hope Claymore will rival industry mainstays like Unreal or Unity, as I believe there's a real opportunity in the industry to bring in a fresh approach. Other incumbent engines are too big to change and adapt to modern gaming concepts like Web3 or the metaverse – at least without an extraordinary amount of investment and work. Both have been built over decades, so changing anything is always a complex task when legacy technology is involved. Equally, when you have an established brand, a massive user base and a huge number of stakeholders, it can be really difficult to pivot and keep everyone happy.
We are working on a pretty aggressive development roadmap so I'm hoping that we'll have opportunities for creators and developers to get hands-on with parts of the engine and give us their feedback as soon as possible.
Q.Fragnova was founded on 2021. How do you look back at the journey over the last one year or so. Could you tell us about the development and funding so far and the path forward?
A. In about 14 months we've managed to realise a lot of the platform's different elements and we've seen a really positive reception so far. One of the biggest challenges has been building the team and growing the company at the same time as developing the platform itself – as the founder I have to be involved in everything!
But perhaps one of our biggest challenges has been addressing the misconception that blockchain and crypto are all the same thing, which has been especially hard while we have been in such a hype bubble around NFTs and all the talk of the metaverse. We are now seeing the hype bubble deflate, so I am hopeful that we can go back to discussing blockchain as a means of doing more than just speculating on crypto. The reality is that blockchain is just a vehicle to help realise our ambition of stimulating the create-to-earn gaming economy.
Q.Finally, a tricky question. Your Linkedin bio says you like to 'research, create and sometimes destroy'. Is there anything in the gaming industry at the moment that you would like to destroy?
A. That's actually a very old line I just left there, but still belongs to me and indeed I think I kind of just answered that question with my previous answer! I would have to say the way the tech industry needs to hype the next big thing when the reality is that new technologies need to have utility and appear in the right place at the right time. Blockchain is a technology that has a lot of potential, but there also needs to be the right application for the right audience to give it lasting value.
BGAMING DONATES $5,000 TO UKRAINE CHARITY FOLLOWING ICE LONDON PLEDGE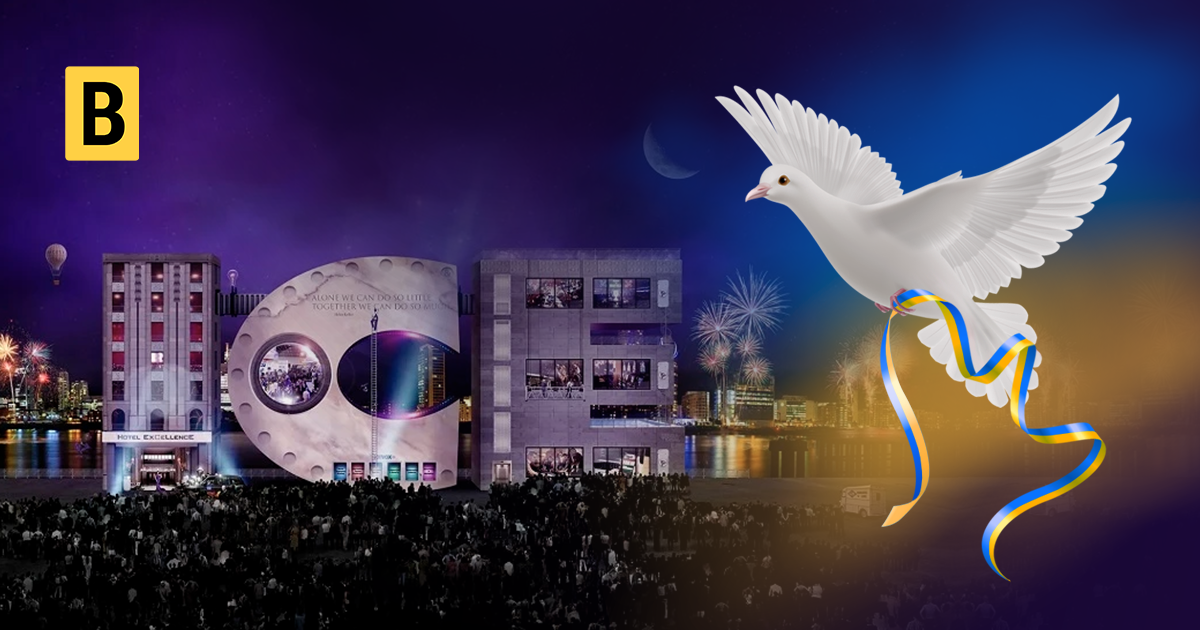 Reading Time:
< 1
minute
iGaming content provider BGaming has donated $5,000 to UNITED24, a charity raising money for medical aid and critical needs in Ukraine.
At this year's ICE London, the fast-growing firm gave visitors the chance to receive merchandise featuring designs by renowned London artist Thumbs.
As an alternative they pledged to give $50 to the charity instead, which more than 70 generous partners opted to take up.
After boosting the final amount, BGaming has now pledged to continue its fundraising drive at IGB Live! Amsterdam, SBC Barcelona, and SiGMA Malta later this year as part of a commitment to 'create positive change'.
UNITED24 was set up by the Ukrainian government to provide a secure platform for donors to raise funds for medical aid, defence and demining and rebuilding Ukraine.
Currently, they are running two medical aid projects which seek to raise money for more urgently needed ambulances in the war-torn country.
At the time of writing, it is estimated more than 8,000 civilians have been killed in the conflict, while more than 13,300 are believed to have been injured.
Catherine Puteiko, CMO of BGaming, said: "Small acts of kindness can have a big impact on the world, from caring for others to creating positive change. BGaming's recent charity initiative at the ICE London exhibition was a shining example of this ethos.
"Our partners had the option to donate to a worthy cause or receive our branded merchandise, and we're thrilled to share that this simple initiative raised 5000 dollars for victims of war in Ukraine. Let's continue to think big and act small to make a positive impact on the lives of others!"
PRESS STATEMENT OF PAGCOR REGARDING OFFSHORE GAMING OPERATIONS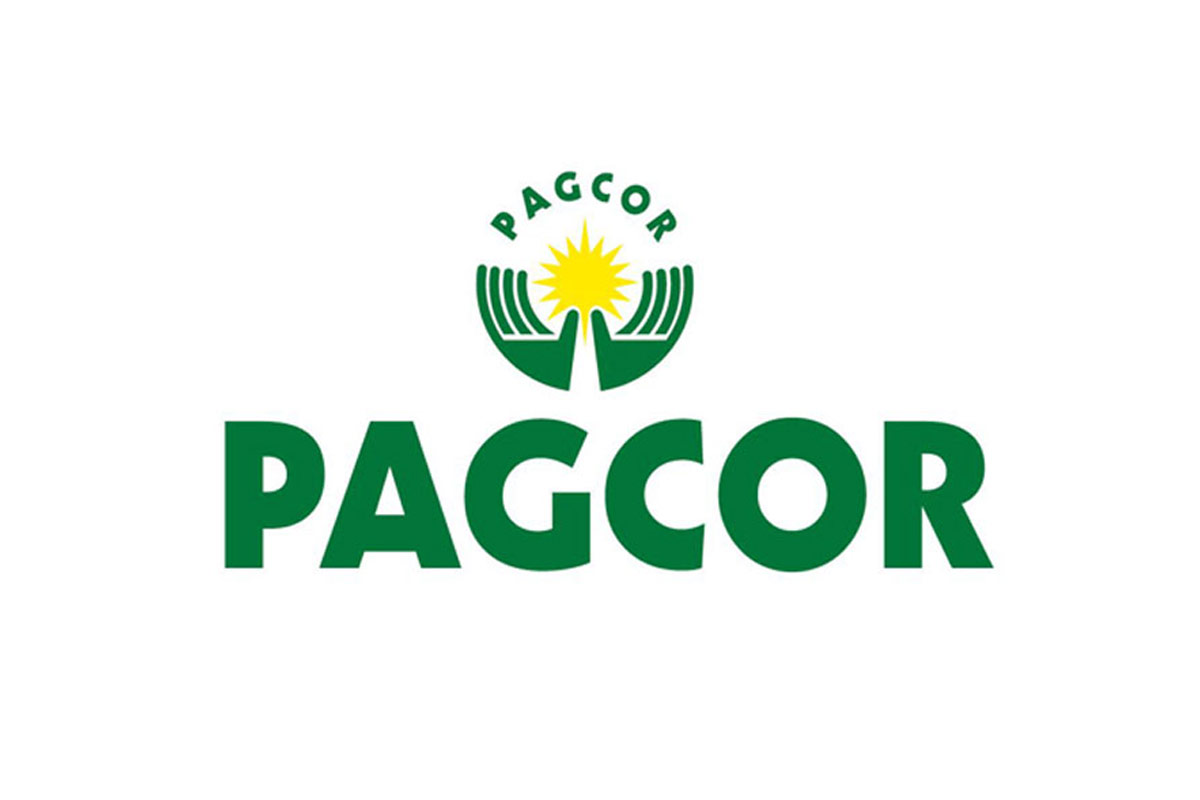 Reading Time:
< 1
minute
Senate Ways and Means Committee Chairman Sherwin Gatchalian presented the chairman's report which cited that the risks of allowing the continuous operations of offshore gaming operations outweigh their benefits to the country. Citing R.A. No. 11590, he further states that offshore gaming should be shutdown, now that there is no third-party auditor monitoring their income.
The Philippine Amusement and Gaming Corporation (PAGCOR) would like to reiterate its firm commitment to uphold the integrity of the gaming industry in the Philippines, including offshore gaming.
After determination of Global ComRCI's default in its obligations and commission of unlawful acts under R.A. No. 9184, a Notice of Decision to Terminate the Consultancy Contract was served to third-party auditor Global ComRCI on March 9, 2023, effective upon thirty (30) days from receipt thereof.
PAGCOR is now in the process of engaging a capable and reputable third-party auditor who can independently and accurately conduct verification of the offshore gaming licensees' gross gaming revenues.
Further, PAGCOR reassures the public that to maintain the integrity of regulated gaming in the country, the state-run firm will not hesitate to impose appropriate sanctions or penalties to erring licensees or service providers. We will ensure that all revenues from regulated gaming will continue to support the government's nation-building efforts and uplift the lives of Filipinos.
OnAir Entertainment™: Flexibility of more providers vs. Exclusivity with a single provider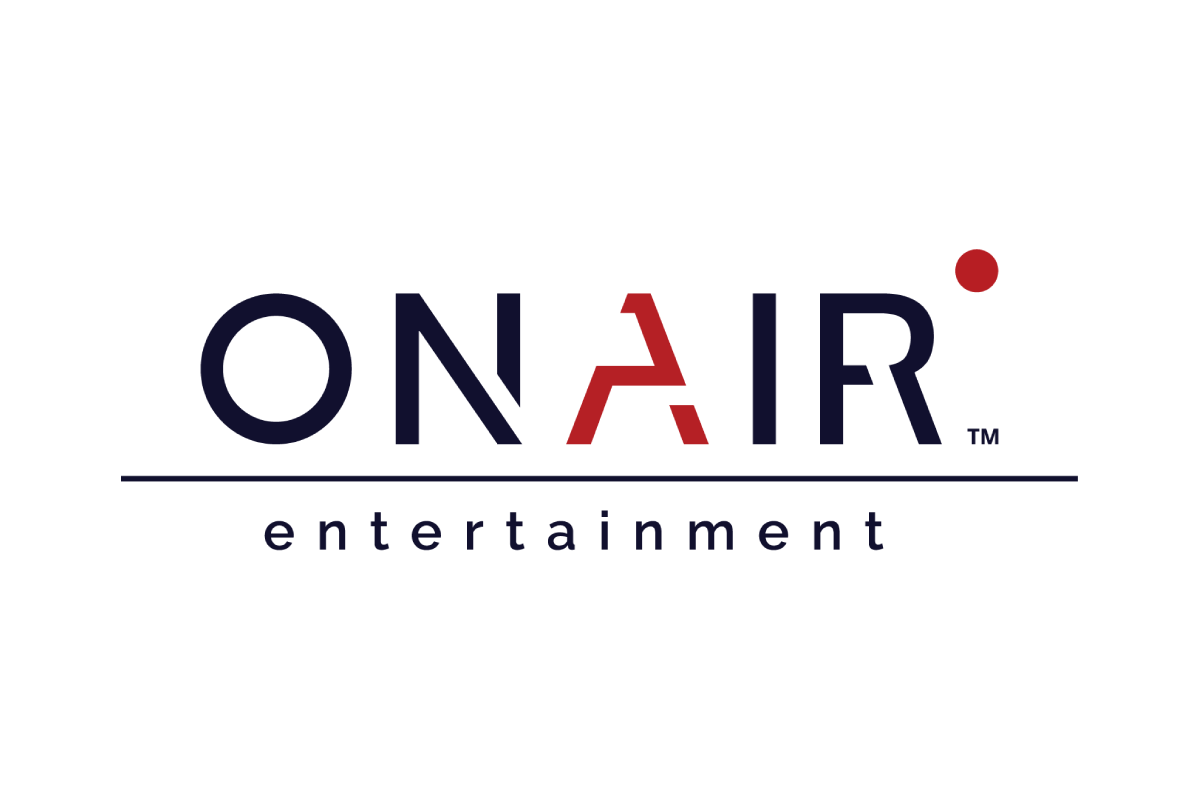 Reading Time:
2
minutes
OnAir Entertainment™️, the go-to live casino games provider, has added their voice to the increasing industry concern regarding the negative impact of exclusivity deals within the live casino space.
There has been a growing discussion around the impact of exclusivity deals on operators and platforms, with OnAir Entertainment™ believing that one supplier setups create several limitations for operators. Limitations arising from exclusivity push players to find additional options from more diversified live casino offerings. It's known that players prefer websites with more content choice, allowing them to search for the games they want to play – player freedom is vital to maximizing cross-sell and therefore increasing platform revenue.
Do exclusivity agreements truly fulfil the promises and needs of the industry? Markets need to change rapidly, adapting to new and more restrictions on operators, which requires sufficient flexibility and creativity. Can an agreement set in stone, determined by a single supplier and based on a rigid commercial model, be flexible to a regulatory landscape that is constantly shifting and help operators to be competitive?
Given the global nature of the biggest operators, multi-supplier deals also mean that they can test out different games across markets and not be forced to stick with one product globally. Less exclusive deals allow operators to be much more agile when operating internationally, as localization needs must not be ignored. A key part of OnAir Entertainment's™ product offering is the ability to input customizable elements within their digitally branded and localised environments so that operators can reinforce and scale their brand together with OnAir Entertainment's™ tech. While also using reasonable commercial terms so our operators can test audience response in branded environments with low risk before committing to more sizeable projects.
There is no doubt that the variety of live casino suppliers continues to grow, causing increased industry competition and that this competition pushes continued innovation within the iGaming industry.  It is this belief in constant innovation that is at the core of all OnAir Entertainment's™ operations. By continuously developing improvements in UI design, 3D animations, allowing for localization and the incorporation of brandable elements – OnAir Entertainment™ hopes to increase user engagement and player experience.
Seval Alev Kaya, Director of Business Development at OnAir Entertainment™, said "Innovation is at the heart of our operations, and our main priority is to provide maximum flexibility for our clients. Operator differentiation is directly linked to content diversity and harmony. We see that many operators are trying to widen their audience by adding more casino vendors, especially in live casino space in order to reduce the need for a single vendor that comes with unfavourable terms, high costs, and limitations. We are the alternative solution with a service-minded approach, invested in our client's growth."