Löwen Play receives gambling license for virtual slot games in Germany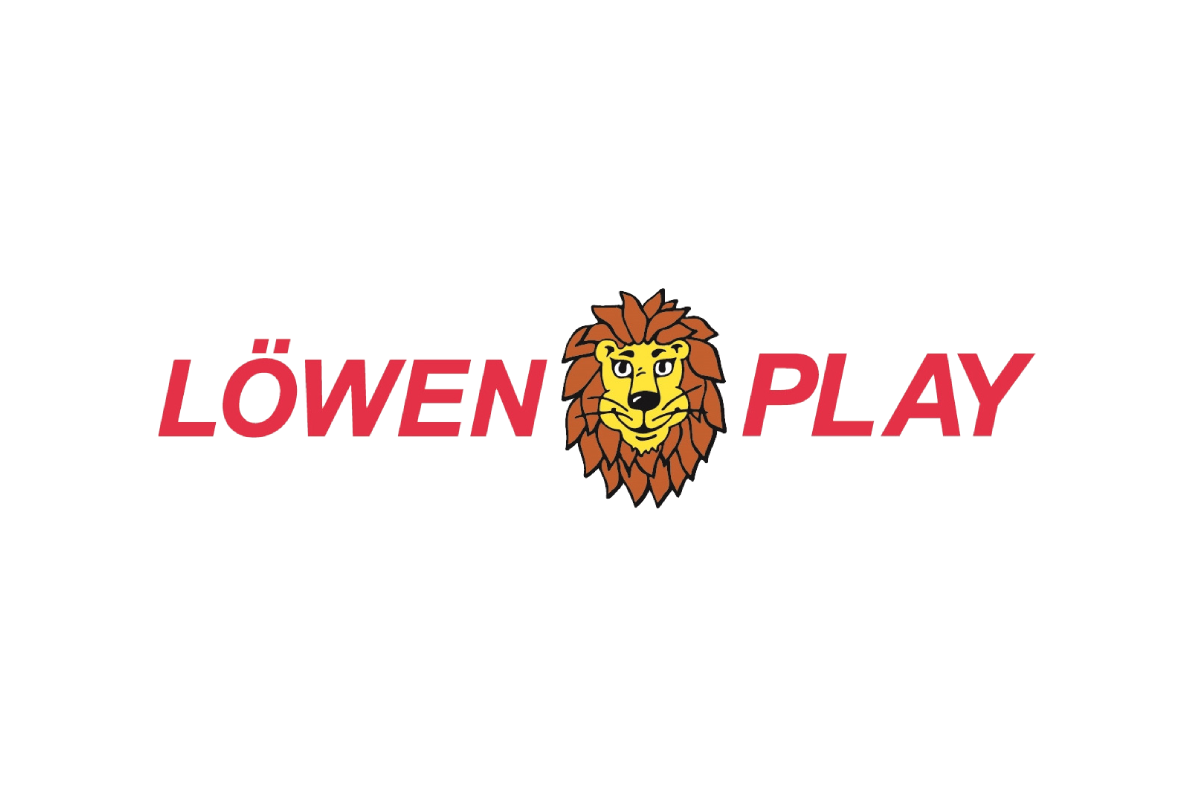 Reading Time:
< 1
minute
Löwen Play digital GmbH has received a license to operate virtual slot games from the Saxony-Anhalt State Administration Office. This makes the company one of a small number of licensees based in Germany. The offer under the Löwen Play Online brand can be found at www.loewen-play.de.
The Löwen Play brand is known from the land-based arcade business in Germany. The group of companies has almost 50 years of experience in the industry. Around 2,800 employees provide the best entertainment in the amusement segment in more than 400 arcades. The protection of players and minors has been an integral part of Löwen Play's corporate philosophy for many years.
Patrick Handl, Managing Director of Löwen Play digital GmbH, commented on the receipt of the license: "We are delighted to have finally received the license to operate virtual slot machines. The digital business unit represents an important element in the strategic direction of the Löwen Play Group."
At Löwen Play's online portfolio, players will find many classic slot games that are already well known from the arcade's. The product will become again clearly more attractive in the coming weeks. Customers can look forward to more payment methods, an ever-growing portfolio of games, and an even more entertaining gaming experience.
"The entertainment range around the Löwen Play brand will be expanded even more into the digital world with immediate effect. The quality of our game portfolio and services as well as the responsibility towards our players always have the highest priority for us", points out Marcel Freiberger, Country Lead and authorized signatory of Löwen Play digital GmbH.
Lost At Sea compete & earn game developed by Appetite Creative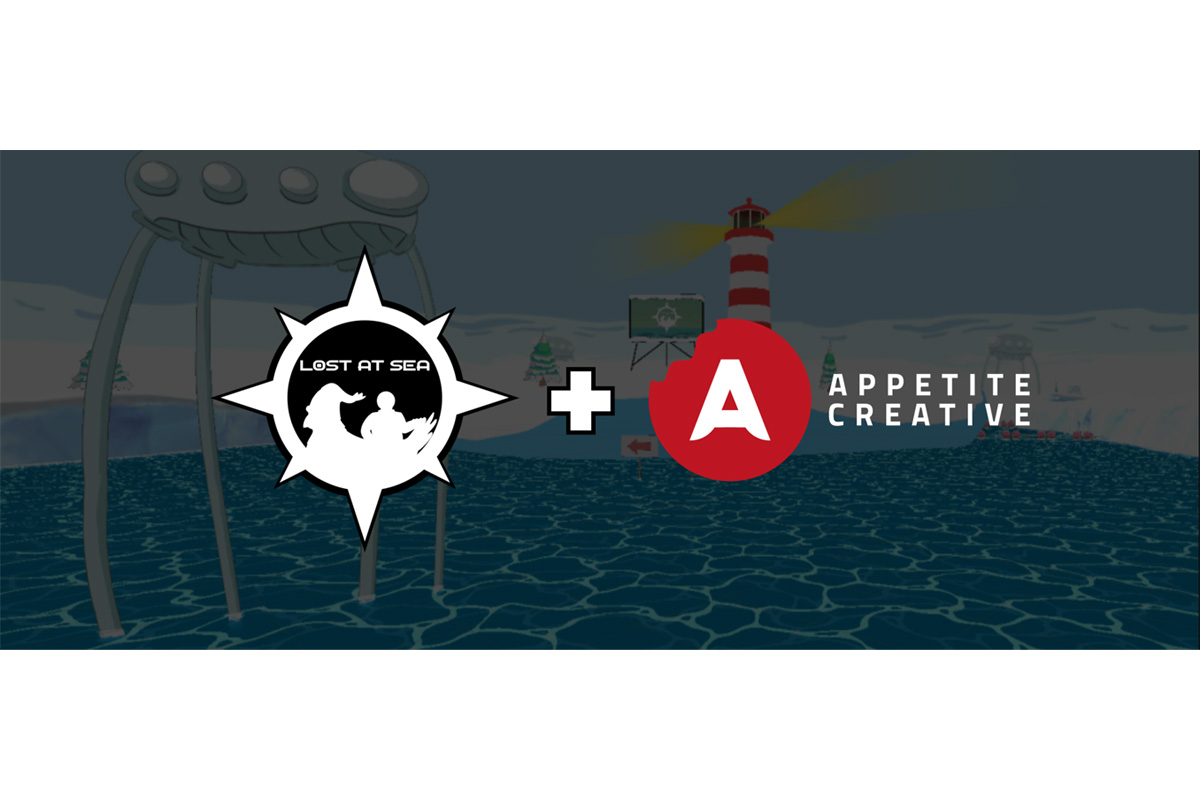 Reading Time:
2
minutes
Compete and earn game, Lost At Sea has partnered with creative technology studio, Appetite Creative to create, design and build a brand-new multi-player blockchain-based game.
The bright, lively and intuitive user experience, where boats race in a variety of water-based courses, follows brave sailors who were once Lost At Sea and are now ready to embark on a mission to secure their well-deserved riches. It offers players the opportunity to compete against opponents to earn $WAVE tokens or other cryptocurrencies like $SOL.
Tasked with designing a full Game Design Document (GDD) where all the aspects of the game and challenges were addressed, Appetite Creative has developed a fun in-browser game with multiple levels and features, hosted on Solana. The family friendly game offers a unique experience for a wide target audience ranging from young people to adults.
"Our aim with Lost At Sea was to create an engaging game which makes a positive impact in our world in a fun, entertaining way. We're really pleased with the results delivered by Appetite Creative, it's a compelling interactive game that keeps players coming back for more," said Jay Walsh aka Scurvy, Creative At Lost at Sea.
"We really enjoyed all aspects of designing and developing this game which offers a fun and immersive experience for people of all ages. The six levels, power ups and options to buy and sell NFTs combined with bright graphics and fun characters, make it truly a game for gamers and novices alike," said Jenny Stanley, Managing Director at Appetite Creative.
Users can choose levels, characters and the number of opponents to race, putting the power and digital ownership into the player's hands. In addition to providing a fun way for players to earn, the Lost At Sea team has pledged to donate a portion of the proceeds raised by the game to the Team Seas foundation, an organisation dedicated to removing trash from our oceans.
"We developed Lost At Sea in late 2021 and released it to the world in February of 2022. Our intentions with the project have always been to utilise this emerging new and exciting space to help better our planet. With the upcoming release of our game this core principle hasn't changed. Our game is just another fun way for our community to help make a positive impact in our world," said Joe Morris aka Supreme, CEO at Lost At Sea.
The Lost At Sea collections available include 2D and 3D sailors and Admirals from cross chain NFT platform Magic Eden.
Dream Games Opens New Office in London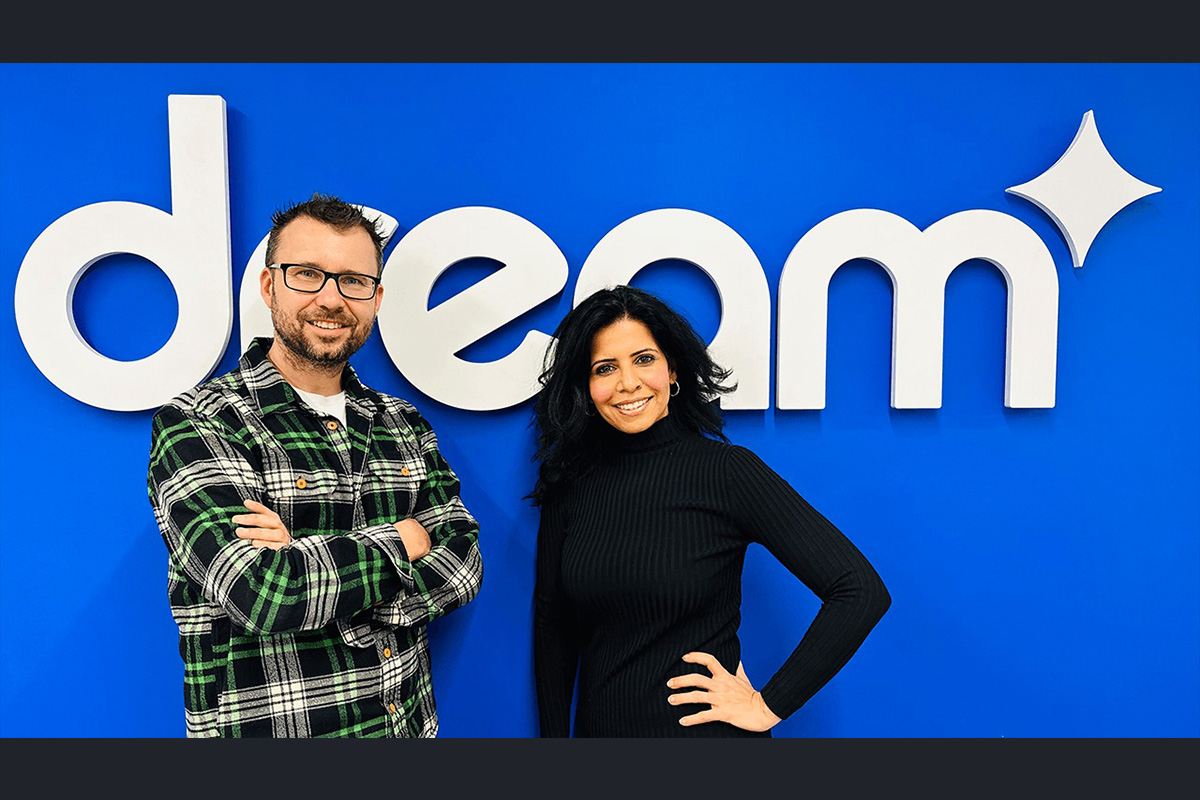 Reading Time:
2
minutes
Dream Games, a mobile gaming company based in Istanbul, announced it is expanding its operations to the UK, where it is opening an office in central London. The company is also growing its leadership team, hiring ex-King marketing executive Richard Hocking as Chief Marketing Officer and ex-Google and King executive Anju Sethi as Chief People Officer to accelerate its remarkable growth.
The opening of the London office comes at an exciting time in the company's journey. Founded just three years ago, Dream Games' first release Royal Match has built a loyal and dedicated fanbase of millions around the world, consistently ranking as a top 3 grossing game in the US and UK. Dream Games has quickly become one of the most valuable private mobile gaming companies globally, with a $2.75 billion valuation.
Soner Aydemir, Co-founder and CEO of Dream Games, said: "As a company, we have ambitious growth plans, and the opening of our London office marks the next phase in this journey. Our goal is to expand our international footprint and reach the best talent in the industry to become one of the best entertainment companies in the world. London is Europe's leading creative hub with a vibrant entertainment community, home to top-tier talent and some of our most important partners, so we're excited to have a new base here.
"We're also delighted to welcome Richard and Anju, both excellent and significant new hires for Dream Games, as we focus on growing our dynamic organization in London and Istanbul. They bring exceptional knowledge and expertise to the team with their significant experience in gaming and technology sectors."
Richard joins from King, where he was the Global Head of Marketing, overseeing the global marketing organisation, including the growth and marketing communications teams. Prior to that, he spent 12 years at Starcom, where he built and scaled Starcom Mediavest's Performance Marketing team.
"It's a privilege to be joining Dream Games at such an exciting time. I've long had admiration for the quality of Royal Match and how the team has managed to evolve the puzzle genre. Their commitment to creating premium player experiences with enduring appeal speaks to why Royal Match has grown so quickly and become a top mobile game globally," said Richard Hocking, CMO at Dream Games.
Anju arrives at Dream Games after 20 years of running people organisations across Gaming, Tech and other industries. She is known to drive people strategies and employee experiences at companies like King, Google, Tesco, etc.
"I am thrilled to join Dream Games as Chief People Officer on its incredible journey in the world of entertainment," Anju said.
"At Dream Games, we know that our people are our biggest strength, and we are proud of the creative, purposeful, and trusting environment we created for them. We want to elevate and nurture our talent so they can reach their highest potential. I am inspired by this vision and feel privileged to be able to contribute to it."
Minister of State at the Department for Culture, Media, and Sport for UK, Julia Lopez, said: "A thriving creative sector is synonymous with the UK. Our success in film, television, music, and gaming, is fuelled by professionals who constantly push the envelope. We are already home to countless leaders in their creative fields, and Dream Games now joins their impressive ranks to further underline the truly global pull of our creative industries."
Gamers around the globe are invited to celebrate the Game Development World Championship Award Show online and on-site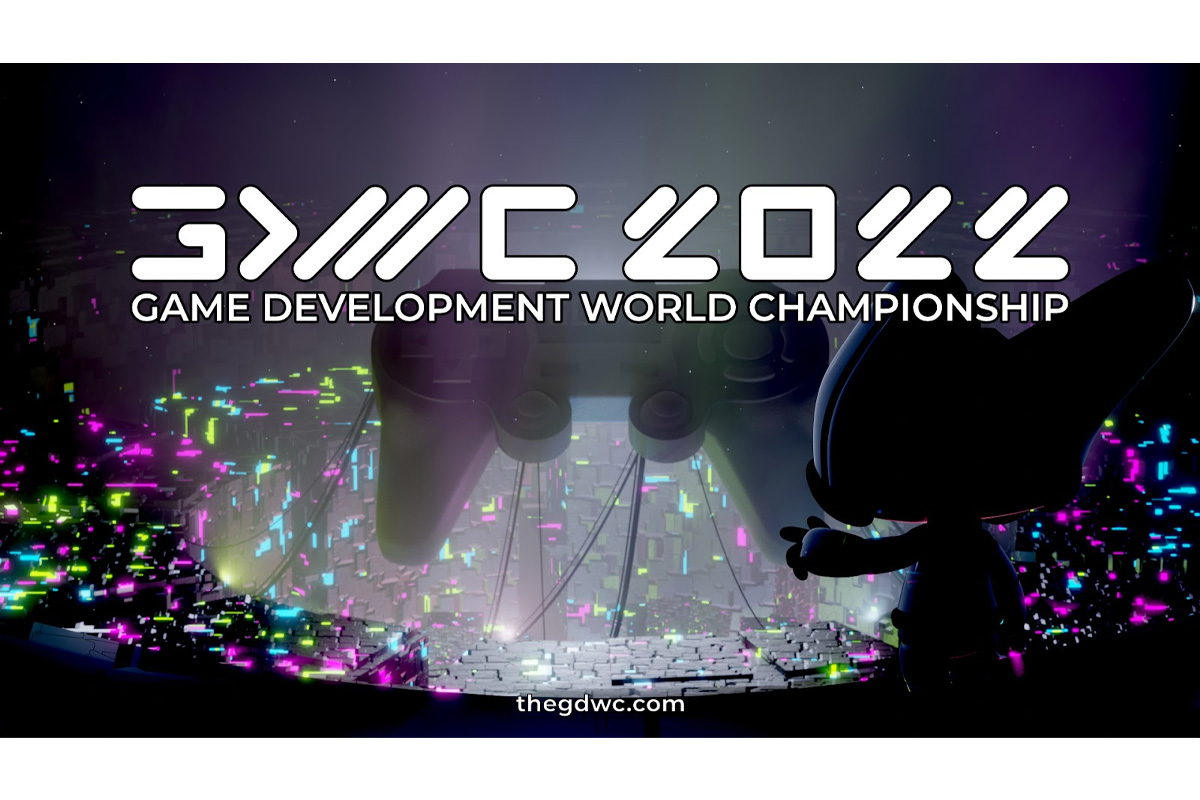 Reading Time:
2
minutes
Game Development World Championship (GDWC) season 2022 is coming to an end and now it's time to celebrate amazing game developers and their games in a much-awaited Award Show which will happen on the 22nd of April in Tallinn Estonia. Tickets are limited, so make sure to reserve your spot ahead of time. The event will also be streamed on the GDWC Youtube channel.
The Award Show will be celebrating the following categories: Studio, Indie, Hobby, Mobile, Game Jam, Student, Brainwave Award, Houdini Award, Xsolla Award. The final round of Fan Choice Voting is open starting today, 20th of March (8 am GMT+2) for Studio, Indie, Hobby, Mobile & Game Jam categories.
"We're extremely happy with the GDWC 2022. With over 3700 teams signing up this was the largest year in the Championship history. Your awesome Judges are currently working hard to select the Jury Choice Winners, and now we just need help from the players to decide on the Fan Choice Winners. So head onto our website and vote! And while there, check out the GDWC 2022 Awards coming up in Tallinn, Estonia on April 22nd." – Olli Mäntylä, Director of GDWC.
For the Fan Choice Voting each category (Studio, Indie, Hobby, Mobile & Game Jam) will feature 10 games to vote from and have 1 winner and 4 runner-ups. Here are the prizes for all categories.
Fan Choice Runner ups

:
GDWC Swag & Certificate

1-year JetBrains Rider license

Opportunity to be featured in Helpshift Showcase

20% discount for IGDA Memberships
Fan Choice Indie, Studio & Hobby Winners:
Trip to Finland for 1 team representative

GDWC Swag & Certificate

1-year Houdini Core license

1-year JetBrains Rider license

Opportunity to be featured in Helpshift Showcase

20% discount for IGDA Memberships
Fan Choice Mobile & Game Jam Winners:
GDWC Care Package, Swag & Certificate

1-year Houdini Core license

Opportunity to be featured in Helpshift Showcase

20% discount for IGDA Memberships