JioGames partners with Gamestream to launch India's home-grown cloud gaming platform – JioGamesCloud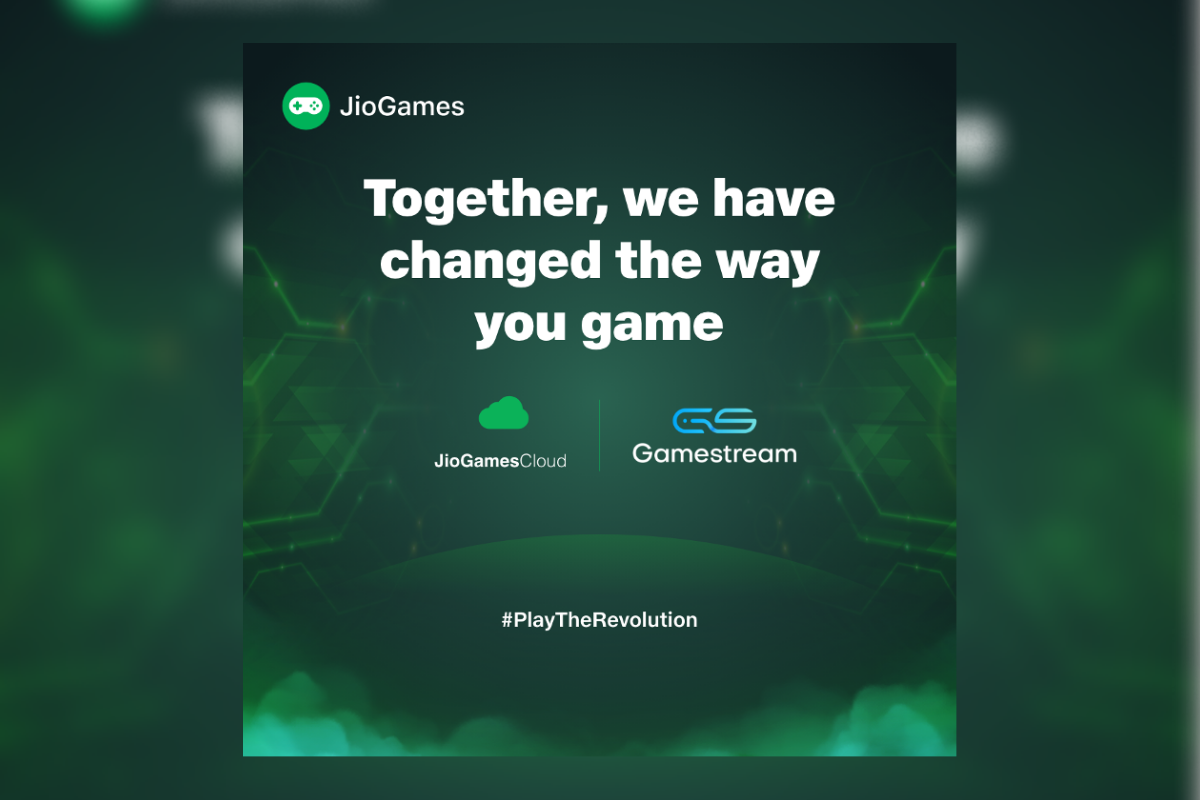 Reading Time:
2
minutes
Gamestream, world leader in white label cloud gaming solutions partners with JioGames, India's leading gaming service, to announce a 10-year strategic partnership. This collaboration will provide 1.4 billion Indians with unlimited access to cloud gaming anywhere, anytime.
JioGamesCloud, India's own cloud gaming platform, will enable console-like gaming easily accessible across devices. Harnessing the power of Jio's massive digital network, JioGamesCloud is set to revolutionize the benchmark for gaming. It can be experienced best with Jio True 5G's break-neck speeds. The robust 5G infrastructure that Jio has built across the country, sets a clear direction for the growth of cloud gaming ecosystem in India. To add to Jio's True 5G connectivity, JioGamesCloud's intuitive interface and multi-device presence will delight every gaming fan in India.
India is poised to become a major player in the global video game market and this partnership will see JioGames emerge as a leading cloud gaming player in India. Combining Gamestream's technological and cloud gaming expertise with Reliance Jio's massive digital reach and unparalleled customer experience, this partnership will lead the way gaming is defining the cloud-gaming ecosystem at a global scale. Gamestream will enrich JioGamesCloud's comprehensive library with over 100 cult licences for families and casual gamers alike, with additional games added each month.
Mr. Ivan Lebeau, Co-founder and President at Gamestream, this partnership is a major milestone for the company. "We are known for our cutting-edge cloud gaming services in Europe, Asia and the Middle East and have been empowering leading companies to introduce cloud gaming for years – the technology is our heartland, and we know the incredible impact it can have. This 10-year collaboration with JioGames combines our end-to-end technological solution and our content licensing expertise to democratise video games around the world. With JioGames, we are shaping the future of gaming."
JioGamesCloud is currently live in its public beta. At the moment, JioGamesCloud is available free of cost for a limited period of time across Jio Set Top Box, Android Smartphones and select web browsers.
"India is quickly becoming the new hub for the video gaming industry, with the potential to surpass one billion gamers with the rapid rollout of the high-speed low-latency Jio True 5G network across India. Gaming could potentially be one of the digital services that contribute significantly to the economic growth drivers. This partnership between Gamestream & Jio will provide high-quality cloud gaming experience to every Indian" said Mr. Kiran Thomas, CEO, Jio Platforms Limited
JioGames, being a part of Jio Platforms Limited, is on this ambitious journey to bring the world of gaming to all Indians. It's a one-stop hub that brings multiple stakeholders from the world of gaming together – the gamers, game publishers, spectators, and gaming communities. JioGames is present across multiple devices like smartphones, feature phones, home gaming via set-top box and it offers cloud gaming, livestreaming, esports opportunities and solutions and enables gaming powered by cloud technology.
JioGamesCloud is Jio's own home-grown cloud gaming technology that will be an absolute game-changer for the gaming industry. Intensive graphic-heavy games earlier required expensive hardware requirements in the form of consoles and accessories but now they can be played directly on the JioGames app without any hardware strings attached, powered by the cloud technology on Android smartphones, Jio Set-Top box and popular web browsers.
game – the German Games Industry Association celebrates its fifth anniversary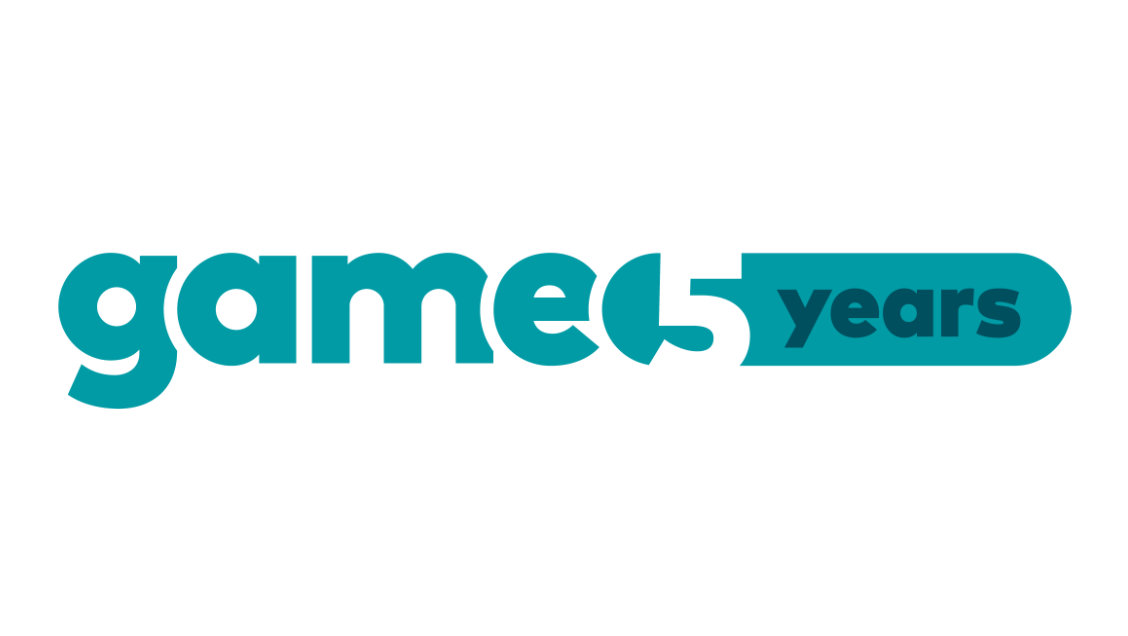 Reading Time:
2
minutes
game – the German Games Industry Association is celebrating its fifth anniversary. It was on 29 January 2018 that the BIU and GAME completed their merger.
The new organisation was home to approx. 180 members when it began. Now, five years later, game has long since grown to more than 400 members. Since completing the merger, the association has spoken for and successfully represented the interests of the games industry as a whole. There have been numerous positive developments to report: the subsidiaries Entertainment Software Self-Regulation Body (USK) and Foundation for Digital Games Culture (Stiftung Digitale Spielekultur) have both grown during this period, while new subsidiaries such as devcom and the esports player foundation have been welcomed to the game family. Thanks to game's regional offices, the games industry is now represented throughout Germany. In order to supplement the existing, in some cases long-standing, regional associations, game joined with local companies to establish seven new regional offices. As a result, the games industry has been able to celebrate a series of successes in Germany's federal states and growing support from many federal state governments, something evidenced among other things by increased funding for regional support programmes. Both gamescom, the world's biggest event for computer and video games, and the German Computer Games Awards (DCP) have been able to achieve numerous milestones over the past five years. The industry's unified voice has also found an audience with policymakers: from the introduction of funding for the games industry and the establishment of a dedicated games department to the creation of a games strategy, the German government has done a great deal at the federal level these past five years to strengthen Germany as a games industry hub – and game has been a huge part of these efforts.
'The past five years have supplied a clear demonstration of just how much we can achieve now that we are working together and our industry is speaking with a single voice,' says Felix Falk, Managing Director of game – the German Games Industry Association.
'With our association of more than 400 members and our institutions, we have created a powerful structure – and we are using this structure to raise the profile of games and of our industry, create opportunities, counter risks, and deliver effective assistance to stakeholders in Germany's growing games ecosystem. We owe a particularly big thank you to our entire team and our many dedicated members. I am also grateful for the statements made by political figures on the occasion of our anniversary, something that underscores the government's focus on and appreciation of our industry. All of this represents a strong foundation for the future as we continue to pursue our mission of making Germany the best games location. We have big plans, and our association and industry have never been in a better position to make these a reality than we are today.'
Goat Gamez, the studio founded by Movie Games and Robert Lewandowski, announces the game Sports: Renovations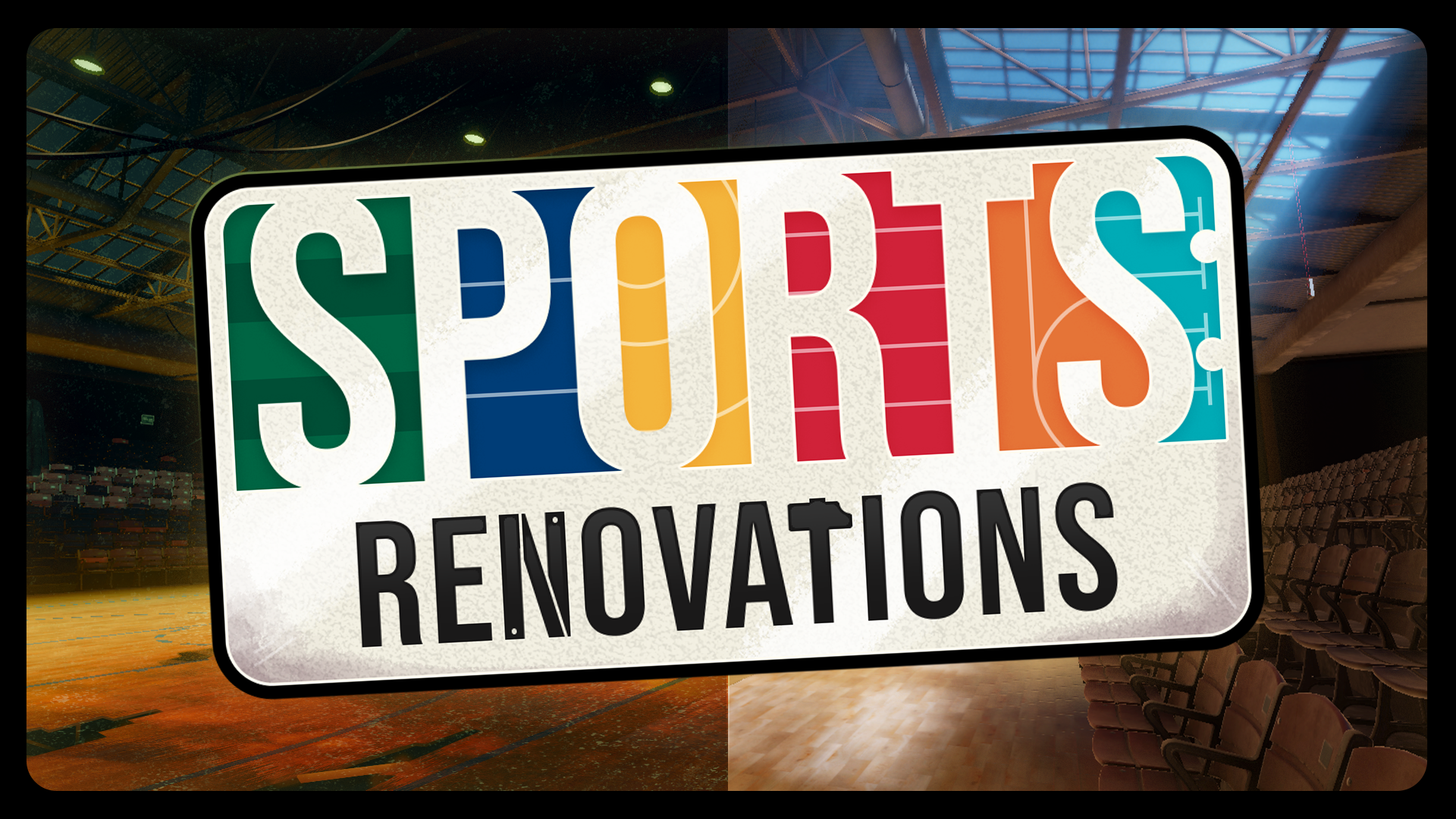 Reading Time:
2
minutes
Movie Games S.A., a games publisher listed on Warsaw Stock Exchange, has officially announced the game Sports: Renovations. The game is produced by Goat Gamez S.A., a company founded by Movie Games and Robert Lewandowski. The announcement will be accompanied by a trailer featuring Robert Lewandowski and a page on the Steam platform.
Sports: Renovations is a first-person simulator in which the player takes on the role of the person responsible for renovating deteriorating sports facilities and restoring them to their former glory. The player's task is to raise the money needed to renovate a basketball court in their hometown by carrying out other renovation tasks.
The player will be responsible for the entire renovation process – from collecting and disposing of rubbish, to painting the walls, assembling the sports instruments and furnishing the interior. The player will learn how such facilities are built and will have the opportunity to assemble, for example, a boxing ring, a climbing wall or a turf, as well as paint the ice of a hockey stadium. For each completed task, the player will receive a 'souvenir', a kind of trophy, which they can place in a special room in their headquarters. The headquarters can also be upgraded. By unlocking new rooms, the player will gain new benefits or gain access to side missions.
– We are extremely proud of this project – says dr. Piotr Kubinski, CEO of Goat Gamez. – Each level has been thought out down to the smallest detail. There is a unique story associated with each sports facility, which the player, like a detective, puts together while renovating the building. Everything the player comes across during a mission, from the tattered posters on the walls to the flyers and letters scattered on a desk, is relevant to the game's plot.
– We are delighted to have the support of Robert Lewandowski, Poland's most famous footballer and co-founder of Goat Gamez. He has expressed his interest in Sports: Renovations and intends to personally promote the game – comments Piotr Gnyp, CMO of Movie Games.
The release of Sports: Renovations on PC is tentatively scheduled for 2023, but the final date will be influenced by production and marketing considerations
Kwalee Reaches One Billion Mobile Games Installs Milestone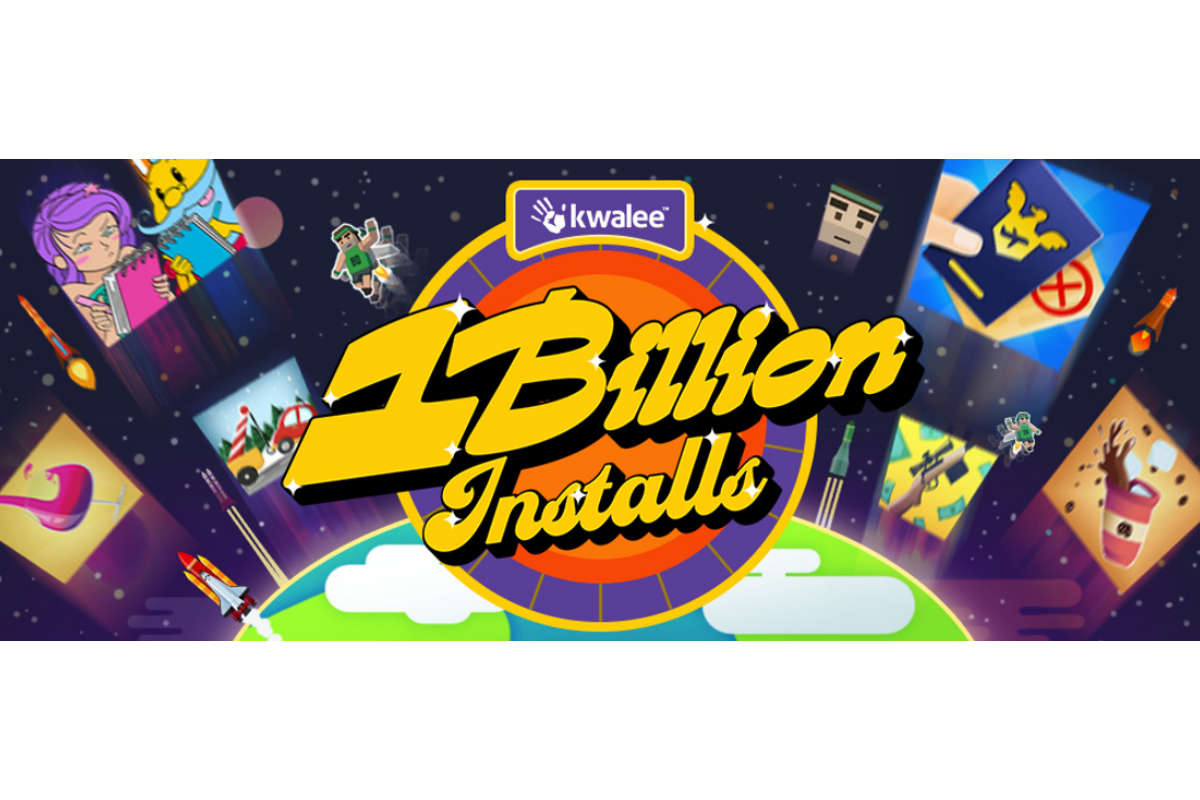 Reading Time:
2
minutes
Kwalee, a leading global game developer and publisher, is ecstatic to announce that its mobile app games portfolio has reached the much-anticipated milestone of 1 billion installs. This achievement is a testament to the hard work and dedication of the entire Kwalee team, partners and the support of its loyal players. Kwalee games have been downloaded on every continent – even Antarctica.
Founded in 2011, Kwalee has become the leader of hypercasual mobile game development in the UK, and its success prompted the company to open studios in India, China, and Portugal. It has consistently delivered fun and innovative titles such as Draw it, Teacher Simulator, and Airport Security. Kwalee has over 45 chart-topping games, and with over 200 million installs last year alone, it has accelerated towards the 1 billion install milestone.
Kwalee CEO, David Darling CBE, says, "We're elated to reach this milestone. As a founder of Kwalee and someone with a long history in the games industry, it's incredibly rewarding to see us reach this level of success. I've always been passionate about creating games that bring joy and entertainment to people, and to have reached one billion installs is a clear indication that we've been able to achieve that goal.
We've always believed in the potential of mobile games as a medium to connect people from all walks of life. I'm incredibly proud of our team and their work to get us to this point, and I'm excited to still be playing Kwalee games when we hit 2 billion installs."
First introduced in 2017, Creative Wednesdays was one of the defining innovations that enabled Kwalee to achieve this astronomical success. Team members in all parts of the business are given the freedom to pitch games and share in the profits if they become a success. Every week, in addition to hearing new pitches, the full Kwalee team gathers in person and remotely to share news, trends and play a new game together. This creative culture has helped Kwalee attract top talent, with the team reading tens of thousands of applications a month for its many remote and hybrid vacancies.
In addition to the success of games developed in-house, Kwalee has built a strong community of third-party game developers from around the world. Games such as Rocket Sky, Let's Be Cops 3D and Build Your Vehicle were all developed by independent studios. They partnered with Kwalee to benefit from industry-leading marketing, monetisation, funding and development guidance from Kwalee's expert hypercasual and casual teams. Developers are encouraged to sign up to Kwalee's Publishing Portal to access free coaching and game testing.
Its strong marketing credentials and commitment to collaborate closely with talented game developers have made Kwalee the partner of choice for established and up-and-coming mobile game developers. Over a tenth of its billion installs have come from publishing external developers, with a success rate recognised by industry awards – Kwalee won Publisher of the Year at both the TIGA and Mobile Game Awards in 2022.
On this special occasion, Kwalee thanks its players, developers, and in-house teams who have driven this success. The company is thrilled to continue growing and expanding its community of players and is looking forward to many more years of successful mobile, PC and console game development.