iGaming Industry In 2023 – What We Should Expect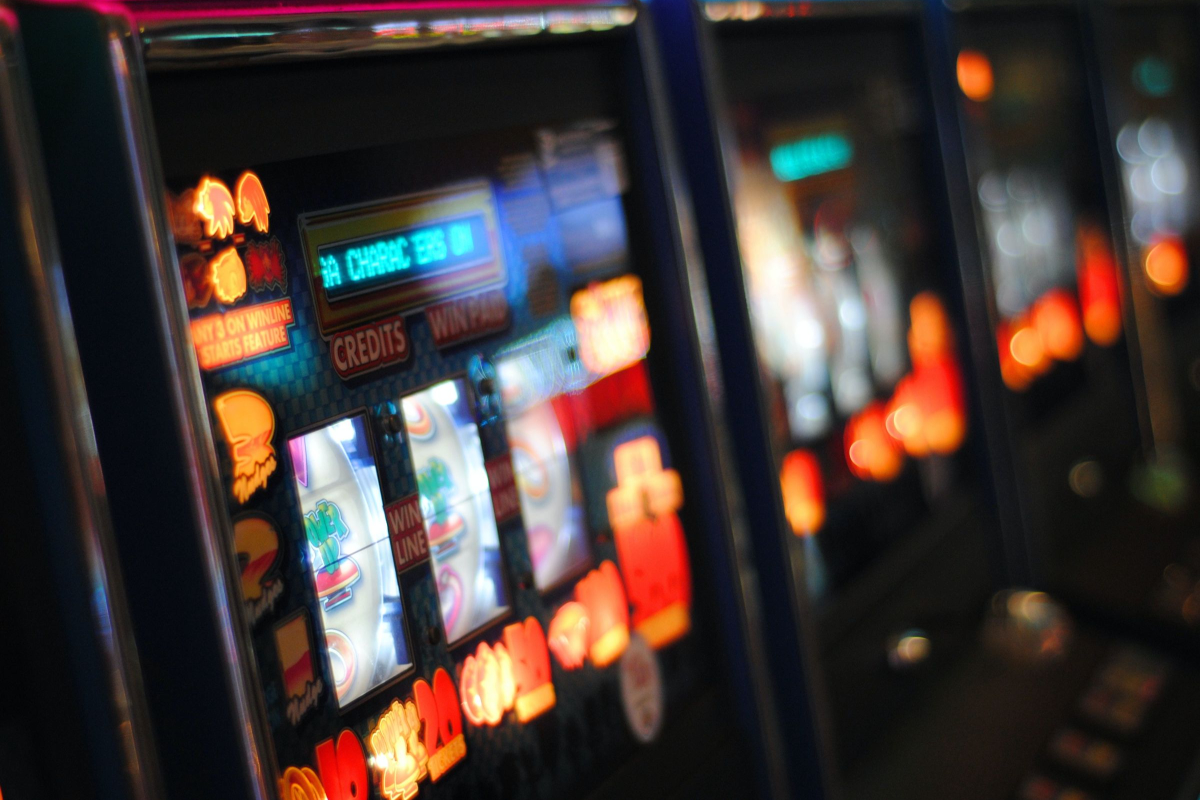 Reading Time:
3
minutes
The iGaming industry has seen rapid growth in recent years, with the global market reaching over $60 billion in 2020. This was due to a number of factors such as increasing internet access and smartphone penetration worldwide, new technologies that have made online gaming more accessible than ever before, and an increased acceptance of gambling activities by governments around the world.
The popularity of iGaming is further enhanced by its convenience. Players can enjoy games from anywhere at any time without having to travel or wait for opening hours. Additionally, it offers a wide variety of options including slots, table games, sports betting, and live dealer experiences which appeal to different types of players across all ages and backgrounds – making it one of the most popular forms of entertainment today.
As during these recent years iGaming has had amazing results, 2023 forecasts are pretty positive. In this article, we will try to show you a detailed picture of iGaming industry trends and conditions during 2022 and outline some predictions for the next year which will affect your gaming experience. So make sure you check all the details down below!
iGaming Industry In 2022 – A Quick Overview
As we mentioned before, 2022 was a pretty positive year for the iGaming industry. Companies saw a major surge in popularity as more people turned to online gaming for entertainment. The rise of mobile gaming and new technologies such as virtual reality (VR) and augmented reality (AR) were some of the main trends that drove growth in this sector. Additionally, esports tournaments gained tremendous traction with millions tuning in to watch them live or streaming on platforms like Twitch.
There was also an increase in interest from traditional sports betting companies who began offering their services online while leveraging technology to create innovative products such as fantasy leagues. Finally, cryptocurrency-based gambling sites became increasingly popular due to their anonymity and low transaction fees compared to traditional payment methods like credit cards or e-wallets. There are many types of iGaming websites and services such as Coinplay bitcoin slots, Draftkings fantasy football betting, and others. So these diverse alternatives made 2022 a great year for the industry as well as forecasts.
On the other hand, there were some challenges during 2022 in the iGaming industry that were largely caused by a lack of regulation and an increase in competition. It was not a common problem for the whole world's market but for some areas. With more players entering the market, companies had to find ways to differentiate themselves from their competitors while still providing a safe and secure gaming experience for users. This often meant that companies needed to invest heavily in marketing, customer service, and technological advancements such as AI.
Additionally, due to the lack of clear regulations on online gambling activities across different jurisdictions, it was difficult for operators to ensure legal compliance with local laws. As a result of these issues, many operators struggled financially or even went out of business entirely throughout 2022.
During this overview, it is also needed that the current year is very active when it comes to partnerships. These included collaborations between leading software providers such as Playtech and Microgaming to create new online games that are more accessible to players around the world.
Also, several operators joined forces with payment service providers in order to offer customers better banking options when playing their favorite games online. The most notable partnership of 2022 was an agreement between game developer NetEnt and casino operator 888Casino which allowed players access to some of the best slot titles available on any platform at that time. This partnership has since gone from strength to strength, providing gamers with even more entertainment choices than ever before!
2023 Predictions – iGaming Has Great Prospects
Experts predict that the iGaming industry in 2023 will be much safer due to a new regulatory environment from the EU. This is because stricter regulations are expected to be implemented, such as increased customer protection measures, more stringent anti-money laundering checks, and improved data security protocols. These measures should help protect customers from fraudsters and ensure their personal information remains safe.
Additionally, operators will also need to adhere to tighter advertising rules which should reduce inappropriate content being exposed on digital platforms such as social media sites or gaming apps. As a result of these changes, it is likely that confidence in online gaming services will increase significantly over time leading many more people to play safely online by 2023 than ever before.
On the other hand, it is expected that the iGaming industry will increase dramatically in the USA too as their betting and gambling become more legal than it was in 2022. On the other hand, many provider companies have already started working on new game portfolios which will increase the diversity for gamblers.
To conclude, in 2023, we should expect a safer environment for gaming as regulations will be much more clear and completely implemented, also the high dynamic of development on the USA market and most importantly increased gaming portfolio.
WhichBingo Awards 2023: Voting Now Open for the 10th Annual Event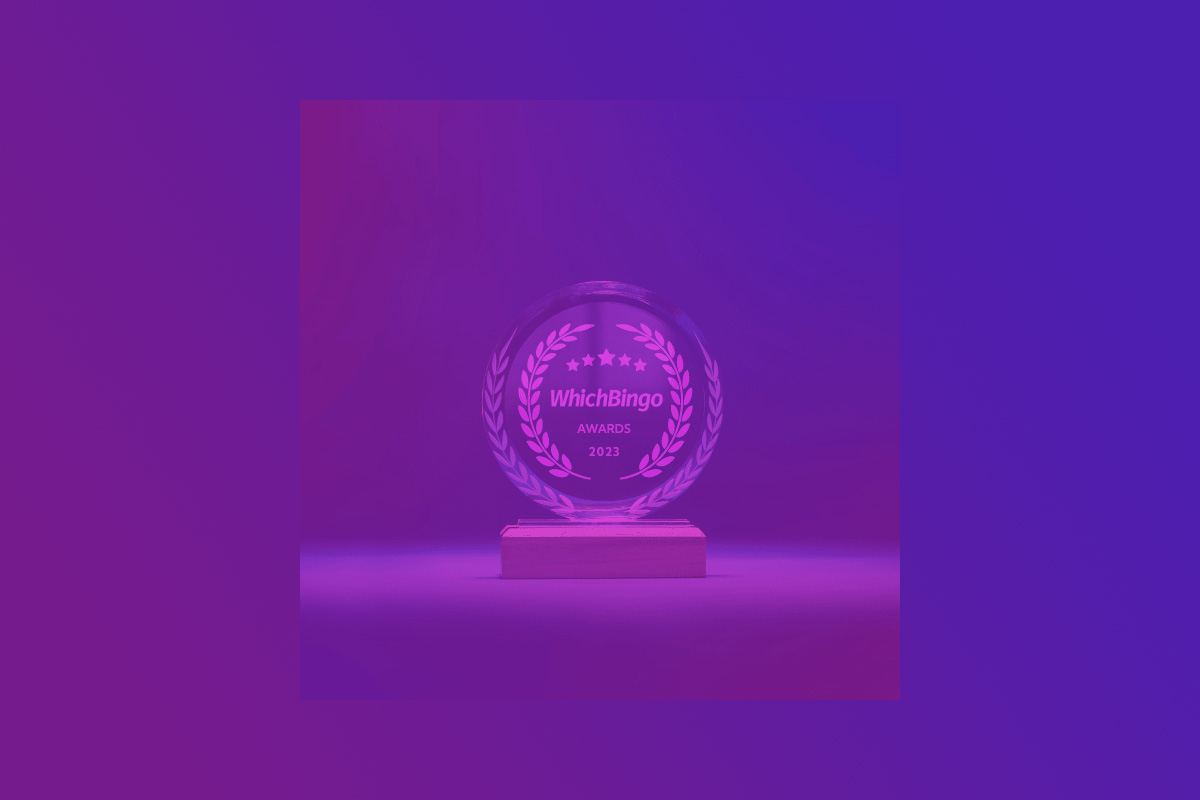 Reading Time:
2
minutes
WhichBingo, the UK's leading bingo review website, has announced that voting is officially open for the WhichBingo Awards 2023, which recognise the nation's favourite bingo and slots brands as voted by real players and the best operators across a number of special judged categories.
Bingo fans are encouraged to show their support for their favourite bingo brands to see them take home a coveted award, with voting running from now until the 14th April, 2023.
The player-voted awards up for grabs include the Best Bingo Site, Best Slots Site, Best New Bingo Site and Best New Slots Site, as well as accolades for the Best Chat Team, and best site under specific bingo software providers –Playtech, Dragonfish and Pragmatic Play.
As well as the user-voted awards, bingo operators can also win one of five special judged awards, which are: Most Socially Responsible Operator, Best Customer Service, Best Mobile Bingo Site, Best Bingo Software and Best Slots Developer.
This year, the esteemed judges are Anita Heffernan, Editor of WhichBingo, Leigh Nissim, Founder and CEO of Future Anthem, Victoria Reed, Founder of Better Change and Christina Thakor-Rankin, Principal Consultant at 1710 Gaming Ltd.
And there's all to play for, with previous winners of the awards including Mecca Bingo, Sun Bingo, Buzz Bingo, Ladbrokes Bingo and Heart Bingo.
To vote, players must visit the WhichBingo Awards 2023 voting page and cast a vote for their favourite bingo brand or operator across each of the 11 categories.
The WhichBingo awards are marking a highlight year by hosting the 10th annual instalment on the luxurious and very Instagrammable Sunborn Yacht Hotel, in Gibraltar. The date for your diaries is the 17th of May 2023.
Anita Heffernan, Editor of WhichBingo, said: "We are delighted to be able to continue the tradition of the WhichBingo Awards, a highlight of the bingo industry. It's a chance for brands big and small to have their happy customers have their say and to nominate themselves in special categories and let everyone know where they shine. The event itself on the Sunborn in Gibraltar is sure to be a memorable occasion and we look forward to welcoming many of our industry colleagues as we reveal the awards winners on 17th May."
Arena Racing Company Purchases Arabian Racing Organisation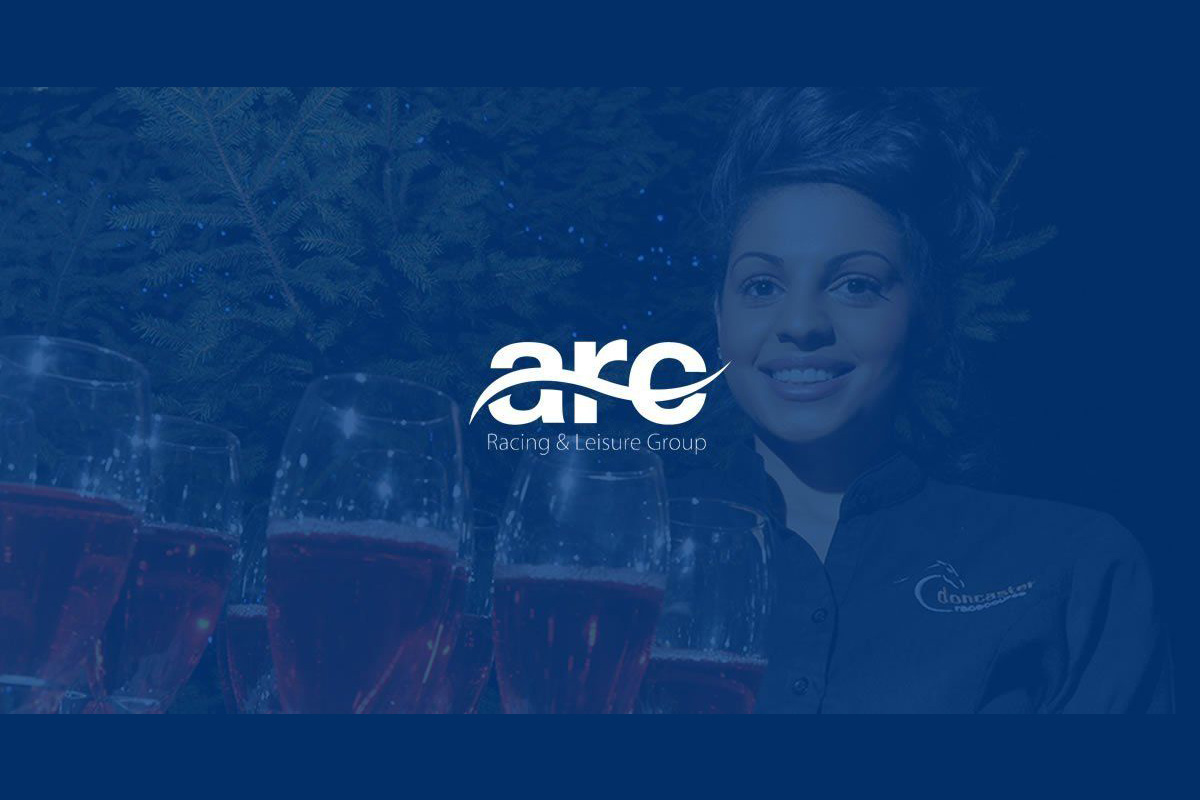 Reading Time:
2
minutes
Arena Racing Company (ARC) confirmed the purchase of the Arabian Racing Organisation Ltd (ARO). ARO is the sole Arabian Racing Authority in Britain, operating with the support and permission of the British Horseracing Authority (BHA), managing all elements of the integrity, fixture list and promotion of the sport.
The ARO team of Genny Haynes, Willie McFarland and Debbie Burt will continue to deliver the recently published 2023 fixture list, which will cover a programme of Arabian races across British racecourses.
As Britain's largest racing group, ARC are long term supporters of ARO, hosting events at their numerous racecourses across the summer Arabian Racing season.
Genny Haynes, Chief Executive Officer of ARO, said: "We are delighted to confirm this deal with ARC, who have been fantastic supporters of ARO for a number of years, with the majority of our races run on ARC racecourses.
"ARO is now in a position to develop new commercial revenue streams, with the aim of developing the sport's profile within the UK. The future of our Arabian Group races is now secure, and our aim will be that these races host some of the World's best Arabians, as well as provide a springboard for our domestic horses to progress. Equally, we look forward to working on the continued development of grassroots Arabian racing, which is an integral part of our domestic programme.
"Our thanks must go to our sponsors HH Sheikh Mansoor Festival, Qatar Racing and Equestrian Club, UAE President Cup, Emirates Breeders Series, Arabian Horse Organization, The Arabian Racehorse magazine, Equine MediRecord, Racing Welfare and partner racecourses for their ongoing support, as well as our former ARO Directors Charles Gregson, Bill Smith and Richard Weston for their invaluable work and vision in establishing the sport in the UK."
Mark Spincer, Managing Director of ARC's Racing Division, said: "As long term partners of ARO, we are delighted to take this step to help secure the future of the sport in Britain. Arabian races have sat alongside a number of our summer fixtures, and we look forward to working with Genny, Willie and Debbie to continue this and look for opportunities to grow the sport over the coming years."
Portuguese Online Gambling Revenue Hits Record High in Q4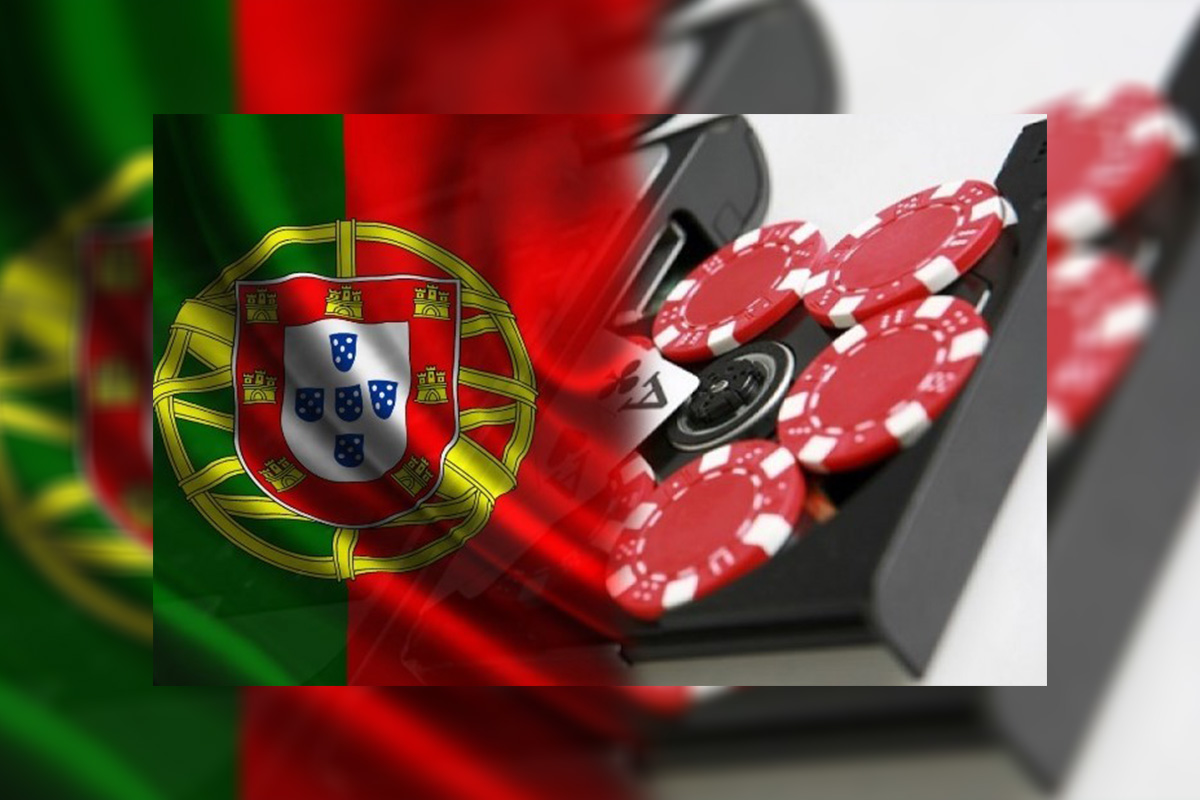 Reading Time:
< 1
minute
The Portuguese gambling regulator SRIJ has reported that online gambling revenue hit a record €195.3m in the fourth quarter of 2022. Revenue was up 39.7% year-on-year and hit all-time highs in both online casino and sports betting.
The figures continue the upward trend in Portuguese gambling, following on from the record Q3 revenue of €139.8m. Online casino accounted for €109.8m, up 48.3%, from spending of €2.98bn. Slot machines made up 79.8% of online casino bets, well ahead of roulette (8.5%) and blackjack (5.5%).
Sports betting revenue rose by 30% from Q4 2021, reaching €85.5m from a handle of €458.7m. Football accounted for 74.2% of bets, basketball 12.5% and tennis 7.6%. The FIFA World Cup generated a quarter of all bets.
The SRIJ also reported that 340,000 new players registered with operators, 60% of them aged between 25 and 44. Self-exclusions were up by 41,500 year-on-year at 150,900 by the end of the quarter.
The regulator said it sent 54 notices of closure and 74 blocking orders against operators who were targeting the market without a licence.