Ringier Sports Media Group Launches Digital Sports Media Platform Sportal.gr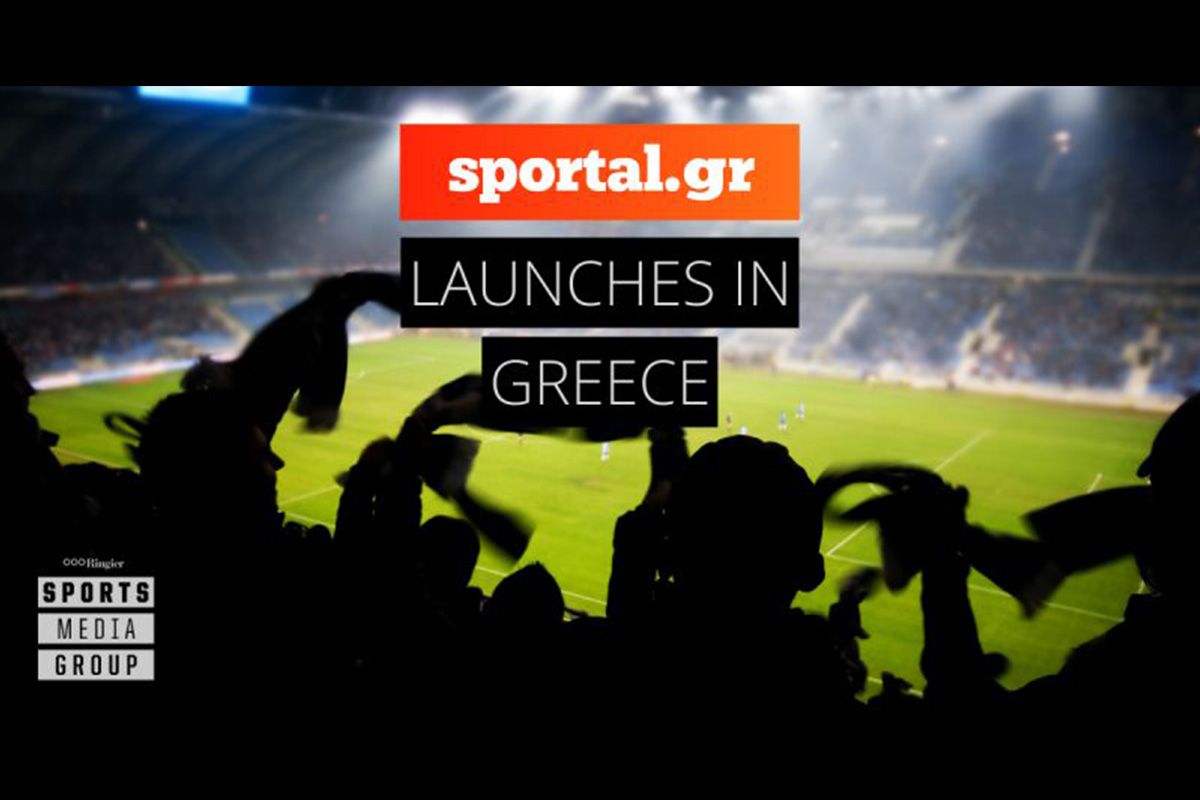 Reading Time:
2
minutes
The Ringier Sports Media Group (RSMG) has launched sportal.gr, a digital sports platform offering sports fans in Greece video-first based news, commentary, analysis, interviews, statistics and live results, bundled in a state-of-the art product experience.
The content focus of sportal.gr will stretch beyond football and basketball to tennis, volleyball, athletics, motorsports and more. The digital platform is based on the strategic expertise and technical solution of RSMG, which since its incorporation in May 2022 includes Sportal Media Group in Bulgaria with sportal.bg and Sportal365, Gazeta Sporturilor (GSP.ro) in Romania, sportal.rs in Serbia, sportal.hu in Hungary, sport.sk in Slovakia and Pulse Sport in Sub-Saharan Africa, as well as a strategic partnership with the globally leading LiveScore Group. The RSMG's mid-term goal is to build sportal.gr into a leading media player in the Greek sports market.
Sportal.gr will be technically based on the internationally leading content management system Sportal365 and will be adapted in terms of design and user experience to the successful sports platforms GSP.ro, sportal.rs and sportal.hu.
Stilian Shishkov, Senior Partner of RSMG and CEO of Sportal Media Group: "I am very pleased that RSMG is today further expanding the presence of its media brand sportal beyond CEE and Africa, in Greece with the launch of sportal.gr. We will offer Greek sports fans very rich sports content combined with powerful customization and loyalty tools, all powered by our Sportal365 content management system."
Christos Christou, former General Manager of the leading Greek sports platform Sportdog, will build up the ambitious project from scratch as Managing Director of sportal.gr. Together with well-known editorial leaders and a highly motivated young team of around 25 journalists, he will position the sportal.gr brand in the top tier of the Greek sports media market.
Christos Christou said: "I am excited that the RSMG joins the Greek market with a strategic vision for sports media in general and for sportal.gr in particular. The RSMG combines high quality sports journalism and media knowledge with tech-driven publishing solutions. This, combined with our experience in Greek sports media, will transform sportal.gr into a leading digital brand for all the sports fans in Greece and a valuable partner for the sports segment advertisers. Greece has an excellent sports culture and a large, passionate fan base. We are highly motivated to establish sportal.gr as a new brand in a highly competitive environment and to reach a top position among sports media in the country. Sportal.gr will offer novel and creative marketing and advertising solutions for various customer groups and companies – also in conjunction with the other eight sports platforms belonging to the RSMG."
Robin Lingg, Chairman of the Board of Directors of RSMG, said: "From a global perspective, sports media are increasingly a kind of melting pot for sport-savvy audiences, sports gamers and advertisers. Swiss-based Ringier AG is investing in this highly attractive segment and wants to become a top player globally by uniting leading digital sports media brands under the umbrella of the RSMG. Today, these are Sportal Media Group in Bulgaria with sportal.bg and Sportal365, Gazeta Sporturilor in Romania, sportal.rs in Serbia, sportal.hu in Hungary, sport.sk in Slovakia and Pulse Sport in Africa. Our investment in the British LiveScore Group at the end of 2022 was a decisive step to develop innovative products based on common technologies in the future and to benefit from the exchange of know-how. We believe in a growing sports media market in Greece. I am very much looking forward to seeing sportal.gr grow."
Affilka by SOFTSWISS Reconfirms Best Software Status at SiGMA Awards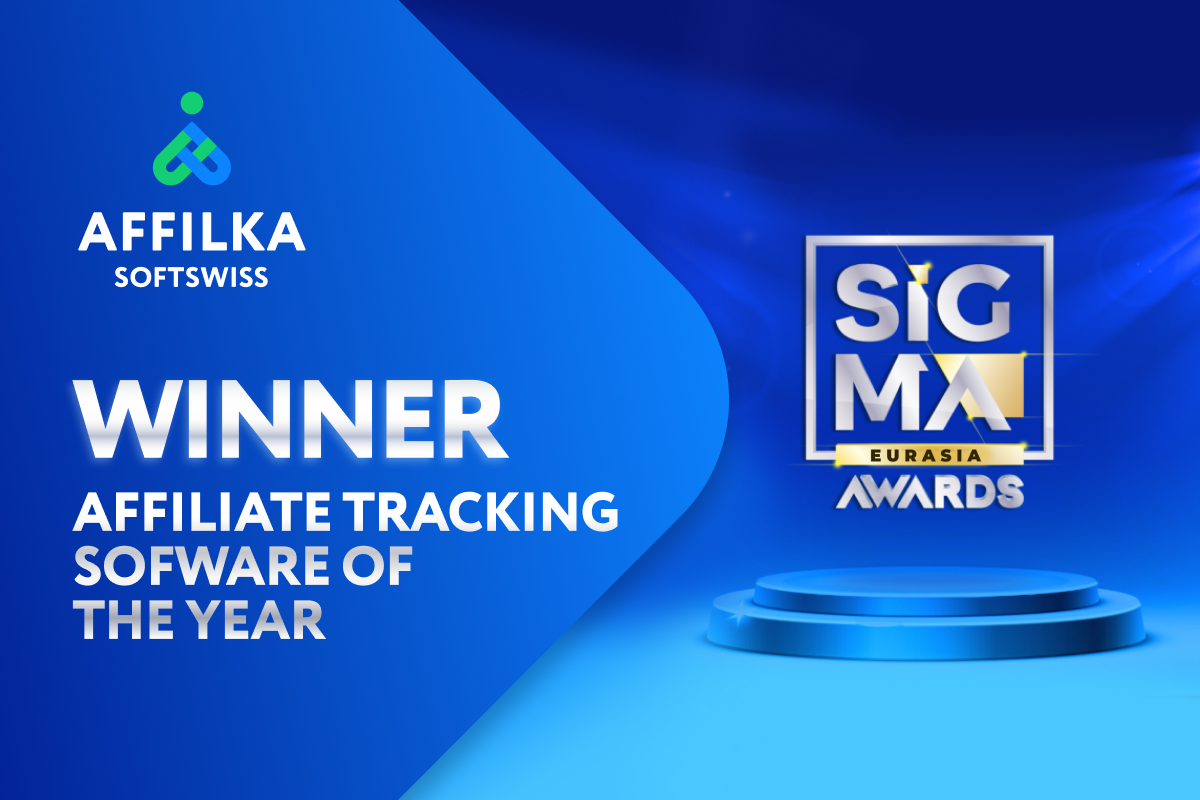 Reading Time:
2
minutes
SOFTSWISS, a leading tech provider with 10 years of iGaming expertise, has added a new trophy to its award portfolio. Affilka by SOFTSWISS was recognised as the Affiliate Tracking Software of the Year at the recent SiGMA Eurasia Awards ceremony held on 14 March 2023. 
The good tradition of winning awards every year started in 2022 when Affilka by SOFTSWISS bagged the Best Affiliate Tracking Software Award at the SiGMA Balkans & CIS. 2023 began on a high note for the lauded iGaming affiliate software and promises to be no less rewarding as the team never rests on its laurels. 
Since its launch five years ago, Affilka by SOFTSWISS has been providing reliable support to over 200 live brands. Last year, 56,000 new affiliate accounts were registered on the platform through which 10 million new players were brought to operators. As a result, the total affiliate GGR increased by 60% and total player deposits  – by 53% YoY.
In addition to the rapid growth of its metrics, last year Affilka by SOFTSWISS onboarded a number of progressive enhancements such as a CPL commission model, Reports API tool and cryptocurrency affiliate cashout option.
Alpha Affiliates comments: "Having scrutinised the platform capabilities, team performance and feedback from partners, we migrated to Affilka by SOFTSWISS at the end of 2022. Our team noted such advantages associated with the affiliate platform software as professional support, an intuitive interface, extended customisation options, and quick payments to partners. Of course, there are certain points for further growth, and we see that Affilka is moving step by step in the right direction, addressing and solving complex issues."
Anastasia Borovaya, Head of Affilka by SOFTSWISS, says: "We are absolutely delighted that our product, Affilka by SOFTSWISS, received yet another award. 2022 has been our biggest year since we went live five years ago, and the growth we have seen across all parts of the business is truly incredible. With two awards won, we are now more motivated than ever to continue our developments to unlock new horizons for Affilka by SOFTSWISS."
Alongside Affilka's string of successes, SOFTSWISS has also been at the forefront of innovation over the past 12 months, with its products and solutions being named Rising Star in Sports Betting at the SBC Awards Latinoamerica, Game Aggregator of the Year at the EGR B2B Awards 2022 and Starlet Awards and Crypto Company of the Year at the International Gaming Awards.
About SOFTSWISS 
SOFTSWISS is an international iGaming company supplying certified software solutions for managing gambling operations. The expert team, which counts 1,400 employees, is based in Malta, Poland, Georgia, and Belarus.  SOFTSWISS holds a number of gaming licences and provides one-stop-shop iGaming software solutions. The company has a vast product portfolio, including the Online Casino Platform, the Game Aggregator with thousands of casino games, the Affilka affiliate platform, the Sportsbook Platform and the Jackpot Aggregator. In 2013, SOFTSWISS was the first in the world to introduce a bitcoin-optimised online casino solution.
Mr. Gamble Welcomes Paul Puolakka as the New Chief Marketing Office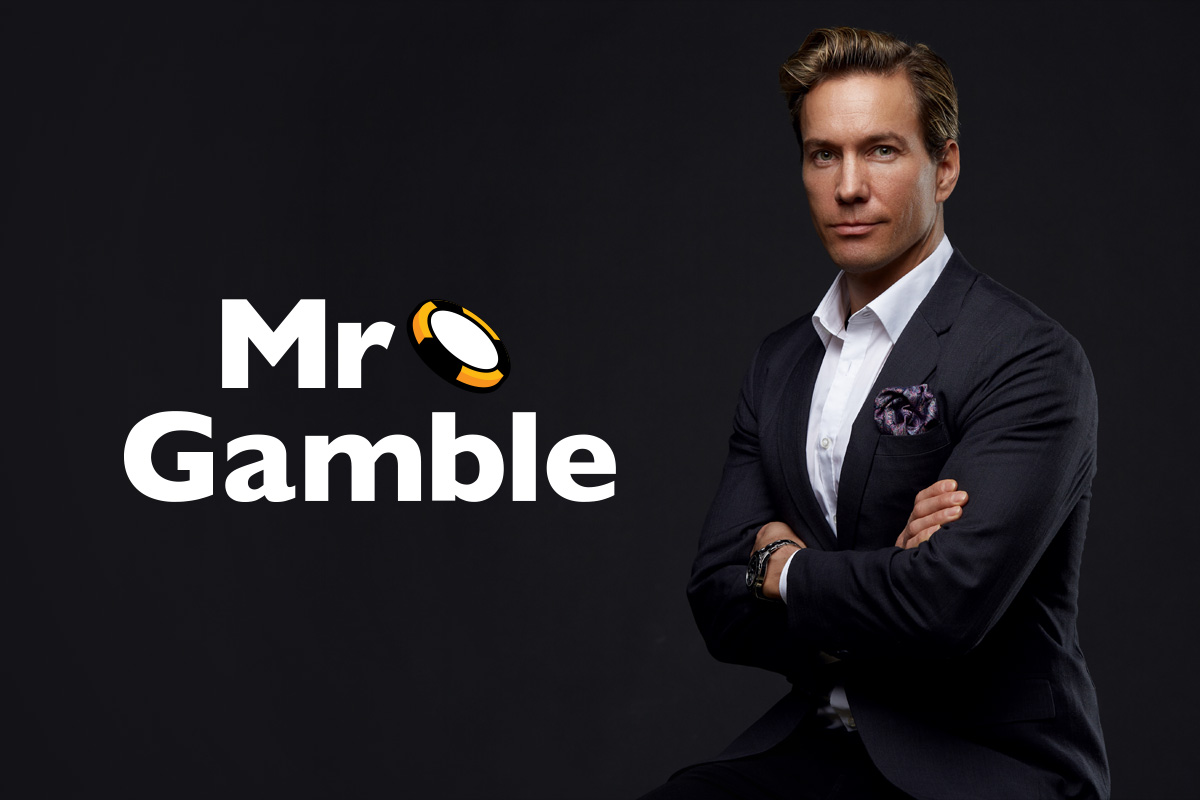 Reading Time:
< 1
minute
Mr. Gamble, an award-winning online casino comparison platform, has recently announced the appointment of Paul Puolakka as its new Chief Marketing Officer. Puolakka, who brings close to a decade of experience in the iGaming industry, has already started in his new role to help the company boost its reach.
Mr. Gamble's co-founder Jonas Kyllönen congratulated Paul on his appointment, stating that his extensive knowledge and expertise would help the company continue its impressive growth trajectory.
Puolakka himself expressed excitement at joining the team: "I am thrilled to join such a dynamic and talented team. The company has already earned a reputation as a leader in the online gambling industry, and I look forward to helping drive this success forward."
As the new CMO, Puolakka will be responsible for overseeing all aspects of Mr. Gamble's marketing efforts, including branding, acquisition, and retention. He will work closely with both the marketing and sales teams to develop and implement new strategies for driving growth and revenue.
As a leading informational hub for casino comparisons and reviews, Mr. Gamble has earned multiple accolades for its informative content and commitment to transparency. Most recently, the Mr. Gamble team's coverage of the best online casino bonuses won them the title of the Best Bonus Comparison Affiliate of 2022.
The platform also aims to provide unbiased information about online casinos, bonuses, and payment methods, making it a valuable resource for online gamblers.
Having tapped Puolakka for the CMO role, Mr. Gamble is poised to solidify its position in the industry, with leadership expressing enthusiasm over the upcoming changes.
Full House! Bojoko launches bingo in the UK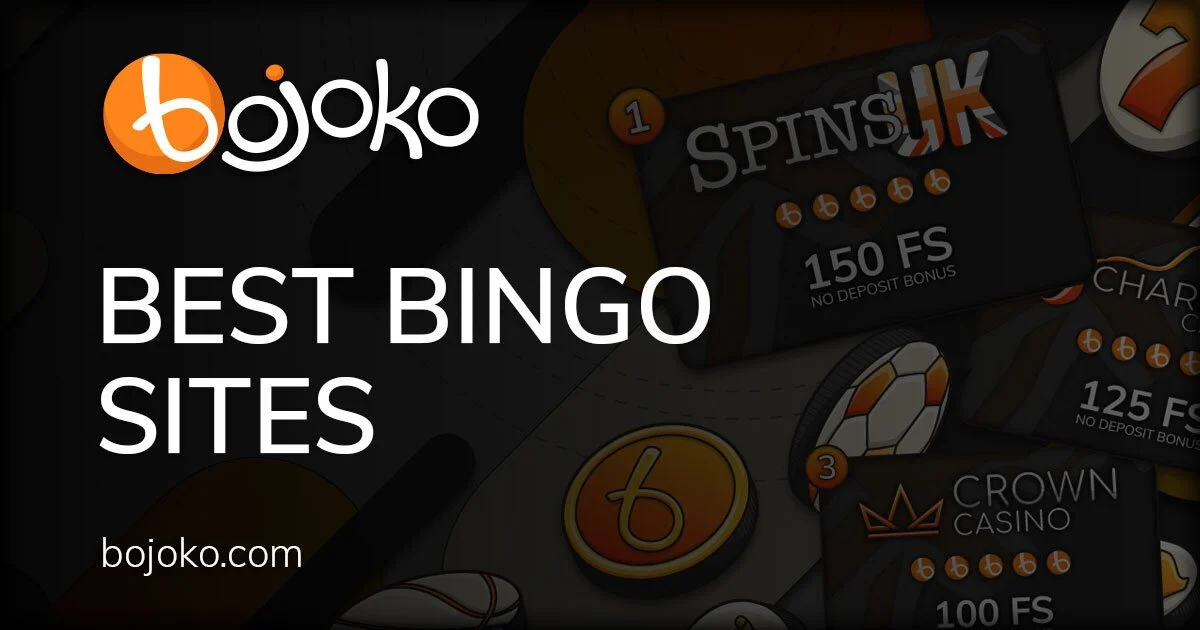 Reading Time:
2
minutes
Award-winning gambling affiliate adds bingo to its casino and sportsbook offering
Bojoko, the award-winning online gambling affiliate, has made its first move into the thriving bingo market as it looks to further strengthen its position in the UK following the launch of Bojoko Sports Betting last year.
Bojoko Bingo has been developed with the same approach that has seen the affiliate dominate the UK online casino comparison sector since making its debut back in 2017.
Just as with casino and sports betting, Bojoko Bingo is a one-stop shop for players looking to learn more about the game and find the best brands to play at. This includes being able to access informative pages written by experts with a passion for bingo.
Visitors can also browse and choose from a large selection of UK-licensed online bingo brands, with each listed having passed Bojoko's strict criteria for delivering the best player experience.
Each brand has also been put through its paces by Bojoko's team of experts who check all aspects of the site prior to it being listed. Bojoko also offers a selection of powerful tools to make it easy for players to find bingo brands based on the criteria that matter to them most.
Joonas Karhu from Bojoko said: "We are thrilled to officially launch Bojoko Bingo. This comes off the back of achieving big things in a small space of time with Bojoko Sports Betting.
"This success encouraged us to look into other verticals and with bingo being so popular and such fun to play, it was the natural choice for us.
"Launching something new is always exciting but it does come with challenges. For this, it was mostly around code and recruiting the right people.
"We were incredibly lucky with the latter and have welcome additional people to the team which now stands at 15 highly talented individuals with extensive knowledge of the industry.
"Cracking the code was a bigger undertaking, but the work the team put in means that we can now easily add and manage verticals on the Bojoko platform."